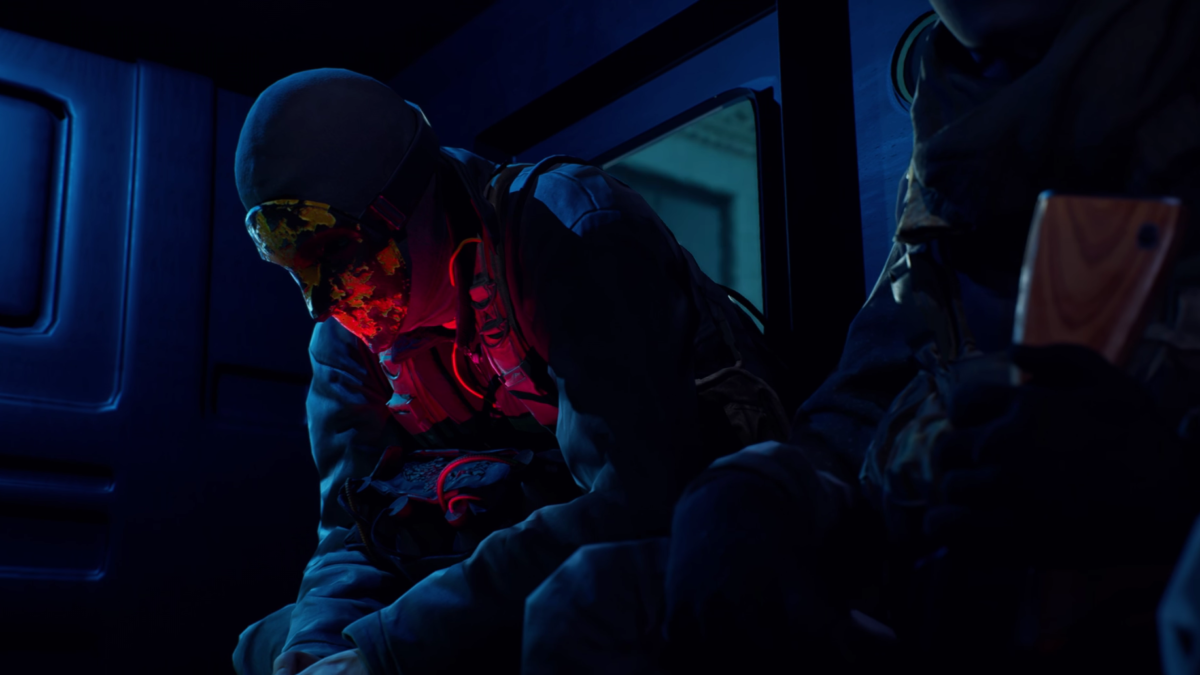 Ready or Not (Mac)
Martina Nikolova, 7 months ago
0
8 min

read
Ready or Not on Mac
If you want to try Ready or Not on Mac, you can subscribe to a cloud gaming service or use Windows emulation software that will allow you to install and run this game on your MacOS. In the paragraphs below, you will find explanations on how to apply these solutions and play Ready or Not on both Intel Macs and the Apple Silicon M1 models. You cannot play Ready or Not directly on your Mac because the game does not have official support for macOS.
Can you play Ready or Not on Mac?
It is possible to play Ready or Not on Mac despite that the game is not officially supported for the macOS. You can do that in two ways: by joining a cloud gaming service like Boosteroid or GeForce Now or through Windows emulation with specialized software like Parallels or Boot Camp Assistant.
How to play Ready or Not on Mac M1?
The easiest way to play Ready or Not on a Mac M1 is to use a cloud gaming platform like Boosteroid or GeForce Now. Playing on the cloud saves you disk space and does not require the installation of the game. Plus, you can play in your browser without worrying about the specs of your Mac.
An alternative to cloud gaming is to use Parallels, which is a program that allows you to set up a Windows-based Virtual Machine, on which you can download and install the game. It is important to remember that you can't use Boot Camp Assistant on a Mac M1 to play Ready or Not since the program is incompatible with Apple Silicon chips.
How to download Ready or Not on Mac?
If you want to download Ready or Not on Mac, you'll need to either create a Windows virtual machine (with a program like Parallels) or create a dedicated Windows partition on your MacOS (with Boot Camp Assistant). As soon as you have a Windows OS up and running in one of the above-mentioned ways, you can download Ready or Not on your Mac and play.
How to Play Ready or Not on Mac
You can play Ready or Not on Mac via cloud gaming solutions like Boosteroid and Geforce Now or install a Windows operating system on your Mac via specialized software like Parallels or Boot Camp Assistant.
First, however, you will need to get the game.
Next, you need to choose a method to play:
Methods
Who is it for?
Cloud Gaming
(Boosteroid or Geforce Now)
For those who want smooth performance with the ability to casually play all games with the highest visual quality in a matter of minutes.
BootCamp
For those who don't mind sacrificing visual fidelity and performance to get a native experience.

Parallels Virtual Machine
For those willing to let their mac run hot in order to get adequate performance in a native experience
Play Ready or Not on Mac with Boosteroid
Boosteroid removes the need to install additional software in order to play Ready or Not on Mac. There is no need for a local install of the game as well, that's why it is of no concern whether your Mac has the minimum specs or enough storage space. All you need is a Mac, an active internet connection, and a Boosteroid account to get into the action of Ready or Not. This guide describes in detail how to access the game using the Boosteroid cloud gaming service and play it.
Full disclosure: we may earn a commission from some of the links on this page. Please support us if we were useful.
The first step is to go to the Boosteroid website and sign up for an account by clicking on the button below:
Next, from the profile details in the top-right corner of the screen, select My account.
Then, in the "My subscription" tab, selected a plan and follow the steps on the screen to activate it.
After your Boosteroid subscription is active, search for the game in the search field.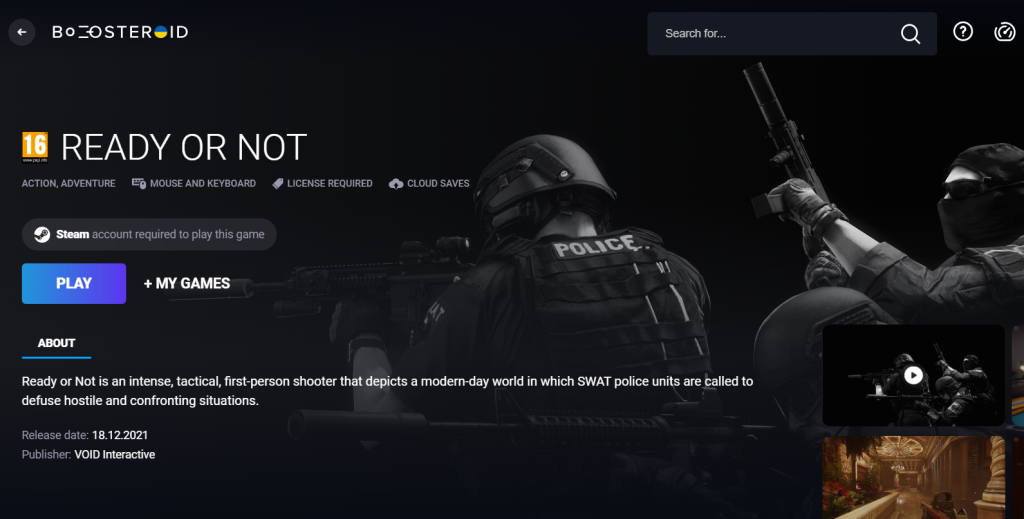 On the game's Boosteroid page, hit the Play button to start.
You may get a request to connect your Boosteroid and Steam accounts. As soon as you've done so, you can play the game via your browser by selecting it in the Steam Store.
Play Ready or Not on Mac with GeForce Now
You can play Ready or Not on Mac (M1 and Intel models) with Geforce Now. Read our detailed guide.
Play Ready or Not on Mac with Parallels
You can play Ready or Not on Mac (M1 and Intel models) by installing Windows on your Mac with Parallels. Read our detailed guide.
Ready or Not on Mac with Boot Camp Assistant
You can play Ready or Not on Mac (Intel models only) by installing Windows on your Mac with Boot Camp Assistant. Read our detailed guide.
Ready or Not Review
Ready or Not is a first-person shooter where tactical combat is at the core of the gameplay. The game is seen as a spiritual successor to the SWAT series. In it, players play as members of a police squad that has to respond to a variety of crime situations that take place in the made-up California city of Los Suenos.
Gameplay
Ready or Not gives players the opportunity to immerse into the role of a member of a tactical police force squad of four, take on different missions and fight against criminals as a team.
The gameplay places a strong emphasis on cooperation, strategy and preparation. Damage is more on the realistic side and both players and suspects can be killed with only a few well-placed shots. Thus, traps and ambushes can be game changers, and careful planning and tactics are vital for the success of every mission.
In order to deal with suspects, the player can choose from a variety of weapons, such as rifles, shotguns, and pistols. Each weapon can be further customized with attachments and accessories. Aside from firearms, the player has access to a wide range of equipment, such as shock grenades, stinger grenades, ballistic shields, and breaching devices.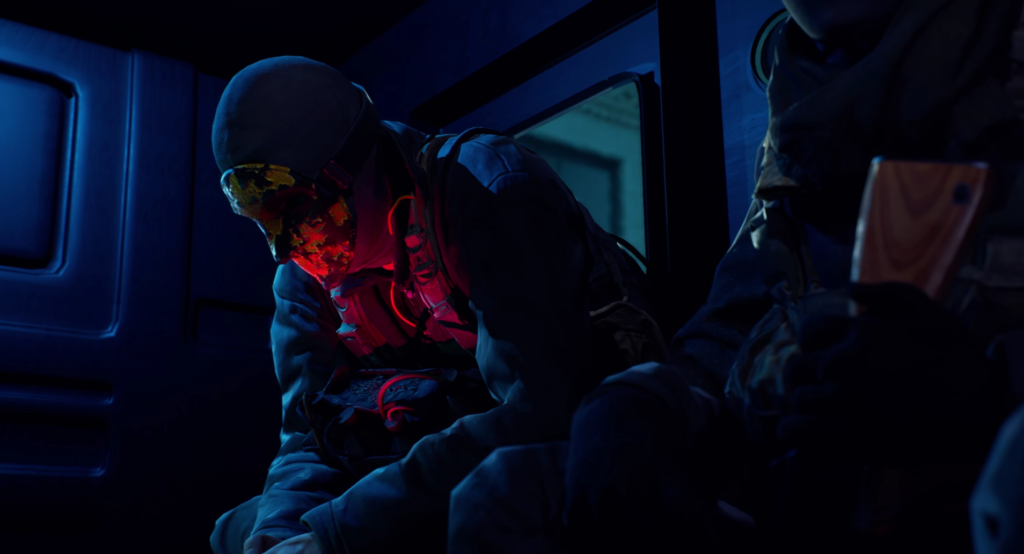 There is a lot of flexibility in customizing your kit to your playstyle. You can combine weapons and equipment in a wide variety of configurations in order to prepare yourself for a specific mission, which adds a lot of fun and room for experimentation with your attack tactics.
A level of randomness is added to the gameplay because the police team can be called into a wide range of simulated situations, such as dealing with active shooters or psychopathic killers or breaking up drug networks.
As you manage a specific situation, you have to keep in mind the civilians and ensure their safety. The game offers you the option to use nonlethal weapon alternatives like tasers, pepper spray, and stinger grenades to clear situations where civilian lives would be in danger. In fact, players are encouraged to use less dangerous weapons, and they get more points for arresting a suspect than for killing them.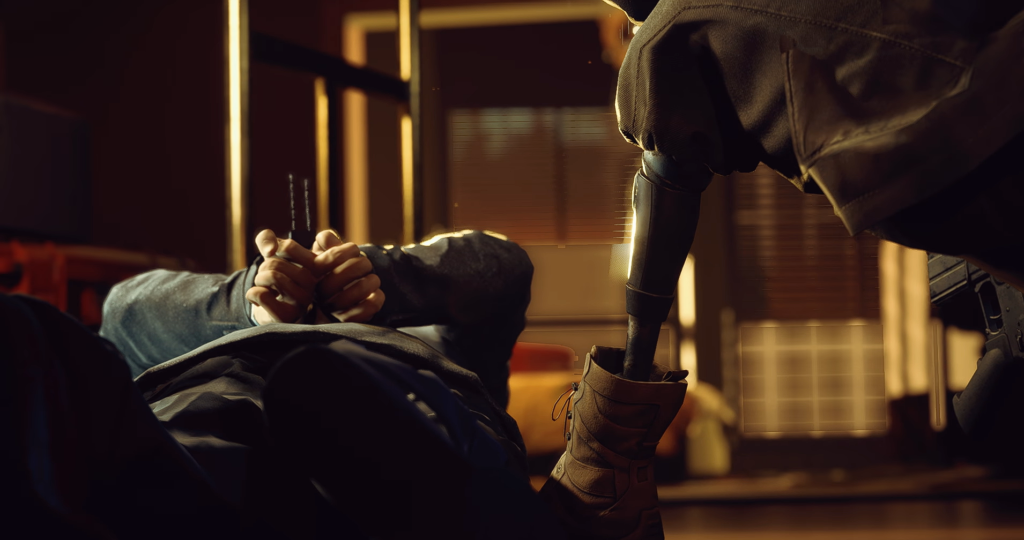 The controls are easy to understand and use. Fans of intense gameplay will appreciate the fact that you have to be on your toes all the time because suspects can be armed to the teeth and can perform well-organized attacks that may get quite heated.
Missions and Game modes
Ready or Not has five game missions that vary in difficulty. Each mission has its own set of rules of engagement (such as only murdering a suspect if they are trying to harm the player or civilians) and consequences for breaking those rules.
For instance, "Barricaded Suspects" has a standard level of difficulty where players must deal with suspects, free hostages, and collect evidence while following the rules of engagement (RoE). "Raid" is a mission which is similar to "Barricaded Suspects" but higher in difficulty, with more hostile suspects and without the RoE penalties. "Active Shooter" is a hard in difficulty mission in which a single suspect that is killing every civilian he sees must be stopped. "Bomb Threat" is a very hard mission in which bombs must be located and defused within a time limit. And finally, "Hostage Rescue" is the hardest mission where players must save hostages from criminals who will execute them if they detect the player's presence.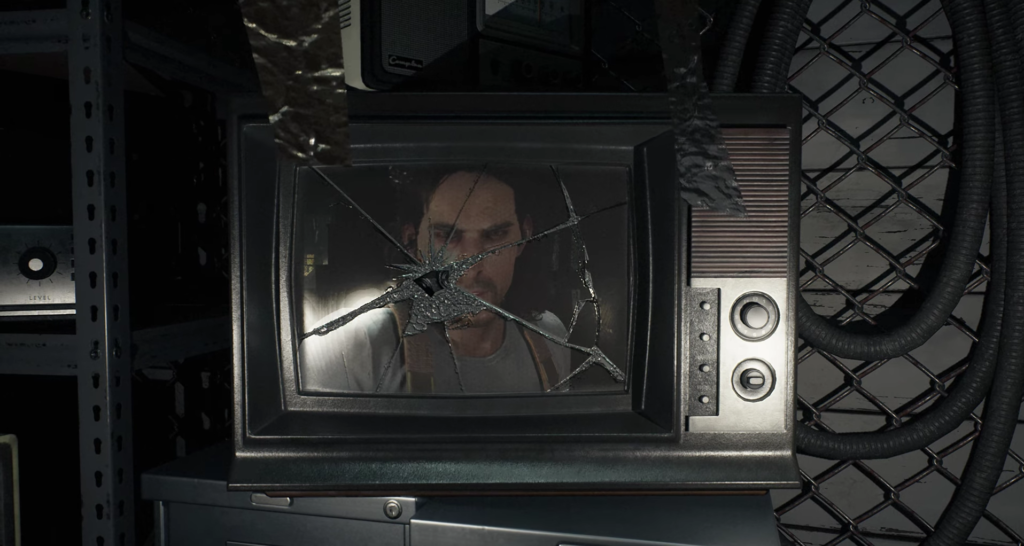 The missions can be played as a single-player campaign mode with computer-controlled allies or in cooperative online multiplayer mode with up to four players. A player-versus-player competitive mode is in the works.
Conclusion
Ready or Not is an intense and realistic shooter that gives players a smooth and immersive gaming experience. The game is ideal for those of you who like tactical gameplay elements. The graphics and the sound are up to the modern standards and won't leave you disappointed. So, if our brief review has scratched your curiosity and you're interested in giving this title a go despite its lack of support for macOS, here are a few workarounds that you can try to play it on your Mac.
Martina Nikolova
Martina likes to get into nitty-gritty of tomorrow's tech, from product design across to security based solutions. A long time mac user and developer, she has the expertise and strives to give new insight