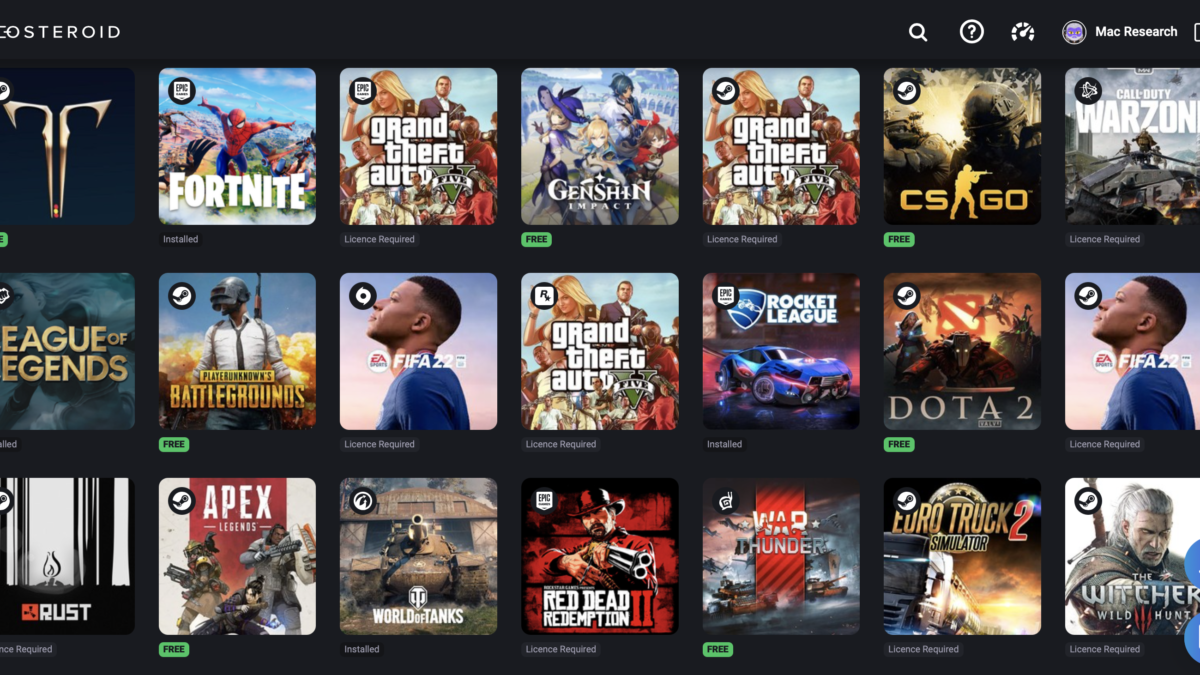 Boosteroid Review
Martina Nikolova, 7 months ago
0
20 min

read
What is Boosteroid?
Boosteroid is a gaming platform that employs cloud technology to give its customers the ability to play a large selection of games from a variety of devices. To use Boosteroid for playing games on Mac, all you will need is a registration and a browser.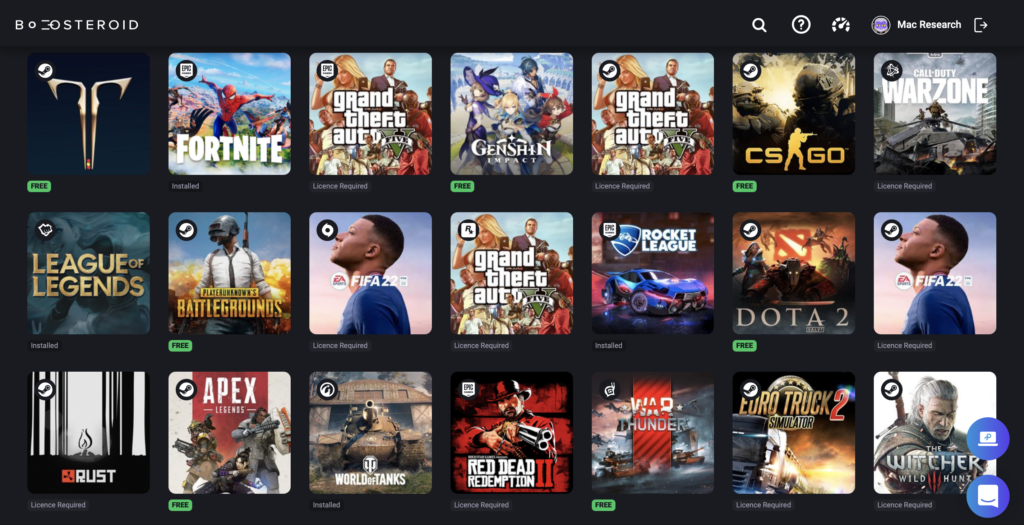 If you own a Mac and wish to play some games on it, you have likely already found out that this may not be all that easy, since most video games are not supported for macOS. A highly-popular and quite effective way of playing games on a Mac is to use cloud-gaming services, but, since there are so many of them at the moment, it may be difficult to pick the one that's best for you. In this article, we will introduce to you a popular cloud-gaming platform called Boosteroid, we will tell you about its pros and cons, and we will compare it to several other popular Mac gaming methods so that you can decide if it's for you or if you should look for an alternative way of playing games on your Mac.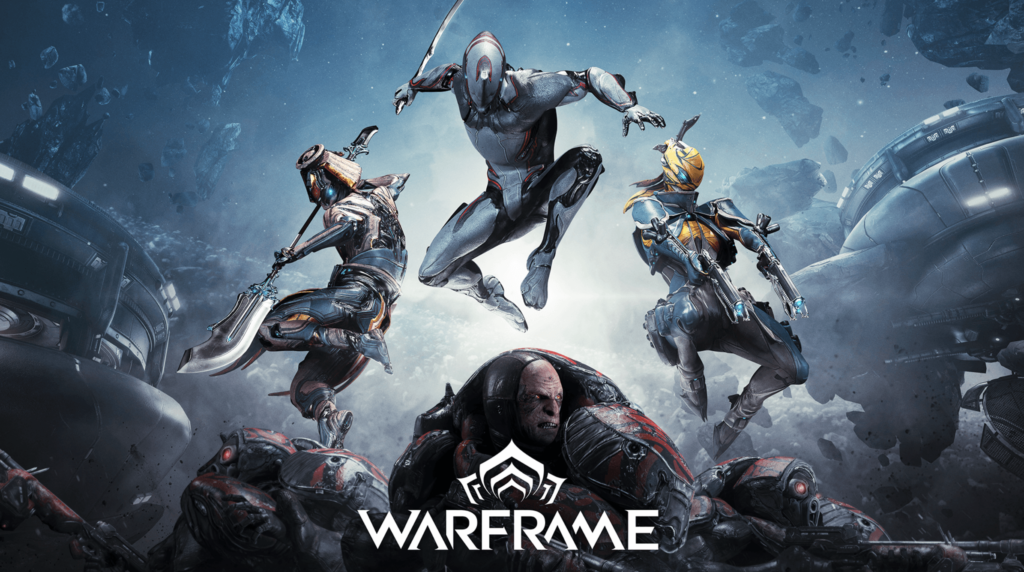 Is Boosteroid any good?
Boosteroid is one of the better cloud gaming services – it is easy setup, offers stable performance, and has a varied selection of popular gaming titles, making it a solid option for eager Mac gamers.
Boosteroid is neither the biggest, nor the most well-known cloud gaming service, yet it has some undeniable and even unexpected advantages compared to other similar platforms and to other methods of playing games on Mac, in general.
In other words, Boosteroid is suitable for playing games on Mac. However, how good exactly, and how well does it fare against other popular Mac-gaming options – let us find out.
Note: When comparing Boosteroid to other Mac gaming methods in the following lines, we will exclude any comparisons to gaming through a Parallels virtual machine, because, in our tests, we haven't been able to get any decent results with Parallels due to the high hardware demands of this method (playing Windows games through Parallels can only be done effectively on newer and powerful Macs, preferably ones with M1 chips).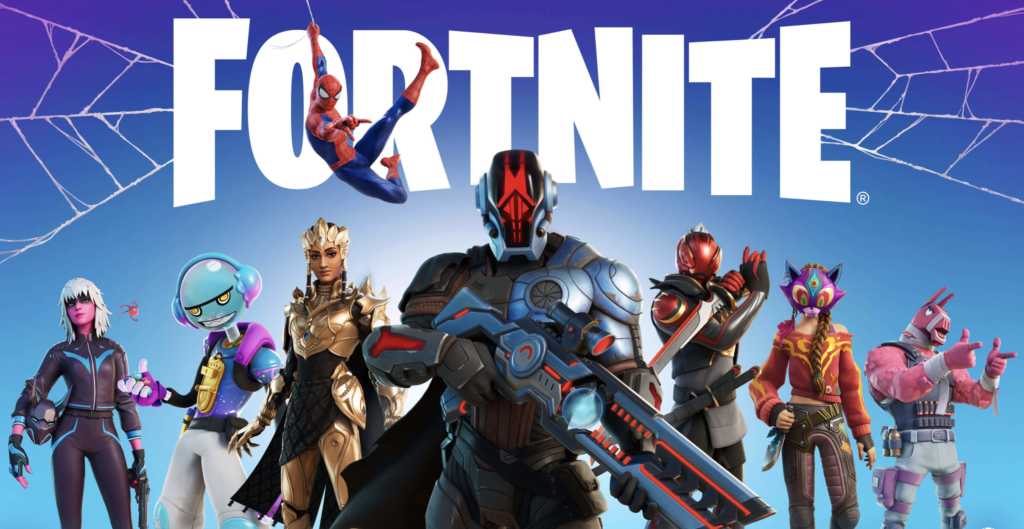 Boosteroid – Setting up and ease of use
A major highlight of Boosteroid is how quick and easy it is to set up an account and start playing games through it. Right now, I am downloading Rocket League within a virtual machine on my Mac, and I've been waiting for nearly two hours for the process to complete. In contrast, through Boosteroid, I could start that game, or any other game available in the service's library, within a couple of minutes, directly in my browser.
To play games through Boosteroid on a Mac computer, you will need to do it within a browser – Opera and Chrome seem to yield the best results, but the service should work with pretty much any conventional browser. This makes Boosteroid very easy to use, with as little setting up as possible. However, it must also be noted that using a browser as a platform for cloud gaming, rather than a dedicated app, inevitably leads to some packet loss (we will talk more about this in the Performance section). In fact, Boosteroid does have a dedicated app, but it's currently not available for macOS.
Boosteroid

Requires only registration and subscription.

Games are played directly in the browser.

No need to install or download anything.

GeForce Now

In addition to creating an account, you must also download and install its app, which isn't required for Boosteroid; still easy to set up.

No need to download the games.

Boot Camp

This method a lot of time to prepare, and after that you'd still need to wait for games to download – setting up Boosteroid takes only a couple of minutes.
Boosteroid vs GeForce Now – Comparing Boosteroid's setting-up process to that of another popular cloud gaming service, GeForce Now, it's slightly easier to get started with Boosteroid, as the other service requires you to download and install a specialized app and then use that for gaming. As we already said, there are pros and cons to both playing through your browser and through a dedicated app.
Boosteroid vs Boot Camp – If we compare setting up Boosteroid to installing Windows on Mac with Boot Camp Assistant – another commonly-used method for running Windows games on Mac – it is clear that playing games through Boosteroid is much easier, faster, and requires a lot less effort. The Boot Camp Assistant method is time-consuming and would require you to go through a number of steps before you could even begin downloading the game you want to play, let alone to start playing it.
As mentioned, to play any game from Boosteroid's library, you just need to register on the service's site and click Play on the Boosteroid page of the game you wish to play. The only prerequisite is to already own the game (unless it's a free-to-play game) in a gaming store that's supported on Boosteroid and to have an active subscription to the service.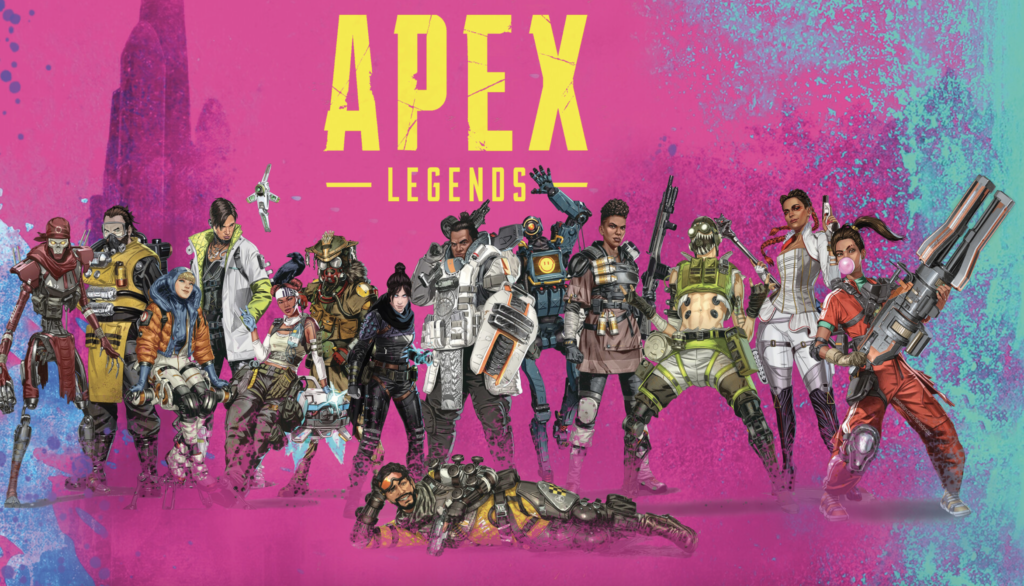 Game Performance with Boosteroid
Each game in Boosteroid plays at 60 FPS with 1080p, Full HD resolution. These settings are set by default and are soft-locked for all games played through the platform. This means that regardless of what game you are playing – a new and highly-demanding one or an old one that can you can run on a toaster – the graphical settings would remain the same. It is possible to try to change the resolution settings from within the game, but it's recommended that users don't do that because this could lead to deterioration of the gameplay and worsened performance.
Though the default setting for all games is 60 FPS, this only means that the gameplay is being streamed to you with this many frames per second. It doesn't guarantee optimal performance on your end, as it doesn't affect the streaming quality. The performance you'd get on Boosteroid (or any other cloud gaming platform) mostly depends on how good your Internet is and how far the server you are connected to is. The stronger the Internet connection and closer you are to the service's servers, the better the performance. At the moment of writing, most of Boosteroid's servers are spread across different European countries, and there are plans to further expand the service's network into the US. We do not have enough information about Boosteroid performance in the US and Canada to comment on the matter (our tests were done from Europe). In any case, one's Internet connection speed and strength are what play a larger role in the gaming performance while using Boosteroid.
In our tests from Europe, Boosteroid worked quite well with a 40 Mbps Internet connection. There were occasional performance hiccups, but those were mostly due to momentary issues with our Internet. However, here is where we must say that even if one's Internet is fast and stable, some stuttering may still occur, which is mainly due to the aforementioned packet loss. This is when some of the data that's being transferred fails to reach its destination. Such an occurrence is more likely to be experienced with Boosteroid rather than with a cloud service that you use through a dedicated app, and it's because Boosteroid on Mac can only be used through a browser. Occasional performance hiccups due to packet loss shouldn't be an issue provided that your Internet is solid, but it's still something to bear in mind.
Boosteroid

1080p, 60 FPS (locked setting); currently no option for higher settings.

Streaming quality mostly depends on one's Internet connection.

Possible performance hiccups due to packet loss, because the service runs in the browser.

GeForce Now

1080p, 60 FPS default setting with the Free and Priority subscription plans. RTX On with the Priority plan.

Unlike with Boosteroid, here you can go up to 4K and 120 FPS + RTX support with the Highest Performance subscription plan.

Both paid GeForce Now plans are more expensive than a Boosteroid subscription.

Performance is a bit more stable compared to Boosteroid due to running GeForce Now in a dedicated app.

Boot Camp

Performance and settings solely depend on your Mac's hardware.

Internet strength is only relevant when playing multiplayer games. With Boosteroid, the strength and speed of your Internet is the main factor that determines the performance quality.

Native gameplay experience that allows for smoother performance compared to Boosteroid if the computer meets the game's recommended requirements.

If some of the recommended requirements aren't met, the FPS is likely to drop significantly, unlike with Boosteroid, where the FPS is fixed to 60 and doesn't change no matter the game.

Prone to causing the Mac to overheat. Little to no overheating issues with Boosteroid.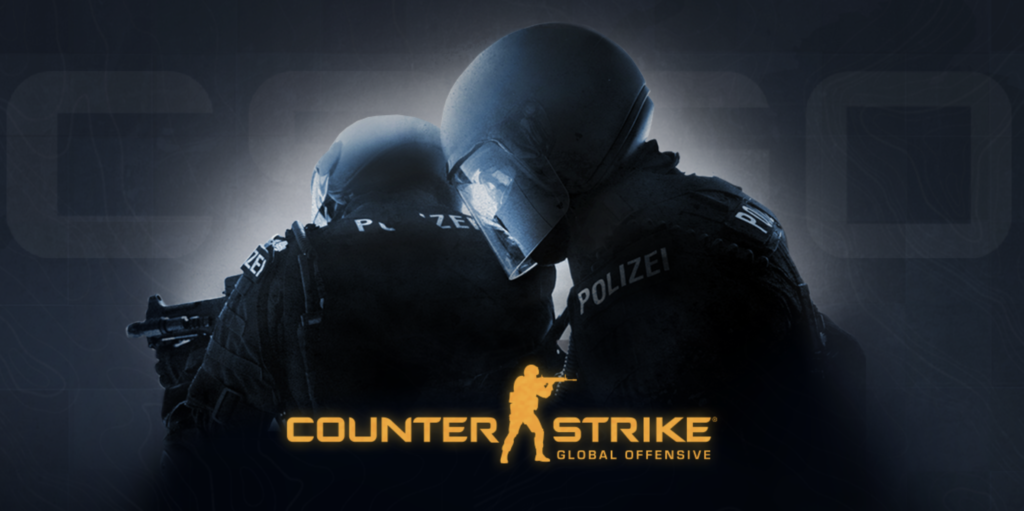 Boosteroid vs GeForce Now – In contrast to this, a service like GeForce Now tends to be more stable because of its dedicated app, which is also available for macOS. Also, GeForce Now has more flexibility in its gameplay settings, letting you customize and experiment with them – you can change the resolution and FPS settings from the GeForce Now menu, whereas in Boosteroid, 60 FPS/1080p is the only option. In GeForce Now, you can go all the way up to 4K and 120FPS. To do that, however, you'd need to purchase the RTX package of the service, which has a subscription fee that's more than twice the subscription fee of Boosteroid. With the other two subscription tiers of GeForce Now, your upper limit is still 1080p and 60 FPS, just like with Boosteroid. You can tinker with the in-game settings, but you will still have this upper limit in GeForce Now. Note that the first paid tier of GeForce Now (1080p/60FPS) is more expensive than Boosteroid, and the free GeForce Now subscription has some harsh limitations (1-hour per gaming session; waiting in queue to start playing). To sum up, when compared to GeForce Now, Boosteroid is a bit cheaper, but a bit less stable because you'd have to run it through your browser, and it doesn't give you the option to pay extra and get to higher resolution and FPS settings.
Boosteroid vs Boot Camp – Next, we compare Boosteroid's performance to the performance you'd get while playing games through Windows on your Mac (the Boot Camp method). Such a comparison is difficult to make as there are two important variables at play – the strength of your Internet and the characteristics of your Mac. If you have a Mac that exceeds the recommended requirements of a given game, you'd be able to run that game with very high settings through Boot Camp, going beyond the 1080p/60 FPS limitation that Boosteroid has. However, another factor that must be considered here is the varying system requirements of different games – newer games are much more demanding and even powerful Macs may struggle to run them natively (through Boot Camp). With Boosteroid, it doesn't matter how demanding a game is, you'd always get the same performance. If you don't have a very powerful Mac and want to play a new game with very high requirements, it's better to use Boosteroid (or GeForce Now). If your Mac has good characteristics that meet the recommended requirements of the games you want, Boot Camp may be the better option, because your performance won't be affected by your Internet connection. In general, the native gaming experience is always going to be better than the gameplay of a cloud gaming service, provided that the computer meets the game's requirements.
One last thing we must say about the Boot Camp method is that, since you'd be running games natively with it, your Mac would be using its GPU a lot, which would, in turn, lead to overheating while playing games through Boot Camp. Macs have notoriously bad cooling, which is one of the reasons they aren't well-suited for gaming. With Boosteroid, the GPU isn't being used as much, and overheating is almost never a problem.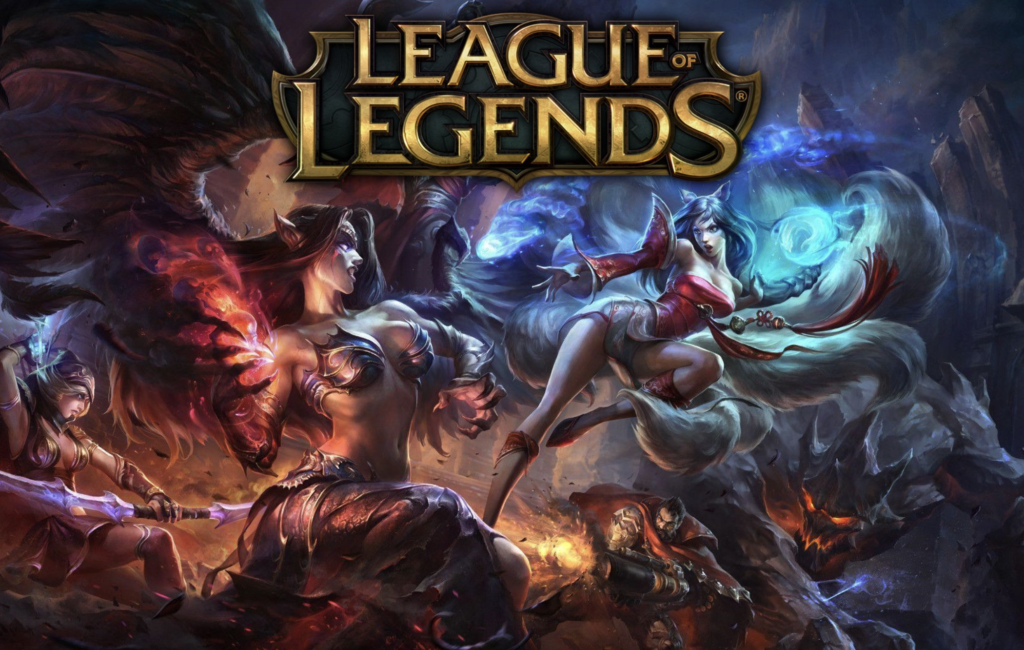 Down below, we've briefly compared how well Boosteroid fares against the other two Mac gaming options when tested with several popular gaming titles. Bear in mind that we are conducting our tests for this post on an older 2015 MacBook Pro computer with 8GB of RAM and a 2 GHz Dual-Core Intel Core i5a CPU. We've color-coded the performance we got with each method for each game to represent how good we consider the different methods to be in relation to one another.
Color Legend:

Green – Good or very good performance
Blue – Medium performance
Light Blue – Subpar performance; still playable

Red – Bad performance or unplayable
Note 1: When comparing the different methods and games, we are considering both their performance as well as their playability. Good performance, but bad playability would result in a lower rating.
Note 2: Even if a game performs very well through Boot Camp, overheating would still be an issue for any game released in the past 15 years. This factor gives a significant advantage to the other two methods (and to cloud gaming in general).
Note 3: Some of the games mentioned here have macOS versions, but, for the purposes of this comparison, we've installed their Windows versions on our Mac, via the Boot Camp method.
Boosteroid
GeForce Now
Boot Camp
Rocket League

Some initial stuttering

Mostly smooth performance and controls during gameplay

No discernable difference in performance compared to Boosteroid.

Same initial stuttering.

We were able to go higher than 1080p and 60 FPS, while still getting smooth performance, with virtually no stuttering.
Warframe

Occasional performance drops at the start that goes away later.

Controls are okay.

The same experience as Boosteroid.

Relatively smooth gameplay at lower settings.

Framerate drops significantly at medium and high settings.

League of Legends

Smooth performance.

Moving the in-game camera up or down causes the Dock or the browser Toolbar (respectively), which impedes gameplay.

Smooth performance; no problems with camera movement.

Smooth performance at medium settings.

Low FPS at high settings.

Fortnite

Slight initial stuttering.

Plays well later.

Smooth controls.

The same experience as Boosteroid.

Smooth performance at low settings.

Noticeable decrease in FPS at medium settings.

Unplayable at high settings.

Counter Strike: Global Offensive
At the time of testing the game for this article, we were unable to start CS:GO through Boosteroid.
Overall smooth performance, but controls and movement feel off.

The game plays well, with decent FPS, at medium settings (over 1080p).

Frame rate drops too low for it to be playable at high settings.

Apex Legends

Some stuttering during the first 2-3 minutes of gameplay.

Relatively smooth performance after that.

Controls and movement are workable.

Gameplay experience is comparable to that of Boosteroid.

We were able to get okay performance only at low settings.

The frame rate drops too low at medium and high settings.
Boosteroid Games Library
Another important aspect of any cloud gaming service is the variety and number of games you can play through it. Boosteroid has an impressive games library, with many AAA titles. We haven't been able to find information about the exact number of games available in the Boosteroid library, but according to our calculations, there should be nearly 400 titles. Compared to other platforms, such as GeForce Now, where the number of games available is in the thousands, 400 hundred may not sound all that impressive. However, the games that are in Boosteroid are almost exclusively big and popular titles that are often difficult to find on other cloud gaming platforms. You can find a full and regularly updated list of what games are currently available on Boosteroid right here.
Boosteroid

Around 400 game titles.

Includes the majority of the latest and most popular AAA games.

Includes the majority of free-to-play games.

Doesn't include many indie games.

GeForce Now

Over 1000 games in the GeForce Now library.

Includes a lot of popular titles, but also misses some major AAA games (ones developed by Nvidia's competitors) that you will find in Boosteroid (example: Elden Ring).

The game library is restricted by Nvidia's business politics.

A wider selection of indie games – relatively few indie titles in Boosteroid's library.

Boot Camp

Lets you play virtually any Windows game that your Mac can handle, while Boosteroid is limited by its library.

Limited by the hardware specs of your Mac. With Boosteroid, the specs of your Mac are nearly irrelevant.
Boosteroid vs GeForce Now – Compared to Boosteroid's library, the gaming library of GeForce Now has a significantly larger number of games (over 1000). However, since GeForce Now is owned by Nvidia – a major company involved in the development and release of many games – the library of GeForce Now is restricted by business politics between Nvidia and other companies associated with game development. In other words, Nvidia's competitors don't allow their games to be added to the GeForce Now service, which often leads to the unavailability of major and popular AAA titles in the GeForce Now library. In contrast to that, Boosteroid is a much smaller company that isn't involved with game development, so it doesn't face such limitations. That is why Boosteroid is able to add all the newest and most popular games to its library very soon after the games' release. On the flip side, due to the much larger library of GeForce Now, you are a lot more likely to find a specific indie title there, as opposed to in Boosteroid's smaller library.
Boosteroid vs Boot Camp – As for the games' availability with the Boot Camp method, you should practically be able to play any Windows-compatible game on your Mac using Boot Camp. With this method, your only limitation regarding the games you can play is your Mac's hardware specifications – a limitation that's not present when using cloud gaming. With Boosteroid, it doesn't matter how demanding a game is – you'd still be able to run it, even if you have an older and weaker Mac.
Boosteroid – free trial and pricing
A downside of Boosteroid is its lack of free trial. This is quite unfortunate, as you won't be able to test the service's performance before deciding whether you want to subscribe to it. The only thing you can do to get a general idea of how good your performance would be with this service is to use test your Internet connection – the Boosteroid site offers a free tool for testing your connection, that will tell you what performance to expect and whether your Internet is up to the task of running games through Boosteroid.
You can still create a free account to see if the games you are interested in are available in its library, but to play them, you'd need a paid subscription. There are two payment plans – with the first one, you pay €9.89 for only a single month, and with the second one, you pay €89.89 for one year, which equals €7.49 per month. Both subscription options give you the same in-game performance with 1080p and 60FPS. There's also no waiting in a queue to start using the service and there's virtually no limit on how long a gaming session can last. Compared to other similar services, Boosteroid is one of the more affordable cloud gaming options out there.
Boosteroid

Boosteroid Start: 1080p, 60 FPS –
Є9.89/month (single-month subscription)
Boosteroid Ultimate: 1080p, 60 FPS –
Є7.49/month (Є89.89 single payment; 1-year subscription)
Boosteroid doesn't have gaming session time limits and doesn't require you to wait in a queue in either of its subscription plans.

GeForce Now

GeForce Now Free: 1-hour limit per gaming session; waiting in a queue to start playing. –
Є0.00/month
GeForce Now Priority: 6-hour limit per gaming session; RTX On for enhanced visual effects. –
Є9.99/month (single-month subscription)
Є8.33/month (Є49.99 single payment; 6-month subscription)
GeForce Now RTX 3080: 8-hour sessions; RTX On; up to 1440 and 120 FPS on PC/Mac (up to 4K on Shield TV). –
Є16.67 (Є99.99 single payment; 6-month subscription)

Boot Camp
You can install Windows 10 for free but will start to get prompts to activate it with a paid product key after 30 days of use.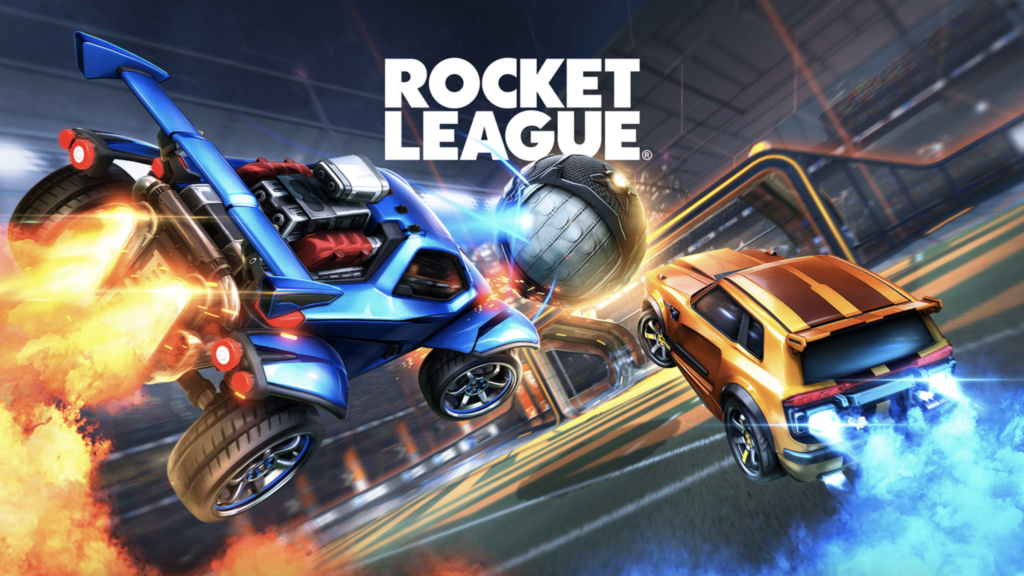 Boosteroid vs GeForce Now – GeForce Now has a lot more flexibility in its pricing plans compared to Boosteroid. For starters, it has a Free variant – in our experience, GeForce Now free is okay-ish for super casual gaming, but the 1-hour gaming sessions and the waiting in queue tend to become tedious very quickly once you get into a given game. The main paid option, GeForce Now Priority, still has a 6-hour limit per gaming session and costs a bit more than Boosteroid. However, it has the advantage of allowing you to use RTX technology. Without getting into any details, RTX lets you enable advanced visual features such as ray-tracing, that give a more realistic feel to a game's graphics. Then there's also the RTX 3080 subscription plan of GeForce Now – it costs more than twice as Boosteroid, and it gives you access to eye-candy features such as 1440p resolution, 120 FPS, and extends your gaming sessions to 8 hours. It's obviously targeted at competitive gamers, but, in our opinion, if you are a competitive gamer, you won't be playing competitively through a cloud gaming platform. Overall, Boosteroid is comparable to the Priority variant of GeForce Now.
Boosteroid vs Boot Camp – When comparing Boosteroid to Boot Camp, the latter option may be better if you are looking to save some money. Windows 10 can technically be used for free indefinitely. Even though free Windows 10 users are supposed to purchase a product key for the OS after the 30-day free trial period has expired, you could still technically keep using Windows 10 after that without paying, though you'd be frequently reminded via a pop-up that you'd need to activate the OS. Depending on whether you want to buy Windows 10, Boosteroid may or may not be the cheaper variant.
Boosteroid free games
Some cloud gaming platforms offer free games once you subscribe to them. Boosteroid is not among those services. To play any game in the Boosteroid library, you will need to already own that game (unless the game is free to play). Note that many games can be purchased from several different gaming stores, and though usually, Boosteroid has a game version for each store where that game is available, this isn't necessarily always the case. For instance, a given game may be available on Boosteroid only in its Steam version, but not in its Epic Games Store version, and if you own the game on Epic Games Store and not on Steam, you won't be able to play it through Boosteroid (unless you also buy it on Steam).
In this aspect, there's virtually no difference between Boosteroid, GeForce Now, and Boot Camp – neither method provides you with any games for free, except the ones that are already free-to-play.
Final thoughts on Boosteroid
If you want to be able to casually play games on your Mac without putting too much strain on its hardware and if you have a decent connection to the Internet, we can recommend Boosteroid as a viable Mac gaming option. It has an adequately-sized gaming library filled with many of the most popular games, and it lets you play all of them at 1080p and 60 FPS within your browser, regardless of your Mac's specifications, giving it a significant advantage over playing games natively, through Boot Camp. Boosteroid's settings are not as flexible as those of GeForce Now, and it may occasionally encounter slight performance hiccups due to being run within a browser, but it makes up for it with its more affordable price. Overall, Boosteroid is a solid option for Mac users who want to have some fun with casual gaming on their machines, but for more competitive gamers, one should probably look into the other two Mac gaming options we mentioned.
Martina Nikolova
Martina likes to get into nitty-gritty of tomorrow's tech, from product design across to security based solutions. A long time mac user and developer, she has the expertise and strives to give new insight