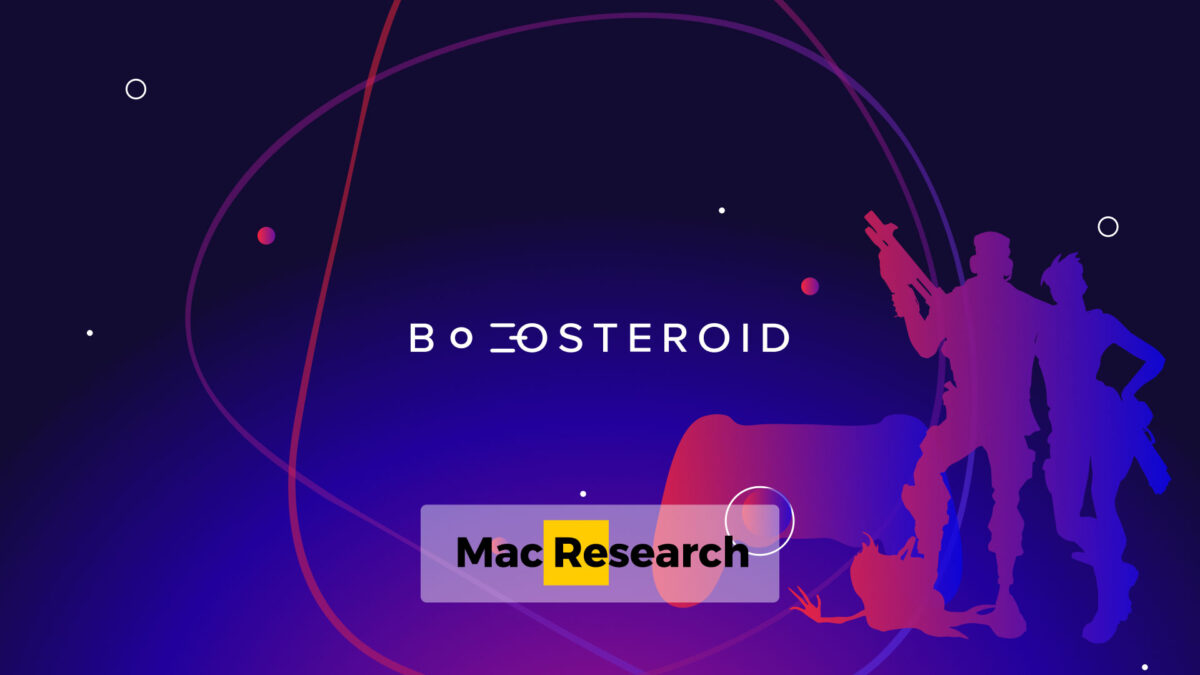 What is Boosteroid?
Boosteroid is a gaming platform that uses cloud technology to enable its customers to play any game from the Boosteroid games library directly from the customer's browser. Boosteroid is perfect for Mac users who wish to play games that aren't supported for macOS.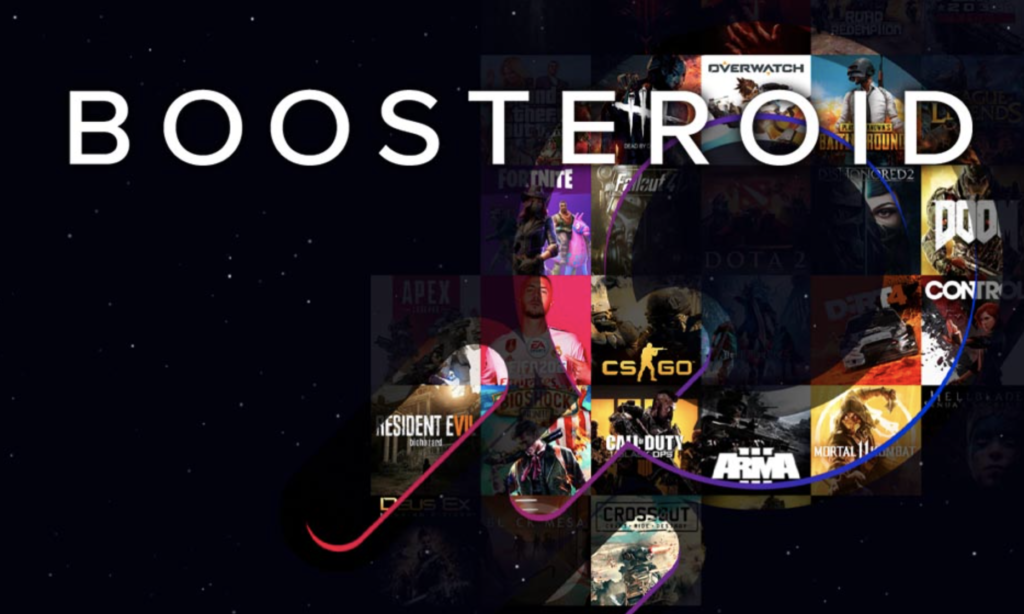 Boosteroid and other similar platforms are great for Mac users who want to be able to play games on their Macs. As you probably already know, most Windows games aren't supported for Mac systems, so it can be rather difficult to get them running on a Mac. However, with cloud gaming, you can easily play such games on your Mac since, technically, they won't actually be running on your machine, but on a remote gaming rig that your Mac would be connected to. The gameplay from that remote gaming rig would be getting streamed to your Mac, and you'd be controlling what's happening in the game, even though the game itself wouldn't be running on your Mac.
There are two huge advantages to this type of gaming – you can play unsupported games on your Mac, and you can play games that have minimum requirements that exceed your Mac's hardware specifications. The minimum requirements for using the Boosteroid service itself are rather low (see below), with the only exception being the Internet connection – since the gameplay is being streamed to you, you'd need a good Internet connection for single-player games and an above-average connection for multiplayer gaming through Boosteroid. Otherwise, you will likely get lots of lag and high ping.
There are many services similar to Boosteroid that can enable you to play unsupported games on your Mac, but the advantages of Boosteroid are that it is super easy to set up and use and that it can be used from pretty much any device with a browser. Further down this post, we will show you how you can create a Boosteroid account and use it to play different games on your Mac. Before you begin completing the steps, however, make sure to check out the Boosteroid requirements section. Its requirements aren't particularly high, but you should still make sure that your Mac and Internet connection meets them.
Boosteroid requirements
RAM: 4 GB (should work with less RAM, but your Mac may experience performance issues)
Browser: Any modern browser (Safari, Chrome, Firefox, etc.) should do, but it's recommended to use Boosteroid with Google Chrome or Opera for optimal performance.
Internet connection:

Ethernet (cable) Internet is recommended
If you are using Wi-Fi Internet, 5GHz is recommended.
If you are using Wi-Fi, the network shouldn't be used for video streaming, downloading, or uploading while you are playing games with Boosteroid.
Your Internet connection (Ethernet or Wi-Fi) should be at least 15Mbps to play games in Full HD with 60 FPS. For lower settings, you may get away with a slower Internet.
While gaming with Boosteroid, the number of open tabs in your browser and open programs and processes on your Mac should be brought to a minimum.

Paid Boosteroid subscription: Boosteroid is a paid service, so you will need to have a paid subscription to the service in order to play games through it. You can still create a new account for free and test your Internet connection in the Boosteroid site before you decide to get a paid subscription.
Ownership of any paid games you want to play in a supported games store: Subscribing to Boosteroid doesn't give you free access to the games in the service's library. If you want to play a paid game through Boosteroid, you'd still need to own that game in a games store that's supported in Boosteroid for the specific games. Boosteroid works with Steam, Epic Games Store, and other gaming stores, but not every game available on it can be played from every store that offers the game. If there is a specific game you want to play that you already own in a given games store, be sure to check if Boosteroid offers access to that game through that specific store before you get a paid subscription to the service.
Note 1: It's not impossible to use Boosteroid if one or more of those requirements aren't fully met, but you will likely get performance hiccups while gaming.
Note 2: If the game you want to play is free, you will still need to be registered on the games store that distributes it or on the official site of that game (for example, to play League of Legends through Boosteroid, you must be registered on the website of Riot Games).
How to use Boosteroid on Mac
Go to Boosteroid, click Create an account, and register with your email address. Alternatively, you can sign up with your Google account, but, in our experience, this doesn't always work.

Log in to your new Boosteroid account and check your Internet connection with the Network Test button at the top. If your connection isn't good enough, you can still try playing games with Boosteroid, but you may not get a satisfactory performance.


Search for the game you want to play and click on its icon. If there are several versions of that game from different games stores, click on the version that's from the games store where you've purchased the game. If no such version is available (for example, you own the game in Epic Games Store, but there's only a Steam version for it in Boosteroid), you won't be able to play that game through Boosteroid unless you purchase it in the supported store.

On the game's page, click Play, and once you are prompted to subscribe to the service, click Subscribe.


Choose the payment plan and payment method you prefer, and complete your subscription by entering and confirming your payment details.


Go back to the game's page, select the Play button, click OK, let's go, and wait for a couple of moments as the game loads.
Enter your username and password for the games store through which you will play the game to log in.
Follow any other prompts that may appear to start the game.
Install & Play instructions
When you search for games that you want to play you may notice that some games on Boosteroid may have Install & Play button instead of just Play button.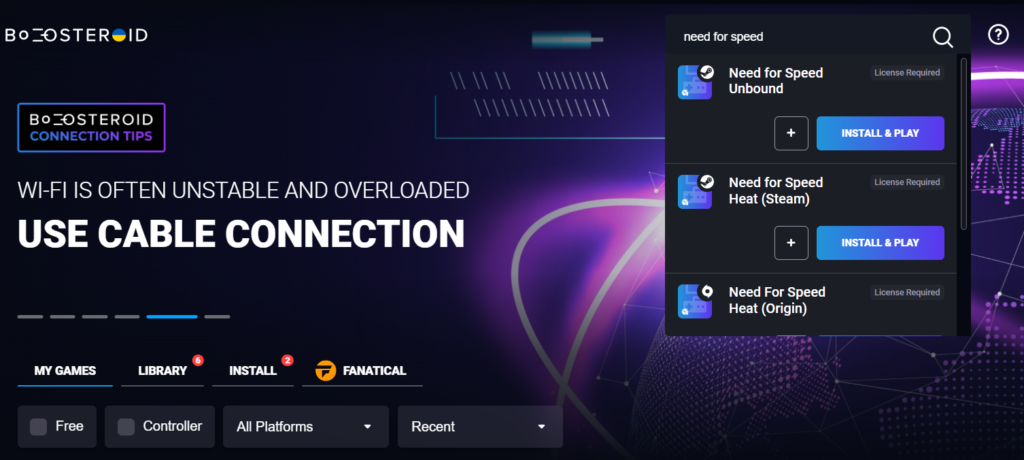 To play these games, you need to click on the Install & Play button. A Game installation window will appear on the screen: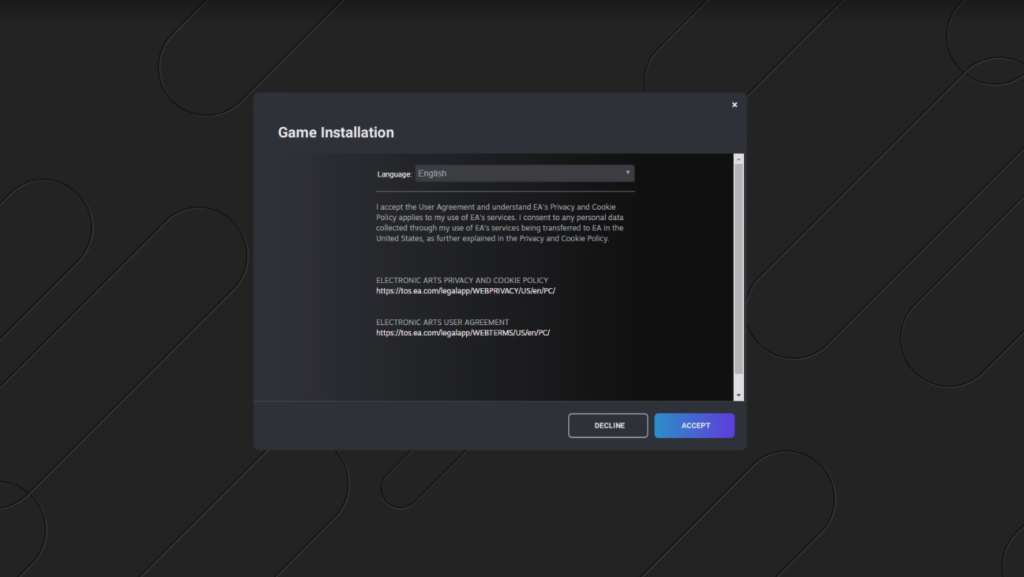 Read the User Licence Agreement and click on Accept, then click Ok, let's go.
Make sure that you've subscribed to the service and connected your game store account with the Boosteroid service as explained in step 4 and 5. Then, follow any other prompts that may appear on the screen and wait for the game to load.
Martina Nikolova
Martina likes to get into nitty-gritty of tomorrow's tech, from product design across to security based solutions. A long time mac user and developer, she has the expertise and strives to give new insight