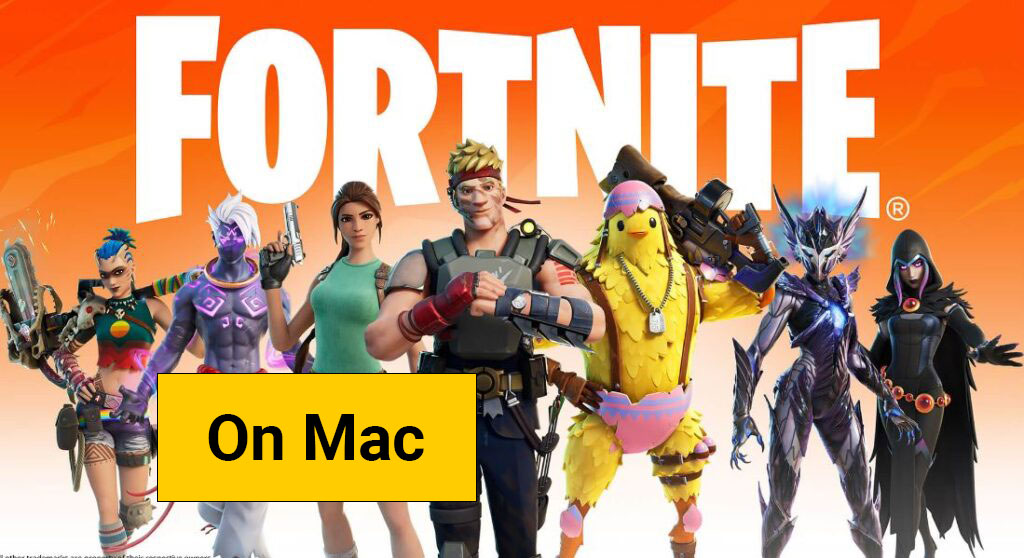 Play Fortnite on Mac Tutorial
Martina Nikolova, 4 months ago
0
20 min

read
About Fortnite on Mac
Fortnite is a free-to play multiplayer game that can be played natively on Mac computers. Fortnite is currently among the most popular computer games out there, and you can easily play it on your Mac so long as the computer meets the game's hardware requirements.
Unless you have been living under a rock for the past four or so years, chances are you've heard about Fortnite – an online action video game that comes in three distinct gameplay modes, each with a different objective but shared gameplay mechanics. The game is developed by Epic Games and was released in 2017 to quickly become one of the most popular multiplayer games. Its player base in 2020 reached 350,000,000 registered accounts and that number has most certainly increased with at least another 50,000,000 accounts since then. The game's peak player activity reached 12,3 million players logged into the game at once in 2020.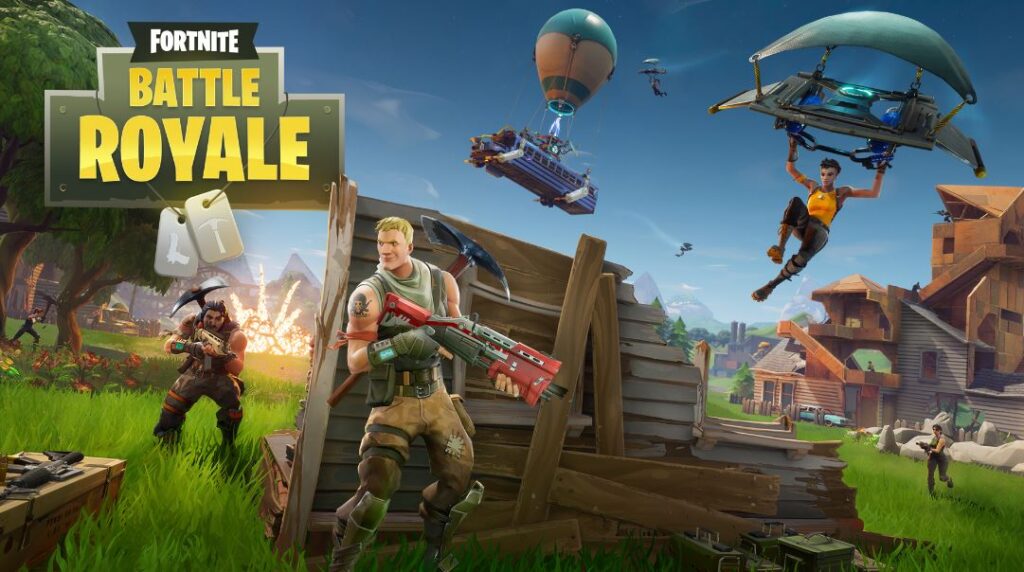 Obviously, the game is immensely popular and would continue to be that way for the foreseeable future, but does this mean it's a good game worth playing? Well, there may not really be a definitive and clear-cut answer to that question – after all, gaming is all about personal experience and the individual's perception of a given game. That said, as popular as Fortnite is, it certainly has its flaws and, in fact, the user score for the game on Metacritic clearly reflects that with the very low score of 3.0/10. At the same time, however, Fortnite is has received a relatively high rating from critics – 81/100, so what gives?
Well, let's talk about the game itself for a bit to try to figure that out. As said, Fortnite is a free-to-play multiplayer game. Its most popular mode, Battle Royale, puts the player and a set number of other players (up to 100 players) in a large battle arena, with the goal of each player, player due, or player squad being to be the last one standing. At the beginning of each game, the players/duos/squads start far apart from one another and the twist is that the arena gradually shrinks, forcing the players to close the distance between themselves and other players and engage in skirmishes.
Editors' Choice: Play Genshin Impact on Mac
Battle Royale mode
The Battle Royale mode for Fortnite wasn't initially planned to be part of the game, but two months prior to Fortnite's release, PUBG (another popular multiplayer first-person/third-person action game) was released, and it used the Battle Royale mechanic as the basis of its gameplay. As soon as PUBG got released, its gained immense popularity due to its Battle Royale-based gameplay. The developers of Fortnite figured out that they can expand their original vision of the game to include a similar mode, and thus the Battle Royale Fortnite mode got created and was readily available once the game was released. As was expected, this mode of Fortnite went on to become the most popular of the three.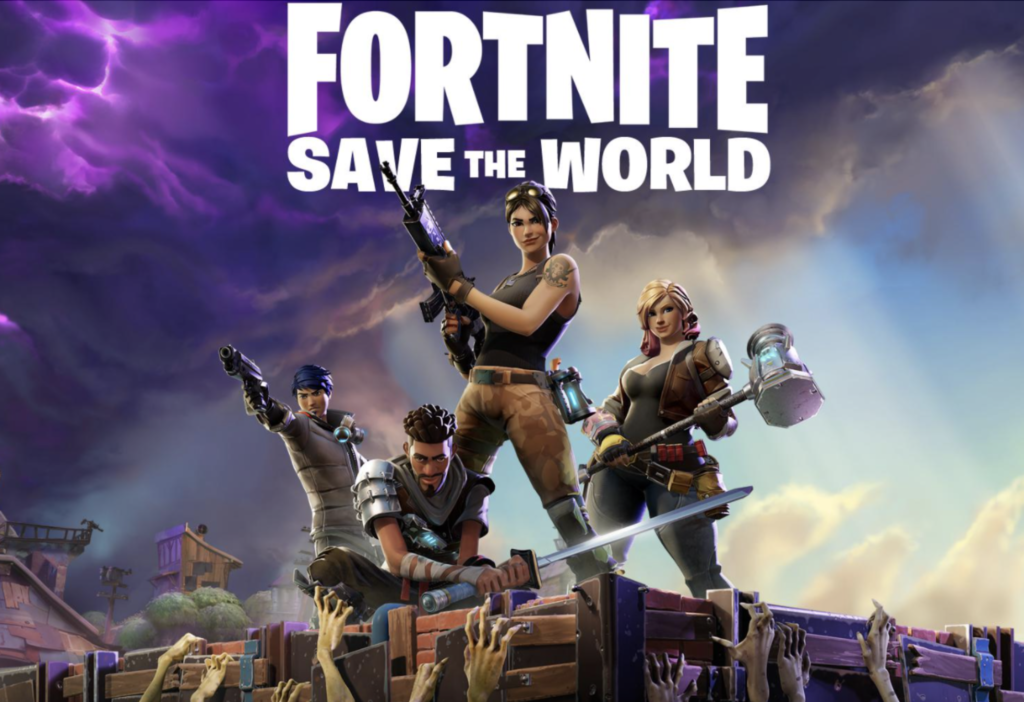 Fortnite: Save the World
The mode intended as the game's main one, is called Save the World, and it focuses on teamwork. The players are all on the same team and must survive incoming waves of zombie-like creatures. In this mode, the players can gather resources from the map and build fortifications that help them survive the waves of attackers that gradually increase in strength and size. This game mode is akin to other zombie-survival games, but the cartoonish graphics of Fortnite, in general, give this mode a more light-hearted and less serious feel compared to other games that focus on surviving waves of zombies.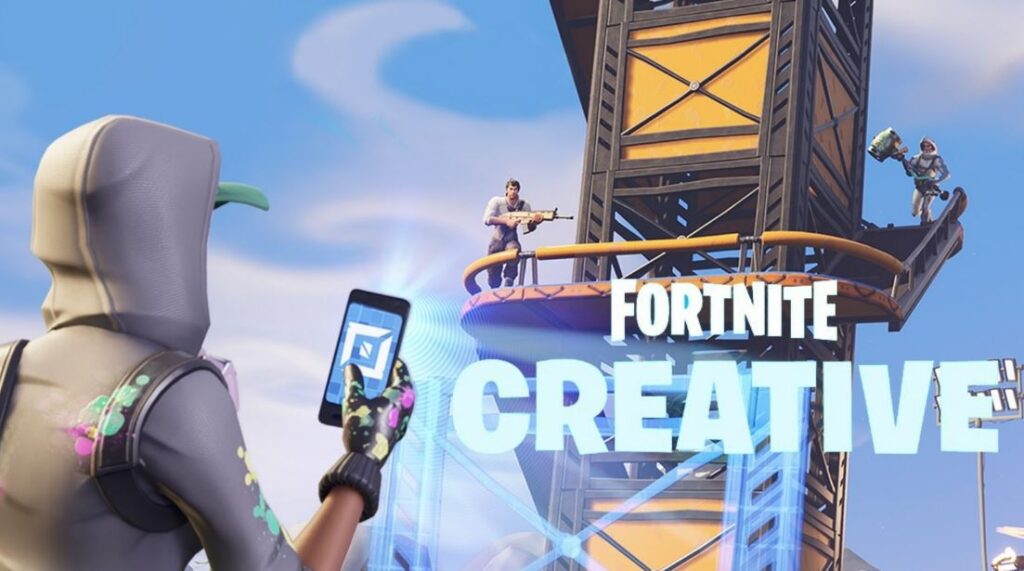 Fortnite Creative
Unlike the other two, in it, there isn't a specified objective that the player must complete. This game mode has sandbox-type of gameplay, reminiscent of games like Minecraft or the Half-Life 2 Garry's Mode. The player is given the freedom to build anything that the game's engine can support, and thus create custom battle arenas, race tracks, platforming courses, and other mini-games.
The good
Now that we've covered the three base modes of Fortnite, we can talk a bit about the things that make this game as popular as it is.
The first aspect of Fortnite that contributes to its immense popularity is the appeal of the Battle Royale gameplay style and the huge number of players that this game mode of Fortnite can accommodate at any given time. Games that have Battle Royale-based gameplay are popular for a reason – the game mode is fun and was relatively unexplored before PUBG and Fortnite came along. The steady and exponential build-up of pressure, risk, excitement, and adrenaline caused by the gradually shrinking map makes for interesting in-game situations and adds a level of urgency that more conventional types of gameplay in action games lack.
Another important point to be made about Fortnite is its ever-evolving gameplay. The game-as-a-service model has been on the rise ever since games like League of Legends and Dota 2 got released about a decade ago, and Fortnite is currently one of the most notable examples of this model. Innovations, balance changes, new gimmicks, and improvements are made to the game on a monthly basis, ensuring that the gameplay experience doesn't get stale and that there's always new content to explore and play around with.
The bad
While, at its core, Fortnite is a solid multiplayer game that has a lot to offer to fans of the shooter and battle royale gaming genres, there are also certain problems and controversies surrounding the business model of Fornite that shouldn't overlooked.
It's no secret that a very large portion of the player base of Fortnite consists of minors – children who shouldn't be able to purchase stuff on the Internet without their parents' knowledge and consent. In the case of Fortnite, however, it seems that the game makes it a bit too easy and tempting for a minor to purchase an in-game item with real-life money. Questionable business practices and advertising that targets that specific demographic of younger and, thus, more gullible people, is one of the red flags that Fortnite has. Of course, parents who cannot control their children and overlook their Internet habits are also to blame, but having a highly-addictive game that makes it all too easy for a kid to use real-life money to purchase stuff on the Internet doesn't make things any easier. Indeed, there has even been a class-action lawsuit against Epic Games for those exact reasons, in which the company decided to settle and give 1,000 V-Bucks to anyone who meets the class-action lawsuit conditions.
Again, none of this has any significant reflection on the gameplay of Fortnite – as a game, Fortnite is solid – but it was still necessary to mention some of the controversies that surround its business model.
How to play Fortnite on Mac M1
To play Fortnite on Mac M1, you must simply go to the Epic Games site, download the game from there, and install it. If you don't already have one, you'd need to create an Epic Games account to download and play Fortnite on Mac M1.
It may be difficult to run certain games on Mac M1 models due to the different architecture of the M1 chip compared to Intel processors, but no such issues are present when it comes to Fortnite. The Mac version of the game is perfectly playable on a Mac M1 models, and it's very easy to start playing it. All you need to do is download the game from the Epic Store site (click the Download button in the top-right when you open the link), then execute the downloaded file and perform the installation by dragging the Fortnite icon to the icon of your Applications folder (just like when installing any other app). Once the installation is complete, you can start playing. Obviously, if you don't already have an account for the game, you will first need to create one, but this takes only a couple of minutes.
Update on Fortnite playability on Mac: Due to a lawsuit between Apple and Epic Games, as of August 2020, Fortnite has stopped being officially available for Mac systems. This means that Mac users who want to play Fortnite would need to resort to alternative methods – you can find a number of such methods on this page, the first one of which is to play Fortnite using Parallels.

Play Fortnite using Parallels
Parallels is a program that lets you create a virtual Windows 10/11 machine in your Mac's macOS. When you are using the virtual machine (VM), it would be as if your Mac is running on Windows, all the while your macOS would still be running in the background. This is a quick and easy way to get Windows on your Mac and use it to download and play Windows games, including the Windows version of Fortnite.
It must be noted that, as is often the case, Parallels works better on more powerful Macs. Since, when the VM is being used, your Mac would be running both macOS and Windows at the same time, the computer's hardware resources such as RAM and CPU cores would need to be shared by the two operating systems, and the VM wouldn't be able to use all of the Mac's resources, which, in turn, would affect gaming performance.
If you are interested in trying Parallels, we will show you below how to install it and create a Windows VM on your Mac, so that you can then use the virtual machine for playing Fortnite. Parallels offers provides its potential new customers with a 14-day free trial that we recommend using to test the service and its performance on your Mac.
Tutorial Overview
Getting Parallels
Downloading a Windows installation file
Installing the Parallels VM
Final Preparations
To install Parallels and create a Parallels virtual machine, you must first go to the progam's site and download it from there. Again, we recommend opting for the 14-day trial version.
Once you download the Parallels installation .dmg file, double-click it and then double-click on Install Parallels Desktop.

If your Mac asks you for confirmation, click Open, wait for Parallels to download its needed data, and then enter your admin password if prompted to.
If you are using the trial version, select Continue Trial when asked if you want to upgrade to the paid version, and then accept the terms of use/license agreement.
Next, click OK on each of the permission prompts that Parallels shows you.
Follow whatever prompts remain until you get to a screen with the Install Windows or another OS from a DVD or image file option, and once you do, select that option and click Continue.

For Intel Mac users: When Parallels shows you a screen with the option to automatically install Windows 10, select Skip.

Now, without closing Parallels, go here, click Register, use your Microsoft account to sign in, select Register one more time, and then click on Flight Now.


If you don't have a Microsoft account, create one from here.

For Intel Mac users, instead of registering on the Windows Insider Program page, go to this Microsoft page, download the 64-bit Windows 10 ISO file, and skip Step 8.

Next, go to this page and download the ARM 64 file shown on it. If you don't see a download link, it means you aren't logged in with your Microsoft account, so click the Sign in button in the top-right and enter your details.
After the ARM file (or ISO file for Intel Mac users) is downloaded, double-click it, and Parallels should detect it and give you two options for the virtual machine installation (Productivity and Gaming).
Pick the Gaming option, select Continue, check the Customization option, and click on Create.
When shown the Configuration/Customization screen, go to the Hardware section, click CPU & Memory from the side, and unlock the settings on this page if they are currently locked.
Select the Manual option and then change the CPU and Memory values to whatever is the maximum allowed value.

Close the Configuration section, click Create, and let the installation commence. When prompted for a permission, click OK and wait for the installation to complete.
Once the VM is created, you must create a Parallels account, log in with it, and the Windows 11 (10 for Intel Macs) virtual machine will start on your screen.
In the VM, select the Start Menu, go to Settings/Updates & Security/Windows Update and if there you see any pending updates, install them and after that restart Windows from the Start Menu.


It's possible that the VM starts the installation of the Windows updates automatically the first time it is started.

When Windows restarts, Parallels automatically start installing some tools for the VM – let it finish this process, restart Windows again, and the virtual machine should be ready for gaming.
How to play Fortnite on Mac with Cloud Gaming
To play Fortnite on Mac, you must download the game from the Epic Games site and install it on your Mac like any other regular app. Another viable method to play Fortnite on Mac is to use the GeForce cloud gaming service.
Playing Fortnite on Macs with Intel processors is exactly the same as playing the game on M1 Macs. You simply download it from Epic Games, install it, and start playing. However, if you own an older Mac model that maybe doesn't meet all of the system requirements for Fortnite, but you still want to play the game without buying a new machine for this specific purpose, it may actually be possible to still play Fortnite on your current Mac via a workaround method.
UPDATE: As of August 2020, Fortnite stopped being supported for macOS, meaning that Mac users can no longer play the game natively on their Macs. This means that workaround methods must be implemented if you want to be able to run the game on your Mac computer. One such viable method that can allow you to play Fortnite on a Mac is to use a cloud gaming service. Currently, Fortnite is available on Boosteroid and GeForce Now – two cloud gaming services that could let you play Fortnite despite it not having a macOS version. Below, we've provided instructions on how to set up and use Boosteroid and GeForce Now.
Fortnite Set Up Methods
Methods
Advantage
Disadvantage
Cloud Gaming
– No set-up required – Register and Play
– Access to a Library of over 70 top-rated free Games
– Smooth performance
– Compatible with M1 and Intel Macs
– Monthly Fee
– Requires Decent Internet Connection
– No Free Trial
BootCamp
– Free to use any time
– Windows 10 Environment

– Painful Setup
– Mediocre Performance
– Only Compatible with Intel Macs

Parallels Virtual Machine
– Easy Set-up
– Adequate Performance
– Play almost any PC game
– Windows 11 environment
– Compatible with M1 and Intel Macs
– 14-day free trial
– Yearly Fee
Fortnite with Cloud Gaming
Fortnite is now available to play on cloud gaming servers. This assures NO
compatibility issues while playing on your Mac as well as top-notch performance.
Step 1. Get Fortnite
Before playing Fortnite make sure you register for free through the official Epic Games website. Once registered you will be able to play with cloud gaming services such as Boosteriod and Geforce.
Step 2. Register and Add Fortnite To Boosteroid Cloud Gaming Library
All you need to do now is register for Boosteroid. This allows you to add Fortnite to their Cloud Gaming Library. Once uploaded you can seamlessly play the game from your Mac, TV or Mobile Device.

When Registered you will have additional access to more than 70 top-rated games for free. Pricing varies depending on the subscription plan.
How to use Boosteroid to play Fortnite on Mac
Boosteroid is a cloud-based gaming service that basically allows you to remotely play any game included in its library. When playing a game over Booesteroid, the game is technically running on a very powerful machine and with the gameplay being streamed to your computer. From your Mac, you'd have full control of what happens in the game, but the game itself won't be running on your machine, but rather on one of the Boosteroid gaming rigs. Using such a cloud gaming service is perfect for playing demanding games that your machine cannot run, and/or for playing games on Mac computers that don't have versions for macOS. Here's a brief explanation of how to set up and use Boosteroid to play Fortnite on your Mac.
First, you need to have an Epic Games account to be able to play Fortnite, so go here to create one.

Next, go to the Boosteroid site and create a new account there.

After that, enter your Boosteroid account, click the search icon from the top, and search for Fortnite.

Click on Fortnite when it shows up and select Play on the game's page.

Click on OK, Let's Go when you get told that you will need to sign in to your Epic Games account.
Next, enter your Epic Games account credentials and sign in. After that, the game should start, and you can begin playing.
How to use GeForce Now to play Fortnite on Mac
Note: Although the system requirements for using GeForce Now to play games are significantly lower compared to those of Fortnite, your Mac still needs to meet them, so make sure to check whether it does before you attempt to use the service. According to the official Nvidia website, any Mac released in 2009 or later should be able to run GeForce Now with up to 1080p and 60 FPS.
Go to Nvidia GeForce Now site, click on Play Now, and choose the subscription plan you prefer (Free or Priority).
If you have an Nvidia account, log in to it. If you don't have an account, create one now.

If you are creating a new account, once it is created, you will need to verify your email, and then go back to the GeForce Now site and select Play Now once more. After that, you will need to log in with your newly created account.

Once in your account, scroll down a bit and find and select the Download Apps button (under Quick Links).

Now download the Mac version of the GeForce Now client, open the downloaded file, and install the client by dragging the GeForce Now icon to the Applications folder icon.
Once the client is installed, open the Applications folder and start the client app.
Then log in with your GeForce Now account, and use the client's search bar to search for Fortnite.
Click on the Fortnite tile, then click Play, and select Continue when you are asked to sign in to your Epic Games account.


You will be asked whether you'd like to connect your Epic Games account to GeForce Now in order to get faster launch time. If you want to connect your Epic Games account, click Continue and log in to your Epic Games account. You can also select Not Now, as connecting your Epic Games account isn't actually mandatory.

Next, wait for GeForce Now to analyse your network. If it tells you that your connection may not be fast enough, you can still click Continue and try to play, but it's possible that you may experience lag and performance issues.


After that, wait at the queue and once it's your turn, the game will launch. All that's left to do is to choose how to sign in to your Epic account – you can sign in with Epic Games, Google, Facebook, Step, Apple, and more. Choose the option you prefer, and after you sing in, you can start playing the game.

Play Fortnite using Boot Camp
Intel Mac users can also install Windows on their Macs using the built-in Boot Camp Assistant tool (not available on M1 Macs).
The advantages of picking this method are mainly that it is free and that it will let you all of your Mac's hardware resources such as RAM and CPU cores when gaming in Windows. The latter is the most notable difference between the Parallels method and this one, because, as was said earlier, when using a Parallels VM, Windows and macOS need to share your Mac's resources, thus leaving less RAM and CPU for Windows. If you want to play Fortnite and your Mac only meets the minimum system requirements for the game (or barely exceeds them), it would be better to try the Boot Camp method, as the Parallels one might not let you play the game.
On the other hand, a big disadvantage of using the Boot Camp Assistant method (especially for gaming) is the amount of storage space that this would require. You will need at least 150 GB of free storage space just to install Windows (100 GB for the Windows partition and 50 GB of free space that must be left on the macOS partition), and additional space to accommodate the games that you want to play. Most modern games take upwards of 50 GB space, and some get closer to 100 GB. In other words, if your Mac doesn't have a whole lot of space, this method may not be ideal.
Another downside of the Boot Camp method is that it is the most time-consuming one of all the methods shown on this page. In comparison, Parallels lets you get Windows on your Mac much quicker.
The final downside of this method is that it's not possible to use it on M1 Macs, so if your Mac is with an M1 chip rather than an Intel processor, you will need to use one of the other methods as the Boot Camp Assistant app won't be available for you.
Here's the entire installation process:
Tutorial Overview
Downloading the Windows 10 ISO file
Preparing for the Installation
Starting the installation of Windows 10
Customizing Windows 10 and installing necessary updates
You must first download a 64-bit Windows ISO file from this page, after choosing an edition and a language.


Next, from Applications > Utilities on your Mac, start the Boot Camp Assistant app and click Continue.

Now wait for the file to download, then click Choose in the Boot Camp Assistant, find and select the file, and click Open.

After that, give enough space to the Windows 10 partition so that it can accommodate both the Windows OS and Fortnite – you should allocate at least 150 GB of space to Windows. However, be sure to leave at least 50 GB for the macOS partition so that you don't get any performance problems when using it.

When everything is ready, click Install, wait for the initial loading process to finish, provide your password when prompts, and click OK.
When your Mac restarts, pick a language and location and select Next.
If you have a product key, enter it on the next screen and if you don't, use the Skip (or I don't have a product key) button, to move to the next screen.


If you don't have a key, you will next be asked to choose a preferred Windows edition. We recommend picking the Home one, as the Pro edition isn't required for gaming.

All that's left to do is to Agree to the Terms and Conditions and then click Next to launch the installation.
After Windows installs and your Mac restarts again, go through the customization of the Windows 10 settings, create a Windows 10 profile, and activate Cortana if you want to.
Windows should now load, but there are a couple of things left to do – first, follow the prompts in the Boot Camp Assistant window that should be open on your screen and allow the needed Apple drivers for Windows to be installed by providing your admin permission whenever it is required. After that, your Mac must restart again.
Lastly, perform the following two update installations, restarting the computer after each:

In the Windows Start Menu, search for Apple Update, open it, and install any updates shown there.
Open the Start Menu again, click on Settings, go to Update & Security > Windows Update, and install any updates shown to be pending.
After all of those steps are complete, your Mac should be ready to be used with Windows and you can move on to downloading and playing Fortnite from the Windows partition.
Martina Nikolova
Martina likes to get into nitty-gritty of tomorrow's tech, from product design across to security based solutions. A long time mac user and developer, she has the expertise and strives to give new insight