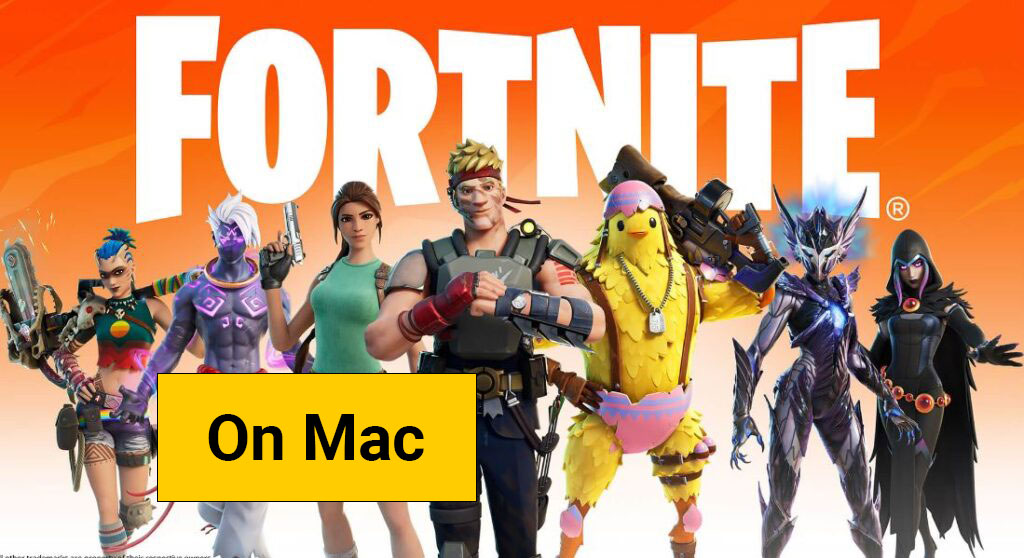 Fortnite (Mac)
Martina Nikolova, 4 months ago
0
20 min

read
Methods
Specifics
Who is it for?
Cloud Gaming
(click a link to go to the respective guide)
1. Play immediately. 2. Good performance, but only with good internet. 3. Multiple plans and platforms to choose from. 4. Can be run on browsers and all android devices.
For those who want smooth performance with the ability to casually play all games with the highest visual quality in a matter of minutes. Has the option to play on multiple devices (not simultaneously).
BootCamp
1. It's free. 2. Unstable performance (drops and hitches). 3. Compatible only with Intel Macs. 4. Installs a Windows 10 layer. 5. Lots of setup needed.
For those who don't have a good internet connection or don't like cloud gaming and don't mind sacrificing visual fidelity and performance to get a native experience.

Parallels Virtual Machine
1. Easy setup. 2. Moderately good performance with high compatibility. 3. Runs on Windows 11. 4. Requires a yearly fee, but has 14-day free trial to test it out.
For those willing to let their mac run hot in order to get adequate performance in a native experience. Overall better performance, compatibility and results than Bootcamp, but for a fee (if you don't use the free trial or it has run its course).
Fortnite on Mac
Fortnite is a popular free-to-play multiplayer action game that can be played on Mac in several ways. Cloud gaming services like Boosteroid and GeForce Now can help you play Fortnite on Mac, and you can also play the game by installing Windows on your computer.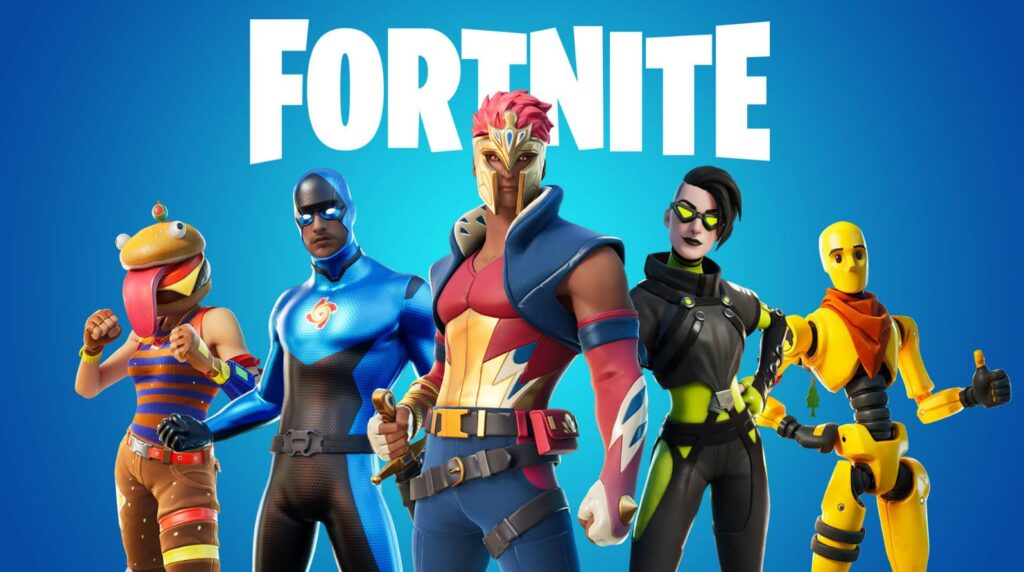 Despite having come out over five years ago, this game is still hugely popular, with millions of active players, thousands of games being played each day, and a huge variety of content and game modes. For the uninitiated, Fortnite is a third-person action game primarily known for its battle royale mode, where one hundred players fight against one another, in a free-for-all. The battle royale mode is played on a huge map that gradually shrinks as the game progresses, thus forcing the players to engage in skirmishes, until there's only one player left, who is den declared the winner of the match.
Obviously, battle royale isn't anything new and there are a wide variety of games that have it as their main gameplay mode. However, it is exactly due to Fortnite that this mode has become so popular in the past couple of years. Besides, battle royale is only one of the many modes available in Fortnite. The game has a huge library of other maps and modes, many of which are created by the Fortnite community, so there's a lot of fun to be had and everyone can find something that interests them.
Unfortunately, if you are a Mac user who wants to play this game, you may have already found that Fortnite no longer has a macOS version. This is because, back in 2020, a legal dispute between Apple and Epic Games lead to the discontinuation of the Mac version of Fortnite. Ever since the game has been unplayable natively on Mac. However, there are actually a number of workarounds that can let you play Fortnite on Mac, and we'll show and explain them to you in the guide down below, so go straight there if you are eager to start playing. On the other hand, if you want to learn a bit more about this game and find out if it's worth playing it in 2022, here are our thoughts.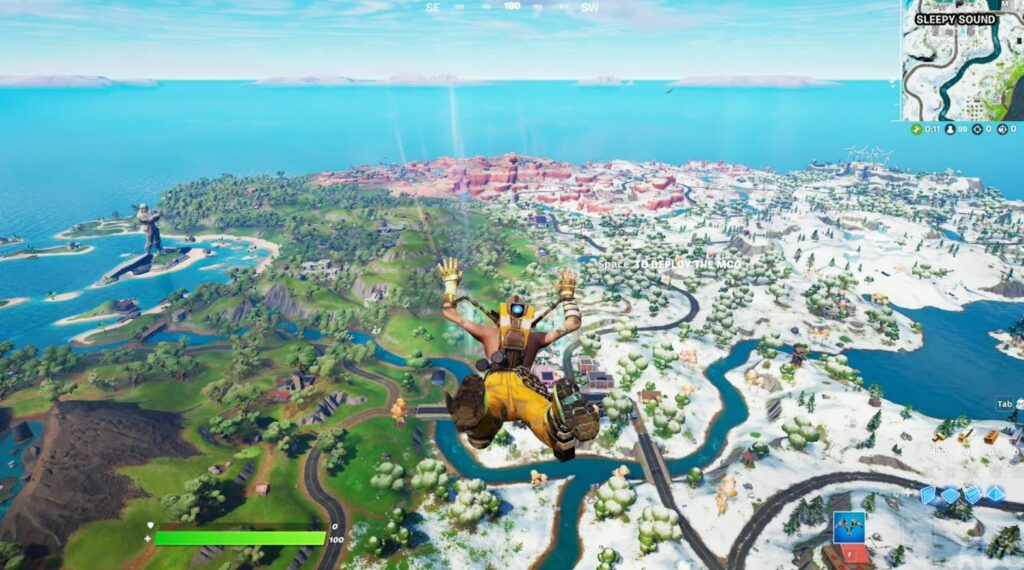 Easy to get started
If you've never before played Fortnite, then you should know that it is very easy to get into, because the core of its gameplay is as simplistic as possible. If you've ever played any type of shooter game before, then you won't have any problem with jumping into a battle royale match and having some fun, even if you don't know anything about the building mechanics present in Fortnite. Speaking of building, this is a major gameplay component in a lot of Fortnite modes, however, if you aren't particularly fond of it or simply don't want to spend time learning how to implement it, there are plenty of modes that do away with any sort of building. For example, one of my favorite modes is the "No Build" battle royale mode, where you can just go around shooting people and have some casual fun.
On the other hand, if you want to learn about the more intricate aspects of playing Fortnite and actually get good at the game, there's a ton of online content and video guides that can help you with every aspect of Fortnite and allow you to drastically improve at the game.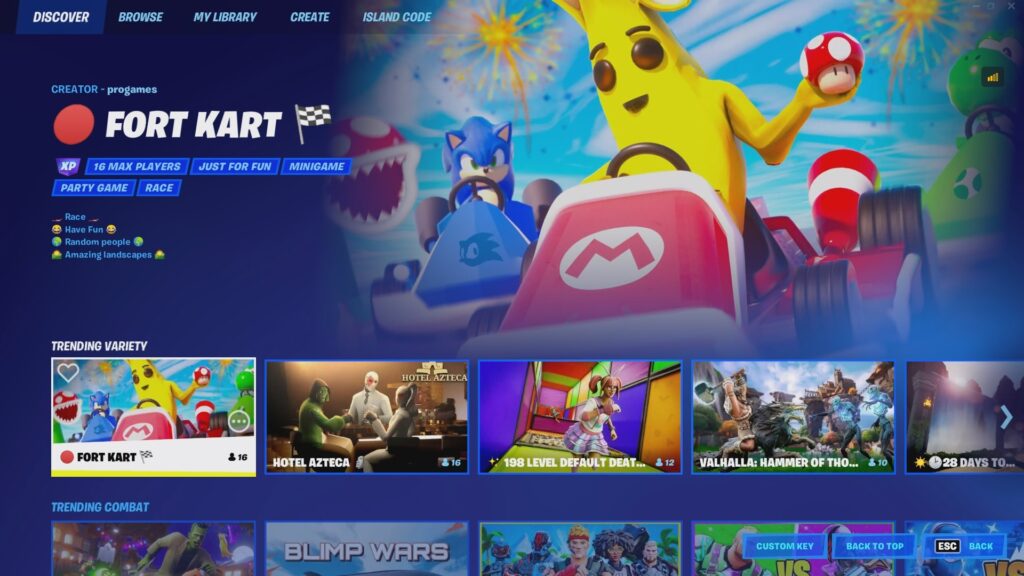 Fun for everyone
As was mentioned at the start, Fortnite isn't only its battle royale. Instead, it is a game that encapsulates a huge variety of modes and mini-games limited only by the imagination and creativeness of its community. If you've become bored with the battle royale, why not try the Red vs Blue Rumble or the Zombieland modes, or any of the hundreds of other modes available in the game's library? Better yet, if you have the time and know-how, why not create a new mode yourself? The possibilities are truly endless, which is probably the strongest point of Fortnite – the freedom that it gives to its community to come up with new and creative ways to have fun with the tools provided by the game's developers.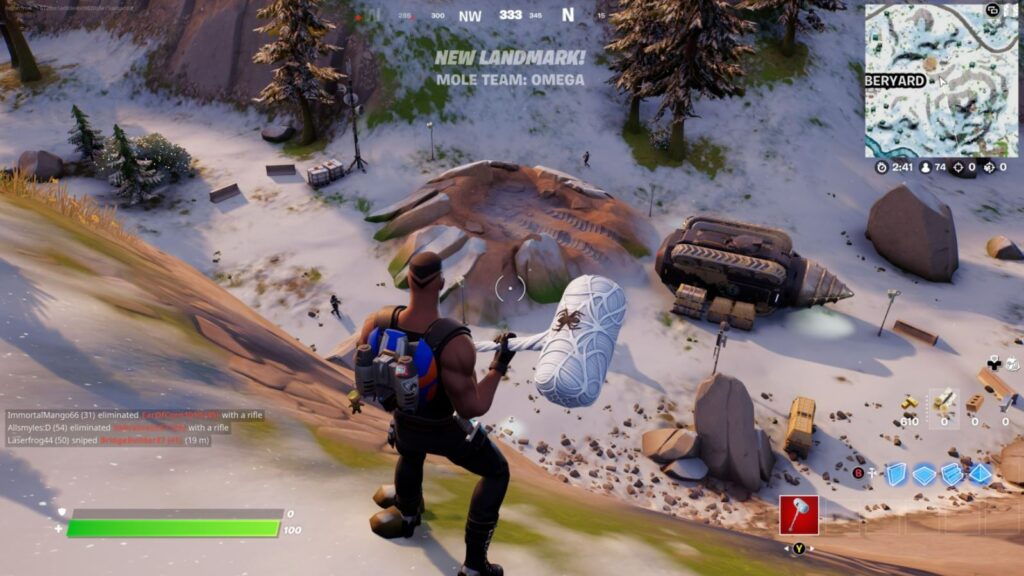 Still one of the best battle royales out there?
Let's face it, even though the battle royale mode, as a whole, has slowly started to fall out of fashion, it's still highly popular, and it's still the most played mode in Fortnite. Again, as we said, other games may have more engaging, challenging, competitive, or innovative battle royales, but, in my opinion, Fortnite offers a highly-balanced battle royale experience that's welcoming to newer players, yet offers plenty of opportunity for high-level plays.
A great aspect of the battle royale in Fortnite is its large, open maps, with a lot of terrain variety, and a huge field of view due to the third-person camera, that allows the player to carefully plan their routes and find creative ways to outmaneuver their opponents. This, in turn, allows you to stand a good chance at winning a game, even if you aren't the best shot, or don't have the fastest reflexes, so long as you employ tactical and strategical thinking and use the terrain of each map to your advantage. Of course, to an extent, this can be said about other battle royales as well, but I've found that Fortnite's battle royale is where being creative with your approach, strategy, and tactics feel the most rewarding.
Case in point, I am not particularly good at Fortnite, yet I've been able to score some super satisfying battle royale victories by simply adapting my strategy to the map's terrain, and outmaneuvering my enemies so that I'm always facing them from an advantageous position, which is something that's more difficult to do in other battle royale games.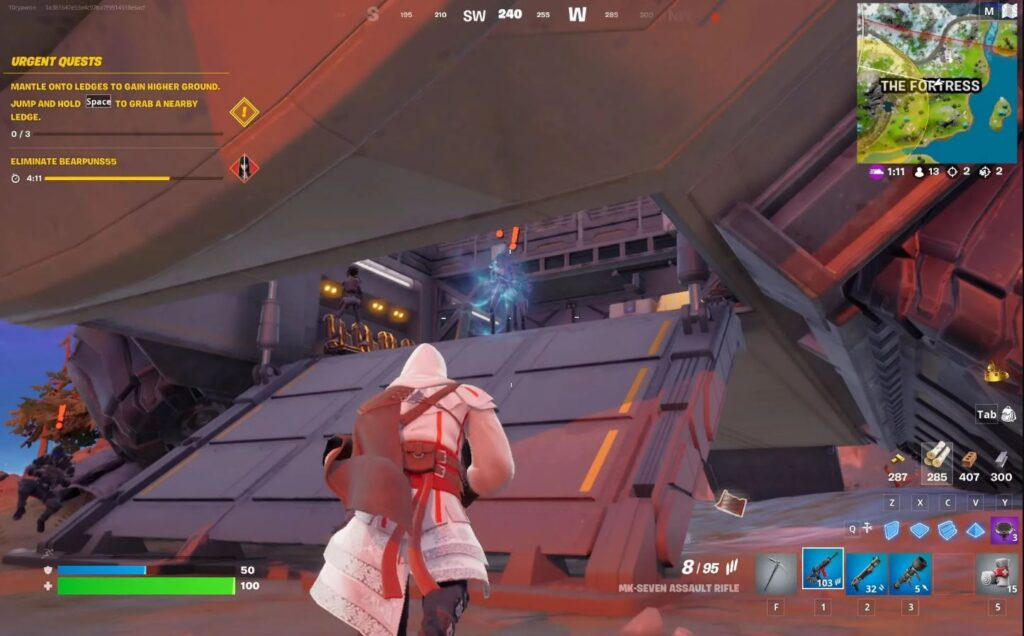 Conclusion
Fortnite has seen a lot of criticisms over the years, many of which are surely deserved, but, at its core, this is still a solid game, or rather a solid platform for all kinds of different action games that everybody, both casual and hardcore players, can have tons of fun with. So, if you've never tried Fortnite before or haven't played it in a while and wish to get back into it, be sure to check out the methods for playing Fortnite on Mac we've included below!
Can you play Fortnite on Mac?
Yes, you can play Fortnite on Mac, but to do that, you must use cloud gaming or install Windows on your Mac to download Fortnite's Windows version. Two cloud gaming platforms that can allow you to play Fortnite on Mac are Boosteroid and GeForce Now.
Although the Mac version of Fortnite is no longer supported, Mac users still have plenty of options to play this game on their machines. Below, we will tell you about these options and provide you with a detailed explanation for each of them, so be sure to check out the following lines if you wish to play Fortnite on your Mac.
How to download Fortnite on Mac?
To download Fortnite on Mac, you must install Windows on the computer or emulate it using a virtual machine. You can use the Boot Camp Assistant app or the Parallels virtualization tool to respectively install or emulate Windows and download Fortnite on your Mac.
Note that, in recent testing, we've found that trying to run Fortnite in a Parallels virtual machine on an M1 Mac won't let us start the game, and since the Boot Camp Assistant app is only available for Intel Macs, this means that, at the moment, it's not possible to download Fortnite on an M1 Mac. That said, you can still use cloud gaming to play the game on Apple Silicon Macs.
As for Intel Macs, you can use both the Boot Camp method and the Parallels method to download Fortnite.
How to play Fortnite on Mac in 2022
Due to a lawsuit between Apple and Epic Games, as of August 2020, Fortnite has stopped being officially available for Mac systems. This means that Mac users who want to play Fortnite would need to resort to alternative methods – you can find a number of such methods on this page, including cloud gaming (Boosteroid and GeForce Now), Parallels, and Boot Camp.
How to play Fortnite on Mac M1?
As of August 2020, Fortnite stopped being supported for macOS, meaning that Mac M1 users can no longer play the game natively on their Macs. This means that workaround methods must be implemented if you want to be able to run the game on your Mac M1 computer. One such viable method that can allow you to play Fortnite on a Mac M1 is to use a cloud gaming service. Currently, Fortnite is available on Boosteroid and GeForce Now – two cloud gaming services that could let you play Fortnite despite it not having a macOS version. Below, we've provided instructions on how to set up and use Boosteroid and GeForce Now.
Fortnite is now available to play on cloud gaming servers. This assures NO
compatibility issues while playing on your Mac M1 as well as top-notch performance.
How to get Fortnite on Mac?
Before playing Fortnite make sure you register for free through the official Epic Games website. Once registered you will be able to play with cloud gaming services such as Boosteriod and Geforce.
Register and Add Fortnite To Boosteroid Cloud Gaming Library
All you need to do now is register for Boosteroid. This allows you to add Fortnite to their Cloud Gaming Library. Once uploaded you can seamlessly play the game from your Mac, TV, or Mobile Device.

When Registered you will have additional access to more than 100 top-rated games for free. Pricing varies depending on the subscription plan.
Play Fortnite on Mac with Boosteroid
Boosteroid is a cloud-based gaming service that basically allows you to remotely play any game included in its library. When playing a game over Booesteroid, the game is technically running on a very powerful machine and with the gameplay being streamed to your computer. From your Mac, you'd have full control of what happens in the game, but the game itself won't be running on your machine, but rather on one of the Boosteroid gaming rigs. Using such a cloud gaming service is perfect for playing demanding games that your machine cannot run, and/or for playing games on Mac computers that don't have versions for macOS. Here's a brief explanation of how to set up and use Boosteroid to play Fortnite on your Mac.
First, you need to have an Epic Games account to be able to play Fortnite, so go here to create one.

Next, go to the Boosteroid site and create a new account there.

After that, enter your Boosteroid account, click the search icon from the top, and search for Fortnite.

Click on Fortnite when it shows up and select Play on the game's page.

Click on OK, Let's Go when you get told that you will need to sign in to your Epic Games account.
Next, enter your Epic Games account credentials and sign in. After that, the game should start, and you can begin playing.
Play Fortnite on Mac with GeForce Now
Note: Although the system requirements for using GeForce Now to play games are significantly lower compared to those of Fortnite, your Mac still needs to meet them, so make sure to check whether it does before you attempt to use the service. According to the official Nvidia website, any Mac released in 2009 or later should be able to run GeForce Now with up to 1080p and 60 FPS.
Go to Nvidia GeForce Now site, click on Play Now, and choose the subscription plan you prefer (Free or Priority).
If you have an Nvidia account, log in to it. If you don't have an account, create one now.

If you are creating a new account, once it is created, you will need to verify your email, and then go back to the GeForce Now site and select Play Now once more. After that, you will need to log in with your newly created account.

Once in your account, scroll down a bit and find and select the Download Apps button (under Quick Links).

Now download the Mac version of the GeForce Now client, open the downloaded file, and install the client by dragging the GeForce Now icon to the Applications folder icon.
Once the client is installed, open the Applications folder and start the client app.
Then log in with your GeForce Now account, and use the client's search bar to search for Fortnite.
Click on the Fortnite tile, then click Play, and select Continue when you are asked to sign in to your Epic Games account.


You will be asked whether you'd like to connect your Epic Games account to GeForce Now in order to get a faster launch time. If you want to connect your Epic Games account, click Continue and log in to your Epic Games account. You can also select Not Now, as connecting your Epic Games account isn't actually mandatory.

Next, wait for GeForce Now to analyze your network. If it tells you that your connection may not be fast enough, you can still click Continue and try to play, but it's possible that you may experience lag and performance issues.


After that, wait in the queue and once it's your turn, the game will launch. All that's left to do is to choose how to sign in to your Epic account – you can sign in with Epic Games, Google, Facebook, Step, Apple, and more. Choose the option you prefer, and after you sing in, you can start playing the game.

In addition to the Cloud gaming options described already, owners of Macs with Intel chips can also use Parallels and/or Bootcamp Assistant to emulate Windows and play Fortnite on Mac. Note that Mac M1's cannot use these methods.
Play Fortnite on Mac with Parallels
Parallels is a program that lets you create a virtual Windows 10/11 machine in your Mac's macOS. When you are using the virtual machine (VM), it would be as if your Mac is running on Windows, all the while your macOS would still be running in the background. This is a quick and easy way to get Windows on your Mac and use it to download and play Windows games, including the Windows version of Fortnite.
It must be noted that, as is often the case, Parallels works better on more powerful Macs. Since, when the VM is being used, your Mac would be running both macOS and Windows at the same time, the computer's hardware resources such as RAM and CPU cores would need to be shared by the two operating systems, and the VM wouldn't be able to use all of Mac's resources, which, in turn, would affect gaming performance.
If you are interested in trying Parallels, we will show you below how to install it and create a Windows VM on your Mac, so that you can then use the virtual machine for playing Fortnite. Parallels provide its potential new customers with a 14-day free trial that we recommend using to test the service and its performance on your Mac.
To install Parallels and create a Parallels virtual machine, you must first go to the progam's site and download it from there. Again, we recommend opting for the 14-day trial version.
Once you download the Parallels installation .dmg file, double-click it and then double-click on Install Parallels Desktop.

If your Mac asks you for confirmation, click Open, wait for Parallels to download its needed data, and then enter your admin password if prompted to.
If you are using the trial version, select Continue Trial when asked if you want to upgrade to the paid version, and then accept the terms of use/license agreement.
Next, click OK on each of the permission prompts that Parallels shows you.
Follow whatever prompts remain until you get to a screen with the Install Windows or another OS from a DVD or image file option, and once you do, select that option and click Continue.

For Intel Mac users: When Parallels shows you a screen with the option to automatically install Windows 10, select Skip.

Now, without closing Parallels, go here, click Register, use your Microsoft account to sign in, select Register one more time, and then click on Flight Now.


If you don't have a Microsoft account, create one from here.

For Intel Mac users, instead of registering on the Windows Insider Program page, go to this Microsoft page, download the 64-bit Windows 10 ISO file, and skip Step 8.

Next, go to this page and download the ARM 64 file shown on it. If you don't see a download link, it means you aren't logged in with your Microsoft account, so click the Sign in button in the top-right and enter your details.
After the ARM file (or ISO file for Intel Mac users) is downloaded, double-click it, and Parallels should detect it and give you two options for the virtual machine installation (Productivity and Gaming).
Pick the Gaming option, select Continue, check the Customization option, and click on Create.
When shown the Configuration/Customization screen, go to the Hardware section, click CPU & Memory from the side, and unlock the settings on this page if they are currently locked.
Select the Manual option and then change the CPU and Memory values to whatever is the maximum allowed value.

Close the Configuration section, click Create, and let the installation commence. When prompted for permission, click OK and wait for the installation to complete.
Once the VM is created, you must create a Parallels account, log in with it, and the Windows 11 (10 for Intel Macs) virtual machine will start on your screen.
In the VM, select the Start Menu, go to Settings/Updates & Security/Windows Update and if there you see any pending updates, install them after that restart Windows from the Start Menu.


It's possible that the VM starts the installation of the Windows updates automatically the first time it is started.

When Windows restarts, Parallels automatically starts installing some tools for the VM – let it finish this process, restart Windows again, and the virtual machine should be ready for gaming.
Play Fortnite on Mac with Boot Camp
Intel Mac users can also install Windows on their Macs using the built-in Boot Camp Assistant tool (not available on M1 Macs).
The advantages of picking this method are mainly that it is free and that it will let you all of your Mac's hardware resources such as RAM and CPU cores when gaming in Windows. The latter is the most notable difference between the Parallels method and this one, because, as was said earlier, when using a Parallels VM, Windows and macOS need to share your Mac's resources, thus leaving less RAM and CPU for Windows. If you want to play Fortnite and your Mac only meets the minimum system requirements for the game (or barely exceeds them), it would be better to try the Boot Camp method, as the Parallels one might not let you play the game.
On the other hand, a big disadvantage of using the Boot Camp Assistant method (especially for gaming) is the amount of storage space that this would require. You will need at least 150 GB of free storage space just to install Windows (100 GB for the Windows partition and 50 GB of free space that must be left on the macOS partition), and additional space to accommodate the games that you want to play. Most modern games take upwards of 50 GB of space, and some get closer to 100 GB. In other words, if your Mac doesn't have a whole lot of space, this method may not be ideal.
Another downside of the Boot Camp method is that it is the most time-consuming one of all the methods shown on this page. In comparison, Parallels lets you get Windows on your Mac much quicker.
The final downside of this method is that it's not possible to use it on M1 Macs, so if your Mac is with an M1 chip rather than an Intel processor, you will need to use one of the other methods as the Boot Camp Assistant app won't be available for you.
Here's the entire installation process:
You must first download a 64-bit Windows ISO file from this page, after choosing an edition and a language.


Next, from Applications > Utilities on your Mac, start the Boot Camp Assistant app and click Continue.

Now wait for the file to download, then click Choose in the Boot Camp Assistant, find and select the file, and click Open.

After that, give enough space to the Windows 10 partition so that it can accommodate both the Windows OS and Fortnite – you should allocate at least 150 GB of space to Windows. However, be sure to leave at least 50 GB for the macOS partition so that you don't get any performance problems when using it.

When everything is ready, click Install, wait for the initial loading process to finish, provide your password when prompted, and click OK.
When your Mac restarts, pick a language and location and select Next.
If you have a product key, enter it on the next screen and if you don't, use the Skip (or I don't have a product key) button, to move to the next screen.


If you don't have a key, you will next be asked to choose a preferred Windows edition. We recommend picking the Home one, as the Pro edition isn't required for gaming.

All that's left to do is to Agree to the Terms and Conditions and then click Next to launch the installation.
After Windows installs and your Mac restarts again, go through the customization of the Windows 10 settings, create a Windows 10 profile, and activate Cortana if you want to.
Windows should now load, but there are a couple of things left to do – first, follow the prompts in the Boot Camp Assistant window that should be open on your screen and allow the needed Apple drivers for Windows to be installed by providing your admin permission whenever it is required. After that, your Mac must restart again.
Lastly, perform the following two update installations, restarting the computer after each:

In the Windows Start Menu, search for Apple Update, open it and install any updates shown there.
Open the Start Menu again, click on Settings, go to Update & Security > Windows Update, and install any updates shown to be pending.
After all of those steps are complete, your Mac should be ready to be used with Windows and you can move on to downloading and playing Fortnite from the Windows partition.
Can I play Fortnite on Mac?
You can play Fortnite on Mac using the Boosteroid and GeForce Now cloud gaming services. You can also play Fortnite on Intel Macs by using the Parallels or Boot Camp Assistant app to install Windows on the computer and then download the game.
Does Fortnite work on Mac?
Fortnite doesn't work natively on Mac since the game lacks a macOS version. However, you can still run Fortnite on Mac by streaming it through one of the cloud gaming services in which the game is available (Boosteroid, GeForce Now, Xcloud). 
Can you download Fortnite on Mac?
You can download Fortnite on Mac only if you've already installed Windows on the computer. To install Windows on your Mac and then download Fortnite, you must use the Parallels or Boot Camp Assistant app, which is only available for Intel-based Macs.
Martina Nikolova
Martina likes to get into nitty-gritty of tomorrow's tech, from product design across to security based solutions. A long time mac user and developer, she has the expertise and strives to give new insight