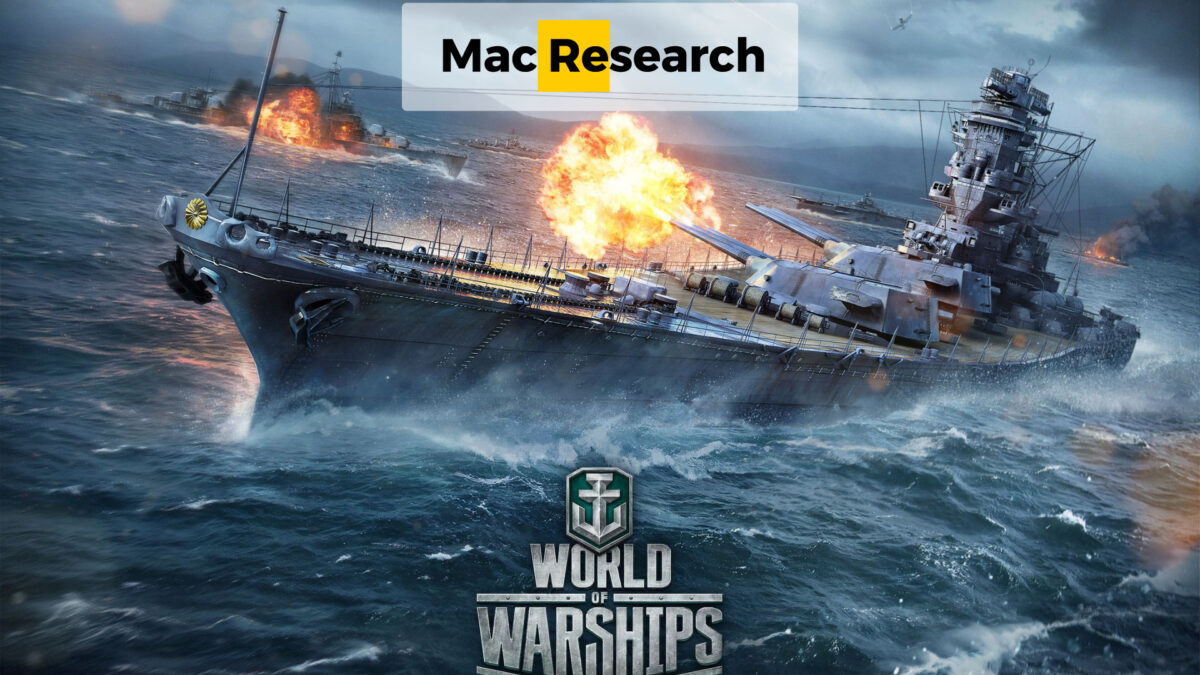 About World of Warships on Mac
In 2015, Wargaming released World of Warships, a free-to-play naval battle simulation video game that dives players into semi-historical naval machine battles. The game is a polished combination of ponderous war vessels and massive weapons.
The ships of World of Warships engage in combat across all the oceans, from South Pacific archipelagos all the way to the Alaskan glacier waters. Slow and vulnerable, the battleships lack the mobility of land and air vehicles, thus, they lay an even greater emphasis on teamwork and strategic positioning.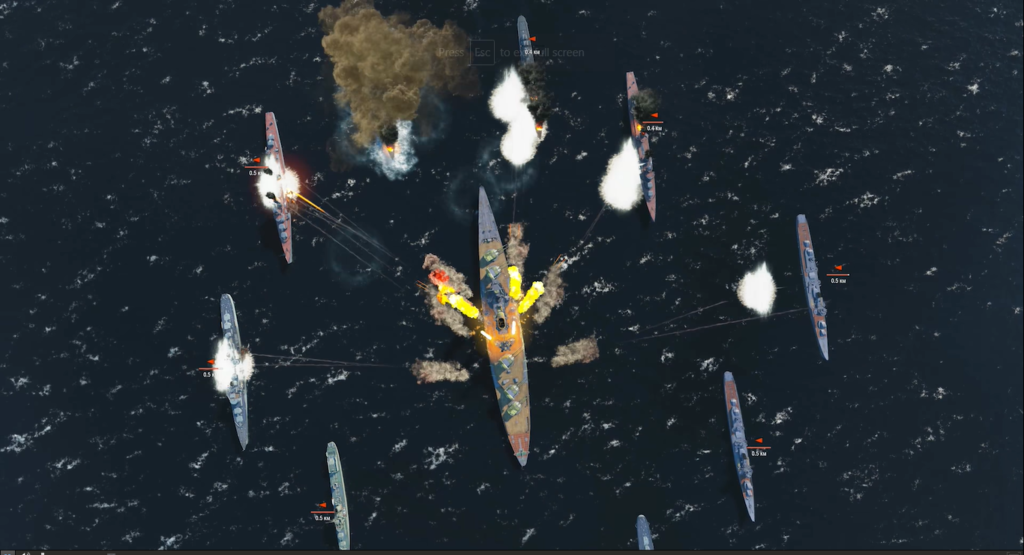 Game-Play
As you join World of Warships, a wide range of tools and weapons are available to play with. There are four main ship types (destroyer, cruiser, carrier, and battleship) with each of them having its own sailing style and abilities. Some are faster, more powerful, or equipped with smoke screens and devastating torpedo spreads, others are all three.
Increasing your Tier by winning matches and performing well in combat gives you points. As you progress through the game, you'll be able to unlock use more powerful and advanced vessels. Free Warships at the lowest stages of the game provide a tactical challenge if you want to earn more points. Repairing ships and reloading guns also necessitate the usage of in-game currency.
The captain has a bird's-eye view of the ships as if he were perched twenty feet above the central control tower. Wargaming continues to excel at creating user-friendly keyboard controls for complex battle machines. When the captain is preoccupied with other matters, the rudder and throttle controls are designed to be set and ignored.
To really enjoy playing World of Warships, you must have a long-term strategy in place. Bringing weapons out to face an attacker takes time, especially in bigger boats. Captains have more time to prepare for battle when they anticipate their enemy's attacks and make the necessary preparations. Sneaking up behind a ship and landing a series of devastating blows while the target's cannons turn to counter the attacker is a particularly successful tactic.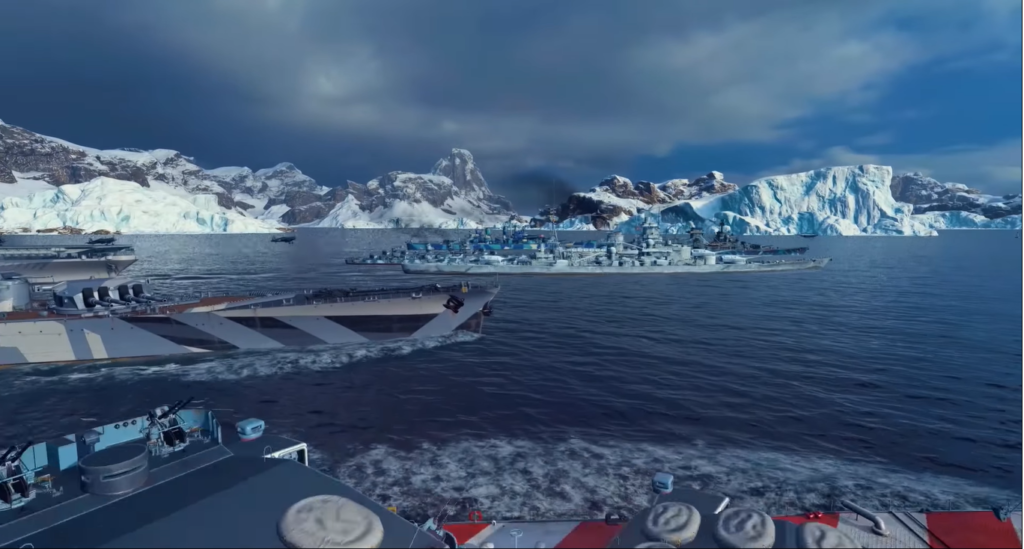 Some players find the art of angling in Warships to be a pleasure that keeps their brain occupied with precise mathematical and geographical calculations that ensure they don't miss a target. With a ship's weapons mounted in the body, it gives you the thrill to think about the ideal way to face an enemy and unload on it.
Graphics
It's hard to believe how good these warships look. The game comes packed with visual choices that should tone down enough for less powerful machines to run it. A variety of native resolutions are supported, as well as multiple monitors. Options like "Sea Rendering Quality" or "Sky and Clouds Quality" sound like specialized settings in any other game, but in World of Warships, half of what the game renders is either water or the sky, so they play a great role in the overall video-gaming experience. Burning steel is illuminated by good lighting and water effects, and the sinking of a battleship is dramatic.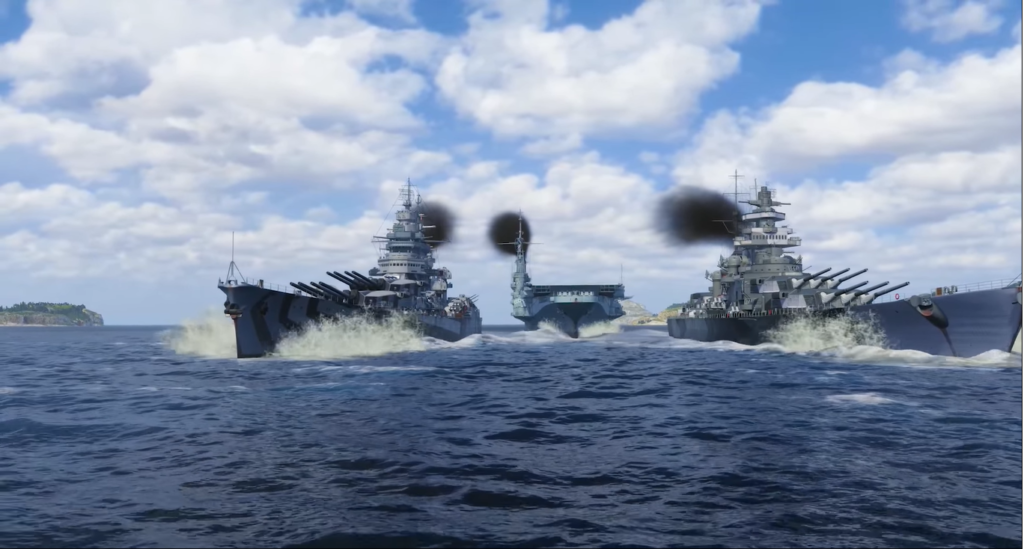 Multiplayer
Battles in World of Warships require players to use their brains and work together as a team in order to be successful. With miles of open space between them, players engage in cross-play long-range warfare. There is a difference of a single millimeter between a direct successful hit and a pricey dud. In a situation when there is so little room for error, every action and movement must be carefully planned.
This being said, positioning, team collaboration, and map knowledge are very important in the game. Each ship has a critical role to play, no matter what type of ship it is. A decent player can hit their target from 4 kilometers away half of the time, and a great player will have set up their position so that they can shoot without fear of retaliation.
However, this emphasis on cooperation may not be so clear to a novice. In the lowest tier of play from the early stages of the game, there is no goal or direction, as players simply move their ships around. All shots are typically lucky shots, and players tend to focus on what's in front of them and don't pay much attention when they've isolated themselves from their allies. As you progress in the game, however, your positioning, communication, and synchronization will improve along with your abilities for precise shots.
Can you play World of Warships on Mac?
World of Warships is not a classical pay-to-win game. Instead, this is a game where you play to progress and slowly dive into a glorious pre-World War 2 admiralty fantasy. Players who want to experience the epic naval battles of World of Warships players on Mac OS can find additional information about the way they can do this in the next paragraphs.
How to play World of Warships on Mac
To play World of Warships on Mac, utilizing a cloud-gaming service such as Boosteroid or GeForce Now is the best and quickest option. Alternatively, you can install Windows and, through it, play World of Warships on Mac, but this takes more time and effort.
Although according to Wikipedia and several other sources, World of Warships comes with a macOS version, while researching for this article, we've been unable to find a workable way of installing World of Warships in macOS and playing it that way. Apparently, the game is only available for Windows and so, in order to play it on a Mac, you'd need to resort to workaround options.
Boosteroid and GeForce Now are two such options – they are cloud-gaming platforms that can allow you to play games on your Mac that are otherwise not supported for macOS and/or that have system requirements that aren't met by the computer. Both of those cloud-gaming services are very easy to set up and use – instructions for each of them are available below.
If, however, you are determined to download and install World of Warships on your Mac, there's still a way to do it, but it will require you to first install Windows on your Mac. There are two viable methods of doing that, and they will be explained to you further down this page if you want to learn how to use them.
Note: Before you try the cloud-gaming options shown below, be sure to first register on wargaming.net to be able to play World of Warships.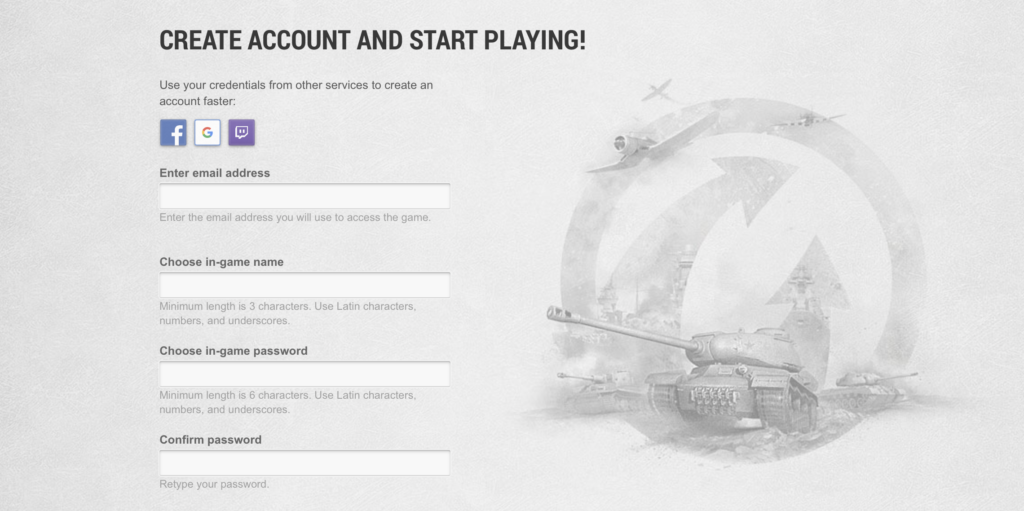 Play World of Warships through Boosteroid
Visit boosteroid.com and create a new account.
Log in with your Boosteroid account and go to the World of Warships page on Boosteroid.


Start the game and when a Subscribe pop-up appears, select the Subscribe button and get a paid subscription for Boosteroid.


Go back to the World of Warships page, start the game, click OK, let's go, and wait for the loading process.
Once the game starts, use your wargaming.net account details to log in and to begin playing.

Note: Though Boosteroid should work from most browsers, you are likely to get the best performance if you use the service with Google Chrome or Opera. If you are seeing any performance issues or service crashes while playing, we recommend trying with one of those browsers.
Play World of Warships through GeForce Now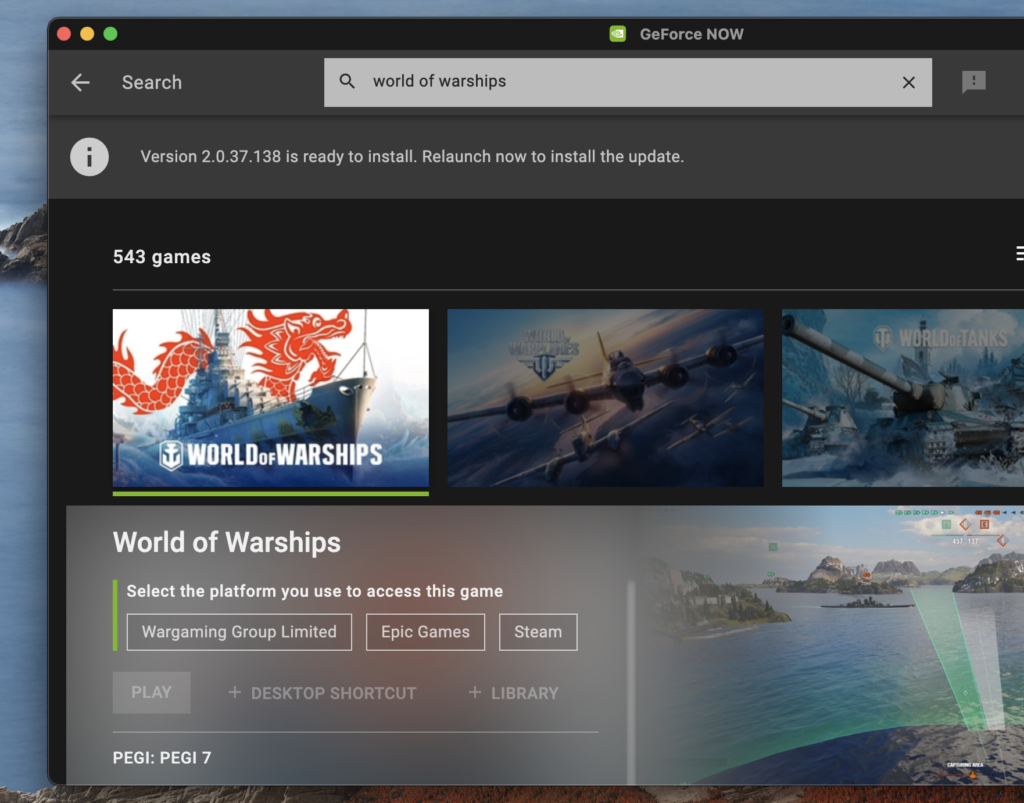 Visit the GeForce Now section of the Nvidia site, click Join Now, and create a new account. While creating an account, choose the subscription option that you like the best and provide your payment details if you've chosen a paid plan.
Download the GeForce Now from the Downloads section on its site and install it on your Mac.
Start the GeForce Now app, log in, search for World of Warships, and click the game's tile.
Select a platform on which you are registered, click Play, click Continue, and wait for World of Warships to load.
Once the game is ready, log in with the account you have on the platform you've chosen – World of Warships will start.
How to download World of Warships on Mac
To download World of Warships on Mac, your Mac must already have Windows installed on it. The two best methods of installing Windows and thus becoming able to download World of Warships on your Mac are through the Parallels and the Boot Camp Assistant programs.
In most cases, it's better to use the Parallels option, as it is the more up-to-date method of getting Windows installed on a Mac. The only cases in which you may be better off using the Boot Camp method is if you are trying to play World of Warships on an older and not very powerful Mac. Note, however, that even with the Boot Camp method, your Mac would still need to meet the minimum requirements for World of Warships.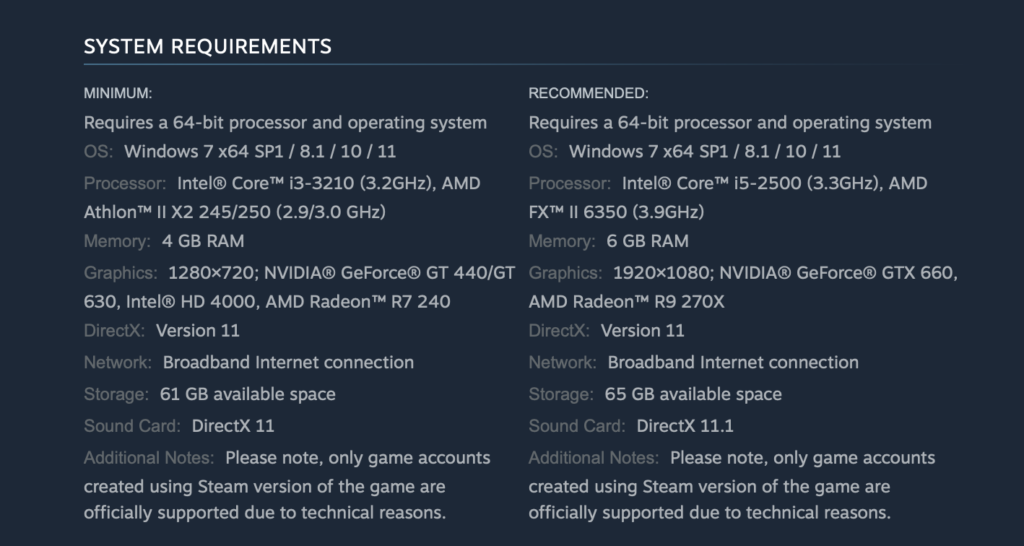 Here is an outline of the two aforementioned methods, followed by links to our detailed guides for each of them:
World Of Warships using Parallels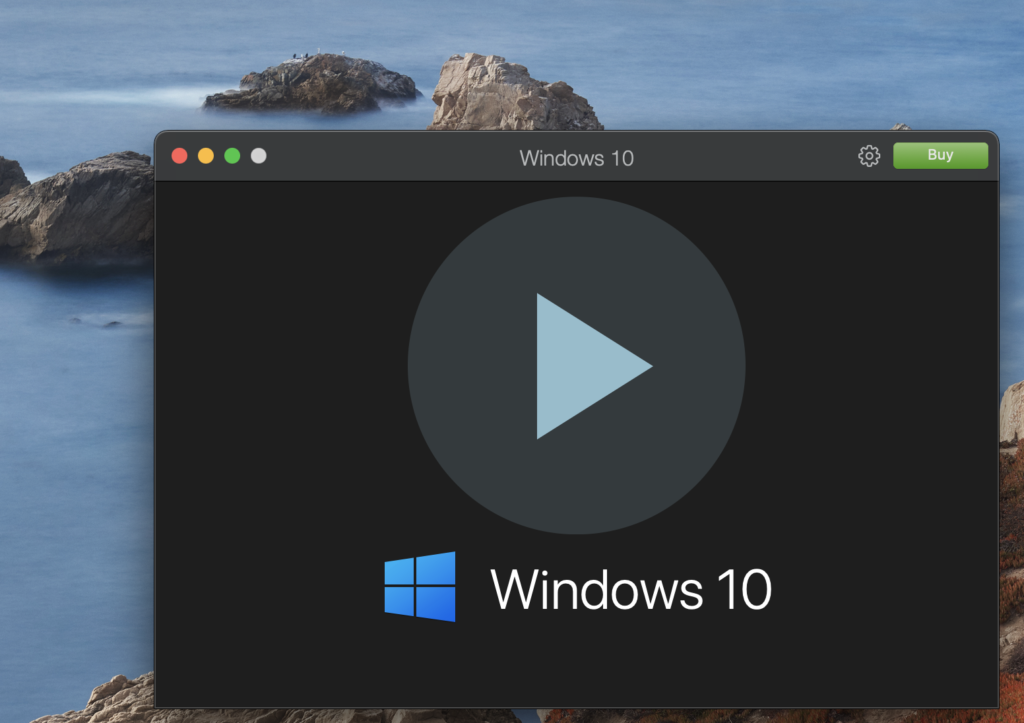 Go to the Parallels website and download the program's installation file.
Install Parallels on your computer by running the .dmg file and following the directions on the screen.
Once Parallels has been installed, open it and select the "Install Windows" option to begin the process of creating a Windows VM.
Create a Parallels profile or sign in to the virtual machine using one of the other available sign-up options.
Once you enter the VM, download the Steam or the Epic Games client and use it to install the game on the virtual machine.
If you need more in-depth steps for Parallels with screenshots , check out our Full Parallels Guide for solutions.
Full instructions for Parallels
World Of Warships using Boot Camp Assistant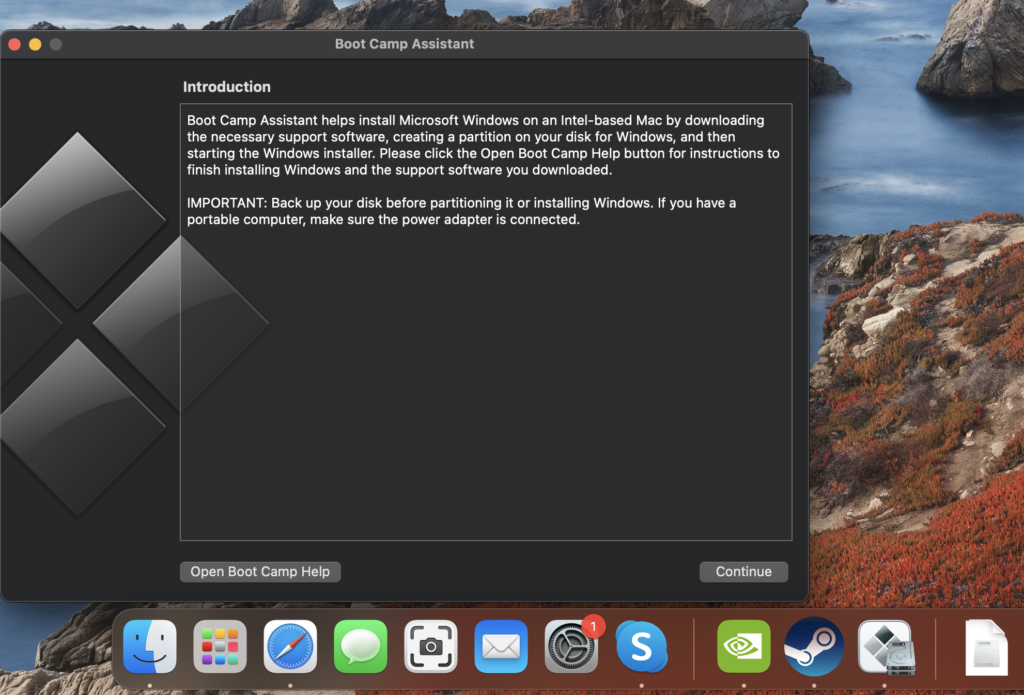 Go to Microsoft and download a Windows 10 ISO file.
Go to Utilities, start Boot Camp Assistant, load the Windows file in the program, give enough space (170+ GB) to the Windows partition, and select Install.
Wait for your Mac to restart and complete the Windows installation prompts to begin the installation process.
Set up your Windows 10 preferences once the OS installs, then download Apple drivers for Windows, and go to the World of Warships site to register there and to download the game.
Full instructions for Boot Camp Assistant
World of Warships on Mac M1
To play World of Warships on Mac M1, using cloud-gaming options such as Boosteroid is the recommended method. You can also use Parallels to create a virtual machine for Windows and, through it, play World of Warships on your Mac, but this takes more time.
The two cloud-gaming variants for playing World of Warships we mentioned earlier in this article work for both Intel and M1 Macs. If you don't want to use cloud gaming and want to actually have the game on your Mac while playing it, the only viable option is to use Parallels (see above). It will allow you to create a virtual machine for Windows on your Mac, in which you'd be able to download, install, and play most Windows games, including World of Warships. The Boot Camp method that's also mentioned on this page cannot be used on M1 Macs because Boot Camp Assistant is only compatible with Intel-based Mac models.
Martina Nikolova
Martina likes to get into nitty-gritty of tomorrow's tech, from product design across to security based solutions. A long time mac user and developer, she has the expertise and strives to give new insight