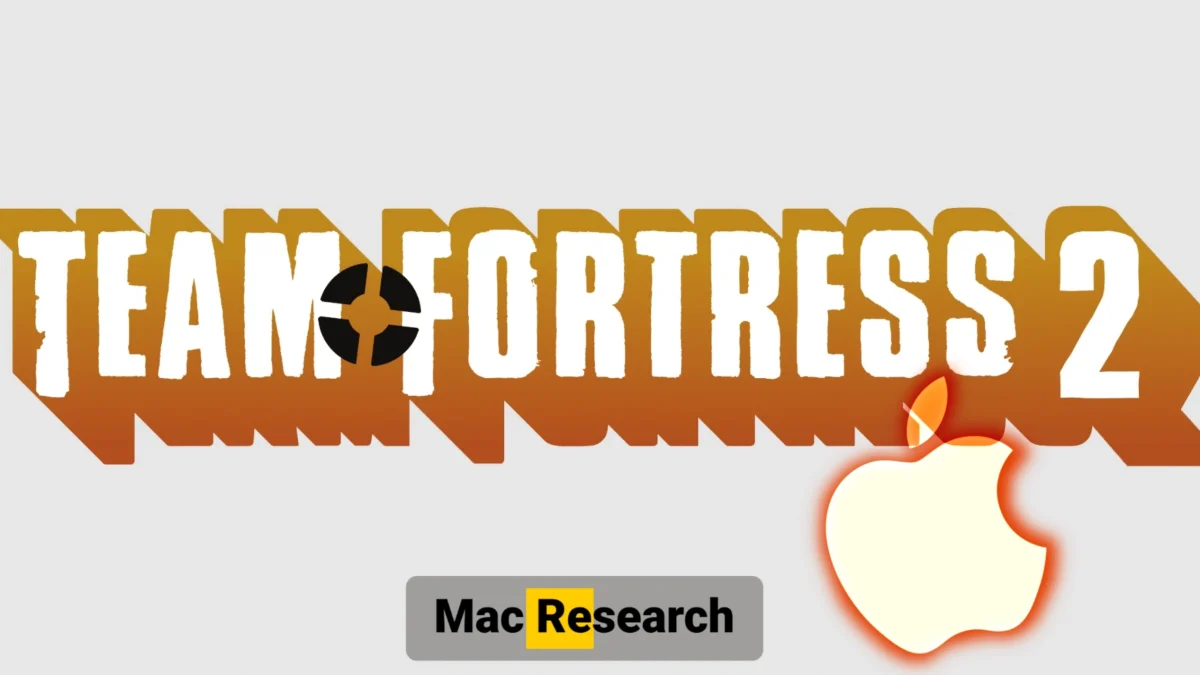 Team Fortress 2 used to have a working Mac version until Apple dropped their support for 32bit apps and so now, although the TF2 Mac port still exists, it's unplayable on modern versions of macOS. However, after some research and some testing, we eventually found four working alternative ways to enjoy Team Fortress 2 on an Apple machine. Those methods are Boosteroid, GeForce Now, Parallels, and Boot Camp. We tested them all, and it's now time to talk about our experience with them.
How to play TF2 on Mac: All working methods
If you want to directly try the methods to play TF2 on a Mac, you can find them right here:
Boosteroid Cloud Gaming (Recommended method)

Features: Constant 1080p/60 FPS; Stable connection; Low bandwidth requirements (15 MBPS); Huge gaming library with all the latest AAA titles.

Pros

Cheapest cloud-gaming option
Compatible with all macs
Hardware specs don't matter
You can play in your browser in about 15 minutes

Cons

Requires a good internet connection
You need to look if the game is supported with your chosen vendor

Extras: Here's our review of Boosteroid with a comparison to GeForce Now; also check out our Boosteroid Games List.

For Mac users seeking a leisure gaming experience, Boosteroid stands out as the platform of choice, particularly for those not engaged in competitive gaming. This service ensures a hassle-free gaming session on your Apple device with an optimal mix of visual quality and performance.

Click "Play with Boosteroid" to visit the Boosteroid site. There, you can either sign up for a new account or log in using your Google credentials.
In the top-right corner, click on "My account". Activate a suitable subscription under "My subscription".
Use the search function to find your game and then simply click on "Play". After some loading, you'll need to log in to your Steam account and after that the game will start in your browser.
GeForce Now

Pros

Access to a vast library of games.
High-quality graphics and performance.
No need for powerful local hardware.
Cross-platform support.

Cons

Requires a stable and fast internet connection.
Limited to supported games.
Potential latency issues in online games.
Requires a subscription for some features.

GeForce Now serves as a versatile cloud gaming service, enhancing the gaming landscape on Mac devices. It provides access to a broad spectrum of games, often beyond the native capabilities of your Mac.

GeForce Now excels by offloading heavy processing to NVIDIA's servers, ensuring high-quality graphics and smooth gameplay, even on older Mac models. It's also cross-platform, allowing seamless switching between Mac, PC, and mobile devices.

However, a robust internet connection is vital for a seamless experience with GeForce Now. Limited game support and the need for a subscription for premium features are additional considerations.
Parallels Desktop

Features: Provides you with Windows OS functionality without the need for a separate Windows installation. Easy to set up and doesn't take much space.

Pros

Don't need to buy the game
M1/M2/Intel-compatible
Hardware specs don't matter

Cons

Requires good Internet
Console-based controls
Available in few countries.

Note: You need to own the game before you proceed with this method. Here are links to the game for different vendors: Steam; check for a discount on Cdkeys.com

Parallels Desktop creates a virtual Windows environment within macOS. It's relatively easy to set up and offers more stability than alternatives like CrossOver, minimizing errors and crashes.

The primary drawback of Parallels Desktop is the division of your Mac's resources between two operating systems, which can limit gaming performance.
Boot Camp

Features: Provides a native Windows 11 experience. Allows running all Windows-compatible programs and games as long as the Mac's hardware can support them.

Note: Not available for Apple Silicon models.

Pros

It's free
Unlimited compatibility
Stable and reliable

Cons

Takes time to set up
Takes tons of storage
Unavailable for M1/M2

Boot Camp allows you to install Windows on a separate partition on your Mac, providing a stable environment for Windows-based games without compatibility issues.

The method's strengths lie in its stability and cost-effectiveness, as you only need to purchase the game. However, significant hard drive space is required to accommodate both Windows 10 and the game. This method is suited for Intel Macs, with Apple Silicon users needing alternative solutions. Setting up Boot Camp is also time-intensive.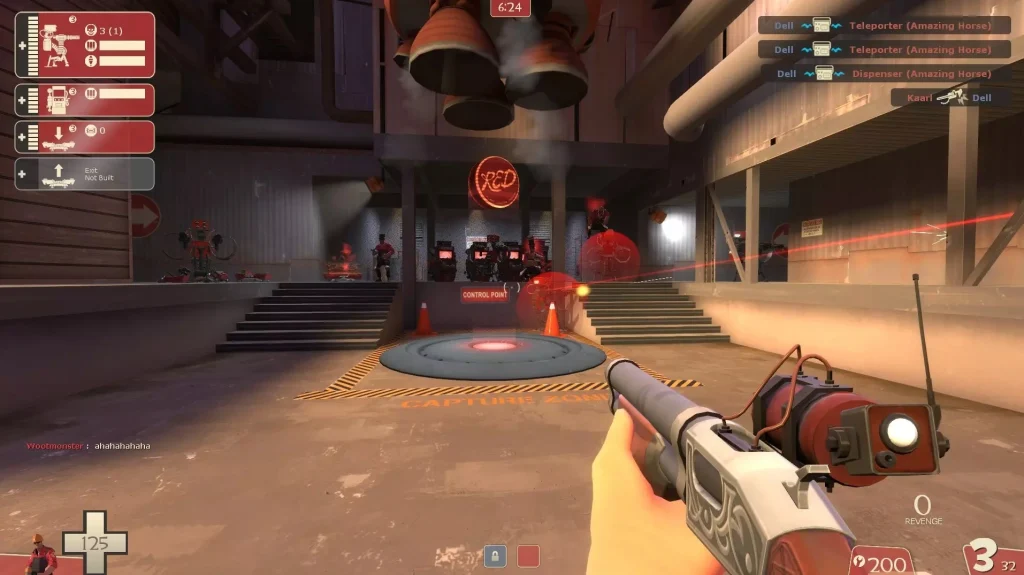 Testing the methods to play TF2 on Mac – This is what we learned
While technically each of the four methods listed above works and will allow you to play TF2 on your Mac, they all have their specifics, which makes one or the other better depending on the situation and on the user's personal preferences. We tried each method with Team Fortress 2 to see what its pros and cons are and we'll now share our experience to hopefully help our readers pick the best option for them.
Streaming TF2 on Mac with Boosteroid and GeForce Now
Cloud gaming is like streaming your favorite show, but for video games. Instead of downloading a game onto your Mac, cloud gaming services do all the heavy lifting on their servers. You just need a decent internet connection to stream the game directly to your device. It's kind of like having a powerful gaming PC somewhere else, but you get to play the games on the screen of your Mac. Naturally, this makes it a great option for games like TF2 that aren't supported for macOS. The two cloud platforms that have this game in particular are Boosteroid and GeForce Now, so we tried both of them.
Boosteroid has some rather low internet requirements, so you can technically stream games with as little as 15 Mbps. Our tests were performed with a 25 Mbps Internet for a smoother experience. Streaming Team Fortress 2 at 1080p and 60 FPS was pretty decent. It wasn't mind-blowing, but for a game that's all about fast-paced action and team strategies, it worked out well enough. We hit a few snags with lag here and there, but they were more like brief stumbles than full-on falls.
Then we swung over to GeForce Now, and the situation was pretty similar. It felt like it needed a bit more from our internet connection, but the game still ran smoothly for the most part. Sure, we ran into some lag issues, but they weren't deal-breakers. GeForce Now has more servers in more places, so the chances of being close to one for a more stable streaming are usually pretty high, which makes up for its slightly higher Internet speed demands.
Wrapping this up, both platforms have their strengths and are good options for playing TF2 on Mac. Boosteroid is a bit more forgiving on your internet, while GeForce Now has the advantage of a larger server network. If you're a Mac user itching to play Team Fortress 2, these cloud services are pretty solid options. They are easy to use, offer a stable streaming experience, and are quite affordable. The only downside to note is that, since the game is being streamed from afar, there's inevitably going to be some delay, which usually won't be noticed by most casual players, but is likely to irk more competitive TF2 fans who take part in higher level matches.
Playing TF2 on M1 Mac with Parallels – is it better than cloud gaming?
Parallels is the only viable non-cloud gaming option to play Team Fortress 2 on an Apple Silicon Mac. We tried other popular alternatives such as CrossOver and Apple's Game Porting Toolkit and although the game technically ran with them, the performance was abysmal even when we tested the methods on a powerful M1 Max MacBook Pro.
Back to Parallels, it lets you run TF2 by providing you with a Windows virtual machine in which you can download and launch the game. We tested this method on an M1 MacBook Air with 16 GB of unified memory, and we set the game's video settings to Medium and the resolution to 1080p (Full HD). This got us an average of around 50 to 60 FPS, but there were occasional momentary drops all the way down to 35 during more heated skirmishes.
Overall, the experience isn't anything amazing, but the game is certainly playable, and the performance should be okay for casual players. However, we can't really say that this method is superior to the cloud gaming alternative.
The only potential advantage here is the slightly lower delay since the game is played locally. However, if we are talking about FPS and image quality, cloud gaming is the superior alternative here as long as your Internet isn't bad.
Team Fortress 2 on Mac with Boot Camp – An alternative option for Intel Mac users
Boot Camp is the other working way to play TF2 locally on a Mac, but this option only works for Intel Macs. Using the Boot Camp tool, you can dedicate a part of your hard drive and install Windows 10 on it, which then enables you to download and play Team Fortress 2.
The setup process takes a good couple of hours, and you also need to spend around 80 gigs of free space to install both Windows and the game. But once you are finished, the experience is the closest you'll get to playing TF2 natively on your Mac. There aren't any errors, crashes, or other unexpected issues and since the game is very old and undemanding, even our 2016 MacBook Pro with 8 GB of RAM was able to run it with a stable 50 to 60 FPS with Medium settings.
However, gaming locally on an Intel Mac does lead to some pretty significant overheating, which can be quite unpleasant. We only ran the game for a couple of minutes and yet the MacBook fan was going full blast the entire time. So, even though this method for playing Team Fortress 2 on a Mac works well, the time and storage space it takes to set it up as well as the overheating issue may make it less desirable to a lot of users.
Martina Nikolova
Martina likes to get into nitty-gritty of tomorrow's tech, from product design across to security based solutions. A long time mac user and developer, she has the expertise and strives to give new insight