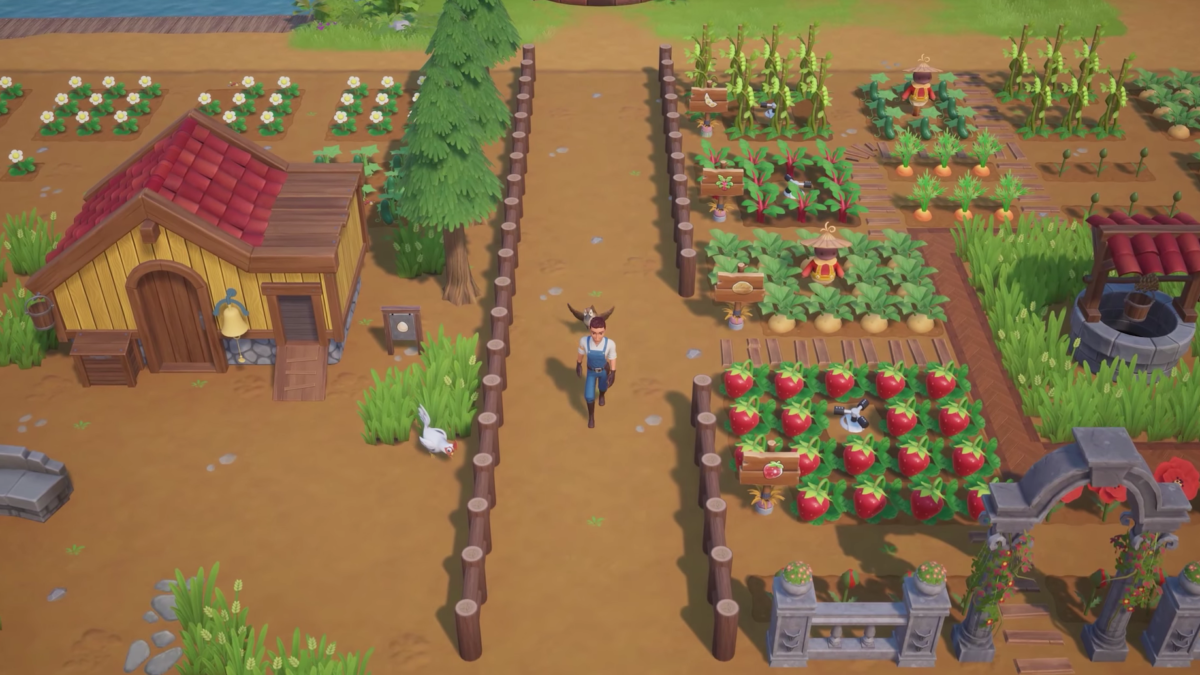 Coral Island (Mac)
Martina Nikolova, 8 months ago
0
6 min

read
Coral Island on Mac
Coral Island is a farming simulator where players can enjoy the experience of island life. They can farm, take care of animals, get to know the many people who live on the island, and join a cause to make a difference in the world.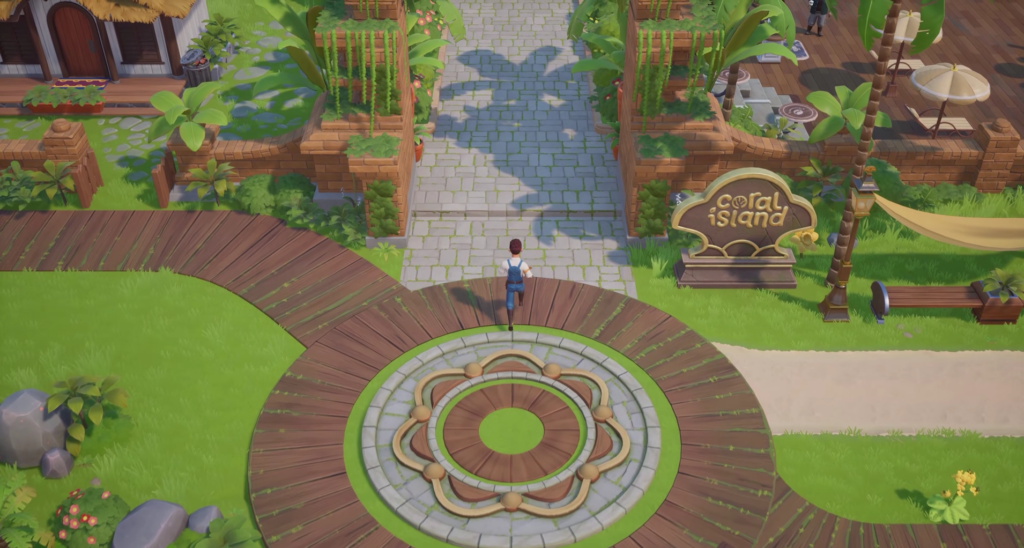 Unfortunately, native macOS support for Coral Island is not available, so Mac users will need to find other ways to play the game. The good news is that Coral Island can be played on a Mac with the help of Windows emulation software.
Here we need to make it clear that if a game isn't optimized for macOS, running it on a Mac through workaround methods won't be the same as running the native version of the game on a Windows PC but still, Mac users who want to play Windows games can do so with the help of emulation software like Parallels or Boot Camp Assistant (only for Intel Macs).
Plot
The player begins the game on a small island named Coral Island, which was once a top tourist spot. Devastated by a large oil leak from a neighboring island, Coral Island has fallen to the bottom of the rankings, with no future for its ecosystem.
Karen, the head of the oil-drilling business Pufferfish, is trying to cash in on this news. Pufferfish advocates for turning the island into a lucrative oil island to "rescue" the community.
The player takes on the mission to stop the plans of the corrupt corporation by cleaning up the ocean, reviving the island's farm, and getting good food back to the residents of Coral Island.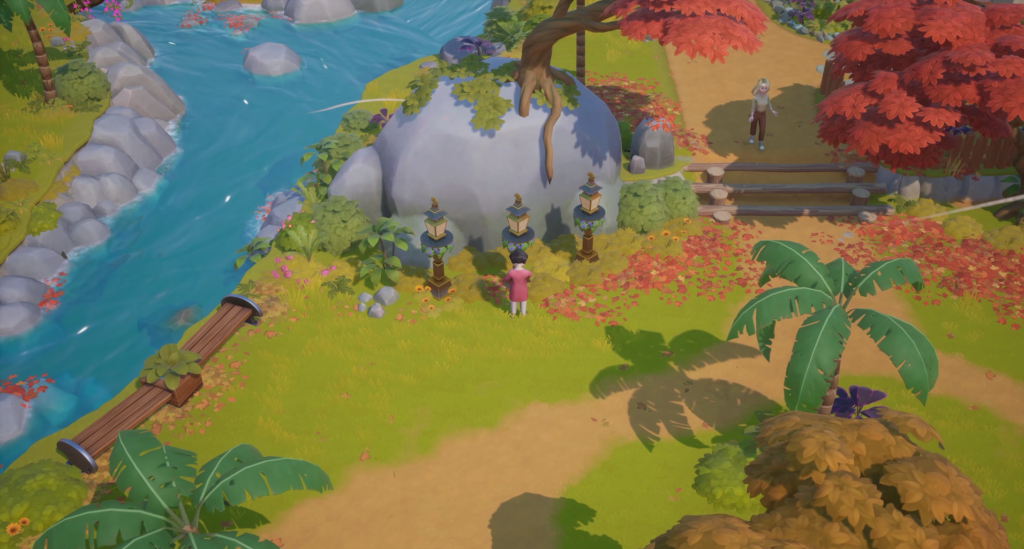 Setting
With its population of 66 towns, Coral Island is certainly not a lonely place. The game's map has plenty of locations to explore, and players can interact with the environment in a number of ways. There are animals that need rescue, nature that needs to be preserved, and a number of resources that need to be collected.
Gameplay
The game revolves around activities like farming, crafting useful tools, collecting items, fishing with an upgradeable fishing rod, mining in caves, and scuba diving to protect the coral reefs.
Diving is a standout feature that is closely related to the game's story. When diving, players need to remove trash from the ocean bottom, clean up oil spills, and restore damaged corals.
Throughout the game, players can unlock fast travel and gain access to various locations on the map by making offerings to a goddess located in a building called the Lake Temple.
One of the game's main objectives that has a direct effect on the ranking of the island is the restoration of the local museum. Players restock it by foraging for items that they sell or gift to the museum.
As they gain experience, players can get access to new crafting recipes and various upgrades.
The game also has the option to start conversations and form romantic relationships with non-playable characters.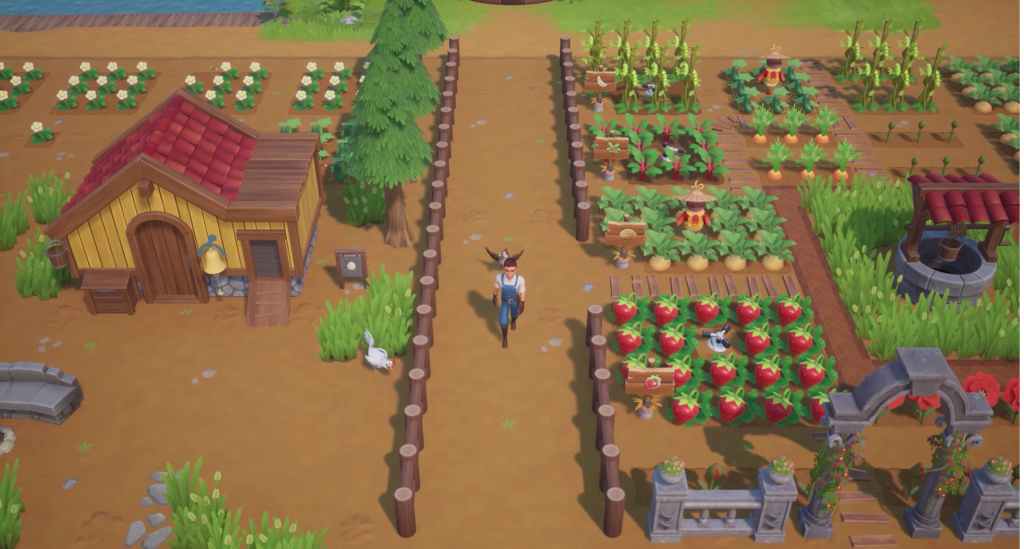 Characters
What makes an impression is that there are a wide variety of racial, physical, and archetypal characteristics represented in the cast of characters. Their design is adorable and almost Disney-like. Each of them, from young students to older locals, has their own distinct personality and look.
Visuals
The artwork in Coral Island is unique compared to other farming simulation games. Many aspects of the game have elements of Indonesian culture integrated into them. The visual design fits the atmosphere well, and it's easy on the eyes. The developers have put a lot of thought into each small detail in the setting. For instance, the game's NPCs even change their clothes with the seasons, which indicates a level of depth that isn't seen often in games.
Conclusion
Coral Island is a vibrant take on the farm simulation genre that breathes new life into it. Players have the freedom to explore the beauty of island life and go at their own pace while taking in meaningful missions and engaging in the story.
Can you play Coral Island on Mac?
Despite the fact that there is no official Mac OS version of Coral Island, it is possible to play the game on a Mac by using workarounds.
Our suggestion is to use Windows emulation software such as Parallels or Boot Camp Assistant on your Mac. This will allow you to create a Windows OS environment inside your MacOS where Coral Island and other Windows games can be played.
How to download Coral Island on Mac
Is it possible to download and play Coral Island on a Mac only when a Windows operating system has been installed on it. Now, running Windows OS on a Mac can be done by either installing it on a dedicated partition of the hard drive (using Boot Camp Assistant) or by creating a virtual machine (using a third-party application such as Parallels). Once this is done, the steps related to downloading and installing the game are identical to those required for installing games on a computer running Windows.
How to Play Coral Island on Mac
To play Coral Island on Mac you have to install a Windows OS on your Mac with a program like Parallels or Boot Camp Assistant.
First, however, you will need to get the game.
Next, you need to choose a method to play:
Methods
Who is it for?
BootCamp
For those who don't mind sacrificing visual fidelity and performance to get a native experience.

Parallels Virtual Machine
For those willing to let their mac run hot in order to get adequate performance in a native experience
How to play Coral Island on Mac M1
Users who have a Mac M1 can play Coral Island by using Parallels, a program that can create a Windows Virtual Machine on a Mac. With the help of this tool, it is possible to play games that are only available for Windows on a Mac, and the quality of the gameplay is often adequate.
The Boot Camp Assistant application is not available for use on Macs with M1 processors because of incompatibility issues, thus only Macs with Intel CPUs are capable of successfully running this software.
Play Coral Island on Mac with Parallels
You can play Coral Island on Mac (M1 and Intel models) by installing Windows on your Mac with Parallels. Read our detailed guide.
Coral Island on Mac with Boot Camp Assistant
You can play Coral Island on Mac (Intel models only) by installing Windows on your Mac with Boot Camp Assistant. Read our detailed guide.
Martina Nikolova
Martina likes to get into nitty-gritty of tomorrow's tech, from product design across to security based solutions. A long time mac user and developer, she has the expertise and strives to give new insight