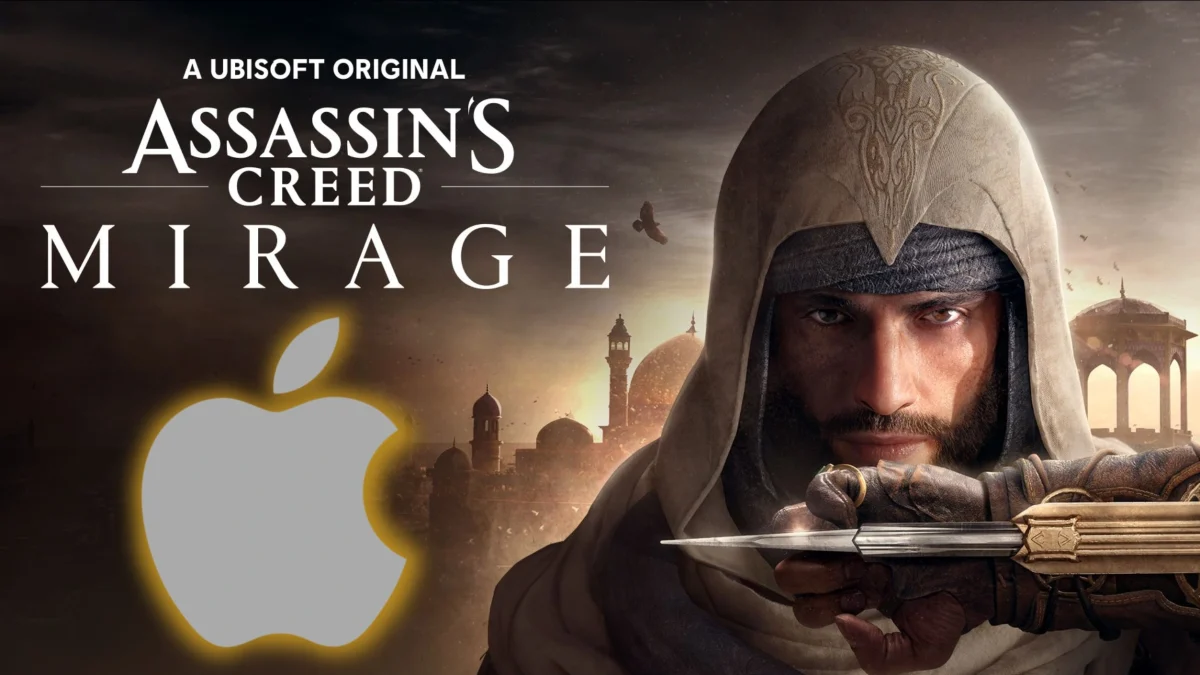 Assassin's Creed Mirage Mac Methods to play
Our team has tested two Assassin's Creed Mirage Mac methods that will allow you to play the game smoothly: GeForce Now and BootCamp. Below, you'll find step-by-step guides, as well as our hands-on experience of each of the methods.
Assassin's Creed Mirage Mac Methods & Instructions
GeForce Now (Recommended method)

Pros

Access to a vast library of games.
High-quality graphics and performance.
No need for powerful local hardware.
Cross-platform support.

Cons

Requires a stable and fast internet connection.
Limited to supported games.
Potential latency issues in online games.
Requires a subscription for some features.

GeForce Now is a cloud gaming service that offers an accessible way to enjoy the game on your Mac.

Note: You need to own the game before you proceed with this method. Here are links to the game for different vendors: Epic Games; Ubisoft website.

For Mac gamers, GeForce Now is a game-changer, granting access to an extensive game library regardless of your Mac's power, thanks to NVIDIA's server-based processing, providing excellent graphics and performance even on older Macs, and offering seamless cross-platform play with progress synchronization.

On the flip side, GeForce Now's performance is reliant on a stable internet connection. So, you may face potential issues with lag or visuals in case of a weak connection. Besides, even though the core service is free, certain features like priority access entail a subscription fee.
Boot Camp

Features: Provides a native Windows 11 experience. Allows running all Windows-compatible programs and games as long as the Mac's hardware can support them.

Note: Not available for Apple Silicon models.

Pros

It's free
Unlimited compatibility
Stable and reliable

Cons

Takes time to set up
Takes tons of storage
Unavailable for M1/M2

Note: You need to own the game before you proceed with this method. Here are links to the game for different vendors: Epic Games; Ubisoft website.

Boot Camp sets up a Windows partition on your Mac, enabling seamless operation of Windows programs without compatibility problems.

This method excels in stability, ensuring a glitch-free experience while playing on your Mac, and it's cost-effective, requiring payment only for the game itself.

However, drawbacks include the requirement for significant hard drive space to accommodate the Windows installation, limited compatibility to Intel Macs, with Apple Silicon users needing alternative solutions, and a relatively time-consuming setup process that takes a couple of hours.
Assassin's Creed Mirage for Mac: an overview of our experience
We tested the GeForce Now service, both through its macOS app and web browser interface, to evaluate its performance with Assassin's Creed Mirage for Mac, and it allowed us to maintain a 1080p resolution and a frame rate of about 60 FPS, which made the game entirely playable, although some of the game's graphical intricacies might have been sacrificed in the process. Nonetheless, GeForce Now pleasantly surprised us and the image quality remained stable throughout most of our gaming sessions. The service offered a higher degree of customization through its Mac client.
Our overall satisfaction with GeForce Now made us believe that this is a viable solution for users whose machines struggle to deliver a smooth gaming experience of Assassin's Creed Mirage for Mac. However, an annoying crashing issue was reported by a reddit user who attempted to start Assassin's Creed Mirage via GeForce Now. According to his experience, the game consistently crashed before reaching the initial loading screen. We did not encounter this issue during our testing, but in case you are having a similar crashing problem, we will share the solution that was offered. It includes visiting https://plus.ubisoft.com/ and accessing Assassin's Creed Mirage by clicking on the circle with the play button, followed by canceling any pop-up. This action should add the game to your account through an Ubisoft+ membership. Afterward, ensure that within GeForce Now, the game is set to use Ubisoft Connect as the selected game store and synchronize it again within the options. This method should resolve the crashing issue and allow for a smoother gaming experience.
Based on our years of experience testing games through Boot Camp, we had a pretty good idea what to expect when playing Assassin's Creed Mirage. The game ran pretty smooth on our MacBook Pro with 16BG RAM and 2.7ghz Quad Core i7 processor, and we were able to achieve a frame rate of about 25-30fps, with a resolution of 19200×1200 with graphics set on High. This is because we were running the game directly on Windows, for which it is optimized.
Assassin's Creed Mirage on Mac: performance tips
Performance enhancements are vital for an enjoyable experience with Assassin's Creed Mirage on Mac. Therefore, our team, decided to share some additional tips for refining your gaming on macOS. When using GeForce Now, for instance, make sure to pick the optimal server location within the GeForce Now settings and select the one closest to your physical location to minimize latency.
If you're using BootCamp, keep your graphic drivers up to date, as outdated drivers can lead to issues, and don't forget to tweak in-game settings like resolution and graphic quality to levels that your Mac's hardware can comfortably handle. Lastly, shut down any unnecessary background applications on both macOS and Windows to free up system resources and avoid potential conflicts.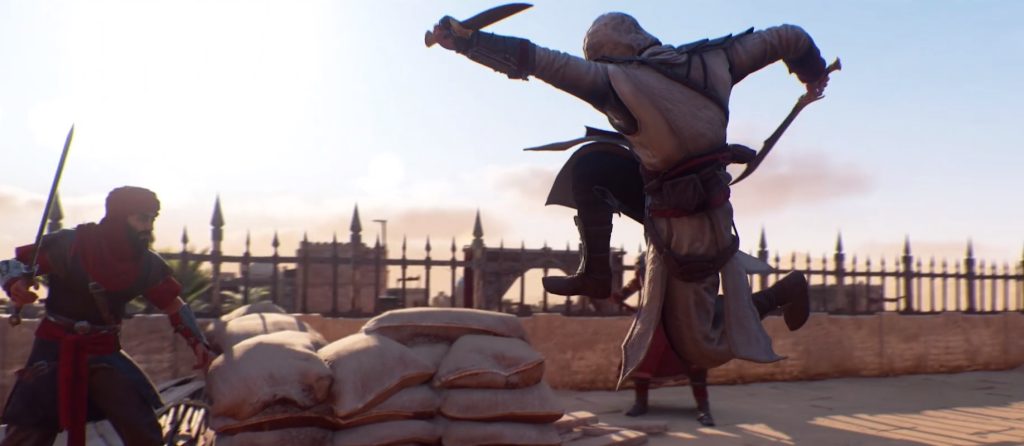 Games similar to Assassin's Creed Mirage for Mac
For gamers seeking titles similar to Assassin's Creed Mirage for Mac, we've got some exciting recommendations based on our team's experience. If you enjoy stealthy and strategic assassination missions in exotic settings, Hitman 3 is an excellent choice. The Witcher 3: Wild Hunt is another game that offers an open-world fantasy adventure filled with rich storytelling and complex characters. Meanwhile, Dishonored 2 provides a stealth-focused gameplay experience with supernatural abilities and a meticulously crafted world. These games cater to various preferences, whether you're into action, stealth, or captivating narratives, and ensure an enjoyable gaming experience.
Martina Nikolova
Martina likes to get into nitty-gritty of tomorrow's tech, from product design across to security based solutions. A long time mac user and developer, she has the expertise and strives to give new insight