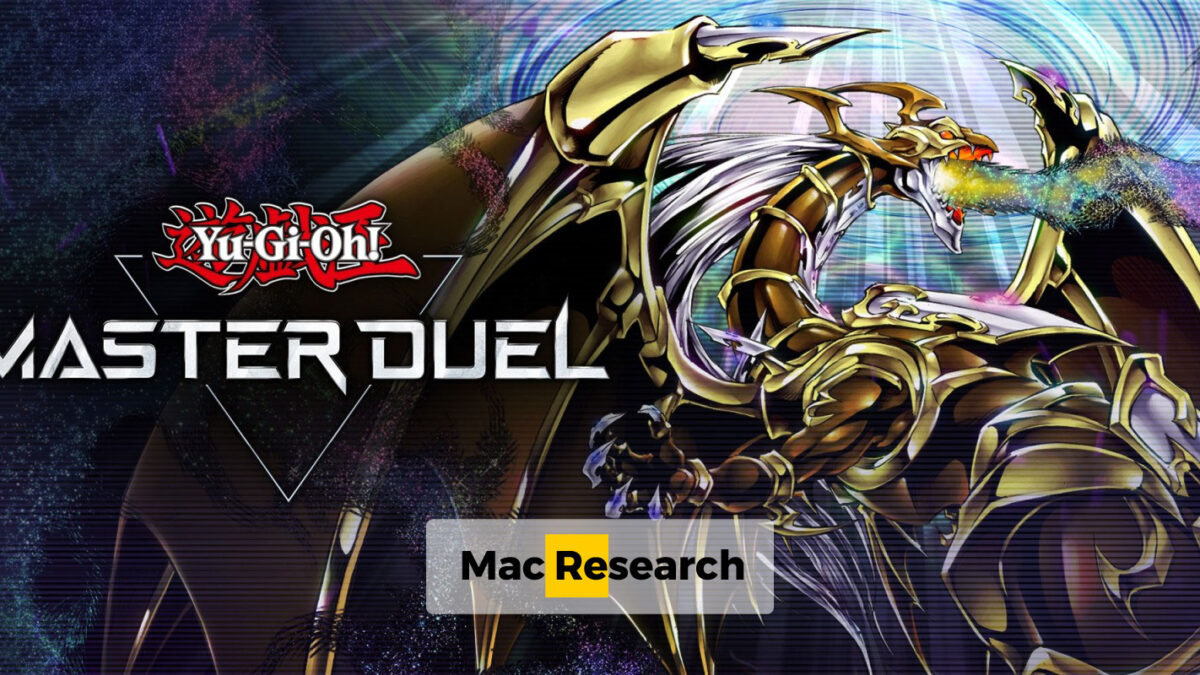 Play Yu-Gi-Oh Master Duel on Mac Tutorial
Martina Nikolova, 12 months ago
0
10 min

read
Can you play Yu-Gi-Oh Master Duel on Mac?
Yu-Gi-Oh! Master Duel is now free to download and play on PS3, Xbox, and PC. Sadly, Mac users cannot directly access the game, but in the next lines, you will learn about some methods that can help you play it on your Mac machine.
Yu-Gi-Oh Master Duel could be a challenging game for newcomers, but it provides a rich experience for veterans of the trading card game. Crafting decks and navigating the 10,000+ cards is an exciting experience that allows for endless experimentation. And when you find a mate with a matching skill level, the real fun begins.
About Yu-Gi-Oh Master Duel on Mac
Yu-Gi-Oh Master Duel is a card video game, based on the popular card game Yu-Gi-Oh from the '90s. Developed by Konami, this is a digital version of the 20-year-old card game that promises you an exciting experience. There's no actual story, and no role play game storyline surrounding the main game to help put the deckbuilding into a concrete play world. What there is, however, is a lot of menus and cards to sort through, which is exactly what you want if you want to jump right into learning a very in-depth card game.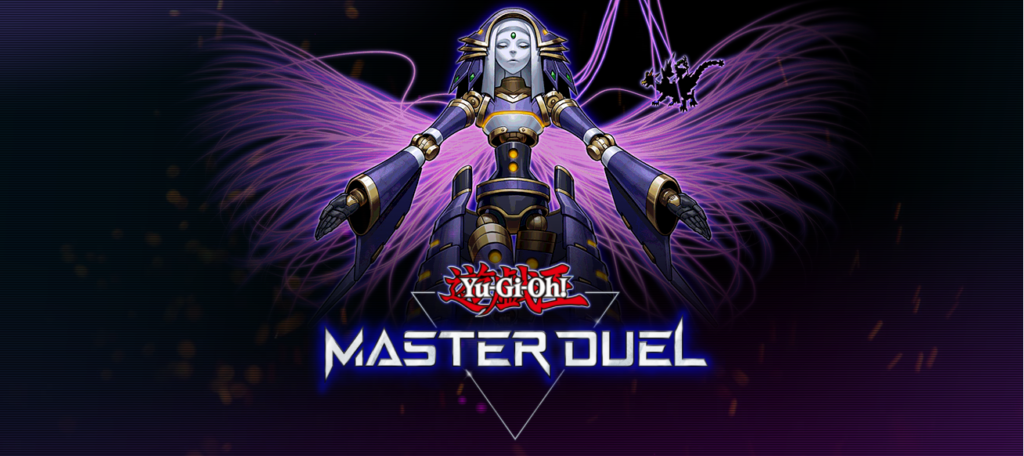 Understanding the game
Yu-Gi-Oh Master Duel is a bit of a challenging game to learn if you are a novice. There are a lot of rules and concepts to understand, and you won't learn them all without scouring a fair amount of internet wiki databases and explanation videos. After a brief introduction to the principles of the game, and following single-player campaigns that focus on certain decks, however, you will be much more prepared to compete against real-world opponents.
High-level cards come with short descriptions that explain the trigger conditions and obscure talents of the card, making it easier to create a knowledge foundation of how to use them efficiently. Even after you have a better grasp of the cards, however, learning how to combine them to get the best results requires some research.
Playing
If you can get over that entry hurdle, Yu-Gi-Oh Master Duel can be very engaging to play. The big attraction here is online matchmaking, which simply connects you with someone at your skill level and makes you duke it out in one-shot combat. If you win, you gain experience points and crystals (the in-game currency) to spend in the shop, as well as more levels unlocked in the battle pass. It's a basic system, but it keeps you tied into spending your winnings on crafting and selecting cards to win more battles and, hence, more rewards.
Cards with monsters, spells, and traps are drawn from a deck and placed on the field. It is possible to do direct damage to life points or other monsters, and use spell or trap cards to activate various effects that assist the player win by decreasing the opponent's life points.
Yu-Gi-Oh Master Duel is a new release, and developers are more generous with free in-game currency. You may buy card packs with crystals or earn crystals by winning duels and completing daily assignments. Rare cards in a pack frequently unlock 'Secret Packs' designed around those cards, but they disappear after 24 hours.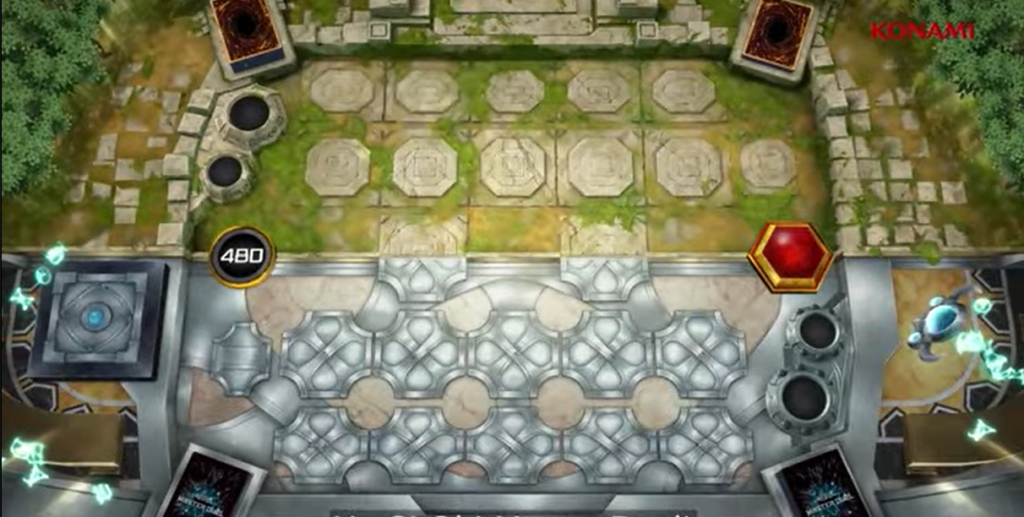 Luckily, you may use the deck editor to trash undesired or additional cards and use those resources to construct any card you choose. Given your limited resources, it takes some planning and commitment to building a deck that you know will be competitive when you go online.
Once you have created your dream deck, you can use it to play online, which is the game's core. Free duels let you play in lobbies with strangers or friends, event duels are for upcoming tournaments, and ranking duels are for classic online battles. The game's meat is ranked duels, which is a separate story. Significant knowledge of the Yu-Gi-Oh card game is required to participate in these duels.
Older Yu-Gi-Oh! players will have an easier time getting into it and climbing the ranks. Aside from that, however, there's isn't much content to process if you're not into competitive multiplayer card games. Of course, that doesn't mean that Konami couldn't add more content to the game in the future.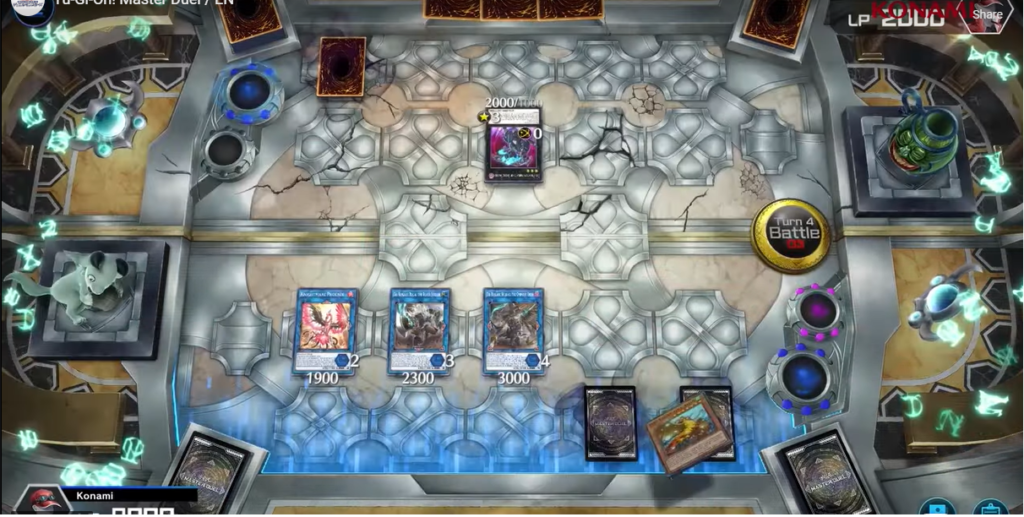 Animation and sound
The card graphic is extremely detailed, and the animations and effects can be pretty colorful when someone slaps down a high-level monster. After all, it is a card game, so the images can only do so much, but most players are pleased by how much vitality the sound effects and animations contribute to the experience.
How to play Yu-Gi-Oh Master Duel on Mac
To play Yu-Gi-Oh Master Duel on Mac, you can try Boosteroid or another cloud-gaming platform that supports the game. The other method of running Yu-Gi-Oh! Master Duel on Mac is to first use Parallels or Boot Camp Assistant to install Windows.
Even though this game isn't supported for macOS, there are still several ways to play it from a Mac. Of course, you will probably not get the same quality of gameplay experience that you would if you play the game on a platform for which it is supported, but even so, if you follow the instructions we've prepared below, you should get decent performance from the game, while playing it on your Mac.
The first suggested method is to use a cloud-gaming service. One such service that can let you play Yu-Gi-Oh! Master Duel is called Boosteroid, You can go to its site now, register, and start the game directly from your browser – it will likely take you no more than 10 minutes. The only potential downside is if your Internet connection isn't very good – Boosteroid (and other streaming services like it) require a fast and stable connection to the Internet in order to get good performance while gaming. Here is a quick instructional guide on how to play Yu-Gi-Oh! Master Duel with Boosteroid:
Master Duel Set Up Methods
Methods
Advantage
Disadvantage
Cloud Gaming
– No set-up required – Register and Play
– Access to a Library of over 70 top-rated free Games
– Smooth performance
– Compatible with M1 and Intel Macs
– Monthly Fee
– Requires Decent Internet Connection
– No Free Trial
BootCamp
– Free to use any time
– Windows 10 Environment

– Painful Setup
– Mediocre Performance
– Only Compatible with Intel Macs

Parallels Virtual Machine
– Easy Set-up
– Adequate Performance
– Play almost any PC game
– Windows 11 environment
– Compatible with M1 and Intel Macs
– 14-day free trial
– Yearly Fee
Master Duel with Cloud Gaming
Master Duel with Cloud Gaming is now available to play on cloud gaming servers. This assures NO compatibility issues while playing on your Mac as well as top-notch performance.
Step 1. Get Master Duel
Before playing Master Duel make sure you get the game for free through the official websites. For the moment only Steam version is compatible with cloud gaming services such as Boosteriod and Geforce.
Step 2. Register and Add Master Duel To Boosteroid Cloud Gaming Library
All you need to do now is register for Boosteroid. This allows you to add Master Duel to their Cloud Gaming Library. Once uploaded you can seamlessly play the game from your Mac, TV or Mobile Device.

When Registered you will have additional access to more than 70 top-rated games for free. Pricing varies depending on the subscription plan.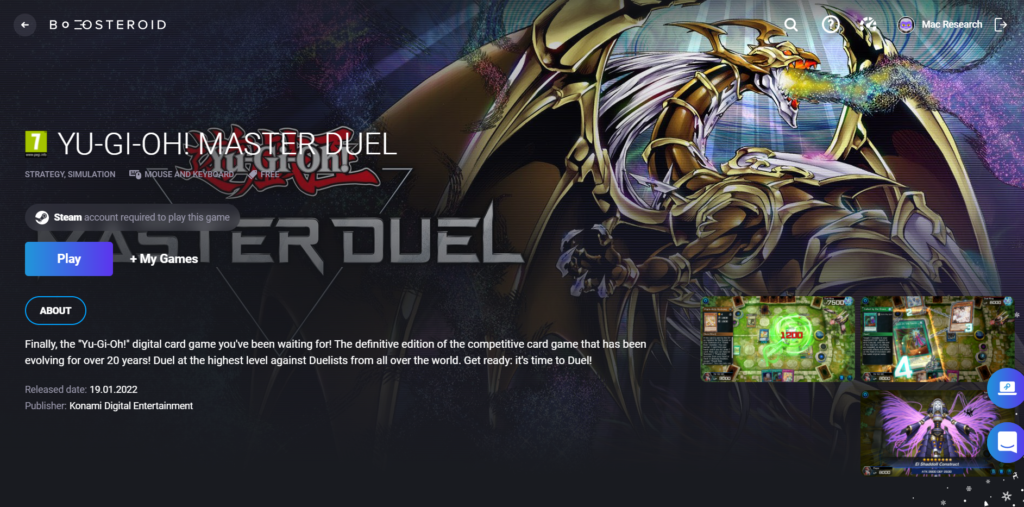 Play Yu-Gi-Oh! Master Duel with Boosteroid
First, you will need a Steam account, so if you aren't registered there, create a new Steam account now.
Register on Boosteroid and log in.

Open the Boosteroid page for Yu-Gi-Oh! Master Duel and click Play.


When a Subscribe prompt appears, click on Subscribe and then get yourself a paid subscription for Boosteroid by entering the required payment details for the payment method you've picked.

Go back to the Yu-Gi-Oh! Master Duel page on Boosteroid and start the game.
Once the loading completes, enter the username and password for your Steam account to log into Steam – after you do this, the game will start shortly.
Once Yu-Gi-Oh! Master Duel starts, accept the terms of use, and everything will then be ready to begin playing.


Note: If you aren't getting the best performance while playing through Boosteroid or if the game freezes, and it's not because of a bad Internet connection, we recommend trying to use Boosteroid through Google Chrome or Opera – those are the two browsers that typically work best with Boosteroid.
How to download Yu-Gi-Oh Master Duel on Mac
To download Yu-Gi-Oh Master Duel on Mac and be able to play it this way, your Mac will need to get Windows installed on it. Two ways to install Windows and download Yu-Gi-Oh Master Duel on Mac is to use Parallels or Boot Camp Assistant.
Both of the mentioned methods are viable, but you are likely to find it easier and more convenient to use the Parallels one. Parallels virtual machines have specific gaming optimization settings and are more up-to-date with today's technology compared to the Boot Camp method.
Below, we will provide you with a quick explanation of both of those options, as well as links to our more detailed guides for each of them. Note that you will need a Steam account to play Yu-Gi-Oh Master Duel, get an account if you don't have one at the moment. Also, be sure to check out the system requirements for the game – they aren't very high, but your Mac will still need to meet them if you are to play Yu-Gi-Oh! Master Duel through either of the next two methods.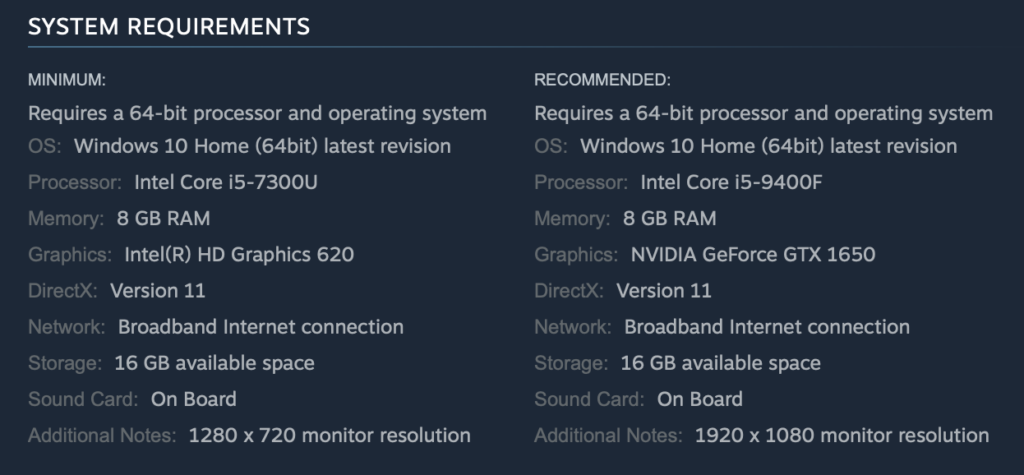 Play Master Duel with Parallels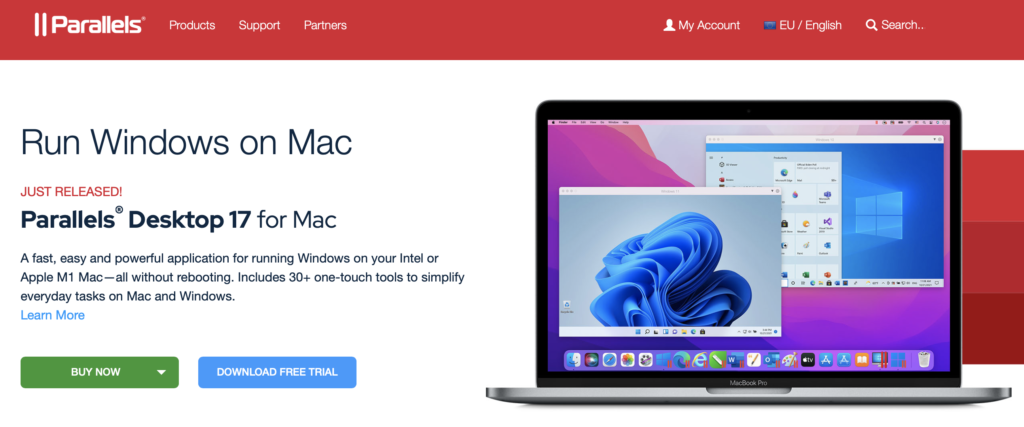 Download and install Parallels from the official site of the program.
Install Parallels on your computer by running the .dmg file and following the directions on the screen.
Once Parallels has been installed, open it and select the "Install Windows" option to begin the process of creating a Windows VM.
Create a Parallels profile or sign in to the virtual machine using one of the other available sign-up options.
Once you enter the VM, download the Steam or the Epic Games client and use it to install the game on the virtual machine.
If you need more in-depth steps for Parallels with screenshots , check out our Full Parallels Guide for solutions.
Play Master Duel with Boot Camp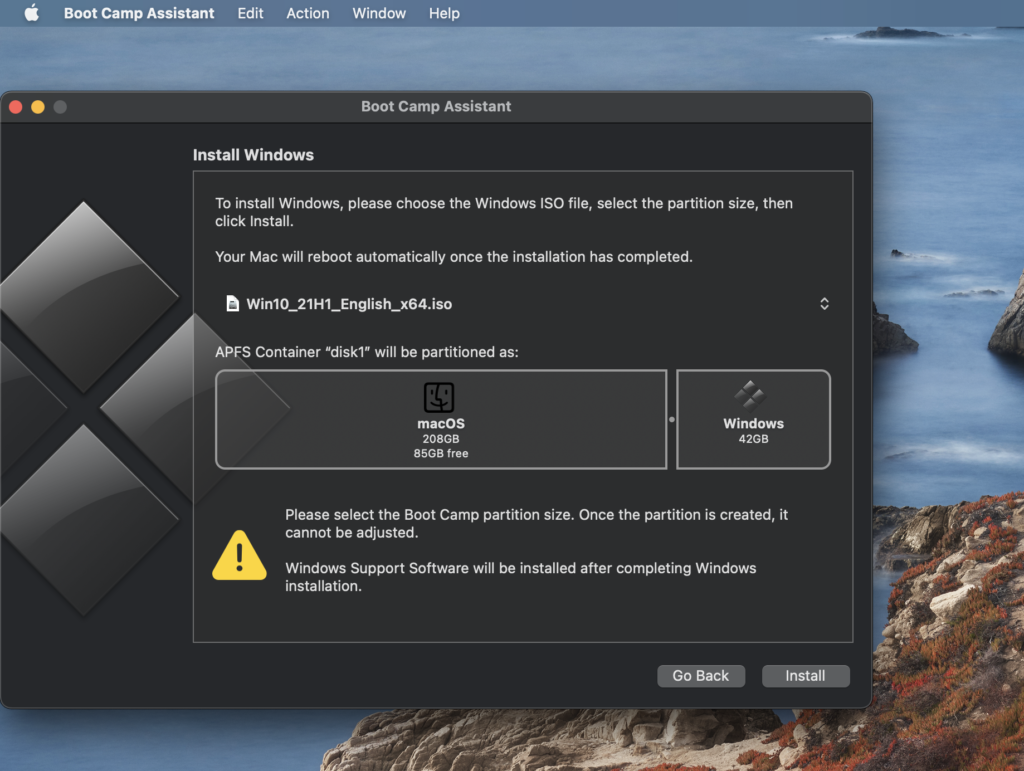 Go to Microsoft's site, open the Windows download section, and download a Windows 10 ISO file.
Start the Boot Camp Assistant app, load the ISO file in it, give the Windows partition 150 GB or more storage space, and select the Install button.
Wait for your Mac to restart, then follow the installation prompts, and launch the Windows 10 installation.
After Windows installs, complete the customization steps, then install the required Apple drivers for Windows, and go to Steam to download the Steam client and then download the game through it.
Full Guide on using Boot Camp Assistant on Mac
Yu-Gi-Oh Master Duel on Mac M1
You can play Yu-Gi-Oh Master Duel on Mac M1 only if you use cloud gaming or if you first install Windows on your Mac. If you want to get Windows to play Yu-Gi-Oh Master Duel on your Mac M1, you will need to use Parallels.
The creators of Parallels have made sure that their program would allow both Intel and M1 Mac users to create Windows VMs on their computers. At the moment, Parallels seems to be the best option to get the Windows experience and functionality on an M1 Mac. The Boot Camp method doesn't work on the new Mac models that have M1 chips due to different processor architecture that isn't compatible with the Boot Camp Assistant app, and it doesn't seem that Apple would ever do anything to change that.
Of course, if you don't want to go through the somewhat lengthy process of creating a Windows 11 virtual machine on your M1 Mac, then you can always utilize the Boosteroid cloud-gaming platforms and play Yu-Gi-Oh! Master Duel with its help.
Martina Nikolova
Martina likes to get into nitty-gritty of tomorrow's tech, from product design across to security based solutions. A long time mac user and developer, she has the expertise and strives to give new insight