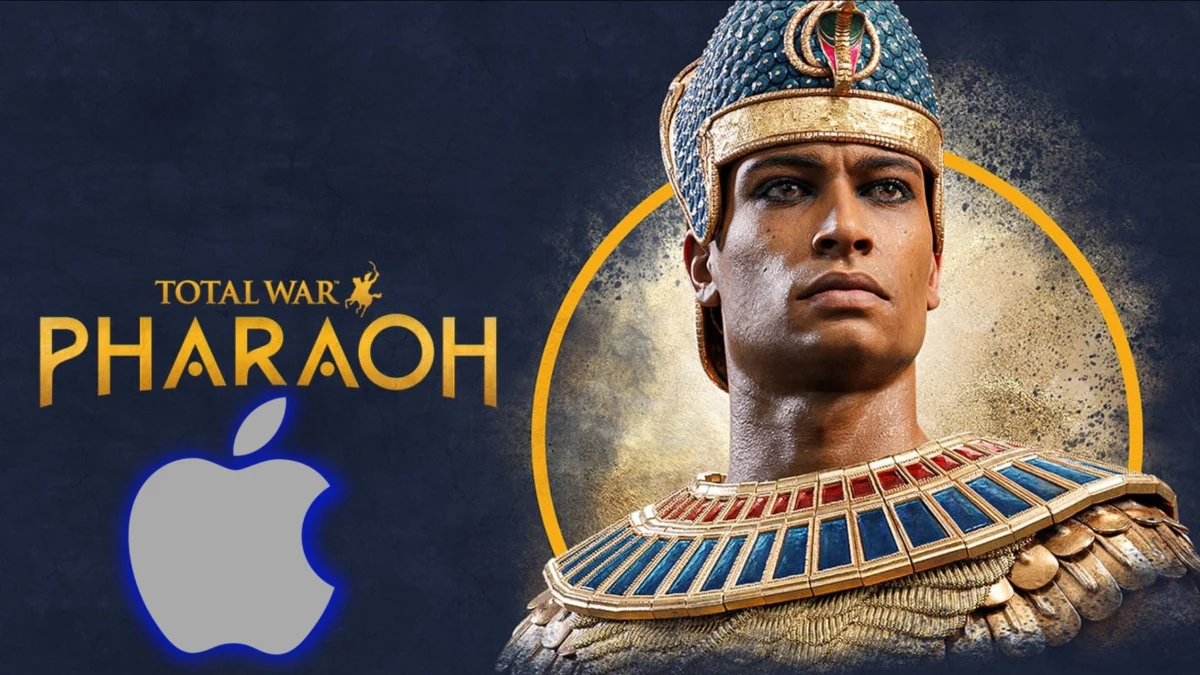 Total War: Pharaoh on Mac – Our Experience
Martina Nikolova, 1 month ago
0
4 min

read
Total War: Pharaoh Mac version
Fantastic news for Mac gaming enthusiasts! We're thrilled to share that Creative Assembly has released a Total War: Pharaoh Mac version. This exciting development means that Mac users can now assume the role of a pharaoh in ancient Egypt and align their gaming experience with that of their PC counterparts. But the goodness doesn't stop there; Total War: Pharaoh has undergone meticulous optimization for Mac operating systems which means you can expect a smooth and delightful gaming experience that fully harnesses the hardware and software capabilities of Mac computers. We decided to test the immersive adventure into the realm of ancient Egypt in two Mac models and compared our gameplay experience.
Total War: Pharaoh Mac Requirements
As eager Mac gamers, we want to stress the importance of ensuring your Mac meets the Total War: Pharaoh Mac Requirements for the best experience. To dive into the games world, you'll need macOS 13.4, an Apple M1 (8-Core CPU) or better, 8 GB of RAM, an Apple M1 (7-Core GPU) or better, and 50 GB of available space.
Total War: Pharaoh MacOS Instructions
Unlike many other games without a native MacOS version, Total War: Pharaoh is Mac-supported and can be effortlessly installed using the provided instructions.
Natively with Steam

Playing the native macOS version of the game via Steam is a straightforward process. Here's how you can do it:

Install Steam: If you don't already have Steam installed on your Mac, you can download it from the Steam website.
Create or Log In to Your Steam Account: If you don't have a Steam account, you'll need to create one. If you already have an account, simply log in.
Access the Steam Store: After logging in, you'll have access to the Steam Store. You can browse and purchase games from the store.
Purchase and Download The Game: Once you've found the game you want to play, click on it to view its details. You can purchase it from the store, and it will be added to your Steam library.
Install and Play: In your Steam library, locate the game you've purchased, and click the "Install" button. The game will be downloaded and installed on your Mac. After installation, you can click "Play" to start the game.
Manage and Customize: Within Steam, you can also customize your gaming experience. You can adjust settings like graphics, controls, and more to optimize your gaming experience.

Remember to make sure your Mac meets the system requirements for the game you want to play. Steam provides system requirement information on each game's store page.
Our experience with Total War: Pharaoh on Mac
We had the opportunity to test Total War: Pharaoh on both a MacBook Air and a MacBook Pro. Here is a comparison of our experience:
We were able to play Total War: Pharaoh on an M2 MacBook Air with 8BG RAM at medium graphics settings with a consistent frame rate of around 30 FPS. The game looked good on the MacBook Air's display at a resolution of 1920×1200, and the controls were responsive. However, the MacBook Air did get heated up when playing Total War: Pharaoh, and the battery life was shorter than when playing less demanding games.
Total War: Pharaoh runs even better on an 16-inch M1 MacBook Pro from 2021 and we enjoyed the game at a resolution of 2560 x 1600 at high graphics settings and consistent 60 FPS without any problems. The MacBook Pro's fans did a good job to keep the machine cooled, and the battery life was longer, which gave us about an hour more of battery power compared to the MacBook Air before we needed to charge it.

Comparison of FPS and graphics settings
| | | |
| --- | --- | --- |
| Mac model | FPS | Graphics settings |
| M2 MacBook Air 8BG RAM | 30 | Medium |
| M1 MacBook Pro, 16" | 60 | Max |
Other games like Total War: Pharaoh on Mac
If you're a fan of Total War: Pharaoh and you're seeking more strategy games for your Mac, you're in for a treat. Civilization VI, for instance, is a fantastic choice that lets you lead your civilization from the dawn of time to the modern era. For those intrigued by the Middle Ages, Crusader Kings III offers intricate dynasty management. If you're specifically interested in city-building, the classic Age of Empires 4 allows you to construct and manage your Egyptian empire. These games offer a rich variety of strategic experiences that will certainly satisfy your gaming cravings on your Mac.
Martina Nikolova
Martina likes to get into nitty-gritty of tomorrow's tech, from product design across to security based solutions. A long time mac user and developer, she has the expertise and strives to give new insight