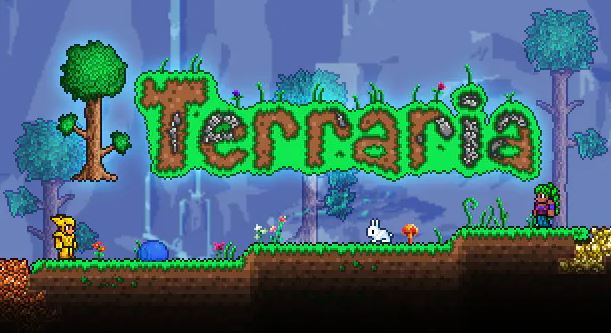 Play Terraria on Mac
Martina Nikolova, 10 months ago
0
7 min

read
About Terraria on Mac
Terraria is a popular 2D action-adventure sandbox game that can be played on Mac computers. Since Terraria has an official macOS version, you can easily download it from Steam and play it on your Mac without needing to use any workaround – methods.
Terraria, developed by Re-Logic and released in 2011, is an action-adventure RPG game praised for its sandbox features and procedurally-generated world and NPCs. The gameplay revolves around combat, survival, crafting, exploration, and mining. It shares similarities with other popular games of similar genres, such as Minecraft and the games from the Metroid series. Terraria is a 2D game with sprite-based graphics reminiscent of the graphics of Super NES games.
Editors' Choice: Play Genshin Impact on Mac
Gameplay
The RNG (random number generation) factor of the game that affects a lot of the in-game world is one of the things that make this game particularly immersive and that keeps it from feeling repetitive. Throughout their playthrough, players would encounter a wide variety of enemies that are procedurally generated, obstacles, terrain, doodads, etc. ensuring that each playthrough is different and giving the game high replayability.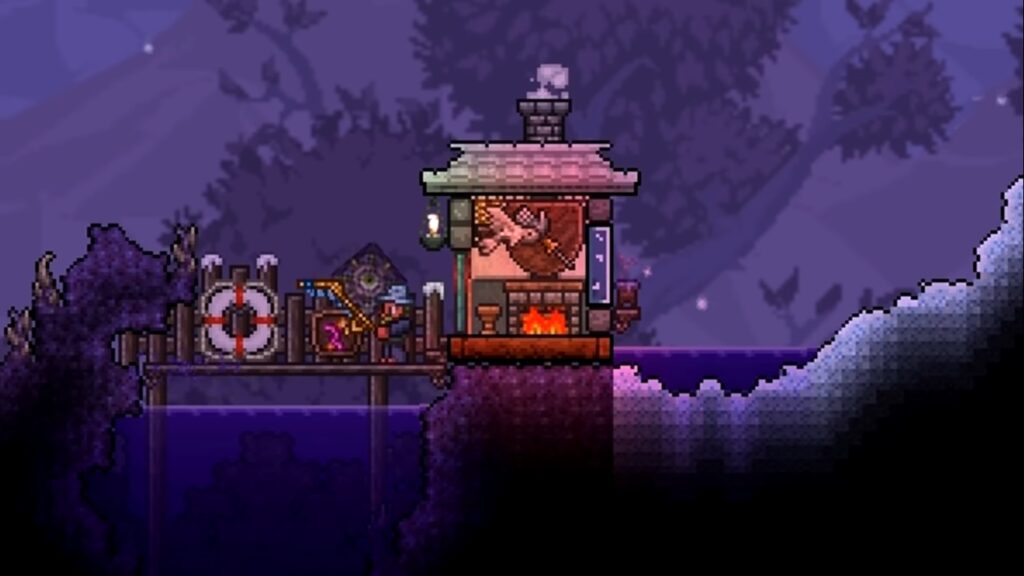 If you are new to RPG games like Terraria and Minecraft, you may feel like the initial learning curve is a bit steep. You are meant to use the items and materials you find to build stuff in order to progress, but the lack of a cohesive tutorial and the random pieces of advice given to you by a lone NPC that's supposed to be your in-game guide can often be insufficient to ease you into the world of Terraria and give you a good understanding of what you should really be doing. Some may even argue that this is part of the game's charm, being left to your own devices and learning through trial and error. After all, Terraria is all about exploration and getting better through experience. Besides, it doesn't really take that long to get the hang of the game's core mechanics and to learn how to use them to your advantage.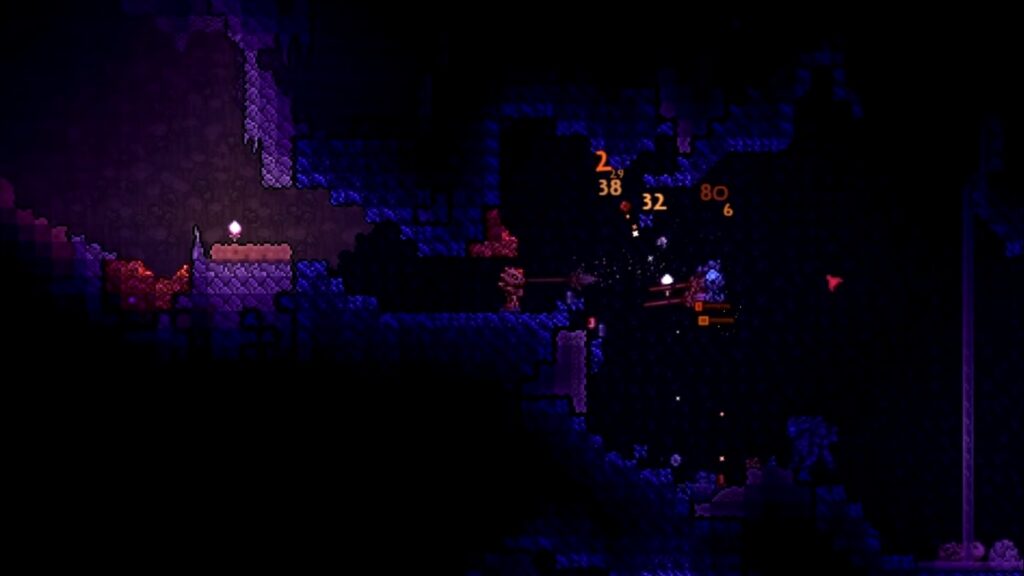 Building Blocks
When playing Terraria for the first time, you will soon learn that everything in the game's world is destructible and can potentially be broken down into useful materials – iron, wood, stone, etc. can (and should) be used for crafting new weapons and gear or for building sheltering structures. A large part of Terraria's gameplay is focused on survival, and building new shelters that expand the home base of your spawn point is crucial. Another reason for the importance of having a sturdy shelter is the fall of night and the dangers that come with it. On the surface part of Terraria's world, there's a day/night cycle, and depending on whether it's night or day, the gameplay conditions change. Exploration is safe during the day, and the enemies you encounter tend to be weaker and easier to deal with. The day is also the preferable time to build new houses. When the night comes, more dangerous enemies start to roam around and that's when you need to have a trusty stronghold that can keep you safe.
The house-building of Terraria expands to village/town development – with enough resources and time at your disposal, you can create small villages and later turn them into prospering towns that not only keep you safe but also attract friendly NPCs with whom you can trade and who can lend you their services, heal you, or help you in other ways.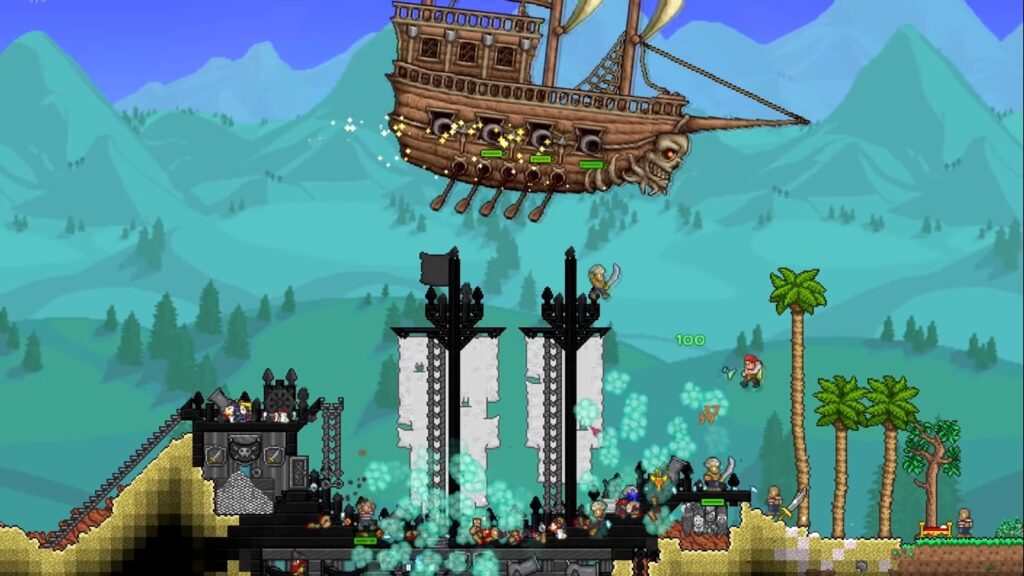 Underworld
Though the surface world has a lot of benefits, the call to adventure is sure to eventually lure you into Terraria's underworld, where it's far more dangerous and risky, but it's also where you can come across treasures and rare items that cannot be found anywhere on the surface. When exploring Terraria's underworld, you'd also be forced to engage in combat much more often, breaking the monotony of gathering resources and digging and making the gameplay experience more dynamic and engaging. Terraria has a pretty good combat system, and the complex gear-crafting system and the diversity of equipment and weapons you can use to fight off enemies make the combat more satisfying and enjoyable.
Terraria doesn't have a specific plot or storyline – there are quests you can complete and certain bosses you can fight, but the game is as open-world as it gets and the "story" of each playthrough is the story you create for yourself by choosing how to interact with the gameplay world and the NPCs that populate it. If you are a player who values story-driven games, then Terraria may not be as appealing, but the RPG element of the game can actually make for a unique experience of creating your own personalized story that would be different for every playthrough.
Can you play Terraria on Mac?
Yes you can play Terraria on Mac – all you have to do is go on Steam, purchase the game, and then download it on your Mac. The game has very low system requirements, so you should be able to play Terraria even on an older Mac.
Terraria was originally released as a Windows PC game but has subsequently received a number of ports for other platforms and is currently also available on Android, iOS, Xbox, PlayStation 4, and macOS. This means that Mac users can easily get the game installed and run it on their Mac computers.
Since Terraria is a 2D game released 10 years ago, its system requirements are very low by today's standards, which means that you don't need the latest model Mac in order to play it. In fact, the game only requires 2 GB of RAM and only 200 MB of storage space to install and play. The other system requirements are just as low.
Terraria is also available on GeForce Now – a cloud-gaming service – so it can even be played remotely, without installing it on your Mac. However, since the requirements for using GeForce Now are actually higher than the requirements for running Terraria, there is little to no point in playing the game through GeForce Now.
Play Terraria on Mac M1
Terraria can be played on Mac M1 without any problem – the game's macOS version runs equally well on Intel Macs and M1 Macs. To play Terraria on your Mac M1 (or Intel Mac), purchase it on Steam and then download and install it.
There is a difference between the methods of playing Windows-exclusive games on Intel Macs and M1 Macs because the latter lacks the Boot Camp Assistant application, which is often used by Intel Mac users to play Windows games on their Macs. However, since Terraria has an official macOS version and there's no need to resort to workaround methods such as using Boot Camp Assistant to play the game, it doesn't matter if your Mac is Intel-based or if it has an M1 chip. In either case, you should still be able to install it and run it without a problem.
How to play Terraria on Mac?
To play Terraria on Mac, you first need to create a Steam account and download the Steam client for macOS. After that, purchase and download the game through the Steam client, and you can then start playing Terraria on your Mac.
If you need more detailed instructions, please, read the following short guide on how to get this game running on a Mac.
First, you need to visit Steam's webpage for downloading the Steam client app and click on Install Steam.

Download the macOS Steam client installation file and then open it.

Install Steam by dragging its icon to the Applications folder icon. If asked whether you are certain you want to install the app, provide your confirmation.
After installing Steam, open the app from your Applications folder, create a Steam account (if you don't already have one), and enter it.

Go to Store and use the search bar to search for Terraria.

Click the game's tile to open its page, and then select Add to Cart.

Select Purchase for Myself on the next page and choose a preferred method of payment.
Enter the required payment details and purchase Terraria.
Go back to the page of the game in the Steam client and click Play Game.
Perform the installation of Terraria (install it in the Applications folder).
Once the game downloads and installs, you can go to Applications and start it from there.
Martina Nikolova
Martina likes to get into nitty-gritty of tomorrow's tech, from product design across to security based solutions. A long time mac user and developer, she has the expertise and strives to give new insight