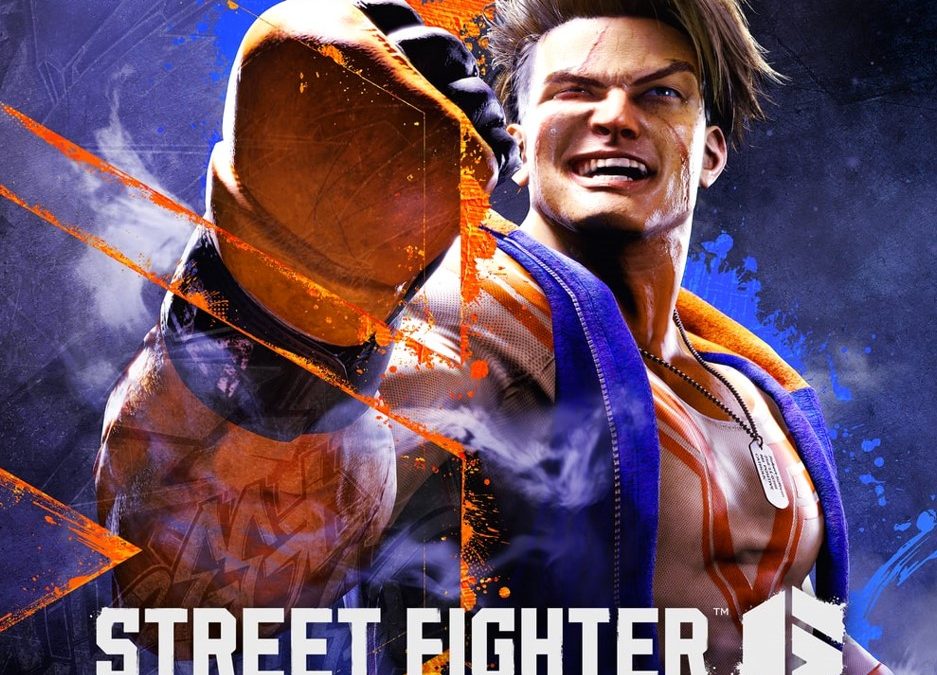 Street Fighter 6 (Mac)
Martina Nikolova, 4 months ago
0
7 min

read
Street Fighter 6 on Mac
Mac users need to prepare themselves for some extra steps if they want to play Street Fighter 6 on Mac. The reason is, this latest installment in Capcom's iconic fighting franchise isn't available natively on macOS. But fear not, gaming fans, because with a little help of some neat software workarounds, you can enjoy this title in a matter of minutes.
Can you play Street Fighter 6 on Mac machines?
While the lack of native macOS support may seem like a roadblock, consider it more of a detour. One can play Street Fighter 6 on a Mac, with a little help from cloud gaming services like Boosteroid or apps like Boot Camp. While there's no official word on whether Street Fighter 6 will be coming to cloud gaming platforms, we can safely say that, both, Boosteroid and Boot Camp offer a reliable path to playing the game on any Macs that meets the game's minimum system requirements.
What about playing Street Fighter 6 on Mac M1?
If you are on the cutting edge of tech with your M1/M2 chip-equipped Mac, we are sorry to inform you that running a Windows game on an M1/M2 MacBook with Boot Camp is not possible due to software incompatibility. Parallels is a recommended virtualization software that allows you to run Windows on your Mac M1/M2, however, it's important to note that Parallels only supports DirectX 11, while SF6 requires DirectX 12, which is the reason why this method is currently not applicable for this game.
Fortunately, game streaming services like Boosteroid offer a solution for you to play Street Fighter 6 on Mac M1. You can find the exact instructions for this method in the next paragraphs of this article.
How to download Street Fighter 6 on Mac?
Due to the lack of native macOS support, downloading Street Fighter 6 on Mac requires a little effort. The trick is to create a Windows environment on your Mac where you can install the Windows version of the game. If you've never done that, we'll guide you step by step in the next paragraph.
How to play Street Fighter 6 on Mac
The easiest and the most hassle-free method to play Street Fighter 6 on Mac is thorough Boosteroid's cloud gaming service. The process is simple and does not require downloading and installing heavy software on your system. If you're a Street Fighter 6 fan with an Intel Mac, you can install Windows 10 on your machine and play the game in your new Windows partition. Our detailed Boot Camp guide, which we link below, will show you how. Of course, you need to get the game first, so make sure you purchase it from a trusted source:
Play Street Fighter 6 on Mac with Boosteroid
With Boosteroid, you can play your favorite games on any device with a stable internet connection. The cloud gaming service has Street Fighter 6 in its library and here is how you can play the game on your Mac in a few easy steps:
1. Use the button below to go to Boosteroid's website and sign up for an account.
2. Log in and click on "Profile Details" in the top right corner of the screen, then select "My Account", after which to to "My Subscription."
3. Select a subscription plan that works for you and then use the Boosteroid's search bar to search for "Street Fighter 6".
4. When you see the game, click the "Install & Play" button and follow the on-screen prompts to complete the whole process.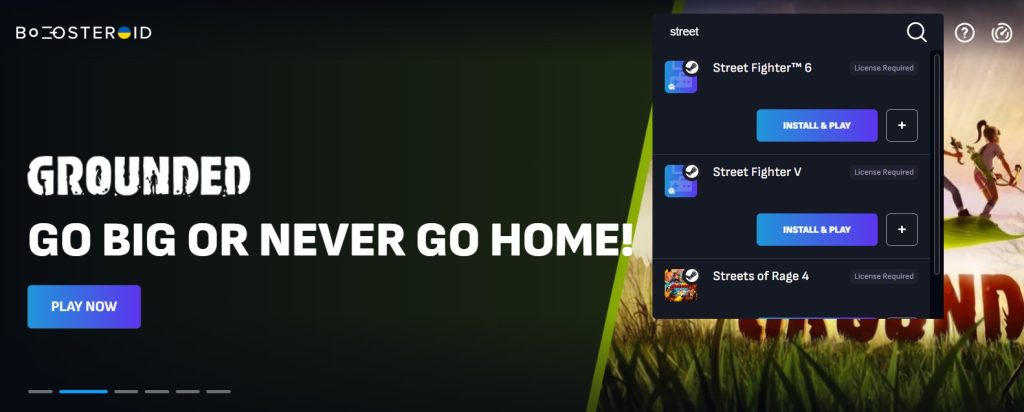 5. Finally, go to the game's page in the Steam Store and start playing! The game will run in your browser, using Boosteroid's cloud gaming service.
Play Street Fighter 6 on Mac with Boot Camp
Ready to roundhouse kick your Mac into running Street Fighter 6? Here are the steps to follow:
Go to Microsoft's website and download a 64-bit Windows 10 ISO file.
Open this file with the Boot Camp app, adjust your storage space between macOS and Windows, and proceed with the installation.
After your Mac restarts, follow the prompts for the pre-installation steps and then launch the installation.
Customize your Windows 10, install all the latest drivers and updates, and then download Street Fighter 6 to your newly created Windows OS partition.
If you're unsure about brief instructions, check out our in-depth guide on setting up Windows 10 on your Mac using Boot Camp, which can be found here:
Other games like Street Fighter 6 to try on your Mac
If you are a Mac gamer, on this website, you'll find plenty of titles that are available natively on macOS or can be played through cloud gaming platforms like Boosteroid, Xbox Cloud Gaming, or GeForce Now. Here are two fighting game suggestions that provide a similar experience to Street Fighter 6 we think you may like:
Injustice 2: A game for the superhero fans that pits DC Comics' greatest characters against each other in a battle for supremacy.
Dragon Ball FighterZ: A game for fans of the Dragon Ball series that presents fast-paced action and spectacular abilities that capture the essence of the anime.
Street Fighter 6 Review
Just when we thought the world of fighting games couldn't get any better, Capcom throws a thunderous uppercut with the release of Street Fighter 6. The latest iteration in this legendary franchise not only pays homage to its history but also propels the series into new and exciting territories.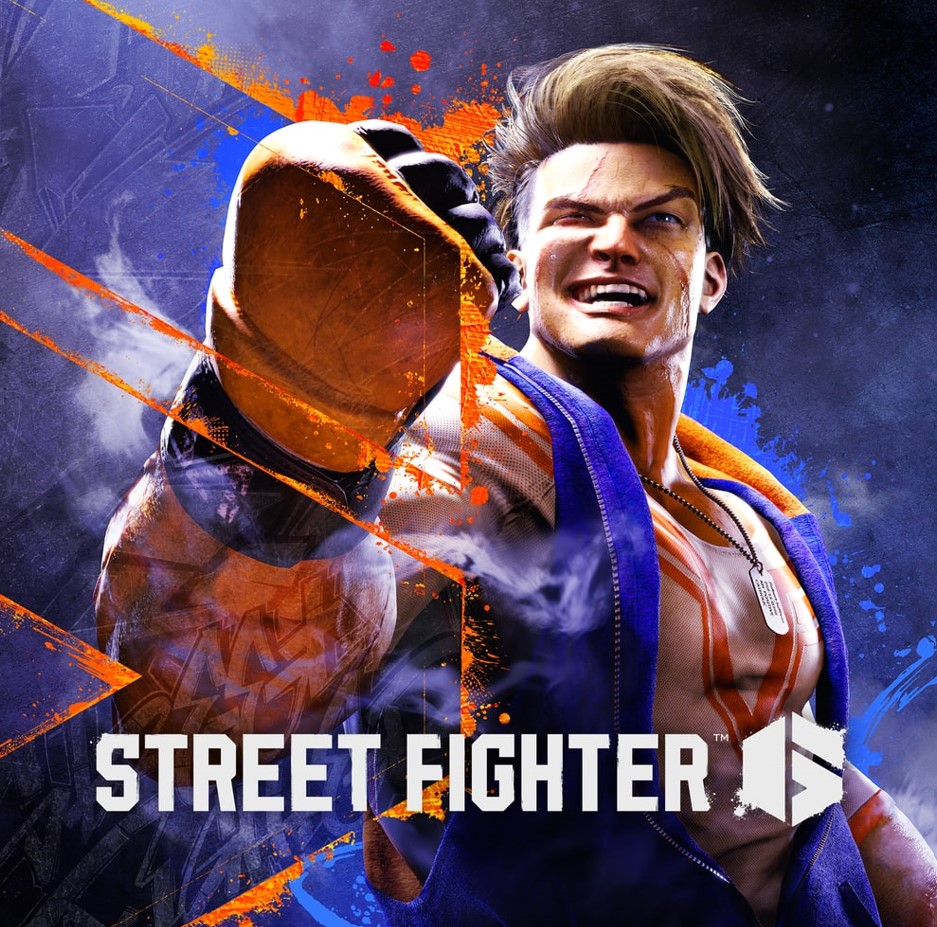 A Fresh Yet Familiar Roster
Street Fighter 6 brings us a roster that's a melting pot of old and new. Iconic characters such as Ryu, Chun-Li, and Ken return with their classic moves and style, yet tweaked and balanced for a fresh feel. The newcomers, on the other hand, are not only diverse and engaging but also bring new gameplay mechanics to the table, offering a level of depth that keeps players constantly engaged.
Redefining the Art of Combat
Combat in Street Fighter 6 has been meticulously redesigned. With an emphasis on strategy and skill, every move, combo, and counter requires deliberate decision-making, giving battles a satisfyingly tactical layer. Whether it's mastering the intricacies of a character's move set or learning to read your opponent's behavior, the game offers a rich and rewarding fighting experience that's accessible to newcomers and deeply satisfying for veterans.
Breathtaking Visuals and Sounds
Visually, Street Fighter 6 is nothing short of a masterpiece. The character models are detailed, the stages are vibrant and alive, and the animations are fluid and impactful. Each battle is an aesthetic spectacle, full of vibrant colors and dynamic lighting effects. The audio complements the visuals perfectly, with a soundtrack that is as energetic and memorable. Each punch, kick, and special move resonates with a satisfying impact.
Climbing the Ranks: Online Play
The online experience in Street Fighter 6 is arguably its crowning glory. With robust matchmaking, a ranking system that promotes fair and intense battles, and a surprisingly stable netcode, Street Fighter 6 offers a competitive arena that's as inviting as it is challenging. Whether you're fighting your way up the ranks or just watching the world's best duke it out in spectator mode, Street Fighter 6's online component is a major highlight.
Training for the Fight
Street Fighter 6 offers a comprehensive training mode for those looking to sharpen their skills. With a variety of customizable settings and a detailed analytics system, players can delve deep into the game's mechanics, refine their strategies, and learn to master their chosen characters. This commitment to fostering player growth is a testament to Capcom's understanding of what makes fighting games so compelling.
Expanding the World of Street Fighter
The addition of a well-produced story mode further deepens the game's lore and provides a narrative backdrop for the intense fights. This cinematic journey not only offers entertaining fan-service but also provides newcomers with a context that makes the world of Street Fighter more accessible and engaging.
Conclusion
Street Fighter 6 is a game that respects its roots while boldly pushing the envelope of what a fighting game can be. It's a testament to Capcom's enduring commitment to this iconic franchise, offering a polished, deep, and relentlessly fun experience that will keep players engaged for years to come. Whether you're a seasoned World Warrior or stepping into the arena for the first time, Street Fighter 6 is a battle well worth fighting.
Martina Nikolova
Martina likes to get into nitty-gritty of tomorrow's tech, from product design across to security based solutions. A long time mac user and developer, she has the expertise and strives to give new insight