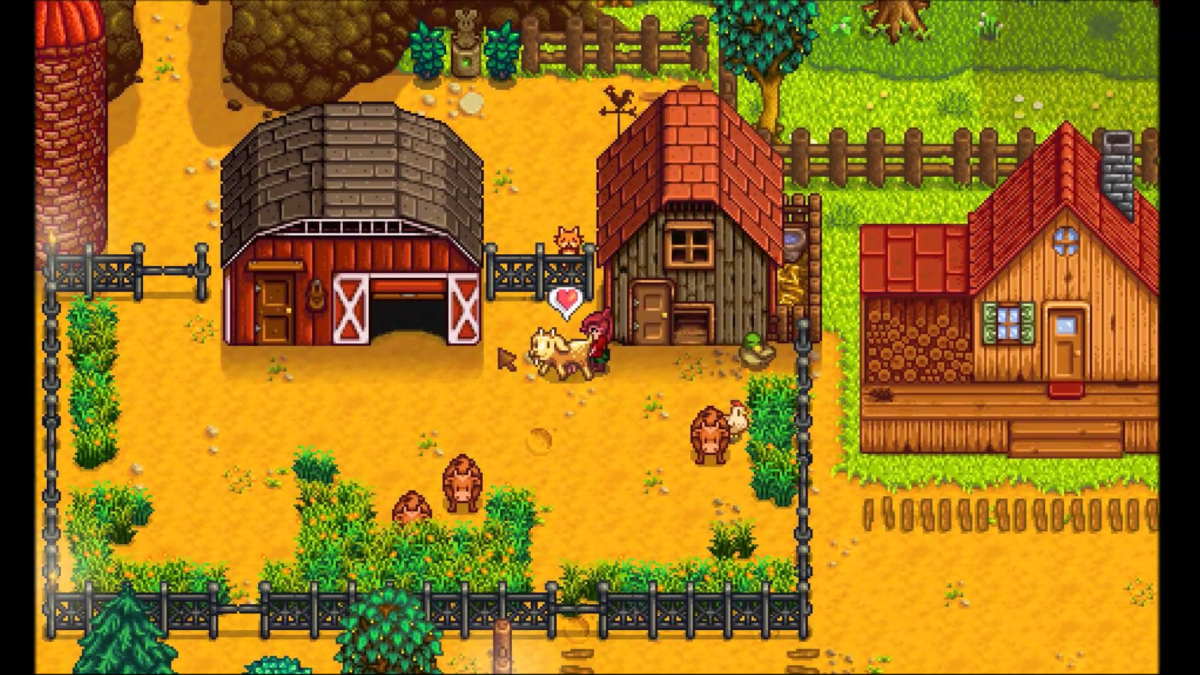 Stardew Valley (Mac)
Martina Nikolova, 11 months ago
0
10 min

read
Stardew Valley on Mac
Stardew Valley is a country-life role-playing game with no set end. At the start of the game, you are given an old farm that belonged to your grandpa. Your challenge is to begin your new life with just a few cash and a few tools at hand. During the gameplay, in Stardew Valley you'll slowly learn how to survive off the land and transform these overgrown fields into a flourishing home. However, this isn't a piece of cake. The traditional methods of doing things in this community have almost vanished since Joja Corporation established a presence here. The community center, which used to be the town's busiest and most active center of activity, is now in ruins. However, it seems that the valley is rich with opportunities. Will enough effort and commitment from your side will be enough to bring Stardew Valley back to its former glory? It's all up to you!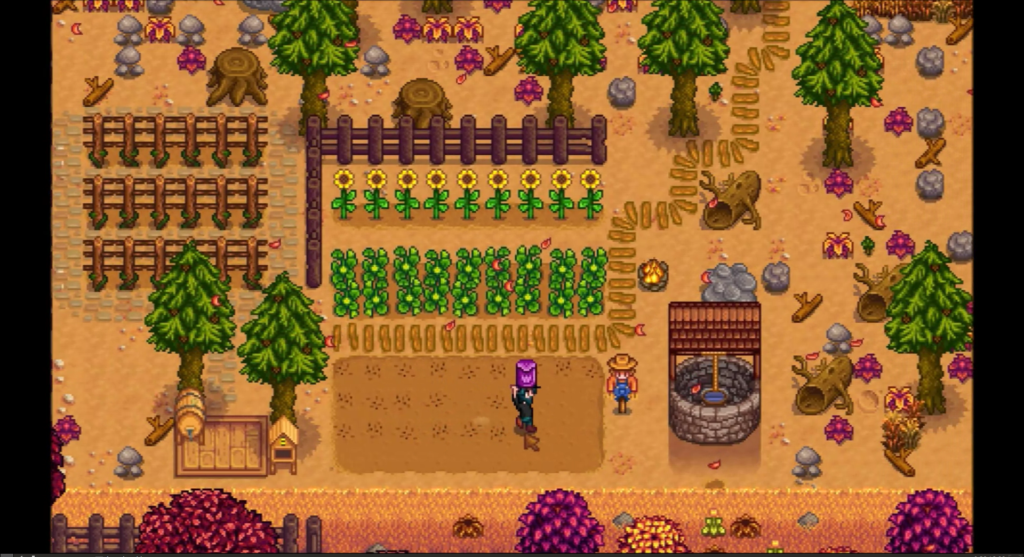 Features
Startdew Valley is rich with features that let you dive into the nitty-gritty of country life and farming and transform that unkempt valley into a bustling working farm! The game lets you raise animals, cultivate the land, create an orchard, create different tools and machines, and have fun on the way! You will have a lot of room to build the farm of your dreams in this game.
During the gameplay, you have many options to gradually improve your skills over time. You will gain experience in farming, mining, fighting, fishing, and foraging as you progress from a struggling greenhorn to a master farmer. These are the five different skill levels in which you will level up. As you make your way through the game, you will acquire new techniques for crafting and cooking, gain access to previously inaccessible regions, and have the opportunity to tailor your skill set by selecting from a range of careers.
Stardew Valley lets you participate actively in the life of the local community. You won't have any trouble making new acquaintances in the game since there are over 30 different playable characters. Every character has their own daily schedule, birthday, and special little cutscenes. As you become friends with them, they will eventually confide in you, ask for your assistance with their personal issues, and reveal their deepest, darkest secrets! Participate in seasonal celebrations such as luaus, haunted mazes, and feasts of the winter star, for example.
As you go farther into the underworld, you will come across new and frightening creatures, strong weapons, new landscapes, priceless gemstones, raw materials for creating and upgrading tools, and mysteries that have yet to be solved.
Farm with up to 4 players.
Farming with up to four players! If you don't want to play solo, you can invite up to three other players to join you in the valley online. Players are encouraged to collaborate in order to construct a healthy farm, exchange resources, and enhance the community around them. Players have the ability to increase the profit margin on products sold for a more challenging experience. And, as always, in farming having more working hands is better than having only one.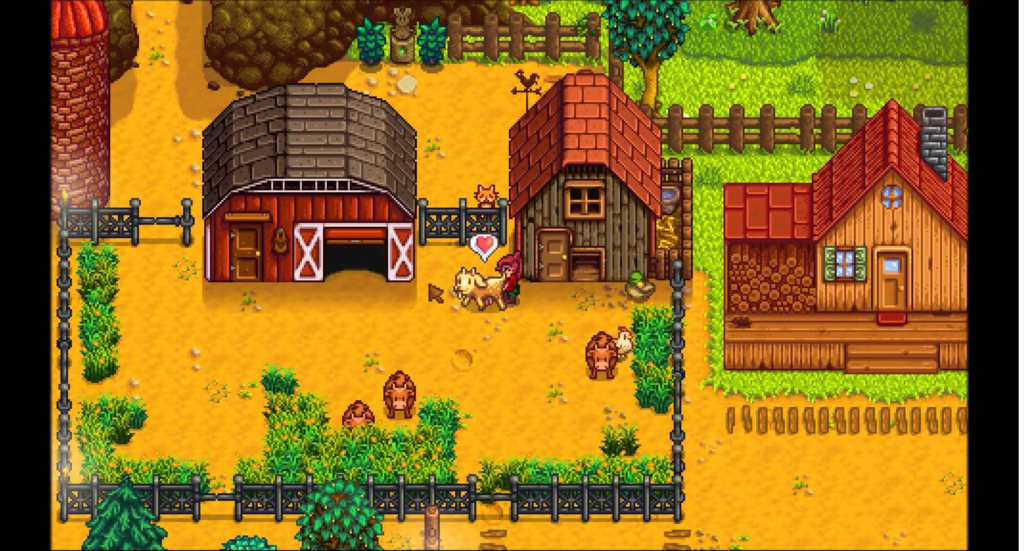 What gives you a lot of excitement and freedom in the game is that your game choices can have an unexpected end. The traditional way of life in Stardew Valley has undergone significant shifts ever since JojaMart first opened its doors. A significant portion of the town's infrastructure is now in a state of decay. You'll be given the option to either choose to pursue the other path and join forces with Joja Corporation or to help restore Stardew Valley to the splendor it once had by fixing up the old community center.
You really can spend hundreds of hours playing Stardew Valley without even noticing as you prepare different meals and craft different tools that can help you out. You can cook and create different products thanks to over one hundred different crafting and culinary recipes. Some of the meals you prepare will even provide you with temporary enhancements to your skills, running speed, or fighting powers.
An interesting touch to spice up your country life on the farm is the option to find someone to spend your life with, court them, and get married to them. There are a total of 12 eligible bachelors and bachelorettes to choose from, and each one has its own special character progression and cutscenes. Your spouse will join you on the farm after the two of you are married.
Aside from the challenges in farm life, Stardew Valley really gives you plenty of options to relax and enjoy a peaceful day with some time spent at one of the local fishing spots. The waters around the farm are full of life and a wide variety of tasty fish that change with the seasons. The game is so detailed, that you can even create bait, bobbers, and crab pots to help you catch every fish there and have maximum fun. Another nice touch is that you can make a contribution to the museum in your local community by giving away artifacts and minerals that you discover.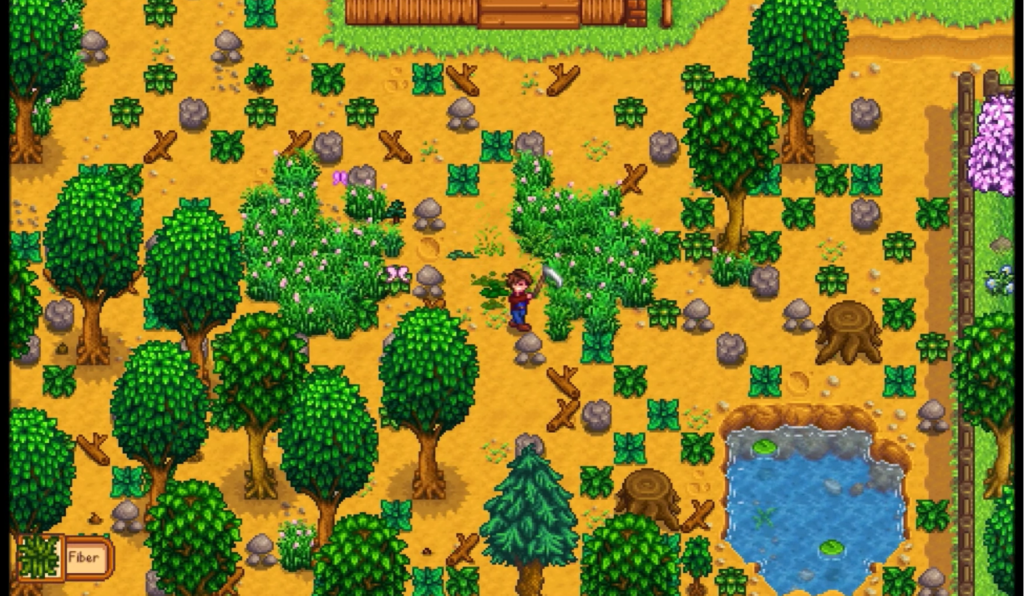 With tons of content, Stardew Valley gives you the unique opportunity to customize almost everything in the game and make it match your unique style and vision. You can personalize both the look of your character and the appearance of your home. You won't have any problem designing the house of your dreams since the game provides hundreds of different objects that may be used as decorations. And with more than two hours of unique musical content, Stardew Valley is a joyful game full of details that shouldn't be missed.
Can you play Stardew Valley on Mac?
As good news for Mac users, Stardew Valley is available on macOS, so there's no need to mess around with any complicated workarounds. Additionally, the system requirements for the game aren't extremely high, thus it's possible to play it on a Mac that was made within the last decade. Despite this, it's a good idea to double-check the system requirements before making a purchase.
The macOS version of Stardew Valley may be downloaded through Steam and used on a Mac. To play Stardew Valley on your Mac, all you have to do is download the Steam client, install it, and then search for Stardew Valley and download it.
How to play Stardew Valley on Mac
To play Stardew Valley on a Mac, just download the Steam client and install the game using the instructions below. You may also want to use the Boosteroid cloud gaming service to play Stardew Valley on a Mac, which is a quicker and easier option that doesn't require an installation.
If you want to save some space on your Mac, cloud gaming is your option to play Stardew Valley without downloading it. If you use Boosteroid, it allows you to stream a variety of games, even some that don't have Mac versions. Here are the more detailed instructions on how to use this cloud gaming service to play Stardew Valley on Mac.
Stardew Valley Set Up Methods:
Methods
Advantage
Disadvantage
Cloud Gaming
– No set-up required – Register and Play
– Access to a Library of over 70 top-rated free Games
– Smooth performance even on old Macs
– Monthly Fee
– Requires Decent Internet Connection

Native Version
– No Compatibility issues
– Optimized for Mac
– Slow Performance on older Macs
To play Stardew Valley with Cloud Gaming:
First, you will need to purchase the game.
Now you will need to register for Boosteroid. This allows you to add Stardew Valley to their Cloud Gaming Library. Once uploaded you can seamlessly play the game from your Mac, TV, or Mobile Device.
When Registered you will have additional access to more games for free. Pricing varies depending on the subscription plan.

Play Stardew Valley on Mac with Boosteroid
Navigate to the Boosteroid website and register using your email address.
Log in to your account, then click the profile name located in the top-right corner of the screen, and finally click Subscribe.
Select a payment method and a subscription plan from those offered by Boosteroid, and then provide the essential payment information in order to begin your Boosteroid subscription.
Select the search icon located at the top of the website, type in "Stardew Valley", and then select the game from the list of results. On the next page, click the Play button.

Click on OK, let's go to indicate your agreement to link your Steam Store account to Boosteroid, and after the initial loading completes, type in your Steam Store login details.
Stardew Valley should begin loading in a few seconds, at which point you will be able to start playing the game. If you want to have an experience that is more immersive, we suggest that you set your browser to Full-Screen mode and then hide its toolbar, so that it is only visible when the pointer is brought to the top of the screen.
How to play Stardew Valley on Mac using GeForce Now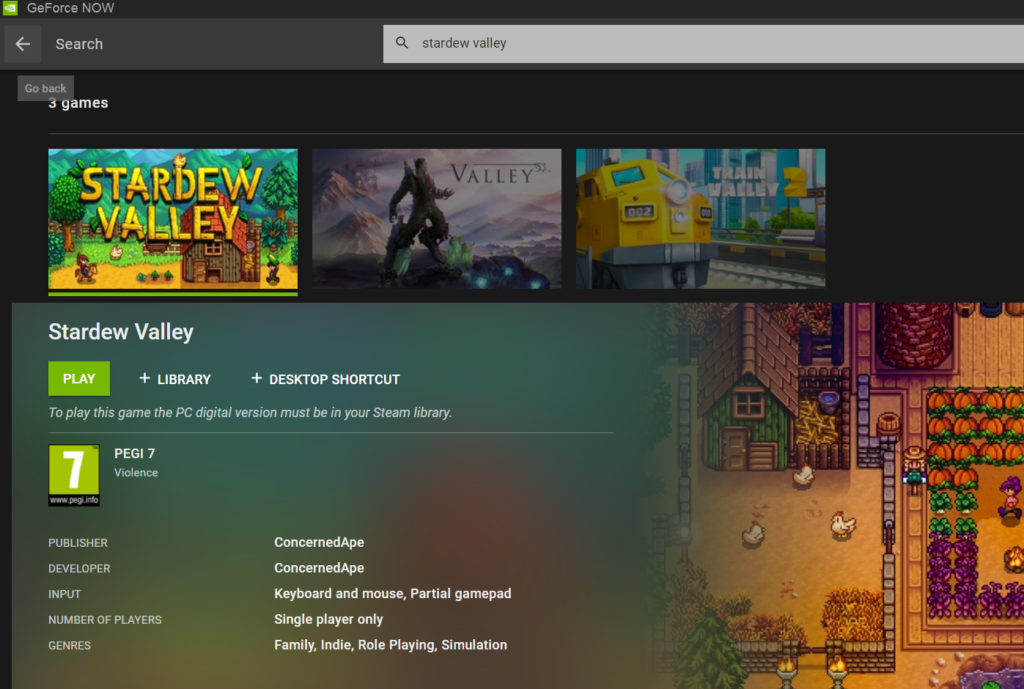 Before you can download the GeForce Now client for Mac, you have to first create an account on the GeForce Now website and then go to the downloads part of your profile page.
After that, you will need to install the client, open it, sign into your profile, and then look for Stardew Valley.
Click on the game's name from the search results, select the Play button, and give your confirmation for connecting to Steam by clicking on the Continue button.
Once GeForce Now has finished preparing the game, you will need to log in to Steam before Stardew Valley can begin inside the GeForce Now app.
For more detailed instructions on how to use GeForce Now, you can visit this page.
How to download Stardew Valley on Mac?
If you want to play Stardew Valley on your Mac, you'll need to download and install the macOS version of the Steam client program. Open the program, sign in to your Steam account, and search for Stardew Valley to download it on your Mac.
In most cases, downloading and playing Mac-compatible games is a cinch. Waiting for the game to download is the only time-consuming part but even that shouldn't take that long. To play Stardew Valley on your Mac, follow these simple instructions:
Go to the Steam website, create a Steam account if you haven't done so already, then log in.
Next, Install Steam on your Mac by clicking "Install Steam" button from the top and complete the setup steps.
Open the Steam app, log in with your account, and then click on the Store option.
Use the Steam Store search bar to find Stardew Valley and click on the game's listing after you find it.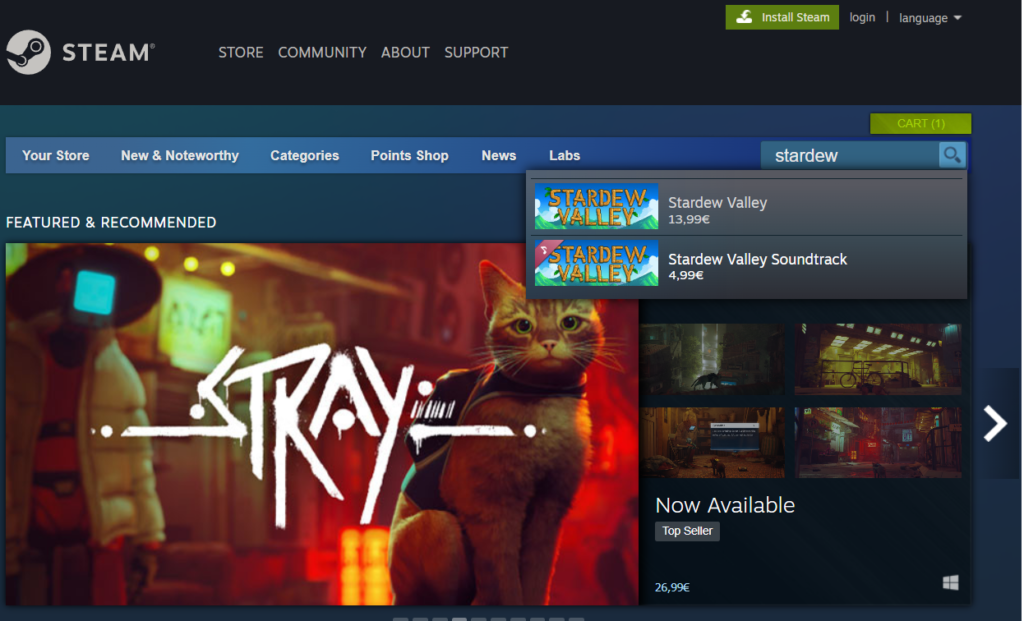 Finally, after clicking Add to Cart and selecting Purchase for Myself, provide the necessary payment information for the payment method you've chosen and purchase the game.
Next, go back to the Stardew Valley page in the Steam client and click on Play Game. Wait for the download process to complete, and once it is done, you may run the game directly from the Steam client or via the game's icon that should be generated in your Applications folder.
Stardew Valley on Mac M1
Both M1 Macs and Intel Macs can run Stardew Valley. The Stardew Valley macOS version that's accessible on Steam can work for Macs with either an M1 chip or an Intel CPU.
Many M1 Mac users know that it was initially difficult to run many of the software that were available for Intel Macs on M1 computers because of the difference in the CPU architecture. However, this problem has already been resolved. Apps designed for Intel Macs may now run as smoothly on Macs with M1 CPUs thanks to Apple's Rosetta emulation software. The first time you attempt to launch a program designed for an Intel Mac, a Rosetta installation prompt will appear automatically on your screen, and all you have to do is accept the installation. Rosetta would then switch on automatically whenever an Intel Mac software needs to be executed. This also applies to games such as Stardew Valley, which can run with Rosetta smoothly.
Martina Nikolova
Martina likes to get into nitty-gritty of tomorrow's tech, from product design across to security based solutions. A long time mac user and developer, she has the expertise and strives to give new insight