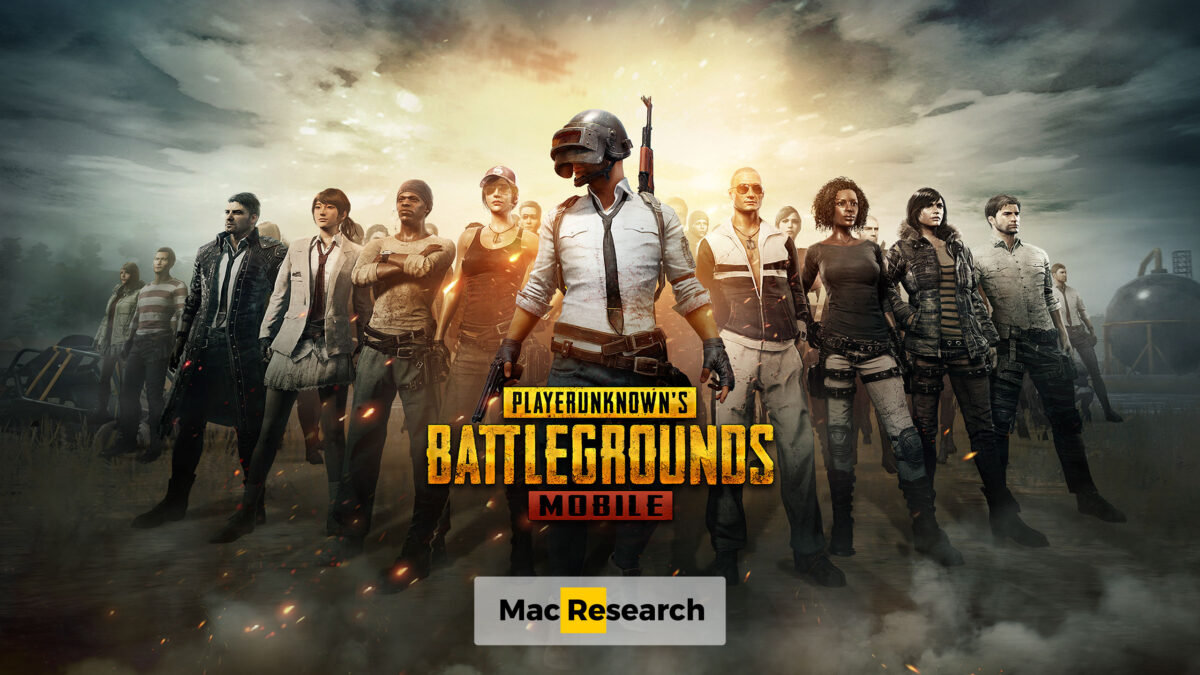 PUBG (Mac)
Martina Nikolova, 12 months ago
0
8 min

read
PUBG on Mac
PlayerUnknown's Battlegrounds (PUBG) is a competitive shooter video game released in 2017. As of 2022, the game is free to play for everyone who wants to have the opportunity to explore the game's diverse maps and a wide variety of weapons.
Even since it was created, PUBG has popularized the idea of throwing 100 players against each other until only the best (or last) remains. The original Battle Royale game has been fighting for relevance since then, as now, there are newer and more imaginative battle royale games to compete with, but PUBG's unique concentration on huge zones and realistic simulation means it hasn't lost its appeal.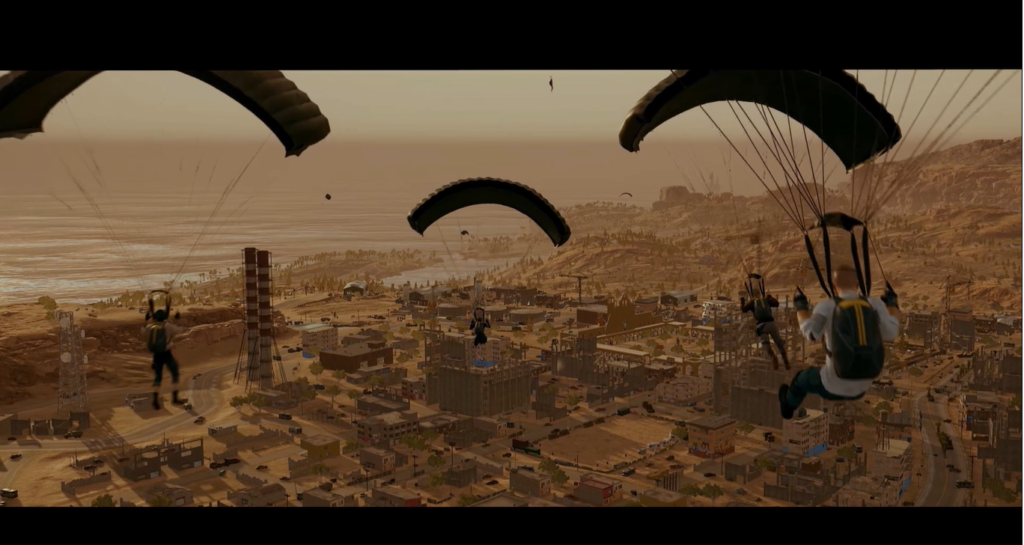 The game
After jumping into PUBG's wide environment, you'll need to be considerably more stealthy and tactical in order to survive. There are a lot of exciting and tense firefights to be experienced in the game, but the huge variety of guns can be a little cumbersome to get used to. This being said, the "gun feel" is somehow missing from PUBG's arsenal of strategies. Unless you move to the first-person mode or shoot down sights, weapons in third-person mode are bearable but painfully inaccurate. However, movement is clearly meant for third-person play, as the third-person player model is more realistically represented with slightly more fluidity. In comparison, first-person mode feels a bit sluggish, but it is still up to each individual player to get a feel of what fits his personal play style.
PUBG's emphasis on realistic bullet physics distinguishes it from other games of this genre, and the default absence of hit markers makes sense because PUBG aims to offer you as little information as possible to make its combat more intense.
Due to the game's keyboard and mouse nature, using a controller is like going back in time. Switching between weapons and ammunition is slow and unresponsive, the inventory system is cumbersome to use in critical circumstances, and shooting is shaky at best. So, to enjoy PUBG and have control, stick to using a keyboard and a mouse, as this is the core of this game.
The terrain
PUBG has diverse maps that are vast enough to get lost in. You'll never see everything in one go before the survivor zone forces everyone together at the end of a match. When it comes to topographical elements like rivers and mountains that can be used to your advantage in a tactical manner, it's all there for the taking. In addition to being visually appealing, this all functions as a means to help you avoid or ambush anyone who might be lurking in the shadows.
If you and your squad of up to four players find yourselves without a vehicle, however, it may be difficult to move across the vast terrains. If you do discover one, it could be a bit challenging to drive because of its poor controls and clunky physics.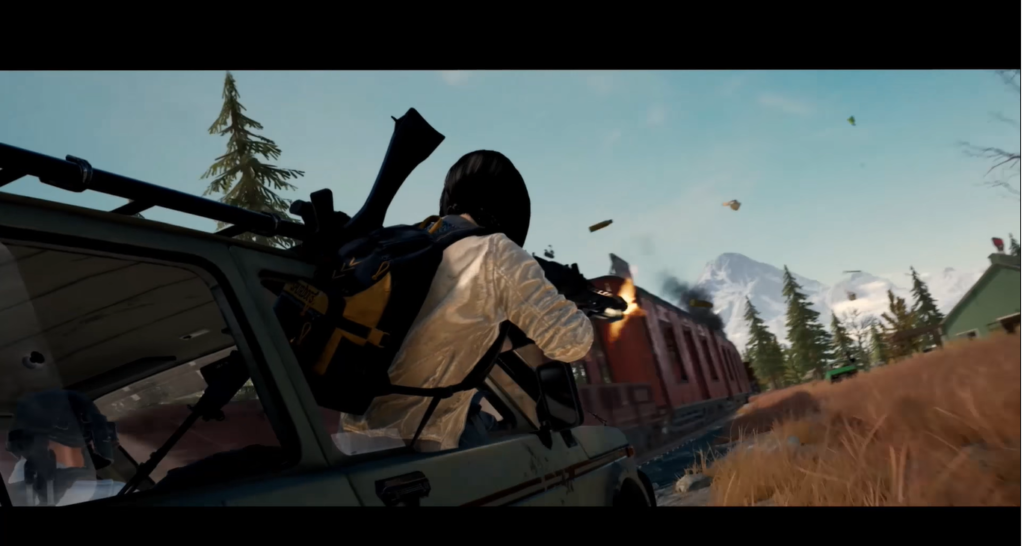 The constant search for ammunition and body armor to keep you in the fight fills the space between times of tension. Long periods of running, driving, biking, or occasionally flying around might take a significant portion of your time in the game. In spite of the unpredictability, looting may still be rewarding and fun because it can lead to significant wins like a powerful weapon or a set of tier-three armor simply waiting for you just around the corner.
Sounds
PUBG is a generally quiet game. There are no loud sound effects on notifications and there are no character conversations. When you begin a match, the only song playing on the main menu is silenced and there are no configurable intro tunes.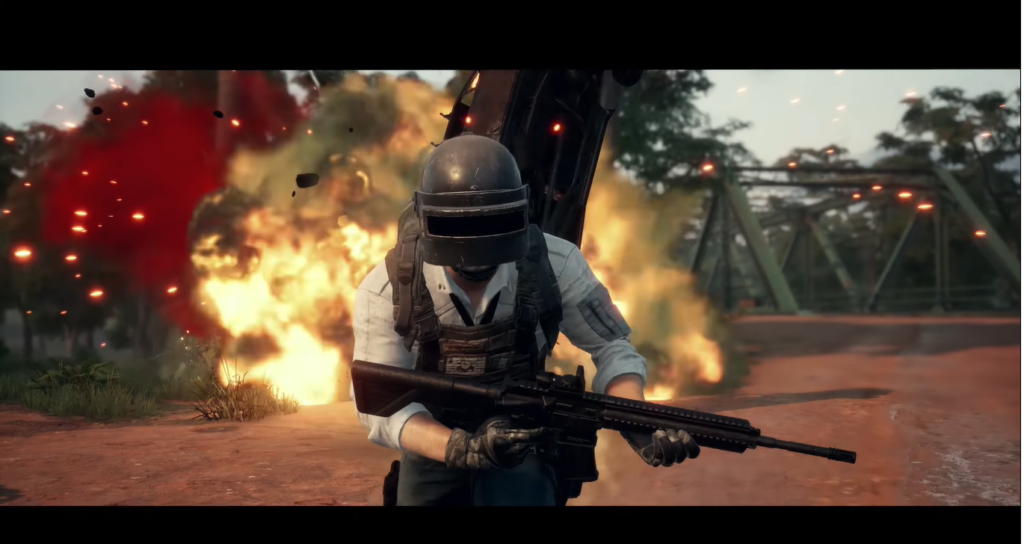 Training mode
One great thing about PUBG is the dedicated Training mode where you can play with all of the game's various weapons and toys, and test them against a firing range or a race car track. There is also a fun "jump school" section that lets you parachute in as many times as you like. A few necessary training rounds versus easy-to-kill bots are a great way for new players to swiftly get up to speed.
In both the solo and cooperative modes of PlayerUnknown's Battlegrounds, the goal is to survive as long as possible. There's always an opportunity cost to taking action or not taking action because of the large expanse of the map. This slower-paced struggle for survival of the fittest creates remarkable shootouts and intense moments in almost every match.
Can you play PUBG on Mac?
You can play PUBG on Mac. If you have a Mac and want to play PUBG on it, you should know that there is no official version of that game for macOS. However, there are some methods that can help you run the game on your Mac Machine, and in the next lines, you will learn about them.
How to download PUBG on Mac
To download PUBG on Mac, you need the Windows OS on the computer, because PUBG doesn't have a macOS version. The two options to install Windows and download PUBG on your Mac are to create a Parallels virtual machine and to use Boot Camp Assistant.
Unlike games that are officially supported for Mac, to play a game like PUBG on a Mac computer by actually downloading and installing the game, you will need to first jump through a couple of hoops. The main goal is to get Windows on the computer and there are two ways to do this effectively. The first one is to use Parallels to create a Windows virtual machine within your macOS and the other one is to install Windows in a separate partition on your Mac with the help of the Boot Camp Assistant tool. Both methods have pros and cons, but the one that's typically better optimized for gaming on Mac is the one that uses Parallels. Below, we will give you a quick overview of the processes of using each method, but for more in-depth instructions, be sure to check out the detailed guides that you will see linked below.
How to play PUBG on Mac
To play PUBG on Mac, you can download and then play PUBG on your Mac, but you must first install Windows.
Despite being available on a wide variety of platforms, PUBG isn't officially supported for macOS systems. This, however, doesn't mean that the game cannot be played on Mac – there are several viable workaround options and we will tell you about them in the next lines.
First, you will need to get the game.
Before playing PUBG make sure you get the game through the official websites.
PUBG Setup Methods
Methods
Advantage
Disadvantage
BootCamp
– Free to use at any time
– Windows 10 Environment

– Painful Setup
– Mediocre Performance
– Only Compatible with Intel Macs

Parallels Virtual Machine
– Easy Set-up
– Adequate Performance
– Play almost any PC game
– Windows 11 environment
– Compatible with M1 and Intel Macs
– 14-day free trial
– Yearly Fee
Check Our Latest List Of The Best Free Mac Games in 2023
PUBG For Mac M1
You can play PUBG on Mac M1. If you want to play PUBG on your Mac M1 after having downloaded the game, you will need to first use Parallels to create a Windows 11 virtual machine.
The only way to download and install PUBG on a Mac is to use virtualization software that will enable you to create a Windows virtual machine, through which the game can be played. Parallels is the recommended virtualization program for Mac gaming since it has settings that allow you to specifically optimize the VM for gaming. In addition, the program gets frequently updated with various improvements for Mac users. The Boot Camp variant is only usable on Intel-based Macs – M1 Mac models don't have access to the Boot Camp Assistant tool.
Of course, you can still use cloud gaming to play PUBG on your Mac M1 – platforms such as Boosteroid work equally well on Intel and M1 Macs, so if you have a decent Internet connection, you can start PUBG in Boosteroid right now, after a quick registration on the Boosteroid site.
How to play PUBG with Parallels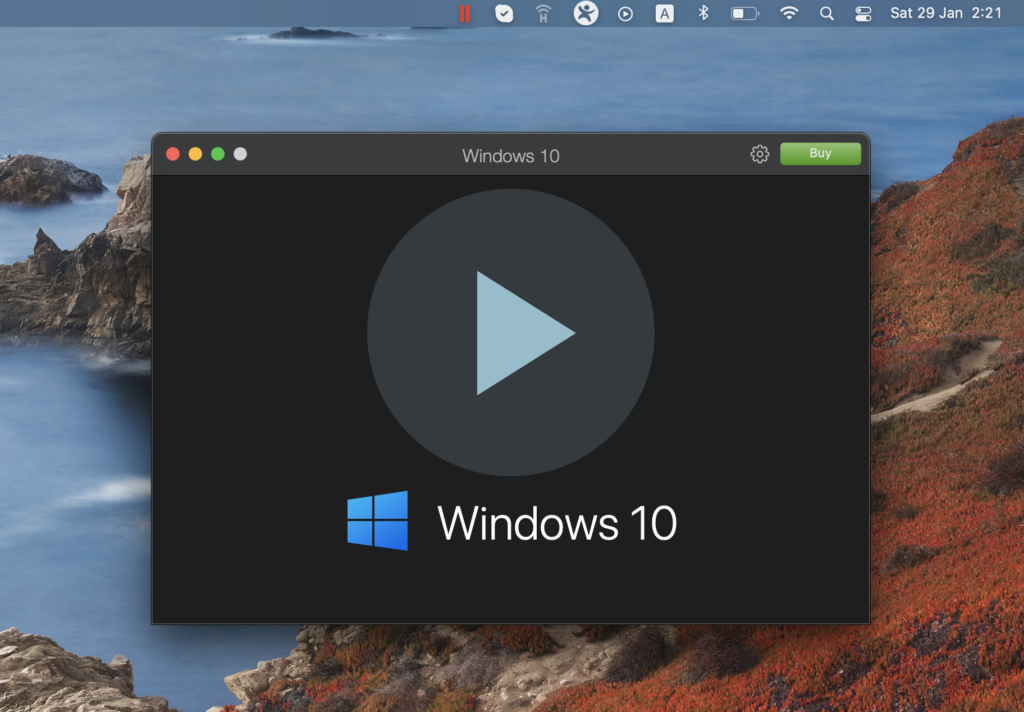 The first step is to get Parallels on your Mac – visit the official Parallels.com site to download the app and then install it.
Install Parallels on your computer by running the .dmg file and following the directions on the screen.
Once Parallels has been installed, open it and select the "Install Windows" option to begin the process of creating a Windows VM.
Create a Parallels profile or sign in to the virtual machine using one of the other available sign-up options.
Once you enter the VM, download the Steam or the Epic Games client and use it to install the game on the virtual machine.
Detailed Parallels on Mac guide.
How to play PUBG with Boot Camp Assistant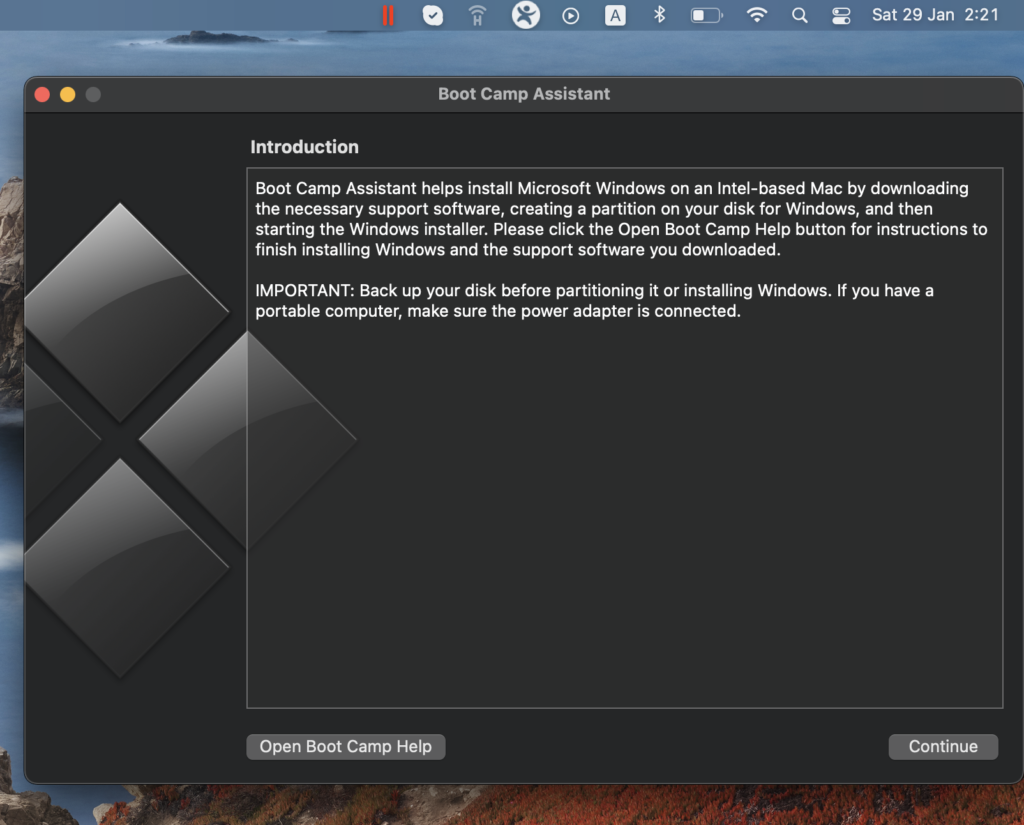 Download an installation file for Windows from this page.
Start Boot Camp Assistant from the Utilities folder, load the Windows 10 ISO file in it, allocate 150 GB or more to the Windows partition, and begin the installation.
Choose a language and location, enter your product key if you have one, and accept the Terms of Use to start the Windows installation.
Complete the Windows 10 customization and install Apple updates for Windows. After that, go to Steam to download PUBG.
Martina Nikolova
Martina likes to get into nitty-gritty of tomorrow's tech, from product design across to security based solutions. A long time mac user and developer, she has the expertise and strives to give new insight