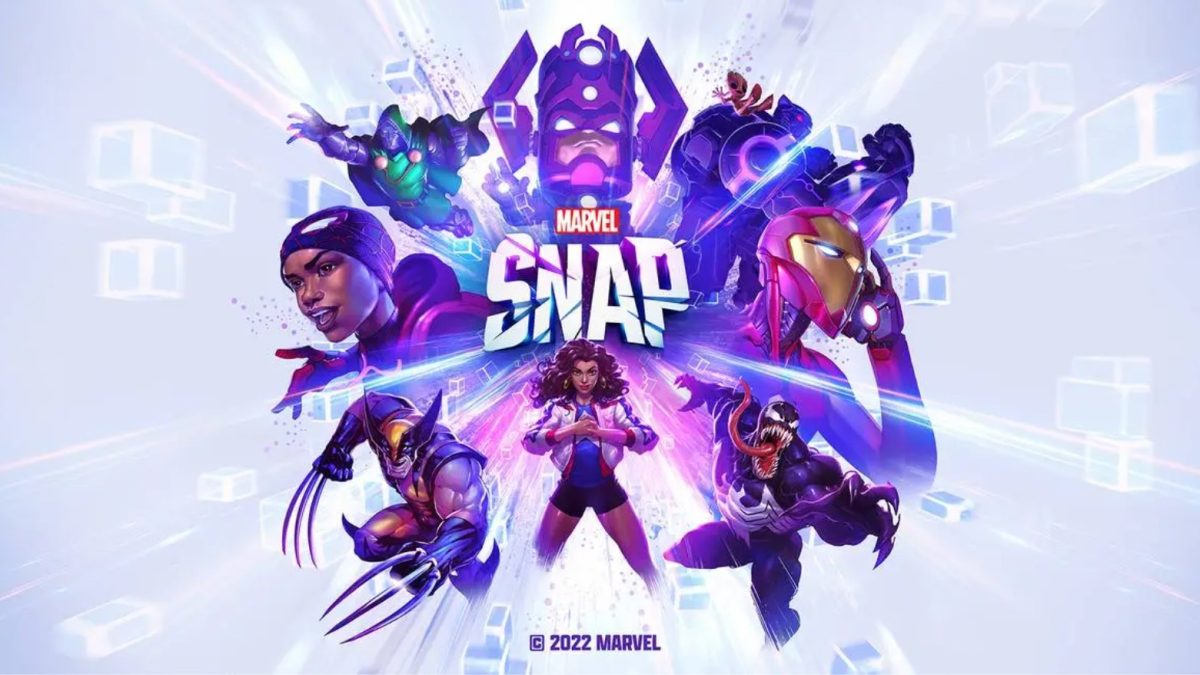 Marvel Snap (Mac)
Martina Nikolova, 2 weeks ago
0
9 min

read
Marvel Snap on Mac
Marvel Snap is a free-to-play cross-platform card game that offers quick, action-packed matches lasting just six rounds, each taking a mere couple of minutes. Its straightforward core gameplay doesn't translate to boredom, as the game boasts numerous mechanics and card abilities that provide players with diverse strategies for victory and plenty of room for creativity in deck-building. Those who want to play Marvel Snap on Mac should know that this game caters to Android and iOS users, along with Windows PC players. There is also a version of the game that requires macOS 11.0 or later and a Mac with Apple M1 chip or later. But dedicated gamers with older Macs can still enjoy Marvel Snap on Mac by following the guide below.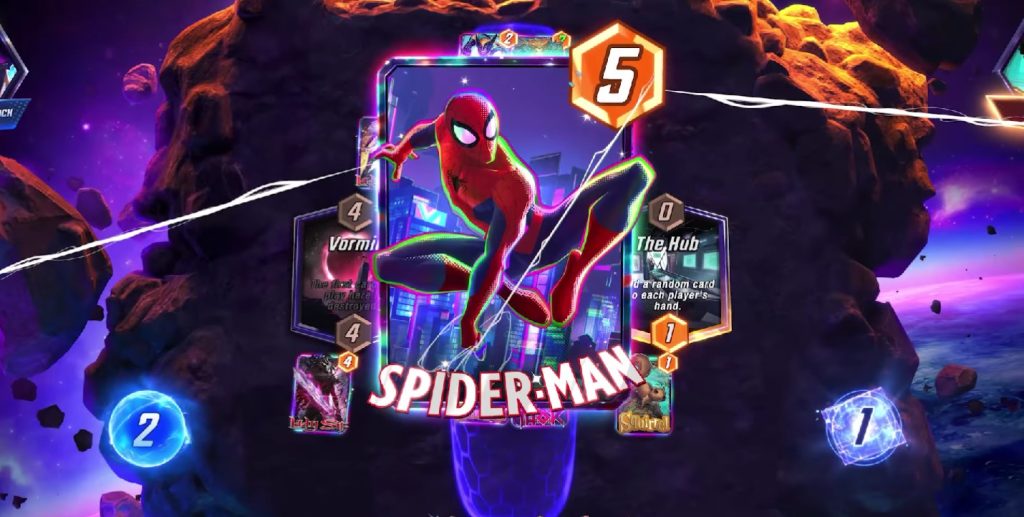 Is There Marvel Snap for Mac?
Yes, there is Marvel Snap for Mac for all the fans who want to play it. The cross-platform card game has made its way to Apple Mac computers, however, there's a specific requirement you need to be aware of. It's exclusively available on Macs equipped with Apple Silicon chips, which means you need to have a Mac with the M1 or M2 chip. If you do, you can find Marvel Snap for Mac on the Apple App Store, listed under the "Designed for iPad" version. This is because Marvel Snap won't show up as a Mac app result, and you need to look for it in the "iPhone & iPad Apps" section. If you want to play the game on an older Mac, below you will find a few more alternatives.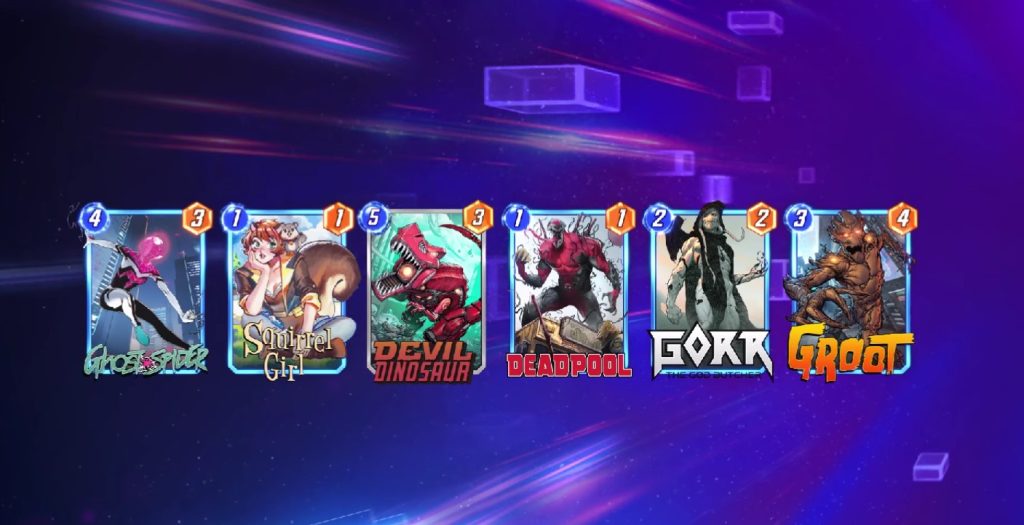 Can you play Marvel Snap on Mac?
Yes, you can play Marvel Snap on Mac in several easy ways. Cloud gaming services such as Boosteroiod can stream the game directly in your browser without a regard to any specific system requirements. Of course, if you have a Mac with M-series Apple Silicon chips you can get the game from the Apple App Store and play it with ease. However, if you have an older Mac, your option is to set up a Windows environment on your Mac with tools like Parallels or BootCamp, that will allow you to play Marvel Snap on Mac through emulation.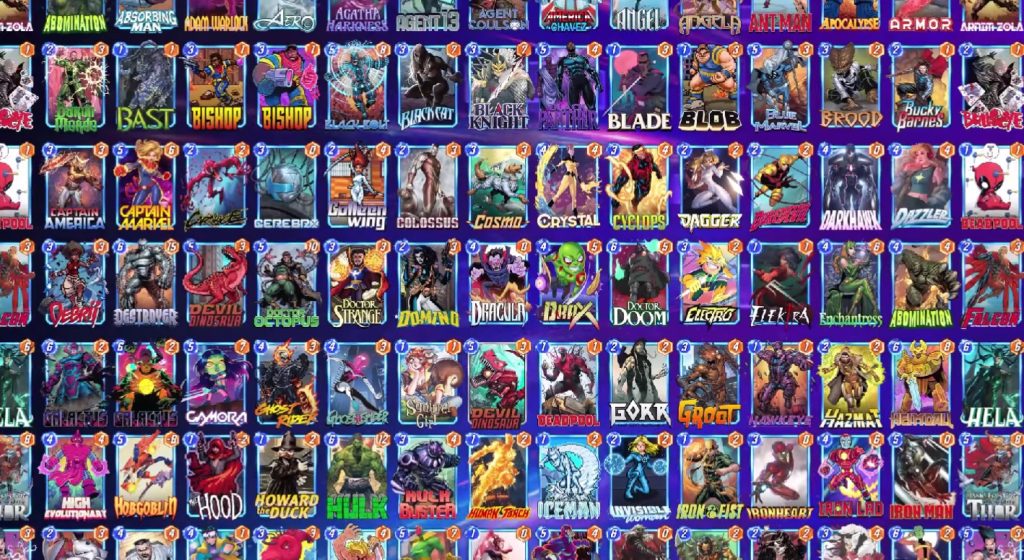 How to Download Marvel Snap on Mac?
If you want to download Marvel Snap on Mac and you have a machine that meets the game requirements, you can simply get it from the Apple App Store. However, if your Mac Machine does not have an M1 or an M2 chip, you can either play the game via cloud gaming services like Boosteroid (you can learn more about it below) or you can set up a Windows environment on your Mac, where you can download Marvel Snap on Mac from any platform that provides it for Windows, such as Steam or the game's official website.
How to Play Marvel Snap on Mac
Now, let's dive into the details and walk you through the process of playing Marvel Snap on Mac. First, you'll need to decide how you want to play it – either via cloud gaming with Boosteroid, by setting up a Windows environment using Parallels or BootCamp or by installing it on your Apple Silicon machine. Boosteroid operates on the concept of using robust remote servers for rendering and processing games, making it accessible to a wider audience. On the other hand, Parallels allows you to seamlessly switch between macOS and Windows without needing to reboot your Mac, but it's a paid software. BootCamp is a free option that comes pre-installed on your Mac, but it requires rebooting your system to switch between operating systems.
Before we delve into these methods, you'll first need to acquire a copy of Marvel Snap from reputable gaming platforms like Steam or the Apple Apps Store.
Once you've got the game, you can proceed with the method that suits you best.
Play Marvel Snap on Mac with Boosteroid
Boosteroid is a cloud gaming platform that provides a convenient alternative for playing video games on your Mac. If you're not keen on setting up a separate Windows partition on your Mac just to play games, then cloud gaming services like Boosteroid are worth exploring. These services operate by running the games on their remote servers and then streaming them directly to your Mac. This eliminates the need for you to download and install the game in a Windows environment. Here's a step-by-step guide to get you started:
1.Click on the "Play with Boosteroid" below to visit the Boosteroid website. There, you need to create a new account or log in using your Google Account credentials.
2. Go at the top-right corner of the screen, and open your profile details by clicking on "My account".
3. Activate a Boosteroid plan of your choice under the "My subscription" tab to begin using the gloud gaming services.
4. Once your Boosteroid subscription is active, search the game you want to play in the search field and select it.
5. On the game's dedicated Boosteroid page, click the "Play" button to launch the game.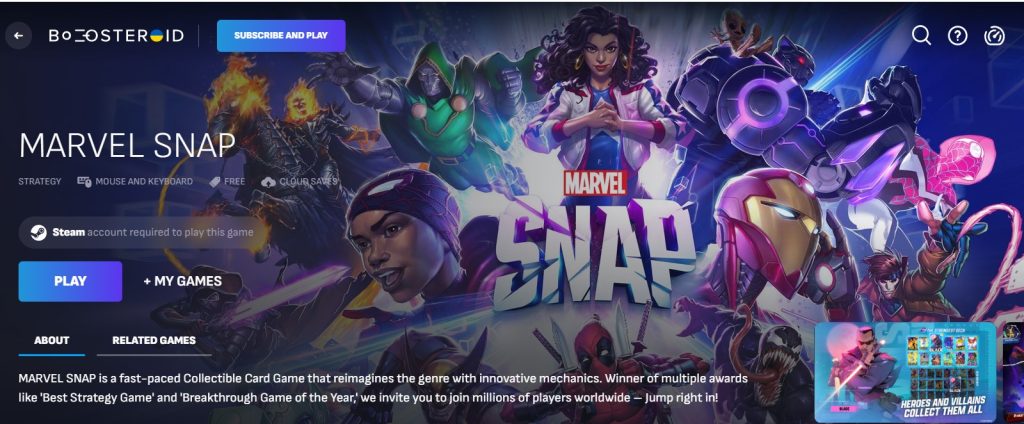 6. You will be asked to connect your Boosteroid and Steam Store accounts. Once you do that you can enjoy Marvel Snap on Mac without the need for extensive hardware requirements.
Play Marvel Snap on Mac with Parallels
Parallels Desktop is a versatile software application that empowers you to create a virtual Windows environment right on your Mac. Whether your Mac runs on an Intel or M1 chip, Parallels Desktop is fully compatible, and setting it up is a straightforward process. If you're enthusiastic about playing Marvel Snap on Mac using Parallels, we've got you covered with a comprehensive step-by-step guide, which you can access by clicking the provided button:
Play Marvel Snap on Mac with Boot Camp
If you happen to own an Intel-based Mac, you've got another option available, known as Boot Camp. This official tool provided by Apple allows you to install a fully functional Windows operating system on a dedicated partition of your Mac. If you're curious about how to utilize this method, we've put together detailed step-by-step instructions to help you through the process:
Play Marvel Snap on Mac M1/M2
M1 and M2 powered Macs offer such a unique advantage in gaming. These Macs, including the latest MacBook Pro, MacBook Air, Mac Mini, and iMac models, have the capability to run a wide range of iOS apps and games on macOS. This is particularly advantageous because many iPad and iPhone apps are highly advanced and well-suited for desktop usage.
To download and play Marvel Snap on Mac M1 or M2 do the following:
Open your Mac and go to Apple App Store.
Next, go to the bottom left corner of the screen and click on your profile.
After that, under account click iPhone‌ & ‌iPad‌ Apps.
Search for the game and once it appears in the results, download Marvel Snap on Mac and start playing!
Note: Please be aware that our research indicates that playing Marvel Snap on an M1 Mac may result in a temporary or permanent account ban within the game. To avoid this issue, it is strongly recommended that you play the game using a secondary account or as a guest.
Marvel Snap Review
Marvel Snap is a thrilling digital collectible card game that brings the iconic characters of the Marvel Universe to life in a unique and strategic gaming experience. Developed by Second Dinner and published by Nuverse, this game is available on Android, iOS, macOS, and Windows. After a period of beta testing, it officially launched on October 18, 2022, bringing Marvel fans a new way to engage with their favorite heroes and villains.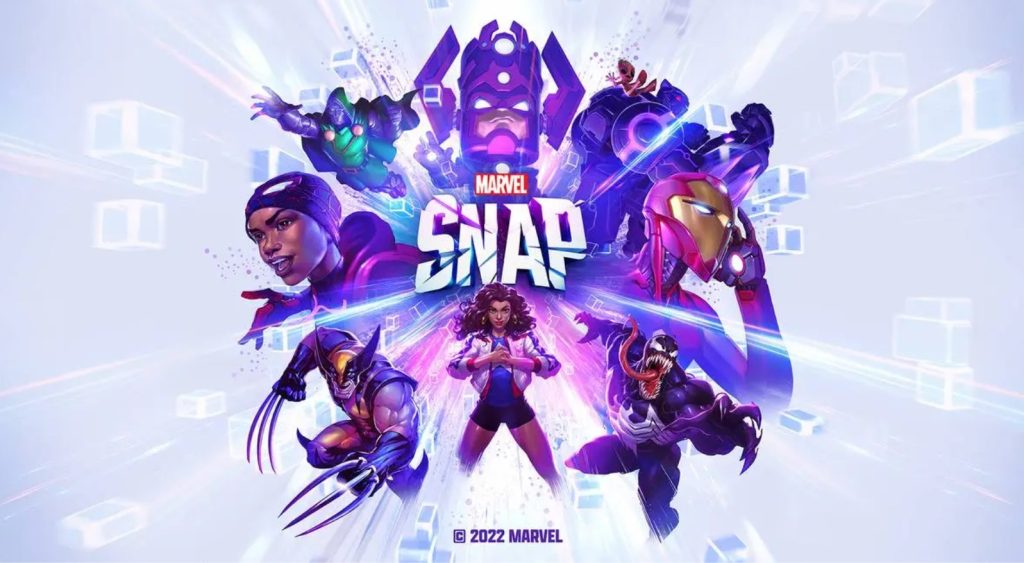 Gameplay
Marvel Snap introduces players to a deck of 12 cards, each featuring a Marvel character with their own cost, power level, and special abilities. The game's core mechanic revolves around strategy and timing. In each round, players simultaneously place their cards face down in one of three locations, each with its own unique effect. The goal is to win two out of three locations. The catch is that you must carefully manage your energy as it increases with each round, allowing you to play more powerful cards.
A unique feature of Marvel Snap is the "cube" system, where players can double the stakes of a game by "snapping." It adds an element of risk and strategy, akin to the doubling cube in Backgammon. The game's mechanics are relatively simple compared to other collectible card games, making it accessible to a wide range of players.
As of the global release, Marvel Snap boasts a collection of over 170 characters, with the promise of more being added weekly, ensuring that the game remains fresh and exciting for players.
Game Modes
The primary gameplay mode involves one-on-one matches against randomly selected human opponents, using pre-made decks based on unlocked cards. The Standard mode offers a Ranked game mode with a monthly season reset. Other multiplayer modes include Battle Mode, Conquest, and an upcoming Test Deck Mode, each offering a unique twist on the core gameplay.
Monetization
Marvel Snap follows a free-to-play model with microtransactions for cosmetic skins and a battle pass. However, it faced controversy during its beta release due to Nexus events and loot boxes, which allowed players to gamble for cards and cosmetics. These were later removed from the game, and a more transparent premium currency system was implemented.
Development
Marvel Snap is the debut game from Second Dinner, founded by former Hearthstone developers. The addition of Battle Mode and the promotional trailer featuring Samuel L. Jackson as Nick Fury highlight the studio's commitment to delivering an engaging gaming experience.
Game Art
In Marvel Snap, players can collect stunning variants of their favorite cards, purely for cosmetic purposes. The game boasts over one thousand different variants, some of which are named after renowned artists like Rian Gonzales, Kim Jacinto, and Dan Hipp.
Conclusion
In conclusion, Marvel Snap is a visually captivating and strategically engaging card game that caters to both Marvel enthusiasts and card game fans. Its simple yet deep gameplay mechanics, coupled with regular content updates, ensure that players will continue to snap into action with their favorite Marvel characters for a long time to come.
Martina Nikolova
Martina likes to get into nitty-gritty of tomorrow's tech, from product design across to security based solutions. A long time mac user and developer, she has the expertise and strives to give new insight