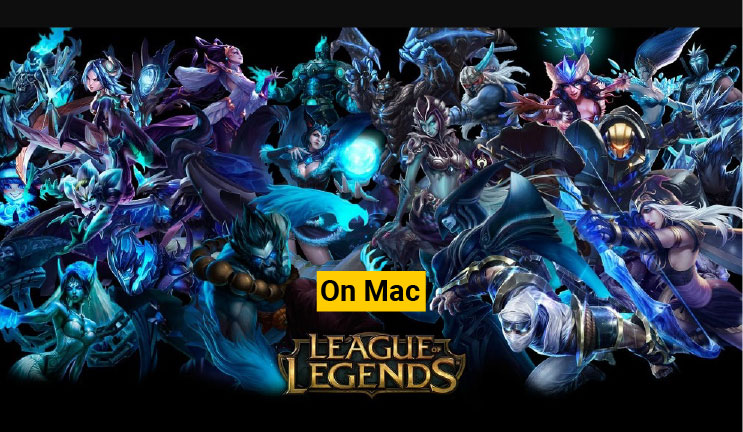 About League of Legends on Mac
League of Legends is a free MOBA game that can natively be played on Mac systems. League of Legends is one of the most popular multiplayer games, and you can easily play it on your Mac right now without needing any complex workaround methods.
Since its release back in 2008, League of Legends, by Riot Games, has gone on to become one of the most played multiplayer games ever and one of the biggest E-Sports with many tournaments and massive prize pools.
MOBA
The game genre of League of Legends is MOBA, which stands for Multiplayer Online Battle Arena. In fact, LoL is the first standalone MOBA game, a successor to and inspired by the DotA (Defense of the Ancients) map/mode for the Warcraft 3 game. The release of League of Legends and its immediate rise sparked the release of many other MOBA games, making this one of the most played types of video games in the 2010s. For those of you who have never tried a MOBA game, it's basically a combination of a real-time strategy and an RPG game. You choose a character that has several abilities and specific stats, and you are put in one of two teams (teams in MOBA games are usually of five people). The goal of your team is simple – to destroy the enemy base while preventing the opposing team from destroying your base. In most MOBA games, each team's base spawns waves of AI-controlled fighters that are typically weaker than the player characters. The majority of MOBA games are played from a top-down perspective, which is what makes them similar to RTS games.
Editors' Choice: Play Genshin Impact on Mac
Decade Old
As soon as it was released, League became very popular and several years after its release, it gained the status of the most played video game in the world, surpassing even World of Warcraft, which was still very popular at the beginning of the past decade. Despite having been released more than a decade ago, due to frequent updates, balance changes, the additions of new characters (champions), items, abilities, modes, and modifications to the base map/arena, League of Legends has managed to stay relevant all those years later. The game has greatly evolved since it was first released all those years ago, which is the reason it's still going strong today. MOBA games, in general, can be a lot of fun due to their seemingly simplistic premise that has unexpected depth once you start getting more into the game.
Typically, MOBA games are easy to learn but difficult to master, and League of Legends is a great example of that. You can learn the basics of the game within a day, but due to the huge roster of champions, you can pick from and inevitably play against, it would take hundreds of hours of gameplay before you can comfortably play with and against any champion, knowing what their abilities, strengths, and weaknesses are. Combine this with the fact that this is a team game, and you get very diverse gameplay even though you are always playing on the same map, striving to complete the same objective.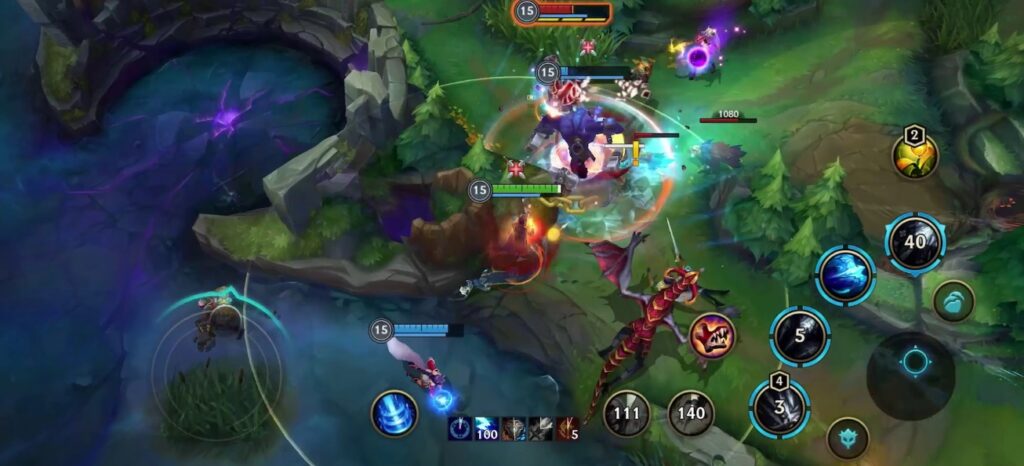 Multiplayer
If you are looking for some multiplayer fun, you can't go wrong with League of Legends – the game isn't too difficult to get into, and once you do, it can suck you in with its wide variety of champions, each one with his or her unique skills that you'd want to explore game after game. However, it needs to be mentioned that there are, of course, some downsides to this game. The main downside, in my opinion, doesn't come from the game itself, but rather from the player base. Being as popular as it is, and being played by such a wide demographic of gamers, the League of Legends player base tends to be… not that great. It's not uncommon for players to rage-quit for the most insignificant of reasons, leaving your team with one person fewer compared to the enemy team, which oftentimes means losing the game. This is only one example of what can happen if (when) you end up in a team with one or more bad teammates. Of course, this is an omnipresent risk of online gaming in general, but it just seems that League of Legends is one of those games where such situations seem to occur a bit too often. Of course, you can always have a premade team with friends, and then your success with the game would be much better and there would be much less frustration.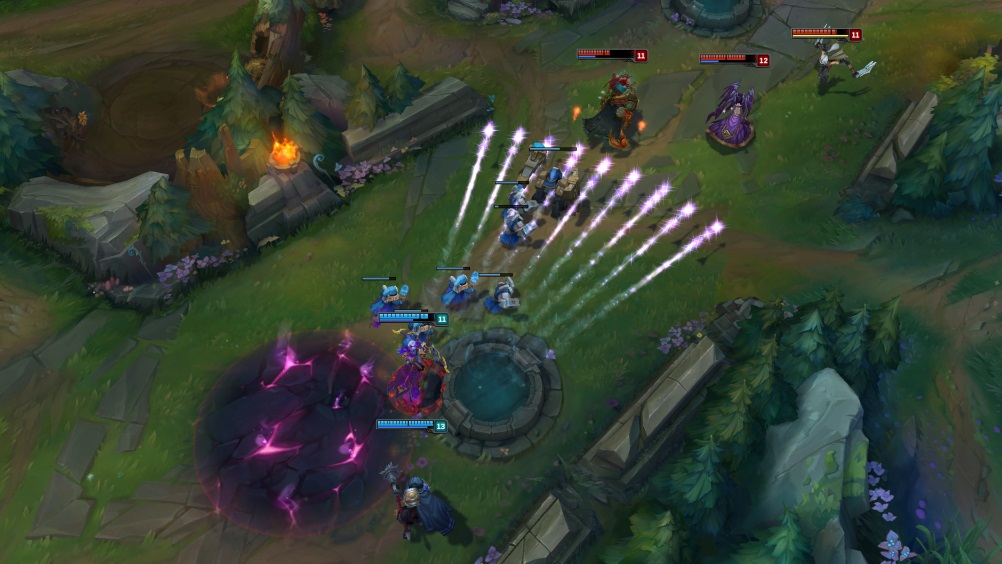 The last thing I'd like to mention is that League of Legends truly is a free-to-play game. There are in-game purchases that you can make, but they are primarily cosmetic (such as champion skins). It must be said that there are also certain power-ups that you can purchase in the game with real-life money that would make your champions marginally stronger, but you can also get those power-ups through an in-game currency that is earned by playing more games. It may sound grindy, but in practice, it doesn't really feel that way. League of Legends never feels like a pay-to-win, which I highly appreciate, seeing as how there are so many pay-to-win games nowadays that are disguised as free-to-play.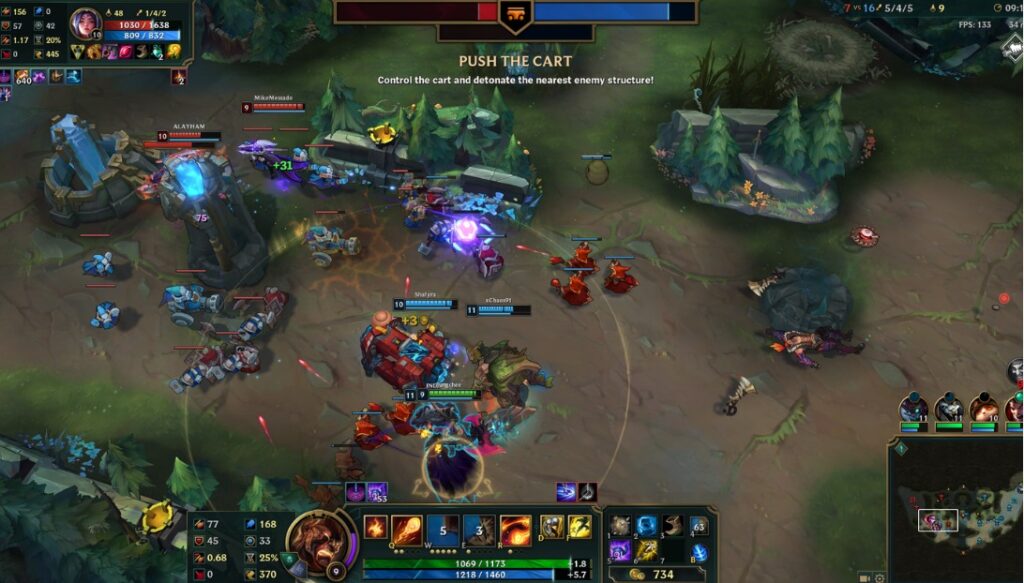 How to download and play League of Legends on Mac M1
To play League of Legends on Mac M1, simply create a Riot Games account and download the game's installation file. After that, simply install the game as any other regular app, and you'd be able to play League of Legends on your Mac M1.
Since there is an official macOS version for League of Legends, it doesn't matter whether your Mac has an Intel or an M1 processor. On both types of Mac computers, the game should run without a problem. For more detailed instructions on how to install the game and start playing it, please read the guides we've provided down below.
How to download and play League of Legends on Mac
To download and play League of Legends on Mac, go to the Riot Games website, download the game's installation file, and perform the installation. An alternative way to play League of Legends on Mac is to use the GeForce Now cloud gaming service.
Both of those are viable methods that are very easy to set up, so it's up to your personal preference which one you will use.
Downloading and playing League of Legends on Mac
Here's how to download the game, install it on your Mac, and play it natively.
Go to the official League of Legends site and click on Play for Free.

On the next page, select your region (from the top-left), then enter your email address, and click Start.


If you already have a League of Legends account, select the Click to Download button to directly start downloading the game.

Next, enter your birthdate and click the Next button.
After that, type a username and password for your new account, confirm the password, check the license agreement box, and click on Next.
Finally, click the Download for Mac button on the next page, choose a download location if you are asked to, and the download process for the League of Legends installation file will start.

After the installation finishes, open the downloaded file – your Mac will probably ask you whether you are sure you want to open the file, click Yes/Continue, and then drag the League of Legends icon to the Applications folder icon in the window that opens. This will start the installation of the game.
Once the installation completes, double-click the League of Legends icon in your Applications folder and wait for all the necessary updates for the game to download. This process can take a while, since it is now that the bulk of the game's data is getting downloaded.
Once the game updates itself, you can enter your username and password and start playing!
Using GeForce Now to play League of Legends
GeForce Now allows you to play games that you already own without downloading them and installing them on your computer. Instead, the game is running on a remote machine that's connected to your Mac and so the gameplay is basically being streamed onto your screen while you are controlling it from your Mac. This is useful if your Mac is not able to run a very demanding game or if you don't have the free storage space to install the game. That said, the system requirements for using the GeForce Now service and running League of Legends are similar, so if your Mac can't run LoL, it's unlikely that it'd be able to use GeForce Now. Anyway, if you don't feel like downloading the game and want to start playing it right away rather than waiting for all those updates to download, here's how to do this using GeForce Now.
Go to the website of GeForce Now, click Play Now from the top, and then select the subscription plan you prefer (Free/Priority/RTX 3080 – you can see a short description for each plan on that page).


Next, if you don't have an account, create one, then verify your email, go back to the GeForce Now site, click Play Now again, and sign in to your newly-created account. If you already have an account, simply log in to it.
When you enter your account, scroll down to the Quick Links section, select Download Apps, and then download the GeForce Now client for Mac.

Start the file you downloaded (confirm that you want to open it if your Mac asks for your permission), and then install the client by dragging the GeForce Now icon to the icon of your Applications folder in the window that opens.
Once the client is installed, go to Applications and open the GeForce Now app from there.

Log in to your GeForce Now Account, then type League of Legends in the search bar and then click the League of Legends tile once it shows up.

Click Play, then click Continue, and wait for the game to load. You may be asked which highlights of the game you want to be captured by GeForce Now – select whatever you prefer. If you wish, you can simply uncheck everything.
Next, sign in with your Riot Games/League of Legends account (see above how to create one).
When you enter the game through GeForce Now for the first time, you will be asked to accept the license agreement – scroll down to the bottom and click Accept when the button stops being greyed out.
After that, click Play, agree to the rules shown on your screen, pick a desired name, and start playing!
Martina Nikolova
Martina likes to get into nitty-gritty of tomorrow's tech, from product design across to security based solutions. A long time mac user and developer, she has the expertise and strives to give new insight