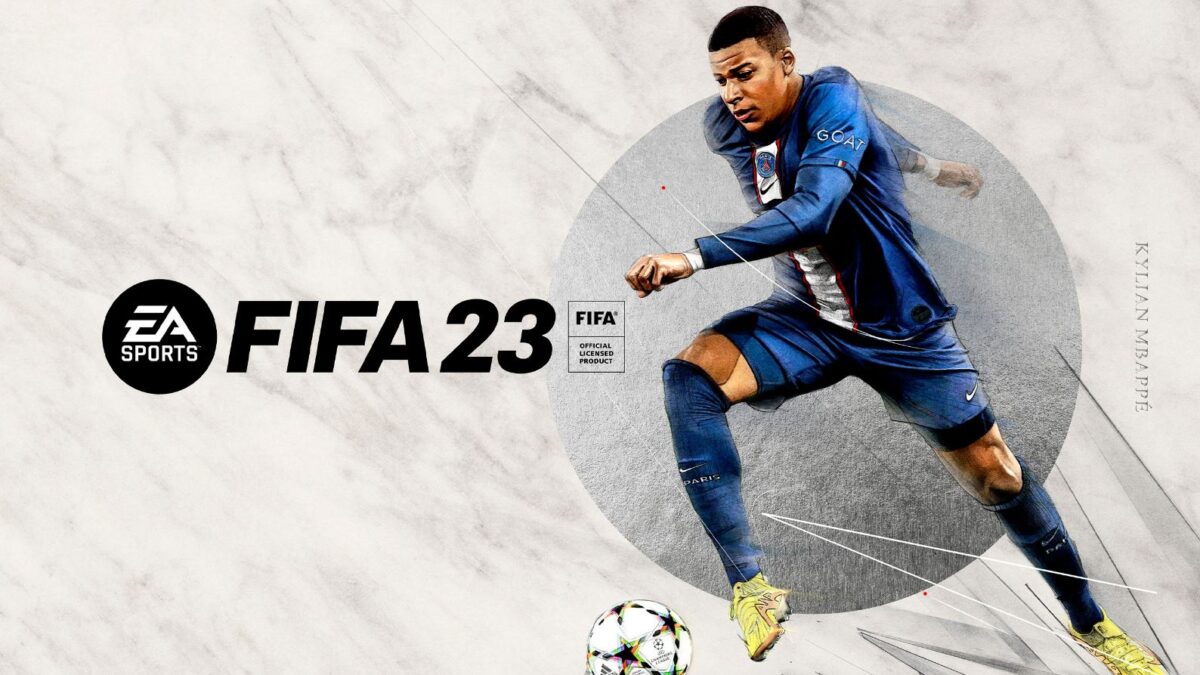 FIFA 23 (Mac)
Martina Nikolova, 2 months ago
0
11 min

read
Methods
Specifics
Who is it for?
Cloud Gaming
(click a link to go to the respective guide)
1. Play immediately. 2. Good performance, but only with good internet. 3. Multiple plans and platforms to choose from. 4. Can be run on browsers and all android devices.
For those who want smooth performance with the ability to casually play all games with the highest visual quality in a matter of minutes. Has the option to play on multiple devices (not simultaneously).
BootCamp
1. It's free. 2. Unstable performance (drops and hitches). 3. Compatible only with Intel Macs. 4. Installs a Windows 10 layer. 5. Lots of setup needed.
For those who don't have a good internet connection or don't like cloud gaming and don't mind sacrificing visual fidelity and performance to get a native experience.

Parallels Virtual Machine
1. Easy setup. 2. Moderately good performance with high compatibility. 3. Runs on Windows 11. 4. Requires a yearly fee, but has 14-day free trial to test it out.
For those willing to let their mac run hot in order to get adequate performance in a native experience. Overall better performance, compatibility and results than Bootcamp, but for a fee (if you don't use the free trial or it has run its course).
FIFA 23 on Mac
FIFA 23 is the latest football (soccer) simulator game from the FIFA series, and it can be played on Mac using workaround methods.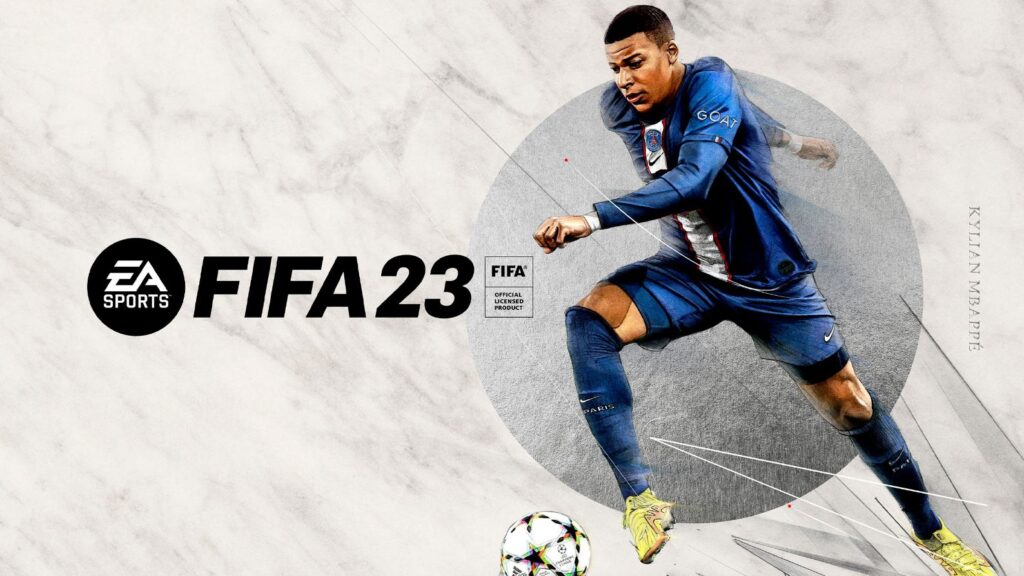 FIFA 23 is the 30th installment in the long-standing FIFA gaming series, and it is the last FIFA game to be developed by EA Sports. After the underwhelming FIFA 22, especially in its PC version, the next game in the series introduces certain notable changes that may make up for the disappointment that was its predecessor, but how well it achieves that goal is up for debate.
Below is our review of the game in the early days of its release, but if you have already decided that you want to try FIFA 23 on your Mac, you can, instead, head straight to our guide section, where we explain the methods to get this game running on a Mac.
The long-awaited crossplay
EA tested crossplay support in FIFA 22 and has not introduced it to FIFA 23, allowing PlayStation, Xbox, and PC players to play together in game modes such as FUT Champions, FUT Division Rivals, FUT Online Friendlies, FUT Ultimate Online Draft, FUT Play a Friend, Online Seasons, and Online Friendlies.
While this is certainly a long-awaited step in the right direction, there's still more work to be done. For example, the Co-Op play options in any of the aforementioned modes are not available for crossplay. Also, and more importantly, crossplay will be limited to consoles of the same generation, so PS5, Xbox Series X, and PC gamers will play separately from users playing on PS4 and Xbox One.
Women's club teams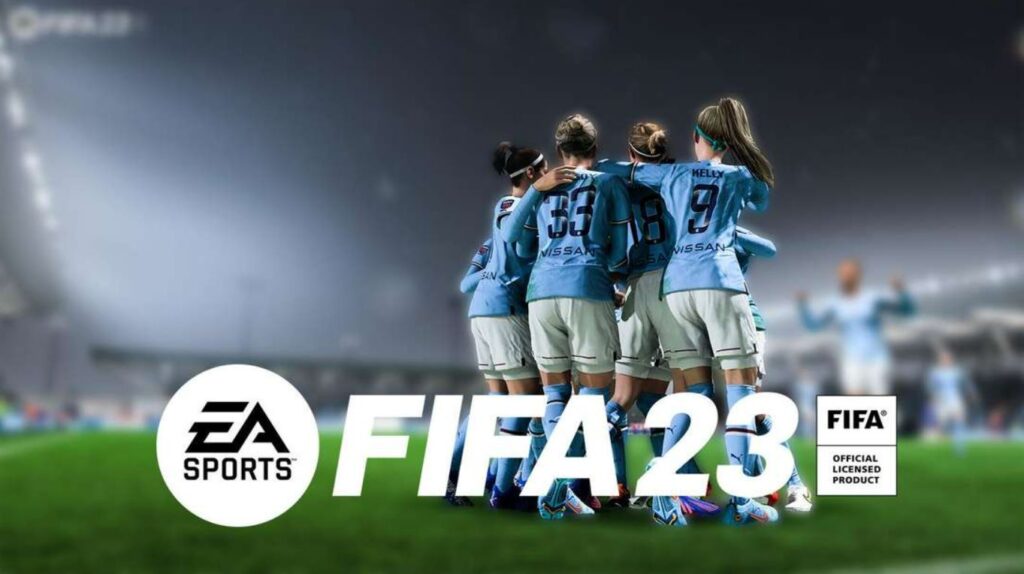 While FIFA 22 did include women's teams, those were limited to international teams. FIFA 23 finally introduces women's club teams, with clubs from Division 1 Arkema and the Barclays FA Women's Super League. Complementing the wider representation of women players in the game, the new HyperMotion2 technology provides more true-to-life animations for women's football.
Highlights play in Career Mode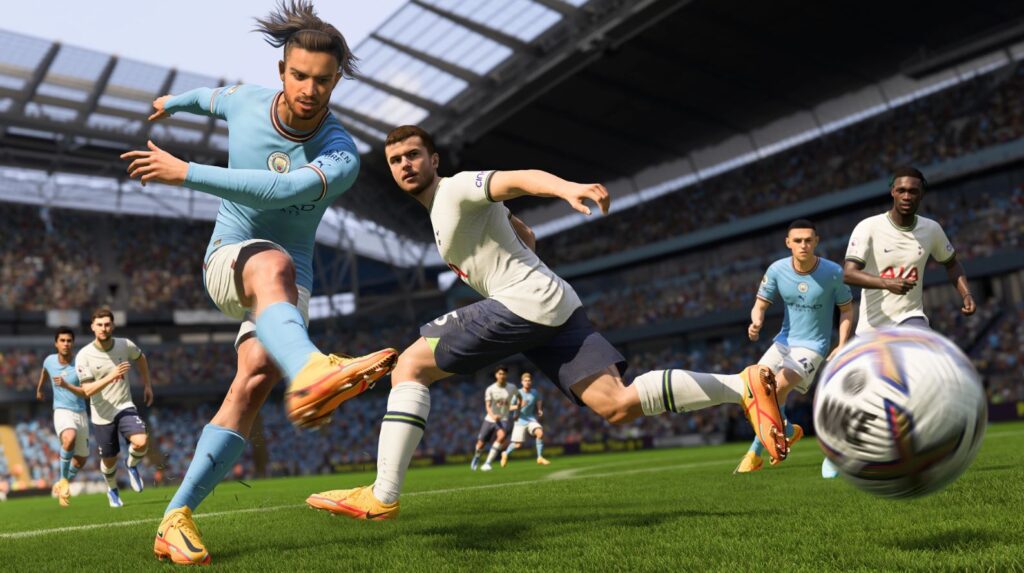 An interesting addition to the single-player aspect of the game is the Highlights option which helps keep the Career Mode interesting and prevents seasons from taking forever to complete. In the previous FIFA games, players would often choose to auto-resolve matches that their team will almost certainly win in order to progress quickly through the season. However, usually results in a rather passive experience with the game, which the developers of FIFA are trying to avoid.
This is where the new Highlights option comes in, letting the player choose to auto-resolve a match, but then, when an interesting situation that can change the course of the game presents itself, it gives the player the option to assume control of their team for the specific situation. The advantage of this option is that it still lets you save time by auto-resolving matches, but it also maintains the excitement factor by letting you have an impact on the match's result.
More realistic player animations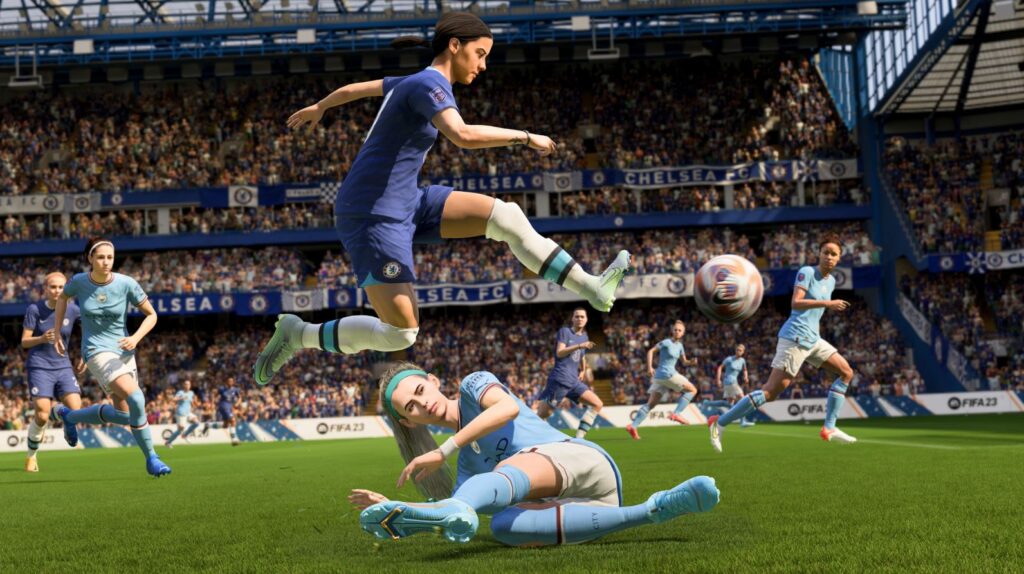 As we mentioned, FIFA 23 introduces the HyperMotion2 technology which, according to EA, provides more realistic player animations by pulling data from 6000 true-to-life animations. EA also points out that there is a big focus on the animations of players shooting the ball and goalkeepers reaching out for it.
However, the HyperMotion2 technology will only be available for PS5, Xbox X Series, and PC, with no support for PS4 and Xbox One.
Ultimate Team Moments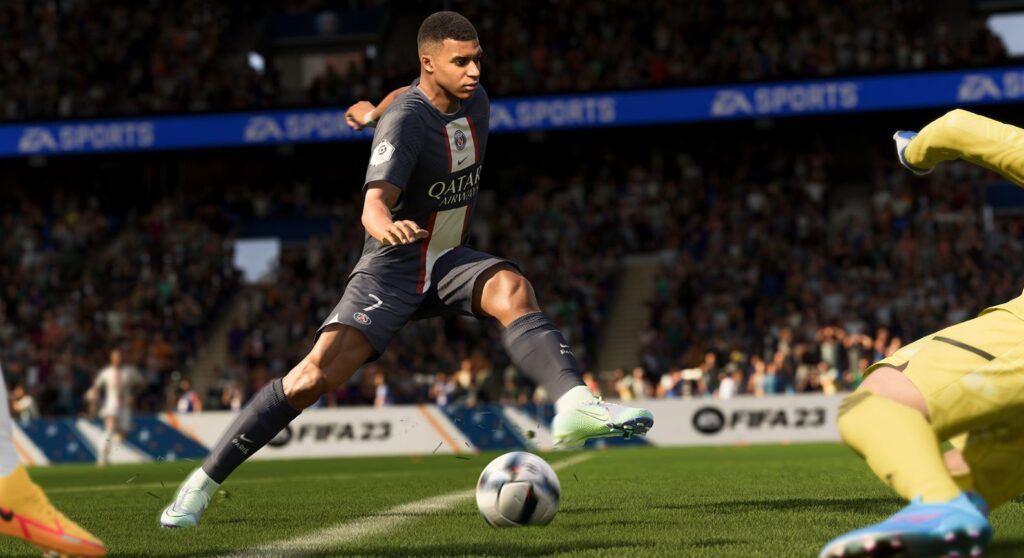 Another game mode that has received a new option is the single-player part of Ultimate Teams, where players will now be able to take on quick challenges to earn stars and buy card packs with them. Those challenges could be anything from scoring a penalty or a free kick or scoring while playing as a defender to winning a losing game in the last 10 minutes of the second half.
According to EA, some of those challenges will be created from scratch by the game's developers, but others will be recreations of real-life matches played over the weekend.
Set pieces overhaul and Power Shots
Another aspect of the game that's received a rework is the set-piece situations – free kicks, corners, and penalty kicks. In FIFA 23, the player is given a lot more control over how the kick is performed, including the option to choose where contact is made and the ball's trajectory, direction, and curl.
Similarly, there's now the Power Shot option, which is a shot that requires more precision to perform, but if executed properly, results in a faster-flying ball towards the goal.
Conclusion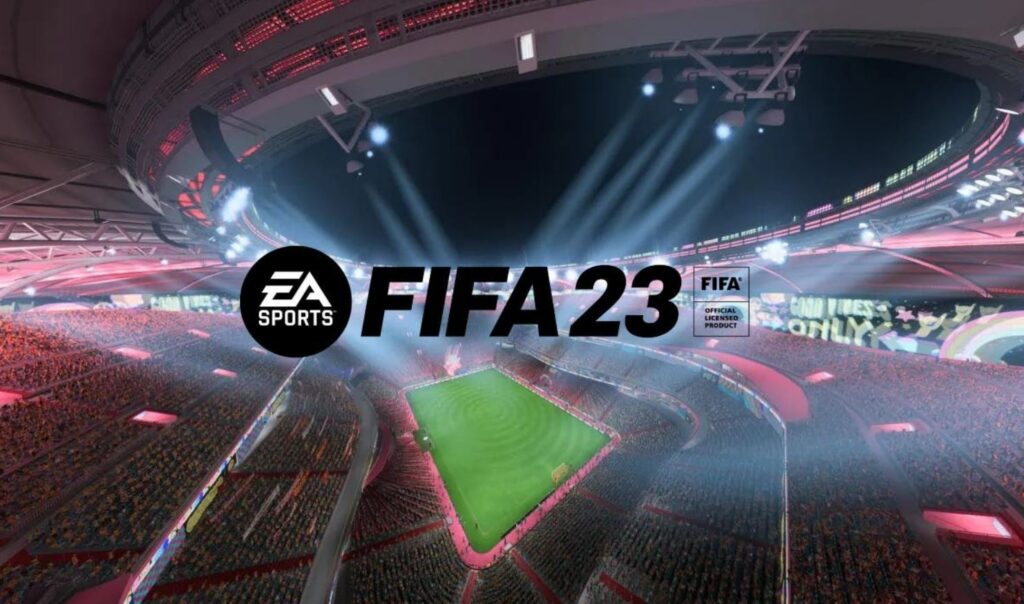 There's no shortage of improvements and changes that come with the new FIFA 23, and some of them seem like an actual attempt to make the game better and more interesting. The end result is an overall improved experience compared to last year's installment, so if you were disappointed by FIFA 22, FIFA 23 may at least partially make up for the failings of its predecessor.
Can you play FIFA 23 on Mac?
You can play FIFA 23 on Mac if you use a cloud gaming solution like Boosteroid or create a Windows virtual machine on your Mac using Parallels or install Windows with the Boot Camp Assistant app. FIFA 23 cannot be played natively on Mac as it's not supported for macOS.
As expected, FIFA 23 is not available for macOS, which makes it more difficult, but not impossible, to play it on a Mac. If you want to give this game a go but don't want to buy a PC, a PlayStation, or an Xbox in order to play it, we can show you what workaround methods you can use in order to get this game running on your Mac.
How to play FIFA 23 on Mac
To play FIFA 23 on Mac, you can either use a cloud gaming platform or you'll need to do it from within a Windows environment because the game has no macOS version. The ways you can get Windows and play FIFA 23 on your Mac are to use Boosteroid, Parallels, or Boot Camp Assistant.
Although the game isn't supported for macOS, you can still get Windows on your Mac and play FIFA 23 in this way. The methods to do this are two – the first one involves using an app called Parallels that lets you create a Windows virtual machine within your Mac's operating system. The virtual machine is basically an app running on your Mac that contains the Windows OS and behaves and functions like it, allowing you to download and run Windows-compatible software within it.
The other method is to actually install the Windows 10 OS on your Mac with the help of an application called Boot Camp Assistant. That app lets you partition your Mac's drive and install Windows within the new partition. After that, you can boot your Mac from that partition and your machine will operate as a fully-functioning Windows PC. However, we should note that this method can only be used on Intel Macs – Boot Camp Assistant is not available for M1 Macs because the Windows 10 OS is incompatible with their ARM-based chips.
How to get FIFA 23 on Mac
To get FIFA 23 on Mac, you'll need to purchase the game from Steam, EA Sports/Origin, or Epic Games. Once you buy the game, you can play FIFA 23 on your Mac using one of the methods suggested below.
You can also get the Origin/EA version of the game with a discount from CDKeys. This version of the game will not work for a clod gaming solution like Boosteroid though (at least for the time being).
Play FIFA 23 on Mac using Boosteroid
Using Boosteroid's cloud gaming service eliminates the need to download or install any additional software in order to play FIFA 23, which is a huge advantage for many users. With cloud gaming, it is also not important that your Mac meets any specific system or storage space requirements. A Mac, a Boosteroid subscription, and a reliable internet connection are all you need to get into FIFA 23 and start playing right now. Please use these Boosteroid instructions to stream FIFA 23 on your Mac:
Visit Boosteroid.com and register for a new account.
Sign in with your new account, then go to your profile in the top right, and choose My account on the left side of the page.
Navigate to the "My subscription" section where you can choose a plan and fill in your payment information.
After activating your subscription, you may search for the game by entering its name in the Boosteroid search bar. To get started, choose Install & Play.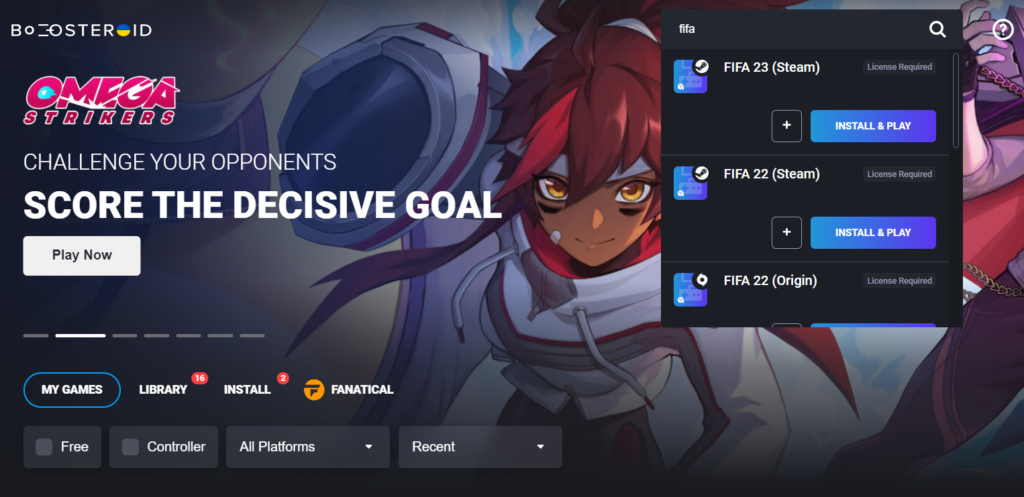 Once you've done that, click "Okay, let's go", and log in to your Steam account.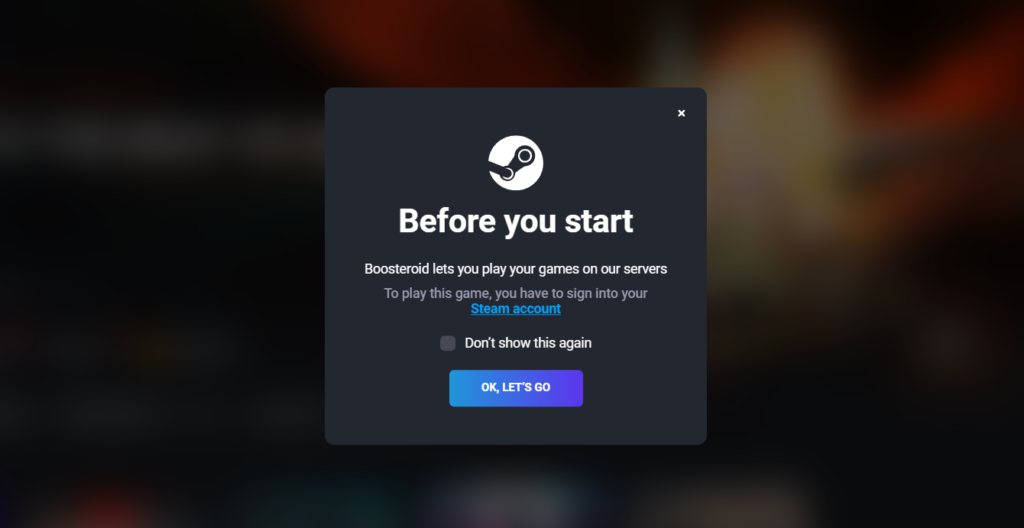 Before continuing, please read the User License Agreement and choose Accept.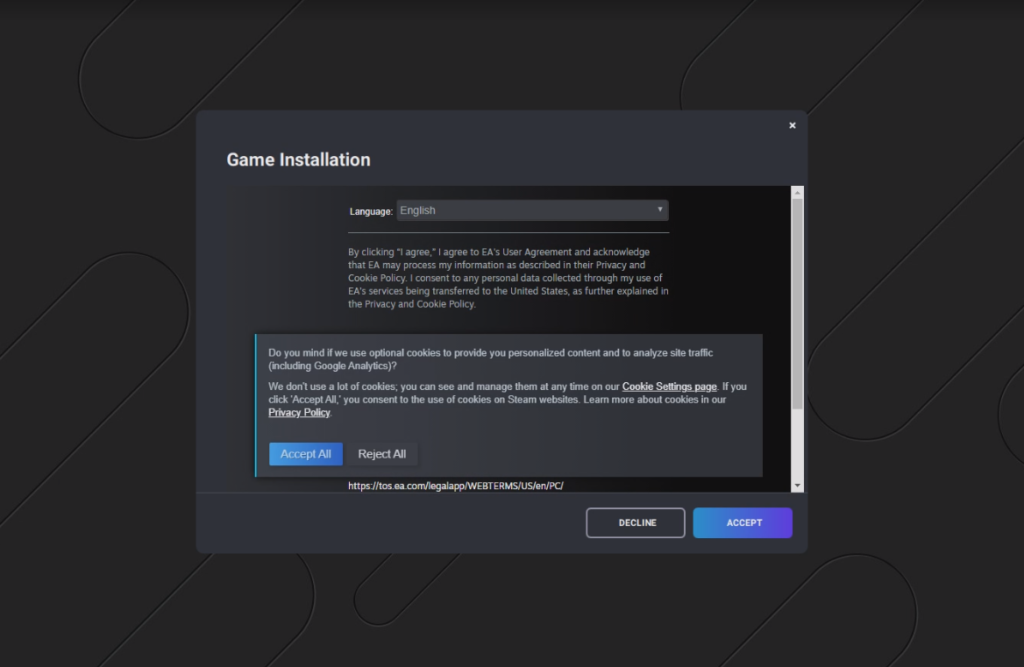 After you connect your Boosteroid account to Steam, go to the Steam Library and select the game to play it.
How to download FIFA 23 on Mac
To download FIFA 23 on Mac, you'll either need a Windows virtual machine or the Windows OS installed in a separate partition in your Mac. You can emulate or install Windows using Parallels or Boot Camp respectively, and then download FIFA 23 on your Mac.
Once you've set up your Parallels virtual machine or installed Windows using Boot Camp, you'll be able to download FIFA 23 from the respective game store, from where you've purchased the game. To download it, you will need to first download and install the client app for that store (Steam, Epic Games Store, Origin)
FIFA 23 on Mac M1
It's possible to play FIFA 23 on Mac M1, but you'll first need to use Parallels to create a Windows virtual machine on your Mac. You can then download the game within the VM and that way play FIFA 23 on your M1 Mac.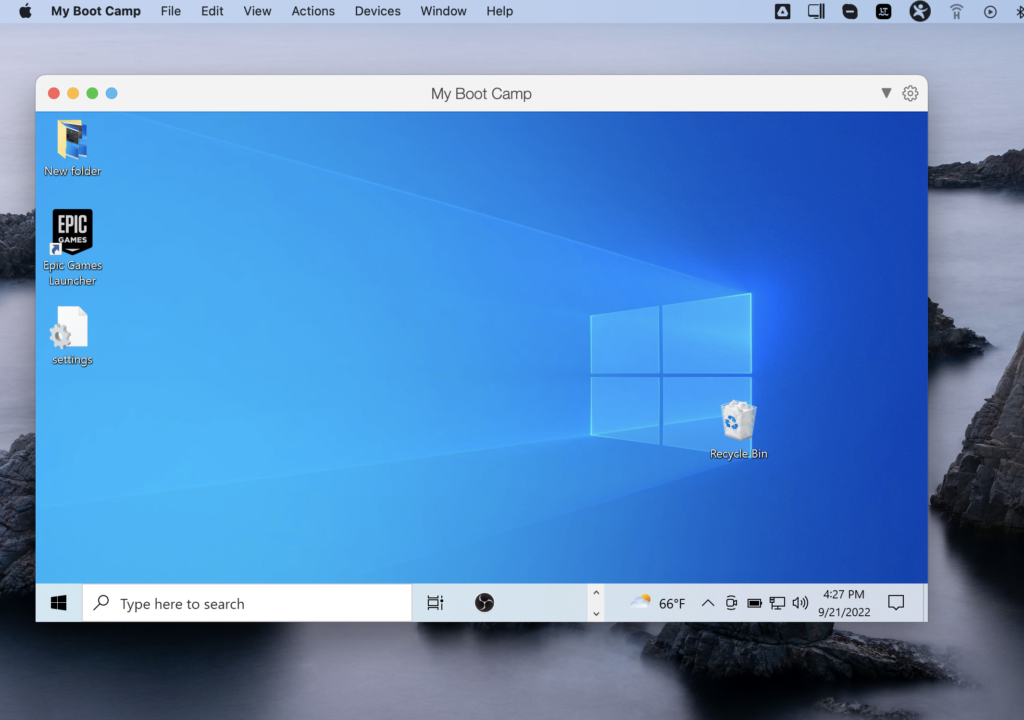 As mentioned earlier, the Boot Camp option is not available for Apple Silicon Macs, so the only option M1 Mac users have for playing FIFA 23 is to use Parallels. Installing Parallels and creating a Windows virtual machine with it is very easy and takes very little time. Just note that this is a paid app, so it's recommended to first use its 14-day free trial to see if FIFA 23 runs well within your Parallels virtual machine, before you decide whether to purchase a license for the app. If you want to learn how to use Parallels, we have an in-depth guide on setting up a Windows virtual machine with its help and how to customize that VM for gaming. In case you'd prefer a quicker rundown of the installation steps, check out the next lines:
Visit Parallels.com, and download the free trial version.
Launch the installation file and double-click on Install Parallels Desktop.
Wait for the app to download its needed files and provide the required Admin confirmations to complete the installation.
Once Parallels is ready, click Install Windows and wait for the process to complete.
Get a Parallels account and use it to log in to the virtual machine or log in with one of the alternative sign-up options.
In the VM, download Steam/Epic Games Store/Origin and then download FIFA 23.
Play FIFA 23 on Mac with Boot Camp
To play FIFA 23 on Mac with Boot Camp, get an installation file for Windows and load it into the Boot Camp Assistant app. Next, you must use the app to install Windows in order to play FIFA 23 on your Mac with Boot Camp.
The second method of playing FIFA 23 on Mac that we will show you is by installing Windows 10 on your Mac using the Boot Camp Assistant tool that comes pre-installed on Intel-based Macs. Installing Windows on your Mac in this way is done for free, but the new OS will be prompting you to purchase a license for it after the installation. You can learn, in detail, how to install Windows 10 using Boot Camp from our in-depth guide. However, if you prefer the shorter version of the steps, check out the following instructions:
Go to Microsoft and download from there a 64-bit Windows 10 installation file (ISO file).
Go to Applications/Utilities, start the Boot Camp Assistant app, click Continue, then Choose, and find and load the ISO file in the app.
Make changes to the storage distribution if necessary, click Install, and follow the prompts after your Mac restarts to begin the Windows installation.
Once the installation completes, configure your Windows 10 settings and then install any necessary drivers (both from Apple and Windows).
Finally, download the app client for the game store and use it to install FIFA 23 within the Windows 10 partition.
Other methods?
Since the game just got released, the methods of playing it on a Mac are rather few. However, over time, we expect FIFA 23 to be added to different cloud gaming platforms, which will make it significantly easier for Mac users to play this game, as they won't need to install Windows or create a virtual machine in order to run it. We will make sure to keep an eye out for any cloud gaming services that add FIFA 23 to their libraries, and we'll update this article if such options become available with instructions on how to get the game running through cloud gaming.
Martina Nikolova
Martina likes to get into nitty-gritty of tomorrow's tech, from product design across to security based solutions. A long time mac user and developer, she has the expertise and strives to give new insight