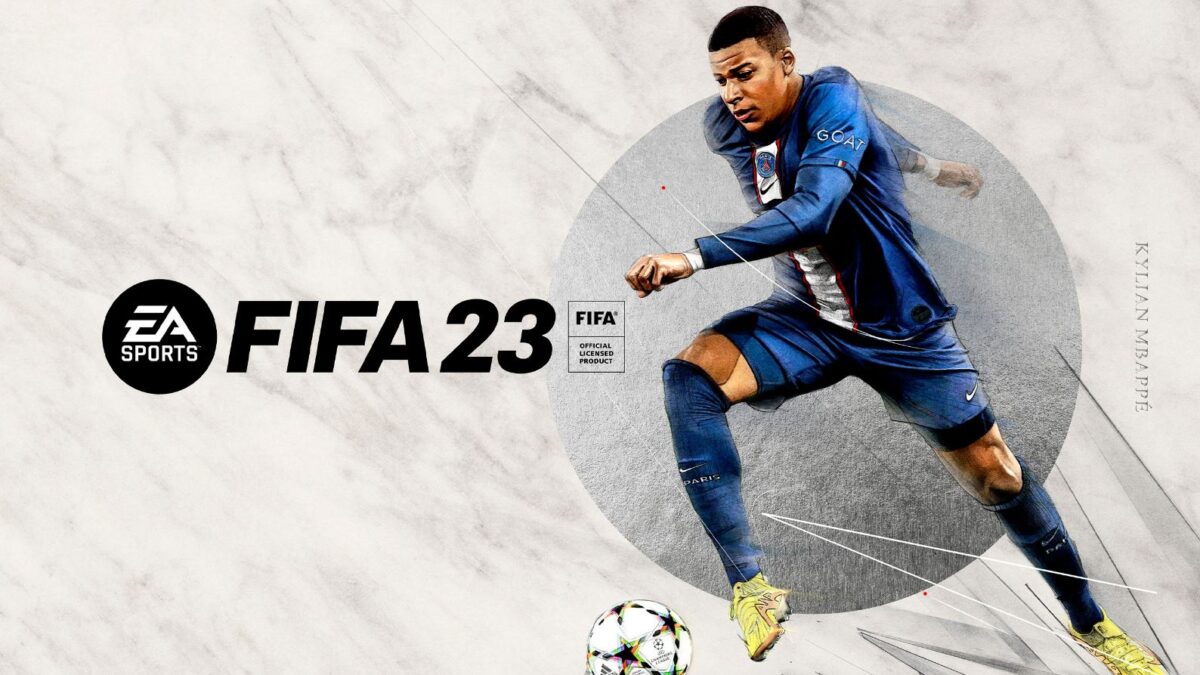 FIFA 23 (Mac)
Martina Nikolova, 7 months ago
0
9 min

read
Is FIFA 23 on Mac?
"Is FIFA 23 on Mac" is the most common question that fans of the game who are also Mac owners are asking. The answer to this question has two sides. There is no FIFA 23 native version for MacOS, which means that the game cannot be downloaded and played directly to your Mac machine. However, there are methods that allow Mac users to play FIFA 23 on Mac and in the next paragraphs we are going to share more about them.
Table of Contents:
Can you play FIFA 23 on Mac?
To play FIFA 23 on a Mac, you'll need a cloud gaming service like Boosteroid or to install Windows on your Mac using Parallels or Boot Camp Assistant. FIFA 23 does not support native Mac play.
Can FIFA be played on Mac?
To play FIFA on your Mac, you must first install Windows using a virtual machine or Boot Camp. After that, you can use Origin to download and play FIFA.
Is FIFA 22 available for Mac?
FIFA can be played on Mac using cloud gaming services like Boosteroid. Simply create an account on the Boosteroid website and choose a subscription plan that suits your needs. Then, you can enjoy playing FIFA on your Mac without the need for a Windows operating system.
Can you play FIFA 23 on computer?
FIFA 23 on Steam offers players HyperMotion2 Technology, both men's and women's FIFA World Cup™, women's club teams, cross-play features*, and many other exciting features that bring The World's Game to the pitch.
Can you play FIFA 23 on Mac?
You can play FIFA 23 on Mac if you use a cloud gaming solution like Boosteroid, create a Windows virtual machine on your Mac using Parallels or install Windows with the Boot Camp Assistant app. It is not possible to play FIFA 23 on Mac natively because the game has no support for MacOS.
However, if you want to give this game a try without buying a PC, an Xbox or a PlayStation, we can explain you more about the workaround methods you can use to get it running on your Mac legally and with an adequate gaming experience.
Can you play any FIFA on Mac?
FIFA is a series of popular soccer video games developed and published by Electronic Arts (EA). The games simulate real-world soccer matches and allow players to control teams and compete against each other in various game modes. The FIFA series has been around since 1993 and has been released on various platforms, including PC, Mac, PlayStation, Xbox, and Nintendo consoles.
With this being said, you can play FIFA on Mac. However, not all game releases have macOS support. Therefore, if you want to play a specific version of FIFA on Mac, you need to do your research and turn to alternative solutions like cloud gaming or Windows emulation software in case that the edition you want is not supported.
FIFA 23 Macbook guide
If you are looking for a detailed FIFA 23 Macbook guide, below you will find all the information you need. The FIFA 23 Macbook guide on this page explains in a step-by-step manner how to install FIFA 23 on Mac easily, safely and most importantly, in a legal way that allows you to play the game and enjoy it to the fullest.
How to play FIFA 23 on Mac
For any method to work, you will first have to purchase the game:
Play FIFA 23 on Mac using Boosteroid
Recommended Method
Boosteroid Cloud Gaming
Why we recommend Boosteroid over the other methods
Boosteroid has the best 'bang for buck' of all methods. It provides fast support for new big titles, hits a constant high performance level (60 FPS) that's rarely achievable except for native mac ports, and with graphics options reserved for high-end PCs. It requires only a good internet connection.
GeForce Now is a higher-value alternative, but to achieve better results than Boosteroid, the service wants 6-month payments to subscribe to its highest tier. We recommend starting with Boosteroid, then switching to GFN later if you feel like it.
Methods like Game Porting Toolkit or Crossover will not give you a good experience in general and will drain your battery fast.
Our Policy

Read why you should trust us.

Direct Link

Try Boosteroid
Full disclosure: we may earn a commission from some of the links on this page. Please support us if we were useful.
As a first step, you need to go to the

Boosteroid

page and create an account. There is also an option to login with your Google account if you want to save time:
After you have logged in successfully, you can

go to the top right corner of the Boosteroid page, and click on your Profile to see its details.

Once there, select My account and then

"

My subscription

"

.
Choose a plan for the cloud gaming service and proceed with the steps that appear on the screen to activate it.
With your Boosteroid subscription up and running, type the name of the game in the search bar as shown below.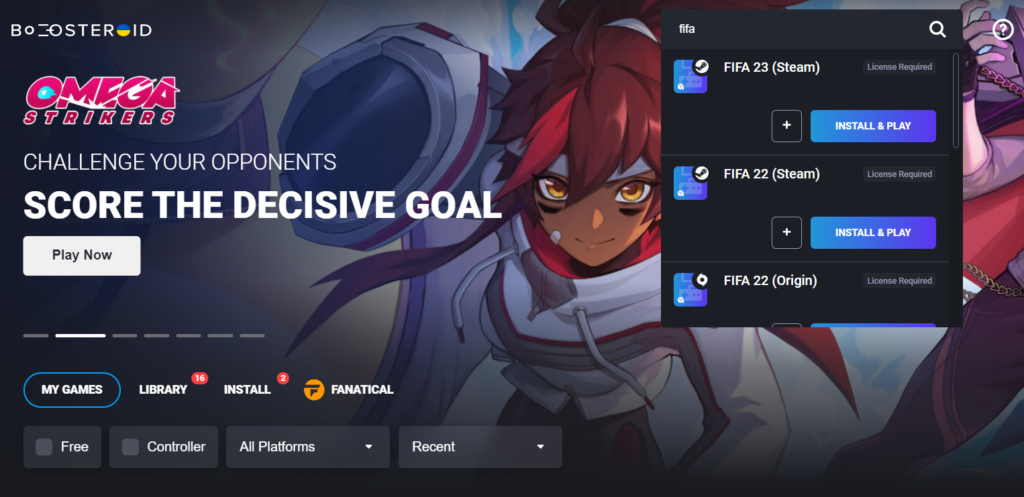 Click on the blue Install & Play button for the game and follow the instructions on the screen. Boosteroid may ask you to login to Steam and link it to the Boosteroid account.
Once you do that, you can go to the Steam Store page, click on the game and launch it. FIFA 23 should start in a matter of seconds.
Other Methods to Play FIFA 23 on Mac
There are 2 other ways to play FIFA 23 on mac, but performance varies between models and may not be satisfactory. We have detailed guides for them:
FIFA 23 Review
FIFA 23 is the most recent installment in the FIFA series of football (soccer) simulator games. The title introduces some notable changes that try to make up for the letdown of its predecessor, FIFA 22, especially in its PC version.
If you're interested in reading our impressions of the game's release, you can find them below, but if you've already decided on trying FIFA 23 on your Mac, you can skip down to our guide section, where we detail the steps necessary to get the game up and running.
The long-awaited crossplay
Players have waited for long to see a crossplay functionality for FIFA and fortunately, in FIFA 23 this is already a fact. Game modes like FUT Champions, FUT Division Rivals, FUT Online Friendlies, FUT Ultimate Online Draft, FUT Play a Friend, Online Seasons, and Online Friendlies are all playable between PlayStation 4, Xbox One, and PC players thanks to added crossplay support, which was tested in FIFA 22 and now is finally implemented in FIFA 23.
Although this is a welcome development, through, there is room for a lot of improvement. For instance, the Co-Op play options in any of the aforementioned modes are not available for crossplay. And what is even more important, crossplay is restricted to consoles of the same generation, meaning PS5, Xbox Series X, and PC players will compete against each other separately from PS4 and Xbox One players.
Women's club teams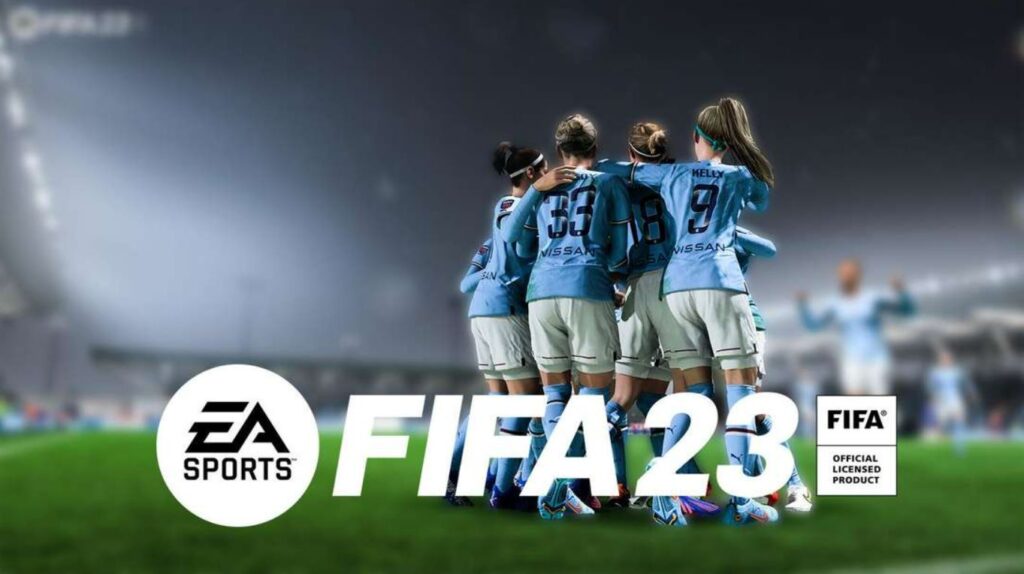 Women's teams made an appearance in FIFA 22, although only on the international stage. FIFA 23 marks the debut of women's club teams, including those from the Division 1 Arkema and the Barclays FA Women's Super League. Additionally to the wider representation of female players, the new HyperMotion2 technology offers more authentic animations for women's football.
Highlights play in Career Mode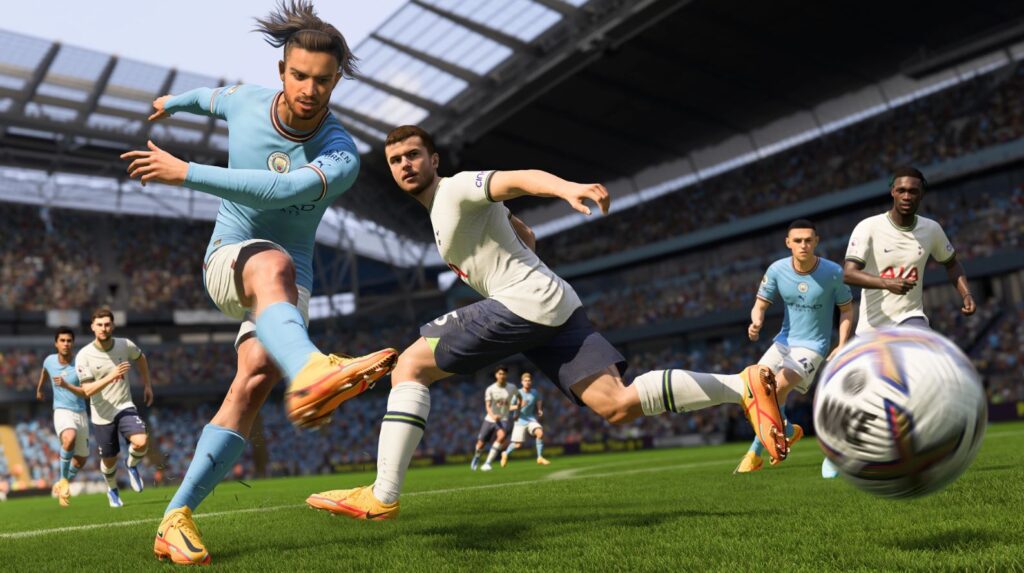 A nice addition to the single-player game is the Highlights feature. It keeps the Career Mode fresh and shortens the time it takes to finish a season. For the sake of time management, players in earlier FIFA games would often choose to auto-resolve matches that their side was certain to win. In contrast, this approach often leads to a passive gaming experience—exactly what FIFA's developers are hoping to avoid.
The Highlights feature addresses this issue by allowing the player to choose for automatic match resolution while still giving them control of their team at exciting, potentially game-changing moments. The benefit of this choice is that you can still save time by having matches automatically resolved, but you also get to have some measure of control over the outcome, which keeps things interesting.
More realistic player animations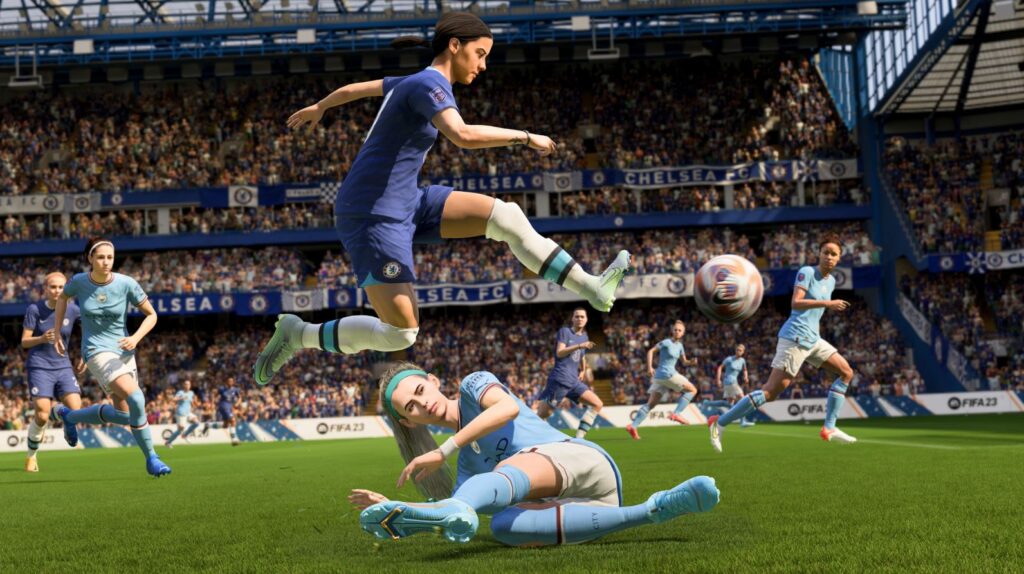 The animations of players shooting the ball and goalkeepers grasping for it have received a lot of attention in the latest installment. This is thanks to the new HyperMotion2 technology we already mentioned which, according to EA, results in more lifelike player motions by relying on a database of over 6,000 real-world animations.
Those who want to enjoy more realistic player animations, however, should know that while the PlayStation 5 and Xbox X Series consoles and the PC will support HyperMotion2, the PlayStation 4 and Xbox One does not.
Ultimate Team Moments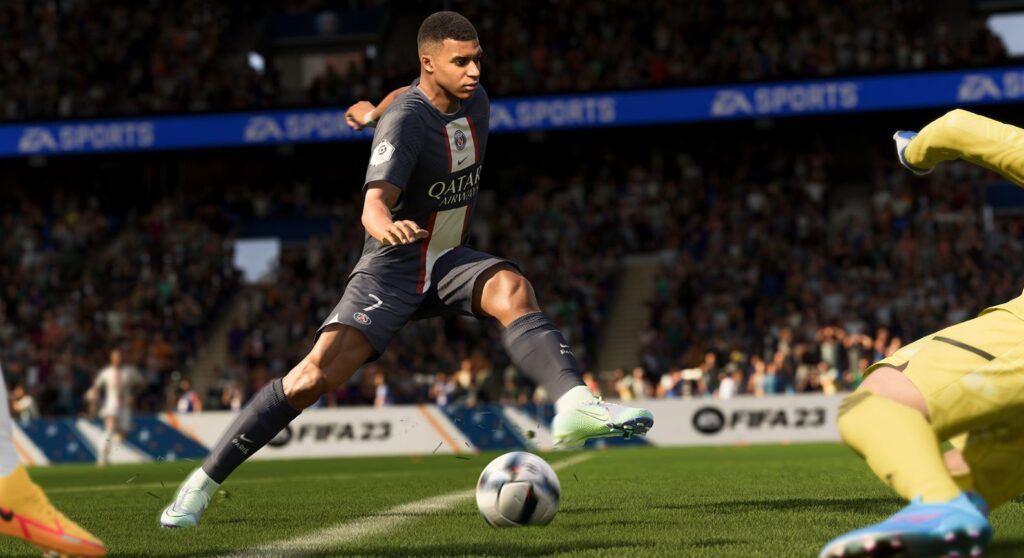 The single-player component of Ultimate Teams has also received an update, allowing players to take on quick challenges to earn stars and use them to purchase card packs. The challenges may be anything from scoring a penalty or a free kick, to scoring while playing as a defender, or winning in the last minutes of a game.
EA claims that some of the game's challenges are made up from scratch, while others are faithful recreations of actual games played over the weekend.
Set pieces overhaul and Power Shots
The game's set-piece situations, including free kicks, corners, and penalty kicks, have also been reworked. In FIFA 23, the player has a lot more say over the kicking process, including where contact is made and how far the ball travels, where it goes, and how much it curves. For instance, there is now the Power Shot option, which is a new shot type that, if done correctly, sends the ball racing toward the goal with high speed.
Conclusion
There are a lot of new features and tweaks in FIFA 23, and some of them really seem like they were designed to make the game more fun and engaging. Overall, FIFA 23 is a step forward over last year's entry, so if you were let down by FIFA 22, you could find some satisfaction in this year's edition.
Martina Nikolova
Martina likes to get into nitty-gritty of tomorrow's tech, from product design across to security based solutions. A long time mac user and developer, she has the expertise and strives to give new insight