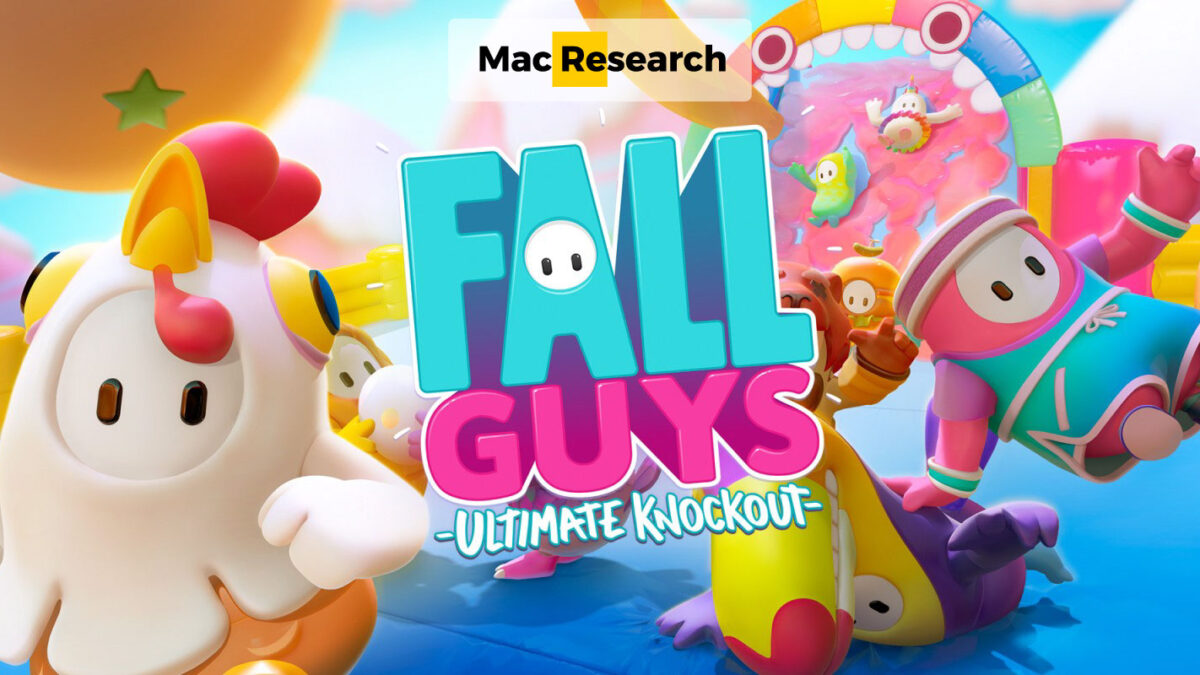 Fall Guys (Mac)
Martina Nikolova, 2 months ago
2
7 min

read
Fall Guys on Mac
Fall Guys isn't available on Mac, but, as will be shown in our guides, eager MacBook users can still enjoy this game through Boosteroid Cloud Gaming, or by installing Windows on their computers. Check out the instructions provided below, choose the method you think is best for you, and use it to play the game on your Apple computer.
Is Fall Guys on Apple devices?
No, Fall Guys is not available on Apple devices. It is currently only supported on Windows and PlayStation platforms.
Why won't Fall Guys work on Mac?
Fall Guys does not have an official version for Mac. The developers have not released a macOS version of the game, so it cannot be played directly on Mac computers.
Can I play Fall Guys on Mac?
Fall Guys is not officially supported on Mac. The game is primarily available for Windows and PlayStation platforms, and there is no dedicated version for Mac at the moment. However, fans can play Fall Guys on Mac through alternative methods.
Is Fall Guys free?
Yes, Fall Guys is free to play. Whether you're on PlayStation, Nintendo Switch, Xbox, the Epic Games Store, or a combination of platforms, you can enjoy Fall Guys without any cost. It is a cross-platform, massively multiplayer, party royale game where players compete in absurd obstacle course challenges until only one winner remains.
Is there a Fall Guys Mac Crossplay?
No, Fall Guys does not support native crossplay between Mac and other platforms. Crossplay is available for certain platforms, allowing players on different systems to play together, but Mac users cannot currently participate in crossplay.
Can you play Fall Guys on Mac?
Although there is no Fall Guys Mac version, you still play the game through the two workarounds we've shown here, which are to use the Boosteroid cloud gaming service or use Apple's proprietary Boot Camp Assistant app. So, despite the absence of a native macOS version, it's quite easy to have some fun with this game on your Apple computer by applying the methods we'll give you below.
How to Download Fall Guys on MacBook
To download Fall Guys on a MacBook, your only option is to use Boot Camp Assistant to first install Windows on your Mac. Since this works only on Intel Macs and not on M1 models, and also since it is rather time-consuming, we recommend using Boosteroid instead to directly stream the game to your Mac without the need to download it. This method will work on any Mac OS version past Sierra.
Another reason we recommend cloud gaming because it will let you play the game on any Mac without the need to download it, and even if the Mac doesn't meet the game's minimum system requirements. However, the machine will still need to meet the system requirements for Boosteroid (which are very low) and you will need an above-average connection to the Internet to play without lag.
Play Fall Guys on Mac with Boosteroid
1. Click the Boosteroid button from below and register on the service's site or use your Google account to sign up.
3. Go to the page of your Boosteroid profile, select the Subscribe option, pick a preferred plan, and start your subscription by entering the required payment details.
4. Open the search box from the top, type Fall Guys, and click Play under the version of the game (Epic or Steam) that you have. Then log in to Epic Games/Steam when asked to and the game will load in your browser.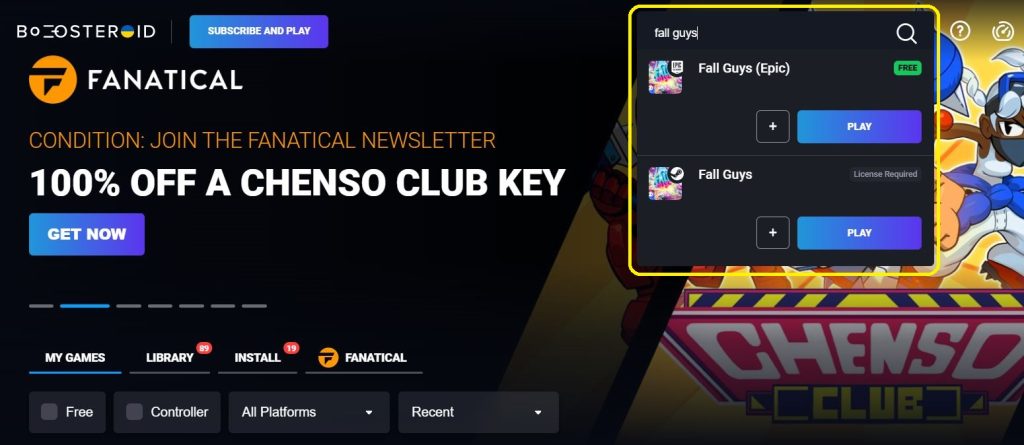 Fall Guys with Boot Camp Assistant
If you own an Intel Mac and don't mind spending some time to install Windows on it, you can also try the Boot Camp Assistant method:
About Fall Guys
Fall Guys is a Battle Royale video game developed by Mediatonic. In this massively multiplayer party game, up to 60 players compete in a free-for-all struggle through round after round of growing challenges until only one player is left as a winner.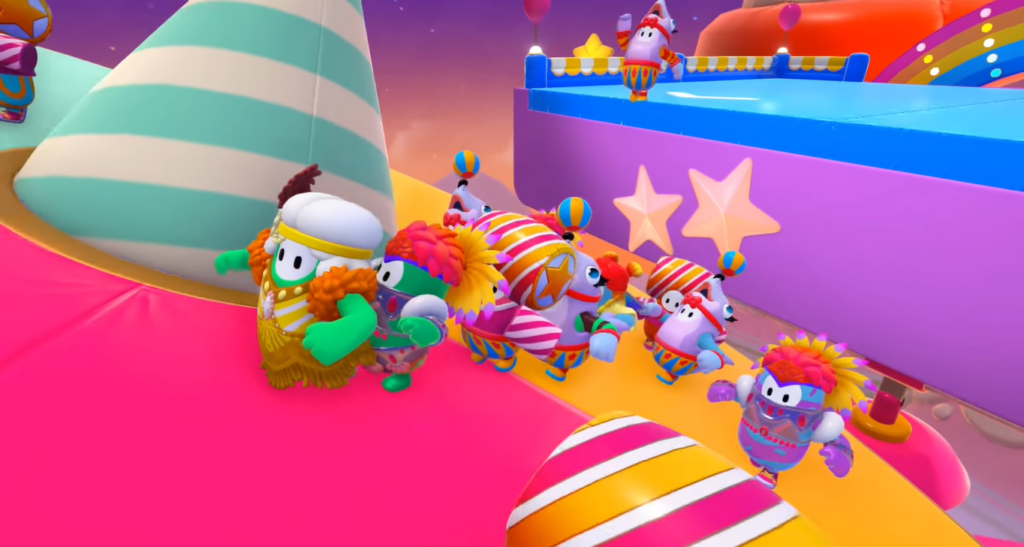 The competition for first place is the main focus of Fall Guys. There are up to five rounds in which the 60 players compete in order to become a winner, although the emphasis here is on racing to the finish line rather than punching opponents in the face. Each round, which includes obstacle courses, team-based matches, and survival tests, whittles down the field of competitors until one final challenge determines who will be victorious in the end. Even in the face of defeat, the developer's team has managed to create something that is joyful, spectacular, and a genuine source of amusement for everyone.
The gameplay
The Fall Guys concept can be summarized as follows: you'll have a chance to win the crown if you can guide your very own personalized jelly bean avatar through up to five rounds of inflatable chaotic trace.
Each match is presented as an episode and lasts no more than 15 minutes at the most, which adds to the feeling of being in a television show.
The controls are straightforward: you can cross obstacles, avoid enemies and try to stay in the game by sprinting, jumping, diving, and grasping with your hands and feet as your only tools. If you are unfortunate enough to be eliminated, you have the option of sitting back and watching the remaining players compete for the first place, while high-tempo music is being poured into your ears as a background.
The obstacle course-style races are where most of the fun is, especially when the competition is tight and beans are bouncing off one another and lunging wildly for the finish line in an attempt to make the cut.
The fact that there is always more than one road to choose from, with some presenting a high risk-reward option, is beneficial since it never feels like you're fully out of the race, even if you're at or near the tail end of the pack.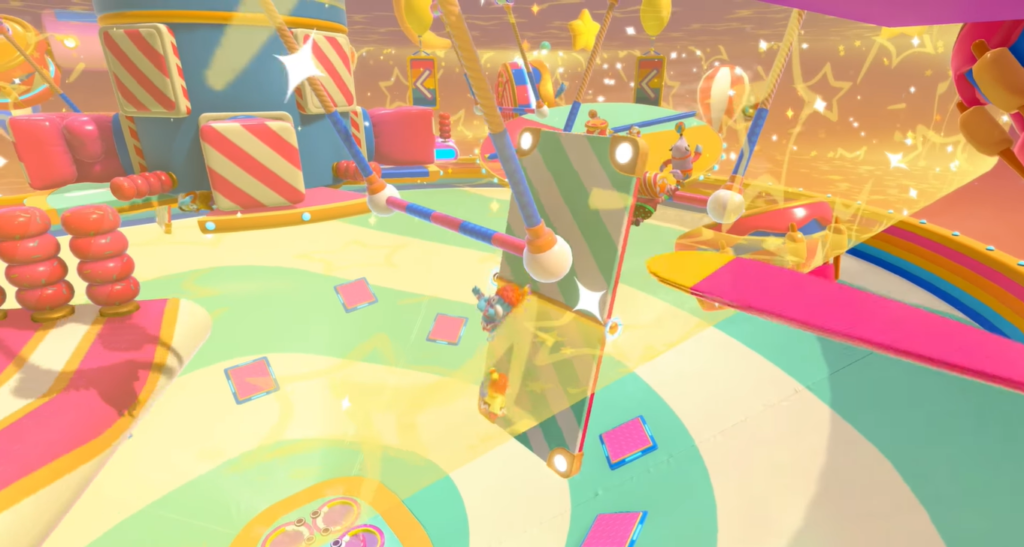 Slowly rising slime forces you to fight against the clock, your opponents, and a mountain of obstacles. Witch each round, Fall Guys' original pool of 60 participants is reduced by around a quarter to half on average until only a handful of players manage to remain till the last round.
Having said that, there are no offline modes available in Fall Guys, therefore, mastery in the game can be gained solely after a significant amount of online defeats. What's more, there is no practice area available in order to gain a handle on the dozen activities and challenges. More importantly, there is no opportunity for local co-operation.
Play with friends
Most of the enjoyment you may get out of Fall Guys is when you play with other people. You can only enter one event at a time with a maximum of four other people in your party, which is the only way to ensure that you will all be in the same tournament.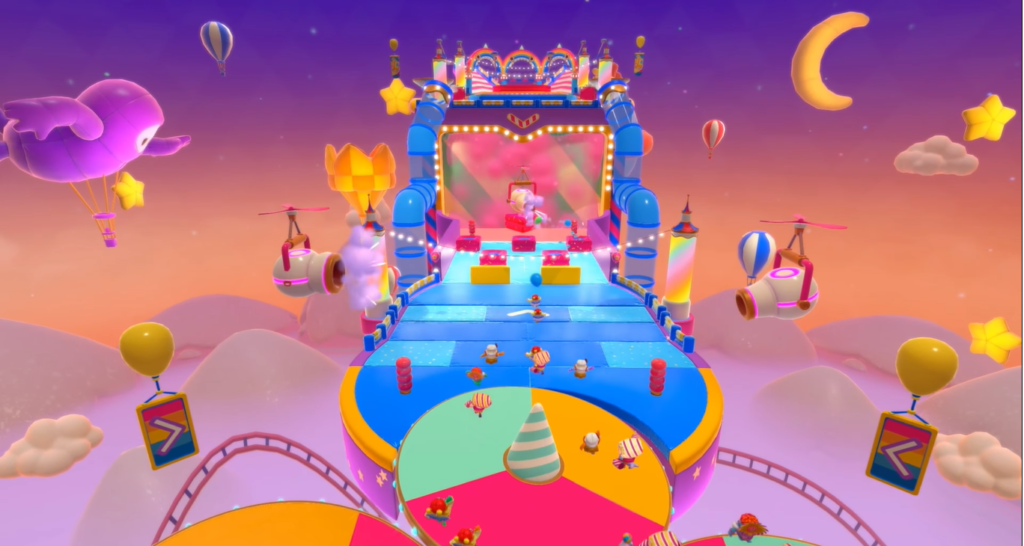 Then there are team competitions. These team competitions might be the highlight of an episode, while having a good time with your friends you all work together to attain your objectives together. Speaking of which, you will be required to participate in team-based rounds on occasion, which will require you to collaborate with random players.
Create a unique look for your character
Fall Guys allows you to earn in-game currency by participating in events. These are then utilized to obtain cosmetic accessories for your character, which will serve to distinguish you from the rest of the pack visually. Alternatively, you may purchase this currency with actual money. The visual upgrades are entirely decorative in nature and do not provide any form of pay-to-win functionality, nor do they contain any sort of loot box or 'surprise mechanic'. Also, from experience, earning in-game currency is really simple, and you may make a substantial amount simply by participating in the game.
Even the music in the soundtrack is a pleasure to listen to. You'll find yourself humming along to these tunes as soon as an event begins or even when you're not playing because they're high-tempo music that can get you motivated. When combined with the vibrant visuals, this all helps to create a joyful experience, as Fall Guys is truly a game that is fully focused on pure enjoyment.
Martina Nikolova
Martina likes to get into nitty-gritty of tomorrow's tech, from product design across to security based solutions. A long time mac user and developer, she has the expertise and strives to give new insight