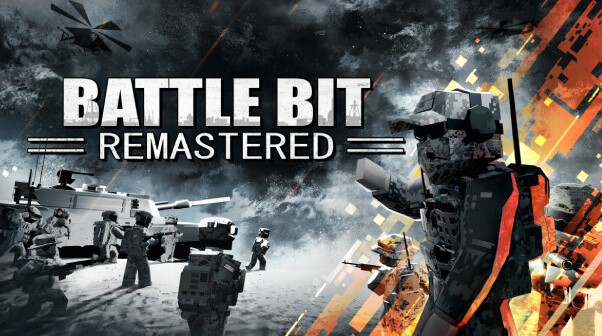 BattleBit Remastered (Mac)
Martina Nikolova, 3 months ago
0
9 min

read
BattleBit on Mac
BattleBit, the adrenaline-pumping massive multiplayer FPS, has arrived in a Remastered version, promising a thrilling gaming experience like never before. As a Mac user, you might be eager to dive into the action and wondering how to play BattleBit on Mac. Well, fret not, because we've got you covered with some solutions right here on this page. Are you ready to embark on this gaming adventure? Let's waste no time and explore the options available to play BattleBit on Mac, so you can launch into the intense gameplay in a matter of minutes.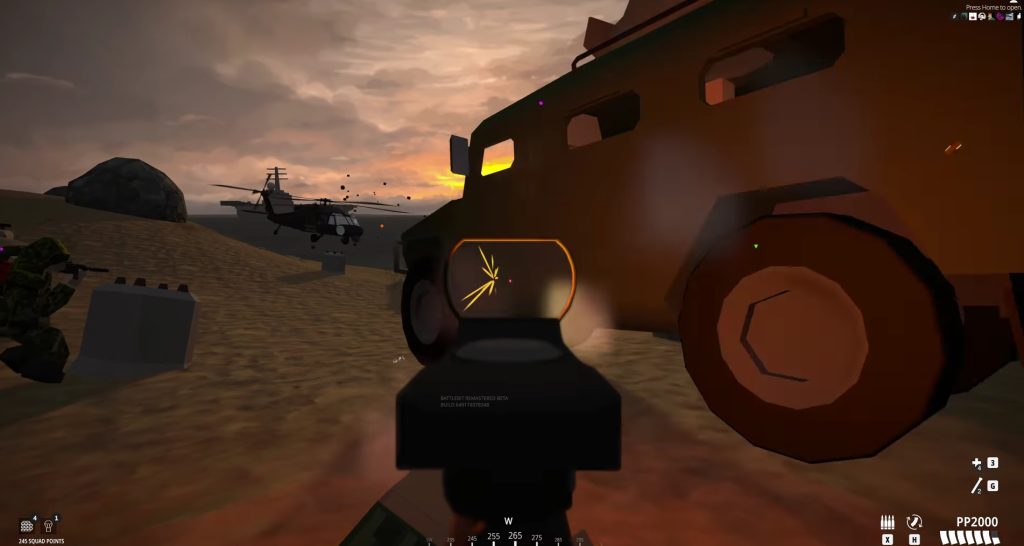 Can you play BattleBit on Mac?
Yes, you can play BattleBit on Mac! While the game doesn't natively support macOS, using cloud gaming services or setting up a Windows environment on your Mac allows you to play BattleBit on Mac with ease.
What are the BattleBit Remastered specs?
To run BattleBit Remastered on your computer, you will need the following minimum specifications:
1. Operating System: Windows 10 (64-bit) or Windows 11 (64-bit)
2. Processor: Intel Core i5-2310 or equivalent
3. Memory: 6 GB RAM
4. Graphics: Geforce GTS 450 or equivalent or better
5. DirectX: Version 11
6. Network: Broadband Internet connection
7. Storage: 2 GB available space
Please ensure that your system meets or exceeds these specifications to ensure smooth gameplay and optimal performance.
Is BattleBit on GeForce now?
No, BattleBit is not currently available on the GeForce Now cloud gaming platform. It's important to note that game availability on cloud gaming platforms can change over time, so it's recommended to check the official GeForce Now website or their supported games list for the most up-to-date information.
Is BattleBit Remastered on Mac?
Stepping up to play BattleBit Remastered on Mac is a bit like stepping onto the battlefield. The Remastered version comes with several notable features but lacks a native macOS support. Thus, you'll need some preparation, a few resources, and, of course, a taste for adventure to play. What we suggest is to use the power of cloud gaming or virtual machines such as Parallels, or Apple's very own BootCamp Assistant. With their help, you can stream the game or create a Windows environment on your Mac, meaning you can play BattleBit Remastered on Mac just as any Windows user would.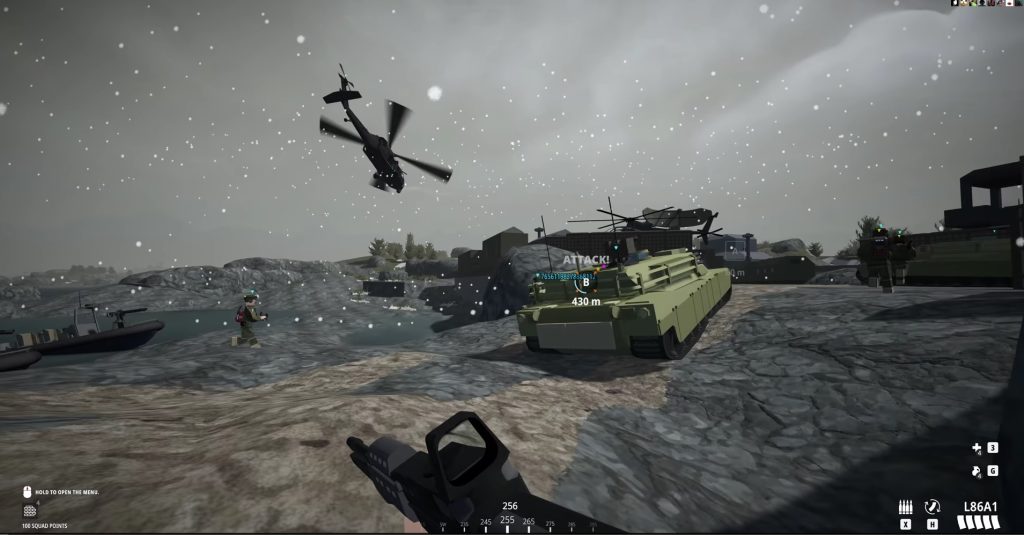 How to Download BattleBit Remastered on Mac?
If you want to download BattleBit Remastered on Mac you should know that the game isn't directly available for macOS. So, you can't simply get it from the Mac App Store or any other Mac software distribution platform. However, once you have a Windows environment set up on your Mac, you can download BattleBit Remastered on Mac from any platform that provides it for Windows, such as Steam or the game's official website.
How to Play BattleBit Remastered on Mac
Alright, let's get down to the nitty-gritty and explain you exactly how to play BattleBit Remastered on Mac. First, decide whether you want to play the game on the cloud with Boosteroid or set up a Windows environment and use Parallels or BootCamp. The concept behind Boosteroid is to offer gaming capabilities to a broader audience by leveraging powerful remote servers for rendering and processing games.vParallels allows you to switch between macOS and Windows without rebooting, but it's a paid software. BootCamp is free and comes pre-installed on your Mac, but you'll need to reboot your Mac to switch between operating systems.
But, before we dive into these methods to play BattleBit Remastered on Mac, you'll first need to get a copy of the game. You can do this from trustworthy gaming platforms such as Steam.
Once you've got your copy of the game, follow the instructions provided by your chosen software to install Windows on your Mac.
Play BattleBit Remastered on Mac with Boosteroid
Boosteroid is a cloud gaming platform that allows users to play video games through cloud servers. If you'd rather not set up a separate Windows partition on your Mac to play games, you can explore an appealing alternative – cloud gaming services like Boosteroid. With this platform, the games are run on their remote servers and streamed directly to your Mac, eliminating the need for downloading the game and installing it on a Windows environment. Here's how to get started:
1.To begin, click on the button labeled "Play with Boosteroid" below to visit the Boosteroid website. You have the option to either create a new account or log in using your Google Account credentials.
2. Access your profile details by clicking on "My account" located at the top-right corner of the screen.
3. Proceed to activate a plan of your choice under the "My subscription" tab to begin using Boosteroid.
4. Once your Boosteroid subscription is active, enter the name of the game you wish to play in the search field.
5. On the game's dedicated Boosteroid page, click the "Play" button to launch the game.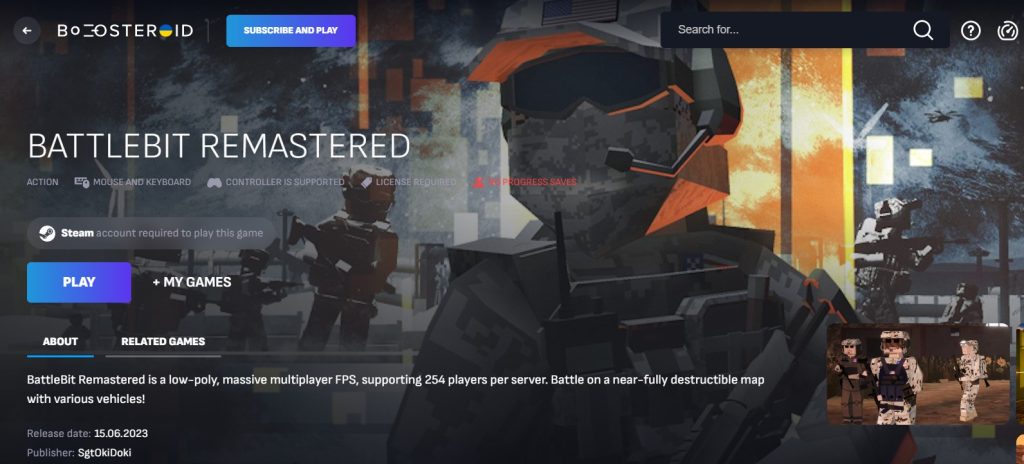 6. Lastly, connect your Boosteroid and Steam Store accounts for a seamless experience and enjoy your favorite game on your Mac without the need for extensive hardware requirements.
Play BattleBit Remastered on Mac with Parallels
Parallels Desktop is a software application that lets you to set up a virtual Windows environment directly on your Mac. Whether you own an Intel or M1 Mac, Parallels Desktop is fully compatible, and the setup process is a breeze. If you're eager to delve into the world of BattleBit Remastered and play it on your Mac via Parallels, we've got you covered with a comprehensive step-by-step guide, which you can find if you click on this button:
Play BattleBit Remastered on Mac with Boot Camp
If you own an Intel-based Mac, you have an additional option at your disposal called Boot Camp. This tool provided by Apple enables you to install a complete and functional Windows operating system on a separate partition of your Mac. If you're interested in learning how to make use of this option, below we have detailed instructions to guide you through the process:
BattleBit Remastered Review
BattleBit Remastered is an engaging, low-poly FPS that's proving a hit. The game is supporting 254 players per server and aims for a chaotic and intense massive multiplayer experience that has gamers all fired up. Let's take a deep dive into this title to explore the enhancements and the features that create a memorable gameplay.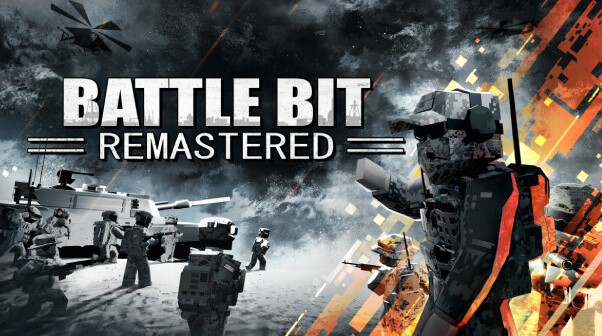 BattleBit Remastered vs Battlebit Original
The name "BattleBit Remastered" can be a bit confusing when comparing it to a supposed "BattleBit Original" because there was never an actual separate game called BattleBit Original. The term "Remastered" in the game's name refers to the extensive development process it underwent over the years.
According to the developers, BattleBit has been in production since 2016, and throughout its development, numerous significant changes have been made. In fact, the game has been completely rewritten three times, with its core structure reworked twice. While technically there hasn't been a distinct "original" version of BattleBit, the game has evolved so much from its early stages that the term "Remastered" better reflects the current state of the game compared to its initial iterations.
Destructible Environment and Levolution:
One of the standout features in BattleBit Remastered is its destructible environments. With buildings that crumble, walls that shatter, and landscapes that alter as the warfare intensifies, the battlefield morphs into a dynamic terrain. This offers an added layer of strategic depth, allowing players to shape the battlefield to their advantage and adapt their tactics on the fly.
High Frames-Per-Second Gameplay:
BattleBit Remastered offers a seamless and immersive gaming experience, thanks to painstaking optimization for high frames-per-second (FPS) gameplay. Players can dive into the action with zero lag or stuttering, facilitating the perfect, uninterrupted battle experience.
Proximity-Based Voice Chat:
BattleBit Remastered has incorporated proximity-based voice chat for real-time communication, enhancing the cooperative and competitive elements of the game. This enables players to strategically coordinate maneuvers with their squad or engage in heated banter with opponents, all adding an extra layer of immersion to the gaming experience.
Multiplayer Mayhem:
Embrace the chaos of BattleBit Remastered's enhanced multiplayer experience. With high tickrate performance and optimized servers, you can partake in epic-scale battles involving hundreds of other players, all without compromising on smooth and responsive gameplay.
Vehicular Combat:
The game takes warfare to a new level with thrilling vehicular combat. Players can pilot tanks, helicopters, and sea vehicles across the battlefield. This feature adds a dimension of dynamic, explosive encounters to the gameplay, ensuring there's never a dull moment.
A Soldier's Arsenal:
BattleBit Remastered offers an expanded armory, boasting over 45 weapons to choose from. Couple this with extensive customization options, and you have a myriad of ways to enhance your combat effectiveness and personalize your loadout to suit your preferred playstyle.
Classic Class System:
Embrace a classic class system featuring roles such as Assault, Medic, Engineer, Support, and Recon. Each class brings its unique abilities to the fray, promoting teamwork, strategic collaboration, and coordination to ensure the success of your team.
The Sound of Warfare:
Experience high-quality sound effects that draw you into the heart of the action. From the echo of a sniper's bullet to the rumbling of a nearby tank, BattleBit Remastered delivers an audioscape that's as impactful as it is atmospheric.
Expanded Map Roster: No Two Battles Are the Same
With more than 19 strategically designed maps, BattleBit Remastered offers a diverse range of environments to battle across. These maps are more than just backdrops; they are strategic playgrounds that demand you to navigate and utilize the terrain to your advantage. Whether you're battling across sprawling urban landscapes or engaging in tight indoor firefights, these arenas provide distinct trials for every player. The dynamic transition between day and night introduces tactical opportunities and challenges, adding depth and realism to the gameplay.
Conclusion:
To wrap it up, BattleBit Remastered isn't merely a game but a robust, immersive multiplayer experience that tests your strategic prowess and adaptability. This FPS gem rewards clever strategy, teamwork, and a steady hand, all the while throwing you into a battlefield that evolves and reacts to the carnage. Whether you're a seasoned FPS veteran or a newcomer looking for a challenge, this game has something to offer you. So strap on your combat boots, pick up your personalized weapon, and dive into the chaotic, heart-pounding warfare that is BattleBit Remastered.
Martina Nikolova
Martina likes to get into nitty-gritty of tomorrow's tech, from product design across to security based solutions. A long time mac user and developer, she has the expertise and strives to give new insight