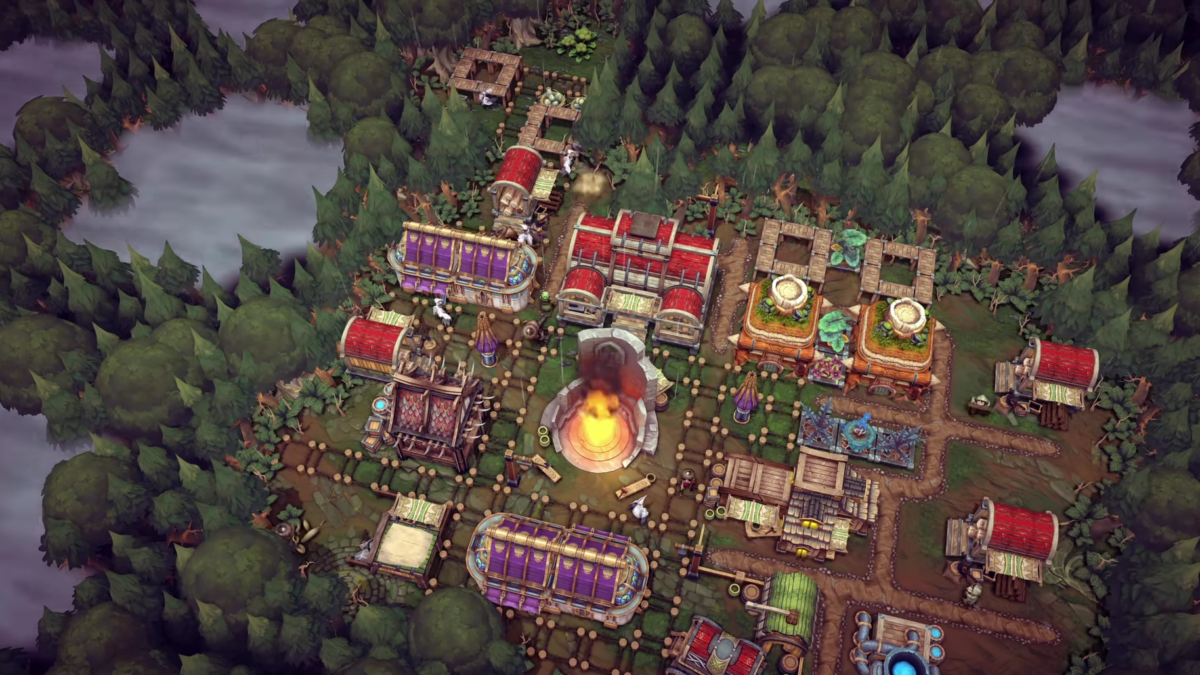 Against the storm (Mac)
Martina Nikolova, 11 months ago
0
5 min

read
Against The Storm on Mac
Against the Storm is a roguelite city-builder video game that features short gameplay runs with victory conditions.
Plot
In a fantasy world, questionable experimentation with the rain cycle has caused an all-consuming storm (called the Blightstorm). The only safe place that has remained is the Queen's castle, which provides shelter when the storm escalates.
You play as Viceroy, a leader who has been entrusted with the mission of leading expeditions to establish new durable settlements and use their resources to rebuild the civilization.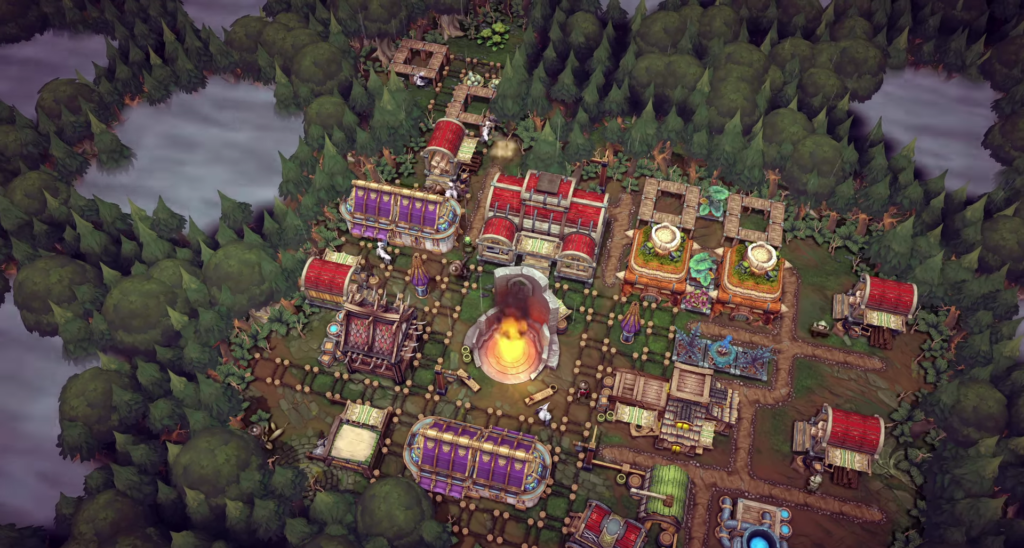 Gameplay
In Against the Storm, you have to build a huge network of cities that are home to different fantasy races, each of which has its own skills and needs.
Every city has its own set of problems and construction challenges. You have to constantly adapt your strategy to the ever-changing climate and try out different "builds" for your settlements, which are lists of construction plans that may either improve or bring your structures back to ruins.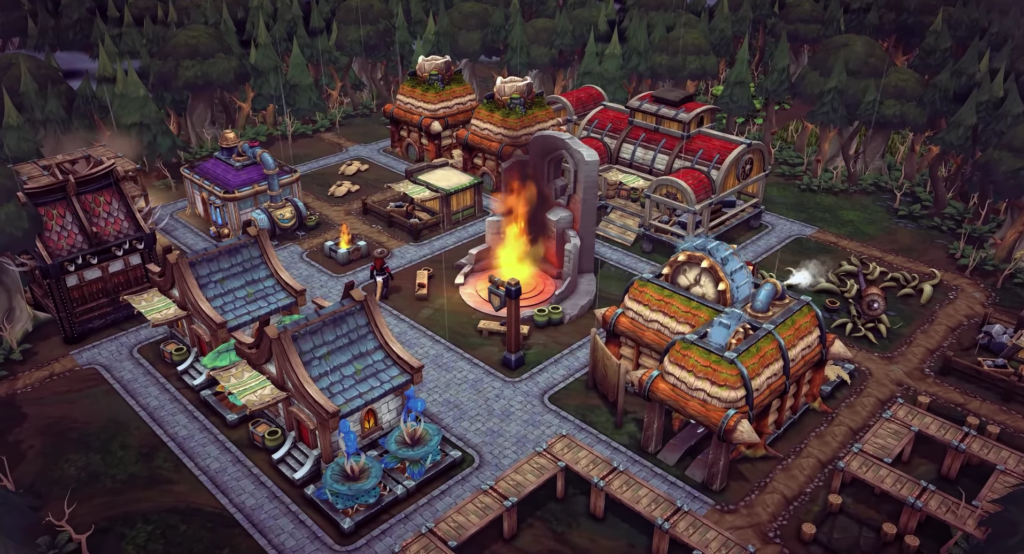 There are many races involved in the fight for survival, from beavers and lizards to humans and harpies. You'll need to use the different races' unique skills and find a balance between their needs, like shelter and food, and their wants, like fun and relaxation.
Game mechanics
The developers have added a set of game mechanics that make sure the game is always fun and challenging.
Every few hours, you'll have to start a new map. Each new map has its own set of modifiers, forcing you to adapt your approach so that you can make the most of the map's advantages and minimize its disadvantages.
Your progress pays off in the form of in-game cash you can spend to unlock more powerful abilities in a skill tree.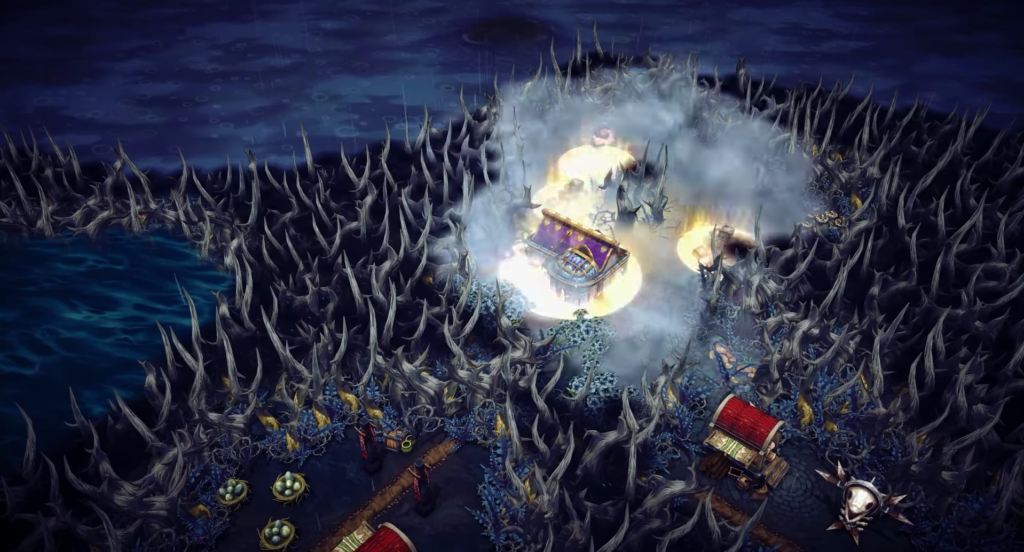 Even if all of your cities are destroyed, the game will continue. Against The Storm allows you to take your progress, including loot, improvements, and skills, with you into each new game spin up.
Each map session has its own set of customizable difficulty settings. When you've beaten the hardest level of difficulty, you can play on the prestige level, which gives you a new challenge.
Verdict
Against the Storm forces you to make the most of what you have on hand and combine resources in different ways. The game features elements of exploration, race development, objective completion, and survival and combines them into an engaging and challenging gaming experience.
Can you play Against the Storm on Mac?
It is possible to play Against the Storm on a Mac, but you will need to resort to using workarounds because the game isn't designed to officially run on a Mac. The two options that we can suggest are cloud gaming or installing Windows on a Mac.
Cloud gaming has a number of advantages for Mac gamers because it makes it possible to play games that do not come in a version that is compatible with Macs on a Mac machine. This method does not require the installation of any special software. Plus, you can save valuable space on your computer because you don't have to download and install the game. All you need is a subscription to a trusted cloud gaming platform and a browser to run the game on.
Installing Windows on a Mac is another alternative that can give you a close-to-native gaming experience. This method requires the use of a Windows emulation software and could take some time and effort until everything is set up.
To be able to play Against the Storm, you will need to choose the method that you believe will give you the best gaming experience and then carefully follow the instructions for that method.
How to download Against the Storm on Mac
Against the Storm cannot be downloaded directly on a Mac, instead, a Windows virtual machine or a separate partition of the hard drive must be created first. Once you have Windows installed on your Mac, you can download and play Against the Storm via Steam.
Bear in mind that implementing any of these methods is far more labor-intensive than the options for game streaming. Additionally, your Mac must meet the system requirements outlined by the developer before you can play the game, which is not required with cloud gaming.
If you want to install Windows so that you can download the Against the Storm, we recommend Boot Camp for Macs with Intel processors and Parallels for Macs with M1 chips. Instructions on how to use both programs can be found in the links below.
How to Play Against the Storm on Mac
You can play Against the Storm on Mac via cloud gaming options like GeForce Now or install a Windows on your Mac via Parallels or Boot Camp Assistant.
First, you will need to buy the game.
Next, you need to choose a method to play:
Methods
Who is it for?
Cloud Gaming
(Geforce Now)
For those who want smooth performance with the ability to casually play all games with the highest visual quality in a matter of minutes.
BootCamp
For those who don't mind sacrificing visual fidelity and performance to get a native experience.

Parallels Virtual Machine
For those willing to let their mac run hot in order to get adequate performance in a native experience
How to play Against the Storm on Mac M1
A game streaming service like GeForce now can help you to play Against the Stormon on a Mac M1 in a matter of minutes. Additionally, you can use Parallels to create a Windows virtual machine on your Mac M1, allowing you to play the Windows version of the game that you can get from Steam.
Play Against the Storm on Mac with GeForce Now
You can play Against the Storm on Mac (M1 and Intel models) with Geforce Now. Read our detailed guide.
Play Against the Storm on Mac with Parallels
You can play Against the Storm on Mac (M1 and Intel models) by installing Windows on your Mac with Parallels. Read our detailed guide.
Against the Storm on Mac with Boot Camp Assistant
You can play Against the Storm on Mac (Intel models only) by installing Windows on your Mac with Boot Camp Assistant. Read our detailed guide.
Martina Nikolova
Martina likes to get into nitty-gritty of tomorrow's tech, from product design across to security based solutions. A long time mac user and developer, she has the expertise and strives to give new insight