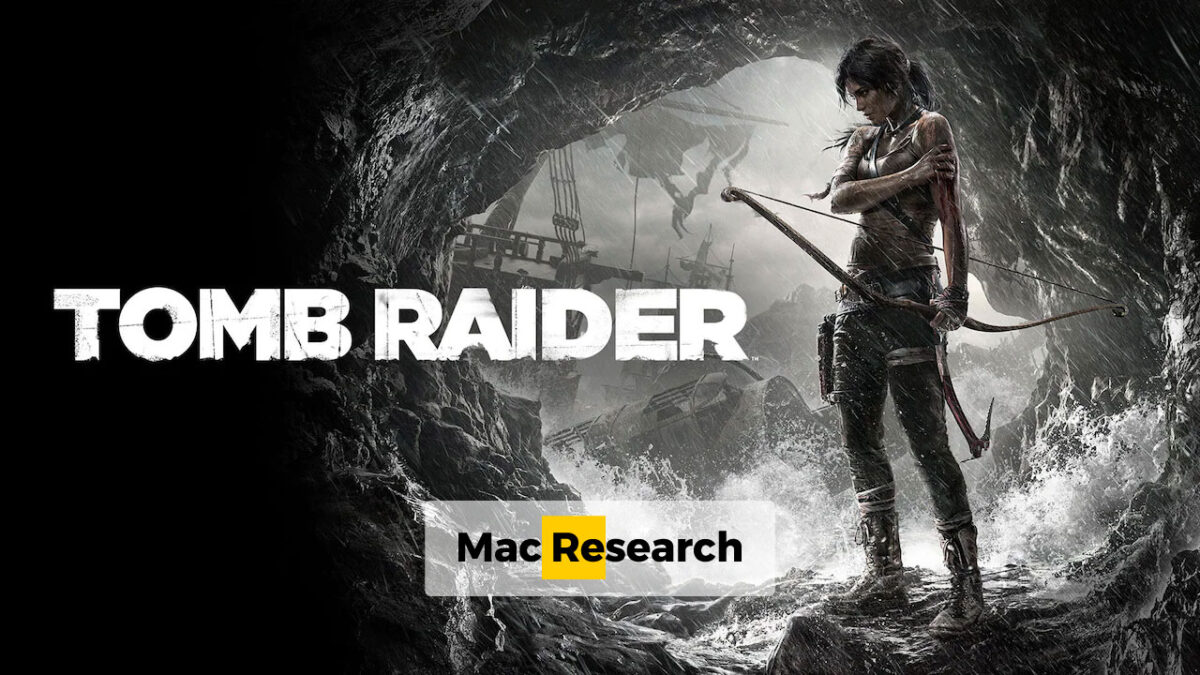 About Tomb Raider on Mac
Tomb Raider is an action-adventure video game developed in 2013 by Chrystal Dynamics. The game follows Lara Croft's journey from a young woman to a hardened survivor. In it, you enter the role of Lara, that must unveil the terrible history of a forgotten island to escape its inexorable hold.
Shipwrecked and abandoned on a dangerous island, tested to her limits and will to survive, throughout the game, the savvy young woman grows into the Lara Croft we know and love. It's a fantastic origin narrative, that feels both authentic and thrilling.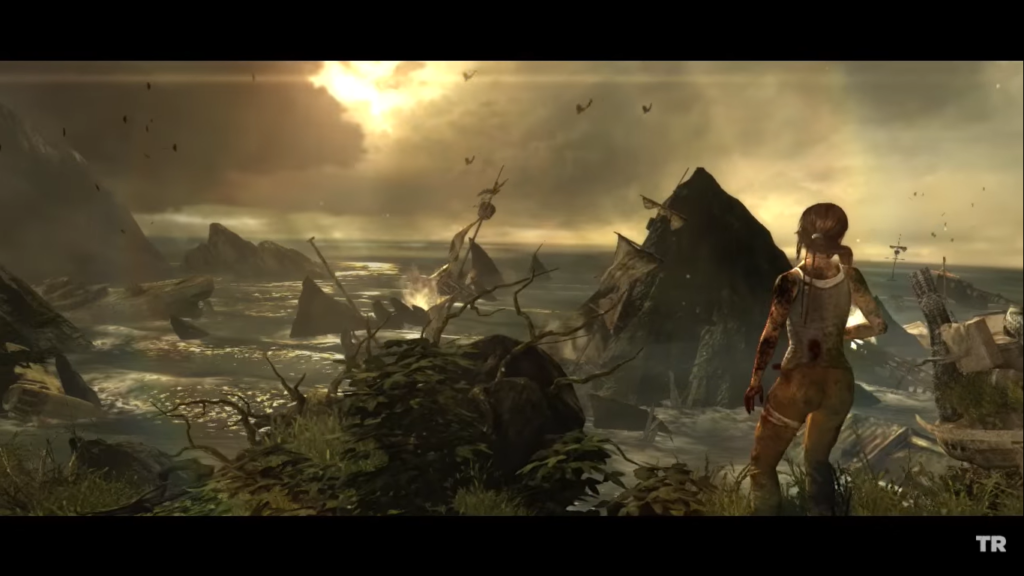 Gameplay
Lara's epic adventure provides a good mix of exploration, riddles, and fighting. The overall good animations and satisfying gunplay for the genre add up to the player's experience.
Fighting is fun, whether, with a bow, a shotgun, or a pistol and even though the body count is high, there isn't too much gore. Through the entire game, the combat experience is freshened up, as Lara periodically discovers new weaponry.
It makes you feel adventurous when Lara learns new survival skills and discovers new tools. By the end of the game, Tomb Raider's weaponry surpasses a small army's, and she's deadly in hand-to-hand combat. In the game, Lara needs to make the best of what she has because survivalism is the major concept of the story.
The environment through which the main character passes is equally exciting. Leaping across cliffs with a climbing ax gives you a nice thrill. As you play, you'll have the chance to feel your heart in the throat while passing through cliff-sides, foggy mountains, and dangerous climbing ropes. These visuals are detailed and neatly designed.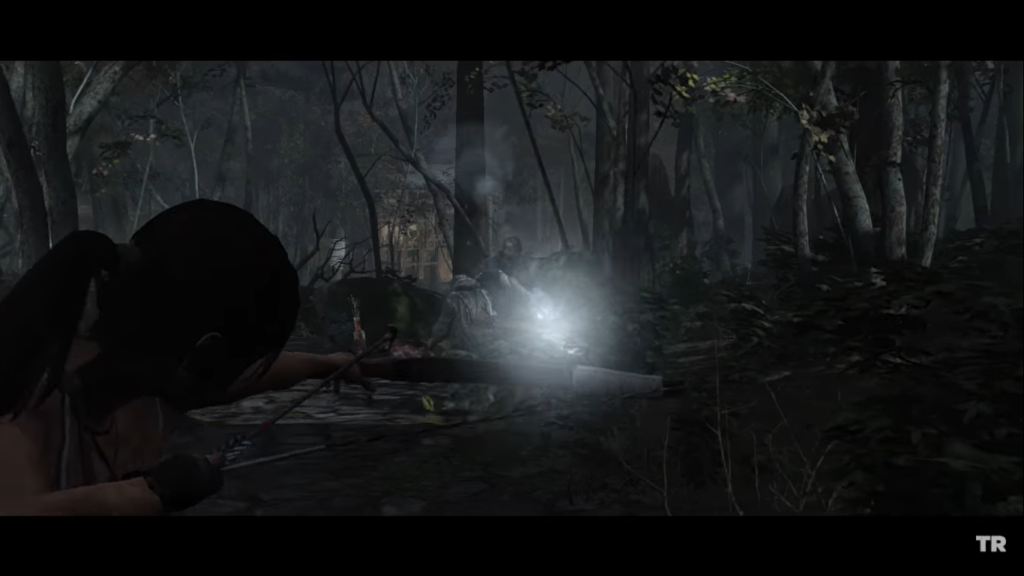 The game's secret tombs are hidden across the island for you to find. Each one comes with its own challenges and unique puzzles to solve and leads to a treasure. Lara's passion for archaeology and curiosity about ancient civilizations shines through when she discovers artifacts and historic structures along the way.
After you complete the story, you can explore the island for lost documents, antiquities, and other treasures. Surprisingly, you will want to do this, as the map opens and the game's locations become playgrounds, where you are free to admire their design. Unlike other action games, this one ends up looking more like a typical Tomb Raider once you finish the play.
Pros:
Stunning visuals.
Lara Croft is lovely.
Lots of cutscenes with great voice acting and animation.
Cinematic gameplay with storyline.
Smart auto-save system. It even saves mi-puzzle or collectibles.
The player is well guided through the game, with examples provided by clicking the three dots on the screen.
The "Survival instinct" feature allows you to see collectibles and places to advance the story.
All puzzles, even those in optional tombs, are light-weight and Lara also gives verbal cues on how to proceed.
Getting new gear enables new ways to explore the map, as some areas or items can only be accessed with specific equipment.
A normal first playing takes 10-20 hours, depending on collectibles, side quests, and optional tombs. This is the perfect length to avoid dragging or repetition.
The game keeps players occupied by balancing puzzles, free roaming, action events, and cutscenes.
Cons:
There are some highly missable achievements requiring a second play through.
Also, there are a slew of hard-to-find treasures required for specific achievements.
30% of the achievements are tied to the game's multiplayer mode, which isn't even available on MacOS.
The Game of the Year edition of Tomb Raider includes the main game and the following packs:
Tomb of the Lost Adventurer
6 single player outfits for Lara
6 multiplayer weapons
8 multiplayer maps
4 characters.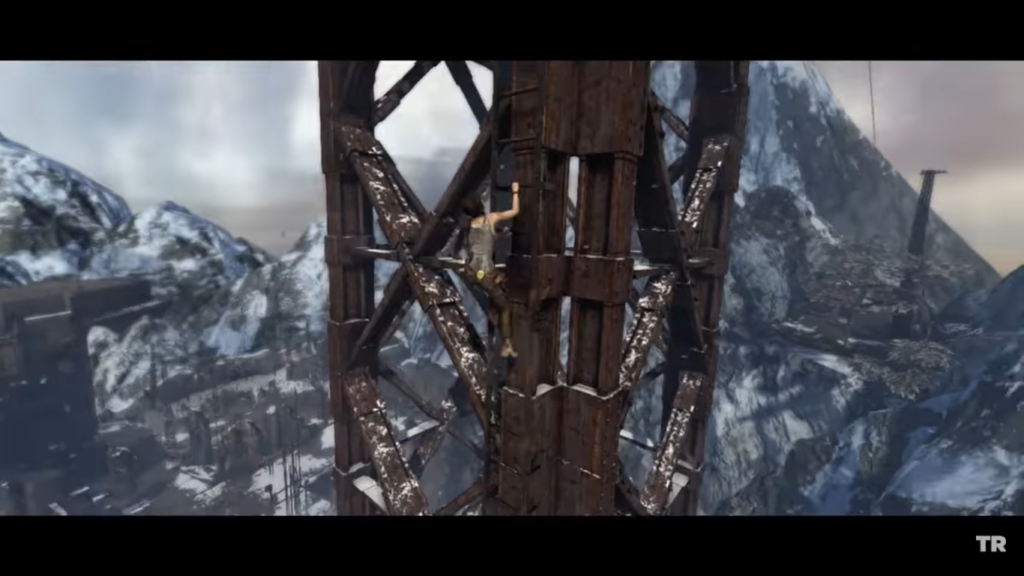 In conclusion, Tomb Raider is a blast of a game. Even for newbies to action games, its plot, gameplay, design, characters, and graphics all work nicely together. The gameplay is modern and engaging so it's a good place to start for newcomers.
Can you play Tomb Raider on Mac?
Yes, you can play Tomb Raider on Mac, as long as your machine meets the minimal requirements for the game:
OS: macOS 10.14
Processor:1.1 GHZ Intel Core M or greater
Memory:4GB
Graphics:512Mb Nvidia 640M, 2GB AMD M290, 1.5GB Intel HD 4000 or greater
Hard Drive:14GB
Please note that the online multiplayer mode is not available on macOS.
Tomb Raider Set Up Methods
Methods
Advantage
Disadvantage
Cloud Gaming
– No set-up required – Register and Play
– Access to a Library of over 70 top-rated free Games
– Smooth performance even on old Macs
– Monthly Fee
– Requires Decent Internet Connection

BootCamp
– Free to use any time
– Windows 10 Environment

– Painful Setup
– Mediocre Performance
– Only Compatible with Intel Macs

Parallels Virtual Machine
– Easy Set-up
– Adequate Performance
– Play almost any PC game
– Windows 11 environment
– Compatible with M1 and Intel Macs
– 14-day free trial
– Yearly Fee
Native Version
– No Compatibility issues
– Optimized for Mac
– Slow Performance on old Macs
Tomb Raider with Cloud Gaming
Tomb Raider is now available to play on cloud gaming servers. This assures NO
compatibility issues while playing on your Mac as well as top-notch performance.
Step 1. Get Tomb Raider
You can go straight ahead and buy Tomb Raider from the Steam store. You can play the game right away after you have purchased it. If you feel the game graphics are under-performing, you can proceed to step two where you can upload the game to the cloud gaming library for better performance.
Step 2. Register and Play Tomb Raider on Boosteroid
All you need to do now is register for Boosteroid. This allows you to add Tomb Raider to their Cloud Gaming Library. Once signed in you can seamlessly play the game from your Mac or any other device.

When Registered you will have additional access to more than 70 top-rated games for free. Pricing varies depending on the subscription plan.
How to play Tomb Raider on Mac
To play Tomb Raider on Mac, you can directly download it from Steam, since the game is officially supported for macOS. An alternative option to play Tomb Raider on your Mac is to run it through a cloud-gaming platform, such as Boosteroid or GeForce Now.
Cloud-gaming platforms the likes of Boosteroid, GeForce Now, and Google Stadia offer Mac users a great opportunity to run all sorts of games on their Macs, including gaming titles that are not officially supported for macOS. In the case of Tomb Raider, the game does indeed include a macOS version, so you can easily download it on your Mac and start playing. However, if you want to also play other games, ones that are not supported on Mac, you will still need to resort to workaround methods to run them on your computer. A service such as Boosteroid can allow you to play both Tomb Raider and any other game (both titles supported and not supported on Mac) included in its library, directly from your Chrome or Opera browser. In addition, as stated earlier in this article, the Mac version of the game lacks the multiplayer mode of Tomb Raider, so won't be able to play it online. If you are interested in trying cloud gaming to play Tomb Raider on your Mac, check out the following instructions for Boosteroid and GeForce Now. If you want to install the Mac version of the game and play it this way, you will find direct installation instructions further down this post.
How to play Tomb Raider using Boosteroid
Playing Tomb Raider on Boosteroid is very easy – all that's required is for you to already own the game and to have registered on Boosteroid with a paid subscription. Here are the exact steps on setting up your Boosteroid account and playing Tomb Raider through it:
Purchase the game from Epic Games Store – to play Tomb Raider through Boosteroid, you will need its Epic Games version. Purchasing it on Steam won't let you play it through Boosteroid.
Once you own the game on Epic Games Store, go to the site of Boosteroid, and create a new account there.

Log in to your Boosteroid account, then click on the search button shown at the top, type Tomb Raider, and select the Tomb Raider GOTY title.

Click Play on the page of the game and select the Subscribe button in the window that appears.


You must now choose a subscription plan for Boosteroid, choose how you want to play, enter the required payment details, and preform the subscription purchase.
Next, to start the game, click OK, let's go and wait for the loading to complete. To start playing, you will need to log in with your Epic Games account, so do that, and Tomb Raider should start in your browser.

How to play Tomb Raider using GeForce Now
The process with GeForce Now is almost the same – the only difference here is that you have the option to use the service for free (albeit, with some substantial limitations) and that you will need to first download the free GeForce Now client, as the service cannot be used directly from the browser (unlike Boosteroid). For a detailed guide on setting up GeForce Now and playing Tomb Raider on your Mac with its help, go to this page, where you will find the necessary instructions.
Note that GeForce Now allows you to play Tomb Raider through both Steam and Epic Games Store, so if you own the game on Steam and want to play it through a cloud-gaming platform, you should use GeForce Now.
How to download Tomb Raider on Mac
To download Tomb Raider on Mac, you will need to have a Steam account and the Steam client app. Then you must purchase the game from Steam, after which you can download Tomb Raider on your Mac through the Steam client.
To actually download Tomb Raider on your Mac, you will need to purchase the game from Steam and not from Epic Games Store, as the Epic Games version of Tomb Raider only supports Windows and doesn't offer a macOS variant. If you have already purchased the game on Epic Games Store, you can still play it through Boosteroid (see the instructions above).
If you want to get the game on Steam and download its macOS version on your Mac, follow the next guidelines:
Visit Steam, register there if you don't have an account, search for Tomb Raider, and purchase the game.

Next, download and install the Steam app.

Start the Steam app from your Applications folder and enter your account.

Open the Store section, type Tomb Raider in the search bar, and click the game's title to visit its page (you may be required to confirm your age).

On the Tomb Raider page in Steam, click Play Now, and then select Next in the small download/installation window that opens – this will start the download and installation of Tomb Raider, and after the process completes, the game's icon will be added to your Applications' folder, from where you can start it. Alternatively, you can start the game from your Steam client.
If you want to play Tomb Raider in its multiplayer mode, you won't be able to do so through its macOS version. The only way to download the Windows version of the game is to first install Windows on your Mac, either using Parallels or using Boot Camp Assistant. If you don't want to go through the complex and time-consuming process of getting Windows on your Mac just so that you could play Tomb Raider in multiplayer, you should be able to play the game online through either of the cloud-gaming platforms mentioned on this page. Note, however, that your Internet would need to be very stable and with an above-average speed in order to get good performance in multiplayer.
Tomb Raider on Mac M1
You can play Tomb Raider on Mac M1 by getting the macOS version of the game from Steam, after purchasing it. Playing Tomb Raider on Mac M1 is also possible through any of the cloud-gaming services in which the game is available.
Since Tomb Raider is officially supported for Mac systems, playing the game on both Intel-based Macs and M1 Macs is as easy as downloading a regular app and installing it on the computer. Of course, as noted above, the game would take a considerable amount of space on your Mac's drive, so this must be taken into account before downloading the game.
Additionally, cloud gaming is also an option for Mac users, regardless of whether they own an Intel or an M1 Mac model.
If you have an M1 Mac and would like to play Tomb Raider on it, simply use any of the methods suggested above, as they'd work on your Mac just as they'd work on an Intel-based one.
Martina Nikolova
Martina likes to get into nitty-gritty of tomorrow's tech, from product design across to security based solutions. A long time mac user and developer, she has the expertise and strives to give new insight