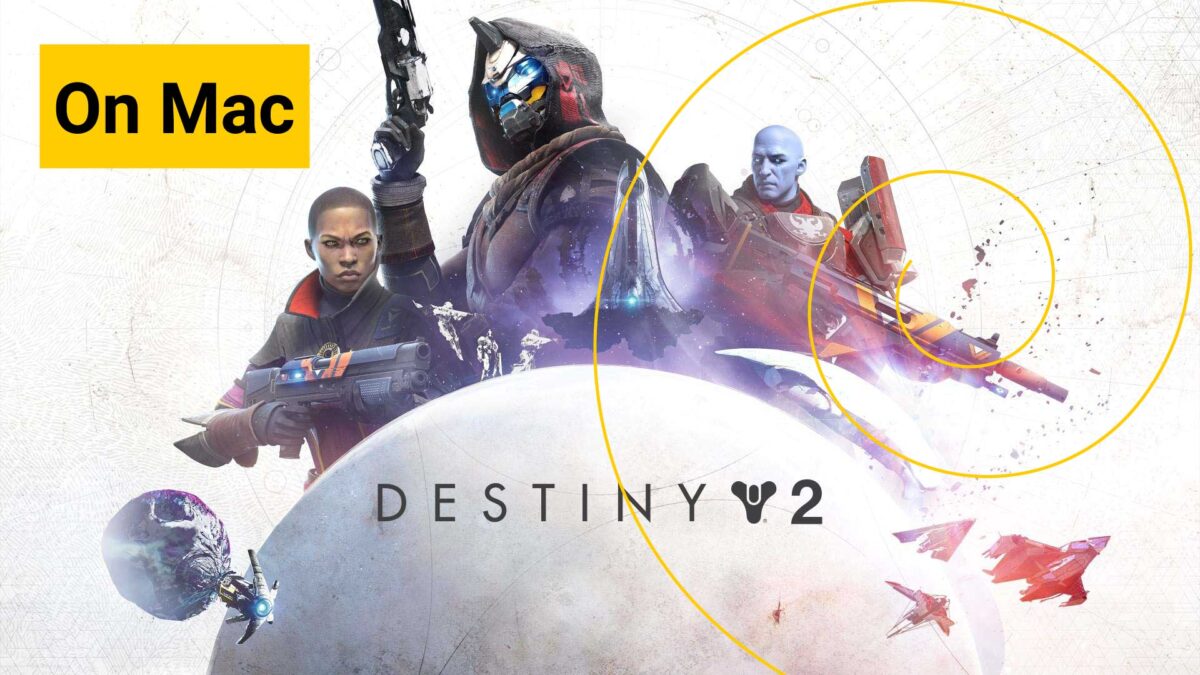 Play Destiny 2 (Mac)
Martina Nikolova, 1 year ago
0
19 min

read
Destiny 2 on Mac
Destiny 2 is not a video game that can officially be played on a Mac computer. In order for users to play Destiny 2 on Mac, they'd need to resort to workaround methods that circumvent the fact that Destiny 2 doesn't have a macOS version.
Destiny 2 is a popular free-to-play multiplayer FPS (First Person Shooter) game, developed by Bungie. The game is set in a futuristic sci-fi world and integrates role-playing elements into its FPS gameplay. There are two main game mods – PvE (Player vs. Environment), where a team of players needs to work together as a team to complete an objective, and PvP (Player vs Player), where two teams of players fight against one another.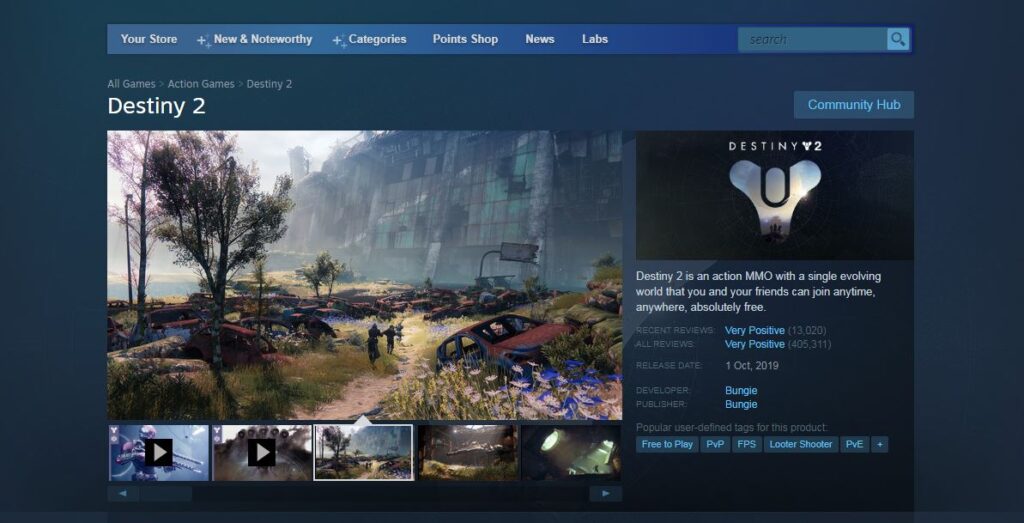 Characters
There are three main player classes in the game – Titan, Hunger, and Warlock – which brings the game closer to RPGs compared to other First Person Shooters. Each of the classes has its unique set of abilities, upgrades, and perks, as well as three subclasses that further diversify the gameplay experience.
Critics
The game has predominantly favorable reviews from gaming critics, but lukewarm user ratings. The main complaint from gamers regarding Destiny 2 is that it is too similar to its predecessor and doesn't have much innovation. Another major complaint from users is that the game includes Paywalls and invasive microtransactions that make the free-to-play exterior of the game feel like a cheap marketing trick, used to draw players in and get them to spend money to make the game playable and enjoyable, rather than an actual gaming model.
Editors' Choice: Play Genshin Impact on Mac
Regardless, if you are a Mac user, and are interested in giving Destiny 2 a try, doing this should be possible in spite of the fact that the game doesn't support macOS systems.
Can you play Destiny 2 on Mac?
You can play Destiny 2 on Mac with the help of Boosteroid, Google Stadia, and GeForce Now cloud gaming services. Another potential method that you can use to play Destiny 2 on Mac is by installing Windows 10 on your Mac.
The first two methods are significantly easier to set up in order to play the game. In short, all you'd need to do is create a Google Stadia/GeForce Now account, download the client app for the respective cloud gaming service, add the game to your personal library and start playing it (provided that you already own the game).
On the other hand, installing Windows 10 on your Mac is a time-consuming process that has a number of downsides. For starters, your Mac would actually need to meet the system requirements for the game (which isn't necessary when using a cloud gaming service) and would also need to have a considerable amount of free storage space (250+ GB). Furthermore, since this is not an official way of playing games on Mac, there could be different unforeseen issues such as bad performance, errors, and more, that could arise once you actually try to play the game. Nevertheless, this is still an option and if the previous methods didn't work for you, you might as well try this one.
How to play Destiny 2 on Mac?
To play Destiny 2 on Mac, we recommend using a cloud gaming service like Boosteroid or GeForce Now. If for some reason this doesn't work out for you, you can try to play Destiny 2 on your Mac by first installing Windows 10 on your Mac.
Google Stadia and GeForce Now are cloud gaming services that allow you to play games on a remote machine with the gameplay getting streamed to your Mac rather than having to download and install the game on your machine. This is a great option for playing games on a Mac that doesn't have the greatest of hardware. Obviously, there are downsides to not having the game on your machine, but it's still a viable option if you want to play a game such as Destiny 2 that doesn't support macOS.
As we said, there is also another option to get this game running on your Mac, and that option involves installing Windows 10 on your Mac in a separate partition and then downloading and installing the Windows 10 version of Destiny 2 on that partition. Once you do this, you should be able to run Destiny 2 on your Mac, but note that this method is quite time-consuming and significantly more complicated than simply using a cloud gaming service. Also, your Mac would need to have at least 200 – 220 GB of free storage space, because you will need space not only for the game, but for the Windows 10 installation too, and also some free space should be left at the end for both partitions on your Mac so that the computer doesn't experience any performance issues or errors due to lack of free space.
All in all, we suggest that you first try the Boosteroid, Google Stadia, and GeForce Now variant, and only go for the Windows installation if the first method doesn't work for you.
Destiny 2 Set-Up Methods
Methods
Advantage
Disadvantage
Cloud Gaming
– No set-up required – Register and Play
– Access to a Library of over 70 top-rated free Games
– Smooth performance
– Compatible with M1 and Intel Macs
– Monthly Fee
– Requires Decent Internet Connection

BootCamp
– Free to use any time
– Windows 10 Environment

– Painful Setup
– Mediocre Performance
– Only Compatible with Intel Macs

Parallels Virtual Machine
– Easy Set-up
– Adequate Performance
– Play almost any PC game
– Windows 11 environment
– Compatible with M1 and Intel Macs
– 14-day free trial
– Yearly Fee
Play Destiny 2 on Mac with Cloud Gaming
Destiny 2 is now available to play on cloud gaming servers. This assures NO
compatibility issues while playing on your Mac as well as top-notch performance.
Step 1. Get Destiny 2
Before playing Destiny 2 make sure you get a STEAM account. Once registered, you can access cloud gaming services such as Boosteriod and Geforce.
Step 2. Register and Add Destiny 2 To Boosteroid Cloud Gaming Library
All you need to do now is register for Boosteroid. This allows you to add Destiny 2 to their Cloud Gaming Library. Once uploaded you can seamlessly play the game from your Mac, TV, or Mobile Device.

When Registered you will have additional access to more top-rated games for free. Pricing varies depending on the subscription plan.
Play Destiny 2 on Mac with Boosteroid
1. Go to Boosteroid and sign in with an email address.
Log in to your account and then click on your account name from the menu that appears in the upper right corner.
In the Subscription area, choose Subscribe, select the subscription plan you want, and provide the necessary payment information.
Use the search to look for Destiny 2.
Once you go to the game's Boosteroid page, click on Play, then OK, let's go, wait while it finishes loading.
Finally, connect your Steam account to Boosteroid.
Play Destiny 2 on Mac with Google Stadia
On this site, we have a separate guide that shows in detail how to use Google Stadia to play any game that's in its games library. Here is a link to that guide – click on it and follow the instructions we've shown on the other side.
Play Destiny 2 on Mac with GeForce Now
Here is a short guide on how you can set up GeForce Now and use the service to play Destiny 2 without needing to have the game installed on your Mac:
Go to the official GeForce Now page, click on Play Now, and then choose a subscription plan – the options are Free or Priority, with the latter being a paid plan that comes with a number of perks such as 6-hour gaming sessions and significantly reduced waiting times.

Log in to your Nvidia account, or create an account if you don't have one.

If you are creating a new account, once you've created it, you will need to verify your email, so go to the email you used and click on the link in the letter you've just received from Nvidia to verify the account. After you've done this, go back to the main GeForce Now page, click Play Now again, and log in to your newly created account.

Once you get to the GeForce Now page of your account, click on Download Apps, and then download the app for macOS.

Open the file that gets downloaded and complete the installation by dragging the GeForce Now icon to the Applications icon in the window that shows up.



Open the GeForce Now app once it's installed and log in to your GeForce Now account.

Type the name of the game you want to play (Destiny 2 in the current case) in the search bar at the top.

Note, that you must already own the game you are going to play over GeForce Now. If you don't own it, you should first go to Steam and buy it from there.


Click on the game's tile and then click Play. You will be asked whether you own the game – click Continue and wait as the app tests your connection and starts the game. If your connection is not good enough and/or if you are reusing a VPN at the moment, you will be informed that you may encounter performance issues during gameplay. If you think that your connection is good, you can dismiss the warning and play anyway. Before you start playing the game, you may be asked to log in to your Steam account, so go ahead and do that.

Once you are finished playing the game, you can close it by pressing Command + W to exit it. Alternatively, you can press Command + G and then click on the Quit option that will be shown at the bottom of the menu that appears on the left side of your screen.
Play Destiny 2 on Mac M1
You can play Destiny 2 on Mac M1 with either Cloud Gaming or by installing Windows with the program Parallels (you can't use Boot Camp on M1 Macs.)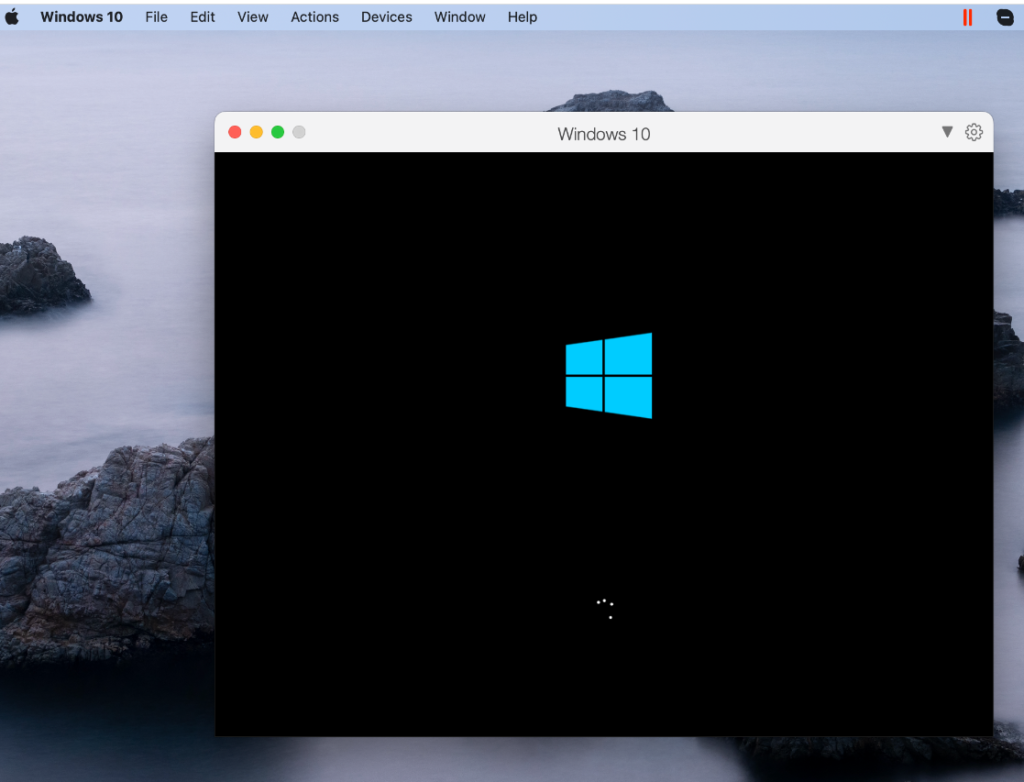 It all starts with getting the Mac version of Parallels and installing it.
Next, to install Windows 10 on a Mac with an Intel processor you need to first download the ISO (64-bit) file from Microsoft's website and save it on your desktop.
To install Windows 11 on your Mac with an M1 processor, you need registration with the Windows Insider Program. Once you register, download the Windows 11 ARM file and save it on your desktop.
Next, with Parallels open, launch Windows 10 or 11 from the downloaded file and follow the prompts to set up a Windows virtual machine (VM).
To access the virtual machine, you need to create an account in Parallels or sign in via one of the methods shown on the screen.
Once the Windows VM is set up, you need to use Steam to search for the game that you want to play and install it.
Click here for our detailed Parallels guide.
Play Destiny 2 on Mac with Boot Camp
This method is only recommended if you weren't able to get the game running through Google Stadia or GeForce Now. If neither of those other two options worked out for you, then you can give the Windows method a try. Just remember to make sure that your Mac has enough storage space and that it meets the system requirements for Destiny 2 (your Mac doesn't need to meet the game's requirements if you are using a cloud gaming service).
Now, without further ado, here is how to get Windows 10 on your Mac and download and play Destiny 2.
How to install Windows 10 on Mac using Boot Camp Assistant
First, visit the Windows 10 ISO file download page, select the regular/plain Windows 10 Edition, and click Confirm.



Pick the language you prefer, then click Confirm again, and click the 64-bit Download. If Safari asks you to pick a location, we recommend downloading the ISO file on your Desktop for easier access to it. If not, the file will most likely get downloaded in the Downloads folder.



From the menu bar, click Go > Utilities and start the Boot Camp Assistant application.



When the app opens, click on Continue, then click Choose a Windows 10 ISO file > Choose, find the ISO file you just downloaded, click it, and click Open.



Next, make sure to allocate enough space to the Windows 10 partition – use the dot between the two partitions by dragging it to the left or right. The Windows partition needs to have at least 200 GB of storage space, and at least 30-40 GB should be left for the macOS partition.



Once everything is set up, click Install, wait for the preparation of the installation process to be over, type in your Admin password when you get asked for it, and click OK.
Your Mac will now restart and when it boots back up, you will see the logo of Windows 10 and will be asked to choose a language and location – do that and click Next.
On the next screen, you will be asked to type in your Product Key – don't worry if you don't have one, you can click on Skip/I don't have a product key and continue with the installation as normal. Obviously, if you do have a key, type it in and click Next.

If you are required to pick between the Windows 10 Home or Pro editions, select the Home one if you don't need Windows 10 for any specific tasks that would require you to have the Pro edition.

Next, click I agree and then select the Next button – the installation of Windows 10 will commence and once it's finished, you will be able to enter Windows on your Mac. This process can take some time, so be patient and make sure that your Mac stays plugged into a power outlet so that it doesn't accidentally run out of battery and shut down, which is something that mustn't happen because it could lead to serious issues for the computer.
Once Windows 10 successfully installs, your Mac will boot into it, but you will first be asked to choose whether you'd like to customize the Windows 10 settings or pick the default ones. We recommend the former option – it's best to take a couple of moments to pick your preferred settings rather than use the predetermined ones.
Next, create a Windows account by choosing a username and a password (the password isn't mandatory, but it's better to have it so that your account is more secure).
On the next screen, choose whether you'd like to activate Cortana and customize its settings or do this at a later time (Cortana is the virtual assistant for Windows 10 – it's Microsoft's equivalent of Apple's Siri).
After you are done with everything, your Mac will load into Windows and you should see the Boot Camp Assistant on your screen. In it, click Next > I Accept > Next – this will start the installation of Mac drivers for Windows. If at any point you are asked for approval to install a certain driver, click Yes to continue with the installation and finally click Finish to restart the computer
After your Mac starts back up, go to the Windows Start Menu (its icon is in the bottom-left), click it, and click on Apple Software Update. Your Mac will automatically start searching for updates – if it finds any, click Install to install them and, as before, if your permission is required, click Yes to provide it and finally click Yes once the installation completes to restart the computer.
The final thing you need to do in order to prepare your Mac for the installation of Destiny 2 is to go back to the Start Menu after the computer restarts, click Update & Security, then click Windows Update from the left, and wait for Windows 10 to automatically find and install whatever software updates it finds. Once the process completes, click on the Restart Now button that shows up and wait for your Mac to restart yet again.
How to switch between the different two partitions on your Mac
Before you install and start playing the game, it's recommended that you first learn how to go from your Windows 10 partition to the macOS one and vice versa.
From macOS to Windows 10 – Open the Apple Menu, go to System Preferences > Startup Disk, click on the Padlock, and select Unlock. Next, click the Bootcamp Windows icon, click Restart, and wait for your Mac to reboot into Windows.
From Windows 10 to macOS – click the tilted/slanted square in the bottom-left or, if you don't see it there, click the arrow icon that's pointing up and then click the square icon in the box that shows up. Next, click on Restart in macOS and wait for the computer to restart.
How to install Destiny 2 in the Windows 10 partition of your Mac
To install the game on the Windows 10 partition of your Mac, all you'd need to do is go to the Steam page of the game, click Add to cart, then click on Purchase for myself, and pay for the game with your debit/credit card. Then you can download the game, launch the installation file, and install it. Once you've done this, a shortcut for Destiny 2 should show up on your Desktop – double-click it to start playing the game.
How to play Destiny 2 on Android
To play Destiny 2 on Android, we recommend subscribing to a cloud gaming platform such as Boosteroid or GeForce Now and using its Android app to play the game. Another way of playing Destiny 2 on Android is to stream it from a Windows PC.
We consider the cloud gaming option to be more advantageous because it doesn't require you to have a gaming-capable PC and to keep your Android device connected to the same network as that PC in order to stream the game. Nevertheless, we will give you instructions for the two aforementioned methods, so that you could use the one you prefer to play Destiny 2 on your Android device.
Play Destiny 2 on Android with Boosteroid
Click this link to visit Boosteroid and register on the service's site.
Download the Boosteroid client for Android from the Play Store, open it, and log in.
Select the account icon (bottom-right), tap Subscribe, and get a paid subscription for the service in order to be able to use it.

In the Boosteroid app, tap the search button, then type Destiny 2, and tap the game.

Select Play on the game's page and then tap on OK – Boosteroid will begin loading Destiny 2.

After a couple of moments, you will get to a log-in screen for Steam – tap the keyboard button (top-left) and use the keyboard that appears to enter your username and password, and then log in.
Once the game begins, tap the controller in the top-left to get touch controls if you don't have a gamepad connected to your Android device.
Play Destiny 2 on Android with GeForce Now
Visit the GeForce Now site, create a new account (if you don't already have one), and then download the GeForce Now client from the Play Store.
Open the GeForce Now client, log in, and search for Destiny 2.

Tap on the game's tile, tap Play, and then Continue.

After GeForce Now checks your connection strength, it will notify you if your Internet isn't good enough. You can ignore such notifications by tapping Continue, but note that you may get performance issues if you don't have stable and fast Internet.
Next, you will need to log in to your Steam account. Once you do, the game will start. If you don't have a gamepad connected to your Android device, tap the controller from the top-left to get on-screen touch controls.
Play Destiny 2 on Android via PC-streaming
To use this method of playing Destiny 2 on Android, you will need to have a PC that has the game installed on it and that can run it without any performance issues. Also, to start streaming, you must connect the PC and the Android phone/tablet to the same network. If the aforementioned conditions are met, here are three different apps that can let you stream Destiny 2 from your PC.
Steam Link – To use this app, first make sure that the Steam client on your Windows PC is open, and that you are logged in with your account. Then download the Steam Link app from the Play Store on your Android device, launch the app, and then tap on the name of your PC when it appears to pair the two devices. Once the devices are paired, tap on Start Playing, and then, when you get a Steam interface on your Android device, go to your Steam games, and start Destiny 2 from there.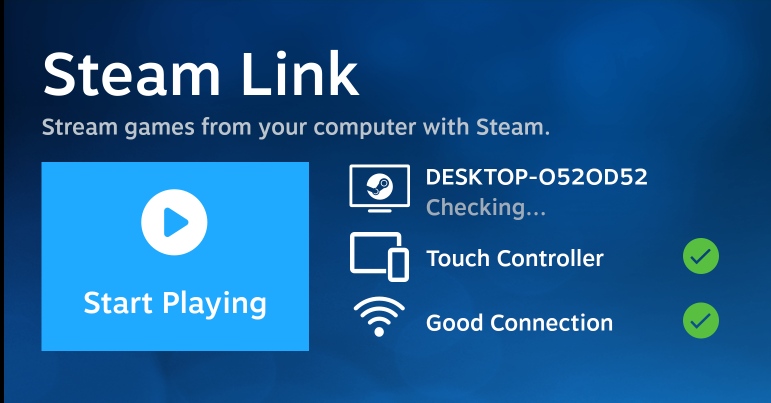 Moonlight Game Streaming – Note that this app would only allow you to stream from a PC with an Nvidia GPU. To use the app, you must first register on Nividia.com and install the GeForce Experience app on the computer. Then go to the app's settings, select the Shield section, and turn on Game streaming. Now download Moonlight on the Android device, open it, select your PC's name, and pair it with the Android phone/tablet. After that, tap the Steam tile, navigate to your Steam library, and launch the game from there.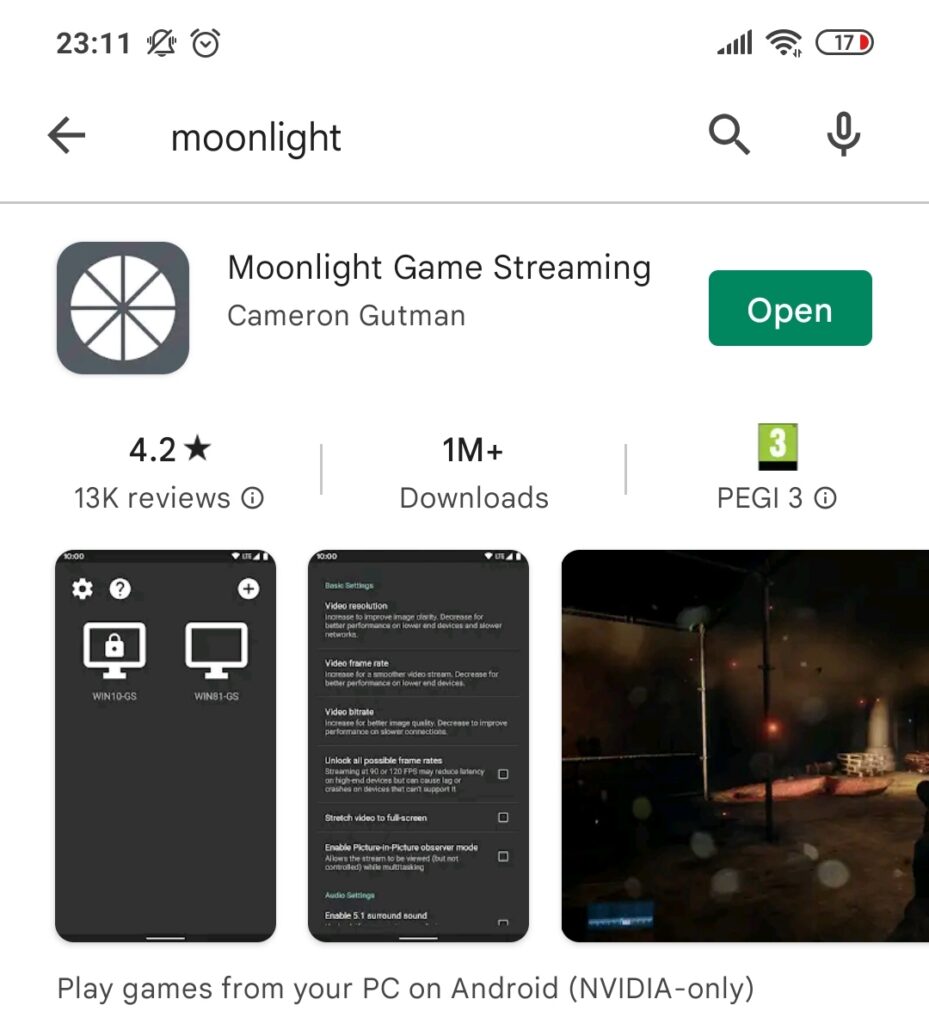 AMD Link – To use this app for streaming from your PC, the PC must be equipped with an AMD Radeon GPU. If yours is, go to the AMD Radeon Settings > AMD Link, turn on AMD Link Server and click on Add Device. Then, on your phone/tablet, download AMD Link from the Play Store, open it, tap on QR Scan, and scan the QR code that should be on your PC screen. Next, on the computer, click on Gaming in the AMD Settings app, then select Destiny 2 from the list, and the game should start getting streamed to your Android device.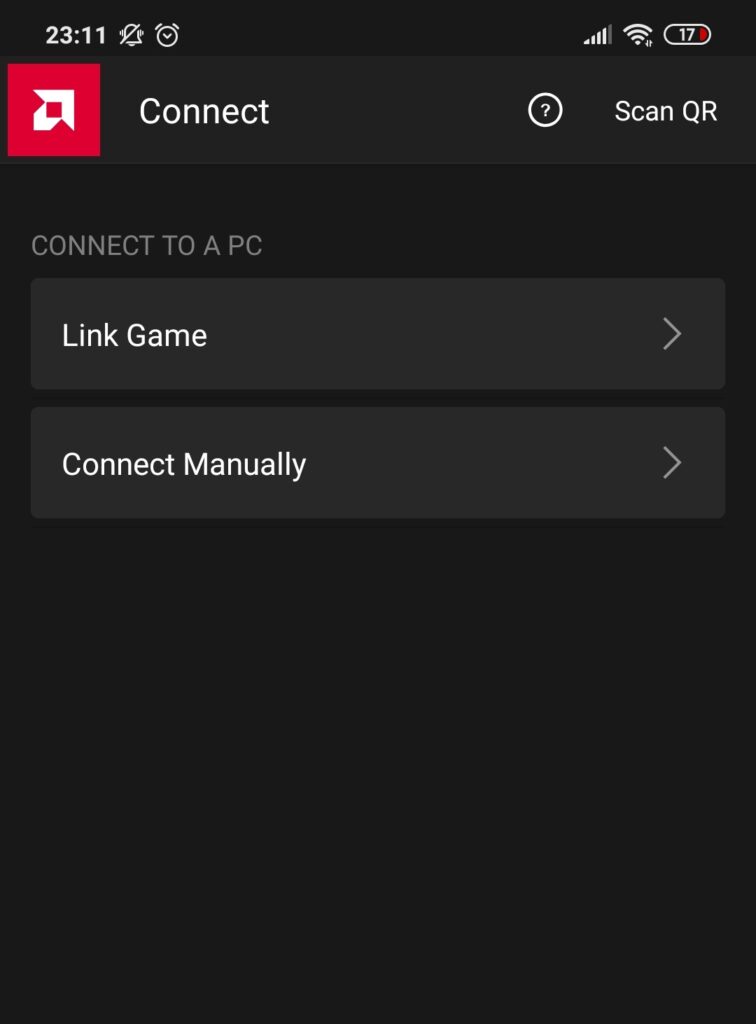 Martina Nikolova
Martina likes to get into nitty-gritty of tomorrow's tech, from product design across to security based solutions. A long time mac user and developer, she has the expertise and strives to give new insight