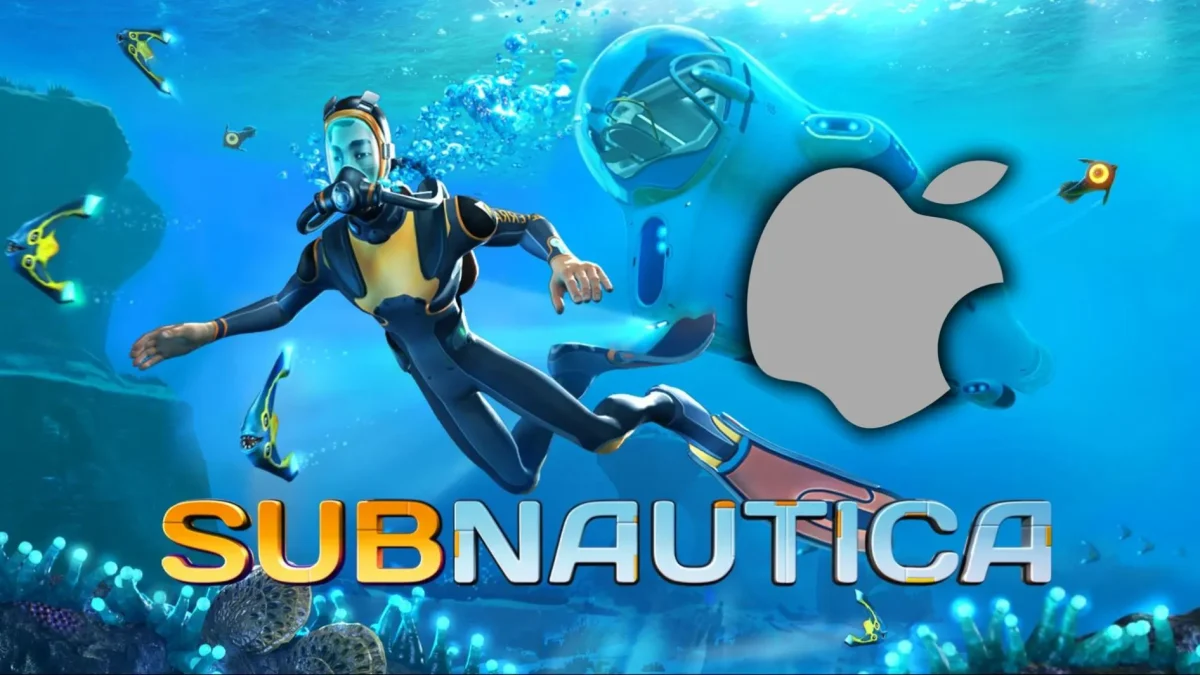 Subnautica (Mac)
Martina Nikolova, 2 weeks ago
0
9 min

read
Subnautica on Mac
Mac users eager to dive into the depths of Subnautica on Mac can do so in several ways, including by simply downloading the game from Steam and running it locally. Yes, the celebrated open world survival game does feature a native macOS version, meaning any Apple user, who's Mac meets the system requirements of the game, can download and play it in just a couple of steps, without needing to resort to any elaborate workarounds. But what if you are on an older Mac with weaker hardware that cannot provide very good performance? In this case, a great alternative way to play Subnautica on Mac is through a cloud gaming service such as Boosteroid or GeForce Now, which let you stream the game without downloading it.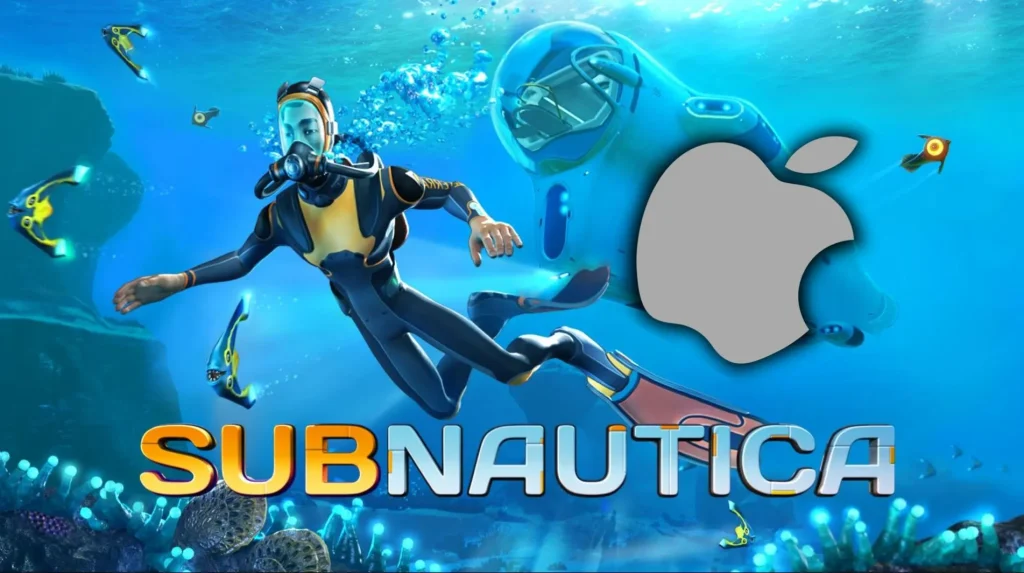 Is there Subnautica for Mac?
Yes, there is Subnautica for Mac, and it can be downloaded from both Steam and the Epic Games Store. The game, however, isn't available on the Mac App Store, so you cannot download it from there. The native version of this game works on both Intel and M1/M2 Macs, so there shouldn't be any compatibility problems. It's worth noting that Subnatica for Mac M1/M2 runs through the Rosetta 2 compatibility layer, but in practice, this won't affect the performance, and you will be able to get an equally good gameplay experience on both types of Mac machines. Of course, as mentioned, the performance will still depend on your Mac's hardware specs, unless you choose to opt for the cloud gaming alternative using Boosteroid or GeForce Now.
Can you play Subnautica on Mac?
You can play Subnautica on Mac through the native version of the game, that's available on both Steam and the Epic Games Store, or by subscribing to a cloud gaming service such as Boosteroid and GeForce Now and then streaming the game. Obviously, downloading the native version on your Mac is the preferred way to play Subnautica on Mac, especially since the game isn't particularly demanding. That said, if you are low on storage space or are using a weaker and older Mac that won't grant you the best performance even if it's able to run the game, then the cloud gaming option becomes a viable alternative because it provides equally good performance across all Mac computers, irrespective of their specifications.
What about Subnautica Below Zero on Mac?
Apple users who are fans of the first game will be pleasantly surprised to learn that playing Subnautica: Below Zero on Mac is just as easy as it is with the original. Like the first game, the sequel also has native support for macOS. You can get Subnautica: Below Zero on Mac from both Steam and Epic, just like the first game. However, it's worth noting that, as expected, the sequel has higher system requirements, so even some newer Mac machines may struggle to provide decent gameplay performance. The good news is that here, once again, cloud gaming is an option, as the second game in the series is also available in the libraries of both Boosteroid and GeForce Now.
How to download Subnautica on Mac
To download Subnautica on Mac, you'll first need to purchase the game either on Steam or the Epic Games Store (note that there are many third-party stores that offer big discounts on the Steam version of the game). Then you must download the respective store client and install it on your Mac. After that, simply open the Steam or Epic Games Store client, log in, find the game in your personal library and install it. After you download Subnautica on Mac, you can launch it and start playing. As mentioned, if you don't have enough space on your hard drive, the two mentioned cloud gaming services let you play the game without the need to download it.
How to play Subnautica on Mac
To play Subnautica on Mac, you'll first need to purchase the game and then pick one of the two mentioned options for running it on your machine. The first one is to download the game through the Steam or Epic Games client and run it natively, which is the recommended option if you have enough hard drive space and a Mac that can provide you with decent performance. And if you want to try the cloud gaming alternative, you will need to start your Boosteroid or GeForce Now subscription, find the game in the library of the respective service and launch it from there. Instructions on how to do that are provided below.
Obviously, before downloading the game or starting it in one of the mentioned cloud services, you'll first need to purchase it:
How to play Subnautica with Boosteroid
Note: Available only for the Steam version of the game
1. To kickstart your adventure with Subnautica through Boosteroid, start by clicking the button below to forge your Boosteroid account. You can opt to enroll using your email address or leverage the 'Sign up with Google' feature for a swifter setup.
2. The next stage is to arrange your subscription. Traverse to your profile dashboard by clicking your username, situated in the top-right section, then select 'Subscribe'. Identify the subscription level that suits your liking and input the necessary payment information to launch your gaming journey.
3. Moving forward, it's time to set Subnautica up for play. Search for the game by inputting its name in the designated search bar above. Upon its appearance, immediately click the 'Install and Play' button.
4. You will encounter a prompt asking for your affirmation by clicking OK. Following a short loading span and a Steam login gateway, you will be fully geared to dive in.
How to play Subnautica with GeForce Now
GeForce Now is the other cloud gaming service that features Subnautica in its library and that can allow you to play the game without needing to download it. Like Boosteroid, you can play this or other games with GeForce Now either directly in your browser or through a dedicated macOS app. If you want to learn more about how to set up a GeForce Now account and how to use the service to play Subnautica on your Mac, please check out the following tutorial.
Subnautica Reviewed by a Mac User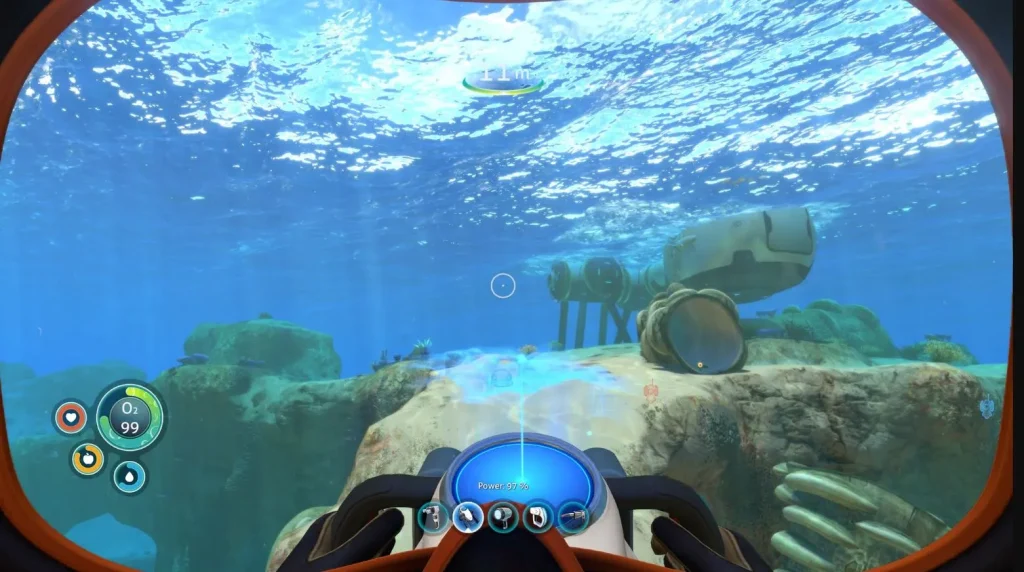 Hello fellow aqua adventurers, and welcome to the submerged wonderland that is the world of Subnautica. Grab your flippers, snorkel, and perhaps a warm cup of cocoa, as we dive deep into this review from the vantage point of a trusty Mac — because yes, rejoice, Subnautica indeed graced the Mac with its presence.
First things first, let's talk graphics. One would think that playing Subnautica on a Mac would be the equivalent of snorkeling with a blindfold, but fear not. From the magnificent sprawling coral reefs to the awe-inspiring deep-sea trenches that house creatures straight out of a sci-fi movie, the visuals are nothing short of breathtaking. It's like Finding Nemo met Star Trek and decided to give birth to a video game child — and the Mac keeps up admirably, rendering every fin and tentacle with a great deal of grace.
Setting sail (or rather, setting dive?) in Subnautica means embarking on an underwater survival adventure that is as heart-pounding as it is beautiful. Your journey begins in a life pod amidst the wreckage of the spaceship Aurora, stranded in an alien ocean world filled with mesmerizing marine life and a fair share of terrifying beasts. And trust me, when you encounter your first Reaper Leviathan, you will understand the true meaning of the term "heart-pounding."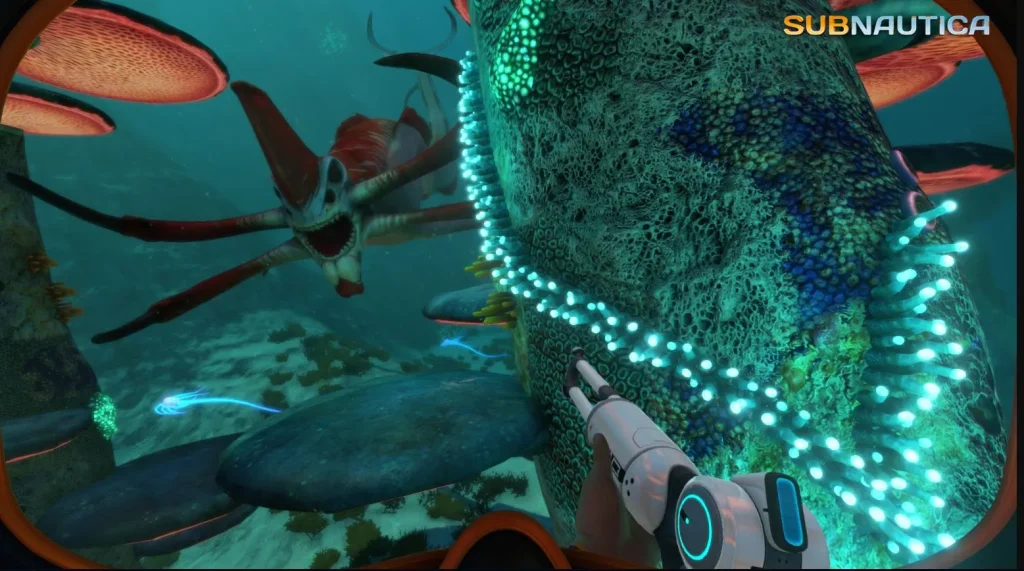 The gameplay is fluid and intuitive, allowing for seamless transitions between gleeful explorations and frantic dashes back to your ever-evolving underwater base. It feels like a cozy underwater home renovation show one moment and a high-stakes action thriller the next. On a Mac, the controls are responsive and crisp, providing a satisfying loop of exploration, resource gathering, and crafting.
Subnautica doesn't just excel in its visual department; the sound design is also stellar. Each bioregion you explore offers a different acoustic backdrop, immersing you further into this aqueous dreamland. The Mac's sound system does a fine job here, conveying every bubbly swoosh and eerie moan from the depths with crystal clarity. You can almost feel the pulse of the ocean in your veins as you navigate through kelp forests and deep caves echoing with the distant calls of unknown creatures.
But what really makes Subnautica a standout is its rich storyline. It's not just about surviving; it's about unraveling the mysteries of the deep. As you delve deeper, both metaphorically and literally, you will uncover secrets of ancient alien technologies and perhaps even encounter other survivors. The intricate plot weaves seamlessly into the exploration and survival elements, encouraging players to keep plumbing the depths for answers.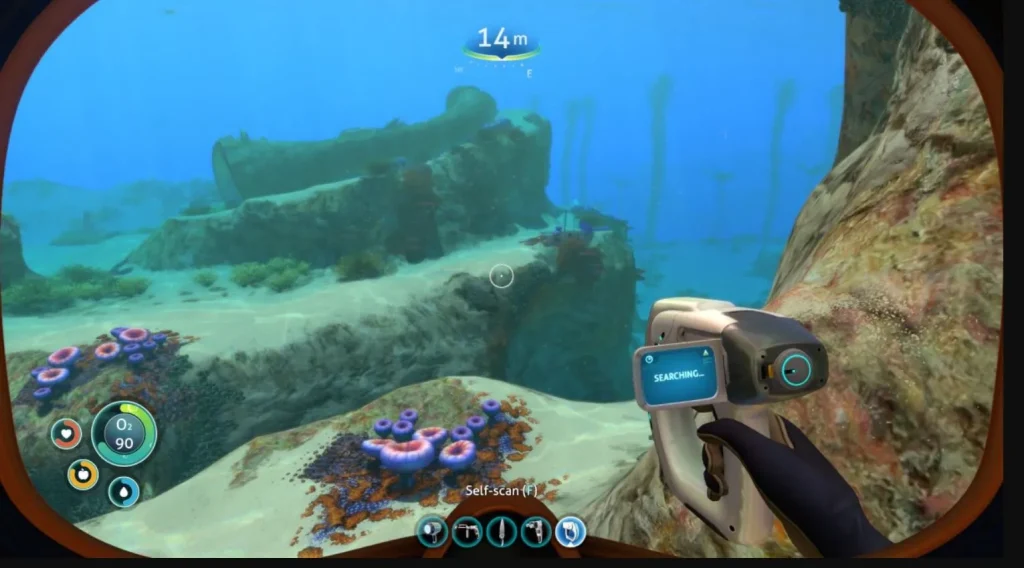 Of course, no Mac-based game review would be complete without discussing the ever-feared bug issues. Luckily, Subnautica runs relatively smoothly on a Mac. Sure, there might be a hiccup here and there, a fish phasing through a rock, or a temporary freeze as you emerge triumphantly with your haul of treasures. But these are minor quibbles in a game that is, for the most part, polished to a shiny seashell sheen.
Is it all smooth sailing, then? Well, almost. One slight grievance might be the inventory management system, which can sometimes feel more like playing 3D Tetris with seaweed and minerals rather than a streamlined process. But hey, if the most significant complaint is that we have too many treasures to sort through, then I'd say we're doing pretty well.
As we reach the surface and gasp for air after this deep dive into Subnautica, it's time to cast a verdict. Playing on a Mac not only provides a reliable and visually pleasing experience but brings with it the joy of smooth gameplay interspersed with delightful moments of discovery and heart-stopping encounters.
Subnautica is not just a game; it's an experience. It beckons you to dive in headfirst, to explore, to discover, and to forge your path in its rich, immersive underwater world. It's a true pearl in the ocean of gaming, and playing it on a Mac is the cherry (or should we say coral?) on top.
So fellow Mac users, it's time to suit up and dive into the vibrant, watery wonders of Subnautica. Let the Mac's reliable prowess guide you through an adventure that is as deep as the ocean it simulates and as fascinating as the most captivating abyss. Prepare to be submerged in a world of beauty, mystery, and exhilarating adventure, because in Subnautica, the sea is not just below, it's within us all. Do give it a whirl, and let the adventures begin.
Martina Nikolova
Martina likes to get into nitty-gritty of tomorrow's tech, from product design across to security based solutions. A long time mac user and developer, she has the expertise and strives to give new insight