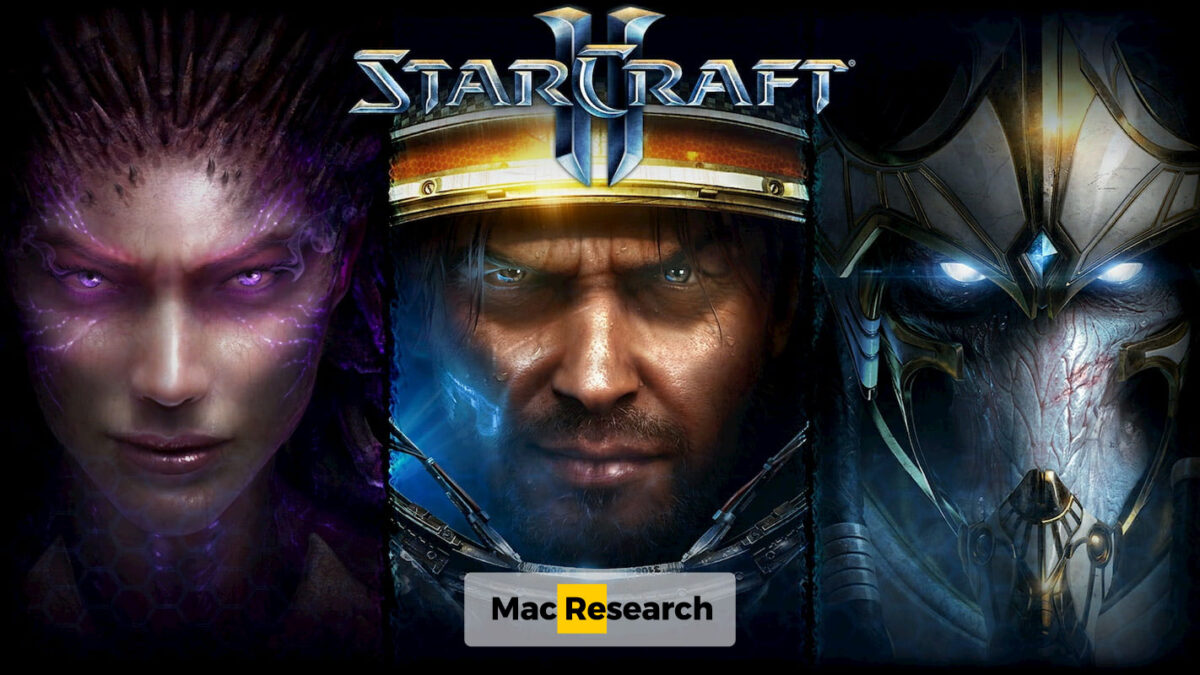 How To Play StarCraft 2 / Remastered on Mac
Martina Nikolova, 1 year ago
0
10 min

read
Can you play StarCraft on Mac?
If you have a Mac and want to dive into the battles of the three races, you can download StarCraft and StarCraft: Remastered and follow whichever method of deployment from the instructions bellow.
The 80s sci-fi vibe that StarCraft gives is what many players really enjoy about this game. A lot of the "post-apocalyptic/alien conflict" science fiction from the '80s comes back to mind when you play this and you can't help but be reminded of movies with ALIENS.
About StarCraft 2 and StarCraft Remastered on Mac
StarCraft is a real-time strategy game developed by Blizzard and released in 1998. The game revolves around a triangular conflict for galaxy supremacy centered around the Koprulu Sector where the human Terrans are faced against the bug Zerg and the alien Protoss. Great voice-acting and huge content along with an intriguing storyline are used to dive players into cosmic battles.
You can have a lot of fun for a long period of time with just a little practice at the beginning of the game. Once you join, you'll have the chance to build up an army from scratch and play your part in saving the universe. It's worth your time even if you've never played a strategy game before. You can choose from playing the offered missions, facing off against the computer one-on-one, or joining a multiplayer online game with friends or complete strangers.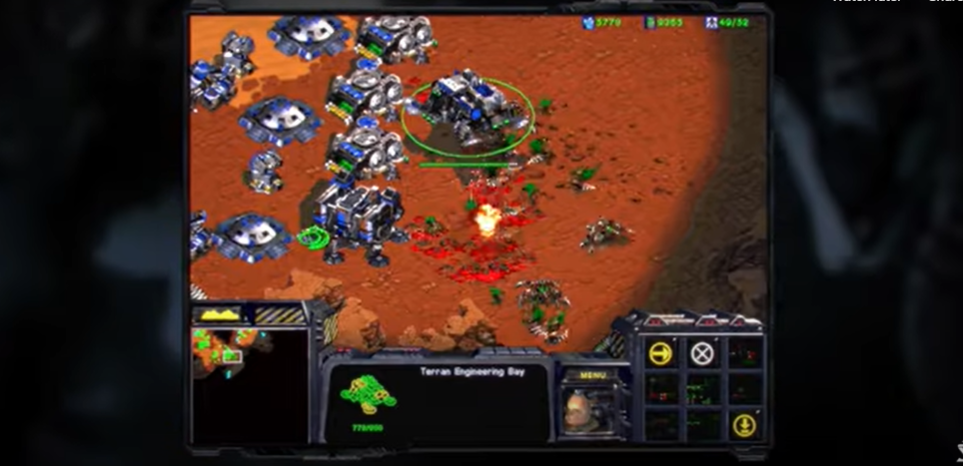 There is plenty of creativity in the game. The strengths and weaknesses of each race are unique. It is possible that one (Protoss) is more technologically advanced than the other. Their physical strength (Zerg) may be superior to that of the other Or, they may have a solid foundation (Terran). Weapons of mass destruction are at the disposal of all. It's up to them to get the most out of it.
A fantastic single-player adventure
Three races, the Terran humans, the Zerg alien-inspired creatures, and the Protoss unique no-mouthed aliens are available for you to play with. The game's diversity comes from the fact that each species has its unique strengths and weaknesses when it comes to fighting. Great voice acting makes the characters come to life in front of our eyes. In terms of strength and tactics, the three species are roughly equal. The only thing you need to do is concentrate on the strategy.
The plot is fantastic. For each species, the player must complete a separate campaign. Everything comes full circle when each species gets its own storyline. This is the single most important thing we can say about this game. There is a good balance between challenge and ease of play. It's a great task to build and protect your base while preparing an army for battle. In the later stages of each campaign, however, the game is quite difficult.
The plot is told in three acts, one from the perspective of each race, which is an interesting strategy for Blizzard Entertainment to engage the players with the storyline. As a result, the events of Act I (Terrans) are seen from a different perspective and put into motion in Act II (Zerg).
Years after it was first published, the game is still relevant and the narrative has a fascinating twist. If you're a fan of RTS games, this game provides something for everyone.
The vivid artwork in StarCraft adds great realism to the futuristic battlefield that was represented in the game's graphics. The haunting songs only add to the atmosphere when you listen to the soundtrack.
Missions
Blizzard has added some story components to the objectives to keep things fresh, but the missions themselves stick to the "collect, build, and conquer" idea. In spite of the installation missions (where you're given a small number of units to raid an enemy base, an attempt to break from the mold that is only occasionally successful), the missions are well-designed and enjoyable. In skirmish missions, the single-player can also engage in combat, but the computer opponents can see everything you do and defend accordingly, necessitating the feared "rush" approach as the only way to come out on top.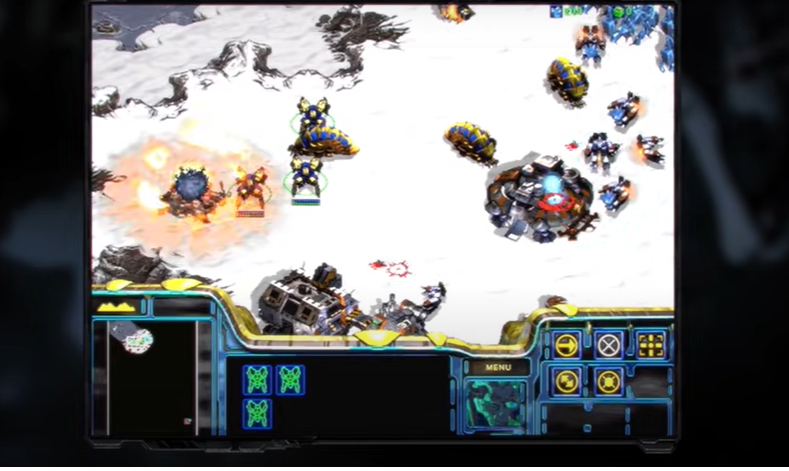 Multiplayer
StarCraft also shines in online multiplayer. Everything about multiplayer is pure joy. Just pick 'Use Map Settings' when you grow tired of massing and murdering your buddies in a one-on-one or two-on-two battle. There is so much to see and do here. New games and mini-mods can be found in this section, and there are even some really funny movies. Maps for multiplayer and solo play are included with the game, as well as thousands of other maps that may be downloaded from the Internet. Everything you need to create new campaigns or game types for online play is right there in the editor. The tale is compelling, the graphics are stunning, and the complete package is well worth your time.
StarCraft: Remastered
If you are a fan of the original game, and its award-winning expansion known as StarCraft: Brood War, you'll probably want to check out to upgrades in the StarCraft: Remastered edition where the well-known sci-fi strategy experience is being polished with some nice new touches that give a brand-new vibe of the old classic with improvements in-game audio, environments, graphics, and support.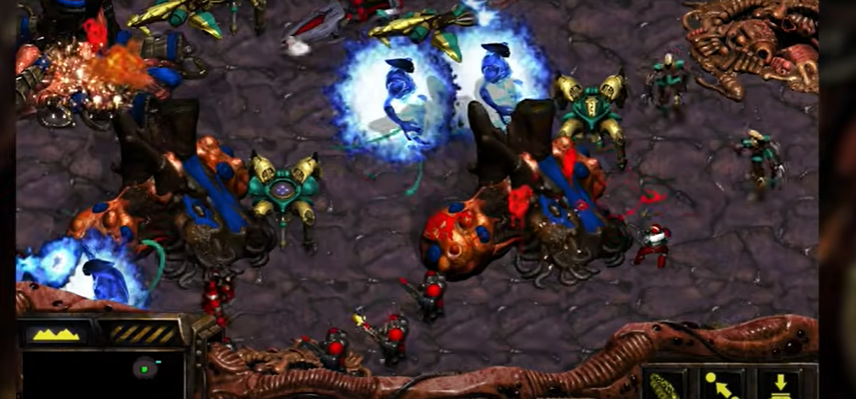 How to play StarCraft 2 / Remastered on Mac
To play Starcraft on Mac, you can directly download the game from its site or use cloud-gaming to play Starcraft without downloading it. A cloud-gaming platform that can allow you to play Starcraft on your Mac without needing to install the game is Boosteroid.
Starcraft is a lightweight game and pretty much any Mac released in the past 10 years should have no issue running this game, seeing as how it has an official macOS version. That said, if you want to save a bit of space on your Mac and not wait for the game to download and install, you can, instead, run it in Boosteroid. This cloud-gaming service doesn't require you to install anything on your Mac in order to play Starcraft. All you'd need to do is log in to your Boosteroid account and start the game in your browser – it is recommended to use Google Chrome or Opera when playing a game through Boosteroid.
Below, we will show you both ways of playing Starcraft on your Mac, in case you need help with either of the methods. For clarity's sake, here are the system requirements for the game in case you want to play it after downloading it on your Mac (no Mac released within the past decade should have any problem running the game).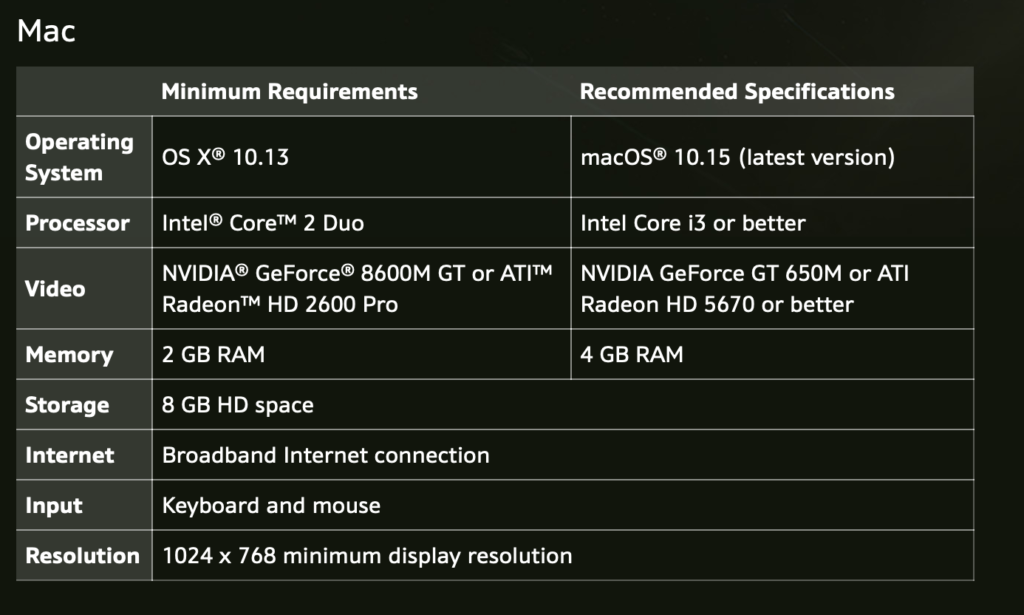 Note that, whether you choose the Boosteroid or the direct installation option, you'd still need to first own the game in order to be able to play it. To purchase Starcraft, first create a Battle.net account (if you don't have one), then log in to your account on the official Starcraft website, and buy the game from there.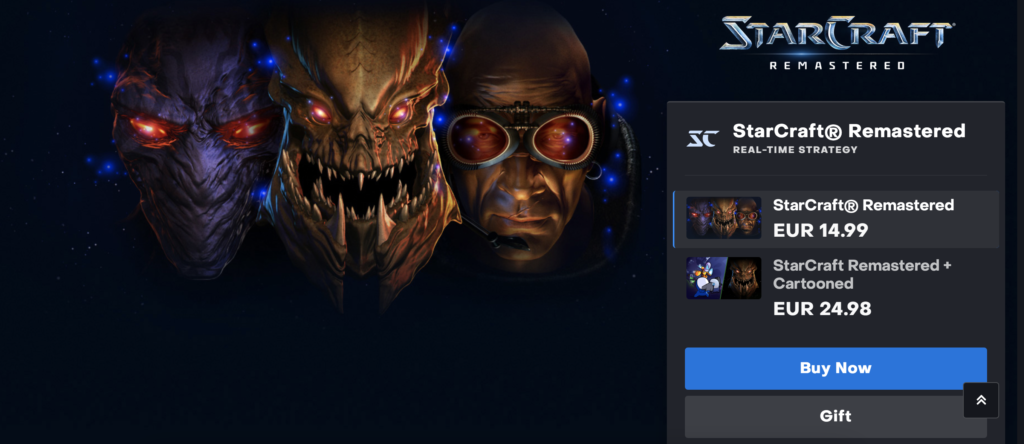 StarCraft Set Up Methods
Methods
Advantage
Disadvantage
Cloud Gaming
– No set-up required – Register and Play
– Access to a Library of over 70 top-rated free Games
– Smooth performance
– Compatible with M1 and Intel Macs
– Monthly Fee
– Requires Decent Internet Connection
– No Free Trial




StarCraft with Cloud Gaming
StarCraft is now available to play on cloud gaming servers. This assures NO
compatibility issues while playing on your Mac as well as top-notch performance.
Step 1. Get StarCraft 2 / Remastered
Before playing StarCraft make sure you get the game through the official websites. Keep in mind that StarCraft 2 is free to play however, StarCraft Remastered is not. Once you have created an account in battle net, or have bought the game, you can proceed to step 2.
Step 2. Register and Add StarCraft To Boosteroid Cloud Gaming Library
Once All you need to do now is register for Boosteroid. This allows you to add StarCraft to their Cloud Gaming Library. Once uploaded you can seamlessly play the game from your Mac, TV or Mobile Device.

When Registered you will have additional access to more than 70 top-rated games for free. Pricing varies depending on the subscription plan.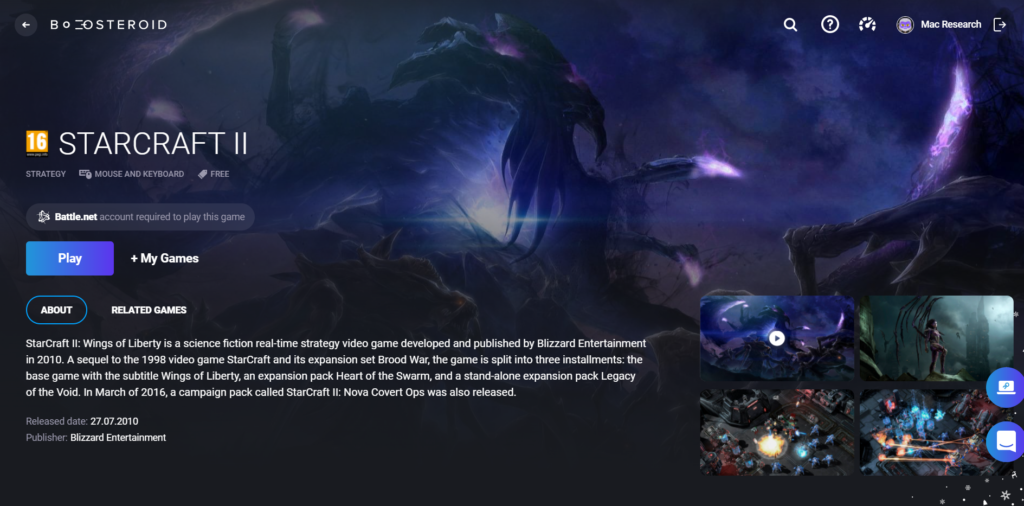 How to play Starcraft with Boosteroid
Once you already own Starcraft, go to Boosteroid (StarCraft2 and Remastered) , register there, and sign in.
On the Boosteroid's main page, click the magnifying glass (search) icon, type Starcraft, and select the Starcraft Remastered search result entry.

Once you are on the game's page, click Install and Play and select the Subscribe button.
Purchase a paid subscription for Boosteroid for your current account, return to the game's page, and click Install and Play again.
After signing up for Boosteroid, use the site's search field in the upper right to type the game's name. Note: be careful which store version you choose depending on where you own the game.

6. Then click the Install & Play button. After that you will be transported to a loading screen where you will install the game in a virtual machine supplied for you by Boosteroid. Click "Next" and "Accept" where it is needed. Nothing will be installed on your computer – this is just for the virtual machine.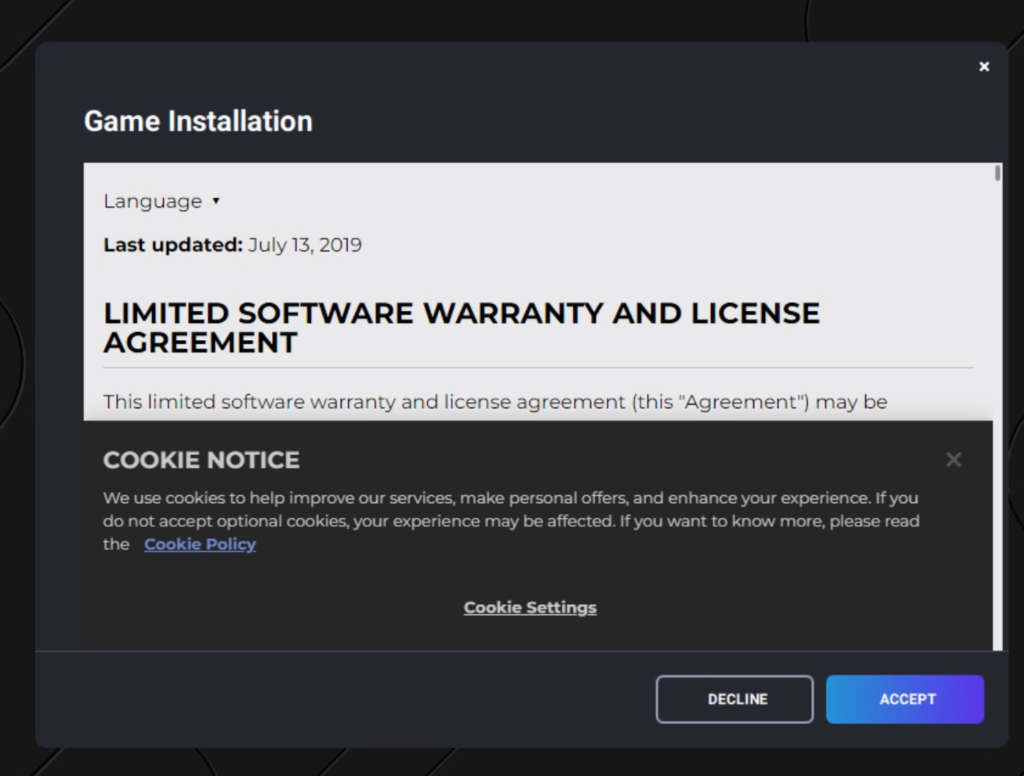 7. After the installation is complete, you will be transported to a virtual instance of the platform you chose. The important thing to note is that you will need to navigate to your game Library and choose Starcraft or Starcraft 2 depending on what you want. The game will then start in the same screen. Wait as Starcraft loads in your browser, then enter your Battle.net username and password, log in, and the game should start. If you want to turn on the full-screen mode, press Control + Command + F. Use the same keyboard combination if you want to get out of the full-screen mode.
How to download StarCraft on Mac
To download Starcraft on Mac, you need to have a Battle.net account and to have purchased the game from its official site. After that, you can download Starcraft on your Mac from the Downloads section on the Blizzard site.
Getting Starcraft installed on your Mac is easy and straightforward, but there are a bit more steps to it than you may initially expect. Here is the full process of downloading and installing the game:
Visit the Downloads page on Blizzard's site and click on the Starcraft download.

Select Download for Mac, download the StarCraft-setup file, and open it.


Perform the installation – this will not install the game but the Blizzard launcher app that you will need in order to download Starcraft.


Once the Blizzard launcher is installed, it should automatically open, and then you must log in with your Battle.net account.

If the launcher doesn't start, open it yourself, log in, go to the Games section, find Starcraft: Remastered, click on it, and select Play Now.

Click on Start Install and the installation of the game will begin. Once Starcraft installs on your Mac, you can go to your Applications folder and start the game from there, or you can also start it from the Battle.net launcher.

StarCraft on Mac M1
Starcraft can be played on Mac M1 by directly downloading the game from Blizzard or by starting it on the Boosteroid cloud-gaming site. If you want to download Starcraft on your Mac M1 to play it natively, you must first download the Battle.net launcher.
For a game that has an official Mac-supported version, such as Starcraft: Remastered, it doesn't really matter if you are using an Intel-based Mac or an M1 Mac. Starcraft should run equally well on both types of Mac models, and considering this is a remaster of a game released more than 20 years ago, even an older Intel Mac should easily run it. Thus far, we've encountered no reports from M1 users who have had any issues running Starcraft on their M1 Macs. Besides, even if there's some problem with playing Starcraft on an M1 Mac model, you can always use the Boosteroid option instead, which works well on any Mac, so long as the computer meets its system requirements and has a good connection to the Internet.
Martina Nikolova
Martina likes to get into nitty-gritty of tomorrow's tech, from product design across to security based solutions. A long time mac user and developer, she has the expertise and strives to give new insight