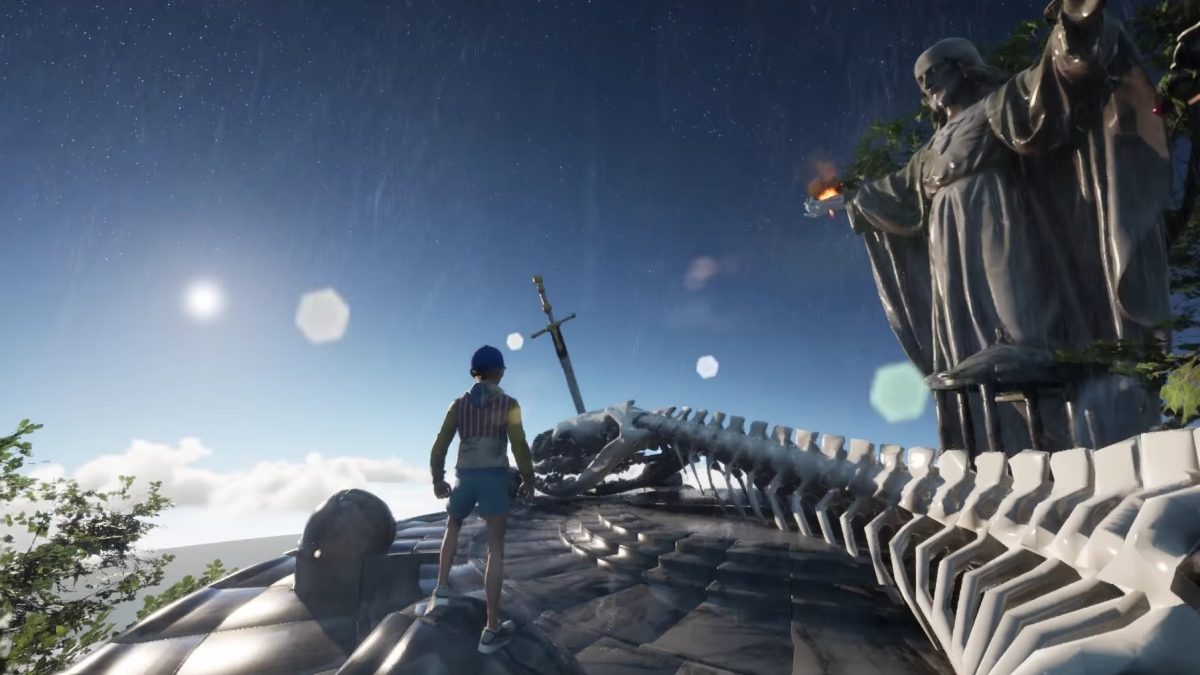 Only Up (Mac)
Martina Nikolova, 3 months ago
0
9 min

read
Only Up on Mac
Only Up is an electrifying game that's taking the gaming world by storm, barely a month after its launch. The game has set the streaming world ablaze, winning the hearts of gamers of all ages. High-profile streamers have embraced its challenging gameplay, boosting its popularity, and cementing its position as one of the year's standout indie titles. But Mac users may find themselves in a bit of a bind. While Only Up doesn't natively support macOS, don't fret. Thanks to some powerful software solutions, we can make it possible to play Only up on Mac. Intrigued? Let's dive in.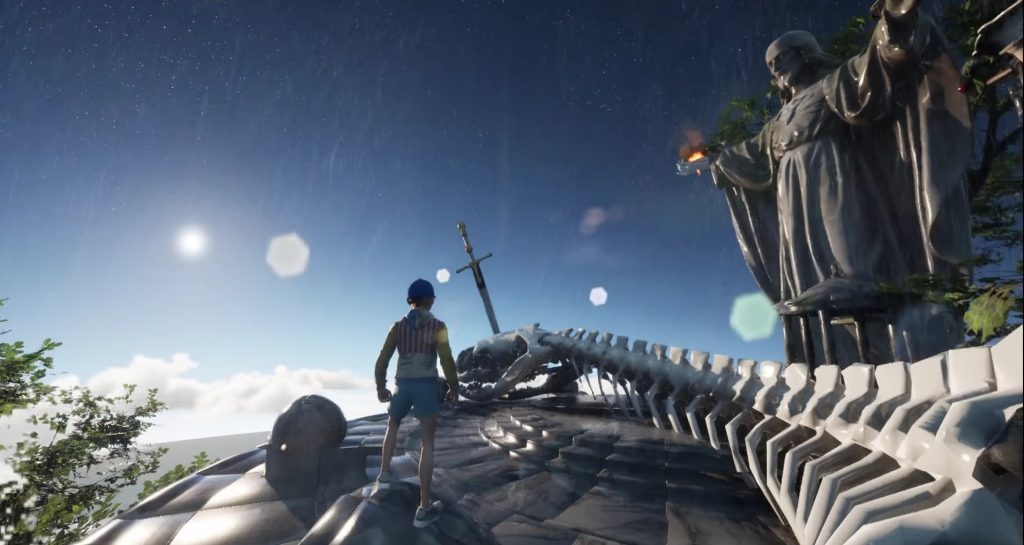 Can you play Only Up on Mac M1?
If you want to play Only Up on Mac M1, you may want to check our guide on the new Apple's free Game Porting Toolkit. Basically, what the Game Porting Toolkit does is, it acts as a translation layer that allows Windows games to run on a Mac operating system without the need for a separate Windows installation. If you want to try this method, please notе that it has not been officially verified for playing Only Up on Mac M1, and we cannot guarantee a smooth gaming experience with it.
The Boot Camp Assistant method which we have also explained below is not applicable for Mac M1 because Boot Camp is only compatible with Intel-based Macs. Other popular alternatives like Parallels and CrossOver aren't applicable for the game as well, because it requires DirectX 12, which these apps don't currently support for M1/M2 Macs. Additionally, the game isn't presently available on popular cloud gaming platforms like Boosteroid and GeForce Now. However, if it becomes available on these services in the future, we will make sure to update this post, as it would be easier to play Only Up on an M1 or M2 Mac.
Only Up Game Mac Requirements
Now, let's talk about the Only Up game Mac requirements. To run a Windows environment via BootCamp, your Mac should have at least 64GB of free storage (though 128GB is recommended for better performance), and a minimum of 8GB RAM. Your macOS must be an updated version that supports BootCamp, typically macOS Sierra and later. Also, remember to check the minimum Only Up game requirements for Windows, which includes a compatible graphics card such as NVIDIA GeForce GTX 1650 or equivalent and an Intel Core i5-6600 at 3.1 GHz or AMD R5 1600X at 3.5 GHz or equivalent.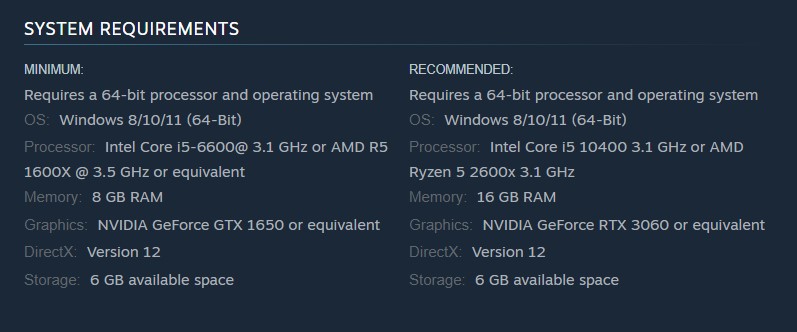 Can you Download Only Up for Mac?
As mentioned above, there's no macOS version of Only Up that you can download directly on your Mac. However, by installing a Windows environment on your Mac machine, you essentially get a Windows PC within your Mac, allowing you to download Only Up for Mac as if you were using a Windows computer. It's like having the best of both worlds!
How to Play Only Up on Mac
To play Only up on Mac, you'll need to follow a few steps. The one option is to install Windows on your computer using Boot Camp Assistance, a software specifically designed for this purpose. You can find detailed instructions on how to set up Boot Camp Assistance below. The other option is to try the Game Porting Toolkit method and see if Only Up on Mac runs well with it.
Before proceeding, though, make sure you have obtained a copy of the game. The game is currently available on PC via Steam at a reasonable price for a gaming experience that promises to keep you on the edge of your seat, and the tips of your toes, for hours on end.
Once you have ownership of the game, you can proceed with our instructions to play Only Up on your Mac.
Recommended Method:
For DirectX 11 and 12 games
1. Update your macOS to macOS Sonoma, visit the CrossOver site by clicking the button below, and download and install CrossOver.
2. Search for and download the Game Porting Toolkit from this Apple page and then open the downloaded file to mount it.
3. Download the CXPatcher from this page and install it in your Applications folder. Then run the following Terminal command: "xattr -cr /Applications CXPatcher.app".
4. Open the CXPatcher, turn on the Enable External Resources and the Allow repatch / upgrade options.
5. Click Locate External Resources and open the Game Porting Toolkit folder. Then drag-and-drop the CrossOver app into the CXPatcher.
6. Create a new CrossOver bottle and install in it Steam (or another game launcher if you own the game elsewhere).
7. Turn off DXVK, launch and log in to Steam, go to your gaming library, install the game, and launch it.
---
For games that use other APIs
1. Visit the CrossOver site by clicking the button below, and download and install CrossOver.
2. Open CrossOver and create a new Bottle from the Bottle menu.
3. Right-click the newly-created bottle, click Install Software in Bottle, and then search for and install Steam (or another game launcher if you own the game elsewhere).
4. Download the latest DXVK version from here, open the ZIP file and go to the x64 folder. Then open the Steam bottle's C: drive, go to windows > system32 and copy-paste everything from the ZIP file's x64 folder into the system32 folder.
5. Make sure that DXVK is enabled, then launch and log into Steam, find the game in your library, install it, and click Play.
Play Only Up on Mac With BootCamp Assistant
Here's a step-by-step guide to setting up a Windows environment on your Intel-based Mac using BootCamp Assistant:
Open BootCamp Assistant: You can find BootCamp Assistant in your Utilities folder within Applications.
Download Windows ISO file: BootCamp will guide you through the process, which includes downloading the latest Windows 10 ISO file.
Partition your drive: You'll be asked to partition your drive for Windows. Remember, you'll need at least 64GB of free space.
Install Windows: Follow the instructions to install Windows on the partitioned drive.
Choose Windows on Startup: After installation, you can choose which operating system to boot up (macOS or Windows) by holding down the Option key during startup.
Install Only Up: Once in Windows, navigate to the Only Up download page on Steam, download the Windows version of the game, and install it.
Enjoy Only Up on your Mac: Launch Only Up and start gaming!
That's it! While there might be some hoops to jump through, at the end of it all, you'll be able to play Only Up on your Mac. It's a little bit of work for a whole lot of fun. If you need a more detailed guide on how to install BootCamp on Mac, please click on this button:
How to play Only Up with Game Porting Toolkit
The Game Porting Toolkit is a powerful tool that enables Mac users to play Windows games, on their Macs without requiring a Windows installation. Although primarily designed for game developers rather than regular users, it has been found to perform admirably in tests, providing a viable option for playing various popular Windows games on a Mac. If you're interested in giving it a shot, we have a comprehensive guide available that explains how to utilize this tool to enjoy games like Only Up on your Apple computer.
Note: Please note that the free Game Porting Toolkit method we're suggesting for playing Only Up on Mac M1 has not been officially verified, and we cannot guarantee a satisfactory gaming experience using this approach. However, if you're interested in exploring alternative options, you're welcome to give it a try.
How to play Only Up on Mac: Video Tutorial
Only Up Game Review
Only Up is a single-player adventure game developed and published by SCKR Games. The game offers a dreamlike, and absolutely addictive experience at the heart of which is a simple, yet very compelling gameplay concept: make your way up to the heavens.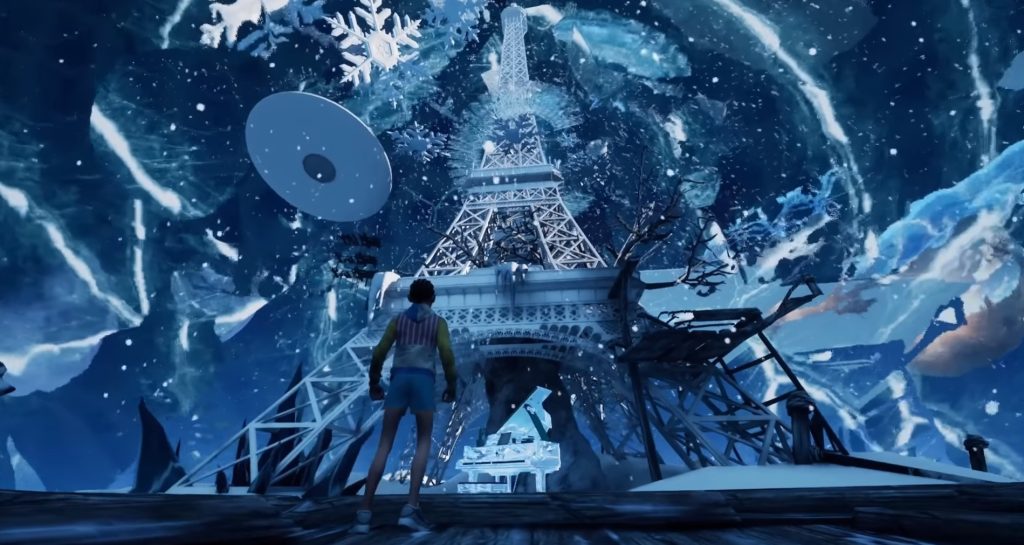 Only Up – The Sky's the Limit
In Only Up, you take on the role of Jackie, a teenager with dreams of escaping the confines of his ghetto. This symbolic journey, reminiscent of the fairytale "Jack and the Beanstalk", is full of hardships. Every decision feels important, every leap could set you back, yet the rewards of perseverance and determination make it all worthwhile. As Jackie learns throughout the game, success requires a leap into the unknown – a daring venture into the future.
Game Mechanics – A Test of Endurance and Wit
What sets Only Up apart from other indie games is its commitment to challenging gameplay. The game world is a maze of continuously shifting platforms. Mastery of movement and the ability to react swiftly are keys to survival. The core mechanics are a test of your endurance and wit, as every fall sends you spiraling back to the ground, leading to tense, frustrating, but ultimately rewarding moments of play. With the added ability to adjust time and character speed, Only Up not only tests your reflexes but your strategic thinking as well. The game's world is filled with challenges, rewarding those who dare to explore its depth.
Visual Aesthetics – A Treat for the Senses
Only Up's graphic presentation is nothing short of captivating. Powered by Nvidia RTX 4080, the lighting is stunning, painting a vibrant and surreal world that's as beautiful as it is challenging. The views as you ascend higher are moments of tranquility in the middle of the tense climbing gameplay, further enhanced by the upbeat soundtrack.
Only Up: A Verdict
Only Up is a game that takes a simple concept, layers it with complexity, and wraps it in a package that's visually stunning and audibly catchy. However, this game is not for the faint-hearted. It's a title that demands patience, speed, and strategy. The constantly moving platforms, the unpredictable nature of the falls, and the steep learning curve can be daunting for beginners. But with practice, the feeling of accomplishment when you reach the heavens is unmatched. So, if you're on the hunt for a gaming experience that tests your agility, and strategic thinking, look no further. Only Up promises an immersive gaming journey that's both challenging and immensely rewarding. And remember, in the world of Only Up, the only way is upwards!
Martina Nikolova
Martina likes to get into nitty-gritty of tomorrow's tech, from product design across to security based solutions. A long time mac user and developer, she has the expertise and strives to give new insight