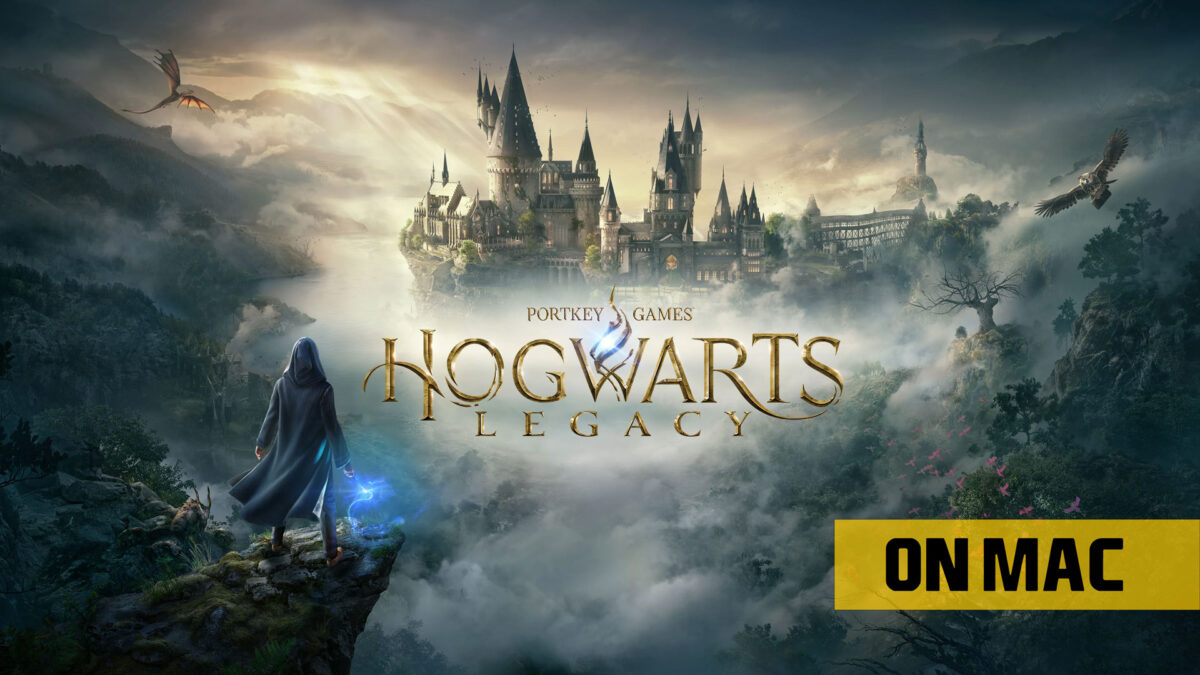 Hogwarts Legacy (Mac)
Martina Nikolova, 3 months ago
0
13 min

read
Hogwarts Legacy on Mac
In spite of the lack of a native macOS version, eager Apple users can still play Hogwarts Legacy on Mac through the methods we've shown here. The Boosteroid cloud gaming service, Apple's Game Porting Toolkit in combination with CrossOver, as well as the always reliable (albeit outdated) Boot Camp Assistant method are all valid options for enjoying the latest, biggest, and arguably most ambitious game in the Harry Potter universe, Hogwarts Legacy, on Mac. We'll explore each option, tell you about its specifics, help you pick the one that's best for you, and finally provide you with a guide on how to set it up and use it.
Table of Contents:
Yet despite the massive interest, Hogwarts Legacy Mac fans were left to drink a cold one once again, as Apple products continue to be a No Man's Land for AAA gaming. With the rise of M1 silicon and the continued impressive results of M2 and future products, many hoped this would change, but the last 2 years have shown absolutely no improvement on this front. As such, the unfortunate news is that, if you want Hogwarts Legacy on Mac, you will once again resort to workarounds to play the game.
Is there Hogwarts Legacy mac OS support?
There isn't Hogwarts Legacy macOS support, yet there is a healthy amount of workaround options shown on this page to help you circumvent this setback. Also, it's quite unlikely that a macOS version for Hogwarts Legacy will ever be released, so Apple users will need to pick from one of the available workarounds if they wish to enjoy the game without purchasing a PC.
Are there Hogwarts Legacy cloud gaming options?
The only current Hogwarts Legacy cloud gaming option is a service called Boosteroid, which has been expanding quickly in recent years, and offers a wide selection of both popular AAA titles and less known indie games. This Hogwarts Legacy cloud gaming option lets you easily start the game on any Mac and play it directly through your browser or using the platform's dedicated macOS app.
Can you play Hogwarts Legacy on Apple computers?
Yes, you can play Hogwarts Legacy on Apple computers thanks to options like Boosteroid, Apple's Game Porting Toolkit, or the well-known Boot Camp Assistant app. Each of the methods has advantages and disadvantages, but they are all solid options for enjoying Hogwarts Legacy on an Apple machine.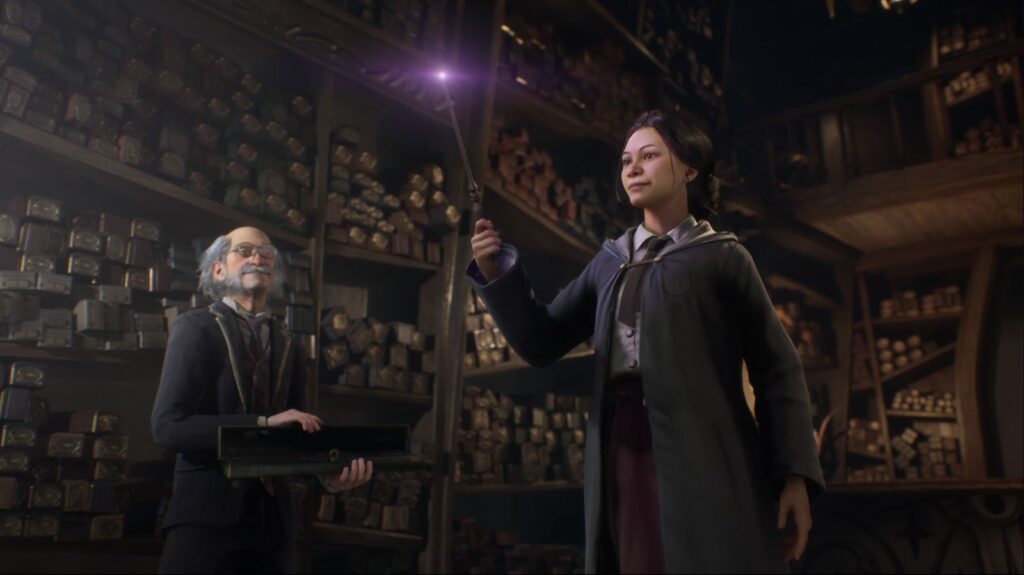 Hogwarts Legacy MacBook options
Even if there's no official Hogwarts Legacy MacBook support, the options available will allow eager Apple users, who are fans of the Harry Potter franchise, to enjoy this game on nearly any Mac, be it a new and shiny M1 or M2 model or an older Intel-based machine. However, the key to having the best experience is to know which of the available Hogwarts Legacy MacBook methods is best suited for you. Let's start with Boosteroid – the cloud platform will work on any Mac model released in the past decade and provide equally good performance, as long as the Internet connection is stable. GPTK is good for mid and high-end M1 and M2 machines, and workable on the base Apple Silicon models. Lastly, Boot Camp is a viable option for high-end Intel Macs with powerful hardware.
What are the Hogwarts Legacy Mac M1 workarounds?
Although the Apple Silicon models are both more powerful and efficient than their Intel counterparts, the methods to play Windows games on them are often more limited. In the case of the Hogwarts Legacy Mac M1 workarounds, the only two available options at the moment are Boosteroid and the Game Porting Toolkit. Boot Camp doesn't work here due to the different architecture of the M1 and M2 chips. That said, since Boosteroid is a cloud gaming platform, the CPU architecture is irrelevant. As for the other Hogwarts Legacy Mac M1 alternative, the Game Porting Toolkit is specially designed to work with Apple Silicon machines, making it a very good way to play this game on such models, especially when combined with CrossOver – a process we've explained in our guide.
Is there Hogwarts Legacy for Mac?
There isn't Hogwarts Legacy for Mac, but as we said, the issue can be circumvented in different ways, which we've explained below. We already told you about which method is best for which situation, based on the type of MacBook you have. However, there are several other factors to consider if you are eager to bypass the absence of a version of Hogwarts Legacy for Mac. Boosteroid cloud gaming is the method we recommend as the easiest one to use, but note that it requires fast and stable Internet for best experience. On the other hand GPTK and Boot Camp aren't as dependent on the strength of your Internet, but have lengthy setup processes and, with them, the game performance will be limited by your hardware.
Will there be a Harry Potter Hogwarts Legacy Mac port?
We are doubtful that we'll ever get a Harry Potter Hogwarts Legacy Mac version, even though it's been confirmed time and time again that Apple Silicon Macs have the hardware potency required to support the game, even when running it through several translation layers with the help of the Game Porting Toolkit app. But even if it's unlikely that we'll see a Harry Potter Hogwarts Legacy port in the foreseeable future (if ever), this and many other popular Windows games are still perfectly playable on Mac via workaround methods like the ones we mentioned – cloud gaming, the Game Porting Toolkit, CrossOver, and, if you are still with an older Intel-based Mac machine, Boot Camp too.
Can you play Hogwarts Legacy on Mac?
You can absolutely play Hogwarts Legacy on Mac, overcoming its absence of a macOS version and even, potentially, your Mac's insufficient hardware specs. Below, you will find detailed guides for each of the three workarounds that we already mentioned, so after you choose the one you think is best for you, follow the respective instructions to play Hogwarts Legacy on Mac. One last thing to mention about the Game Porting Toolkit and Boot Camp methods is that they will require a considerable amount of storage space for the game (85 GB) and, in the case of Boot Camp, additional space for the Windows installation (around 40 GB).
Hogwarts Legacy macOS workarounds
The Hogwarts Legacy macOS workarounds shown below will let you play the game without installing Windows on your Mac. Obviously, streaming the game through Boosteroid is one of those options, since the cloud gaming platform works directly in mac OS and doesn't require a different operating system. The other Hogwarts Legacy macOS workaround uses the Game Porting Toolkit and even though this is technically a Windows translation layer, the Toolkit itself works in mac OS, so you aren't required to perform a separate Windows installation, that takes up additional space, in order to be able to play the game on your Apple computer.
How to play Hogwarts Legacy on Mac
To play Hogwarts Legacy on Mac, we believe the best and most straightforward option is by following our Boosteroid instructions. This way, you won't need to worry about system requirements, hard-drive space, or going through the lengthy setup processes of GPTK or Boot Camp. However, if you are willing to either of the other two options to play Hogwarts Legacy on Mac, you can find instructions for them as well down below. Just remember that, no matter which method you opt for, you'll first need to own the game to be able to play it, so here are several places where you can purchase it:
Play Hogwarts Legacy on Mac with Boosteroid
Recommended Method
Boosteroid Cloud Gaming
Why we recommend Boosteroid over the other methods
Boosteroid has the best 'bang for buck' of all methods. It provides fast support for new big titles, hits a constant high performance level (60 FPS) that's rarely achievable except for native mac ports, and with graphics options reserved for high-end PCs. It requires only a good internet connection.
GeForce Now is a higher-value alternative, but to achieve better results than Boosteroid, the service wants 6-month payments to subscribe to its highest tier. We recommend starting with Boosteroid, then switching to GFN later if you feel like it.
Methods like Game Porting Toolkit or Crossover will not give you a good experience in general and will drain your battery fast.
Our Policy

Read why you should trust us.

Direct Link

Try Boosteroid
After this you will need to go to Boosteroid's website. Note – we earn a small commission from Boosteroid purchases. If we are helpful, please support us: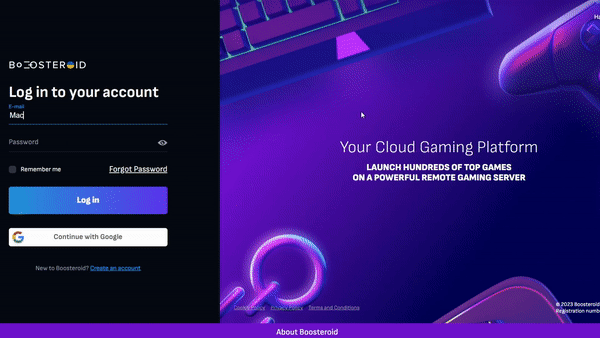 You will need to create an account for Boosteroid. We recommend just logging in with your Google account as it's easiest.
Next, click on your profile in the top left, select Subscribe, and choose a subscription plan. This is the only viable way to play the game right now.
After this, just search for Hogwarts Legacy on the top and click Install & Play on whichever version you bought at the beginning (either Epic or Steam)
Hogwarts Legacy will then start for you – you may just need to click Play again once the Steam/Epic instance starts.
Additional tip: you can play Hogwarts Legacy on any browser you want, but there is also a native mac app, which should lead to a better experience overall. You can download it on this page. You will still need to create an account and do the same steps as above.
Play Hogwarts Legacy with Game Porting Toolkit + CrossOver
1. Update your macOS to macOS Sonoma, visit the CrossOver site by clicking the button below, and download and install CrossOver.
2. Search for and download the Game Porting Toolkit from this Apple page and then open the downloaded file to mount it.
3. Download the CXPatcher from this page and install it in your Applications folder. Then run the following Terminal command: "xattr -cr /Applications CXPatcher.app".
4. Open the CXPatcher, turn on the Enable External Resources and the Allow repatch / upgrade options.
5. Click Locate External Resources and open the Game Porting Toolkit folder. Then drag-and-drop the CrossOver app into the CXPatcher.
6. Create a new CrossOver bottle and install in it Steam (or another game launcher if you own the game elsewhere).
7. Turn off DXVK, launch and log in to Steam, go to your gaming library, install the game, and launch it.
Play Hogwarts Legacy on Mac with Boot Camp
As we said above, the only other way to play this game on a Mac is to use Boot Camp Assistant. This app lets you install Windows 10 on an Intel Mac and then run Windows-compatible software. Since Hogwarts Legacy is a really demanding game, this can only work on very powerful Intel-based Mac that have a dedicated GPU. In all other instances, Boosteroid is the recommended method.
Hogwarts Legacy: Review from a Mac gamer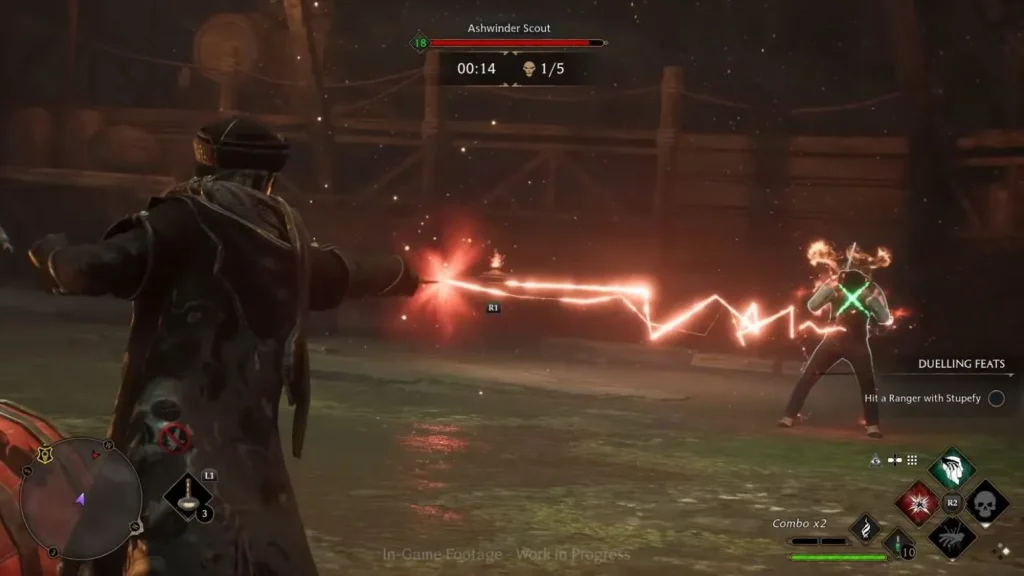 Diving Deep into the Magic of Hogwarts Legacy
Enter the hallowed halls of Hogwarts, where enchantment and wonder blend seamlessly, and let's dissect what makes Hogwarts Legacy a magical concoction worth your Galleons. From its astonishing visual fidelity to gameplay mechanics, this review will navigate the corridors of this magical school, breaking down its enchantments and occasional hexes.
Visual Grandeur and Soundscape
First impressions matter, and Hogwarts Legacy doesn't skimp. If you've ever immersed yourself in the pages of Rowling's masterpieces or been entranced by the movies' silver screen wizardry, stepping into Hogwarts Legacy feels like returning home. The game masterfully casts a spell, capturing the whimsy, wonder, and intricate details of the wizarding world. Even the most ardent fans will nod in approval at how their cherished universe has been reimagined for gaming. The expansive Hogwarts castle is not merely a backdrop; it's an expansive, living entity. Every nook exudes lore, with secrets awaiting the keen-eyed and mysteries reserved for the truly curious. And, by Merlin's beard, the audio is a charm on its own. The Hogwarts Legacy score carries echoes of John Williams' iconic compositions, maintaining a unique tone that's both nostalgic and refreshingly new.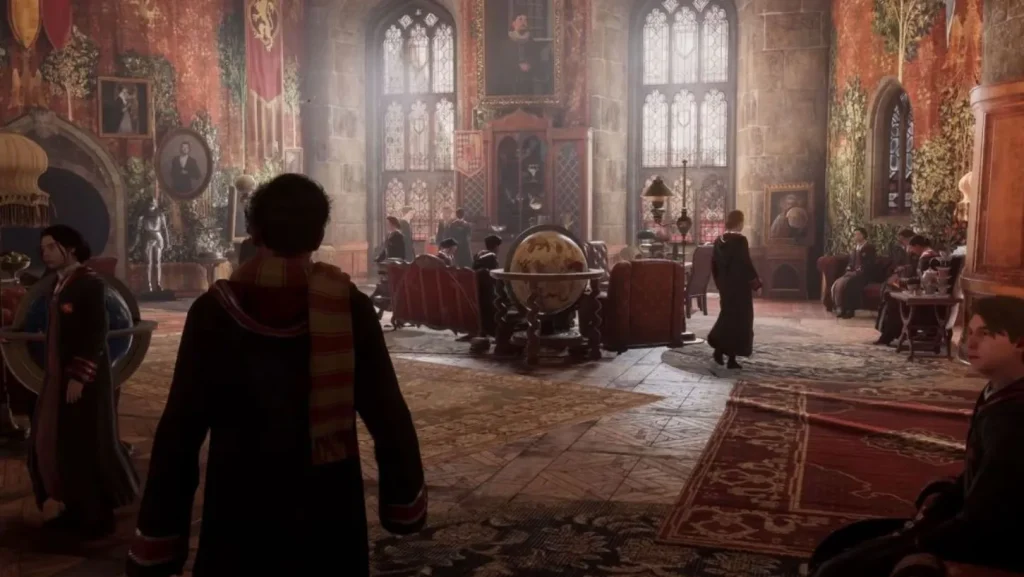 Engaging Yet Familiar Gameplay
Magic thrives in the realm of the unexpected, but when it comes to gameplay, Hogwarts Legacy treads safer grounds. For those new to the gaming sphere, the mechanics are a revelation. The combat system, boasting a wide array of spells, strikes a balance between complexity and accessibility. Hogwarts Legacy players are also offered an enticing RPG playground, where character progression is palpable, loot is abundant, and customization options are vast.
Yet, for the seasoned gaming wizards, the gameplay might feel a tad repetitive, reminiscent of other RPG adventures. But, in defense of the game, a well-trodden path, if executed flawlessly, is better than a rocky road that promises novelty but delivers frustration. Hogwarts Legacy opts for the former, ensuring a gameplay experience that's pleasant even if it doesn't rewrite the spellbook.
The Hiccups of Hogwarts
Of course, no potion is perfect without a few unexpected side effects. The ambitious scope of Hogwarts Legacy has led to minor bugs that occasionally disrupt the immersion. Professors phasing through walls and students striking comical, unplanned poses can yank you out of the magical experience momentarily. These glitches, though not game-breaking, are like those pesky Cornish pixies – mostly harmless but annoying when they wreak havoc. Let's hope the developers are quick with their "bug-busting" spells in subsequent patches.
Furthermore, for an RPG of this scale and immersion, it's a tad jarring to find NPCs mostly non-interactive unless they're quest-related. Such limitations undercut the rich tapestry that Hogwarts Legacy otherwise so masterfully weaves, making certain parts of the magical world feel, paradoxically, a bit lifeless.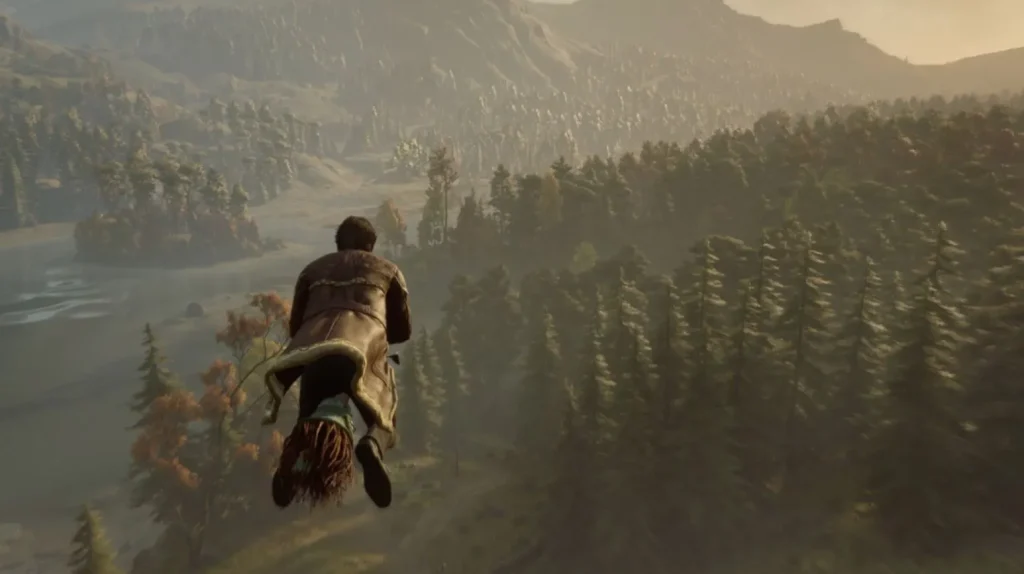 Final Thoughts and Revelations
Despite the swirling whirlwind of controversies surrounding its launch, Hogwarts Legacy emerges as an impressive piece of gaming alchemy. It's a deep dive into the mesmerizing world that has enchanted millions across the globe, artfully brought to life in pixels and polygons.
The game's not just a love letter penned to the Potter universe. Beyond the magical facade lies a robust RPG, which, even devoid of its Harry Potter charm, would still hold its ground in the vast gaming landscape. Thus, whether you're a Potter enthusiast or simply an RPG aficionado, there's ample magic in Hogwarts Legacy to captivate you.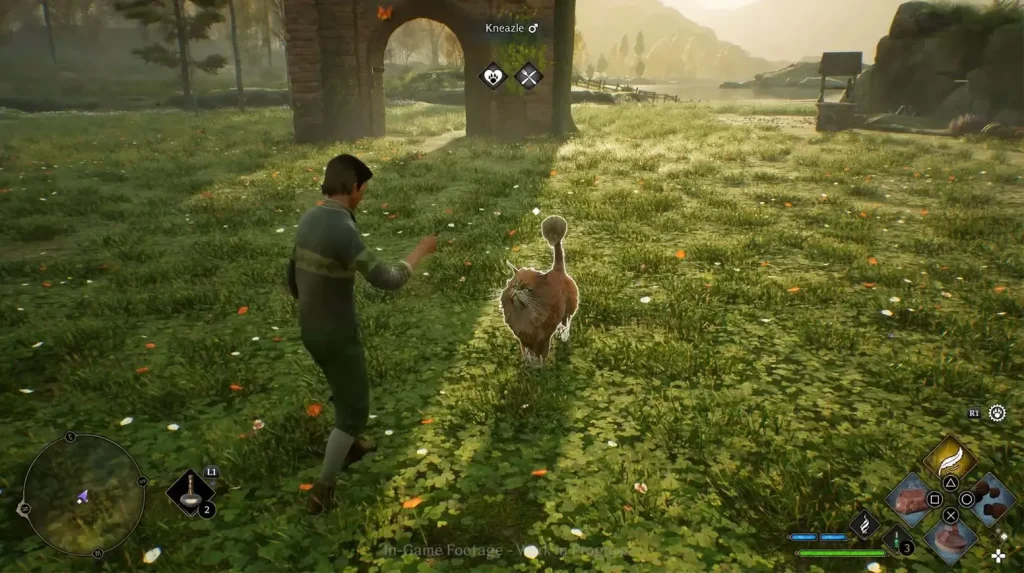 In conclusion, while Hogwarts Legacy might have some room for improvement, it delivers where it counts. It's a beacon for Potterheads, beckoning them to live out their Hogwarts dreams. And for the uninitiated or casual fans, it's an open-world RPG with depth, charm, and an undeniable magic touch. If you've ever dreamt of casting spells, dueling dark wizards, or simply immersing yourself in the magical
Martina Nikolova
Martina likes to get into nitty-gritty of tomorrow's tech, from product design across to security based solutions. A long time mac user and developer, she has the expertise and strives to give new insight