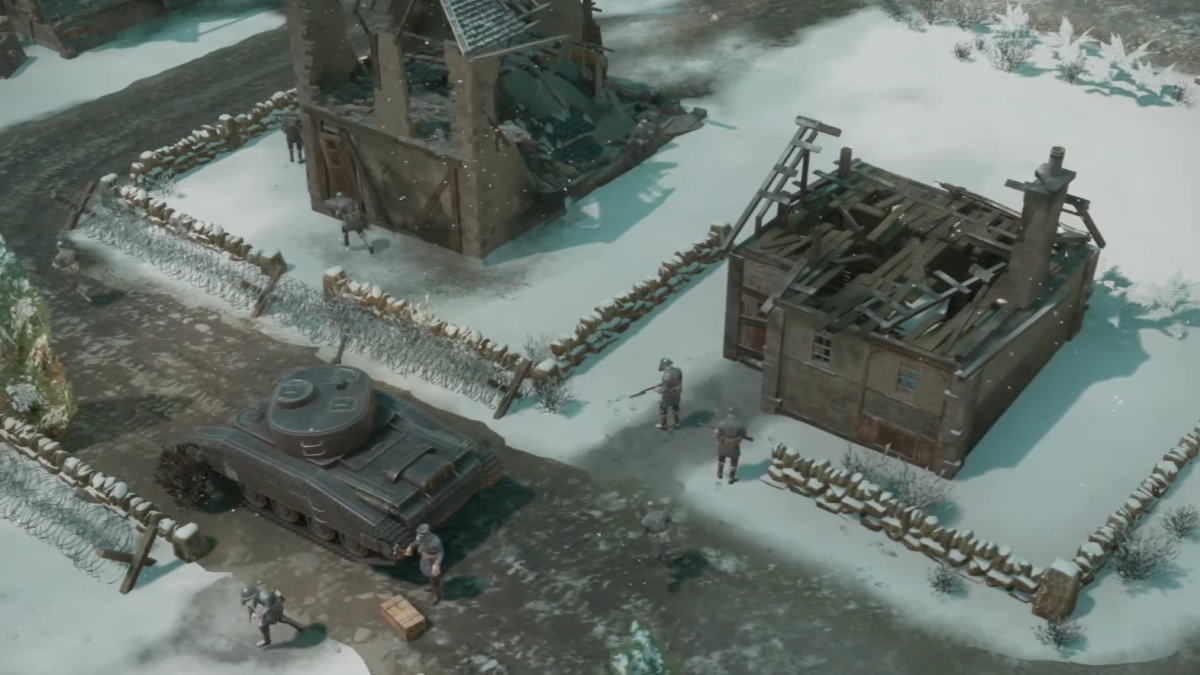 Foxhole (Mac)
Martina Nikolova, 1 year ago
0
6 min

read
Foxhole on Mac
Foxhole is an online open-world massively multiplayer game focused on the global war between two fictional factions – the Colonials and the Wardens. Players take on the role of individual soldiers in one of the factions and contribute to its war goals by engaging in combat, logistics, base construction, and repairs.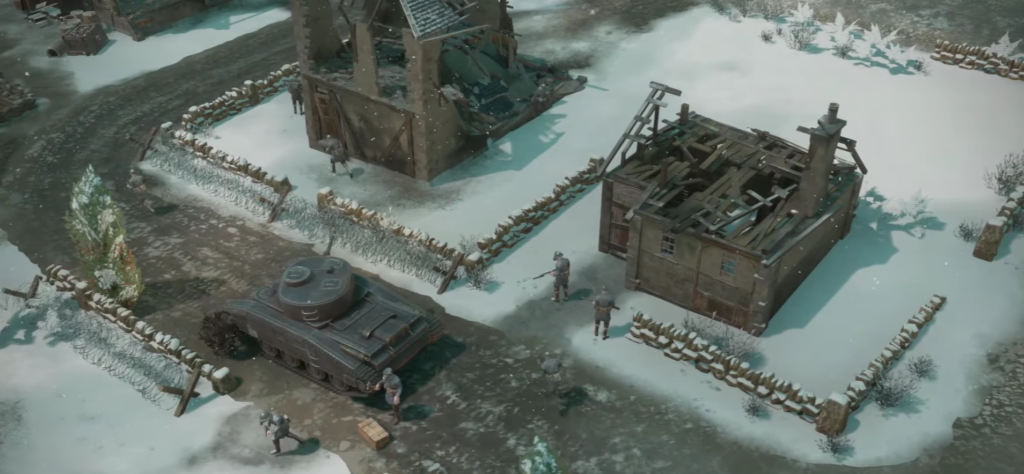 World
On the game's map, there are 37 playable areas with different landscapes, and the two factions fight for control of these areas and the resources they have. The world consists of player-created items. Players search for materials, process them into higher-grade materials, and finally use them to make weapons, ammunition, fortifications, and vehicles. The logistics of the game are also handled entirely by real players who are responsible for the supply.
Gameplay
The gameplay requires quick thinking and decisive action. Each soldier on the map makes an impact, and every decision they make on the frontlines has far-reaching consequences for the rest of the war.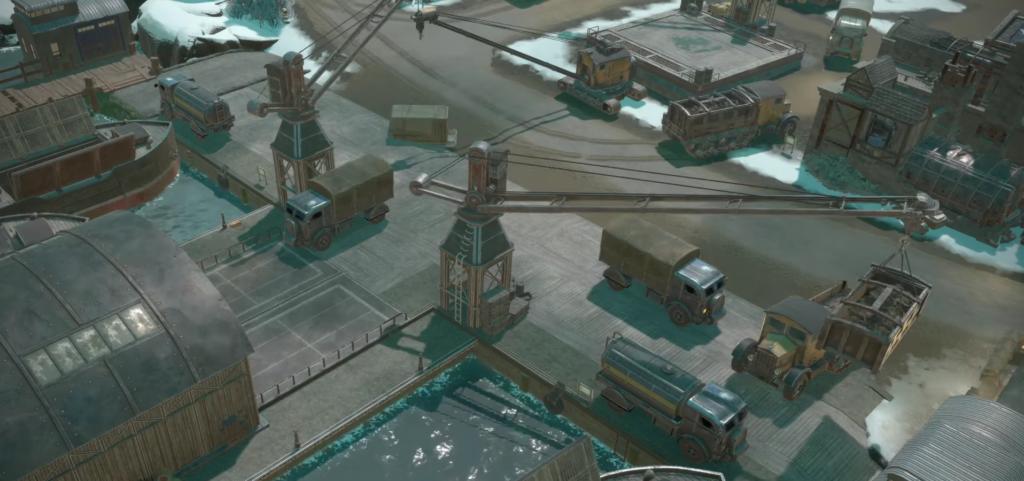 Players have access to a wide range of technological advancements. However, playing on either side will provide a slightly different gameplay experience due to the unique and asymmetrical rosters of weapons and vehicles each of the factions has. Aside from overpowering your opponent in open combat, winning battles heavily relies on disrupting enemy supply chains or sabotaging back-line infrastructure.
Dynamic weather
A dynamic weather system creates realistic snowfall and rainstorms and simulates temperature drops that reduce the efficiency of machinery and artillery and cause rivers to freeze, rendering them impassable.
Vehicles
There are dozens of different tank classes, each with its own crew consisting of a gunner, a commander, and an engineer. Players can also use gunboats, cargo ships, barges, and other water vessels to invade distant shores and launch attacks across the sea. A train system allows players to construct extensive rail networks, allowing them to transport goods, vehicles, and other items over great distances.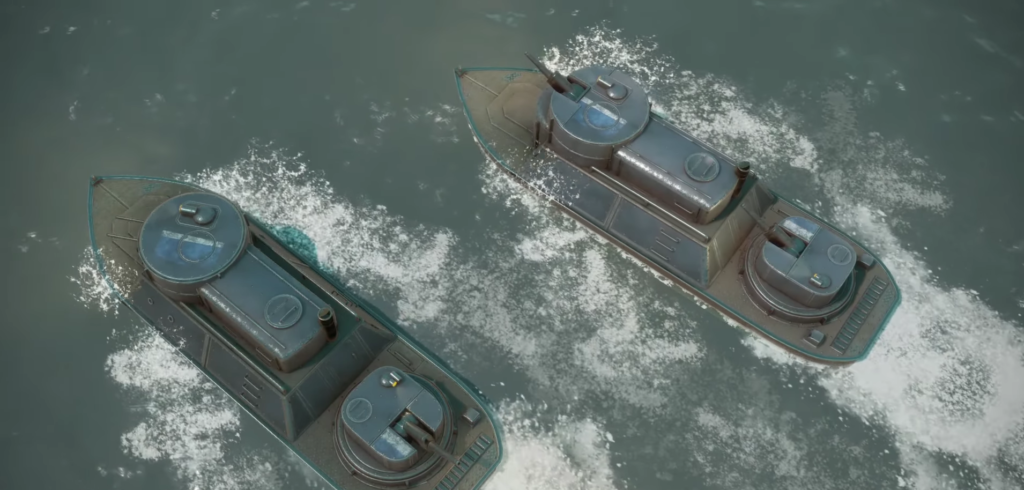 Graphics and sound
The aesthetics of the game draw inspiration from real-world technology from the middle of the 1900s. The developer's choices in terms of visual designs (including the models of vehicles and weapons, the landscape, and the architecture) are heavily influenced by that period of time. The soundtrack fits the war theme of the game and sets the mood for battle.
Conclusion
Foxhole is a detailed war simulator that dives players headfirst into everything that is happening on the battlefront and lets them decide how to play their part. Some of the game's more advanced mechanics can take practice to master. However, once you get a grasp, you can go very deep with the gameplay and learn everything there is to know about facilities, manufacturing, and strategic combat.
Can you play Foxhole on Mac?
If you want to play Foxhole on Mac, you can do that, but you need to turn to alternative solutions because the game is not officially supported for macOS. Cloud gaming and Windows virtualization software are two options that make playing unsupported games on a Mac possible. That's why in the next lines we will tell you more about these two options.
Cloud gaming is a quick and very convenient way to play Foxhole on your Mac because you don't need to download and install anything on your system. All you need is an account with the cloud service and a subscription. Speaking of that, Foxhole is available for cloud gaming in Boosteroid, a game streaming service with a rich library that makes playing games on a Mac a breeze. If you decide to try Boosteroid, you can find a link with detailed instructions below.
Windows virtualization is another method to play Foxhole on your Mac. This method, however, requires the installation of a Windows Virtual Machine on your Mac with the help of specialized software. Parallels and Boot Camp Assistant are two programs that we recommend when it comes to installing Windows for gaming purposes. Instructions on how to use the programs can be found below.
Using alternative ways to play Windows games on a Mac can help you enjoy many titles that do not have a native version for macOS but you should know that there might be slight differences in the gaming experience that you would get from playing on a Windows PC and playing on a Mac through workarounds.
How to download Foxhole on Mac?
You can download Foxhole on your Mac, but first, you need to create a Windows virtual environment where you can safely install and play the game. If you are new to this, our recommendation is to use programs like Parallels or Boot Camp Assistant. These two programs do not require any complex software installation skills and can give you a relatively good gaming experience. However, there is one clarification that we need to make before you decide which of the programs to choose. Boot Camp Assistant is a Windows virtualization tool that is compatible with Intel-based Macs, whereas Parallels is a Windows virtualization solution that can be used on both Macs with Intel and M1 processors, so make sure you take the type of your Mac processor into account before you proceed with the instructions that follow.
How to play Foxhole on Mac?
If you want to play Foxhole, you first need to get the game.
After that, you need to select between the methods listed below:
Methods
Who is it for?
Cloud Gaming
(Boosteroid)
For those who want smooth performance with the ability to casually play all games with the highest visual quality in a matter of minutes.
BootCamp
For those who don't mind sacrificing visual fidelity and performance to get a native experience.

Parallels Virtual Machine
For those willing to let their mac run hot in order to get adequate performance in a native experience
How to play Foxhole on Mac M1?
Users of Macs with an M1 processor can run Foxhole either by using a cloud gaming service like Boosteroid or by using Parallels to install a Windows virtual machine. Boosteroid does require a good internet connection in order to provide you with a smooth gaming experience, but as an advantage, it saves you time and disk space because does not require you to download and install the game locally.
Parallels, on the other hand, requires you to install the app, install the Windows VM, and then use Steam to download and install Foxhole to play it. However, once you have a Windows VM set up and in place, you can play this and other unsupported games on Mac M1, and enjoy them locally on your machine without being worried about the speed and the stability of your internet connection.
Play Foxhole on Mac with Boosteroid
You can play Foxhole on Mac (M1 and Intel models) with Boosteroid. Read our detailed guide.
Play Foxhole on Mac with Parallels
You can play Foxhole on Mac (M1 and Intel models) by installing Windows on your Mac with Parallels. Read our detailed guide.
Play Foxhole on Mac with Boot Camp Assistant
You can play Foxhole on Mac (Intel models only) by installing Windows on your Mac with Boot Camp Assistant. Read our detailed guide.
Martina Nikolova
Martina likes to get into nitty-gritty of tomorrow's tech, from product design across to security based solutions. A long time mac user and developer, she has the expertise and strives to give new insight