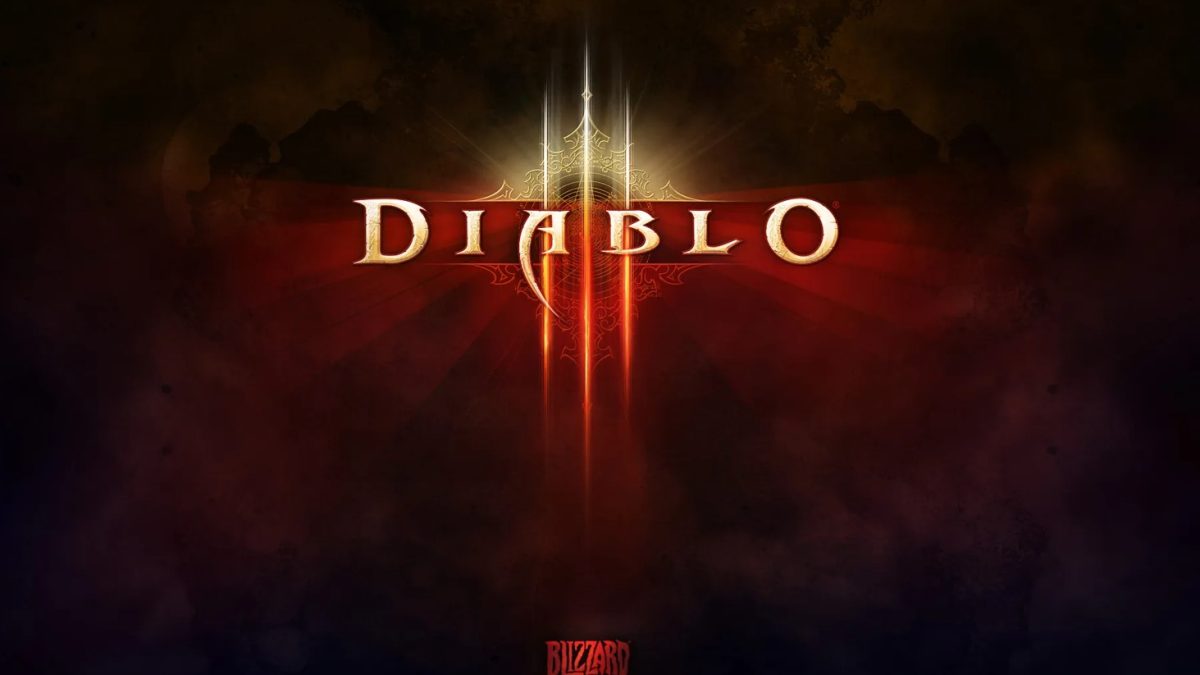 Diablo 3 (Mac)
Martina Nikolova, 3 months ago
0
8 min

read
Is Diablo 3 on Mac?
Yes, Diablo 3 on Mac is available for anyone who wants to try it. The iconic hack-and-slash dungeon crawler from Blizzard Entertainment has a rich legacy spanning over three decades. Diablo 3 carries forward this legacy, and Mac users can partake in the battle against the forces of Hell on their preferred device.
Can You Play Diablo 3 on Mac M1?
Great news for the owners of new Apple Sillicon devices! They can play Diablo 3 on Mac M1-powered machines without any major glitches. While it was designed for Intel-based Macs, Diablo 3 runs perfectly fine on M1 Macs using Rosetta 2, Apple's technology that translates apps made for Intel processors so they can run on Apple Silicon.
Can You Download Diablo 3 for Mac OS?
Absolutely! You can download Diablo 3 for Mac OS via the Blizzard Battle.net desktop app, which is Blizzard's digital distribution platform. The whole downloading process is simple and straightforward and you don't need any specialized software or emulators. This means you can enjoy the epic adventures in Sanctuary from the comfort of your Mac.
Diablo 3 Mac Requirements
Before you dive into the world of Sanctuary, you'll want to make sure your machine meets the Diablo 3 Mac system requirements:
Operating System: Mac® OS X 10.11 (latest version)
Processor: Intel® Core™ 2 Duo
Video: NVIDIA® GeForce® 8800GT or ATI Radeon™ HD 2900 XT or Intel® HD Graphics 4000
Memory: 4 GB RAM
Storage: 25 GB available HD space
Internet: Broadband Internet connection
Input: Keyboard and mouse required. Other input devices are not supported.
Please note that these are minimum requirements, and performance can be significantly improved with better hardware.
How to Play Diablo 3 on Mac
To play Diablo 3 on your Mac, there are two options that we suggest: either follow the instructions provided in this guide to install the game directly on your Mac, or opt for cloud gaming. Whichever method you choose, you'll be able to dive into the challenging and exhilarating gameplay of Diablo 3 on your Mac right away.
We suggest you start with getting the game from a trusted gaming store:
Play Diablo 3 on Mac With Boosteroid
Playing Diablo 3 on Mac through Boosteroid cloud gaming offers several advantages compared to installing the Mac version of the game locally:
Compatibility: Boosteroid cloud gaming allows you to play Diablo 3 on your Mac regardless of its specifications. You don't need a powerful computer or the latest macOS version. As long as you have a stable internet connection, you can enjoy the game smoothly.
Accessibility: With cloud gaming, you don't need to worry about downloading and installing the game on your Mac. You can simply launch Diablo 3 directly from the cloud gaming platform, saving you time and storage space on your device.
Flexibility: Since Diablo 3 is streamed from the cloud, you can play the game on any Mac device with an internet connection. You're not limited to a specific machine or location, giving you the freedom to enjoy the game wherever and whenever you want.
Performance: Boosteroid's cloud servers are optimized for gaming, providing a high-performance gaming experience. You can expect smooth gameplay with minimal lag and fast response times, ensuring an immersive and enjoyable Diablo 3 experience.
This brief guide provides information on how to play the game online in your browser:
1.Go to the Boosteroid website by clicking on the button below. Then create an account or log in with your Google Account credentials.
2. Next, select "My account" from the profile details at the top-right corner of the screen.
3. Click on the "My subscription" tab and choose a subscription plan. Fill in the necessary details to activate the selected plan.
4. Once your Boosteroid subscription is activated, you can find the game by searching for its name in the search field.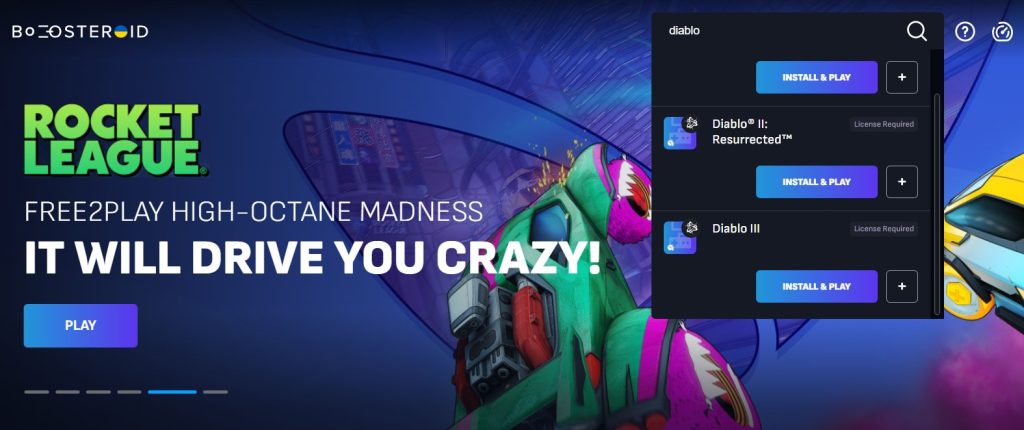 5. After locating the game, select the "Install&Play" button.
6. You may receive a message prompting you to link your Boosteroid and Battle.net accounts. Once you've linked them, you can play the game instantly via your browser.
How to Install Diablo 3 on Mac
If you want to install Diablo 3 on Mac and play it locally, you'll need to install the Blizzard Battle.net desktop app first. This application will serve as your gateway to Diablo 3 and other Blizzard games.
Here's a step-by-step guide on how to install Diablo 3 on your Mac:
Download and install the Blizzard Battle.net desktop app. You can find it on the official Blizzard website.
Log into the Blizzard Battle.net desktop app using your Blizzard account. If you don't have an account yet, you can create one for free.
Click the Diablo III icon on the left side of the app.
Click Install. The app will handle the rest, downloading and installing Diablo 3 on your Mac.
Once the installation process is complete, just hit Play and start your journey as a hero of Sanctuary!
Diablo 3 Review
Fellow Mac gamers, in this review, we invite you to embark on a descent into the realms of Heaven and Hell because we are diving into a game that has been a beacon of the action role-playing genre: Diablo III. Developed by the renowned studio Blizzard Entertainment, Diablo III carries on the legacy of its celebrated predecessors, presenting us a grim world on the brink of destruction. Can you face the Prime Evil and emerge victorious, or will you succumb to the darkness? That is up to you.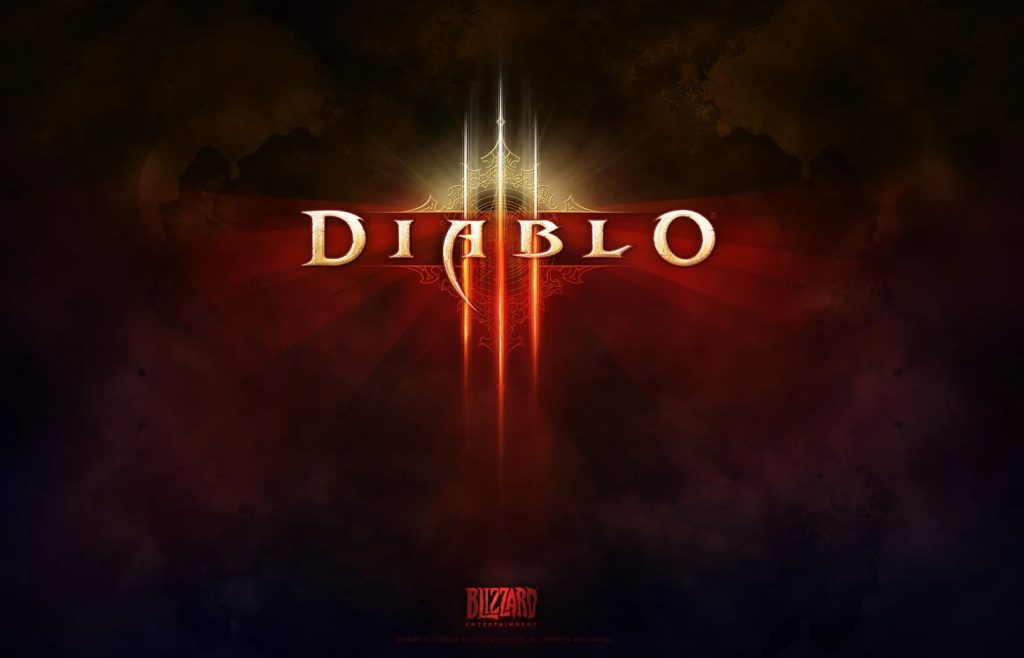 A World Engulfed by Darkness
Diablo III takes us into the gothic fantasy world of Sanctuary, a realm caught in an eternal war between the forces of Heaven and Hell. The narrative, consisting of apocalyptic themes and horror-infused aesthetics, is what truly sets the tone. As the prophecy foretells the end of all things, the heavens rain destruction upon Sanctuary, signalling the return of the Prime Evil. You, as one of the seven different heroes, are the last beacon of hope against the overwhelming darkness.
Choose Your Hero
Whether you want to charge headfirst into the demonic hordes as a barbarian, control the primal forces of nature as a witch doctor, harness arcane energies as a wizard, pledge your faith to the divine as a monk or crusader, or sneak in the shadows as a demon hunter, Diablo III has got you covered. Each class feels unique and offers a distinct gameplay experience with varied skillsets and abilities. Experimenting with each one of them is a joy, offering plenty of replayability.
Gameplay: Combat and Loot
The core gameplay of Diablo III revolves around two central elements: intense combat and rewarding loot. The combat is fluid, dynamic, and satisfyingly brutal. Diablo 3 rewards aggressive play, pushing you to face monstrous creatures in the very heart of danger. The control scheme is intuitive, with abilities just a keystroke away. You're always in control, no matter how chaotic the fight gets.
Loot is the backbone of character progression in Diablo III. Enemies and chests will spill forth a variety of gear upon their defeat or opening: weapons, armor, trinkets, and more. This loot-centered progression system ensures that you're always excited for the next big drop, as it could be the key to creating a more powerful build.
Dungeons and Realms
Diablo III is about exploring dark dungeons, decrepit crypts, and desolate wilderness. The game's randomized level design ensures each run feels fresh. The sense of dread and anticipation as you traverse through perilous landscapes and pitch-black dungeons is thrilling. Whether it's the depths of Hell, the High Heavens, or the mortal realm of Sanctuary, each environment is a marvel of art design.
Multiplayer: Stand Together or Die Alone
Diablo III shines in its multiplayer. Teaming together with other players to take on the forces of Hell is an immensely enjoyable experience. The game's multiplayer system is seamless, with players able to drop in and out of friends' games at will, ensuring that you're never alone in your battle against the demonic hordes if you don't wish to be.
The Expansion: Reaper of Souls
An essential part of the Diablo III experience is the Reaper of Souls expansion. It elevates the base game to new heights by introducing an additional act, a new character class – the Crusader, and the Adventure Mode. Reaper of Souls concludes the main narrative on a high note, whilst the Adventure Mode gives the game near-infinite replayability by creating dynamically generated quests across the entire game world.
Conclusion
In conclusion, Diablo III is an absolute must-play for any fan of the action RPG genre. It's a game that offers a blend of elements that make it stand out among others. The character classes are diverse, each offering unique abilities and gameplay styles, making for high replay value. The randomized level design provides a fresh experience with each new game run. The multiplayer mode lets you band together with friends to take on the game's myriad challenges together, providing an enjoyable co-op experience.
What sets Diablo 3 apart, though, is its balance of dark, gothic storytelling with fast-paced, gratifying gameplay. It's a game that embraces the chaos, urging you to delve into the pandemonium of battle to emerge stronger and better equipped. The fear and anticipation as you traverse the game's grim world are unparalleled, offering a gaming experience that's as thrilling as it is rewarding.
Martina Nikolova
Martina likes to get into nitty-gritty of tomorrow's tech, from product design across to security based solutions. A long time mac user and developer, she has the expertise and strives to give new insight