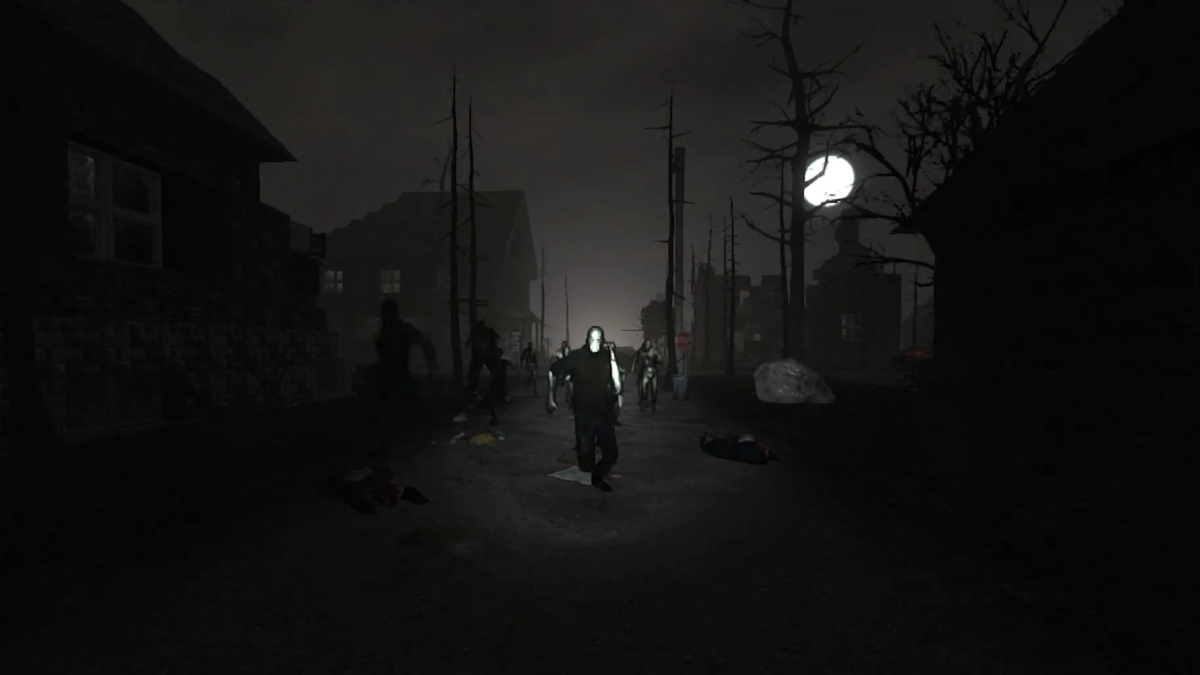 7 Days to Die (Mac)
Martina Nikolova, 6 months ago
0
5 min

read
7 Days to Die on Mac
7 Days to Die is a role-playing game that combines elements of survival horror with a first-person shooter. The game is set in a post-apocalyptic open world teeming with zombies and environmental threats.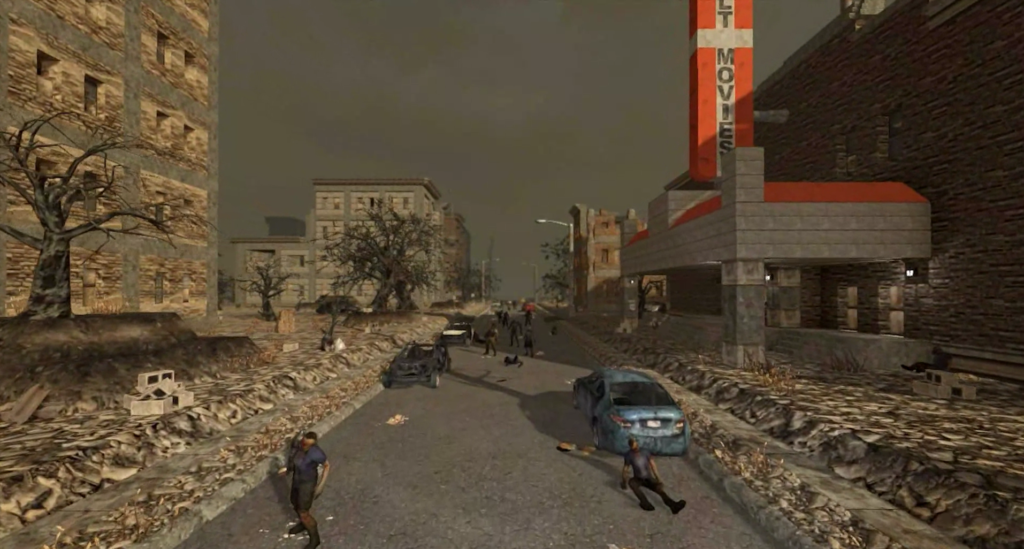 The events take place in the made-up country of Navezgane, Arizona, which is one of the few places that has remained after a nuclear Third World War has just left the entire planet in ruins.
The player takes on the role of a war survivor who must secure basic necessities like food, shelter, and water while gathering weapons and armor to fight off the hordes of zombies (suggested to be the result of nuclear fallout and/or a new strain of flu) and the dangerous animals that have infested Navezgane.
Gameplay
The main objective of the player is to keep their character alive for as long as possible while facing the risks of starvation, thirst, illness, and zombie attacks.
The character can scavenge for materials in both nature and the ruins of civilization. He can construct objects and items (including weapons, vehicles, and structures), which get worn off or break down over time, and he has to either learn how to repair or craft them or find new ones.
Exploring the environment, taking on quests from NPCs and farming are other key elements of the gameplay.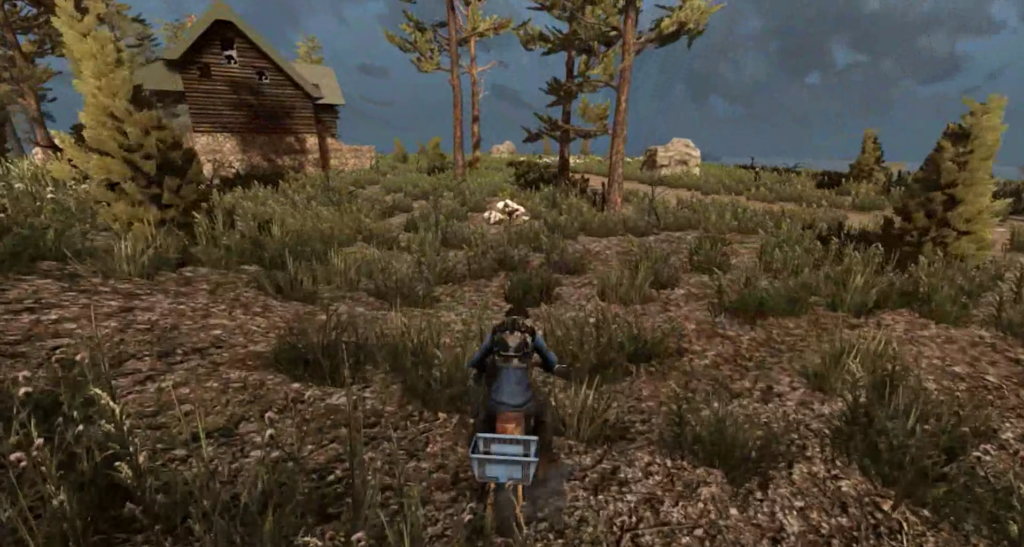 Zombies
There are numerous animals that can be hunted for food or that can hunt the player. However, the main hazard is zombies, which are affected by the game's day/night cycle. During the day, they are relatively slow-moving and easy targets that can only detect the player at relatively close ranges, but at night, they become much faster and much more dangerous.
As the game progresses, more types of hostile zombies appear. They can attack anything in their way, including defenses built by the player, until they are killed or the obstacle is destroyed.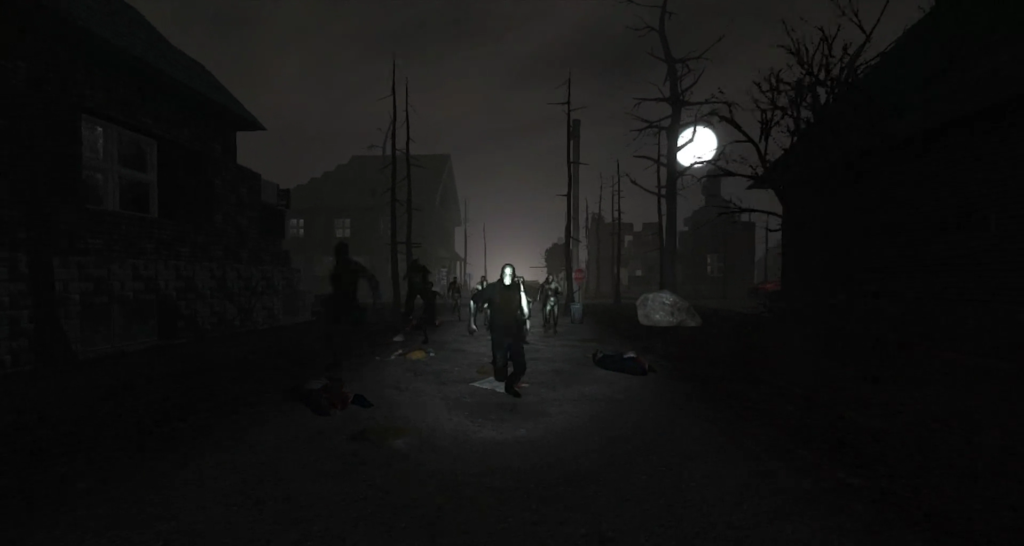 If zombies find out where the player is, they will continue their relentless pursuit until he is dead or has escaped the area. In order to avoid a close encounter with zombies, the character can use stealth and distraction, or fight them off with the weapons at hand.
Visual and audio design
Graphically, the post-war survival atmosphere is represented with creative lighting and shadows. Sound effects have been added to some of the actions to make the gameplay more immersive.
Multiplayer
The game supports Survival and Creative multiplayer modes, allowing for cooperative play in a shared world with a large number of players. Depending on the settings of the server, interactions may be friendly or hostile.
Can you play 7 Days to Die on Mac?
7 Days to Die has a Mac-supported version, thus, the game can be played on Mac after installation. The official Mac version of 7 Days to Die can be downloaded from Steam and can be played on your Mac in a few simple steps.
In case you want to play 7 Days to Die without downloading and installing the game on your machine, you can use GeForce Now to stream it in your browser. Playing 7 Days to Die on the cloud requires only a stable internet connection, an account and a subscription to the service. No special software or game installation is needed.
How to download 7 Days to Die on Mac?
An official macOS version of 7 Days to Die that players can download and install is available on Steam. So, to install 7 Days to Die on your Mac, just create a Steam account (or use your already existing one) to get the game and enjoy.
The Mac-supported version of 7 Days to Die can be played on Macs with Intel and Macs with M1 processors as long as they meet the system requirements specified by the game's developers.
How to play 7 Days to Die on Mac?
You can play 7 Days to Die on Mac via cloud gaming options like GeForce Now, or if you install the official Mac OS version of the game.
Before you can play, however, make sure that you get the game from here:
Next, you need to choose a method to play:
Methods
Who is it for?
Cloud Gaming
(GeForce Now)
For those who want smooth performance with the ability to casually play all games with the highest visual quality in minutes.
Native version
For those who want to download and play the game locally to get a native experience.

How to play 7 Days to Die on Mac M1?
Mac M1 machines can run 7 Days to Die in two easy ways. One of them is GeForce Now – a cloud gaming solution that can stream the game directly in your browser without any need for installation. Of course, you can also download the official Mac OS version of 7 Days to Die and play it directly on your Mac M1 machine with Steam. Blow you can find more instructions on how to do that.
Play 7 Days to Die on MacOS with Steam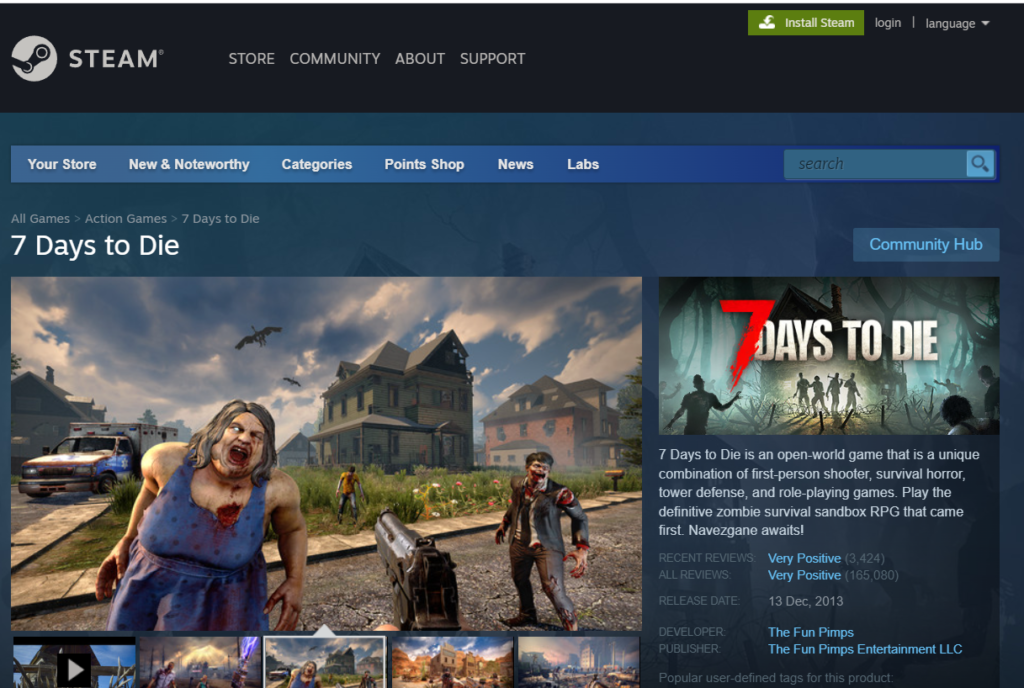 To play 7 Days to Die with Steam, you need to first go to the official Steam website and create an account (or use your existing one) and log in.
Next, in the top right of the website, click on the Install Steam button and download the Steam client on your Mac.
Install the Steam client by running the installer and completing the instructions from the screen.
When the installation is complete, launch the client and search the Store section for the game.
Purchase the game to add it to your Library.
Next, in the Library of your purchased games, click on 7 Days to Die and select the "Install" button.
As soon as the installation is complete, launch 7 Days to Die from the Library and start playing.
Play 7 Days to Die on Mac with GeForce Now
You can play 7 Days to Die on Mac (M1 and Intel models) with Geforce Now. Read our detailed guide.
Martina Nikolova
Martina likes to get into nitty-gritty of tomorrow's tech, from product design across to security based solutions. A long time mac user and developer, she has the expertise and strives to give new insight