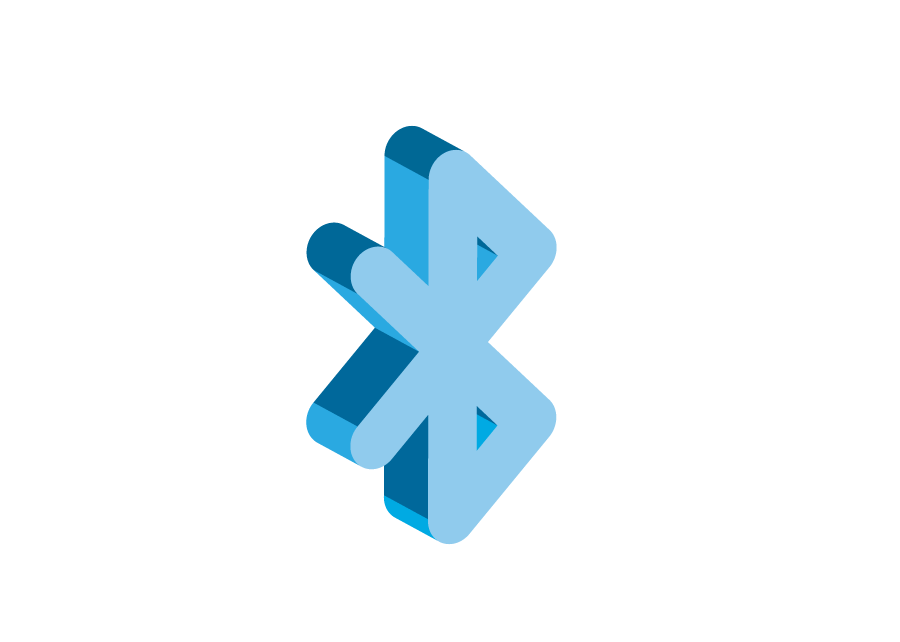 With the recent release of Mac computers that are equipped with the new Apple M1 CPU chip, lots of Apple customers have been excited to try out the latest advancement in Mac computers. The M1 chips come with many improvements bringing the latest MacBook Air, MacBook Pro, and Mac Mini models to the next level.
Mac Mini M1 Bluetooth Issues
However, as is with most new technology, there are bound to be certain unexpected issues with the M1 chips. In this case, the most prevalent complaint that users have with MacBooks and Mac Minis that have an M1 Chip is that Bluetooth devices seem to have problems connecting with the computer and/or maintaining a stable connection afterward.
Initially, people who reported having such problems were ones who have been trying to connect third-party Bluetooth peripherals (lots of people who are using Logitech peripherals seem to be experiencing this problem). However, it soon became apparent that the Bluetooth connectivity problems also occur when users are trying to connect Apple peripherals such as the Apple Keyboard or the Magic Mouse to an M1 Mac. Currently, it is unclear what is causing the issue – there are only many different theories from people who are trying to come up with a solution for the problem. Apple is yet to make an official statement regarding the issue.
In the majority of instances, people who report having Mac Mini M1 Bluetooth problems state that the connection cannot be established at all or that, once connected, the Bluetooth devices behaves in an unusual fashion and/or disconnects for no apparent reason.
Since the cause for this issue is still unclear, there is no single sure-fire method to fix it – only different things you can try that may or may not work in your case. It is highly possible that what causes this problem is a combination of different factors that varies from one instance to the other. Below, we have tried to compile the most commonly used fixing methods that people have tried and have reported as successful. We suggest you try one by one until, hopefully, one of them resolves the problem for you.
Mac Mini M1 Bluetooth Issues Fix
Delete the com.apple.Bluetooth.plist file
Deleting this file known to resolve different Bluetooth problems and is oftentimes the first suggested course of action whenever users are unable to connect a Bluetooth device to their Mac.
Open Macintosh HD from your Desktop. If there isn't an icon for Macintosh HD on the Desktop, open Finder, and click on Macintosh HD from the Finder sidebar. If you don't see it there, click on the Finder Menu from the Menu Bar, go to Preferences > Sidebar and tick the Hard Disks option. Now Macintosh should appear in the Finder sidebar so click on it.
From the Macintosh HD folder, go to Library/Preferences.
Find a file named com.apple.Bluetooth.plist and delete that file.
Restart your Mac and try to connect your Bluetooth device once again. If the connectivity problems persist, continue with the next method.
Reset the Bluetooth Module
Some users have reported that this has fixed the problem for them, so we suggest you try it in case the previous fix didn't help.
Hold down the Shift and Option buttons from your keyboard and click on the Bluetooth menu (a Bluetooth icon) from the Menu bar.
Click on the Reset Bluetooth Module option.
Restart the computer and test the Bluetooth connectivity.
Reset the SMC
Resetting the SMC (System Management Controller) is a common troubleshooting technique that is suggested as a fix for a variety of Mac problems, including ones linked to bad or inconsistent Bluetooth connectivity. To learn how to reset the SMC of your Mac, follow this link that will lead you to a separate guide where we have explained in detail how to do it.
Reset the NVRAM/PRAM of your Mac
Another thing you could try is to reset the RAM memory (NVRAM/PRAM) of your Mac. This is yet another standard procedure when troubleshooting a variety of Mac problems and so it's always a good idea to try it if you are seeing any unusual behavior from your Mac. Instructions on how to reset the NVRAM/PRAM of your computer can be found on this page.
Sign out of and then sign back into iCloud
This method may help resolve some Bluetooth issues though we think that it won't do much in the current case. That said, here is how to do it:
Click on the Apple icon from the Menu Bar and select Preferences.
Select your Apple ID and then click on Overview.
Click on the Sign Out button and once you are signed out, restart your Mac.
When your Mac starts back up, go to Preferences from the Apple menu once more and click on Sign In.
Type in your Apple ID and password (and verification code sent to your email/phone if you have two-factor authentication enabled) and sign in to your iCloud/Apple ID account.
Test the Bluetooth connectivity.
Use the Unifying Receiver (Logitech Bluetooth devices)
Newer Logitech Bluetooth peripherals come with a Unifying Receiver – this is a dongle that can be connected to your Mac's USB port and used to emit and receive signals to and from your wireless Logitech peripherals. In other words, this removes the need for an actual Bluetooth connection so any Bluetooth problems you may have with your Mac won't affect the connectivity of your Logitech peripherals.
Use wired peripherals to set up your Mac Mini
If you have bought a brand new Mac Mini and you cannot connect your Bluetooth mouse and keyboard to set up the computer, you may need to resort to using a wired mouse and keyboard to complete the setup process. It is possible that once you set up your Mac Mini your Bluetooth peripherals will connect normally.
Try using an Ethernet cable
If you are currently using Wi-Fi to connect to the Internet, you can try using an Ethernet cable instead of as your source of Internet connection. The idea behind this suggested fix is that the Wi-Fi signal may be interfering with the Bluetooth connection. We really don't think that stopping your Wi-Fi would make a difference because you won't have Bluetooth problems if you try connecting your Bluetooth device to another computer that doesn't have an M1 chip, which is why we have left this fixing method for last.
A permanent fix from Apple should be available soon
All of the methods we have mentioned here are more or less temporary fixes that aren't supposed to be long term solutions. It is apparent that there's something about the new MacBook and Mac Mini models (could be the M1 chip or something else) that causes the problems with the Bluetooth connection. Some users have even suggested that the problem isn't specifically linked to the M1 chip but to macOS Big Sur because even customers that don't have an M1 Mac have been experiencing similar problems after updating their Macs to Big Sur.
Hopefully, Apple will address this issue soon and provide a temporary fix for it with the next macOS update – macOS Big Sur 11.2. It seems that this update will primarily focus on resolving existing problems in the macOS Big Sur system rather than bringing new features, so we hope that one of the problems that get patched out will be the problems that M1 Macs have with Bluetooth connectivity. If you want to learn more about the upcoming macOS Big Sur 11.2 update or want to find out how you can install the macOS Big Sur 11.2 beta version right now, click on the provided links that will take you to the respective articles.
Martina Nikolova
Martina likes to get into nitty-gritty of tomorrow's tech, from product design across to security based solutions. A long time mac user and developer, she has the expertise and strives to give new insight