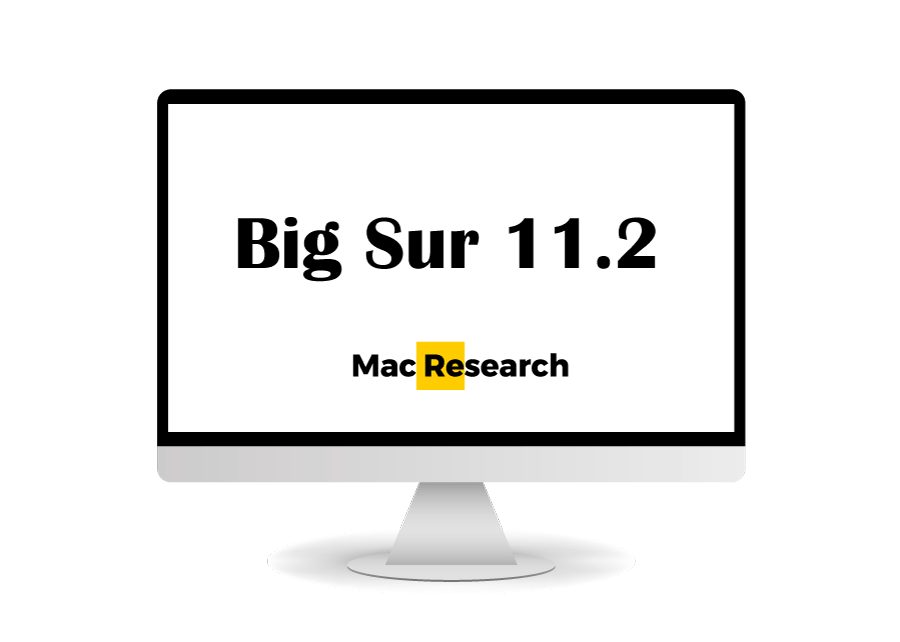 macOS Big Sur 11.2 is the latest macOS update, and it's still under development, so it's not ready to be released as an official stable version of macOS. However, users could still try out the beta version of macOS Big Sur 11.2.
In the following lines, we will show you how you can download and install macOS Big Sur on your computer if you are interested in trying it out before it gets officially released as the current latest version of the operating system. However, before we get to the guide, we must mention a couple of things about macOS Big Sur 11.2 and software beta versions in general.
Since 11.2 is still in its beta version meaning that it is currently undergoing changes and development, this means that this version of macOS is likely to be unstable and contain different bugs and issues that will need to be resolved before it gets officially released. Even though users could download it and try it out, this is not recommended unless you have a specific reason to do so. In most cases, the people who install beta versions of different software are either beta testers, developers, or early adopters who are excited about the new features that the new software version brings.
In the case of macOS Big Sur 11.2, there don't seem to be any noteworthy additions in terms of new features. Instead, the update seems to be primarily focused on under-the-hood improvements and fixes to different existing issues with the macOS system (you can learn more about what will come with macOS Big Sur 11.2 on this link). In other words, unless you are a beta tester or a developer, there's probably not much of a reason to update your macOS to Big Sur 11.2 while this version is still in beta. That being said, if you want to do it, allow us to show you the steps required to update your macOS to macOS Big Sur 11.2.
How to Download and Install Big Sur 11.2 Beta on Mac
Back up your Mac using Time Machine
First, before we begin, we strongly recommend that you back up your Mac to prevent loss of important data in case there are any problems during the update installation. In most cases, there shouldn't be any issues, but it's always important to create a backup when making any significant changes to your system so be warned.
Connect an external hard drive to your Mac using a USB, Thunderbolt, or FireWire cable – make sure there's plenty of storage space on the external hard-drive.
Select the Apple menu from the Menu Bar (top-right), and go to System Preferences.
Click on Time Machine from the next window and turn the toggle button to the On position.
Click on the Select Back up Disk option and select the disk that you would like to back up.

Important!: Before you start the process, make sure that there's no sensitive data stored on the external hard-drive that you will be using for your backup. Time Machine will format the external hard-drive before the process begins, so if you have any sensitive files on the latter, make sure that you save them in another location before you proceed.

Start the process and wait for Time Machine to format the external hard-drive and backup the selected disk.
How to download and install macOS Big Sur 11.2 beta if you are a developer
Go to developer.apple.com and select the Discover tab.
Click on the macOS tab and select Download.
Log in with the details of your Apple ID (your Apple ID account must have the status of a developer account).
Scroll down, find the macOS Big Sur entry and click on its Install Profile button – this will automatically download the update file on your system.
Go to the Downloads window and click on macOS Big Sur Developer Beta Access Utility.
Double-click on the macOSDeveloperBetaAccessUtility.pkg file to start the installer and follow the on-screen prompts.
When the installer is ready, your Mac will automatically check for available macOS beta updates. Select Update to download the beta update software. If you don't see the latest beta update appear on your screen in the updates list, restart the computer, go to the Mac App Store, and select the Updates tab.

Note that this download is probably going to take a while so be patient and wait for it to finish without interrupting it.

Once the download is complete, a prompt to install the update will automatically pop-up on your screen – you must click on its Continue button.
Agree to the Terms and Conditions and click on Install.
Follow the remaining instructions and prompts to finalize the installation. Once the process begins, you must not interrupt your Mac by powering it down even if the update installation seems to be a very long time.
Installing macOS Big Sur 11.2 beta on a partition/volume
If you don't want to risk losing data and destabilizing your system by installing the beta version of macOS Big Sur, you can install the beta on a separate partition without replacing your current version of macOS Big Sur.
Before you begin, you must make sure that you have already created a partition on your Mac. If you haven't done that, go ahead and create a partition following the instructions from this page.
As with the regular install, select the Continue button after the installation wizard shows up on your screen, and agree to the Terms and Conditions.
Select the Show all Disks option to change the selected partition and select the one you have created specifically for this task.
Click on Install to begin the installation process and follow the prompts from the installer.
Martina Nikolova
Martina likes to get into nitty-gritty of tomorrow's tech, from product design across to security based solutions. A long time mac user and developer, she has the expertise and strives to give new insight