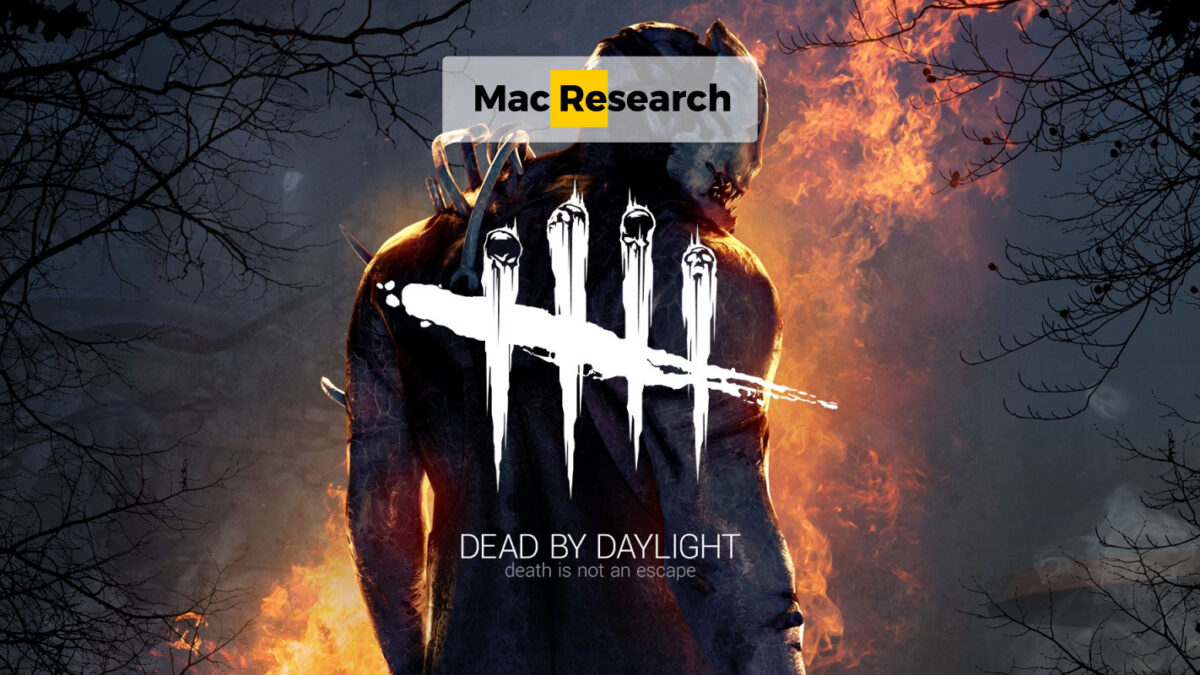 Download And Play Dead By Daylight On Mac
Martina Nikolova, 2 years ago
0
15 min

read
About Dead by Daylight on Mac
Dead by Daylight is an asymmetrical horror game developed by Behaviour that pits one killer against four survivors on a variety of different maps. The environment of the game is the following: there are seven generators on the map, five of which must be repaired by the survivors. At least one of the two doors on the map must be opened in order for the survivors to escape the killer. It is the killer's goal to obstruct the escape of the remaining survivors.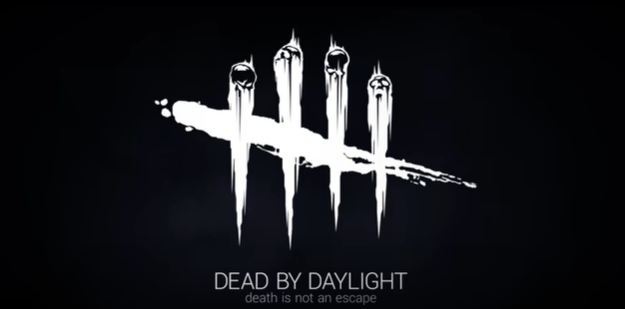 Killers can sacrifice survivors to a spider-looking entity, leave victims bleeding to death on the ground, or kill them by any means necessary. Survivors, on the other hand, can help each other. The third time a survivor is hooked, they die. Pallets and windows are also available to help survivors get away from the killer.
There are a variety of advantages for both the killers and the survivors in the game. A survivor can destroy sacrificial hooks, while a killer can take out survivors with one hit instead of the usual two. Each survivor has their own unique set of items. Keys, med-kits, flashlights, toolboxes, and maps are all examples of emergency items that they can use during the game. Add-ons can be added to the tools in order to make them more powerful. Killers also have the potential to enhance or even alter their abilities with the use of add-ons.
Is it worth playing Dead by Daylight?
The game is trickier than you may expect. At a first glance, four survivors have a significant advantage over one killer because they can't be hunted simultaneously. To find and kill their victims, killers use a wide range of methods at their disposal.
A survivor needs to fix five of the seven generators and open the exit gates in order to win. If only one person is still alive and the survivors are unable to restore five generations, a hatch will appear on the map, marking the final opportunity for escape.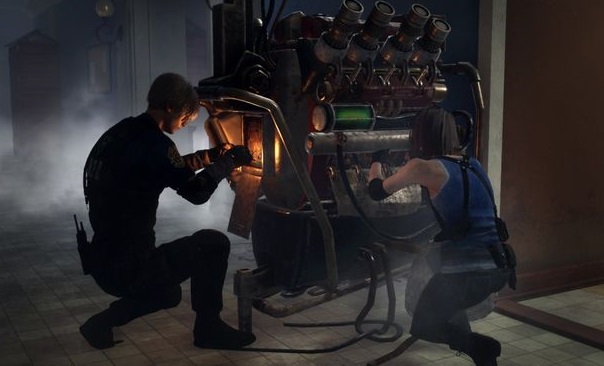 As a killer, you must sacrifice as many survivors as possible in order to win the round. In the early version of Dead by Daylight's history, the only way to "win" a game was to kill all the other players. However, currently, you must complete several tasks, such as safeguarding the generations, hunting effectively, or eliminating the survivors.
To play as a survivor, you must first select one of the many playable characters, then equip them with various perks, items, add-ons, and offerings.
A generator can be repaired by moving up close and pressing (and holding) the left mouse button next to him. This is a long process that can be sped up by using a toolbox or teaming up with other survivors.
Once all the five generators have been repaired, the next thing is to open an exit gate for your survivors' team. A timer starts when a gate is opened, and all remaining survivors are immediately sacrificed if the timer expires, and they don't manage to escape.
If you want to play as a killer, the game offers plenty of characters to choose from. Killer's talent must be mastered in order to be a competent player. Some killers are more difficult to master than others because of the complexity of their weapons.
A killer wants to kill as many survivors as he can in order to prevent them from fixing the generators. Killers, on the other hand, are faster than survivors and have a wide terror radius, making them more dangerous. The radius might be larger or smaller depending on the killer character you choose to play.
The Killer or the Survivor, who is stronger?
In a game as complex as Dead by Daylight, the designers must ensure that everything is balanced so that no one side has an unfair advantage. There is a mid-chapter patch every three months, which introduces a new killer and survivors to the game. During this time, it is not uncommon for major alterations to the game's killers, perks, or ranking system to be implemented.
Rating system with increasing difficulty
Dead by Daylight has a player rating system that awards you with special items like shards that can be used to buy new weapons and clothing. You'll need more shards depending on the clothing you choose.
There are two ways to purchase skins (outfits): shards or auric cells. Auric cells are in-game cash that can be bought in the shop.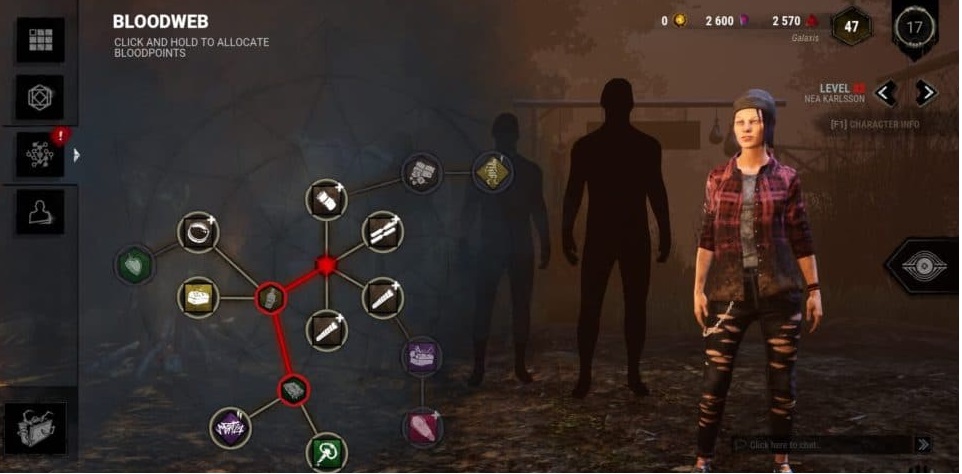 You must earn blood points by surviving a round in order to level up your killer and survivor characters and gain access to their special abilities. At level 50, you can upgrade your character to gain access to an additional and more unique costume.
Survivors must complete various tasks in order to advance in the ranks, such as rescuing other survivors from the hook, healing the wounded, evading capture, and fixing broken generators. The killer is in the same boat. Every few weeks, players' ranks are reset. It's not uncommon for developers to come under fire for their work in their attempts to spice up things and introduce changes.
Sounds and visuals
For a horror game, visuals and sound effects are vital, and DBD does a fantastic job in this area. You feel a heartbeat if the killer is near you, and it gets stronger as he draws closer. When you catch a survivor, expect to hear that horrific laugh. The game has 34 maps, divided into realms. Every one of these realms has its own distinct design and structure. They also come in a variety of colors. Aside from being beautiful, these maps are quite detailed.
Since its debut on Steam in 2016, the Dead by Daylight game has grown in scope and depth, providing its players with a wide selection of characters, each with unique skills and abilities, as well as a complex web of customizable strategies for play.
Can you play Dead by Daylight on Mac?
You can play Dead by Daylight on Mac through a cloud-gaming service such as Boosteroid. Another method that you can use to play Dead by Deadlight on your Mac is to install Windows on the computer and then run the Windows version of the game.
While Dead by Daylight is officially not available for Mac systems, there are quite a few ways to run the game on a Mac. With time, the options for Mac gaming become more and more effective and streamlined, so even if you don't own a Windows PC, you can still play most games, including Dead by Daylight, on a Mac computer, and in this article, we will show you how to do this.
How to play Dead by Daylight on Mac
To play Dead by Daylight on Mac, you can try one of the several cloud-gaming services on which the game is available. An alternative method to play Dead by Daylight on Mac is to install Windows on the computer and get the game's Windows version.
There isn't an official Mac version for Dead by Daylight, so if you own a Mac and want to play the game without purchasing a Windows PC to be able to do so, there are several workaround methods that can be employed to get the game running on your Mac.
The easiest method is to use cloud gaming – there are quite a few such services that allow users of different devices to play any game that's included in their libraries via cloud technology, without needing to install the game on the device. At the current moment, Dead by Daylight is available on three cloud-gaming services: Boosteroid, GeForce Now, and Google Stadia. We will provide you with instructions on how to set up each of them down below.
Dead by Daylight Set Up Methods
Methods
Advantage
Disadvantage
Cloud Gaming
– No set-up required – Register and Play
– Access to a Library of over 70 top-rated free Games
– Smooth performance
– Compatible with M1 and Intel Macs
– Monthly Fee
– Requires Decent Internet Connection
– No Free Trial
BootCamp
– Free to use any time
– Windows 10 Environment

– Painful Setup
– Mediocre Performance
– Only Compatible with Intel Macs

Parallels Virtual Machine
– Easy Set-up
– Adequate Performance
– Play almost any PC game
– Windows 11 environment
– Compatible with M1 and Intel Macs
– 14-day free trial
– Yearly Fee
Dead by Daylight with Cloud Gaming
Dead by Daylight is now available to play on cloud gaming servers. This assures NO
compatibility issues while playing on your Mac as well as top-notch performance.
Step 1. Get Dead by Daylight
Before playing Dead by Daylight make sure you get the game through the official website. For the moment only the Steam platform is compatible with cloud gaming services such as Boosteriod and Geforce.
Step 2. Add Dead by Daylight To Boosteroid Cloud Gaming Library
All you need to do now is register for Boosteroid. This allows you to add Dead by Daylight to their Cloud Gaming Library. Once uploaded you can seamlessly play the game from your Mac, TV or Mobile Device.

When Registered you will have additional access to more than 70 top-rated games for free. Pricing varies depending on the subscription plan.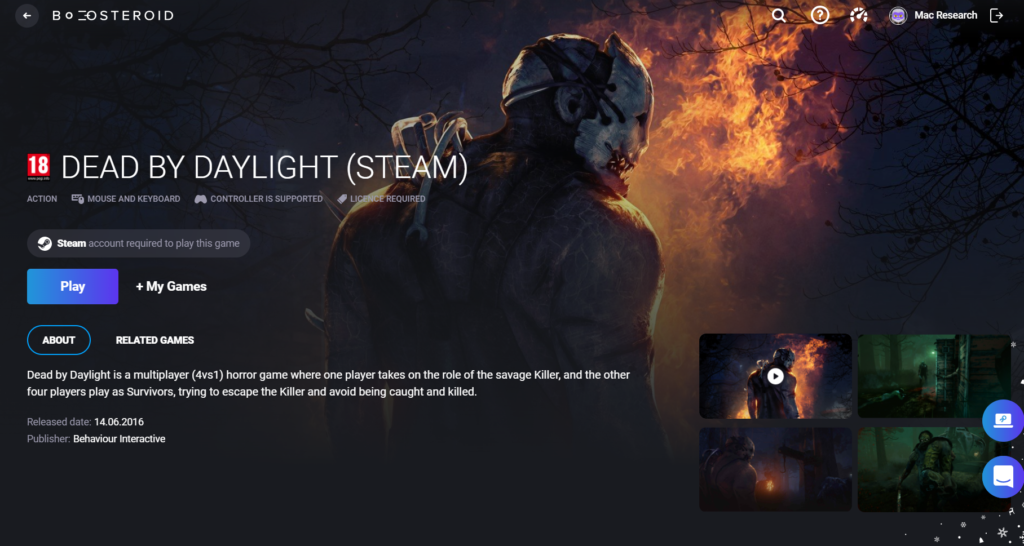 Play Dead by Daylight on Mac using Boosteroid
Boosteroid is very easy to set up and doesn't require you to install anything on your Mac. All you will need to play Dead by Daylight through this service is to have already purchased the game and to have a paid subscription on Boosteroid. Getting everything ready to play the game through Boosteroid takes no more than 10 minutes:
First, log in to your Steam account (or create an account now), then visit the Dead by Daylight Steam page, and purchase the game.

Following that, go to Boosteroid's site, register there, and log in.

Click on the search from the top, type Dead by Daylight, and open the game's page (the Steam variant).

Select the Play button and then select Subscribe – you will be brought to a page where you must pick one of the provided paid plans.


After you select a paid plan of your preference, choose the way you want to pay for it and perform the transaction to get the paid subscription.
Next, select the OK, let's go button when Boosteroid tells you that you will need to log in to your Steam account, and wait for the game to load.


When the game starts, you will need to enter your Steam account in order to start playing, so do that and the game will begin.
Note: You can also purchase the game from Epic Game Store, and then you will need to play the game from its Epic Games page on Boosteroid. There's virtually no difference, and it all comes down to which games store you prefer to use.
Play Dead by Daylight using GeForce Now
GeForce Now is similar to Boosteroid – it will allow you to play Dead by Daylight on your Mac without actually downloading and installing the game. The difference here is that GeForce Now includes a free subscription plan, but each gaming session with that plan is limited to 1 hour, and free GeForce Now users would have to wait in a queue before starting a game (this could often take 20 minutes and above). Also, to use GeForce Now, you will first need to get its client app – the service doesn't work directly from the browser as Boosteroid does. Here are some quick instructions on setting up GeForce Now.
First, if you don't already own the game, go to Steam, enter your account (or register now), and then purchase Dead by Daylight.
Next, visit the GeForce Now site, register there as well, and then log in.
Download, install, and start the GeForce Now app, and find Dead by Daylight in it.
Launch the game, log in to your Steam account, and start playing.
You can find a more detailed version of these instructions in our How to use GeForce Now on Mac guide.
How to play Dead by Daylight using Google Stadia
Google Stadia is yet another gaming service that employs cloud technology and that has Dead by Daylight available in its library. Like Boosteroid, Google Stadia doesn't have a free version, so you will first need to have a paid subscription for the service in order to play games through it. For instructions on how to set up and use Google Stadia on your Mac, click the provided link and read the guide you'll be redirected to.
How to download Dead by Daylight on Mac
To download Dead by Daylight on Mac, you will first need to have Windows installed on the computer. You can either use Parallels or Boot Camp Assistant to install Windows and then download Dead by Daylight on your Mac.
Although Dead by Daylight does not have a macOS version, its Windows PC version can be downloaded and installed on a Mac that already has Windows on it.
There are two main methods of getting Windows installed on a Mac: using virtualization software such as Parallels or via the built-in Mac utility called Boot Camp Assistant. Both options have their pros and cons, but note that the Boot Camp Utility app isn't available for M1 Mac models, so the only way to get Windows installed in an M1 Mac is with the help of Parallels or another virtualization program.
Installing Windows on Mac M1 using Parallels
Parallels lets you quickly create a Windows 10/11 virtual machine on your Mac, through which you'd be able to play Windows PC games. A Windows virtual machine (VM) is basically an app that runs in macOS and behaves and functions as a Windows computer with most of the properties of that OS, including the ability to start Windows games.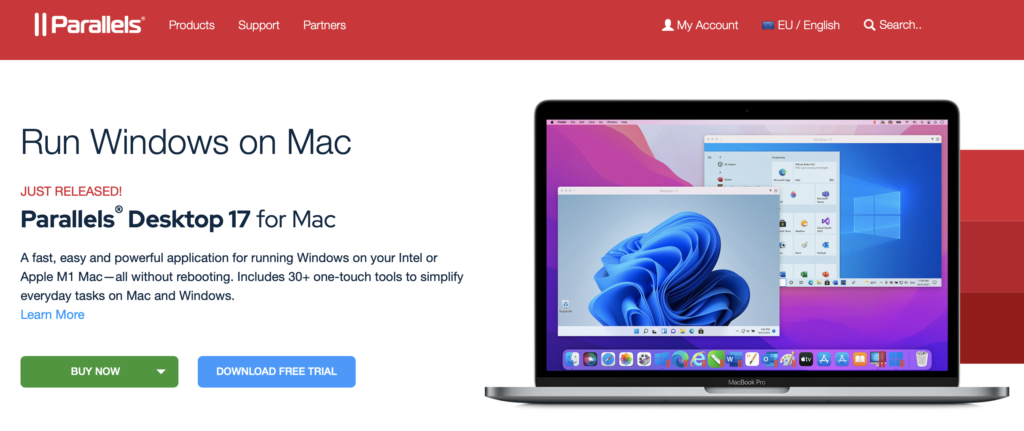 If you are interested in installing Parallels on your Mac and using it to create a Windows 10/11 virtual machine so that you'd be able to download and play Dead by Daylight on your Mac, follow the next quick instructions or visit our detailed guide on How to install Windows 10/11 on Mac using Parallels.
Download Parallels, install it on your Mac, and follow the prompts until you get to a screen where you need to choose a file for the Windows installation.
Go to the Parallels website and download the program's installation file.
Install Parallels on your computer by running the .dmg file and following the directions on the screen.
Once Parallels has been installed, open it and select the "Install Windows" option to begin the process of creating a Windows VM.
Create a Parallels profile or sign in to the virtual machine using one of the other available sign-up options.
Once you enter the VM, download the Steam or the Epic Games client and use it to install the game on the virtual machine.
More about Parallels: An important thing to note here is that, since the VM is running parallel (no pun intended) to your Mac's operating system, Windows and macOS would need to share resources such as CPU cores and operative memory. This means that the Windows VM won't be able to use all of the computer's resources, as some would need to be left for your macOS. That is why, in order to play any Windows game through Parallels, it won't be enough for your Mac to meet the minimum requirements of the game – it's advisable that the computer meets the recommended requirements as well. This is the main difference between the Parallels and the Boot Camp Assistant methods – the latter allows you to use all of your Mac's CPU and RAM in Windows. However, a Parallels Windows VM takes a fraction of the storage space that a full Windows 10 installation through Boot Camp Assistant would take. Additionally, setting up a Parallels VM is easier and a lot quicker. The third advantage of Parallels is that it is constantly getting improved, with a lot of focus being put on Mac gaming. At the same time, the Boot Camp Assistant method is slowly becoming obsolete, as Apple rarely updates its Windows drivers and is slowly moving away from Windows on Mac as a whole.
Install Windows on Mac using Boot Camp Assistant
Above, we told you about the main differences between the Parallels and the Boot Camp Assistant methods. If you are an Intel Mac user and prefer to install Windows 10 on your Mac using Parallels, follow the next instructions.
Download the 64-bit Windows 10 ISO file from here.
Open the Boot Camp Assistant app from the Utilities folder, select the downloaded file to be used in the installation, change the storage space distribution between the partitions (at least 150 GB for Windows and 50 GB free storage for macOS), and start the installation.
After your Mac restarts, follow the prompts to complete the installation (click I don't have a product key when asked for a product key if you don't have one).
Once the installation completes, customize the settings of Windows, install any available updates and required drivers, and then download the game from Steam.
For a more in-depth guide on how to install Windows 10 on your Mac using Boot Camp Assistant, click on the provided link.
Dead by Daylight on Mac M1
Dead by Daylight can be played on Mac M1 with the help of a cloud-gaming service such as Boosteroid or GeForce Now. You can also run Dead by Daylight on your Mac by downloading its Windows version, but you'll first need to install Windows.
The cloud-gaming options for playing Dead by Daylight on Mac work equally well on both Intel-based Macs and M1 Macs, so there's not much difference there. However, if you want to install Windows on your M1 Mac to play the game, you will need to use the Parallels method, as the Boot Camp Assistant app is unavailable for M1 Mac models. When setting the Windows 11 VM on your M1 Mac, we recommend allocating to the VM as much RAM and as many CPU cores as Parallels allows you to in order to get the optimal gaming experience while in the VM.
Martina Nikolova
Martina likes to get into nitty-gritty of tomorrow's tech, from product design across to security based solutions. A long time mac user and developer, she has the expertise and strives to give new insight