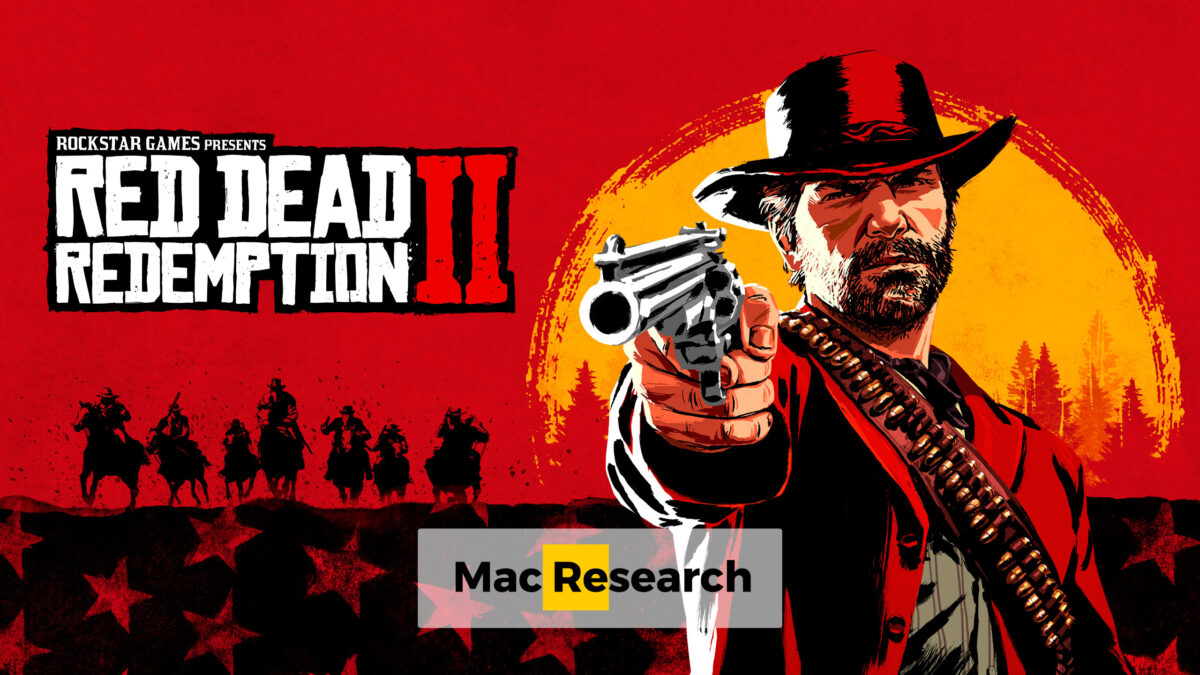 Red Dead Redemption 2 is one of the harder games to play on a Mac. For starters, there isn't a RDR2 Mac version, so native play is out of the question. Emulation tools and translation layers also don't seem to work for this game (we tried!). And to top it all off, the game is missing from most cloud gaming platforms. Despite this, we did find a single way to enjoy one of Rockstar's best games. The method uses the Boosteroid cloud gaming platform and on this page, share our experience of testing Red Dead Redemption 2 with it.
The only method to play Red Dead Redemption 2 on Mac
Boosteroid Cloud Gaming (Recommended method)

Features: Constant 1080p/60 FPS; Stable connection; Low bandwidth requirements (15 MBPS); Huge gaming library with all the latest AAA titles.

Pros

Cheapest cloud-gaming option
Compatible with all macs
Hardware specs don't matter
You can play in your browser in about 15 minutes

Cons

Requires a good internet connection
You need to look if the game is supported with your chosen vendor

Extras: Here's our review of Boosteroid with a comparison to GeForce Now; also check out our Boosteroid Games List.

We suggest Boosteroid as the best choice for Mac gaming, particularly for casual gamers. This option is perfect for those looking to play games on their Apple device with ease, offering an impressive blend of visual appeal and performance without the need for complex setups.

Use the "Play with Boosteroid" button and go to the Boosteroid website. There, you need to create a new account or log in using your Google Account credentials.
Go at the top-right corner of the screen and click on "My account". To begin using Boosteroid, you need to activate a plan of your choice under the "My subscription" tab.
Look for the game in the search tab on top to see which vendors Boosteroid supports. You need to own the game before you proceed with this method. Here are links to the game for different vendors: Steam, Epic Games; check for a discount on Cdkeys.com
Red Dead Redemption 2 on Mac with Boosteroid: Tested and Reviewed
Cloud gaming services like Boosteroid are steadily becoming a particularly viable option for gaming on Apple machines, so we were glad to find that we can also play Red Dead Redemption 2 on our Mac using this method.
The way Boosteroid works is it runs the game you want on one of its gaming rigs and then streams the gameplay to your Mac, where you can play the game as if it's running locally. Because of this, your machine doesn't need to meet the game's system requirements and the only relevant factor here is your Internet strength.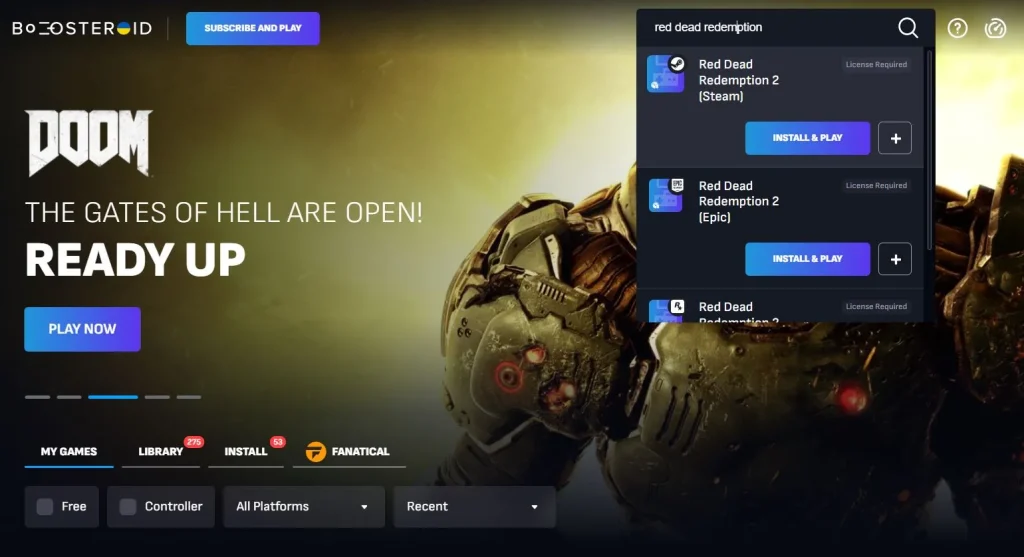 The current Boosteroid plan that we are using streams all games with up to 1080p resolution and up to 60 frames per second, and to consistently hit those numbers, you need an internet speed of at least 15 Mbps. This is a pretty low Internet requirement which makes Boosteroid an ideal solution if you want to play RDR2 on your Mac, but your connection isn't very good.
In our tests, we used a 25 Mbps Internet and, during our gaming session, the image quality remained consistent and there was almost no stuttering, so it seems that our Internet was good enough. We did encounter some image degradation a couple of times along with some stuttering, but that was because of our connection being inconsistent and hitting lag spikes. Thankfully, the RDR2 streaming quality on our Mac recovered quickly, and our experience wasn't negatively impacted. With Boosteroid, there's no limit to the length of your gaming sessions, so we took our time and played the game for a total of 3 or 4 hours, before we decided we've done enough testing for the day.
In conclusion, we can say that even though cloud gaming is obviously not the same as playing the game natively, on a gaming PC or a console, our personal experience with Boosteroid and RDR2 on our Mac was pretty good. This cloud gaming platform provides a surprisingly good alternative for Mac users who are eager to enjoy the greatness of games, such as Red Dead Redemption 2, without getting a dedicated gaming machine. Boosteroid is easy to use, provides consistent performance even when used with mediocre Internet, and also grants easy access to a lot of other games, so, yes, we can definitely recommend it for this and other games.
Other methods to play RDR2 on Mac that we tried (that didn't work)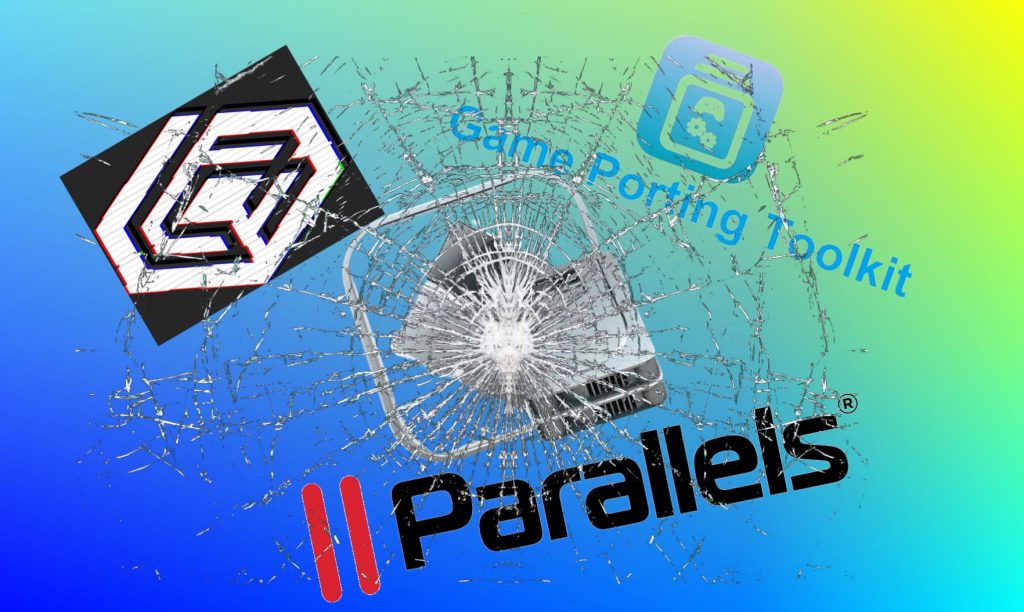 Before opting for Boosteroid, we did go through several other methods to play RDR2 on our MacBook, but none of those alternatives worked for various reasons.
One method we had high hopes for is CrossOver. This emulation layer app is one of the best ways to run Windows games locally on a Mac. However, when we tried to play Red Dead Redemption 2 with CrossOver, we weren't able to launch the game no matter what we tried. What's even more frustrating is that the reason for this not working remains a mystery. While researching the issue, some users suggested it's a problem with the launcher, others said that the problem is linked of the game's use of AVX, which isn't supported on Apple Silicon machines, but we never managed to find a conclusive answer.
Unfortunately, whatever is preventing RDR2 running on Mac with CrossOver also stopped us from playing the game with Apple's Game Porting Toolkit.
We also tried with a Parallels Desktop virtual machine, but that didn't work either, resulting in an error when we attempted to start the game.
Finally, we thought about trying Boot Camp, which should work in theory, but it requires a very powerful Intel Mac with good GPU. Intel Macs were discontinued in 2019 and even the latest models aren't optimized for graphically-intensive software, such as RDR2. We don't have an Intel Mac that meets the GPU requirements of Red Dead Redemption 2, and we doubt that there are many people who do, which is why we also don't consider this to be a viable method.
Martina Nikolova
Martina likes to get into nitty-gritty of tomorrow's tech, from product design across to security based solutions. A long time mac user and developer, she has the expertise and strives to give new insight