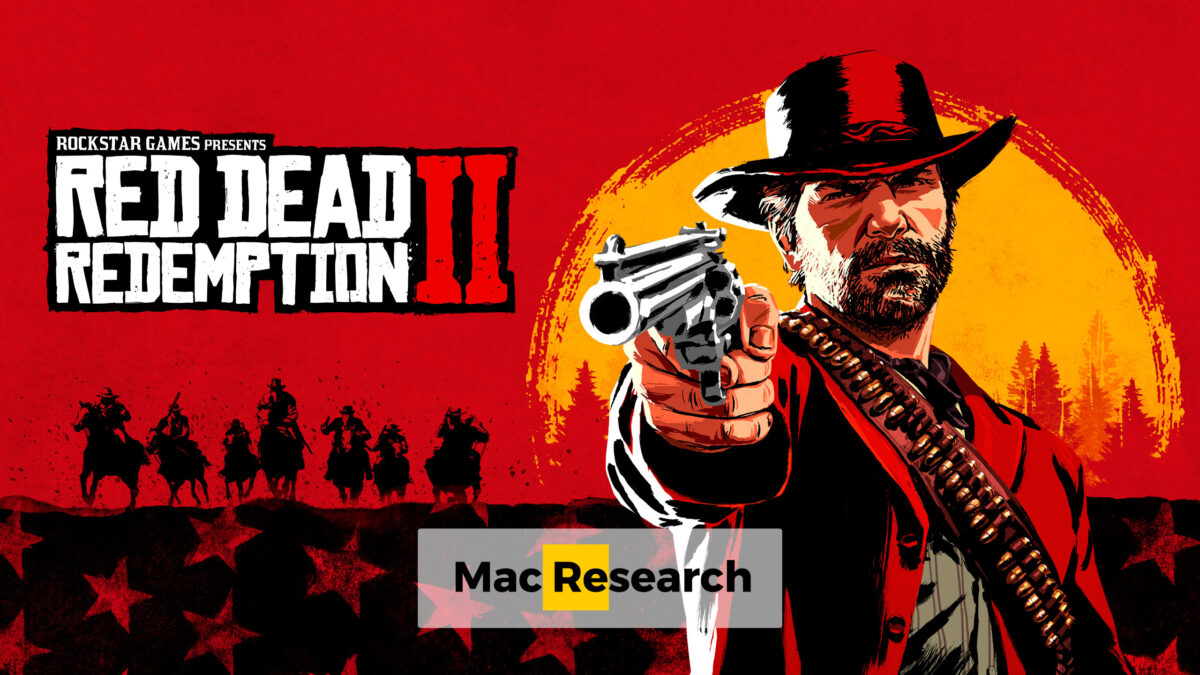 Download and Play Red Dead Redemption 2 on Mac
Martina Nikolova, 1 year ago
2
13 min

read
Methods
Specifics
Who is it for?
Cloud Gaming
(click a link to go to the respective guide)
1. Play immediately. 2. Good performance, but only with good internet. 3. Multiple plans and platforms to choose from. 4. Can be run on browsers and all android devices.
For those who want smooth performance with the ability to casually play all games with the highest visual quality in a matter of minutes. Has the option to play on multiple devices (not simultaneously).
Parallels Virtual Machine
1. Easy setup. 2. Moderately good performance with high compatibility. 3. Runs on Windows 11. 4. Requires a yearly fee, but has 14-day free trial to test it out.
For those willing to let their mac run hot in order to get adequate performance in a native experience. Overall better performance, compatibility and results than Bootcamp, but for a fee (if you don't use the free trial or it has run its course).
About Red Dead Redemption 2 on Mac
Rockstar's 2018 release Red Dead Redemption 2 is an open-world adventure game for single players.
If you want to experience the open world of the Wild West, Red Dead Redemption 2 is the action-adventure game for you. The story opens with Arthur Morgan and his Van der Linde gang fleeing the federal government and prominent bounty hunters across America.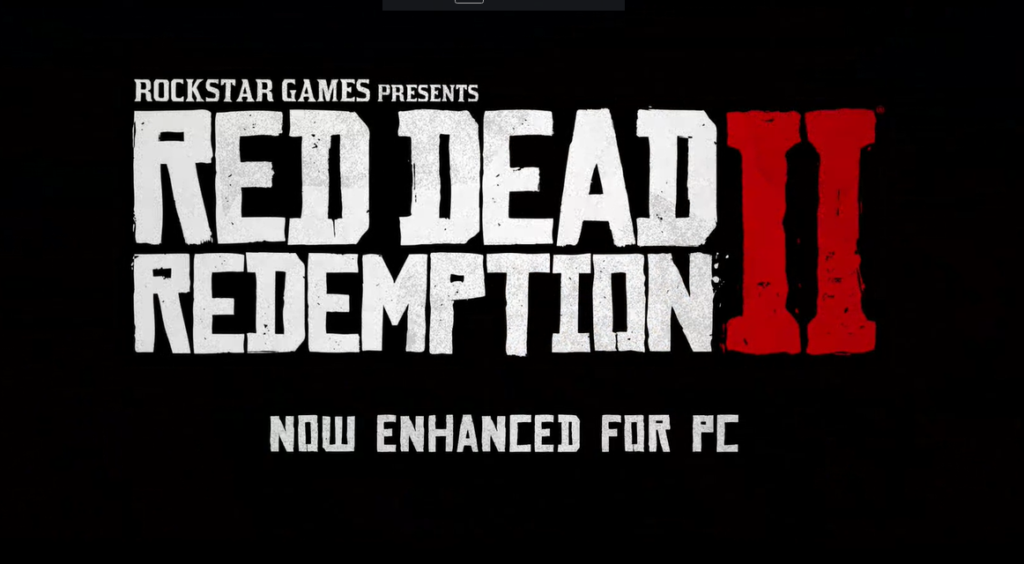 This hard adventure requires players, in the role of Arthur Morgan, to recall their criminal past and to sweep into the heart of America with booming thefts, shootings, and robberies.
The western spirit will throw RDR2 gamers into different missions and discussions with main and side characters. Lots of gaming content and fascinating storyline twists will keep you glued to your seat throughout the game.
Upon completion of the story, players can join other players in the multiplayer environment where they can play comparable missions, horse races, and other games with friends or strangers.
Red Dead Redemption 2 is accessible on Microsoft Windows, Playstation, and Xbox. It's a shame there's no macOS version because many Apple users would like to play it. On this page, however, we can help you run Red Dead Redemption 2 and other games on Mac despite the official incompatibility.
Gameplay
1899 is a turbulent year in the American nation's history. Arthur Morgan and his Van der Line gang are on the run. With federal agents and the nation's greatest bounty hunters behind, the gang must rob, steal, and fight to survive. Arthur must choose between his own beliefs and his gang's devotion, as severe internal tension threatens to split the group.
Throughout the game, Arthur wanders the countryside in quest of new adventures, new creatures to hunt, and new secrets to discover. It's a game where you pick up items one by one, each with its own animations.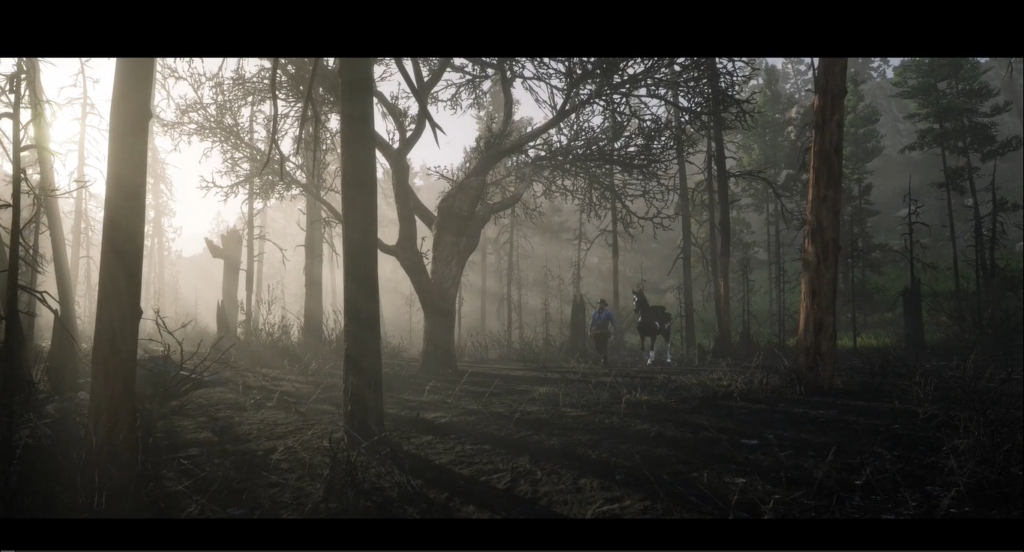 When arranging a trip to a remote location in Red Dead Redemption 2, you should make sure you prepare enough food, medication, and clothing for you and your horse. You may need to stop and camp along the way.
A realistic number of weapons and tools allow you to hunt with patience. Aside from that, your horse isn't invincible or immortal. If it dies in the hills or mountains, you must return to town to buy another — or rob a horse from someone. While some people may dislike the game's slower pace, there are a lot of players who find this natural world fascinating to dive into.
Of course, you can spice things up with Western action film missions like bank robberies, railroad heists, and other adventures like a hot air balloon ride. Some missions have a recurring theme of the gang getting into more trouble.
Missions begin and end in different places. Red Dead II keeps you guessing where you'll end up next, bringing in in-game characters you might not normally expect to interact with.
Conversations
Rockstar goes over and beyond in terms of mechanical interactions to deepen your gang relationship. Conversations outside of cut scenes are done with a simple right-mouse click, which expands your dialogue possibilities in several ways. This is useful for mid-mission story exposition with characters you wouldn't otherwise see, but it also diversifies the free wander. You can be polite in small talk, threaten, rob, or simply antagonize people for fun. These options may appear random on a first look, but they make the game feel more interactive than merely a game of shooting. Playing with alternative dialogue paths can create a lot of fun moments.
Visuals
Immersion is one of Red Dead Redemption 2's most satisfying features. This slow and meticulous game dives you into its own world, characters, and motivations. The game's world is huge and diverse, with deserts, icy mountains, and swamplands. You can go pretty much anywhere on the map, which really gives you an open playground to explore.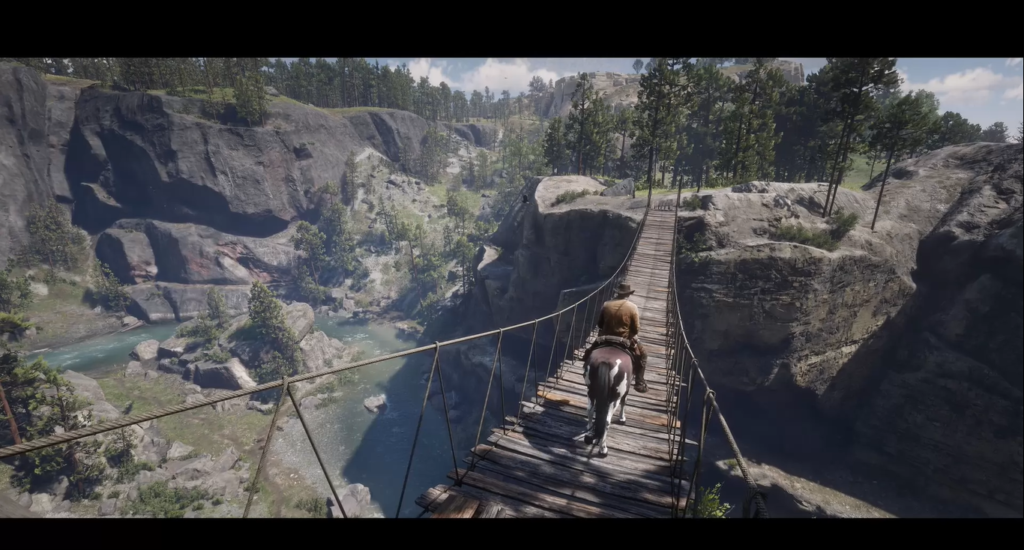 The PC version of Red Dead Redemption 2 features enhanced graphics and technical features for a more immersive gaming experience, including increased draw distances, better global illumination, and ambient occlusion for impressive day and night lighting, deeper shadows, and reflections. Detailed tree textures, and improved grass and fur textures add up to the realism of the game.
Red Dead Redemption 2 for PC also supports HDR, multi-monitor setups, widescreen configurations, 4k resolutions, faster frame rates, and more.
Red Dead Online
Red Dead Redemption 2 includes free access to the shared living world of Red Dead Online, where players can track wanted criminals as a Bounty Hunter, start a business as a Trader, unearth exotic treasures as a Collector, or run an underground distillery as a Moonshiner, among other roles.
You can participate in the game's story, which is one of the best video game tales of the decade. The character performances, script, and animation are all excellent and help convey a compelling story. The beauty is that you may either follow the story objectives or simply explore the realistic-looking world and get lost in it.
Sound effects
A wide repertoire of music and sound effects complement the video game's visuals. Bullets fired from mountaintops have a different sound than those fired from inside. Sounds like detonator wire being unspooled or bottles in a moonshine wagon being clinked are all just little reminders of the detailed touch to sounds that you will experience in Red Dead Redemption 2.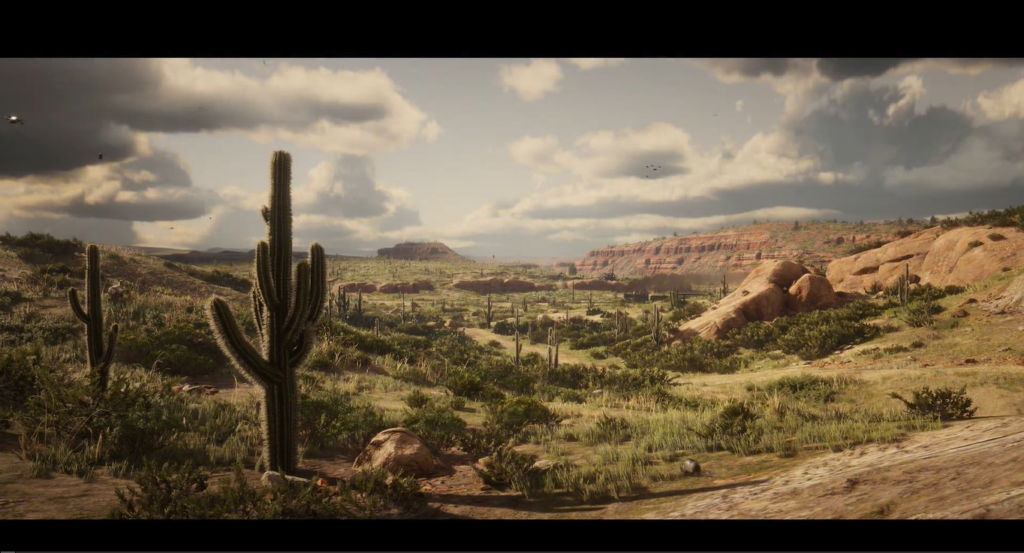 Dive in the adventure
Red Dead Redemption 2 is up there with Grand Theft Auto V as one of the best online adventure games ever made. With Rockstar's greatest storytelling to date, it's a stunning description of the challenging history period of young America's nation that's polished and entertaining to play. The game may include content not suitable for all ages or viewing at work, as it is categorized as General Mature Content, according to the developers. Still, if you want to explore one of the best single-player action games to date, take the role of Arthur Morgan, a wanted bandit forced to run from the federal hunt, and live the realistic adventures.
Can you play Red Dead Redemption 2 on Mac?
You can play Red Dead Redemption 2 on Mac, but only through workaround methods because the game isn't officially supported for macOS. The main methods to play Red Dead Redemption 2 on Mac are through cloud gaming and by installing Windows on Mac.
Red Dead Redemption is a very popular game, but this is still apparently not enough to justify supporting a macOS version for it. This is bad news if you are a Mac user and want to play the game without buying a PC, an Xbox, or a PlayStation. However, there is also some good news for Mac users – there are quite a few Mac gaming methods that can allow Mac owners to run nearly any Windows game on their Mac, including Red Dead Redemption. In the remainder of this post, we will introduce to you the most effective methods of playing Red Dead Redemption on a Mac.
Red Dead Redemption 2 with Cloud Gaming
Red Dead Redemption 2 is now available to play on cloud gaming servers. This assures NO
compatibility issues while playing on your Mac as well as top-notch performance.
Step 1. Get Red Dead Redemption 2
Before playing Red Dead Redemption 2 make sure you get the game through the official websites. For the moment Rockstar, Steam and Epic Games are compatible with cloud gaming services such as Boosteriod and Geforce.
Update: Limited time offer now available at CDkeys.com, 61% Off For $31.69 (RockStar Launcher)
Step 2. Add RDR2 To Boosteroid Cloud Gaming Library
All you need to do now is register for Boosteroid. This allows you to add RDR2 to their Cloud Gaming Library. Once uploaded you can seamlessly play the game from your Mac, TV or Mobile Device.

When Registered you will have additional access to more than 70 top-rated games for free. Pricing varies depending on the subscription plan.
How to play Red Dead Redemption 2 on Mac
To play Red Dead Redemption 2 on Mac, it's recommended to use a cloud-gaming service such as Boosteroid, as it's very easy to set up. Alternatively, you can also try to play Red Dead Redemption 2 on your Mac by first installing Windows on it.
Boosteroid is a type of service that allows its users to play a wide variety of games included in its library through the implementation of advanced cloud technology that links the user's device to a Boosteroid gaming rig on which the games are actually played.
Cloud gaming is a great way for Mac users to play all of their favorite games without even needing to install them on their computers. Furthermore, even if a game is not officially supported for Mac, as is the case with Red Dead Redemption 2, a cloud-gaming service like Boosteroid can still allow you to play it because, when playing Red Dead Redemption through Boosteroid, the game will technically not be running on your computer, but on a remote gaming rig that you'd be controlling from your Mac.
Setting up Boosteroid and starting a game in it takes just a couple of minutes and doesn't require the installation of anything – the game starts directly in your browser (Safari, Chrome) and can be played even if your Mac doesn't meet its system requirements. Below are our instructions on setting up an account on this service and playing Red Dead Redemption 2 through it.
Before anything else, you must already own the game, so if you don't, choose the best offer from the links in the previous paragraph and purchase Red Dead Redemption 2.

Next, register on Boosteroid and log in with your new account.

Click the search icon in the Boosteroid site (top of the screen), type Red Dead Redemption 2, click on the Steam version of the game when it pops up, and then click the Install & Play button. After that, you will be transported to a loading screen where you will install the game in a virtual machine supplied for you by Boosteroid. Click "Next" and "Accept" where it is needed. Nothing will be installed on your computer – this is just for the virtual machine.

After that click Subscribe.


You must now buy a paid subscription plan for the service – choose the plan that you want and a preferred payment method, and pay for the subscription.
Once you have a paid subscription to Boosteroid, the service will tell you that you will need to connect to your Steam account, simply click on OK.


After the installation is complete, you will be transported to a virtual instance of the platform you chose. The important thing to note is that you will need to navigate to your game Library and choose Red Dead Redemption 2. The game will then start on the same screen.
You can also purchase the game from Epic Games Store, and then you must use the Epic Games page of Red Dead Redemption 2 on Boosteroid to play it.
Download Red Dead Redemption 2 on Mac
To download Red Dead Redemption 2 on Mac, you must have first installed Windows on your Mac, since you'd be downloading the game's Windows version. To install Windows and download Red Dead Redemption 2 on Mac, you can use Parallels or Boot Camp Assistant.
The two mentioned Windows installation methods are quite different and have different pros and cons. Parallels lets you create a Windows virtual machine (VM) within your macOS, enabling you to run Windows while your Mac stays in its default operating system. One downside of this is that macOS and Windows would need to share your Mac's RAM and CPU power, which, in turn, won't allow Windows to use all of the computer's hardware resources for gaming. The plus side is that this method of installing Windows is much quicker and easier to set up, and takes significantly less storage space compared to performing a full Windows installation in a separate partition. Another advantage of the Parallels method is that the program itself is being constantly updated and improved, with a lot of focus being put on allowing Mac users to play video games (there's even a dedicated Gaming setting for Parallels VMs that we recommend using).
On the flip side, the Boot Camp method lets your Mac use all of its operative memory and CPU for Windows, but requires a great deal of storage space (at least 150 GB for the Windows installation + additional space depending on the game's size, which in the case of Red Dead Redemption 2 is another 150 GB). Another downside of this method is that Apple is quickly moving away from Windows and rarely updates, so it rarely updates its Windows drivers, meaning that you are likely going to get bad gaming performance with this method, especially when trying to play a game as demanding as Red Dead Redemption 2.
Two additional points that must be made are that Parallels is a paid software, while you can perform the Boot Camp installation for free, and that the Boot Camp method is only available for Intel Macs, while a Parallels virtual machine can be created on both Intel and M1 Mac models.
Now that we've described the specifics of each method, here are our instructions on how to perform the Windows installation with each of them:
Red Dead Redemption on Mac using Parallels

Download the installation file for Parallels, install the program on your Mac, and follow the prompts until you are asked to choose an Installation file for Windows.
Install Parallels on your computer by running the .dmg file and following the directions on the screen.
Once Parallels has been installed, open it and select the "Install Windows" option to begin the process of creating a Windows VM.
Create a Parallels profile or sign in to the virtual machine using one of the other available sign-up options.
Once you enter the VM, download the Steam or the Epic Games client and use it to install the game on the virtual machine.
For more details on each of these steps, please, visit our How to install Windows on Mac using Parallels guide.
Installing Windows on Mac using Boot Camp Assistant
To perform the installation, you will first need to download a Windows 10 ISO file from here.
Next, start the Boot Camp Assistant app located in your Utilities folder, select the downloaded ISO file for the installation, make any necessary changes to the storage space distribution between the two partitions (the Windows partition needs at least 100 GB of space to accommodate the Windows OS), and launch the installation.
Follow the Windows 10 installation prompts and complete the installation. If you don't have a product key, choose the I don't have a product key option when you are asked to enter a key.
After Windows installs, customize the Windows 10 settings, install any missing drivers and updates, and download the game from Steam.
For more details on each of these steps, please, visit our How to install Windows on Mac using Boot camp Assistant guide.
Red Dead Redemption 2 on Mac M1
Red Dead Redemption 2 can be run on Mac M1 using cloud-gaming services such as Boosteroid and Google Stadia. You can also install Windows using Parallels and download and install the Windows version of Red Dead Redemption on your Mac M1.
All of the methods for playing Red Dead Redemption 2 on Mac shown in this article apply to both Intel-based Macs and M1 Macs, with the exception of the Boot Camp Assistant method, which can only be used on Intel Macs. If you want to install Windows on your M1 Mac and get the Windows version of Red Dead Redemption 2, you will need to use the Parallels method, as shown above, since the Boot Camp Assistant app isn't available for Macs with M1 chips.
Martina Nikolova
Martina likes to get into nitty-gritty of tomorrow's tech, from product design across to security based solutions. A long time mac user and developer, she has the expertise and strives to give new insight