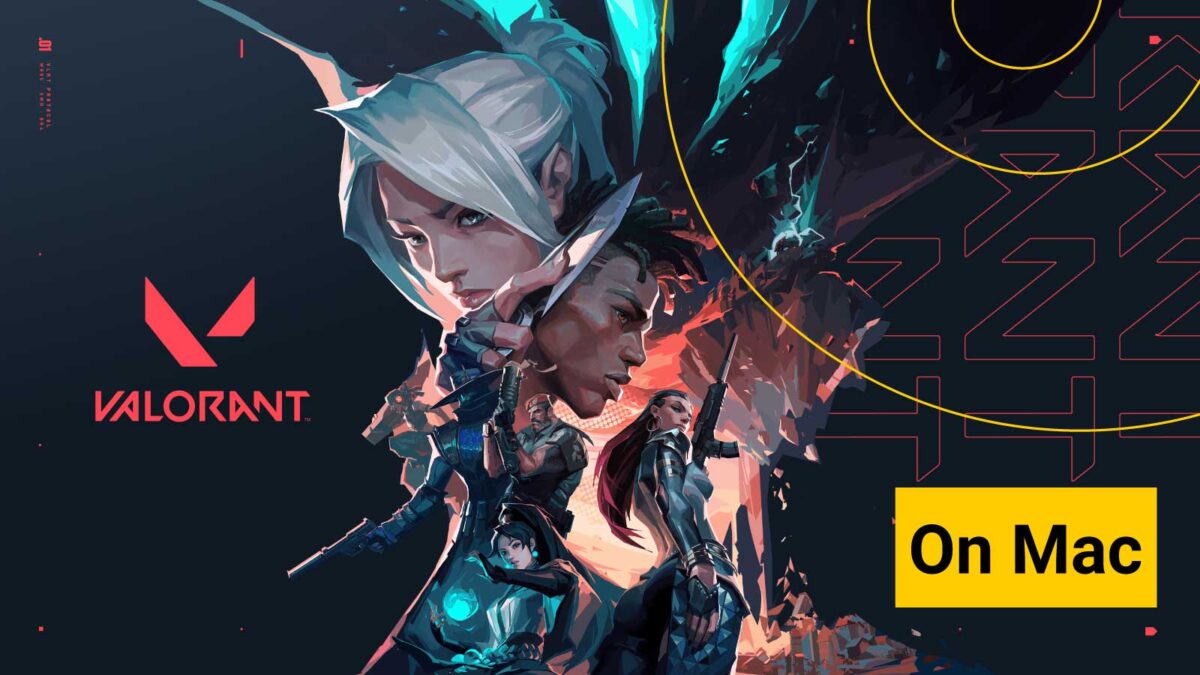 Download & Play Valorant (Mac)
Martina Nikolova, 1 year ago
0
13 min

read
Methods
Specifics
Who is it for?
BootCamp
1. It's free. 2. Unstable performance (drops and hitches). 3. Compatible only with Intel Macs. 4. Installs a Windows 10 layer. 5. Lots of setup needed.
For those who don't have a good internet connection or don't like cloud gaming and don't mind sacrificing visual fidelity and performance to get a native experience.

Parallels Virtual Machine
1. Easy setup. 2. Moderately good performance with high compatibility. 3. Runs on Windows 11. 4. Requires a yearly fee, but has 14-day free trial to test it out.
For those willing to let their mac run hot in order to get adequate performance in a native experience. Overall better performance, compatibility and results than Bootcamp, but for a fee (if you don't use the free trial or it has run its course).
Valorant on Mac
Valorant cannot officially be played on Mac computers, since the game is exclusive to the Windows OS and doesn't have versions for any other platforms or operating systems. That said, you can play Valorant on your Mac via a workaround method.
Valorant is a popular free-to-play multiplayer FPS (First-Person Shooter) game released in 2020 and developed by Riot Games – the company behind League of Legends, another immensely popular and well-known free multiplayer game.
Editors' Choice: Play Genshin Impact on Mac
Free to Play
Seeing free-to-play on a computer game these days could evoke some unpleasant associations, seeing as how so many free games (or other free software for that matter) nowadays are actually blatant scams that are designed to draw in users with promises of engaging gameplay that can be enjoyed for free only to soon reveal themselves as cheap and low-quality rip-offs of actual legitimate games that offer zero gameplay and shamelessly employ Pay-to-Win mechanics in order to be remotely playable.
Well, if you are worried that this may be the case with Valorant, you'd be pleasantly surprised that this is a game that is actually free-to-play and does have a lot to offer in terms of gameplay, performance, and player base, etc. Similar to League of Legends, there are in-game purchases that use real money, but those purchases are cosmetic in their nature (mainly weapon and player skins). Those in-game purchases, however, do not affect the gameplay and are entirely optional. Even without buying anything, you would still get the full experience of playing Valorant.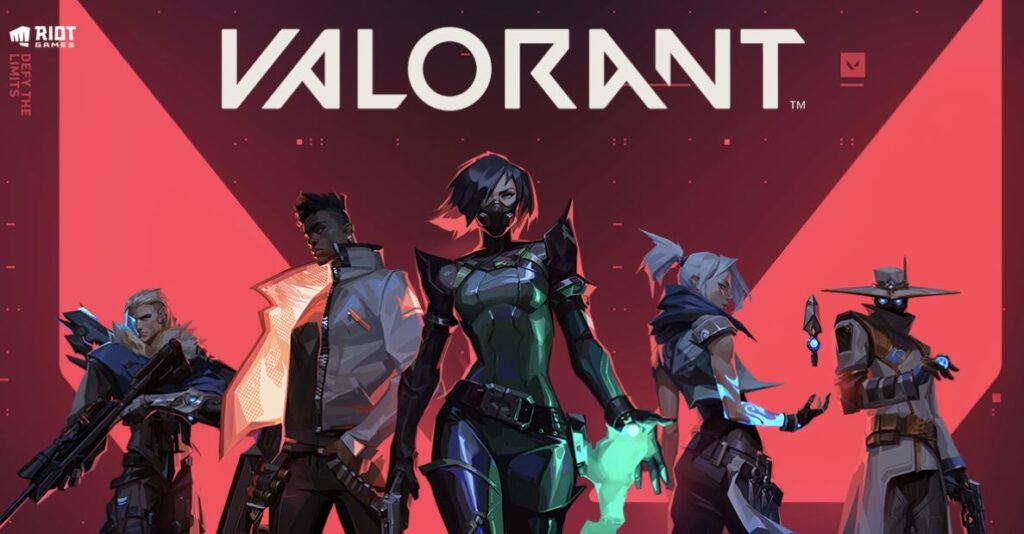 The game itself is reminiscent of Counter-Strike: Global Offensive, which is also free-to-play, and many gamers have bashed it for being too similar to it – this is in fact one of the most common complaints/criticisms that gamers have regarding Valorant. However, unlike CS: GO, the characters you can play as in Valorant are different not only in their appearance but also in the unique skills that each of them has, which also makes the game similar to Blizzard's Overwatch. In the end, it comes down to personal preference which game you'd enjoy more, but it's definitely worth giving Valorant a try if you are interested in FPS games and have some time to spare in order to set everything up on your Mac so that you'd be able to run the tame on it.
Can you play Valorant on Mac?
You can play Valorant on Mac, but only if you first install Windows on your Mac. The most popular methods of installing Windows to be able to play Valorant on your Mac are using the Parallels virtualization tool or the built-in Boot Camp Assistant app.
Unfortunately, for Mac users who wish to run Valorant on their machines, there isn't an official way of doing so. Furthermore, the game isn't available on popular cloud gaming platforms such as Boosteroid and GeForce Now, so playing it in this way is also not an option. This really leaves you with the only variant of emulating Windows on your Mac in order to be able to download and run the Windows version of Valorant. The methods we recommend for this are to use Parallels or Boot Camp. Note that the latter option is only for Intel Macs, so if you are with an M1 Mac model, the only way you can get this game running on it is to use the Parallels software to create a Windows 11 VM (virtual machine), and then download Valorant in that VM.
How to download Valorant on Mac?
To download Valorant on Mac, you first need to install Windows 10 on the computer and then download the game in its Windows 10 partition from the official page of the game. If you try to download Valorant on Mac without having Windows installed, you won't be able to play the game.
Unlike League of Legends, which had a version for macOS for quite some time and can easily be played on Mac computers without any issue, Valorant, for the time being, isn't playable on Mac systems, at least not officially. In fact, it seems that Valorant isn't coming to Mac anytime soon. Furthermore, the game isn't available on Google Stadia or GeForce Now – popular cloud gaming services that can allow Mac users to play games that don't have macOS versions. However, does this mean that Mac users who would like to play the game would need to get a Windows PC for that specific purpose? Maybe not.
To get the game running on a macOS machine, Mac owners who really want to play it would have to jump through several hoops in order to get the chance to do so (and even then the results would likely be worse compared to the native experience). Still, there's a way to get this game running on your Mac, and, considering that Valorant doesn't have the highest system requirements for a 2020 game, even Macs that aren't incredibly powerful should be able to run this game with okay performance.
How to play Valorant on Mac
To play Valorant on Mac, you must use a workaround method that involves using the Boot Camp Assistant or Parallels virtual machine tool in order to install Windows 10 on your Mac machine. You should be able to play Valorant on your Mac once you have Windows 10 on it.
The process of downloading and installing Windows 10 on Mac is totally free, but it must be said that it can be rather time-consuming and a bit confusing if you are not a very experienced Mac user. We will guide you through each step, and we will also answer any questions you may have regarding the process in the comments section down below.
Another thing that should be said before we start the guide is that, since this isn't an official method of playing the game, it's possible that the game may not run as smoothly as if you'd play it on an actual Windows PC. Other problems may also be encountered. We've made sure to include instructions on how to update everything that you may need to run the game from the Windows 10 partition on your Mac, but it wouldn't be surprising if you still run into obstacles while trying to play it.
How To Play Valorant On Mac M1
To play Valorant on Mac M1, you will need to use the Parallels virtualization tool to create a virtual Windows 11 machine on your Mac. Next, to play Valorant on Mac M1, you will need to download and install the game on the virtual machine.
The Boot Camp Assistant method shown on this page is not available for M1 Macs, so an alternative to it is the Parallels virtualization program that basically allows you to run Windows on your Mac as if the Windows OS is just another app. In the Windows virtual machine, you should be able to download and play any Windows game, so long as your Mac meets its recommended system requirements. Below, you will learn how to use the Parallels program to create a Windows virtual machine (VM) on your M1 Mac.
First, visit the Parallels site and download the free trial version of the program.
Install Parallels on your computer by running the .dmg file and following the directions on the screen.
Once Parallels has been installed, open it and select the "Install Windows" option to begin the process of creating a Windows VM.
Create a Parallels profile or sign in to the virtual machine using one of the other available sign-up options.
Once you enter the VM, download the Steam or the Epic Games client and use it to install the game on the virtual machine.
If you need more in-depth steps for Parallels with screenshots , check out our Full Parallels Guide for solutions.
And there you have it – if you have followed those instructions, you should now have a working Windows 11 virtual machine on your Mac. All that's left to do now to get Valorant running on your machine is to open the Windows VM, go to the game's official site, download the game from there, and start playing.
Once you have Windows 10 installed on your Mac, downloading and playing the game is actually quite simple. Just go to the official page of the game, click Play for Free, create yourself an account or sign in if you already have an account, and click Download to download the installer for the game. Next, find the file you downloaded (it should be saved to the Downloads folder by default – you can find that folder by searching for it in the Start Menu), open that file, and follow the steps in the installer to install Valorant on your Mac. After this is done, a shortcut for the game should appear on your Desktop (provided that you choose not to create a shortcut) – you can use that shortcut to start and play the game.
How to install Windows 10 on your Mac
Before you start, there are a few things that you need to check. First, make sure that your Mac exceeds the minimum system requirements for Valorant and, preferably, meets the recommended ones. Second, to install Windows 10 on your Mac and then download Valorant in the Windows partition, you will need to have at least 150-160 GB of free space on your Mac. If those two requirements are met, then you can start with the Windows 10 installation.
Here are the system requirements for Valorant:
Minimum
CPU: Intel i3-370M or better/equivalent
RAM: 4 GB
OS: Windows 7/8/10 64-bit
VIDEO CARD: Intel HD 3000
PIXEL SHADER: 3.0
VERTEX SHADER: 3.0
Recommended
CPU: Core i5-4460 or better/equivalent
RAM: 8 GB
OS: Windows 7/8/10 64-bit
VIDEO CARD: GTX 1050 Ti
PIXEL SHADER: 5.1
VERTEX SHADER: 5.1
DEDICATED VIDEO RAM: 4096 MB
And here are the instructions on how to install Windows 10 on your Mac:
First, visit this link, select the default Windows 10 variant, and select Confirm.

Next, select the language you prefer, click Confirm again, and click the Windows 10 64-bit ISO file download button. If your browser tells you to select a download location, choose your Desktop, if not, the file will most likely end up in the Downloads folder. The file is big, so downloading will take some time.





When the download finishes, click Go from the menu bar, open Utilities, and start the Boot Camp Assistant app.

Click Continue in the Boot Camp Assistant, then click on Choose a Windows 10 ISO file, select Choose, find and click the ISO file you just downloaded from Microsoft, and click Open.



Next, allocate enough space to the Windows partition by dragging the dot between the two partitions to the left – give no less than 100-110 GB of space to the Windows but also make sure to leave no less than 40 GB for your macOS partition.

Next, click install, wait until you get asked to type in your Admin password, type it, and click OK.
Your Mac will restart, and after it does, you will see the Windows 10 logo and will be asked to pick a language and location, so go ahead and do that, and then click Next.
When you get to the Product key screen, type in your product key if you have one and select OK. If you don't have a key, simply select Skip/I don't have a product key.

If the next screen asks you what Windows 10 edition you'd like to install, pick the Windows 10 Home edition unless you specifically want the Pro edition. If you are installing Windows simply to play games, there's no need to get the Pro variant.

Once you are done with everything, click I Agree and then click on Next – this will launch the Windows 10 installation – be patient during the process as it will probably take a while to complete.
After the Windows 10 installation is finished, the computer will restart and boot into the Windows 10 OS. Since this will be the first one you are entering Windows on your Mac, you will have to set up the settings of the OS – you can choose between using the default settings or customizing Windows 10 according to your preferences – we advise you to take the time to customize the settings rather than using the default ones.
After you are done with the Win 10 settings, you will have to create a Windows account for your Mac – simply type in a username and a password (creating a password isn't necessary and can be skipped, but we still recommend that you create one).
On the next screen, choose whether you'd like to activate and customize Cortana (the Windows 10 virtual assistant) now or leave this for later. Pick the option you prefer.
After the Siri screen, your Mac should finally load into Windows, but there are still a couple of things to do. Once Windows loads, you should see the Boot Camp Assistant open on your screen – click the Next button in the app, then select I Accept, and click Next again. A process of installing Mac drivers for Windows should start, and you will likely be required to give your permission to install some of the drivers on multiple occasions. Click Yes whenever this happens to perform the installation and when the process is finished, select Finish, and your Mac will restart again.
When you boot back into Windows, click the Start Menu (button-left, then go to Apple Software Update, and your Mac will automatically start searching for Apple updates and install anything it finds. Again, if you are asked for your Admin permission for something to be installed, agree to the installation, and once everything is installed, click Yes when asked whether you'd like to restart the computer now.
One last series of updates remains – when the computer boots back up, go to the Start Menu > Update & Security > Windows Update, wait for Windows to automatically look for software updates for the OS, and to install them. This will probably take some time, so be patient. Once this process is finished, click on the Restart Now button that shows up and once your Mac restarts, everything should be ready for you to download, install, and play Valorant on it.
How to switch between the two operating systems on your Mac
Before you download and install Valorant, it's important that you first learn how to switch between Windows 10 and macOS. To go from macOS to Windows, go to the Apple Menu > System Preferences > Startup Disk. There, click on the padlock and select Unlock. After that, click the Bootcamp Windows icon, and click Restart.
To go back to macOS once you are in the Windows 10 partition, locate a small icon in the shape of a tilted/slanted square that should be located in the bottom-right and click it. If you don't see such an icon, click the arrow icon that's pointing up in the bottom-right, and then you should see the square icon in the box that appears. Once you select the square, click on Restart in macOS, and confirm the command.
Valorant Video Tutorial for Mac
Martina Nikolova
Martina likes to get into nitty-gritty of tomorrow's tech, from product design across to security based solutions. A long time mac user and developer, she has the expertise and strives to give new insight