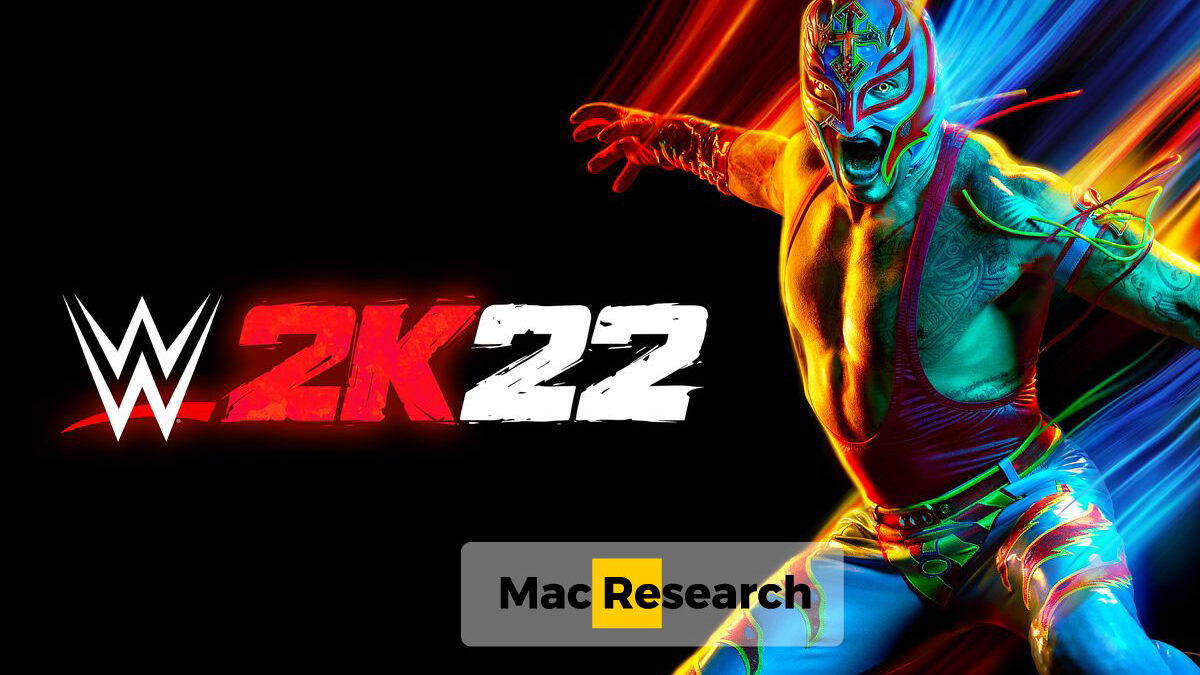 How to play WWE 2K22 on Mac
Martina Nikolova, 2 years ago
0
11 min

read
Can you play WWE 2K22 on mac?
Players can play WWE 2K22 on a variety of platforms, including the PlayStation 4 and 5, Xbox One, and Series X/S, as well as Windows. However, a Mac version is not on the horizon. That doesn't mean you won't be able to play WWE 2K22 on Mac if the official port isn't available. Check out the next paragraphs to learn more about that.
About WWE 2K22 on Mac
WWE 2K22 is a new wrestling video game developed by Visual Concepts. The game comes as an improvement on the WWE 2K20 game, which received a lot of criticism from the fans. WWE 2K22 provides a revamped career mode called MyRISE. Story choices and subplots are making their debut in the series, which is a marked improvement over the previous games' linear narratives. Additional storylines for both male and female wrestlers are included in the game.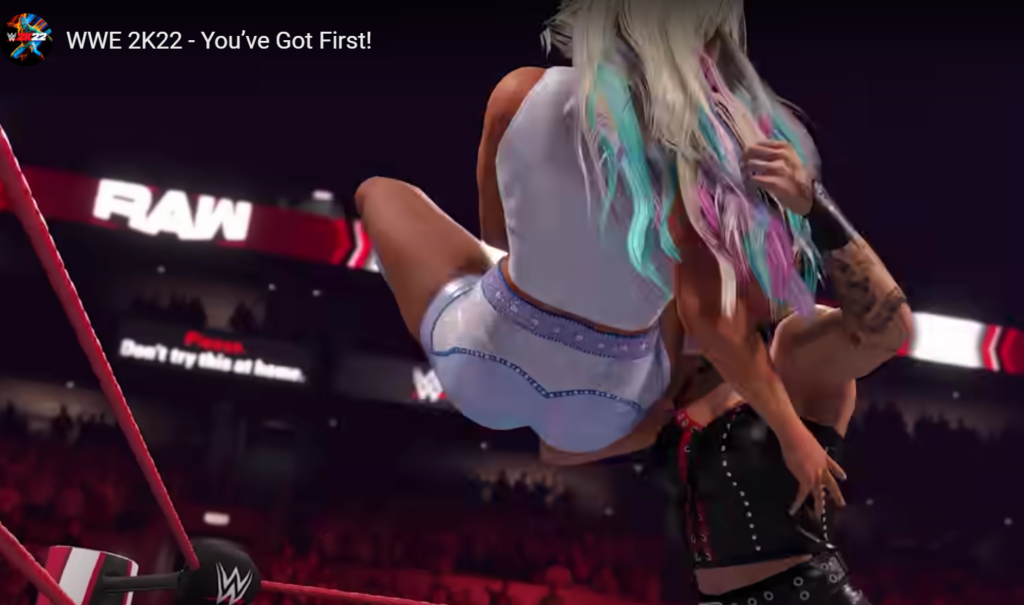 Another game mode called MyFACTION allows players to compete against each other. A variety of WWE Superstars and managers can be collected by players in this game mode and by participating in regularly scheduled games and activities, they can develop and grow.
When it comes to the core gameplay mechanics, WWE 2K22 looks promising, as the developers claim to have focused heavily on the overall quality.
WWE 2K22 is a simulation of a WWE show
WWE 2K22 provides wrestling fans with the ultimate power fantasy and a robust wrestling simulator that seems to pack a lot of content into one game. The game is a simulation of a WWE show, with all of the glitz and glamour. Every detail, from the entrances to the arenas, is recreated with nice visual effects. The Rock and other well-known wrestlers look incredible, almost uncanny in their realism.
Of course, wrestling is the most important part of a wrestling simulation and this game gets the fundamentals of one-on-one combat right. Combinations lead to various wrestling moves, with strikes and grappling dominating the gameplay. For a button-mashing game like this one, it works pretty well being able to press three buttons at once and have your wrestler perform a Canadian Destroyer on the fly.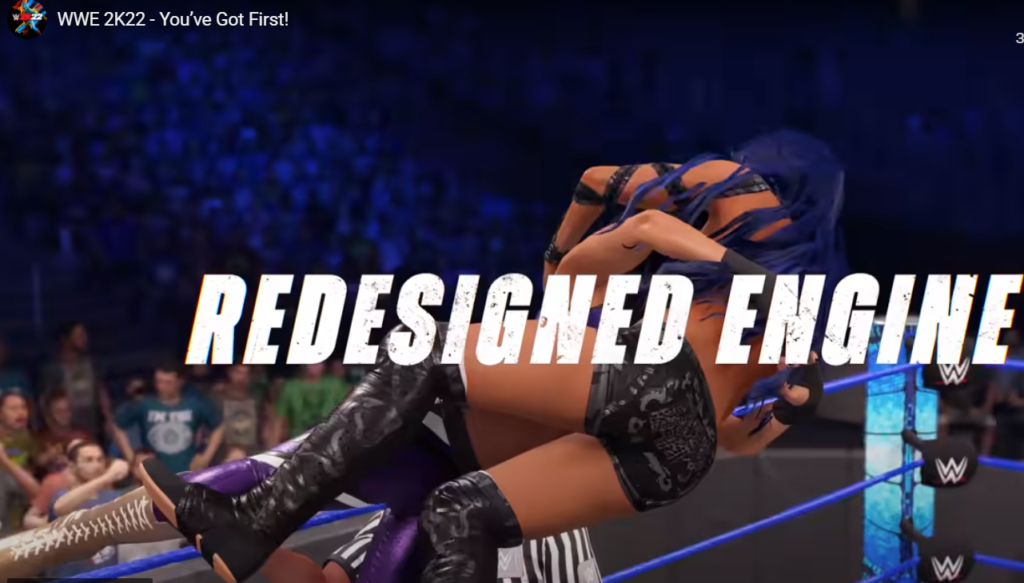 Fights are notable for their emphasis on reversals. When grappling or preparing for a big move, a small window of opportunity exists, when players can anticipate what their opponent is about to press and completely change an attack. During standard matches, the system can feel incredibly fluid, adding a sense of surprise to a fight. That's how a good wrestling show's drama is nailed.
There are numerous small details that go into making the basic combat work so well overall. A specific body part can be targeted to soften up an opponent and make it easier to win a battle through submission. The ability to run in on an opponent as they enter the arena and get a cheap shot to begin the match is another nice touch. Since wrestling is a complex sport, however, this game would benefit from more in-depth tutorials, but, overall, the developer's dedication to the finer points is admirable.
In the Universe mode, players select a wrestler and put them through the rigors of WWE's weekly television schedule. Amazingly, the simulation does a good job of telling a story.
The MyRise game mode
It's up to the player to create their own superstar and watch it grow from a trainee to a global star in MyRise mode. A 30-for-30-style documentary about Rey Mysterio recreates some of his most memorable matches for the players. Players must execute specific move sequences in order to accomplish this. Using this technique correctly will allow you to seamlessly incorporate footage from the actual match into the game, making it feel like you're playing a historical document. When the game doesn't show you how to perform certain moves on the screen, it makes it more difficult to learn how to do them properly in the first place.
MyGM, a long-sought-after General Manager mode, is one of the best new experiments in the series. Players get to run their own wrestling promotion in this game. Even if they don't have a lot of money, they'll use it to hire stars, book weekly TV shows, and more. However, there are no online multiplayer options, few match types to choose from, and no mid-card titles to play with, so it leaves something to be desired.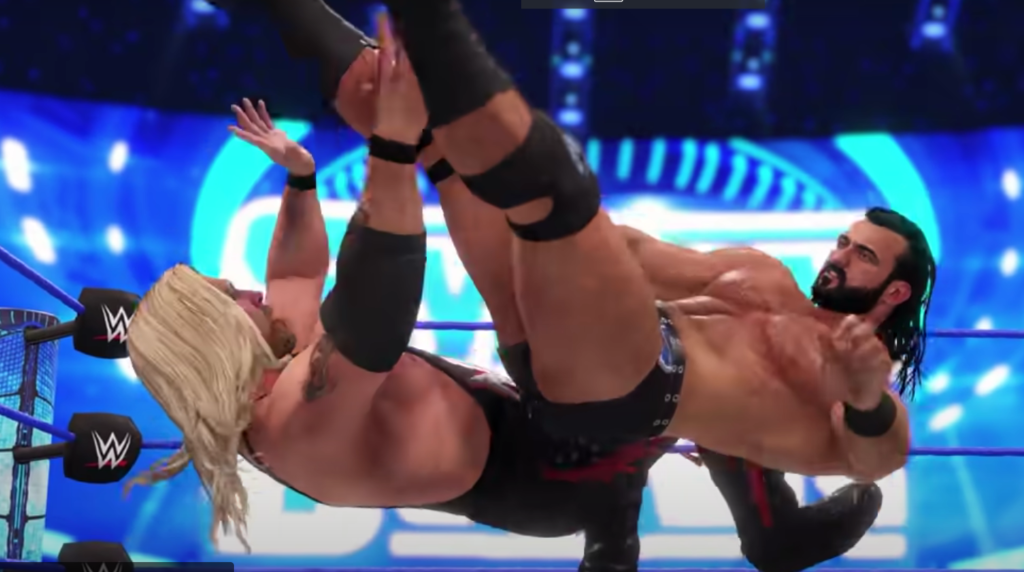 Even though it can't get away from the real-world drama of the company it's based on, the WWE 2K series continues to provide players with an unmatched amount and variety of customization options. Every aspect of the game, from the arenas to the shows, to the wrestlers, can be customized to the smallest detail.
The multiplayer mode is actually quite enjoyable. Hell in the Cell is a lot of fun when you're playing against a good friend. You'll have a blast smashing, slamming, and grappling your way to victory with a group of friends. In comparison to any other aspect of the game, multiplayer allows you to re-create and create your own wrestling moments.
How to play WWE 2K22 on Mac
To play WWE 2K22 on Mac, the options you have are to either use cloud gaming or to install/emulate Windows on your Mac. We'd normally recommend using the cloud gaming option to play WWE 2K22 on your Mac, as it's easier to set up.
Since the game is not officially available for Mac computers, you'd need to utilize some workaround variant in order to get it running on your Mac. One such option is to use a cloud gaming service that has WWE 2K22 in its library. This will allow you to play the game without even needing to download it on your Mac. Instead, you'd be playing the game on a remote server that's linked to your Mac and the gameplay would be streamed to your screen. This type of gaming also removes the need for your Mac to meet the hardware requirements of the game.
One cloud gaming service that has WWE 2K22 in its library is Boosteroid, and below we will show you how to use that service to play the game. However, before you start following our Boosteroid instructions or any of the other instructions on how to play WWE 2K22 on Mac that will be shown further down, remember that you must already own the game. If you want to be able to play WWE 2K22 in Boosteroid specifically, you will need to own the game on Steam.
WWE 2K22 Set Up Methods
Methods
Advantage
Disadvantage
Cloud Gaming
– No set-up required – Register and Play
– Access to a Library of over 70 top-rated free Games
– Smooth performance
– Compatible with M1 and Intel Macs
– Monthly Fee
– Requires Decent Internet Connection
– No Free Trial
BootCamp
– Free to use any time
– Windows 10 Environment

– Painful Setup
– Mediocre Performance
– Only Compatible with Intel Macs

Parallels Virtual Machine
– Easy Set-up
– Adequate Performance
– Play almost any PC game
– Windows 11 environment
– Compatible with M1 and Intel Macs
– 14-day free trial
– Yearly Fee
WWE 2K22 with Cloud Gaming
The game is now available to play on cloud gaming servers. This assures NO
compatibility issues while playing on your Mac as well as top-notch performance.
Step 1. Get WWE 2k22
Before playing WWE 2k22 make sure you get the game through the official websites. For the moment only Steam is compatible with cloud gaming services such as Boosteriod.
Update: Limited time offer is now available at CDkeys.com -16% WWE 2k22 for just $55.89
Step 2. Register and Add WWE 2k22 To Boosteroid Cloud Gaming Library
All you need to do now is register for Boosteroid. This allows you to add WWE 2k22 to their Cloud Gaming Library. Once uploaded you can seamlessly play the game from your Mac, TV, or Mobile Device.
When Registered you will have additional access to more than 70 top-rated games for free. Pricing varies depending on the subscription plan.
How to play WWE 2K22 on Boosteroid
Note 1: Boosteroid is a paid cloud gaming service, so, in order to play any of the games in its library, you must have a paid subscription to Boosteroid. You can subscribe to the service after you register on its site – the registration itself is free.
Note 2: Using the Boosteroid service is done through the browser. Typically, the service works just fine through most modern browsers, but it's still recommended to use Chrome or Opera while playing games through Boosteroid. If you are using the service with another browser, and you are experiencing any issues with performance, we advise you to switch to either Chrome or Opera.
First, you will need to go to Boosteroid.com, register there, and log in to your account.

Search for WWE 2K22 (the search bar is at the top) and then click the Install & Play button. After that, you will be transported to a loading screen where you will install the game in a virtual machine supplied for you by Boosteroid. Click "Next" and "Accept" where it is needed. Nothing will be installed on your computer – this is just for the virtual machine.

If this is your first time trying to play anything in Boosteroid, you will see a subscription prompt where you must click Subscribe.


On the Subscription page, choose the payment plan and method that you prefer, enter your payment details, and finalize the subscription.
After the installation is complete, you will be transported to a virtual instance of the platform you chose. The important thing to note is that you will need to navigate to your game Library and choose WWE 2k22. The game will then start on the same screen.
We recommend switching to full-screen mode in the browser and setting the browser's toolbar to stay hidden for the best gameplay experience.
How to download WWE 2K22 on Mac
To download WWE 2K22 on Mac and be able to play it afterward, your options are to either install or emulate Windows on your Mac. Using Boot Camp or Parallels can allow you to install/emulate Windows and download WWE 2K22 on your Mac.
Neither of these options is perfect, and both of them require some time and effort to get everything ready for gaming. In general, if you own an Intel-based Mac and you aren't limited by its storage space, we'd recommend using the Boot Camp method as it will typically (not always) provide better performance. On the other hand, if you have an M1 Mac, the only variant you have is to use Parallels or another virtualization software to create a Windows VM (virtual machine) on your Mac and then download, install, and play the game through that VM.
Below, we will give you some quick instructions for using Boot Camp and Parallels, but we also recommend visiting our detailed guides (that will be linked below) for the method you'd like to try before you try performing it.
Installing Windows with Parallels
Visit the Parallels site and download and install the program on your Mac.
Install Parallels on your computer by running the .dmg file and following the directions on the screen.
Once Parallels has been installed, open it and select the "Install Windows" option to begin the process of creating a Windows VM.
Create a Parallels profile or sign in to the virtual machine using one of the other available sign-up options.
Once you enter the VM, download the Steam or the Epic Games client and use it to install the game on the virtual machine.
If you need more in-depth steps for Parallels with screenshots, check out our Full Parallels Guide.
Installing Windows with Boot Camp
Download for free a Windows 10 installation ISO file from Microsoft.
Start Boot Camp Assistant (it's in the Utilities folder), load the ISO file in it, allocate enough space to the two partitions, and click Install.
Go through the prompts and launch the installation.
Customize the Windows settings, create an Admin account for Windows, install the required Apple drivers for Windows, and finally install Steam and download the game through it.
Detailed guide on installing Windows with Boot Camp
WWE 2K22 on Mac M1
To play WWE 2K22 on Mac M1, the method we'd recommend using is to run the game on a cloud gaming service (such as Boosteroid). Alternatively, you can play WWE 2K22 on Mac M1 with the help of Parallels, by creating a Windows virtual machine.
As we mentioned earlier, the cloud gaming variant is generally the preferred one as it's super easy to set up, and you'd usually get good performance if you have a stable and relatively fast Internet connection.
If cloud gaming isn't an option for you (maybe your Internet isn't good enough, or you simply want to have the game downloaded on your Mac to play it locally), then you can also try using Parallels to set up a Windows virtual machine on your Mac and then download and play the game through that virtual machine. The other option for playing WWE 2K22 on Mac that was mentioned in this post – the Boot Camp option – isn't available for Macs with M1 chips, because the different architecture of the M1 chips doesn't allow for Windows to be installed on them.
Martina Nikolova
Martina likes to get into nitty-gritty of tomorrow's tech, from product design across to security based solutions. A long time mac user and developer, she has the expertise and strives to give new insight