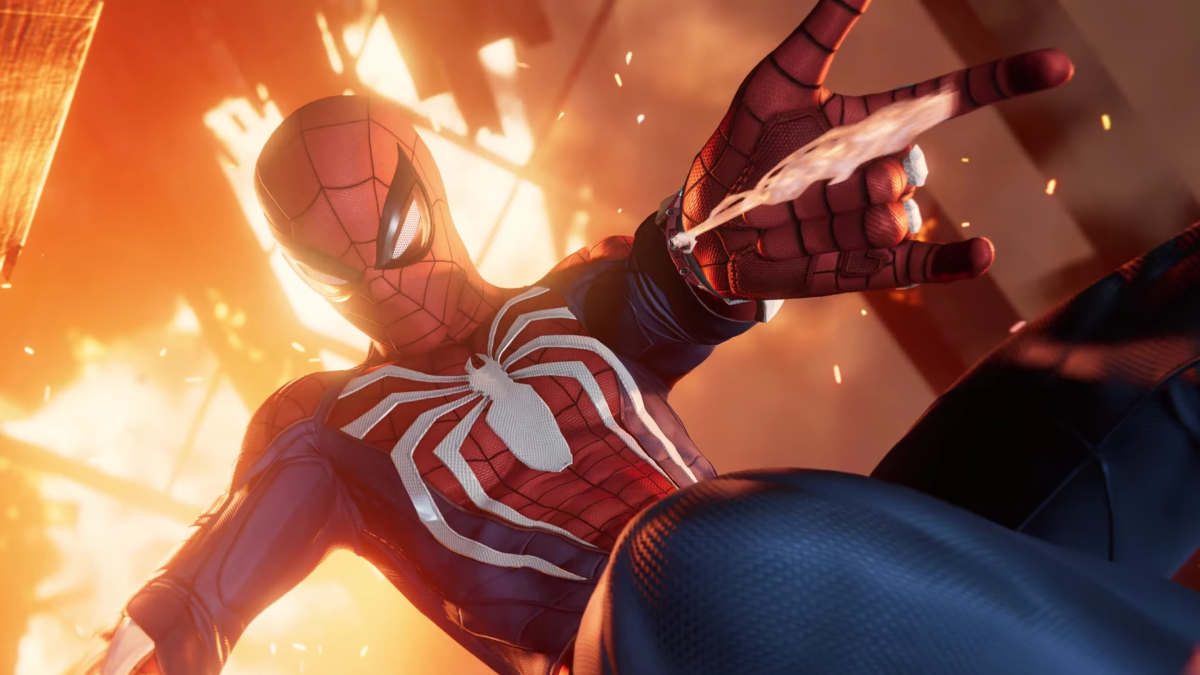 Spider-Man Remastered (Mac)
Martina Nikolova, 1 year ago
4
10 min

read
Methods
Advantage
Disadvantage
Cloud Gaming
– No set-up required – Register and Play
– Access to a Library of over 70 top-rated free Games
– Smooth performance
– Compatible with M1 and Intel Macs
– Monthly Fee
– Requires Decent Internet Connection
– No Free Trial
BootCamp
– Free to use any time
– Windows 10 Environment
– Painful Setup
– Mediocre Performance
– Only Compatible with Intel Macs
Parallels Virtual Machine
– Easy Set-up
– Adequate Performance
– Play almost any PC game
– Windows 11 environment
– Compatible with M1 and Intel Macs
– 14-day free trial
– Yearly Fee
Spider-Man Remastered on Mac
Marvel's Spider-Man is an action-adventure video game based on the Marvel Comics superhero Spider-Man. The game has a unique story that takes its cues from the long-running comic book and its many adaptations in other media.
The Spider-Man Remastered version of the game includes the main game as well as all DLC previously released for the PS4/5 version of the game.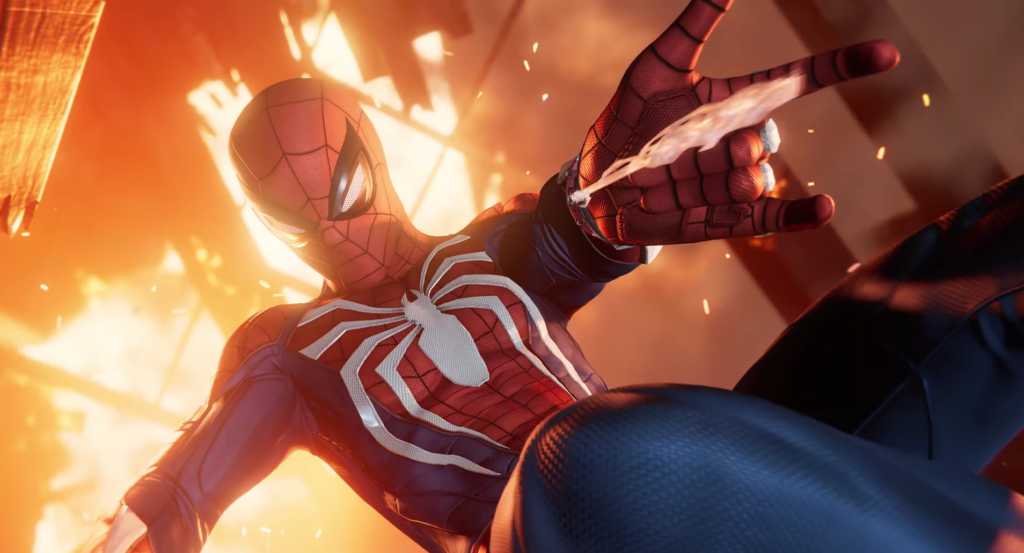 The main story of the game revolves around Mister Negative, a superhuman crime boss, who plots to take over New York City's criminal underworld. In his civilian guise as Peter Parker, Spider-Man must cope with the challenges of his personal life, while also fending off Mister Negative and preventing the unleashing of a deadly virus on the metropolis.
The game is presented from a third-person viewpoint, with an emphasis on Spider-Man's movement and fighting skills. Players have access to a variety of gadgets and outfits that they may use to explore New York City while advancing the main quest or completing different missions.
The player may unlock extra content and collectibles outside of the main plot by completing side quests. Combat relies on a series of linked strikes and strategic use of cover and web-slinging to knock out waves of enemies without taking any harm.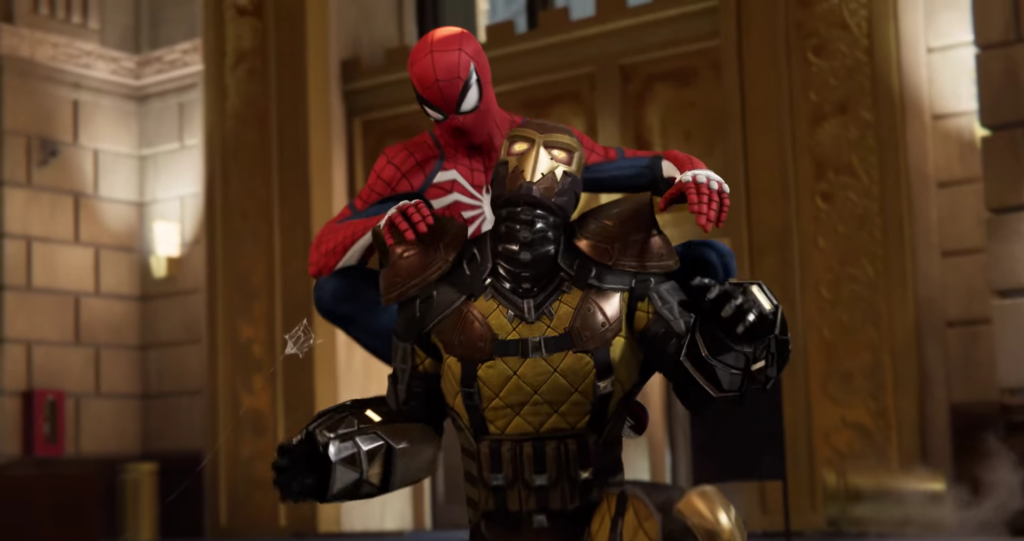 Gameplay
The player may shoot webs with pinpoint accuracy, allowing him to drag himself to certain locations. Jumping over walls and tossing items like manhole covers, grenades, and webbing-restrained foes are just some examples of how Spider-Man uses the surroundings to his advantage in battle.
Spider-Man's gadgets arsenal includes many weapons, from electric webbing and concussive blasts to impact webbing that can fling foes backward and even glue them to a nearby surface.
As the character levels up, he has access to abilities in three different playstyles: ground combat, aerial combat, and traversal.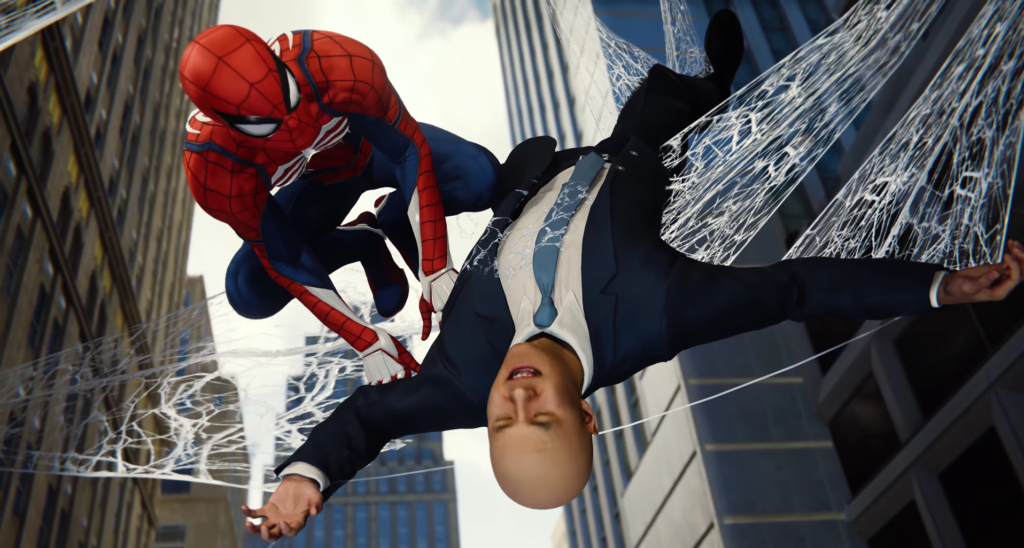 Peter Parker (the civil Spider-Man), his companion Mary Jane Watson, and his buddy Miles Morales all make appearances throughout the game and can be played in some of the sections. Peter's chapters often include the protagonist figuring out some kind of puzzles, whereas Mary Jane's and Miles' chapters emphasize sneaking to escape danger.
Map and graphics
The massive New York City playing field is shown on the map by 800 individual squares, each of which is around 128 square meters in actual size (1,380 sq ft). As the player navigates the environment, out-of-view tiles are unloaded from memory and replaced with visible ones.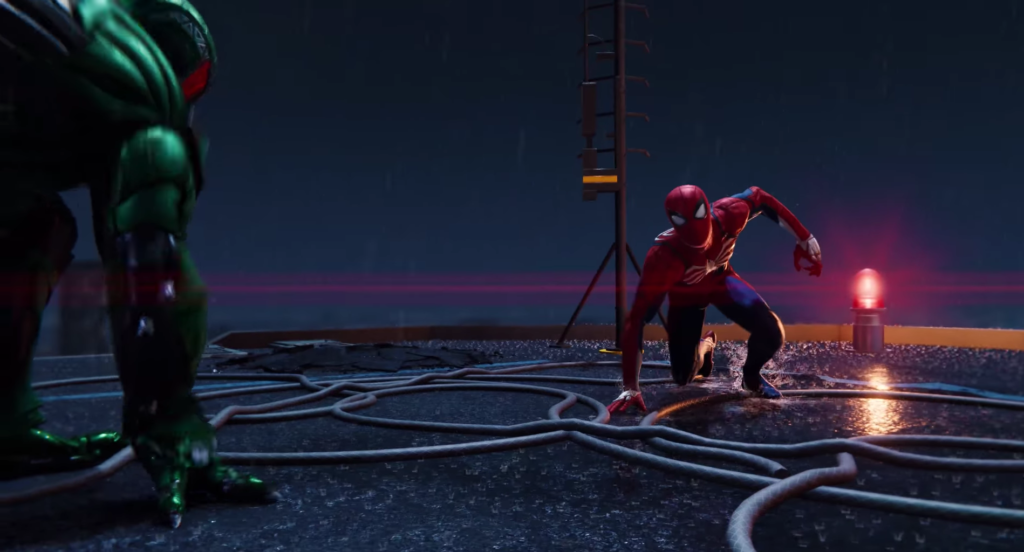 The developers of Marvel's Spider-Man have clearly put in a lot of time and effort to add high-end graphical features (such as performance boosting NVIDIA DLSS and image quality enhancing NVIDIA DLAA) for those with powerful gaming rigs and fancy new graphics cards, but they have also been working hard to make sure that players using any kind of PC can experience Marvel's Spider-Man Remastered to its fullest. It's possible to add a wide variety of extra features and customization choices to your PC, aside from the graphical ones, which can only add to the game immersion and the exciting gaming experience.
Can you play Marvel's Spider-Man Remastered on Mac?
At the time of this writing, there is no Mac OS version of Marvel's Spider-Man Remastered, thus users will need to turn to workarounds to play their beloved game on their Mac.
However, if you want to download the game, you will need a Windows virtual machine such as Boot Camp or Parallels to run the Windows version of Marvel's Spider-Man Remastered on your Mac machine.
Below, we've explained several workarounds that you may use, to get as near as possible to the experience of playing Marvel's Spider-Man Remastereded PC version on your Mac.
How to play Marvel's Spider-Man Remastered on Mac
If you want to download and play Marvel's Spider-Man Remastered on your macOS, you'll need to create a Windows virtual environment on your Mac and then download and install the Windows version of the game on it.
Since Marvel's Spider-Man Remastered does not have a native Mac OS version, and since each of the solutions you'll see here has its own advantages and disadvantages, you can't really choose a perfect one. However, the methods that you're about to read may provide you with a satisfying gaming experience, depending on the specifics of your Mac computer and your Internet connection speed. Please read on to learn more about each of them, and select the best one for you.
How to Get Marvel's Spider-Man Remastered on Mac?
To get Marvel's Spider-Man Remastered all you need is to purchase the game (Steam version).
Note: As of the time we are writing this, cdkeys.com offers the game at 49$, well below the 60$ official price on Steam. We have purchased from there for our own gaming libraries many times, so we can vouch the site is legitimate.
If you want to try CDKeys and get the game cheaper, you can find it over here. We are providing an affiliate link from which we earn a small commission. Please support us if you found our article useful.
How to play Spider-Man Remastered on the cloud
Now you will need to register for Boosteroid. This allows you to add Marvel's Spider-Man Remastered to their Cloud Gaming Library. Once uploaded you can seamlessly play the game from your Mac, TV, or Mobile Device.
When Registered you will have additional access to more games for free. Pricing varies depending on the subscription plan.
Play Marvel's Spider-Man Remastered on Mac using Boosteroid
In order to play Marvel's Spider-Man Remastered on the cloud, you don't need to download any additional software or the game. You also don't have to worry about system requirements or storage space, since your Mac's hardware won't be a concern. You may play Marvel's Spider-Man Remastered on your Mac in no time if you have a Boosteroid subscription and a fast internet connection. Stream Marvel's Spider-Man Remastered on your Mac by following these Boosteroid's instructions.
To begin, go to Boosteroid.com and create an account.
Once you've signed in with your new account, you can view your profile by clicking the profile button in the upper-right corner of the screen.
If you want to start your subscription, go to your profile page and choose a plan and a payment method.
After that, you can open the game by typing its name in the Boosteroid search bar and then clicking on it.
You can start playing the game once you've linked your Steam or Epic Games Store account to your Boosteroid account and the browser-based version of the game has loaded.
Play Marvel's Spider-Man Remastered on Mac with GeForce Now
To play Marvel's Spider-Man Remastered with GeForce Now, you need to first create an account (if you don't already have one) and log in.
Next, go to the GeForce Now downloads page and get the GeForce Now Mac client.
Install the client on your system, log in to it and search for Marvel's Spider-Man Remastered in the search field.
Start playing the game by selecting either Steam or Epic Games and clicking on the Play button.
Signing into the selected game store will allow you to connect your GeForce and Steam or Epic Games/Origin accounts. In a couple of seconds, the GeForce Now client will load Marvel's Spider-Man Remastered on the screen.
How to download Marvel's Spider-Man Remastered on Mac
Before downloading and playing Marvel's Spider-Man Remastered on their MacOS, Mac users must first download and install Windows. Boot Camp and Parallels are two widely used software solutions for Windows virtualization, that may be used to run Windows on a Mac.
Note: For an Intel-based Mac, our recommendation is to use Boot Camp, while for an M1-based Mac, we recommend Parallels.
The following steps offer a quick overview of how to set up Windows on a Mac using these two tools, but if you want more information, you may refer to the manuals linked below.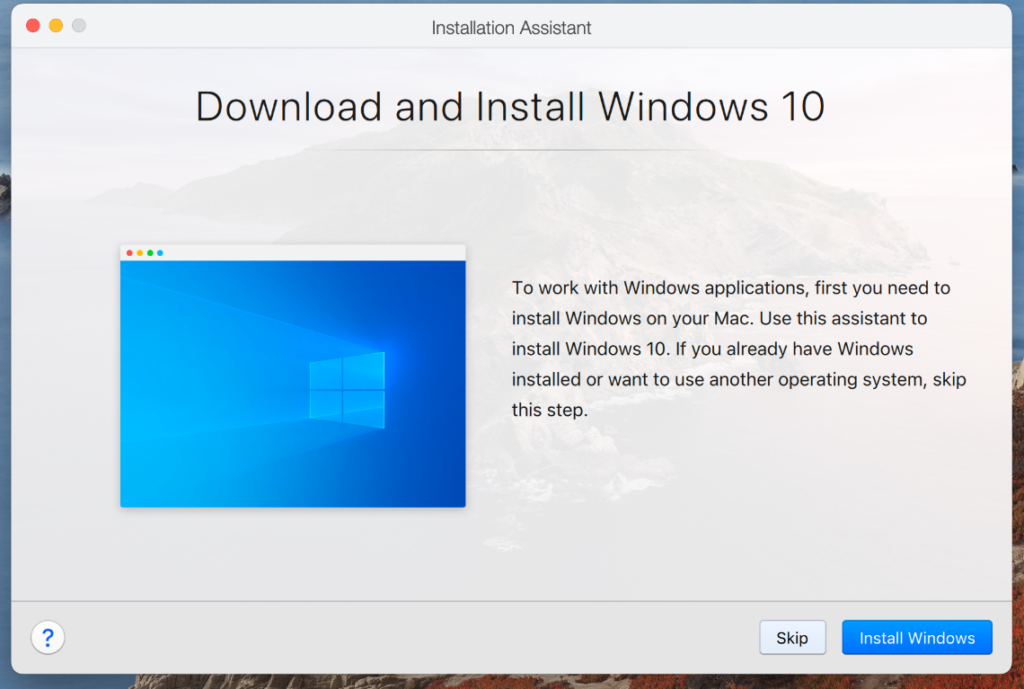 Play Marvel's Spider-Man Remastered on Mac using Boot Camp Assistant
Installing Windows on a Mac With Boot Camp begins with downloading the Windows 64-bit ISO file from the Microsoft website.
After you have the ISO file, open Boot Camp Assistant from Applications > Utilities. Click on Continue, select the ISO file you just downloaded, and import it.
Set the macOS and the Windows partitions on the disk, then click Install and wait for your Mac to restart.
Windows 10 installation will start after the system restarts. Follow the on-screen instructions to complete the process.
After Windows is installed and the appropriate drivers are downloaded to your Windows disk, you may use Steam or Epic Games to download and play Marvel's Spider-Man on Mac.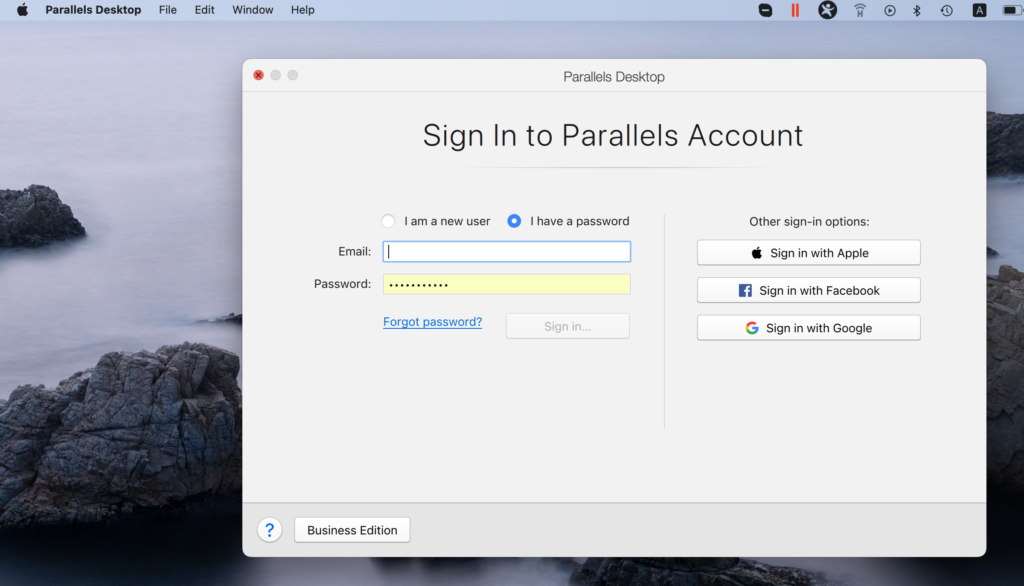 Play Marvel's Spider-Man Remastered using Parallels
Go to Parallels website and download the Parallels installation file to install the virtualization software on your Mac.
Install Parallels on your computer by running the file and following the directions on the screen.
Once Parallels has been installed, open it, and select the "Install Windows" option to begin the process of installing Windows.
Create a Parallels profile or sign in to the virtual machine using one of the other alternatives that are available.
Download Marvel's Spider-Man Remastered on your Mac via the Steam or Epic Games client while Parallels is running.
If you encounter technical difficulties in setting the game up, check out our Full Parallels Guide for solutions.
Downloading Marvel's Spider-Man Remastered on Mac from Steam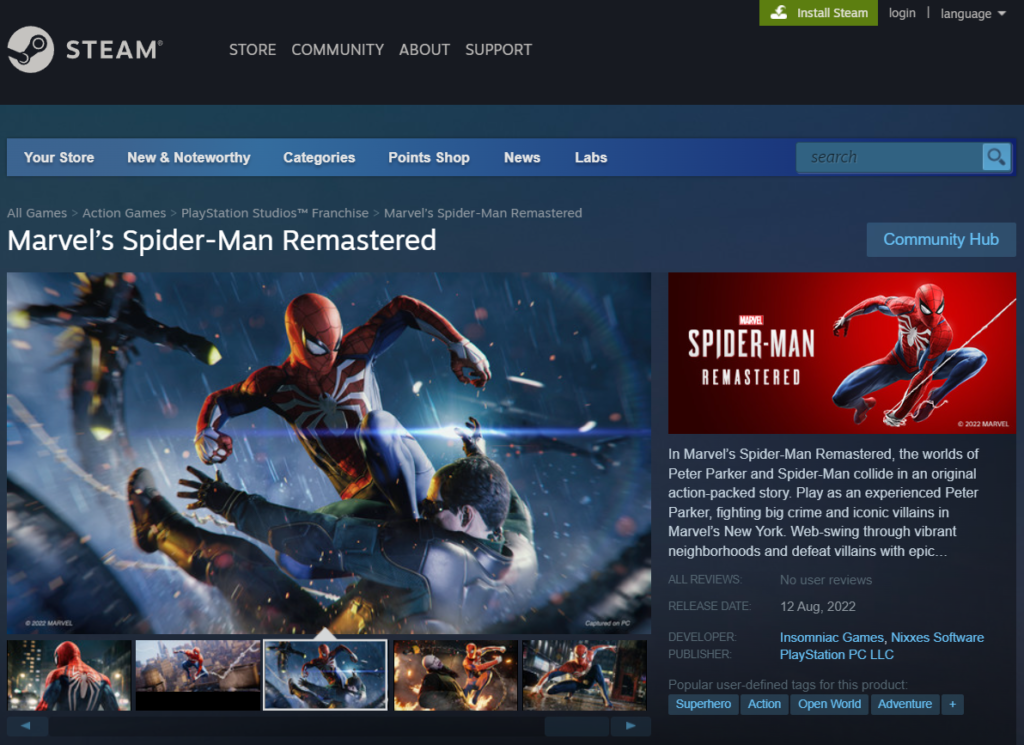 To download and play Marvel's Spider-Man Remastered on your Mac, you need to have a Steam account, or you have to create one and sign in.
Next, go to the Steam website and click on the Install Steam button in the top-right corner of the screen.
This will download the Steam client setup file on your Mac. Install the Steam client by running the installation file.
Use your Steam credentials to log in to the client after it has been successfully installed.
Search for "Marvel's Spider-Man Remastered" in the Steam client's Store and then select it to continue.
Purchase the game by clicking on the "Add to Cart" button, then "Purchase for Myself" and fill in your payment details.
To install Marvel's Spider-Man Remastered on your Mac, go to Steam's library, select the game title and then click on Install.
The game should appear as a ready-to-play shortcut on your desktop or in your Steam library after the download is complete.
Marvel's Spider-Man Remastered on Mac M1 / M2
Playing Marvel's Spider-Man Remastered on a Mac M1 is possible in one way only – to play Marvel's Spider-Man Remastered on your Mac M1 is to use Parallels software to create a virtual Windows environment and then download the game to the Windows partition. Whichever option you choose, bear in mind that the game's performance may be variable, but you should still be able to play Marvel's Spider-Man Remastered and enjoy it on a Mac M1 without much issues if you follow the instructions described above correctly.
Video Tutorial
Martina Nikolova
Martina likes to get into nitty-gritty of tomorrow's tech, from product design across to security based solutions. A long time mac user and developer, she has the expertise and strives to give new insight