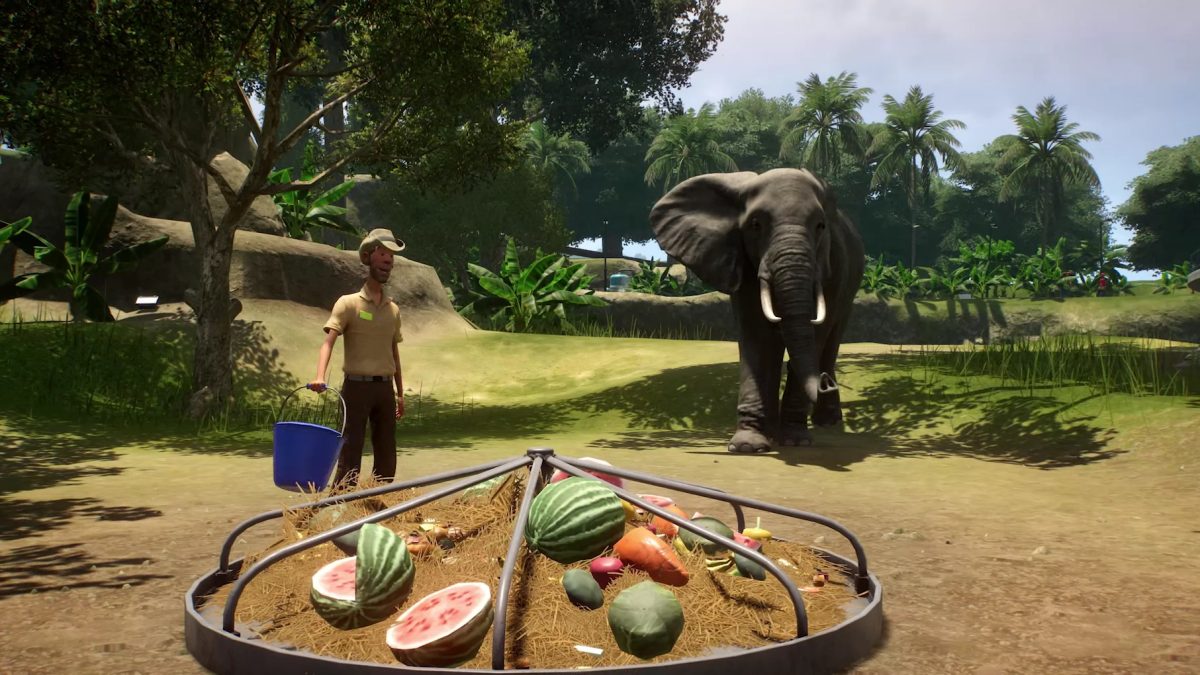 Planet Zoo (Mac)
Martina Nikolova, 7 months ago
0
7 min

read
Planet Zoo on Mac
Planet Zoo is a simulation video game developed and published by Frontier Developments. The game allows players to design and manage their own zoo, including creating habitats for animals, researching new technologies, and managing staff and finances. Unfortunately, there is no support for Planet Zoo on Mac but, on this page, we'll teach you how to get past that so you can play it just like you would any other game.
Table of Contents:
Can I play Planet Zoo on Mac?
Planet Zoo, in its native version, is currently only available for PC. It is not compatible with Mac operating systems. However, there are workaround methods that allows you to play Planeet Zoo on Mac.
What devices can Planet Zoo be played on?
Planet Zoo can be natively played on PC (Windows) systems. It is not available for other platforms such as Mac, Xbox, or PlayStation. However, Mac users can use alternative solutions to run the game on their macOS device and play it.
Is Planet Zoo available just on PC?
Yes, Planet Zoo is exclusively available on PC. It is not natively available on Mac, Xbox, PlayStation, or other gaming platforms. But, there are ways to play the game on Mac if that is the platform that you are using.
How do I download Planet Zoo on my Mac?
Since Planet Zoo is not compatible with Mac, you cannot download and play it directly on your Mac. The native version of the game is limited to PC (Windows) systems only, therefore, to download Planet Zoo on Mac, you will need to create a Windows OS environment on it.
Can I play Planet Zoo on iPad?
No, Planet Zoo is not available for iPad or any other mobile devices. It can be natively played on PC (Windows) systems. Alternatively, Mac users can play the game with the help of workaround solutions.
Can you play Planet Zoo on Mac?
There is presently no way to play Planet Zoo on a Mac in its native format. The good news is that, with little tweaking, this game and many more like it can be played on a Mac despite not having a native macOS version. Staying with us will provide you the opportunity to learn more about virtualization tools and cloud gaming solutions with the help of which you can play Planet Zoo and other games that are only available on Windows on your Mac.
What about playing Planet Zoo on Mac M1?
Due to its lack of native macOS support, playing Planet Zoo on a Mac M1 would need a hack. The good news is that this game can be played on a macOS system by streaming the game or installing Windows using a third-party emulator. You can find the steps for these two methods in the guide provided below.
How to download Planet Zoo on Mac?
To download Planet Zoo on a Mac, you will need to follow the steps described in the guide that follows. Basically, there we will explain how to install Microsoft Windows on the machine in order to be able to play Windows-only games on your Mac.
How to Play Planet Zoo on Mac
To play Planet Zoo on Mac you need to use the instructions below and decide whether to install a Windows OS or use cloud gaming. First, however, you will need to get the game.
Play Planet Zoo on Mac with Boosteroid
Recommended Method
Boosteroid Cloud Gaming
Why we recommend Boosteroid over the other methods
Boosteroid has the best 'bang for buck' of all methods. It provides fast support for new big titles, hits a constant high performance level (60 FPS) that's rarely achievable except for native mac ports, and with graphics options reserved for high-end PCs. It requires only a good internet connection.
GeForce Now is a higher-value alternative, but to achieve better results than Boosteroid, the service wants 6-month payments to subscribe to its highest tier. We recommend starting with Boosteroid, then switching to GFN later if you feel like it.
Methods like Game Porting Toolkit or Crossover will not give you a good experience in general and will drain your battery fast.
Our Policy

Read why you should trust us.

Direct Link

Try Boosteroid
As a start, go to the Boosteroid website and sign up for an account or use your Google Account credentials to sign in:
After that, select My account from the profile details in the top-right corner of the screen.
Click the "My subscription" tab and selected a plan to activate it.
After activating your Boosteroid subscription, you can search for the game by typing its name in the search field.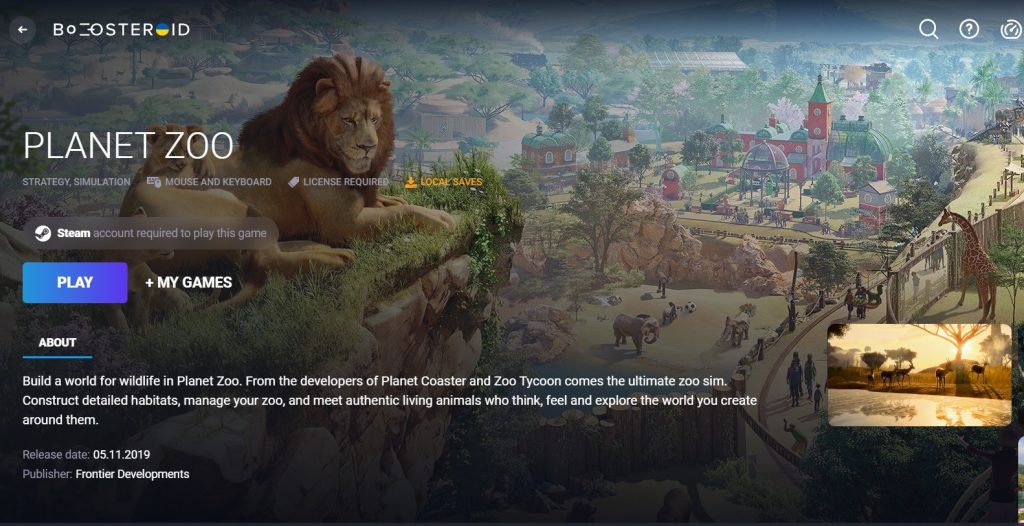 The next step is to visit the game's Boosteroid page and hit the Play button there.
There's a chance you'll get a message asking you to connect your Boosteroid and Steam accounts. As soon as you've done so, you can play the game instantly via your browser by selecting it in the Steam Store.
Play Planet Zoo on Mac with Parallels
You can play Planet Zoo on Mac (M1 and Intel models) by installing Windows on your Mac with Parallels. Read our detailed guide.
Planet Zoo on Mac with Boot Camp Assistant
You can play Planet Zoo on Mac (Intel models only) by installing Windows on your Mac with Boot Camp Assistant. Read our detailed guide.
Planet Zoo Review
Planet Zoo is a simulation game where players take on the role of a zoo manager and build and manage their own zoos. The game features a rich selection of animals, including mammals, birds, reptiles, and fish, and allows players to create custom exhibits for each species. It also includes a variety of challenges, as well as a sandbox mode where players can build their dream zoo without any restrictions.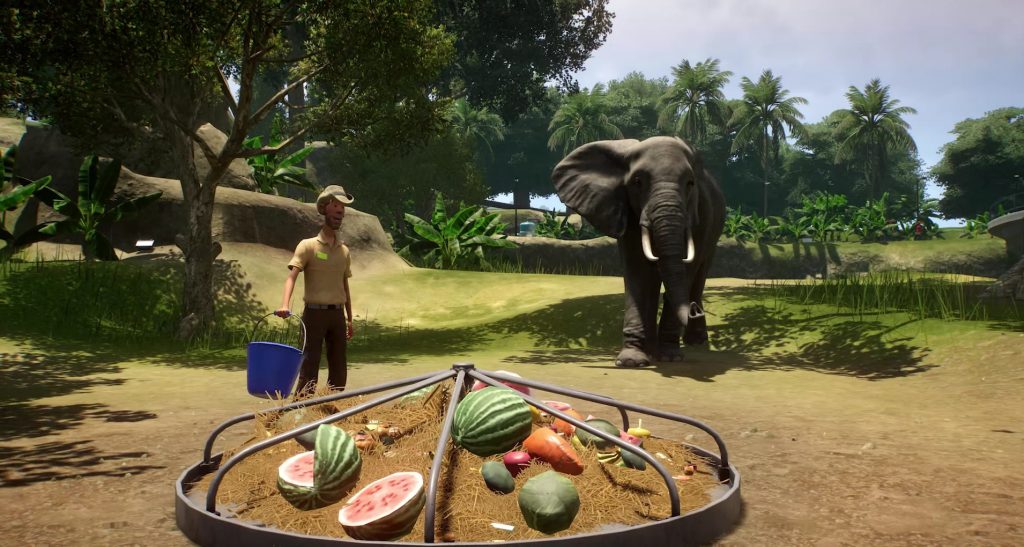 Gameplay
The gameplay involves designing and constructing animal habitats, researching and breeding new animal species, hiring staff to care for the animals, managing finances, and keeping visitors happy.
The game offers a variety of modes, including a campaign mode that features different scenarios with specific goals to achieve, and a sandbox mode that allows players to build their dream zoo without any restrictions.
There are over 80 different species of animals, each with their own specific needs and behaviors. Players must create appropriate habitats for each animal species, including providing the right type of food, shelter, and enrichment items. Animal welfare is a key aspect of the game, and players must ensure that their animals are happy and healthy in their habitats.
In addition to animal care, players must also manage their zoo's finances, including setting prices for admission, food, and souvenirs, as well as managing staff salaries and research budgets. Players must balance their budget while also investing in new technology and facilities to improve the zoo's offerings and attract more visitors.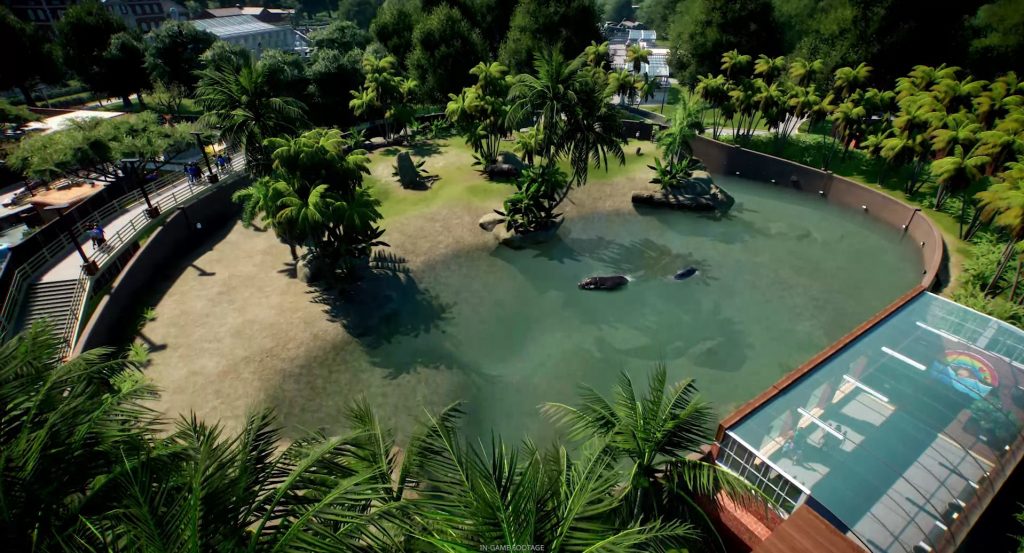 Visuals and sound
Planet Zoo features stunning visuals and immersive sound design that bring the game's world to life. The game's graphics are highly detailed, with beautifully rendered animal models. The game's landscapes are very realistic and feature lush vegetation, realistic water effects, and dynamic weather conditions.
The game's sound design is equally impressive, with ambient animal sounds, environmental effects, and a beautifully composed soundtrack that captures the mood of the game. Each animal species in the game has its own unique set of sounds, including vocalizations, movements, and interactions with other animals and their environment.
Players can also customize the game's sound settings to their preferences, including adjusting the volume of specific animal species or turning off certain sound effects.
Conclusion
In conclusion, Planet Zoo offers a detailed and realistic simulation of zoo management, with an emphasis on animal welfare and environmental conservation. Players can truly feel like they are in control of their own zoo and can enjoy the sights and sounds of their animals and habitats. The game also features an online community where they can share their creations and collaborate on zoo designs. In addition to the base game, Frontier Developments has released several downloadable content packs that add new animals, scenery, and gameplay features to the game.
Martina Nikolova
Martina likes to get into nitty-gritty of tomorrow's tech, from product design across to security based solutions. A long time mac user and developer, she has the expertise and strives to give new insight