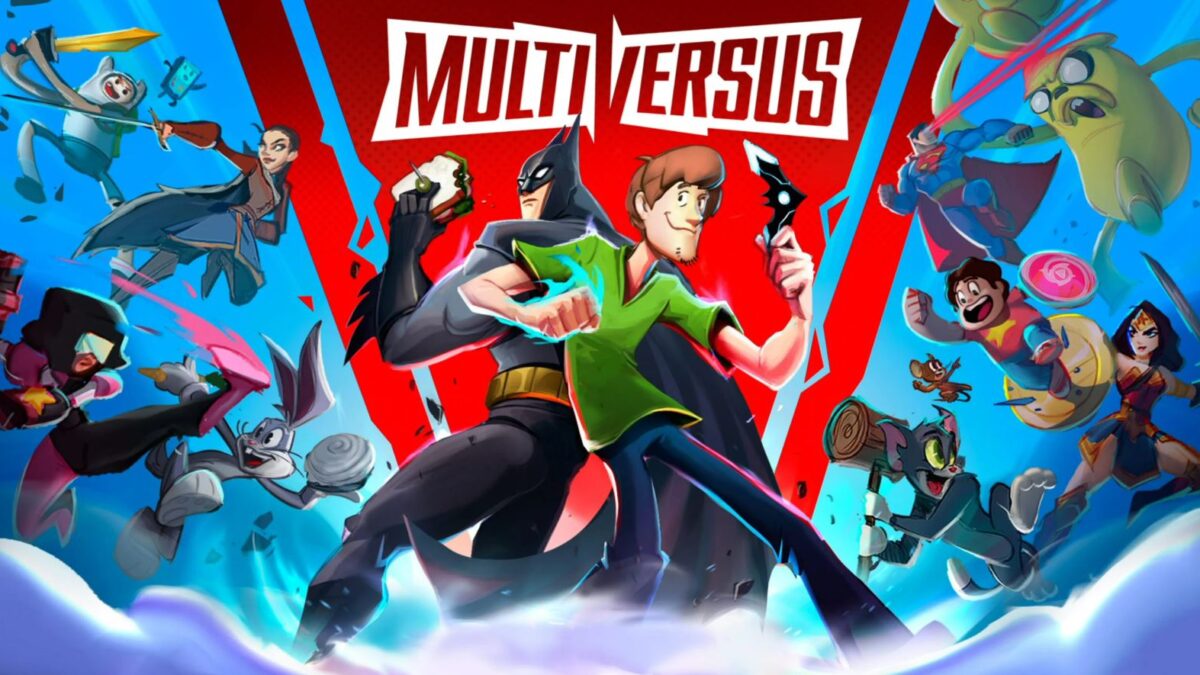 MultiVersus (Mac)
Martina Nikolova, 1 year ago
0
10 min

read
MultiVersus on Mac
MultiVersus is a free-to-play 2D fighting game that can be played on Mac only via alternative methods, such as cloud gaming or Windows emulation. MultiVersus lacks a macOS version, so playing the game natively on Mac is not an option.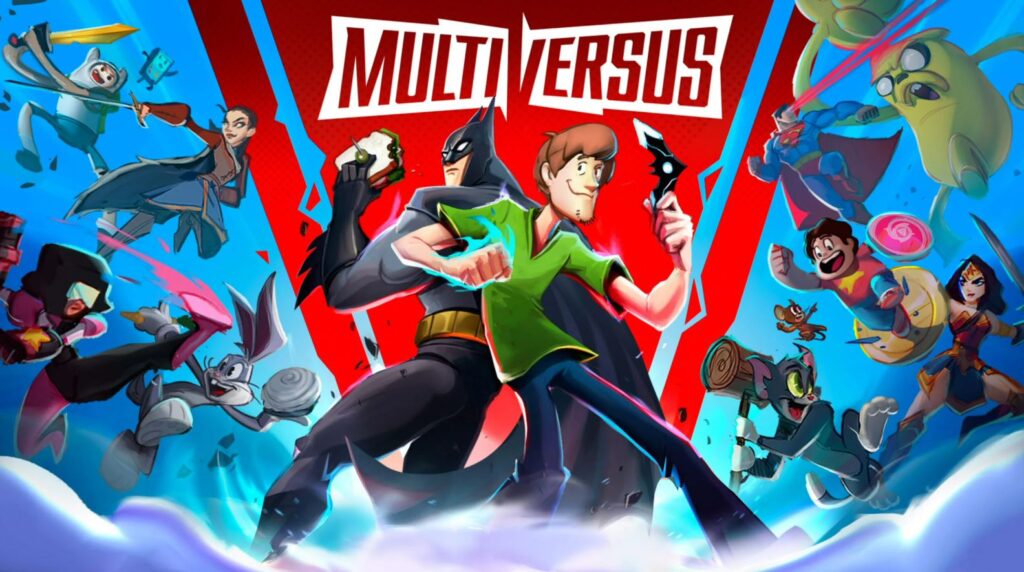 MultiVersus, developed by Player First Games, is one of those fun crossover games that take a bunch of characters from different fictional universes and puts them in one place. The game is published by Warner Bros, which means that you can have Batman and Arya from Game of Thrones team up and take on the Iron Giant and Tom and Jerry (who count as a single fighting character). In other words, there are some wacky combinations to be had in this game, considering the vast number of franchises owned by Warner Bros.
However, it must be noted that the game is still in its beta state, which means that there's not a whole lot of content added to it yet. There are only five fighting areas, three gameplay modes, and less than twenty playable characters in the game's roster. Of course, this will all change once the game gets fully released, but for now, you'd have to put up with those limitations if you decide to give MultiVersus a try.
Art direction
I firmly believe that art direction plays a huge role in determining how good a given game is, and it's nice to see a game with something to offer in that department every once in a while. This is not to say that MultiVersus has incredible art direction – after all, it's a rather simplistic 2D fighting game. However, only a couple of minutes of gameplay are enough to see how lively and charming the characters are. Their animations are quirky and oftentimes over the top, but that's exactly what you'd expect from a game where Shaggy from Scooby Doo can be seen fighting (and defeating!) Superman. The game has to be quirky and over the top, and its developers have definitely managed to pull it off. In other words, in spite of its flaws (and there are some flaws), the game has a soul, which is something that cannot be said about many games nowadays.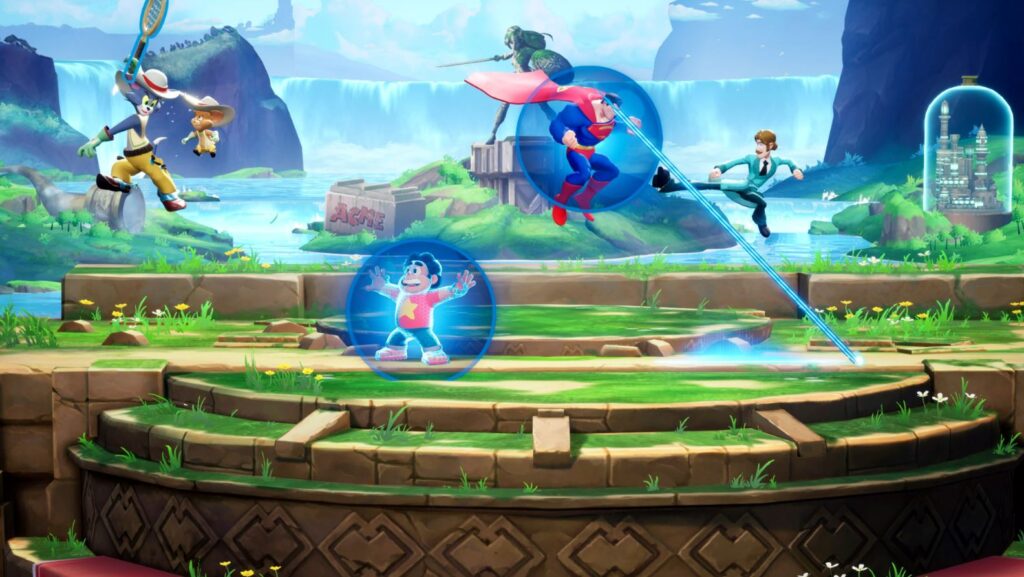 On a related note, contrary to its characters, the game's currently available fighting areas feel very uninspired and dull. Not that there's anything inherently wrong about them, but they are as generic as they come. In contrast to its characters, the areas in the game seem unimaginative, which isn't helped by the fact that their layouts don't provide any gameplay diversity. That said, as we mentioned, this is still an early access title, so we expect the selection of areas to be expanded and filled with more interesting ones.
What about the gameplay?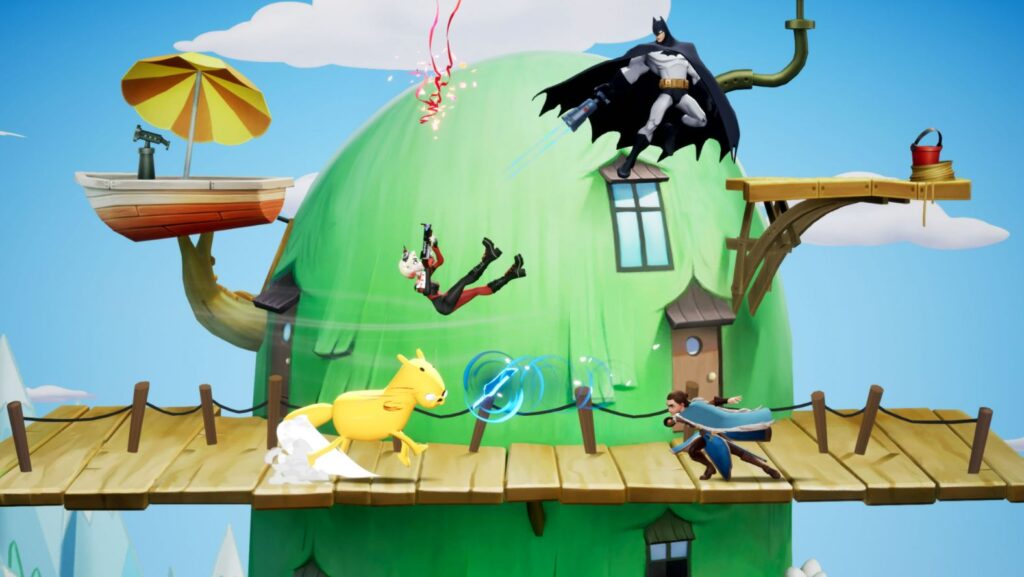 When it comes to fighting games, the gameplay can make or break a title, so it really is the single most important factor here. The gameplay in MultiVersus may come off as somewhat simplistic – you have a main and a special attack button, movement buttons, a dodge button, and a jump button. This makes the game very easy to pick up, especially if you've already played something similar, such as Super Smash Bros or Brawlhalla. However, each character plays differently, and there's actually a lot of variety in what every character can do. Also, the game places a heavy focus on its dodge moves, which are controlled by the movement buttons, and there's also a midair dodge move. In other words, this is an easy-to-learn-hard-to-master-type of game, which is perfect for both casual and serious games.
All in all, we are satisfied by the gameplay in MultiVersus, and we believe there's a lot of fun to be had with the game. It seems that it's primarily intended to be played in its 2v2 mode, as there is a lot of combo potential between the different characters, but you can also play the game in 1v1 and still get a lot of enjoyment.
Final Notes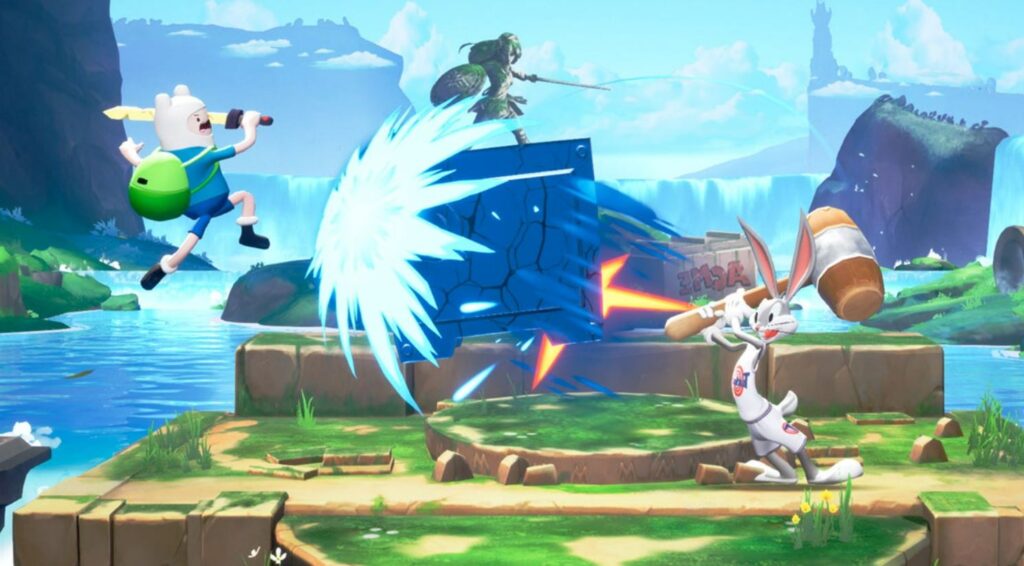 MultiVersus may not be the next big thing in the gaming world, but it's also not a game to be overlooked, especially if you are looking for a fun title you can play when you invite over some friends. Besides, it's a free-to-play title, so you lose nothing by giving it a try, unless, of course, you decide to buy in-game currency to unlock new characters, but that currency can also be earned by simply playing more matches.
In conclusion, we recommend MultiVersus if you want to have some action-packed multiplayer fun with the characters owned by Warner Bros, but bear in mind that the game is still not finished, so it's currently missing a lot of content that will be added at a later time.
Can you play MultiVersus on Mac?
You can play MultiVersus on Mac by starting the game in the Boosteroid cloud gaming service. One other way to play MultiVersus on Mac is to get Windows on the computer with Boot Camp or Parallels and download the game in the Windows environment.
Even though this game isn't supported on Mac, there are still several viable methods that you can use in order to play it on a Mac computer. Admittedly, none of these methods would grant you the same experience as playing the game natively on a Windows PC, but you can get quite close to that. In the next lines, you can find three such methods and learn how to use them to play MultiVersus on Mac.
How to play MultiVersus on Mac
To play MultiVersus on Mac, we recommend getting a Boosteroid subscription and streaming the game to your Mac. The other option to play MultiVersus on Mac is to install Windows or create a Windows virtual machine, which will allow you to download the game.
Each of the three methods that will be covered in the next lines has its advantages and drawback, so neither of them is perfect. However, depending on your Mac's model and hardware specs, and on your Internet strength, the performance you'd get with the different methods may vary. Therefore, be sure to carefully read the description and instructions for each variant in order to pick the best one for your setup.
MultiVersus Set Up Methods
Methods
Advantage
Disadvantage
Cloud Gaming
– No set-up required – Register and Play
– Access to a Library of over 70 top-rated free Games
– Smooth performance
– Compatible with M1 and Intel Macs
– Monthly Fee
– Requires Decent Internet Connection
– No Free Trial
BootCamp
– Free to use any time
– Windows 10 Environment

– Painful Setup
– Mediocre Performance
– Only Compatible with Intel Macs

Parallels Virtual Machine
– Easy Set-up
– Adequate Performance
– Play almost any PC game
– Windows 11 environment
– Compatible with M1 and Intel Macs
– 14-day free trial
– Yearly Fee
How to Get MultiVersus on Mac?
MultiVersus is a free-to-play game and all you need is to get it from Steam.
Now you will need to register for Boosteroid. This allows you to add MultiVersus to their Cloud Gaming Library. Once uploaded you can seamlessly play the game from your Mac, TV, or Mobile Device.
When Registered you will have additional access to more games for free. Pricing varies depending on the subscription plan.
Play MultiVersus on Mac using Boosteroid
The reason we recommend this method is that you won't even have to download the game in order to play it, which means that the hardware specs of your Mac will be irrelevant. All you will need is a paid subscription to the Boosteroid service and decent Internet in order to play MultiVersus on your Mac with this method. Here are our quick instructions on how to set up your Boosteroid account and stream MultiVersus to your computer.
Note: We recommend using Google Chrome while playing games via Boosteroid, as the service is best optimized for this specific browser.
Begin by visiting Boosteroid.com and getting an account there.
Next, log in to your new account, and click the profile icon located in the top-right.
Click Subscribe on your profile page, then pick a payment plan and method, and begin your subscription by providing the necessary details.

Next, search for the game in Boosteroid and open its page.

Then click Play and agree to connect your Steam and Boosteroid accounts.

Wait for the game to load within your browser and once you see a Steam login screen, enter your Steam account details to proceed.
Wait a couple more moments and the game will start. You can now play MultiVersus on your Mac directly from within your browser.
How to download MultiVersus on Mac
To download MultiVersus on Mac, you will first need to get Windows on the computer since the game isn't available for macOS. The two ways to get Windows and download MultiVersus on Mac are to install Windows with Boot Camp or emulate it with Parallels.
We won't go into too much detail about the differences between these methods, but the main thing to note here is that we recommend the Boot Camp option to Intel Mac owners and the Parallels variant to users with M1 Macs.
Below is a quick overview of the two methods, but we strongly recommend visiting the detailed guides linked after them if you want to try either option.
Play MultiVersus using Parallels
Visit Parallels Website and from there download the app on your Mac and install it.
Install Parallels on your computer by running the .dmg file and following the directions on the screen.
Once Parallels has been installed, open it and select the "Install Windows" option to begin the process of creating a Windows VM.
Create a Parallels profile or sign in to the virtual machine using one of the other available sign-up options.
Once you enter the VM, download the Steam or the Epic Games client and use it to install the game on the virtual machine.
If you need more in-depth steps for Parallels with screenshots, check out our Full Parallels Guide.
Play MultiVersus on Mac using Boot Camp Assistant
Start by going to Microsoft and downloading on your Mac a 64-bit Windows installation file (ISO).
Next, open Applications > Utilities on your Mac, launch the Boot Camp Assistant app, click Continue, and then load the ISO file in it.
Ensure that both Partitions (macOS and Windows) are provided with enough space, and click Install – after several minutes, your Mac will restart.
After the restart, follow the installation prompts and launch the Windows 10 installation.
After Windows installs, personalize its settings, install all Apple and Windows drivers, and then download the game from Steam within the Windows partition.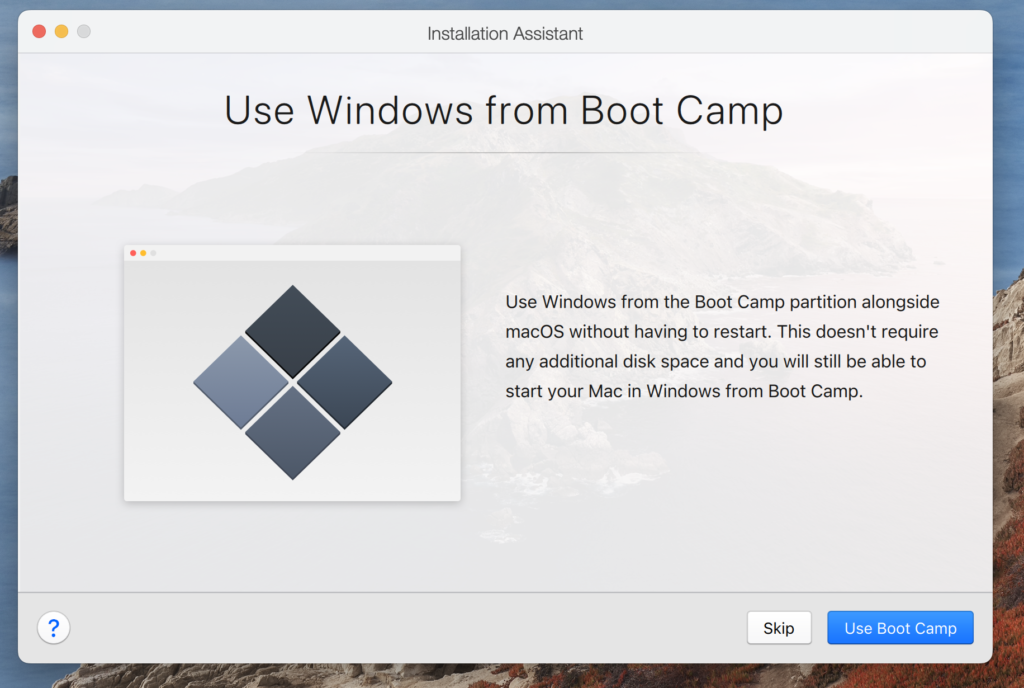 Downloading MultiVersus on Mac from Steam
If you chose to play MultiVersus via Boot Camp or Parallels, you will need to download the game on your Mac in order to play it. Here are quick instructions on how to get the Steam client and then download MultiVersus onto your Mac: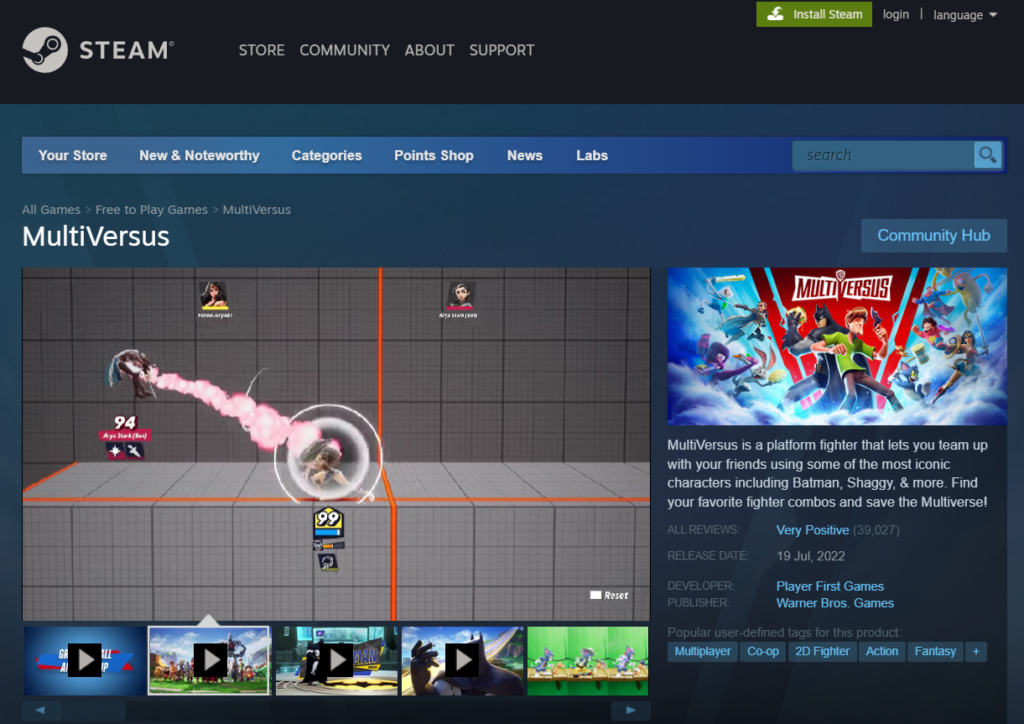 Go to Steam, register if you don't have an account, and then click the Install Steam button in the top-right.
Download the Steam client for macOS and install it on your Mac.

Launch the client app, enter your email or username and password, and log in.
Go to the Store tab of the app, type MultiVersus in the search bar at the top, and search for the game.
Open the game's page, click Play Game, and then select Next to download MultiVersus on your Mac.
After the game downloads, you can launch it from the shortcut that should be created on your Desktop or from the Library section of the Steam client.
MultiVersus on Mac M1
You can play MultiVersus on Mac M1 by streaming it to the computer with the help of Boosteroid. You can also emulate Windows on your Mac with Parallels and then download and play MultiVersus on your Mac, within a Windows virtual machine.
The Boosteroid and Parallels methods of playing MultiVersus on Mac are available for both Intel and M1 Mac models. However, the Boot Camp option is exclusive to Intel Macs, because Windows 10 isn't compatible with the M1 architecture. This somewhat limits the options that M1 users have when it comes to downloading and playing unsupported games, but the good news is that, as long as you have strong Internet, the cloud gaming method that involves the use of Boosteroid is always an option.
Video Tutorial
Martina Nikolova
Martina likes to get into nitty-gritty of tomorrow's tech, from product design across to security based solutions. A long time mac user and developer, she has the expertise and strives to give new insight