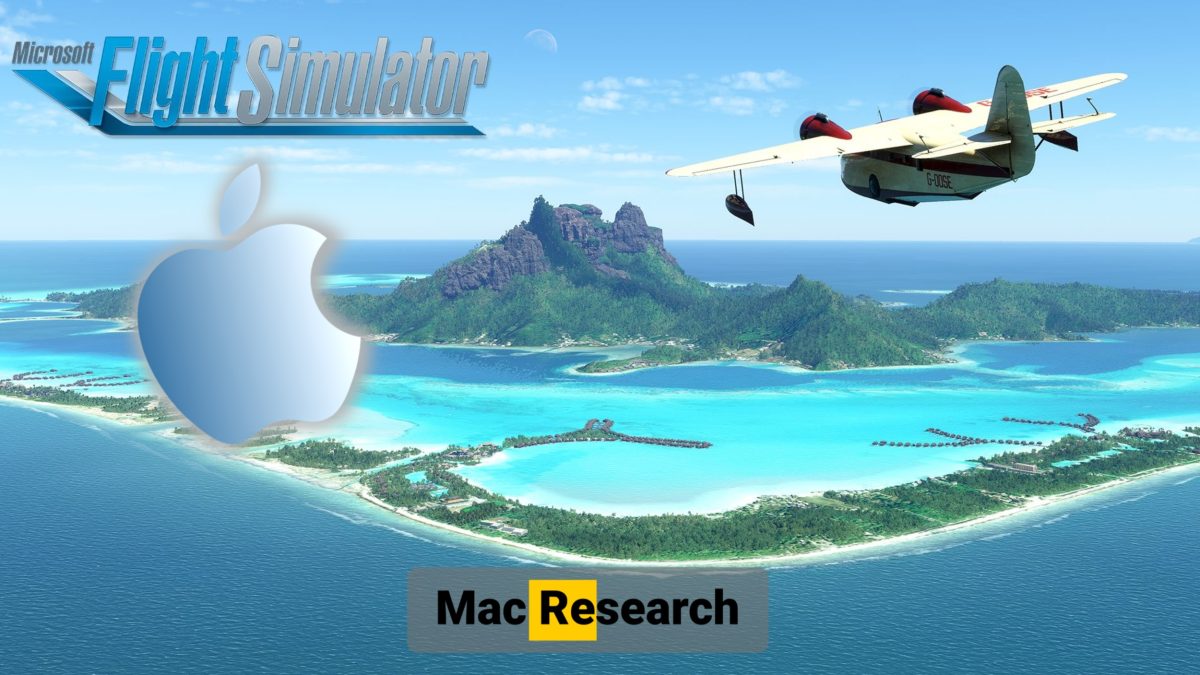 How to play Microsoft Flight Simulator for Mac
Enjoying the immersive world of Microsoft Flight Simulator for Mac is indeed possible, despite the absence of a native macOS version. Mac users have multiple avenues to embark on their aviation adventures. One hassle-free option is utilizing the Xbox Cloud Gaming service, enabling gameplay without the need for extensive downloads. Alternatively, for those seeking a more comprehensive experience, they can choose to install the Windows operating system on their Mac using emulators like Parallels or Boot Camp Assistant. This enables them to access and enjoy the Windows version of the game seamlessly, ensuring that the breathtaking landscapes and detailed skies of Microsoft Flight Simulator can be explored from the comfort of their Mac.
Which method to play Microsoft Flight Simulator on Mac is best for you?
The choice of the best method to play Microsoft Flight Simulator on Mac depends on your preferences and hardware. If you prioritize convenience and don't want to deal with installing Windows or handling emulator configurations, the Xbox Cloud Gaming service is a hassle-free option that allows you to stream the game directly to your Mac. However, if you seek the most comprehensive experience with potentially better performance and graphics, setting up Windows through Parallels or Boot Camp might be the better choice. Parallels works on both, Intel and M1/M2 Macs and offers the advantage of running Windows alongside macOS, while Boot Camp allows you to boot your Mac natively into Windows for optimal performance but is compatible with Intel-powered Macs only. Consider your technical comfort level and whether you're willing to invest time in configuring emulators or prefer the simplicity of cloud gaming when making your decision.
Microsoft Flight Simulator Mac Methods & Instructions
Xbox Game Pass/Xbox Cloud Gaming (Recommended method)

Features: Access to hundreds of games without the need to purchase them individually. Ability to play the Game Pass titles on any device through the Xbox Cloud Gaming service.

Pros

You don't need to buy the game
M1/M2/Intel-compatible
Hardware specs don't matter

Cons

Requires good Internet for its cloud-gaming
Controls are console-based, emulated for mouse an keyboard.
Available in few countries.

Step 1: Subscribe to Game Pass

To engage in Xbox Cloud Gaming, you must first subscribe to the Xbox Game Pass Ultimate plan by clicking the button below. After that, click the "Join" button, proceed with signing in using your Microsoft account, and then follow the on-screen instructions that will guide you through the setup process.

Note: You can play without cloud gaming by following with the Parallels or Boot Camp Methods.

Step 2: Play with Xbox Cloud Gaming (Optional)

This step is not mandatory, so feel free to skip it if you're not interested in using the Xbox Cloud Gaming service. If you do want to use it, visit the Xbox website, access the "Game Pass" menu, then navigate to "Xbox Cloud Gaming," and finally, select "Join Now." If you wish to play a specific game, use the search bar to find it, select the game, and click on "Play with Cloud Gaming."

It is important to note that playing games through Xbox Cloud requires a controller. So, if you don't have one, then install this extension to your Edge/Chrome browser, enable it, and then click in the center of your screen once the game starts to begin using it.
Parallels Desktop

Features: Provides you with Windows OS functionality without the need for a separate Windows installation. Easy to set up and doesn't take much space.

Pros

Don't need to buy the game
M1/M2/Intel-compatible
Hardware specs don't matter

Cons

Requires good Internet
Console-based controls
Available in few countries.

Note: You need to own the game before you proceed with this method. Here are links to the game for different vendors: Steam; check for a discount on Cdkeys.com

Parallels is a robust application that creates a virtual Windows environment within your macOS, allowing you to use a wide range of software without compatibility issues. The advantages of Parallels include its straightforward installation process and reliability, minimizing the chances of experiencing glitches or system crashes. Nevertheless, the main limitation of Parallels Desktop is that it necessitates the shared resources of your Mac to run two operating systems simultaniouslly, which means that only half of your Mac's power is available for games running within the Windows virtual environment.
Boot Camp

Features: Provides a native Windows 11 experience. Allows running all Windows-compatible programs and games as long as the Mac's hardware can support them.

Note: Not available for Apple Silicon models.

Pros

It's free
Unlimited compatibility
Stable and reliable

Cons

Takes time to set up
Takes tons of storage
Unavailable for M1/M2

Note: You need to own the game before you proceed with this method. Here are links to the game for different vendors: Steam; check for a discount on Cdkeys.com

Boot Camp creates a distinct Windows partition on your Mac, providing the capability to execute any Windows software seamlessly, completely avoiding compatibility complications.

The key advantages of this tool are its stability, ensuring a smooth gaming experience on your Mac without concerns about errors or crashes, and its cost-effectiveness, as it is a free method with no additional expenses beyond the game purchase.

The drawbacks include the substantial hard drive space required for the Windows installation, limited compatibility with Intel Macs, necessitating alternative methods for Apple Silicon users, and the time-consuming setup process, which demands several hours of your time.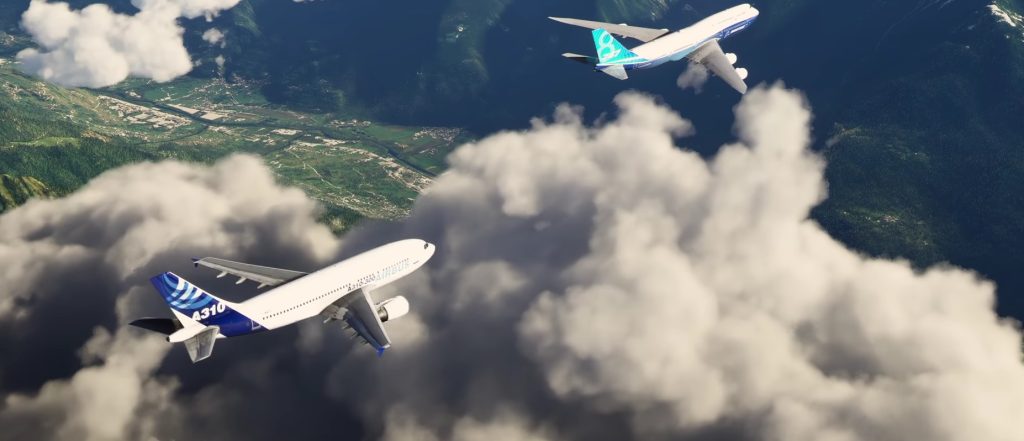 Microsoft Flight Simulator Mac performance optimization
Optimizing the Microsoft Flight Simulator Mac performance, whether through Xbox Game Pass, Parallels, or BootCamp, is essential for a smooth and enjoyable gaming experience. To enhance performance, consider adjusting the in-game graphics settings to match your Mac's capabilities, striking a balance between visual fidelity and frame rate. Additionally, ensure that your Mac's hardware, such as RAM and CPU, meets or exceeds the game's system requirements. For Parallels and BootCamp users, allocating sufficient resources to the Windows virtual machine can significantly boost performance. Regularly updating graphics drivers, macOS, and Windows can also help resolve potential compatibility issues. Lastly, closing background applications and maintaining optimal ventilation to prevent overheating are vital for maximizing your Mac's performance while exploring the skies in Microsoft Flight Simulator.
Other Flight Simulator Mac games
For users seeking Microsoft Flight Simulator Mac alternativces, there are several native options designed for macOS systems. These games can be easily downloaded and played on your Mac without the need for workarounds. Each of the alternatives below provides an accessible and enjoyable flight simulation experience tailored to the macOS environment.
Sky Rogue
Sky Rogue takes flight simulation in a unique direction with its lively, stylized aesthetic. Unlike the photorealistic approach of Microsoft Flight Simulator (MSFS), this indie game embraces vibrant, retro-style graphics and combines flight simulation with thrilling air combat. While its physics may not match MSFS's granularity, its simplified, arcade-like controls make it easily accessible. It's an excellent choice for gamers seeking fast-paced action and a more relaxed flying experience. While it doesn't provide the immersive world tour of MSFS, Sky Rogue offers its own unique charm and thrilling gameplay, perfect for those afternoons when you want to engage in colorful sky battles.
X-Plane 11
X-Plane 11 shines brightly as a compelling challenger to Microsoft Flight Simulator (MSFS) within the flight simulation sphere. It's renowned for its realistic physics and flight dynamics, making it a favorite among serious enthusiasts and even professional pilots. In contrast to MSFS, X-Plane 11 emphasizes an open-source ethos, allowing the community to create an extensive range of mods and custom content. However, its visuals might not match up to MSFS's striking realism. The graphical interface of X-Plane 11 may appear less polished, but don't be deceived! This simulator offers a lifelike flight experience that can test and refine your piloting skills.
Sky Gamblers: Storm Riders 2
Sky Gamblers: Storm Raiders 2 injects an action-filled aerial combat twist into flight simulation. While it may not achieve the hyper-realism of MSFS in terms of graphics and physics, it delivers an engaging, arcade-style gameplay experience. Players can engage in thrilling dogfights and master a diverse fleet of World War II-era aircraft. The focus here leans more toward the adrenaline rush of combat rather than the intricate details of flight controls or navigation. Although it might not fully satisfy hardcore flight sim enthusiasts, its accessible gameplay and cinematic air battles make it a solid alternative for those who crave action-packed adventures.
Aerofly FS 4 Flight Simulator
Aerofly FS 4 Flight Simulator offers a rich and expansive flight simulation experience, much like MSFS. Rooted firmly in simulation, it caters to pilots of all levels with a variety of assistive features for novices. The game excels in meticulous airport and aircraft details, boasting over ten thousand routes. Whether you prefer a small two-seater for a local flight or captaining a massive airliner on a long-haul journey, Aerofly FS 4 has you covered. The addition of helicopters and fighter jets enhances the simulation's versatility. Compatible with M1, the simulator has a substantial storage requirement of 100GB due to its high-resolution textures. Intel users can still join the fun with a quad-core processor. While it lacks the hyper-realistic global scenery of MSFS, Aerofly FS 4 offers a splendid simulation environment sure to delight aviation enthusiasts.
Microsoft Flight Simulator for Mac: Community Resources
Gamers diving into the world of Microsoft Flight Simulator for Mac can tap into a wealth of community resources to enhance their experience. Popular online platforms like the official Microsoft Flight Simulator forums, Reddit's r/MicrosoftFlightSim, and Avsim provide valuable support, user-generated content, and discussions on various aspects of the game. These communities are treasure troves of tips, troubleshooting advice, and a hub for mod enthusiasts. Websites like flightsim.to and Nexus Mods offer a vast collection of user-created mods and add-ons that can transform and enrich the in-game experience. Engaging with these resources not only helps Mac gamers overcome challenges but also allows them to explore the limitless possibilities within Microsoft Flight Simulator.
Martina Nikolova
Martina likes to get into nitty-gritty of tomorrow's tech, from product design across to security based solutions. A long time mac user and developer, she has the expertise and strives to give new insight