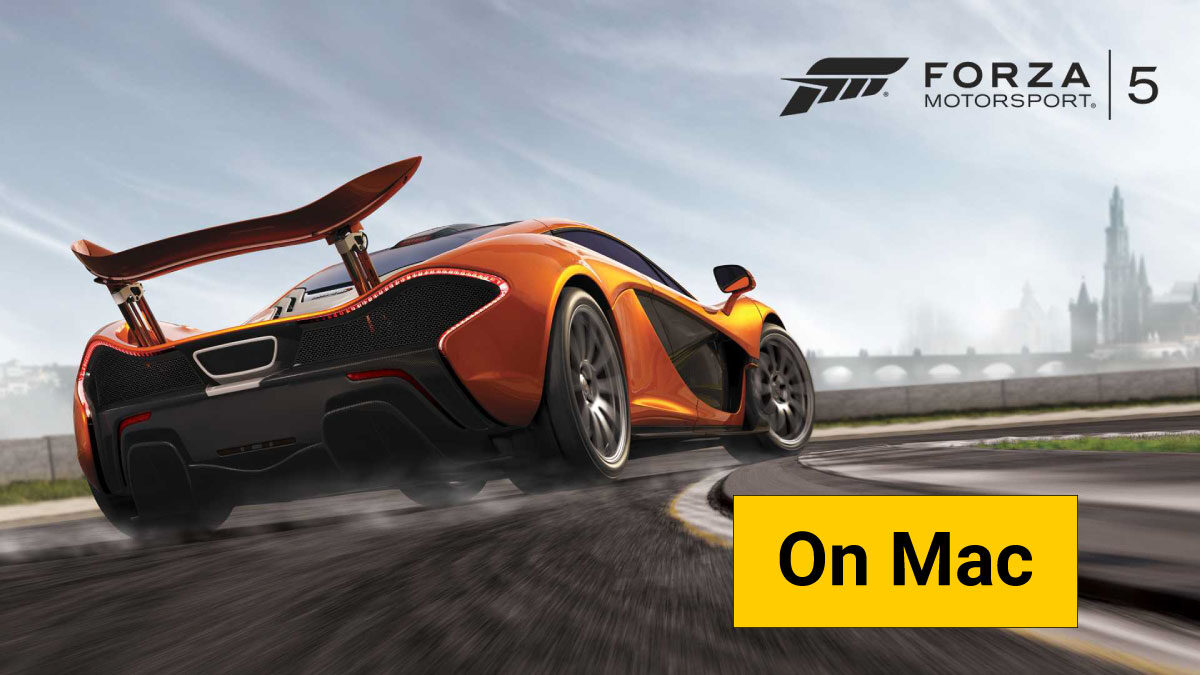 Play Forza Horizon 5 on Mac
Martina Nikolova, 2 years ago
0
15 min

read
About Forza Horizon 5 on Mac
Forza Horizon 5 is not coming to Mac anytime soon, so to play it on a Mac computer you'd need to resort to workaround methods. Possible ways to play Forza Horizon 5 on Mac are to use Parallels, Boot Camp Assistant, or Microsoft's Xcloud service.
Forza Horizon 5 is an open-world car-racing game developed by Playground Studios, and it is the latest installment in the Horizon series. Forza Horizon 5 is set in Mexico, and it has the largest open-world map of all the previous Forza Horizon games. The game's map is 50% larger than that of Forza Horizon 5 and is highly diverse in terms of terrain and locations. There are active volcanoes, Mayan ruins, jungles, beaches, swamps, country roads, small towns, and cities spread across the huge Forza Horizon 5 map. The player is free to explore the map in single- or multiplayer, part-take in multiplayer races, or complete the game's campaign mode.
Editors' Choice: Play Genshin Impact on Mac
Forza Horizon 5 introduces an advanced weather system that makes the game world weather dynamic and dependent on the current in-game season and location of the player. There are eleven biomes in the game-world, each with its unique weather conditions that depend on the current season. In other words, in one location on the map, you could experience dust storms and dry winds, while in another, there could be tropical storms and heavy rains.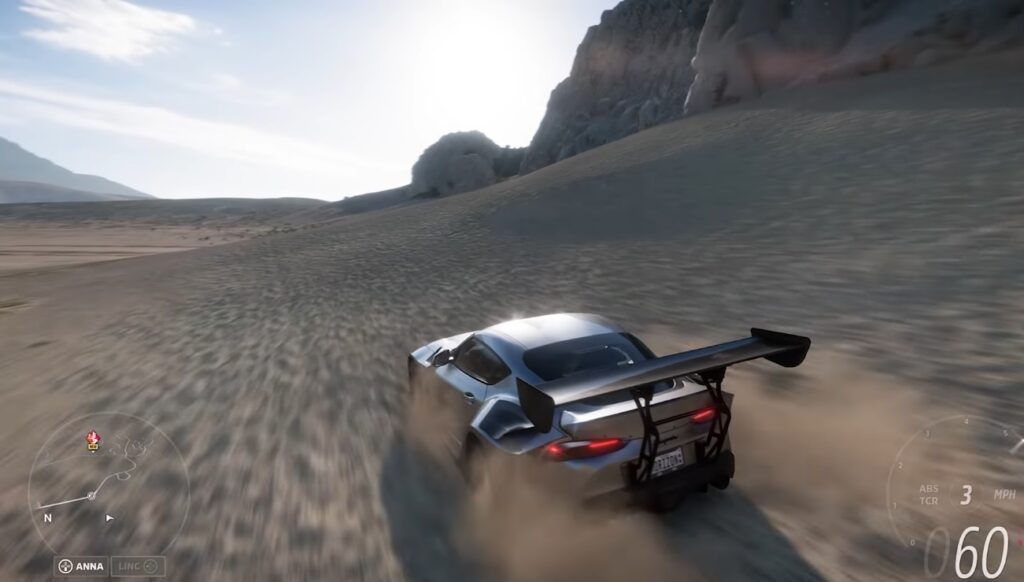 The changes in weather and the diverse terrain of the game is further emphasized by the graphical improvements made to the game. Pretty much everything in the game has been enhanced in terms of graphics – the lighting is better, the environments are more realistic, the process of driving your car through the game's world feels more natural and closer to reality, with its improved smoke, dust, and particle effects.
The sound of the game has also been vastly improved compared to the previous installments. Rather than re-using slightly tweaked audio files for the cars taken from the previous game, the sound for each vehicle in Forza Horizon 5 has been re-recorded and the cars now sound crispier and more realistic than ever. The sound when driving through different terrain has also seen improvements, giving the player a more natural and immersive feel of the driving process, which further enhances the great variety in terrain that this game brings.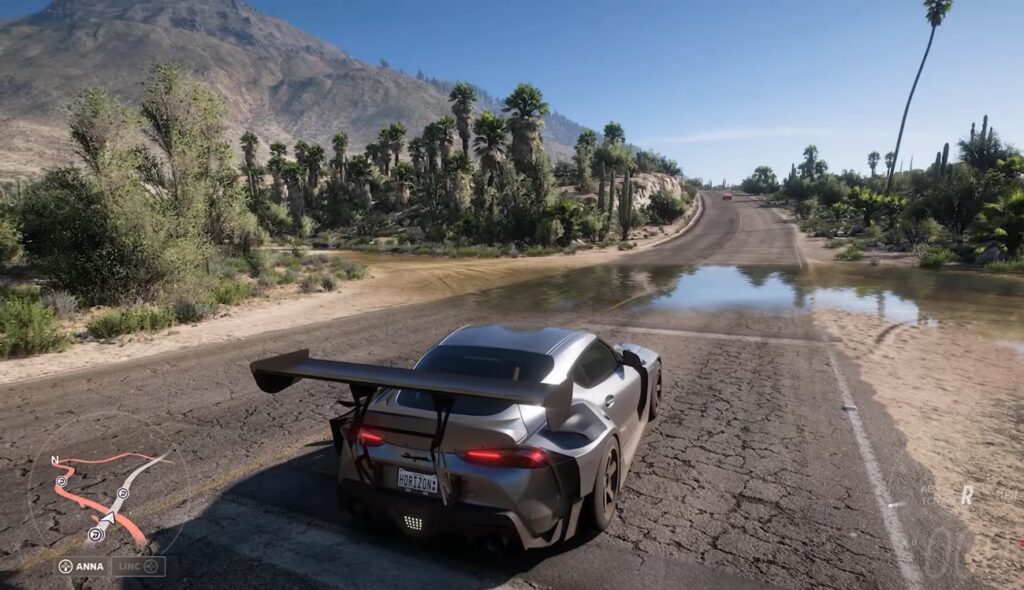 One cool change that Forza Horizon 5 brings is the "Event Lab" – this is a feature that allows players to create custom events that other players can join. The Event creator comes with a ton of customization options, enabling you to craft events that are pretty much indistinguishable from the ones that are already in the game.
Forza Horizon 5 is all about customization – it provides tons of content that you can play around with. You can buy all sorts of upgrades and improvements for your cars and then fine-tune them to the finest detail. The carpool is also huge – there is a total of 500 hundred licensed vehicles in the game that you'd have the option to drive. Some of them, however, are easier to find and acquire than others. There are even hidden vehicles that can only be obtained under a specific set of circumstances.
Overall, Forza Horizon 5 is a gem of a game – a new installment to a beloved franchise that does actually deliver in almost every department, improving the formula, yet staying true to its core, and it's no surprise that it has received universal acclaim by both critics and fans.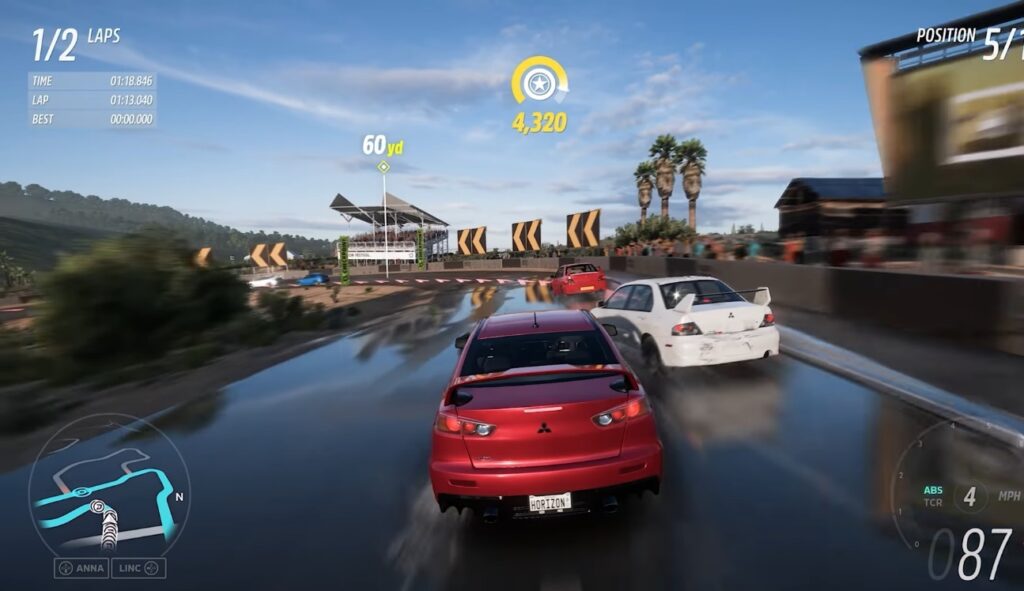 There's one problem, however, and that is if you are a Mac user who wants to play it, but doesn't want to specifically get a Windows PC or an Xbox console in order to be able to do so. It should come as no surprise that a game that's primarily designed for the Xbox console doesn't have a version for Mac. However, this doesn't mean that it's not possible to run it on your Mac anyway. Of course, you'd probably need to jump through some hoops, but in the end, if your Mac has what it takes in terms of hardware power, you may eventually be able to get this game running on it. The different options on how you could do this are shown below, so pick the one you prefer and give it a try.
Before you do so, however, we strongly recommend taking a look at the system requirements to see if your Mac meets them. It is preferable if your Mac meets the recommended requirements and not only the minimum ones because the workaround methods we are about to show you may require some additional hardware power, so only the minimum requirements are met, this may actually not be enough to run the game. The only exception is if you are using the Xcloud Microsoft gaming service – in this case, you should be able to play Forza Horizon 5 on a Mac that doesn't meet even the minimum requirements, so long as it meets the requirements for the service itself.
Forza Horizon 5 System Requirements:
MINIMUM:
Requires a 64-bit processor and operating system
OS: Windows 10 version 15063.0 or higher, Windows 11
Processor: Intel i5-4460, AMD Ryzen 3 1200, or equivalent
Memory: 8 GB RAM
Graphics: Nvidia GTX 970, AMD RX 470, or equivalent
DirectX: Version 12
Network: Broadband Internet connection
Storage: 110 GB available space
RECOMMENDED:
Requires a 64-bit processor and operating system
OS: Windows 10 version 15063.0 or higher, Windows 11
Processor: Intel i5-8400, AMD Ryzen 5 1500X, or equivalent
Memory: 16 GB RAM
Graphics: Nvidia GTX 1070, AMD RX 590, or equivalent
DirectX: Version 12
Network: Broadband Internet connection
Storage: 110 GB available space
FH5 Set Up Methods
Methods
Advantage
Disadvantage
BootCamp
– Free to use any time
– Windows 10 Environment

– Painful Setup
– Mediocre Performance
– Only Compatible with Intel Macs

Parallels Virtual Machine
– Easy Set-up
– Adequate Performance
– Play almost any PC game
– Windows 11 environment
– Compatible with M1 and Intel Macs
– 14-day free trial
– Yearly Fee
Can you play Forza Horizon 5 on Mac M1
Yes you can, to play Forza Horizon 5 on Mac M1, you can use the Parallels virtualization program to set up a Windows 11 virtual machine on your Mac. You can then download and play Forza Horizon 5 through Windows as you would on an actual Windows PC.
You can play Forza Horizon on M1 and Intel Macs with the help of a program called Parallels. This is virtualization software that allows you to create a Windows 11 virtual machine (VM) on your Mac and then play Windows-compatible games within that machine. This method is commonly used by M1 Mac users to play games on their Macs that don't have macOS versions. However, it's worth noting that, since this is a workaround method, it may not always work perfectly – it really depends on what game you are trying to play and how powerful your Mac is. It's preferable if recommended (and not only the minimum) system requirements of the game you are trying to play are met by your Mac. Otherwise, you may get bad performance in the Parallels VM or you may not even be able to run the game you want. In the case of Forza Horizon 5, since this is a quite demanding game (see the requirements above), you are unlikely to be able to run it through Parallels on Macs that have less than 16 GB of RAM.
Another note we must make here is that, since Parallels is a paid program, it's better if you first try its 14-day free trial to see if you'd be able to run Forza Horizon 5 on your Mac before you actually purchase the paid variant of the program.
Now, without further ado, here's how to set up the Parallels Windows 11 VM.
Forza Horizon 5 Setup Overview with Parallels
Getting Parallels
Downloading a Windows installation file
Installing the Parallels VM
Final Preparations
First, you'd need to go to this page, click the Register button under Meet the Windows Insider Program, and then sign in with your Microsoft account (create a Microsoft account now, if you don't have one).

Next, click the Flight Now button on the next page and after that go to this link.
If you aren't already logged in with your Microsoft account in the newly-opened page, log in now, and then select the Windows Client ARM Insider Preview button and download the Windows 11 installation file on your Mac.

While you are waiting for the file to be downloaded, go to this page and download the free trial version of Parallels.

Find and open the downloaded Install Parallels Desktop.dmg file, double-click the Install Parallels Desktop button, and if you get a warning that the program is from the Internet, confirm that you still want to open it.

Wait as Parallels downloads the necessary data for the installation, then enter your Admin password, and click Next on the Desktop Permissions screen.
Next, click OK on each of the permissions that are required by the program, and then click Finish.
After that, wait for the Windows 11 ARM file to download, click Next

until you get to the

Create New

screen, and then drag-and-drop the Windows 11 ARM file into Parallels, after which click

Continue

.




Next, choose the Games Only option if your sole reason for installing a Windows VM is gaming.
After that, click Customize, and wait for the Configuration window to appear. When it does, click on the Hardware tab, and select CPU & Memory.
Next, click Manual to be able to customize the amount of CPU cores and RAM allocated to the VM (you may need to click the Padlock icon to unlock the Manual option).
Set the CPU and RAM allocated to the VM to the maximum possible value to get the best performance when playing the game. You cannot give 8 or more GB of RAM to the VM, then you won't be able to play Forza Horizon 5 on your Mac through Parallels since your Mac doesn't have enough RAM.

Note that, if you have given the VM more than 8 GB of RAM, then you'd need to own the Pro version of Parallels to continue. The Free version of Parallels only supports up to 8 GB of RAM. Forza Horizon 5 should still technically be playable with only 8 GB of RAM, but performance will likely not be great, and you'd need to lower the game's settings.

After you are done customizing the VM settings, click the padlock to lock the settings, close the customization window, and click Continue.
The installation will start, and you will be asked multiple times to provide your Admin permission on different prompts – click OK on all of them and wait for the installation to finish.
Once the installation completes, select "Click to continue", create a new Parallels account (if you don't already have one), and log in with it.
Once you open Windows 11 through Parallels, the Windows update window should already be open and should start to automatically install the available Windows 11 updates. If it is not, go to the Start Menu, open Update & Security > Windows Update and allow the available update to be installed, after which restart the Windows VM.
After the restart, Parallels will typically install some additional tools required to properly use Windows 11 – once those tools are installed, restart the VM once again, and you should finally be ready to use it as a regular Windows PC. Now, to install Forza Horizon 5 and play it in your Windows 11 VM on your Mac, head down to the Forza Horizon 5 installation instructions that we've provided at the end of this post.
How to play Forza Horizon 5 on Mac Intel
To play Forza Horizon 5 on Mac, you can install Windows 10 on your Mac, using Boot Camp Assistant, or Windows 11, with the help of virtualization software. Another way to play Forza Horizon 5 on Mac is to use the Xbox Cloud gaming service.
The Parallels method was already shown above, so if you want to try it out, follow the provided instructions to set up a Parallels VM and thus enable your Mac to run Windows games. As for the other two methods, instructions for them will be provided down below.
Play Forza Horizon 5 using Boot Camp Assistant
This method can only be used on Intel-based Macs since the M1 models don't have the Boot Camp Assistant app. The idea of this method is to install Windows 10 in a separate partition of your Mac, then boot your Mac in Windows 10, at which point you'd be able to do almost everything that you could do on a Windows PC, including playing Windows games. Here is what needs to be done to set everything up:
First, go to this Microsoft page, choose the regular edition of Windows 10 and select a language, after which click on the 64-bit Download button and download the installation ISO file for Windows 10 on your Mac.

Next, after the ISO file is downloaded, go to Finder > Utilities and start the Boot Camp Assistant.

Click Continue, then select the Choose option, find the downloaded Windows 10 file, and open it.

Now you must redistribute the storage space of your Mac so as to give the Windows 10 partition enough space for the Windows files, for Forza Horizon 5, and some additional space so that you don't get any performance issues while running on Windows.


You need to give the Windows 10 partition no less than 200 GB of storage space, since Forza Horizon 5 is a very large game with tons of content. Also, be sure to leave some free space for the macOS partition – at least 40-50 GB. If your Mac currently doesn't have that much free space, you'll first need to free up some before you can continue.

Once you've allocated enough storage space to Windows 10, you can begin the installation by clicking on Install. After an initial loading process, you'll be asked to enter your password – enter it and your Mac will restart.
After the restart, once you get to a Windows 10 screen, choose a language and a location and go to the next page.
On the next page, if you have a product key, enter it and continue. If you do not have a key, simply click the Skip or I don't have a product key option.
If, on the following screen, you need to pick between Windows 10 Home and Windows 10 Pro, we recommend opting for the Home Edition. You don't really need Pro unless you want any of the more advanced features that come with it.
Next, click I Agree, then click on Next and the installation process will start. It will take some time before Windows 10 is installed – it is important to not turn off your Mac or close its lid before the process finishes. We recommend keeping the Mac connected to a power source so that there's no risk of running out of battery.
After the installation completes, your Mac will be restarted once more, and this time it will boot into a Windows 10 settings screen. There, you can choose to personally customize the Windows 10 settings or use the default ones. It's generally better to customize everything yourself, so, if you have some time to spare, we recommend customizing the settings.
Next, you must create a Windows 10 account – choose a username and a password and continue.
On the next screen, you can customize and activate Cortana (the Windows 10 version of Siri) but you can also skip this step if you want.
After that, Windows 10 should load on your screen and there should be a Boot Camp Assistant waiting for you. Click Next > I Agree > Next in it and wait as Apple drivers for Windows 10 are being installed on your Mac. Click OK/Yes if asked for a permission at any point, and once everything's installed, restart your Mac.
By this point, your Mac should be ready for use with its Windows 10 partition. However, there are two other things we recommend you do before trying to run Forza Horizon 5:

Open the Windows Start Menu, search for and open Apple Software Update, and install whatever updates get found, after which restart your Mac.
Again, from the Windows Start Menu, go to Update & Security > Software Update, and wait for the Windows updates to be installed. After the installation is over, restart the computer once more.

Once you are done with everything, you can go to Microsoft or Steam page of the game, purchase it, then download and install it in the Windows 10 partition of your Mac, and start playing.
Play Forza Horizon 5 using Xbox Cloud Gaming
Xbox Cloud Gaming is Microsoft's cloud gaming service, and it can allow users to play any game from its library on their devices, regardless of whether those devices can natively run that game. When playing through Xbox Cloud Gaming, you are basically playing the game on a remote computer and not on your own device, but the gameplay is being streamed to your device in real-time. There are quite a few such cloud gaming options out there (Google Stadia, GeForce Now, etc.), but different games are available on different cloud gaming services, and in the case of Forza Horizon 5, it's currently only available on Xbox Cloud Gaming. Since there isn't a dedicated Xbox Cloud Gaming app for Mac, the way to use the service is through one of the supported browsers: Google Chrome, Safari, Microsoft Edge. Here is how to play Forza Horizon 5 through Xbox Cloud Gaming.
Open Safari or Chrome and go to www.xbox.com/en-US/play.
Create an Xbox/Microsoft account or sign in with an existing account.
Search for Forza Horizon 5 in the search bar in the top-right and click on the game.

On the game's page, select Play With Game Pass Ultimate.

Agree to subscribe to Game Pass Ultimate and pay for your subscription by choosing a payment method and providing your credit/debit card details.

Once you've paid for your subscription, you can return to the Forza Horizon 5 page and start playing the game from within your browser, through the Xbox Cloud Gaming service.
Martina Nikolova
Martina likes to get into nitty-gritty of tomorrow's tech, from product design across to security based solutions. A long time mac user and developer, she has the expertise and strives to give new insight