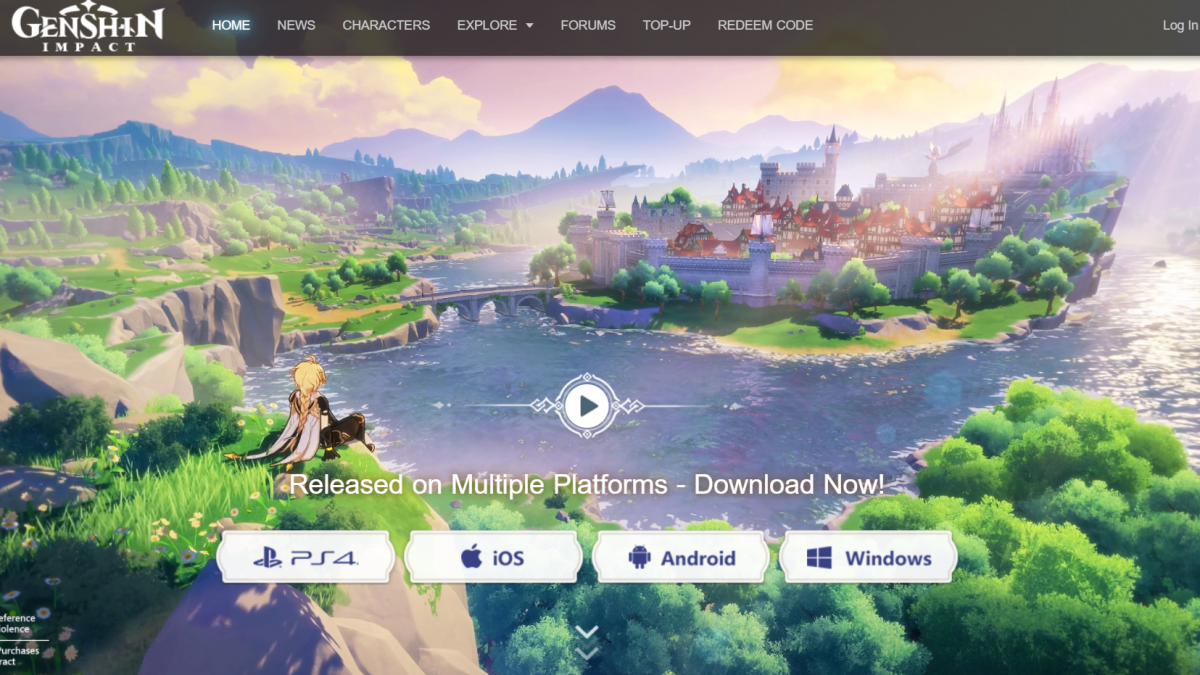 Genshin Impact is an RPG open-world developed by miHoYo and released on 28 September, 2020. The game is free-to-play and is available for a wide range of platforms and operating systems. Genshin Impact can be played on PC, PS4, and Android and iOS mobile devices.
Can you play Genshin Impact on Mac?
If you are a Mac user and are wondering if you can play Genshin Impact on Mac, the answer is yes, you can indeed run Genshin Impact on a Mac computer but setting it up requires some effort and isn't as straightforward as playing the game on the other mentioned platforms. Officially, there's currently no Mac version for the game but there's a workaround that can allow you to still run it on a Mac machine.
This workaround involves setting up a Windows 10 Bootcamp on your Mac that will allow you to play Windows games (such as Genshin Impact) on your Mac as if it were a regular Windows computer. In the next article, we will explain to you how you can do this and we will guide you through the different steps of the process. GTA 5 is another free popular game where you will need to install boot camp to play on mac..
How to play Genshin Impact on Mac?
To play this game on a Mac computer before an official Mac version gets released, you will first need to set up a Windows 10 partition on your Mac (Bootcamp on Mac). In other words, you will need to install Windows 10 on your Mac.
To some users, this might sound like a bizarre thing to do but it is actually quite common for users to install Windows 10 Bootcamp on Mac computers when they need to run software that's exclusive to Windows on their Mac. The first section of our guide will explain to you how you can set up the Windows 10 partition while the second section will focus on installing the Genshin Impact game itself.
Setting up Windows 10 Bootcamp on Mac
First, you will need to visit this page from the official Microsoft site and download Windows 10. Downloading Windows 10 on a Mac computer is free so there's no need to buy a Windows 10 license to install it on your Mac.

1,Once you open the download link, select the Windows 10 version of the OS, click on Confirm, choose your preferred language, and confirm again.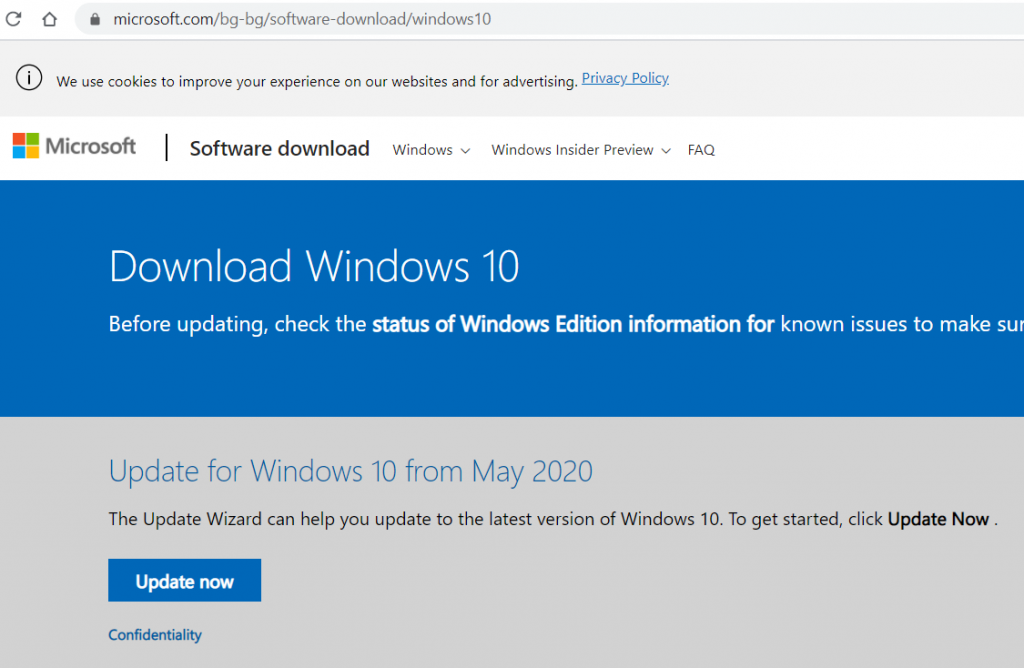 2. Next, select the 64-bit version of Windows 10, choose a location where you want to download the installation file, and click on Save to download it.

3. Now, in the Search Assistant (top-right), type Bootcamp Assistant and open the first search result entry.
4. In the Bootcamp Assistant, select Continue and wait for the loading to finish. The tool should have automatically found the ISO image file but if it hasn't, you can manually find it on your Mac and select it.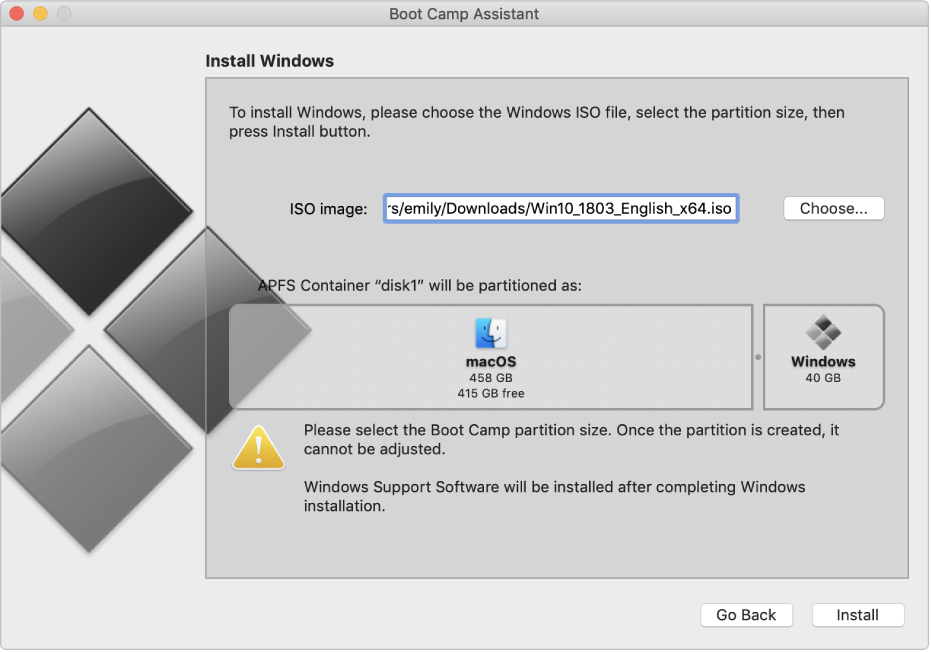 5. The next step is to set the size of the Windows 10 partition by dragging the dot between the macOS and Windows 10 partitions so that the one for Windows 10 becomes bigger. Here, it is very important that you give the Win10 partition enough storage space so that it can accommodate the Genshin Impact game. Our suggestion is to give it at least 50 GB (preferably 100GB) of free space because the Windows version of Genshin Impact is around 30GB.
6. After the Windows 10 ISO image file has been chosen and the Win10 partition has been resized so that it has enough space, click on the Install button and wait for the loading process to finish and for your Mac to automatically restart.

7. Once the computer restarts, choose your preferred language, country, and keyboard input and click on Next.

8. On the following page, you will be asked to provide a product key but you don't need one to use Win10 on Mac so you can simply click on the I don't have a product key option and you will be allowed to use the OS indefinitely on your Mac.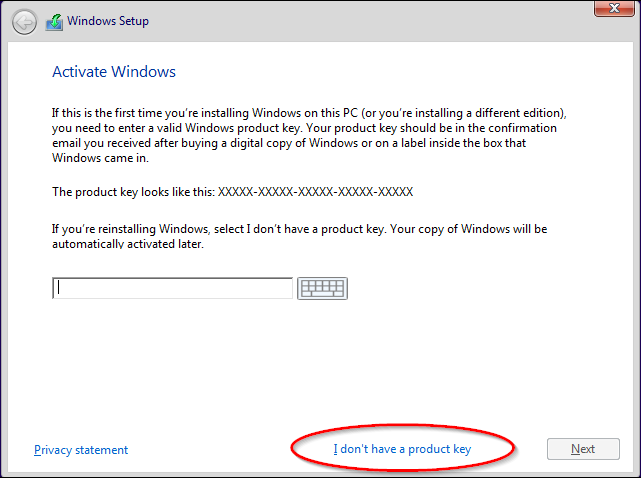 9. On the next page, choose your preferred Windows 10 version – our suggestion is to go for the Win10 Home version. Click on the Next button.

10. Now, agree to the License terms and click on Next again to begin the installation. Be patient while Windows 10 installs.

11. Once the installation finishes, you will be asked to log in with your Microsoft account. You can skip this step if you don't have an account and don't want to create one. If you do want to create a Microsoft account, you can do so from this page

12. After your Mac boots into Windows 10, you should see the Bootcamp driver installation wizard on your screen. Follow its prompts to install the necessary driver software required for Windows 10 to work on your Mac.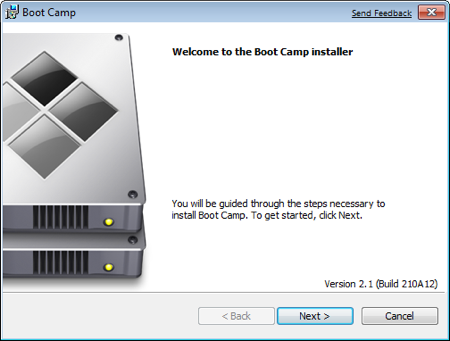 13. Restart your Mac after the driver software is installed. You are now using Windows 10 on your Mac as if you were on a regular Windows PC computer.

14. Before we show you how to download Genshin Impact on Mac and how to install it, we must first tell you how to boot into the Windows 10 partition of your Mac in the future. To do this, turn off your Mac, press the power button and immediately after that press and hold the Option key. This will land you on a screen from where you can choose (using your Arrow keys and Enter button) which partition you want to boot into. From that screen, select the Windows 10 partition and your Mac will boot into Windows instead of into its regular macOS partition.
15. Once you have successfully set up Windows 10 Bootcamp on your Mac, you will be able to install and play any Windows game on your Mac (and not only Genshin Impact) so long as your machine meets the minimum system requirements of the game. Just make sure that there's enough space for new games on the Windows 10 partition of your Mac and that you are installing the games on this partition and not on the macOS one.
Note: If you are have a hard time following these steps we recommend watching this YouTube video
Now, onto the part of this post that you are probably all here for. The installation of the game itself is actually really easy and would take pretty much no effort on your side, so, without further ado, here's how you can play Genshin Impact on Mac:
Download Genshin Impact on Mac
First, boot your Mac into the Windows 10 partition you've installed like we explained above.
Now, follow this link and click on the Windows version of the game to download it. Also, do not forget to create an account for the game.
Wait for the download to complete and run the installation file you've just downloaded.
Follow the prompts from the Installer to install the game and wait for the process to complete.
Once you've set up your account and the installation is complete, you can now run the game on your Mac!
About Genshin Impact on Mac
Here, I will go over some aspects of the game and how well it runs on Mac for those of you who are wondering if they should install it on their Mac computers.
Performance
It's no secret that Mac computers are not intended to be used as gaming machines and even higher-end Macs wouldn't always give you the best performance, especially on newer games like Genshin Impact.
In the case of Genshin Impact, in particular, you will likely need to lower the graphical settings of the game in order for it to run smoothly. On lower graphical settings, the game runs rather smoothly and you will likely not notice any performance issues. On a newer or higher-end Mac, you may even get away with the medium graphics settings but most Macs will likely experience performance problems if you set the game to run on the high or highest graphics settings.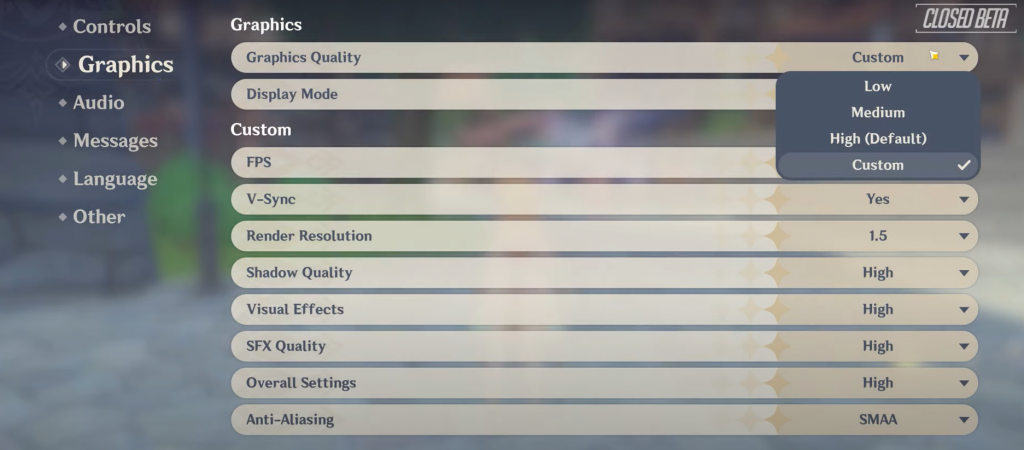 Tips for better performance
One very important tip to keep in mind is that, if you want the game to run as smoothly as possible, it's best to update the Intel Graphics drivers. Here is a link to Intel's official site from where you can update your driver.
Another useful tip for improving the performance is to go to the Settings of your Windows Bootcamp on Mac and find the Display Settings. From there, find the setting that controls the screen resolution of the Bootcamp and set it to something lower such as, for example, 1200 x 800. Usually, this should allow the game to run better and smoother.
Thirdly, you may want to stretch the game's window to make it fit the screen of your Macbook (if you are using a Macbook) so that the title bar doesn't show at the top. To do this, you can use a small app called Borderless Gaming that you can download from here. Once you download and run the app, add Genshin Impact to the list of favourites on the right and every time you run the game its window should automatically stretch to fit your Macbook's screen.
The last tip we have for you here is that the game plays better if you are using a regular mouse instead of a trackpad or touchpad so getting a mouse would definitely be worth it if you want to get the best experience playing Genshin Impact.
Impact on the computer and system requirements
Finally, before we move on to the conclusion, we ought to mention that it is possible (if not likely) that your Mac would heat up rather quickly while you are playing the game on it. This game is quite graphically intensive and will probably push your Mac quite hard so the machine's fans would likely become quite loud from spinning as quickly as possible. This doesn't necessarily mean there's a problem with your machine but it's something to keep in mind.
After all, the game is very new and has rather high system requirements that would be a challenge to even some of the most powerful Macs on the market. If you see that your Mac is getting too hot, it might be a good idea to stop playing for a while and give it time to cool down. You can also consider investing in a cooling pad or external fan for your Mac if you want to be able to play the game for longer periods of time.
One other important thing to consider before trying to install and run the game is whether your Mac can actually support it in terms of system specifications. Genshin Impact is indeed a resource-intensive game and not all Macs may be able to run it simply because of its system requirements. For those of you who are wondering if their Mac could run Genshin Impact from the perspective of its system specifications and the requirements of the game, here are the minimum and the recommended system requirements of Ganshin Impact:
Minimum configuration for PC Players

OS: Windows 7 SP1 64-bit, Windows 8.1 64-bit or Windows 10 64-bit
CPU: Intel Core i5 or equivalent
Virtual Memory: 8 GB RAM
GPU: NVIDIA® GeForce® GT 1030 and higher
DirectX version: 11
Storage: 30 GB of space
Conclusion
Macs are certainly not the most popular gaming platform but if you are a Mac user and want to play Genshin Impact on Mac, this is totally possible so long as your Mac's characteristics are up to the task of supporting the game. To download and play Genshin Impact on Mac, you will first need to set up a Windows 10 Bootcamp on your Mac machine and even though this process may seem a bit lengthy and complicated if you have never done it before, we believe that, with the help of the instructions we've prepared for you, you will be able to complete the process, install the Genshin Impact game on your Mac computer, and run it without any problem. For best performance and gaming experience, we advise you to make use of the additional tips we have put under the Tips for better Performance paragraph of this article.
Martina Nikolova
Martina likes to get into nitty-gritty of tomorrow's tech, from product design across to security based solutions. A long time mac user and developer, she has the expertise and strives to give new insight