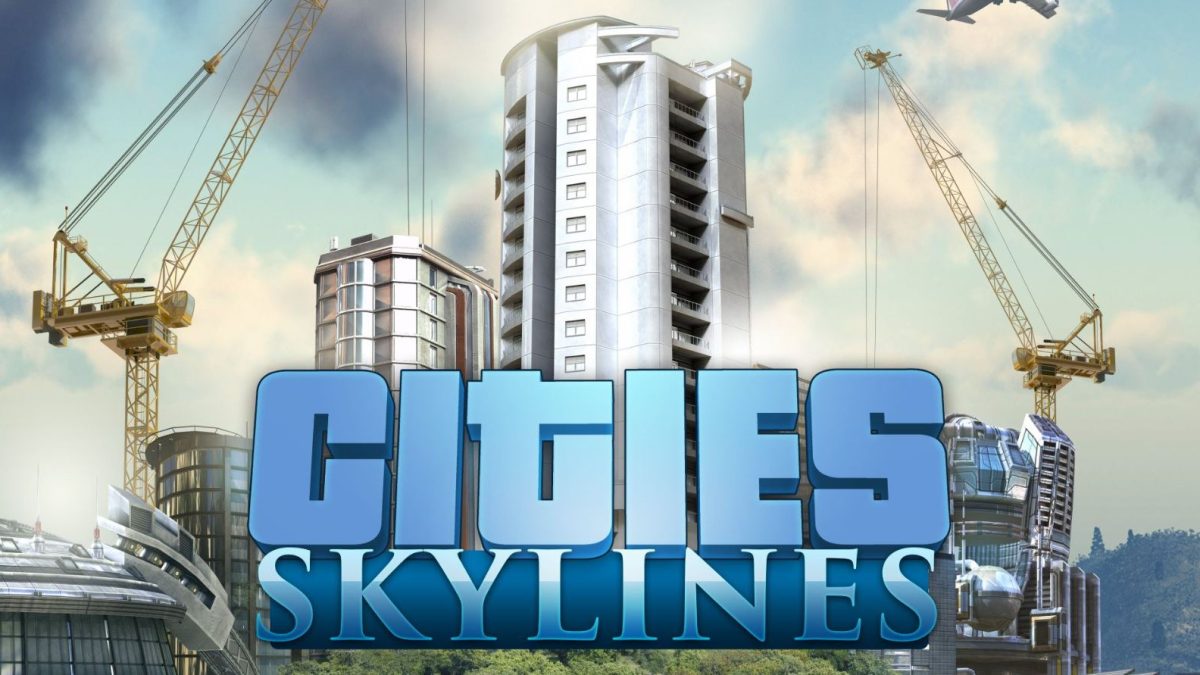 Cities: Skylines (Mac)
Martina Nikolova, 2 months ago
0
7 min

read
Cities: Skylines for Mac
The popular city-building game Cities: Skylines is available for Mac, so Apple users can enjoy it natively on their machines. And even if you own an older MacBook that may struggle with this game, cloud gaming platforms, such as the Boosteroid and GeForce Now, are viable alternatives that can let you play this game with good performance.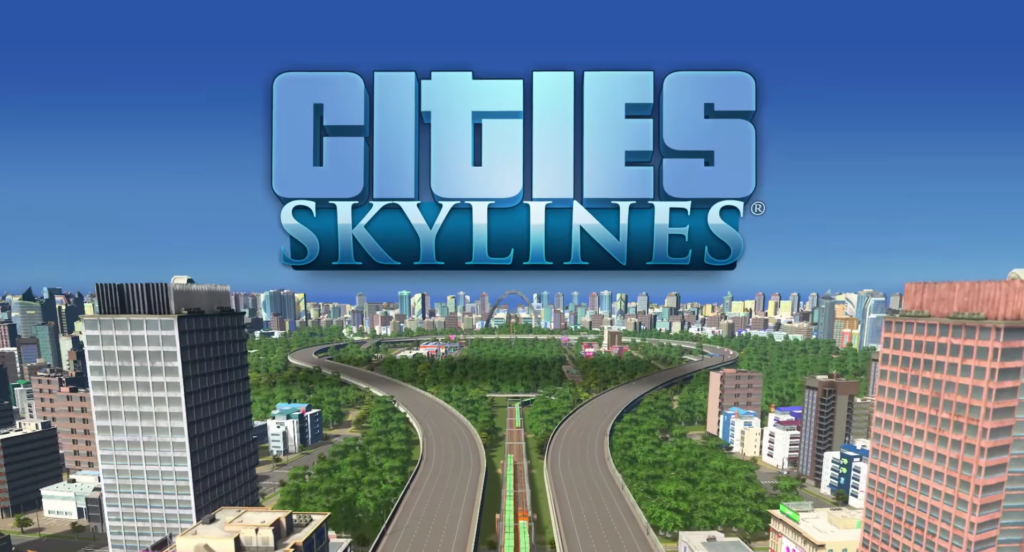 Cities: Skylines 2 on Mac
We suspect that the upcoming Cities: Skylines 2 will also be on Mac, if not at launch, then at least sometime later, seeing as how the first game had macOS from day one. Besides, the majority of games from the same developer, and city-building games in general, are available for Apple computers, so we see no reason why the soon-to-be-released sequel wouldn't come to Mac. Cities: Skylines II is set to released sometime in 2023, but there isn't an exact date as of the time of writing this article. If we learn more about the upcoming game, we'll make sure to create a separate post covering it.
Can you play Cities: Skylines on Mac?
You can totally play Cities: Skylines on Mac by either downloading it from Steam, or streaming it through Boosteroid or GeForce Now. On newer Macs, it's probably better to simply play the game natively, but if you own an older machine, a cloud gaming might be the better option, as it will let you play this game with good performance and graphics regardless of the specs of your Mac, provided that your Internet is good.
Cities: Skylines on Mac M1
Cities: Skylines is perfectly playable on Mac M1 through the Rosetta 2 compatibility layer, which installed automatically, so you don't need to do anything extra to download and run the game. Of course, cloud gaming is also a viable option for several reasons.
Since Apple Silicon Macs are more efficient performance-wise compared to their Intel-based counterparts, it's unlikely that even an entry-level M1 MacBook will have any struggles with an older game like Cities: Skylines. However, if you want to save your storage space or want to be able to also play other PC games, that aren't supported for Mac, using cloud gaming on an Apple Silicon Mac to play Cities: Skylines is a perfectly valid choice.
How to play Cities: Skylines on Mac
If you want to play Cities: Skylines on your Mac machine, there is an official Mac version of the game available for download on Steam and Epic Games. If you want to skip the download, you can also play Cities: Skylines by streaming it in your browser with Boosteroid or GeForce Now.
Methods
Who is it for?

Native version

For those who want to download and play the game locally to get a native experience.
Cloud Gaming
(Boosteroid or GeForce Now)

For those who want smooth performance with the ability to casually play all games with the highest visual quality in a matter of minutes.
If you want to play the game natively, it's enough to buy it from Steam and download and launch it through the Steam client. If you prefer cloud gaming, the next guides will show you how to stream the game to your Mac:
Play Cities: Skylines with Boosteroid
1. Create a Boosteroid account or use your Google account to sign up to Boosteroid (note that Boosteroid only supports the Steam version of Cities: Skylines).
2. Once you are logged in, click your account's name in the top-right and then click Subscribe on the next page.
3. Pick a preferred plan, enter the necessary payment details, and start your subscription to the service.
4. Select the search button from the top, type the game's name, and click on Play when you see the game appear as a search result.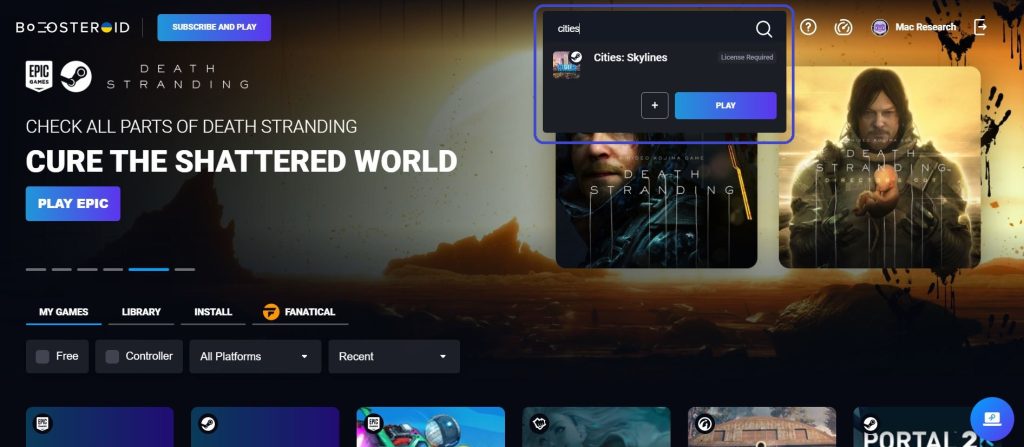 5. Allow Boosteroid to connect to your Steam account, then wait as the game loads, enter your steam credentials, and log in – the game will start after this.
Play Cities: Skylines with GeForce Now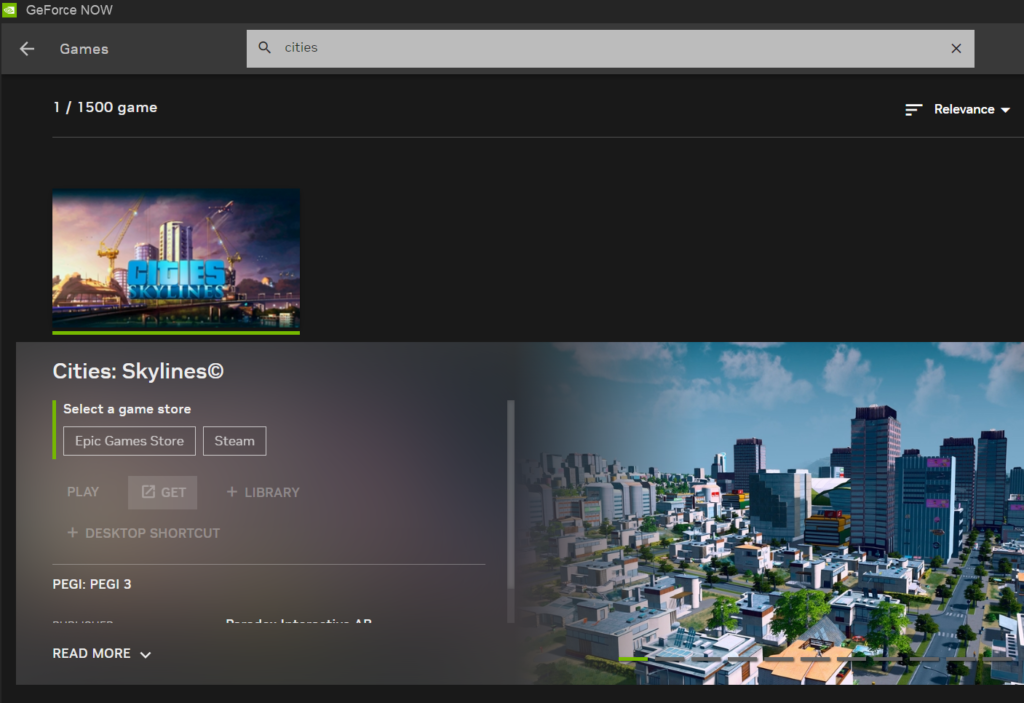 Use your browser to go to the official GeForce Now website.
Create an account for the service and log in.
After that, go to the GeForce Now downloads page and download the Mac client of the program.
Next, install the GeForce Now client on your Mac and use your account credentials to log in.
Open the newly installed GeForce Now program and search for Cities: Skylines.
Select the game, then choose Steam or Epic Games and click Play.
Enter your login information for the chosen store to confirm that you agree to connect your GeForce account with it.
Once this is done, the game should load on the screen.
Play Cities: Skylines on Mac with Steam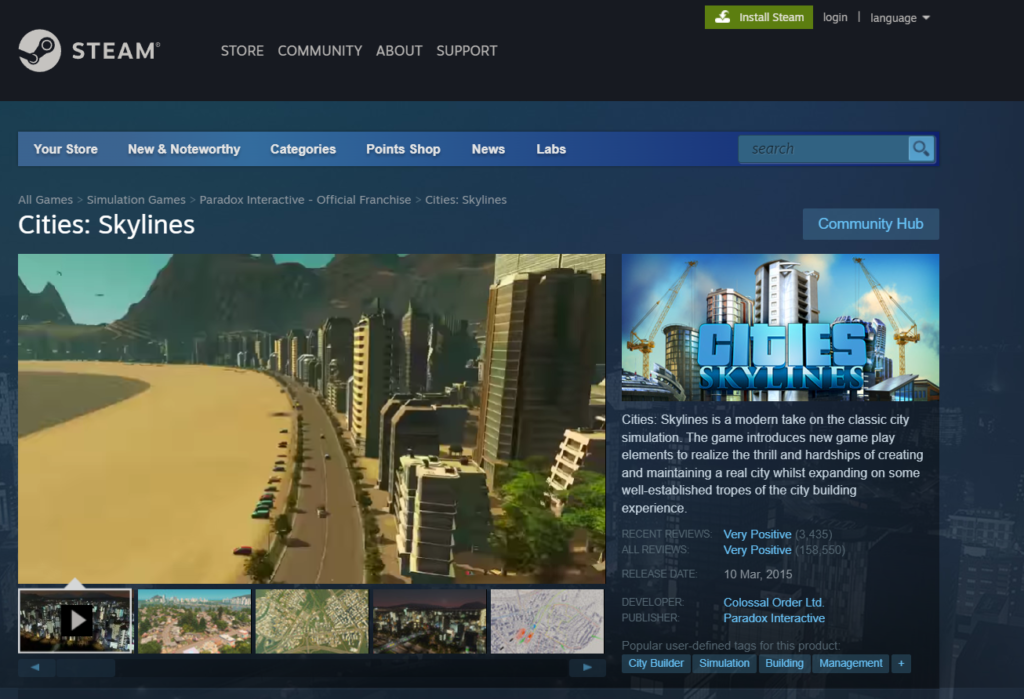 If you don't have a Steam account, the first thing to do is to create one on the official website and log in.
After that, in the upper right corner of the screen, click the "Install Steam" button and download the Steam client installer for Mac.
Run the installer on your Mac and set up your Steam client.
Once this is done, go to the Steam library and search for the game.
Purchase the Mac game version and complete your order.
You should find your purchased game in your Steam library. Click on "Install" to download the game. It may take a few minutes for the installation to complete.
Finally, start playing the game from Steam's library and enjoy.
Game Overview
Gameplay
At the start of the game, the player is given a piece of land, access to a nearby highway, and a limited amount of money. They have to plan and build roads, residential, industrial, and commercial areas, as well as water, electricity, and sewage systems, in order to bring people in and give them jobs.
As the city's population increases, the player gains access to other city improvements, such as schools, police stations, fire stations, healthcare facilities, waste management systems, public transportation, and other elements of city administration. The existing buildings can also get upgrades as the local area gets improved.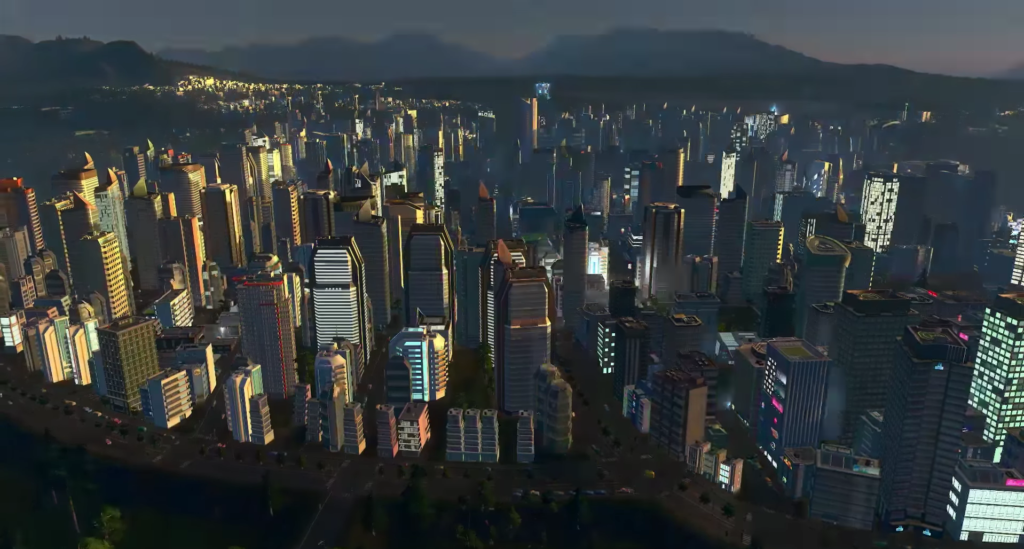 A feature that allows the player to divide their city into districts makes management easier. The player can create rules for each district and enforce regulations such as preventing certain types of construction or industries within its borders, making public transportation free within the district to reduce traffic, or increasing and decreasing the taxes.
The citizens are not passive and can respond to a wide variety of in-game events, such as noise, pollution, traffic, emergencies, etc.
Once the player has enough money and population, he can buy more plots of land to develop his city further.
Transportation
A complex transportation system (that includes buses, taxis, trams, trains, ferries, and metro systems) enables the player to organize efficient public transportation for the city in order to reduce traffic and increase transit income.
Roads can be constructed to adapt to the landscape and the planning of the specific district they are passing through. There are wider roads (such as major highways) that can handle more traffic and other road types (such as avenues surrounded by trees or motorways with sound barriers) that can lower noise pollution or raise property prices in the region.
Day and Night Cycle
The city's life is affected by a day-night cycle. At night, the traffic is noticeably slower, and some of the industrial districts don't function at full capacity while during the day everything gets busier.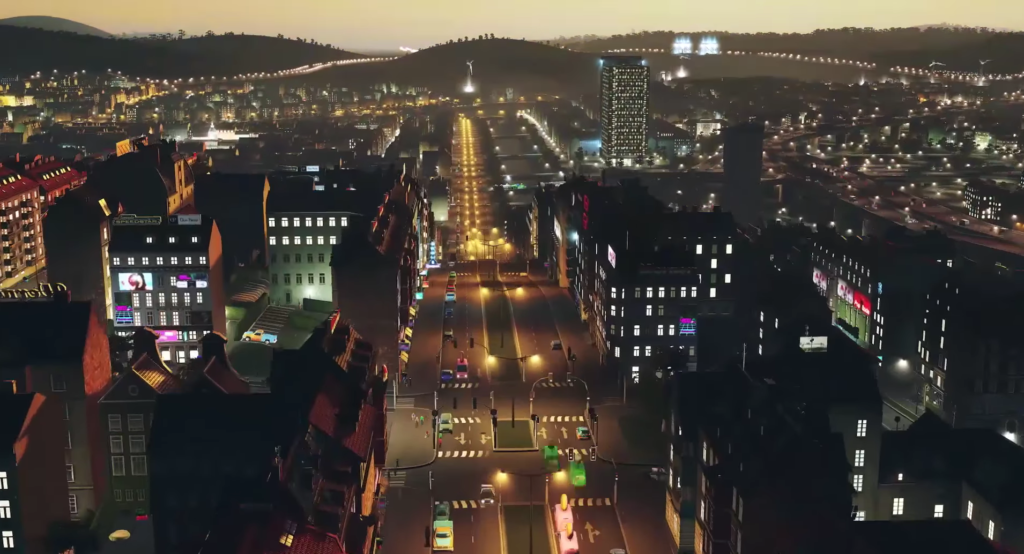 Game design
In terms of design, Cities: Skylines tends towards the realistic art style. Tilt-shift effects (effects related to the image perspective) have been used by the developers to give the player the feeling of a three-dimensional world. The pre-made plots of land where the city can be built have real-world geographic features, which also add realism to the gaming experience.
Content expansion
The game's content can be expanded with DLCs and Mods that can change fundamental aspects of the gameplay, such as making it possible to play with unlimited funds or increasing the game's difficulty. Players who want more room for individual expression can run their city in sandbox mode.
Conclusion
Cities: Skylines is a game that successfully incorporates a variety of gameplay elements of the classic city-building genre to capture the joy and struggle of establishing and managing a real metropolis. Players have to strike a balance between the city's economy and the costs of providing basic services like education, water, power, police, fire protection, healthcare, and more. The game doesn't have a strict goal and is completely open-ended, which makes it engaging, especially for those of you who like to be creative.
Martina Nikolova
Martina likes to get into nitty-gritty of tomorrow's tech, from product design across to security based solutions. A long time mac user and developer, she has the expertise and strives to give new insight