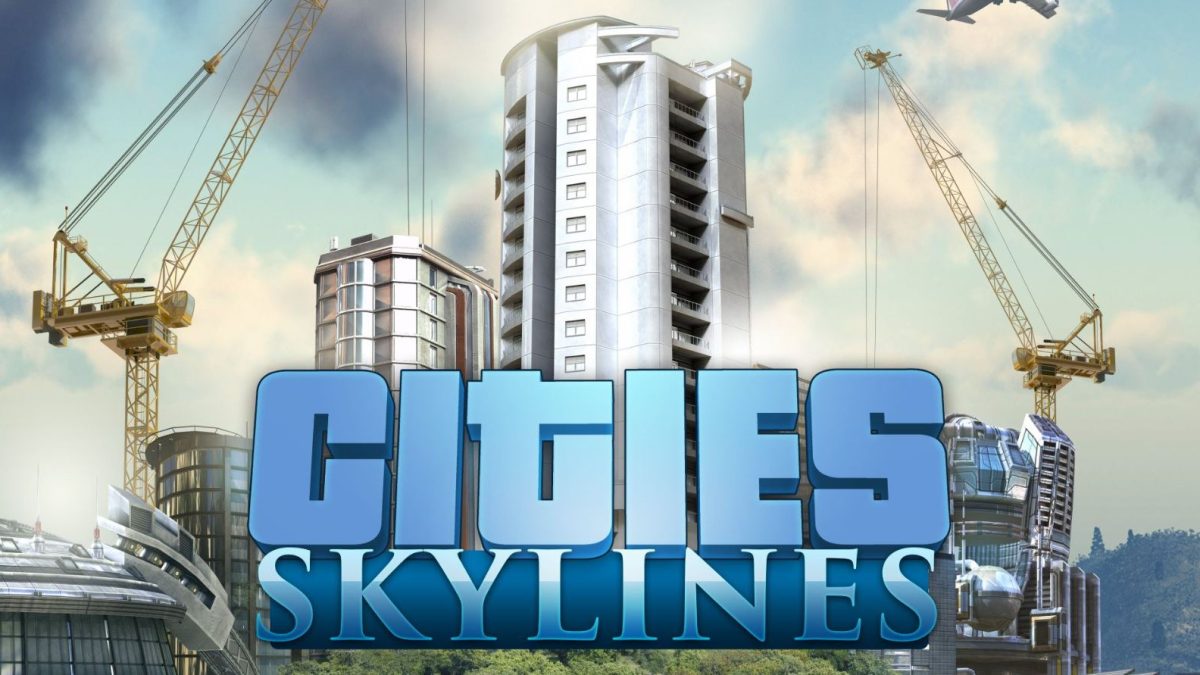 Cities: Skylines (Mac)
Martina Nikolova, 4 months ago
0
13 min

read
Unlike most other games, Apple users can enjoy a fully-supported Cities Skylines Mac version that works great on any Mac as long as the machine's hardware meets the game's requirements. The renowned city-builder is one of the most popular games in its genre, so it's great to be able to run it on an Apple computer without the need to jump through various hoops. While most other games require you to implement some sort of convoluted workaround in order to run it on an Apple machine, the Cities Skylines Mac version available on Steam lets you easily download and install the game within your macOS.
Table of Contents:
Will Cities Skylines 2 be on Mac?
Cities Skylines 2 won't be on Mac upon its official release date and, for the time being, we have no information about any future plans for the game to be ported to macOS. Despite this, we are confident that there will be multiple workaround options that will allow Apple users to play Cities Skylines 2 on their Mac machines despite the game's lack of native support.
Can you play Cities Skylines on Mac?
Yes, you can easily play Cities Skylines on Mac either by directly downloading its macOS version, which is available on Steam, or by streaming the game via one of the cloud gaming platforms that support it. Those platforms include Boosteroid, Xbox Cloud Gaming, and GeForce Now.
What is the Cities Skylines 2 release date?
The official release date of Cities Skylines 2 is October 24, 2023 and the platforms for which it will be available are PlayStation 5, Xbox Series X and Series S, and Microsoft Windows. However, despite not being supported for macOS systems, the game will likely still be playable on Mac machines via alternative methods such as cloud gaming, translation layers like CrossOver and the Game Porting Toolkit, or via Windows virtualization using Parallels.
City Skyline Mac
So, if you are eager to try the City Skyline Mac version on your computer, we are going to show you the steps to download and install it. However, before you go ahead and purchase the game, we recommend checking its system requirements, which can be a bit steep if you are on an older MacBook model. That said, even if your machine fails to meet the City Skyline Mac requirements, there is a solution for that, which will allow you to still enjoy the game on your computer, even if its hardware isn't up to the task. We are talking about cloud gaming, as there are several such platforms that support the game and will allow you to play it without even needing to have it on your Mac.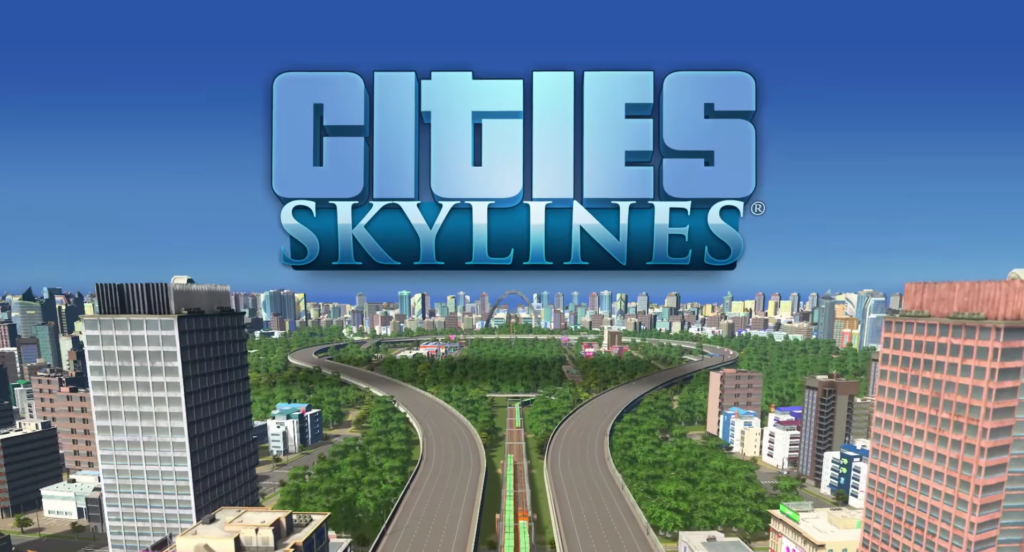 Is Cities Skylines Mac M1 compatible
There is full Cities Skylines Mac M1 compatibility thanks to the Rosetta 2 compatibility layer that installs without any extra effort from the user. This ensures you can effortlessly run the game on your device. Given the enhanced efficiency of Apple Silicon Macs compared to Intel-based ones, even a basic M1 MacBook can smoothly handle this game's system requirements. On the other hand, for those seeking to conserve storage or delve into PC games that aren't Mac-compatible, cloud gaming platforms like Boosteroid and GeForce Now present an ideal solution. In essence, whether you play it directly or opt for cloud gaming, it's really easy and hassle free to enjoy the Cities Skylines Mac M1 experience on your Apple Silicon machine.
Will there be Cities Skylines 2 Mac support?
Unfortunately for Mac-owning fans of the first game, it seems that, at least initially, there won't be Cities Skylines 2 Mac support. Contrary to its predecessor, which enjoyed a well-optimized version for macOS, the upcoming iteration has been announced without a Mac release in sight. As of now, the developers haven't provided any confirmation regarding a potential Cities Skylines 2 Mac port. This omission has left a segment of the game's dedicated fanbase in limbo, unsure if they'll get the chance to experience the game on their preferred platform. The good news is that there will almost certainly be workaround ways to play the upcoming sequel on Mac, and we'll make sure to provide a separate article where we tell you about them as soon as the game is released!
Cities Skylines for Mac: Requirements
Cities Skylines for Mac – Minimum Requirements:

macOS 10.11 (El Capitan) or later.
Intel Core 2 Duo, 3.0GHz or M1/M2.
6 GB RAM or Unified Memory (for M1/M2 Macs).
nVIDIA GeForce GTX 260, 512 MB or ATI Radeon HD 5670, 512 MB (The game can run with Intel Integrated Graphics Cards, although Steam says it can't, but expect poor performance); This requirement isn't relevant for M1/M2 Macs.
4 GB storage space.

Cities Skylines for Mac – Recommended Requirements:

macOS 10.11 (El Capitan) or later.
Intel Core i5-3470, 3.20GHz or M1/M2.
8 GB RAM or Unified Memory (for M1/M2 Macs).
nVIDIA GeForce GTX 660, 2 GB or AMD Radeon HD 7870, 2 GB; This requirement isn't relevant for M1/M2 Macs.
4 GB storage space.
Cities Skylines MacBook performance
The expected Cities Skylines MacBook performance can vary greatly, based on the specific model in use. For instance, MacBook Pro models from 2018 onwards with dedicated graphics handle the game comfortably on medium to high settings, rendering intricate city details with ease. On the other hand, a 2017 MacBook Air may struggle when your city reaches a larger population, necessitating a reduction in graphic settings to ensure fluid gameplay. Adding mods and assets can also strain performance, especially on older models. Therefore, a user with a Mac Mini M1 might experience surprising efficiency due to Apple Silicon's optimization, but an older iMac might show its age. Fine-tuning settings based on your specific model is key to getting the best possible Cities Skylines MacBook performance that your machine can realistically provide.
How to play Cities Skylines on Mac?
To play Cities Skylines on Mac, there are multiple avenues available. The most straightforward approach is to download it directly from Steam, ensuring you choose the Mac-compatible version. However, for those keen to explore beyond traditional downloading methods, cloud gaming platforms provide a compelling alternative. Services like Boosteroid, Xbox Cloud Gaming, and GeForce Now offer the game through their platforms. These services stream the game to your device, negating the need for hefty downloads or high-end hardware requirements. Whether you choose the conventional route via Steam or decide to use cloud gaming to play Cities Skylines on Mac, both provide an opportunity to craft your ideal cityscape on your Apple machine without any major hiccups.
To play the game, you must first own it, unless you want to stream it through the XCloud platform (see below), in which case you don't need to purchase the game. You can get the game on Steam and the Epic Games Store, but note that the the Cities Skylines Mac version is only available on Steam. Also, if you want to stream the game via Boosteroid cloud gaming, you'll need the Steam version of Cities Skylines. On GeForce Now, both the Steam and the Epic Games variants of the game are supported.
If you want to play the native version of Cities Skylines on Mac, it's enough to buy the game from Steam and download and launch it through the Steam client. If you prefer cloud gaming, the next guides will show you how to stream the game to your Mac:
Play Cities: Skylines with Boosteroid
Recommended Method
Boosteroid Cloud Gaming
Why we recommend Boosteroid over the other methods
Boosteroid has the best 'bang for buck' of all methods. It provides fast support for new big titles, hits a constant high performance level (60 FPS) that's rarely achievable except for native mac ports, and with graphics options reserved for high-end PCs. It requires only a good internet connection.
GeForce Now is a higher-value alternative, but to achieve better results than Boosteroid, the service wants 6-month payments to subscribe to its highest tier. We recommend starting with Boosteroid, then switching to GFN later if you feel like it.
Methods like Game Porting Toolkit or Crossover will not give you a good experience in general and will drain your battery fast.
Our Policy

Read why you should trust us.

Direct Link

Try Boosteroid
1. Create a Boosteroid account or use your Google account to sign up to Boosteroid (note that Boosteroid only supports the Steam version of Cities: Skylines).
2. Once you are logged in, click your account's name in the top-right and then click Subscribe on the next page.
3. Pick a preferred plan, enter the necessary payment details, and start your subscription to the service.
4. Select the search button from the top, type the game's name, and click on Play when you see the game appear as a search result.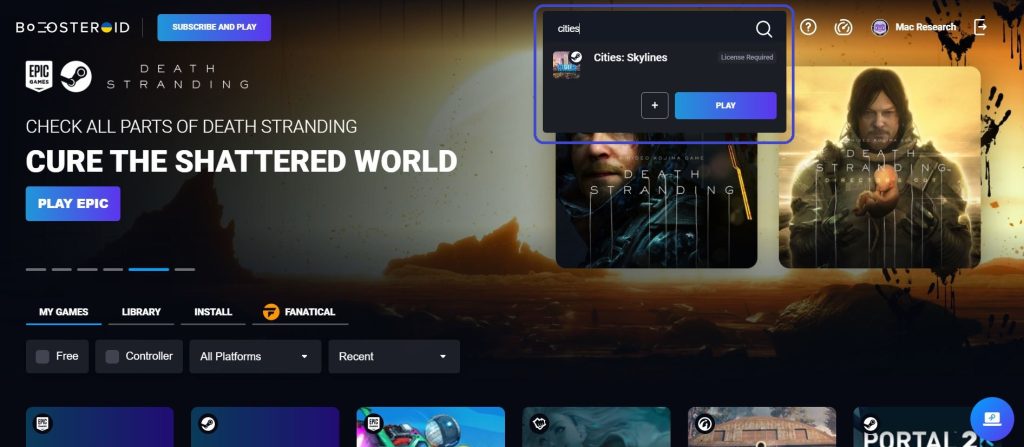 5. Allow Boosteroid to connect to your Steam account, then wait as the game loads, enter your steam credentials, and log in – the game will start after this.
Play Cities: Skylines on Mac with Xbox Cloud Gaming
To dive into the vast urban landscapes of Cities Skylines via Xbox Cloud Gaming, you must first get onboard with the Xbox Game Pass Ultimate. This pass doesn't just grant you access to Cities Skylines, but a plethora of other titles as well, without the necessity of purchasing them separately. The good news for Mac users is that Cities Skylines, alongside many other games, are part of the XCloud service, thus side-stepping any macOS compatibility issues. Here's the walkthrough:
1. Initiate your journey by following the link below. Click 'Join', sign in with your Microsoft credentials (or establish one if absent). Opt for the Game Pass Ultimate Plan, furnishing the required payment specifics.
For a seamless experience, we vouch for XCloud via Google Chrome or Mozilla Firefox.
2. Post-subscription, hit the Game Pass tab, proceed to Xbox Cloud Gaming (Beta), and input 'Cities Skylines' in the search bar. If you possess a gaming controller, sync it with your Mac at this juncture.
3. Click Play to inaugurate your city-building. If utilizing the browser extension, a simple screen center click will do the trick.
Play Cities: Skylines with GeForce Now
We have a detailed guide on how to set up and use the GeForce Now cloud gaming service that you can find and read on the link below. As already mentioned, GFN supports both the Steam and the Epic Games versions of Cities Skylines.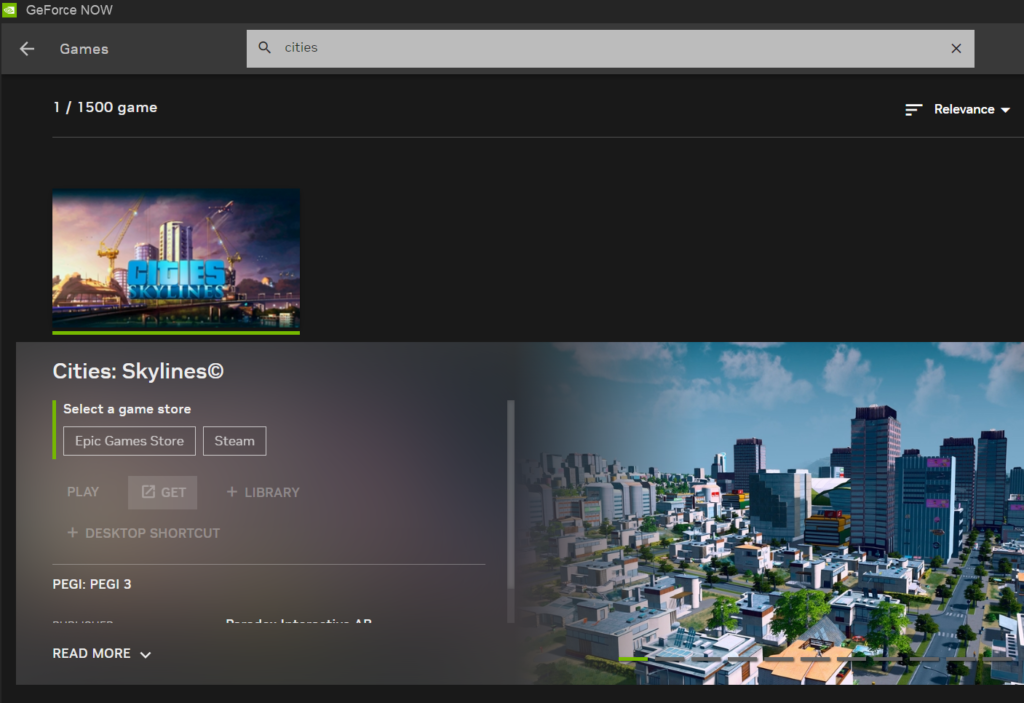 3. Click Play to inaugurate your city-building. If utilizing the browser extension, a simple screen center click will do the trick.
Play Cities: Skylines on Mac with Steam
Finally, here are our instructions on how to play the native Cities Skylines Mac version:
If you don't have a Steam account, the first thing to do is to create one on the official website and log in.
After that, in the upper right corner of the screen, click the "Install Steam" button and download the Steam client installer for Mac.
Run the installer on your Mac and set up your Steam client.
Once this is done, go to the Steam library and search for the game.
Purchase the Mac game version and complete your order.
You should find your purchased game in your Steam library. Click on "Install" to download the game. It may take a few minutes for the installation to complete.
Finally, start playing the game from Steam's library and enjoy.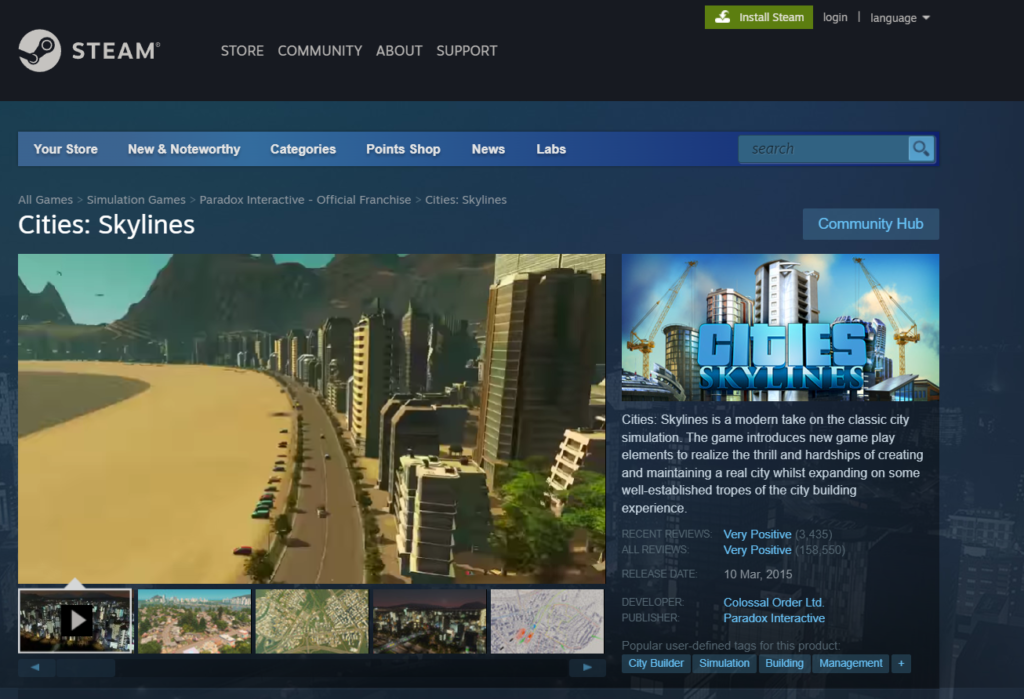 Cities Skylines on Mac: Building Dreams One Click at a Time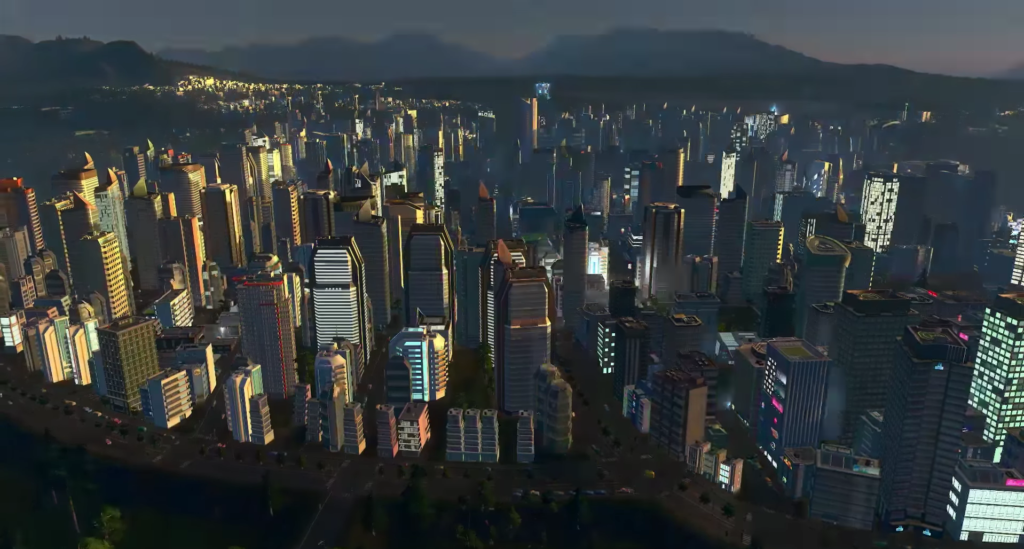 At the heart of every gamer lies the dream of creating, managing, and witnessing the rise (or sometimes fall) of their own metropolis. Thankfully, with Cities Skylines available on our beloved Macs, we no longer need to gaze wistfully at our PC counterparts. We, too, can be the mayors of our dreams… or nightmares. So, let's embark on a journey down the lanes of this city-simulation game, shall we?
The Aesthetics: Clear, Crisp, and So Darn Colorful
You don't need a degree in Graphic Design to appreciate the visuals of Cities Skylines. The game sparkles on the Mac, making every detail, from the winding roads to the bustling marketplaces, pop. It feels less like playing a game and more like peering into a living, breathing miniature world.
Gameplay: It's Not All About Bricks and Mortar
When you first jump into Cities Skylines, you might think, "Ah, I'll pop down a few roads, some houses, maybe a fire station or two." Fast forward a few hours, and you're knee-deep in sewage system dilemmas and wracking your brain over public transportation routes. Cities Skylines on Mac is as much about strategy and planning as it is about creativity.
Performance: A Smooth Ride or Rocky Road?
For the majority of Mac users, especially if you're rocking one of the newer models, expect a buttery smooth experience. Older models might require some settings tweaks but worry not; they can still take part in the urban planning fiesta. Just remember, if you're trying to run Cities Skylines on that Mac you've had since the dawn of time, expect a bit of turbulence!
Modding: Your City, Your Rules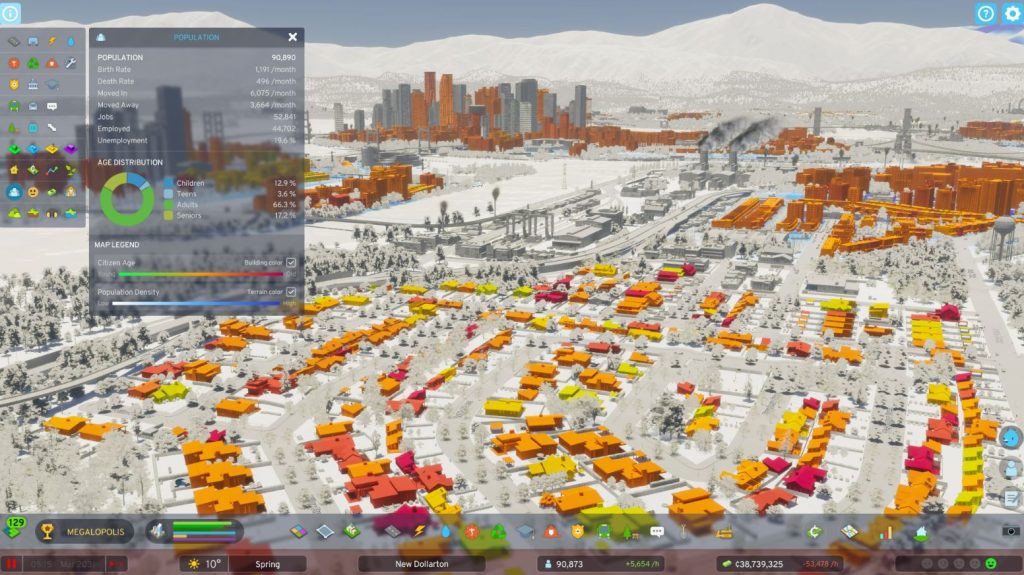 What's better than a game with endless possibilities? A game with endless possibilities that also lets you mod it to your heart's content! Want your own version of the Statue of Liberty? Or maybe a UFO landing pad? Cities Skylines doesn't judge – it embraces. Dive deep into the modding community and tailor your city to your quirkiest desires.
A Spoonful of Humor: Because Life's Too Short
Amongst the hustle and bustle of managing a growing city, Cities Skylines on Mac throws in a touch of humor. It's a friendly reminder not to take life, or the game, too seriously. Maybe it's a cheeky advertisement on a billboard or a witty citizen complaint; this game has a knack for making you smile when you least expect it.
Mac Integration: Like Peanut Butter and Jelly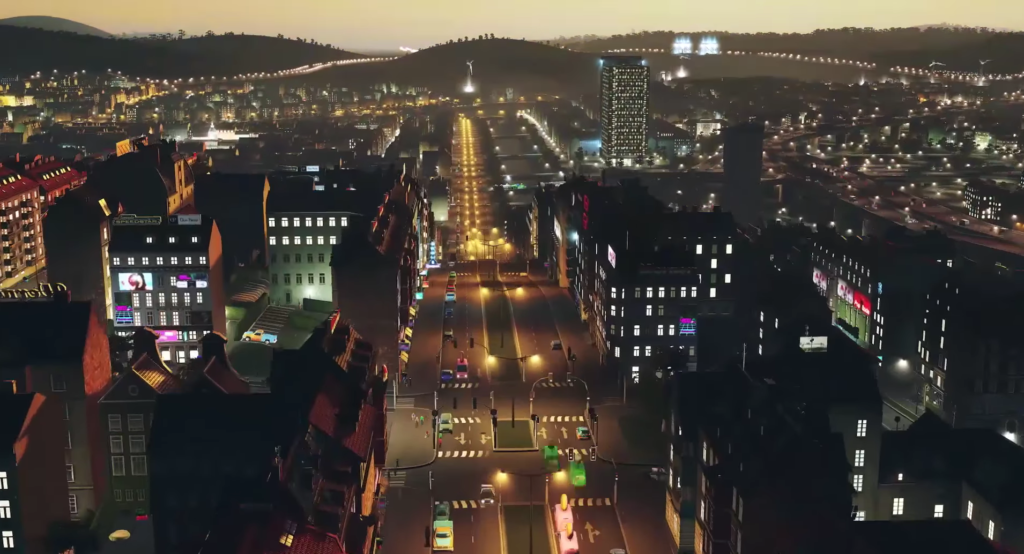 Navigating the vast expanses of your city is a breeze with the Mac touchpad. Pinching, zooming, and sliding feel intuitive. Plus, those with the Magic Mouse will appreciate the ease with which they can survey their urban empire. Cities Skylines has integrated the Mac's features nicely, making the gameplay feel even more native and immersive.
Diverse Challenges: Because Who Wants Monotony?
Every city has its problems, and yours will be no exception. Maybe it's a crime wave, an alien invasion, or just Dave from down the road complaining about the noise again. These challenges keep you engaged, ensuring that no two play sessions feel the same. It's this variety that keeps us coming back for more, even if it's just to silence Dave.
Economics and Management: Don the Mayor's Hat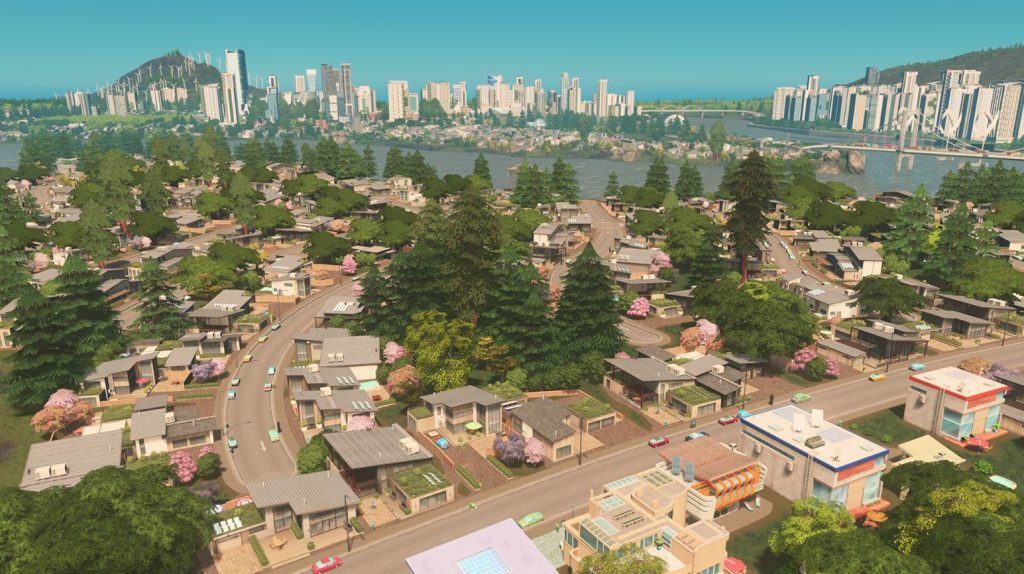 You'll need more than an architect's eye to succeed. A good mayor must manage the city's finances, infrastructure, and policies, all while ensuring the happiness of its citizens. If you've ever daydreamed about being in charge (without any real-world consequences), Cities Skylines provides the perfect playground.
Final Thoughts
Cities Skylines on Mac is not just another game; it's an experience. It's about crafting stories, facing challenges, and celebrating successes. Whether you're a strategic thinker, a budding architect, or someone looking for a relaxed gaming session after a long day, this game caters to all. The Mac version holds its own, giving users an immersive and enjoyable gaming experience. So, why wait? Dive in, and let the sounds of construction, the hum of traffic, and the occasional alien invasion (yes, really) fill your hours. Your metropolis awaits, mayor!
Martina Nikolova
Martina likes to get into nitty-gritty of tomorrow's tech, from product design across to security based solutions. A long time mac user and developer, she has the expertise and strives to give new insight