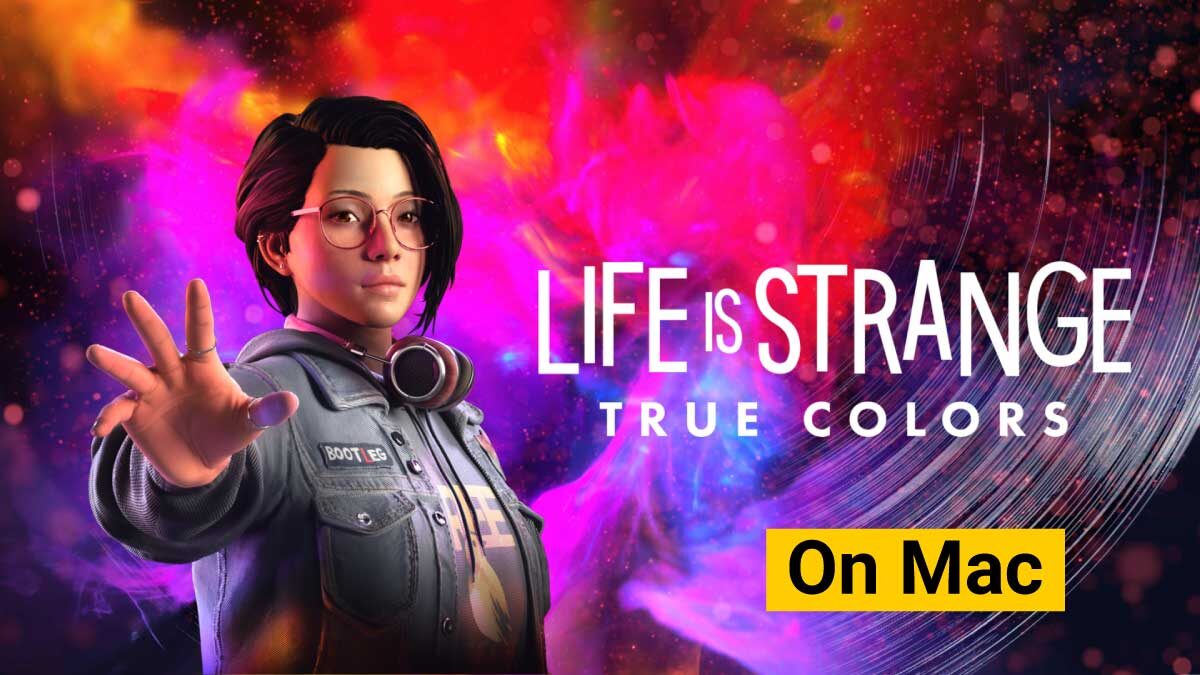 About Life is Strange: True Colors on Mac
Life is Strange: True Colors is the upcoming fifth installment of the Life is Strange video game series, and thus far it seems it won't be officially playable on Mac. Life is Strange: True Colors may still get a macOS version in the future, though.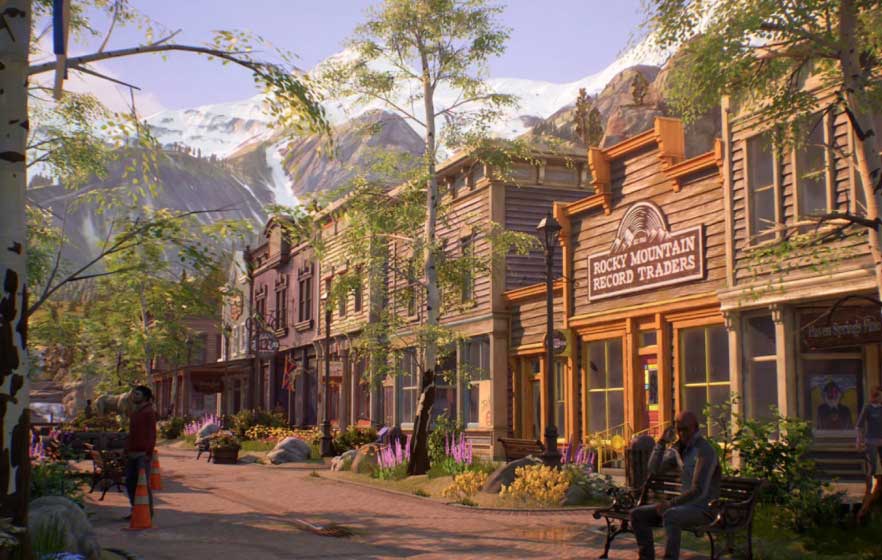 For those of you who are not particularly familiar with this video game franchise, Life is Strange is a third-person, single-player graphic adventure game series developed by Dontnod Entertainment. The series primarily focuses on fetch quests and puzzle-solving rather than raw adrenaline-fuelled action. In that regard, it is a rather laid-back series of games that encourages you to take your time and immerse yourself in its world.
Editors' Choice: Play Genshin Impact on Mac
Main Machanics
The main mechanic or gimmick of the first game is the protagonist's ability to time travel into the past and change past events and their effect in the present. The following installments give their protagonists other special powers which help both with making the gameplay more engaging as well as with furthering the plot in meaningful ways. While there's no shortage of games that make use of similar time-traveling mechanics or other special powers given to the games' protagonists, the thing that sets Life is Strange apart from them is its emotional depth. Rather than striving to use the special powers of its main characters to make a game's action more exciting and dynamic, Life is Strange employs, such mechanics, as a way to get the player to contemplate their choices and the consequences that they could have in the future.
Special Powers
Another element that works really well in combination with the game's protagonists' special powers is its branching dialogue options, which is a mechanic akin to the way dialogue is used in RPG games such as Fallout or Knights of the Old Republic. Depending on what dialogue choices you make, the conversation could take different turns and conclude in different ways that could affect the entire narrative of the game. On a larger scale, this also applies to the action choices you make throughout the game. One note that must be made here, however, is that, while these games give the player the freedom of choice and teach them about causality and the importance of one's actions and words in regard to how they may affect future events, the games themselves are still linear – the main storyline will still develop in its intended way and the main thing that will change depending on your choices throughout the gameplay is your experience with the story. Make no mistake, however, this linear nature of Life is Strange doesn't take away anything from the emotional impact that the game has on most players by the time they've finished playing one (or more) of the series' installments.
Alex Chen
The latest installment of the game will take this trademark emotional depth of the series a step further by giving its protagonist, Alex Chen, the ability to look into, absorb, and manipulate the emotions of other characters, leading to thought-provoking scenarios where the player is unlikely to find any clear-cut answers to the questions posed by the game.
Whether you are a fan of this series who wants to learn what happens next in the game's story or have never before played Life is Strange, but want to first try its latest installment, if you want to run this game on your desktop Mac or MacBook, it may be disappointing to learn that, for the time being, you won't be able to do that (at least not in a conventional way). While the first three games of this series have been ported to macOS, Mac versions for the fourth (The Awesome Adventures of Captain Spirit) and the upcoming fifth installments are yet to be announced (and released) and it doesn't seem like this is going to happen any time soon.
On Mac
Now, we have some good and some bad news if you are among those Mac users who want to be able to play Life is Strange: True Colors on their Mac right now. The good news is that, though there isn't an official macOS version of the game, it should still technically be possible to run it on your Mac through workaround methods. The bad news is exactly that – you will have to resort to workarounds, and getting those to work could sometimes be finicky and not give you the optimal gameplay experience. Still, if you really want to get this game running on your Mac, we will do what we can to assist you with that.
How to play Life is Strange: True Colors on Mac?
To play Life is Strange: True Colors on Mac, you can install Windows on the computer using Boot Camp and run the game in the Windows partition. Another option to play Life is Strange: True Colors on Mac is through Google Stadia or GeForce Now.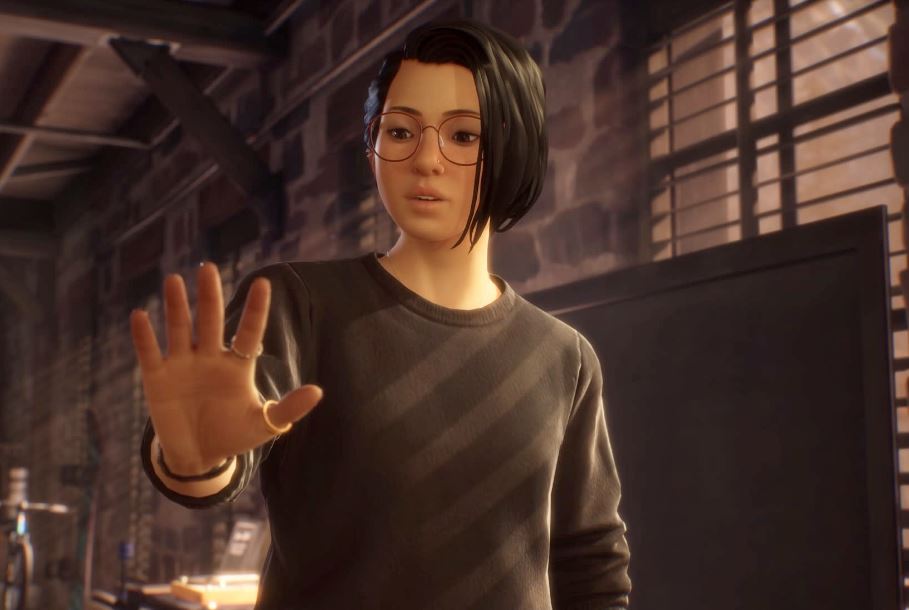 Both variants have their pros and cons, and it's up to you to decide which one would work best for you. Still, we would recommend first try running the game through GeForce Now/Google Stadia because this would require significantly less effort from you, and if you aren't satisfied by the result, you won't need to undo anything you've done up to that point. On the other hand, if you decide to install Windows on your Mac and then run the game from the Windows partition, this would be both quite time-consuming and, if it doesn't work as intended, you will have to go through the same process in a reverse order to remove the Windows partition from your Mac as you will probably not need it for anything else.
Play Life is Strange: True Colors using GeForce Now
Pros:
Easy to set up
You won't have to undo anything if you aren't satisfied by the result
Cons:
Performance may be laggy (mostly dependent on your Internet connection)
It may take some time before the game becomes available on GeForce Now
True Colors Set Up Methods
Methods
Advantage
Disadvantage
Cloud Gaming
– No set-up required – Register and Play
– Access to a Library of over 70 top-rated free Games
– Smooth performance
– Compatible with M1 and Intel Macs
– Monthly Fee
– Requires Decent Internet Connection
– No Free Trial
BootCamp
– Free to use any time
– Windows 10 Environment

– Painful Setup
– Mediocre Performance
– Only Compatible with Intel Macs

Parallels Virtual Machine
– Easy Set-up
– Adequate Performance
– Play almost any PC game
– Windows 11 environment
– Compatible with M1 and Intel Macs
– 14-day free trial
– Yearly Fee
True Colors with Cloud Gaming
True Colors is now available to play on cloud gaming servers. This assures NO
compatibility issues while playing on your Mac as well as top-notch performance.
Step 1. Get True Colors
Before playing True Colors make sure you get the game through the official websites. For the moment only Steam version is compatible with cloud gaming services such as Boosteriod and Geforce.
Update: Limited time offer now available at CDkeys.com, – 60% Discount for just $27.59 (Origin Launcher)
Step 2. Register and Add True Colors To Boosteroid Cloud Gaming Library
All you need to do now is register for Boosteroid. This allows you to add True Colors to their Cloud Gaming Library. Once uploaded you can seamlessly play the game from your Mac, TV or Mobile Device.

When Registered you will have additional access to more than 70 top-rated games for free. Pricing varies depending on the subscription plan.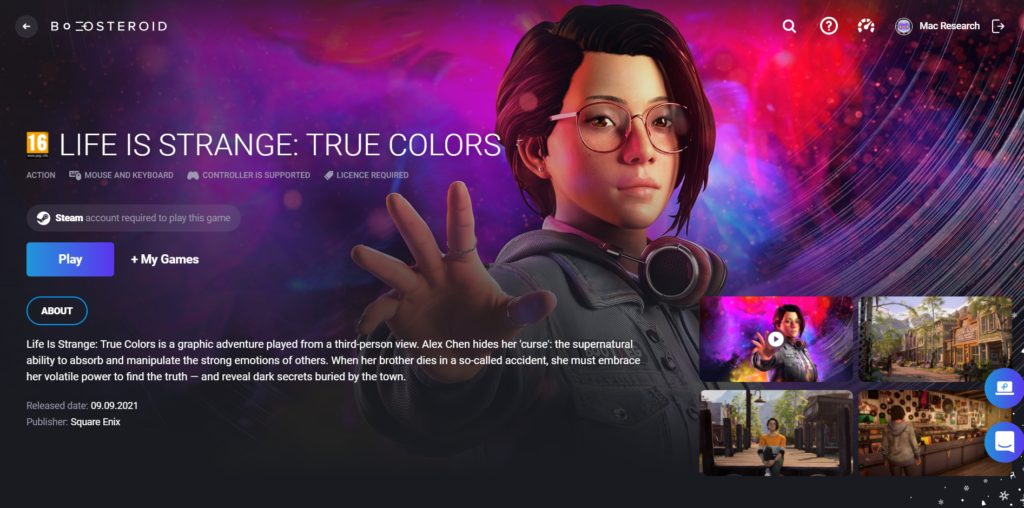 Here's how to set up GeForce Now and use this cloud gaming service to play Life is Strange: True Colors on your Mac:
Open the official GeForce Now site and select the type of membership you prefer.
Create a GeForce account or log in with Facebook or Google.
Download the GeForce app for macOS – if your Mac asks you whether you are certain you want to download the app, confirm that you want to download it.
When the app is downloaded, drag it to the Applications folder of your Mac.
Open the GeForce Now app and sign in with your account.
If you have an account in a third-party games library such as Steam or GOG, you can connect them to your GeForce Now account.
Find Life is Strange in the GeForce Now library or the third-party library and start playing it.*
*Note that, in order to play a given game through GeForce Now, that game must be supported in GeForce Now. It is expected for Life is Strange: True Colors to be supported in GeForce Now in the near future (since the previous Life is Strange games are supported) but it will likely not be at the time of the game's release.
The process of using the Google Stadia service is pretty much the same, but this service isn't available everywhere, so you may first want to try with GeForce Now, because you may not be able to use Google Stadia depending on where you live.
Play Life is Strange: True Colors by installing Windows 10 on your Mac
Pros:
The game's performance won't be dependent on your Internet connection
You won't need to wait for the game to receive support on GeForce Now
Cons:
It takes a lot of time and storage spec on your Mac to set everything up
If you are not satisfied, you will need to spend extra time uninstalling Windows 10 from your Mac.
Extra taxing for the computer.
If for some reason you have been unable to get the game to run on your Mac/MacBook with the help of GeForce Now/Google Stadia, then the other option is to install Windows 10 on your Mac and then download the Windows version of the game in the Windows 10 petition of the computer and run it from there. Before you start, make sure that there are no less than 150 gigabytes of free space on your Mac (preferably more). Also, it's best if your Mac meets the recommended hardware requirements for the game – if it only meets the minimum one or scores a bit above them, you will probably get pretty bad performance during gameplay which would likely ruin your experience with the game. Here are the official requirements for the game:
Minimum Requirements:
Processor: AMD Phenom II X4 965, 3.40 GHz / Intel Core i5-2300, 2.80 GHz or equivalent
Memory: 6 GB RAM
Graphics: Radeon HD 7790, 2 GB / GeForce GTX 750Ti, 2 GB
DirectX: Version 11
Storage: 30 GB available space
Recommended:
Processor: AMD FX-8350, 4.00 GHz / Intel Core i5-3470, 3.20 GHz or equivalent
Memory: 8 GB RAM
Graphics: Radeon RX 590, 8 GB / GeForce GTX 1060, 6 GB
DirectX: Version 11
Storage: 30 GB available space
Installing Windows 10 on Mac
Search in Google for "Windows 10 download for Mac", open the first search result that's not an ad and is from the official Microsoft site, select the regular "Windows 10" version of the OS, and click on Confirm.

Select a language and click Confirm again.
Select the 64-bit version of Windows 10, if asked to pick a download location, choose your Desktop, and wait for the ISO file to download. If you weren't asked to select a download location, the file has most likely been saved in your Downloads folder. Note that the file is big and downloading it is bound to take some time.

Click Go from the menu bar, select Applications, and open Utilities.
Start the utility labelled Boot Camp Assistant and click on Continue when it opens.
On the next page, drag the dot between the two partitions to the left to give the Windows partition enough space (at least 150 GB) and then select Choose a Windows 10 ISO file and click on Choose.

Next, navigate to the ISO file you downloaded, click on it, select Open, and then click on Install.
This is the first stage of the installation – at a certain point, macOS will ask you to fill in your password, do that, click OK, and wait for the system to restart.
When your Mac restarts, you should see the Windows logo on its screen – pick your preferred language, select Next, and when asked for your Windows product key, fill it in and select Next, or, if you don't have one, click on Skip.

If on the next page you get asked which Windows version you'd like to install, we recommend the Windows 10 Home edition – there's really no need to install the Pro one if you only want to use Windows to play Life is Strange (or any other game).

Finally, click on I Agree, select Next, and the installation will commence – be patient and wait for your Mac to restart after the installation completes.
When the computer starts back up, it should now boot into Windows and you will be given the option to customize your Windows 10 settings or use the default ones – choose either option (we recommend going through the customization process).
Next, create a Windows account – type in a name and a password (you can skip creating a password, but it's recommended for security reasons).
On the next page, you can choose to activate and customize Cortana or skip the step – pick the option you prefer.
After this, you should be seeing the Windows 10 GUI and the Boot Camp Assistant should be open in it – click Next in the Assistant, then select I Accept, and click Next again – this will start the installation of driver updates for Windows 10 on your Mac. When asked for permission to install something during this process, select Yes.
After the installation ends, click Finish and wait for your Mac to restart. After that, open the Start Menu, go to Apple Software Update, wait until the system finds available updates, check all of them, and select Install. Again, if your approval is required for anything, click the Yes option. When the updates are installed, click Yes to restart the system.
Lastly, when your Mac restarts, open the Start Menu again, go to Settings (the gear icon), click Update & Security, then Windows Update from the left, and wait as the system scans for Windows updates and begins installing them. This process can take a while, and after it's finished, you will see a Restart Now option that you must click to restart the computer one more time.
After you've installed Windows 10 and all required updates, you can download the Life is Strange: True Colors game and play it. However, before we get to that, if (when) you need to return to the macOS partition of your Mac, click the slanted square button in the bottom-right, click Restart in macOS, and then click OK. If you didn't see the square icon, click the upwards arrow in the bottom-right, and it should be shown in the newly-opened box.
If you want to boot into Windows 10 from macOS, first go to Apple Menu > System Preferences > Startup Disk, click on the Padlock icon, fill in your password, and select Unlock.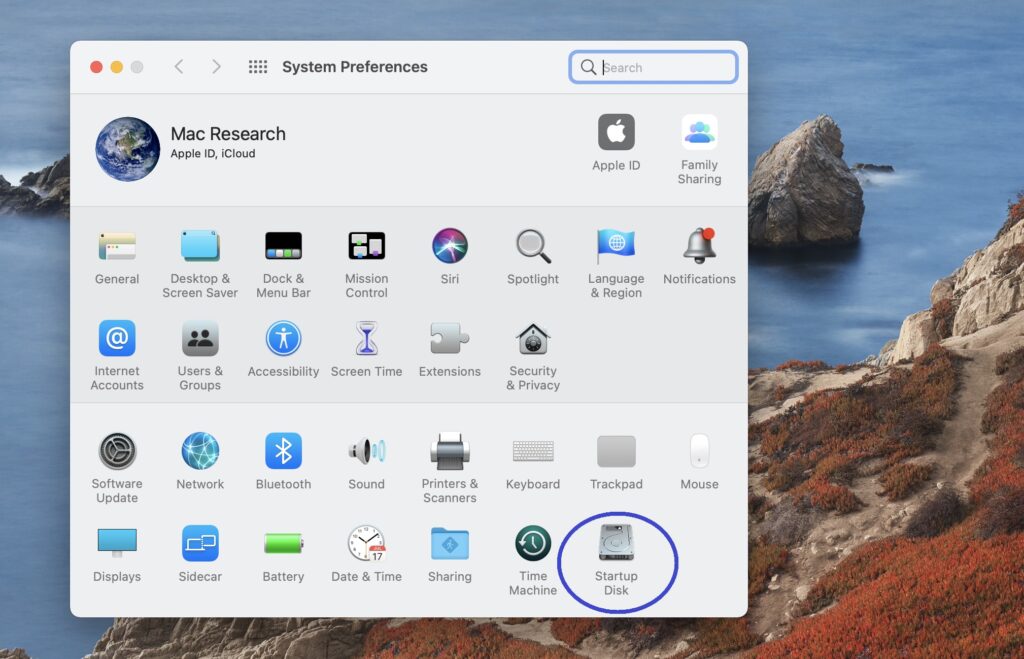 Then select Bootcamp Windows and click on the Restart button.
Installing Life is Strange: True Colors on Mac
This is actually the easiest part of this guide, simply boot into Windows 10, go to Steam where the game is available, enter your Steam account (or create one if you don't have an account), add the game to your shopping cart, and then purchase it. After this, download it and install it following the on-screen instructions, and you should be ready to go.
Martina Nikolova
Martina likes to get into nitty-gritty of tomorrow's tech, from product design across to security based solutions. A long time mac user and developer, she has the expertise and strives to give new insight