Is Apple Store Open Near Me?
Martina Nikolova, 2 months ago
0
3 min

read
366
Quick Answer
When Will Apple Stores Reopen near me? (United States)

At the moment some Apple stores are close and they will remain so until further notice. The situation surrounding the global pandemic and lockdown regulations has served as reason for these measures. But rest assured that the company is keeping up with the latest news and developments regarding the current situation and despite the physical locations not being in operation at the moment, Apple is still committed to offering the best possible service to its customers.

If you are in need of support, feel free to contact Apple at support.apple.com or dial 800‑275‑2273. And if you would like to make a purchase that will be delivered to you, please visit apple.com or the Apple Store app.

Apple Stores Reopening In Most States
The world is gradually coming back to life again after weeks of lockdown as measures aimed at countering the coronavirus pandemic. And, yes, that includes many Apple stores, as well. However, as you might have expected, things are being done step by step and not all locations are being reopened at once.
Apple Stores are relying on the CDC guidelines as reference as to which of its retail stores will reopen. Furthermore, anti-pandemic measures will be set in place in these locations, such as customers' temperatures will be taken before they are allowed to enter. Masks will be obligatory for entry as well, and Apple will provide you with one if you don't have a mask of your own. Furthermore, there will be certain restrictions as to the number of people allowed in stores at a time. And although customers will have the opportunity to browse, to keep things efficient, it is advisable to only come for service appointments for bug fixes on iphones and macs
Is Apple Store Open Near Me?
Many of our users are asking "Is Apple Store Open Near Me?". Currently there are 32 stores open of the 271 stores available in the United States. We have listed the ones that are in operation at the moment, in each of the 50 states.
Apple Stores Reopening in the United States: 32
Alabama – 2 of 2
Alaska – 1 of 1
Arizona – 0 of 6
Arkansas – 1 of 1
California – 7 of 53

Bakersfield
Fresno
Modesto
Monterey
Roseville
Sacramento
San Luis Obispo

Colorado – 1 of 6
Connecticut – 0 of 7
Delaware – 0 of 1
District of Columbia – 0 of 2
Florida – 7 of 18

Altamonte Springs
Brandon
Jacksonville
Orlando – 2 of 2
Sarasota
Tampa

Georgia – 0 of 6
Hawaii – 3 of 3
Idaho – 1 of 1
Illinois – 0 of 9
Indiana – 0 of 2
Iowa – 0 of 1
Kansas – 0 of 1
Kentucky – 0 of 2
Louisiana – 0 of 2
Maine – 0 of 1
Maryland – 0 of 5
Massachusetts – 0 of 11
Michigan – 0 of 6
Minnesota – 0 of 5
Mississippi – 0 of 1
Missouri – 0 of 3
Nebraska – 0 of 1
Nevada – 0 of 5
New Hampshire – 0 of 3
New Jersey – 0 of 11
New Mexico – 0 of 1
New York – 0 of 22
North Carolina – 0 of 5
Ohio – 0 of 8
Oklahoma – 2 of 2
Oregon – 0 of 3
Pennsylvania – 0 of 9
Rhode Island – 0 of 1
South Carolina 1 of 2
Tennessee – 0 of 4
Texas – 0 of 17
Utah – 0 of 3
Virginia – 0 of 9
Washington – 6 of 6
Wisconsin – 0 of 3
Where can I find more information on when Apple stores open near me?
If there is a specific store that you would like to check the opening hours for or simply keep an eye on for whenever it will reopen, please visit the official Apple store list here (only for physical stores in the USA): https://www.apple.com/retail/storelist/
Enjoy Free Games From Epic game Store
While you wait you can download for free GTA V and run it on you mac. GTA V is total free to download and play, all you need to do is follow the instructions on how to install the game on your Mac.
Related posts
Authour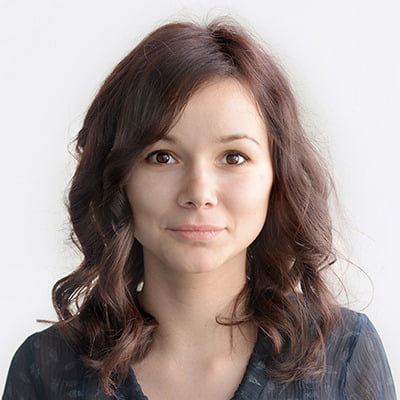 Martina is the managing consultant for UX/UI and security analysis applications. She has 8 years experience in Mac related software solutions. Her MBA Degree in Finance has given her a broader perspective on FinTech Startups.
Ask question