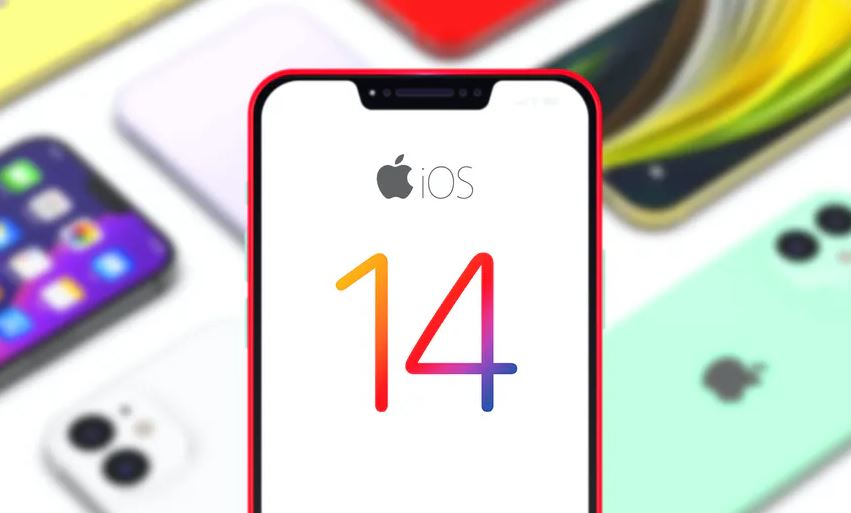 iOS 14.5 Release – What We Know
Martina Nikolova, 2 years ago
0
5 min

read
Update: It has been confirmed that the latest iOS update, iOS 14.5, will be publicly released today (26th of April) or tomorrow (27th of April) at 10 a.m.
In the following paragraphs, we will share with you what we know thus far about this latest iOS update, and we will tell you what new features and improvements it will bring.
What changes does iOS 14.5 bring?
One of the main new features that will come with iOS 14.5 is such that allows the user to unlock their iPhone using their Apple Watch while they are wearing a face mask. In order for the feature to work, the user's Apple Watch would also have to be updated to the watchOS 7.4 version which is set to be released alongside iOS 14.5.
Once both the iPhone and the Apple Watch have received their respective updates, the new feature will automatically unlock the iPhone if the user is wearing a face mask, and it will show a notification on the Apple Watch that the phone was unlocked by it. Additionally, there will be an option for quickly locking the smartphone from the Apple Watch.
One other major change is the new App Tracking Transparency policy which focuses on improved user privacy. This new feature will require third-party apps to request user permission before they could track the user's activity and gather advertising data from the device. Also, the users will be able to see which applications have made a permission request to track and monitor the user's activity. This information will be available under Settings and from there, users will be able to change the permissions settings for each app.
In practice, once the feature gets added to your device after the update is installed, you will see a pop-up on your device screen when you open any third-party app (such as Facebook, WhatsApp, etc.) and that pop-up will tell you that the application will likely try to monitor your activities to collect advertising data. The pop-up will give you two options to choose from: to ask the app not to track you and to allow it to track you.
After it was first announced that Apple would implement this feature into iOS, major companies like Facebook stated their disgruntlement with regards to the change.
The next significant change is the improved Siri intelligence that allows the virtual assistant to adapt its behavior in accordance with the music app that you prefer to use. The need for this feature stems from the fact that iOS lacks an option to set a "default" music app as the device's default. With the new change, Siri will be able to tell which music app you prefer using and adapt its behavior accordingly.
In other words, the first time you ask Siri to play music once iOS 14.5 is installed, the assistant will ask you which music app you'd prefer to use and once you make a choice, it will remember your choice and will start playing music through the same music app by default in the future. Apps that this feature will work with are Pandora, Amazon Music, Spotify, and others.
One additional Siri change will be the assistant's voice. From iOS 14.5 on, the user will be able to choose from a total of three voice options – the female voice that was the default one up to this point as well as two additional ones.
Here is a list of the other new features and changes that come with iOS 14.5:
A tab "Items" will be added to the "Find My" application that will be for tracking AirTag accessories or third-party accessories.
It is likely that iOS 14.5 will introduce support for Apple Card Family Sharing, but it hasn't been confirmed whether this change will make it into the final update release.
iPads will receive a horizontal boot screen
The default Music app will receive several improvements such as swipe gestures, the option to share lyrics, and more.
AirPlay 2 support will be added for the Fitness+ workout.
Apple Maps will receive Waze-like features.
iOS 14.5 will come with support for PS5/Xbox Series X controllers.
A battery calibration feature will be introduced for iPhone with the new update.
iOS 14.5 update release
Typically, Apple doesn't make pre-announcements regarding point updates to iOS, but this time researchers were able to make an approximate guess regarding the date of the iOS 14.5 release.
According to Apple, the new App Tracking Transparency policy is to be released early in the spring alongside the upcoming iOS/iPad/tvOS 14 updates. Additionally, in a recent interview, Tim Crook mentioned that the feature in question is a couple of weeks away from being released.
In comparison, last year's iOS 13.4 release which was on the 24th of March, that update went through five stages of developer and beta tests.
iOS and iPadOS 14.5 are also likely to be linked to the release of new Apple hardware products such as the upcoming AirTag accessory, which will be specifically reliant on the software changes that iOS 14.5 is set to bring.
In other words, the new update and the release of AirTag should come around the same time.
Final Thoughts
It is clear that the latest iOS update and the AirTags accessories will be released soon alongside watchOS 7.4. There will be quite a few interesting changes that will come with this release adding more utility and functionality to the user's iPhones and iPads. However, there's also been some controversy relating to the App Tracking Transparency policy that many major companies are not too happy about. If you wish to learn more about why this policy is getting criticized, you can find more information on this page.
Martina Nikolova
Martina likes to get into nitty-gritty of tomorrow's tech, from product design across to security based solutions. A long time mac user and developer, she has the expertise and strives to give new insight