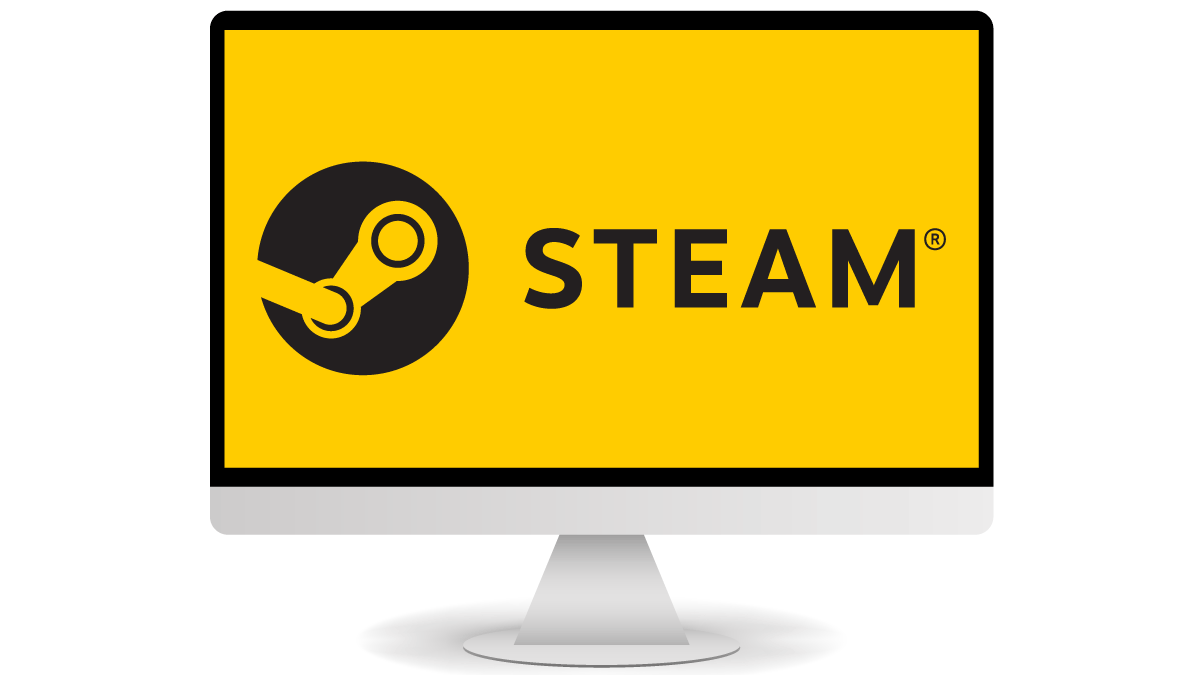 Steam is an incredibly popular and widely-used video game library developed by Valve from where you can download and play thousands upon thousands of gaming titles (both free and paid). Currently, Steam has a user base of over 21 million users – a record number for both Steam and video game distribution services as a whole.
The number of game titles that Steam offers is also impressive – there are currently over 23,000 gaming titles available on Steam so if you are looking for any particular game, chances are that it can be purchased from Steam (or play it for free if the game is free-to-play).
Now, if you have come to this article, you are probably a Mac user who wants to use their Mac machine to play some video games from the Steam platform. Macs are obviously not the most popular choice for gamers but this is definitely not to say that you cannot have some quality gaming experience on a Mac.
There are plenty of gaming titles that have versions for macOS and the majority of those games can be found on Steam. Setting up a Steam account, downloading the Steam client, and then using those to download and play games is not an overly complicated process but if you'd like to get a quick and comprehensive overview of how you can do that, we are here to help you.
How to set up Steam on Mac
To install Steam on Mac, you must go to store.steampowered.com and download the Steam client from there. However, before you install Steam on your Mac, you must first make sure that your computer meets the requirements for the client.
Obviously, these requirements are negligibly low and every modern day Mac should be able to meet them, yet we must still briefly mention them. First, your computer's macOS version needs to be at least 10.07 (macOS Lion) and you must have 1GB of free storage space. It is also recommended (but not required) to have a two-button USB mouse that you can connect to your Mac.
This is entirely because a large portion of the games on Steam are optimized for a Windows PC setup and are thus best played with a two-button mouse and keyboard. Of course, there are many games that can be played only with a keyboard or a keyboard and a trackpad.
Now, after you have made sure that your Mac meets the requirements to run Steam, it is time to set up the service.
The first thing you will have to do is go to store.steampowered.com and click on the Install Steam button from the top-right side of your screen. On the next page, you must select Install Steam Now (the Steam website should automatically detect that you are using a Mac machine and present you to the Mac version of the client). Steam will be downloaded to the ~/Downloads folder.
After the download is complete, go to the ~/Downloads folder, open the downloaded file (Steam.dmg), and select Agree. After a Finder window appears on your screen with the Steam icon and the Applications folder icon in it, drag the former to the latter – this will install the Steam client in your Applications folder.
Next, go to the Applications folder, open the Steam client (you will get a standard macOS warning that the game is downloaded from a third-party source, so select Open), and click on Create New Account (or log in to an existing Steam account if you have already created one for yourself). If this is the first time you are logging in to your account from the Mac you are using at the moment, an access code will be sent to the email you've used to create the account and you will need to copy that code and paste it in the client in order to log in to the account.

When creating a Steam account, note that the username must have more than eight characters and must not contain the words "valve" or "steam".
After you create a Steam account, a confirmation link will be sent to the email that you used to create the account and you will have to go to your email and click on that link to activate the account.
How to know if your Mac can run a given game
Before you download any particular game from Steam, you must first make sure that your Mac can run said game. There are two main factors that determine if you will be able to play a given game on your Mac machine:
Steam Compatibility with macOS
The first one is whether the game itself has a Mac version. Many video games are created without versions for Mac, and so they can't be downloaded and played from a Mac computer. One example of such a game is the newly-released and incredibly popular Cyberpunk 2077, which, unfortunately for many Mac users, has no Mac version. To find out if a given game is compatible with macOS, go to the game's page in the Steam client and you will see the supported operating systems on the game's price strip.
Here is the place where we wish to tell you that there is actually a valid and elegant method to play games such as Cyberpunk 2077 and other gaming titles that aren't compatible with macOS and that method involves using a service known as GeForce Now. If you are interested and want to learn more, go to this article that focuses on how to play Cyberpunk 2077 (and other games that lack a macOS version) on Mac.
Hardware Requirements
The second factor that needs to be considered is whether your Mac's hardware meets the system requirements of the game that you want to play. You can learn what the minimum and recommended requirements for a given game are by opening its page from the Steam client and scrolling down until you see them. As far as the hardware specifications of your Mac, you can see them by selecting the Apple Menu from the menu bar and clicking on About This Mac – this will show you a page with the specifications of the machine.
If your Mac meets the minimum requirements for a game, the game will probably run but you will have to use the lowest settings and even then the performance may not be particularly good. It is, therefore, advisable to play games with minimum system requirements that your Mac exceeds and it is even better if the machine's hardware meets or exceeds the recommended requirements.
Here, once again, we want to mention the option to use the GeForce Now service or another similar game streaming service as it can allow you to play demanding and resource-intensive games on a Mac computer that would otherwise not be able to support them.
How to download and Steam games on Mac
Once you have chosen a game you want to play and have determined that your Mac can run it, follow the next instructions to install that game and start playing it.
Once you have confirmed that your Mac can run the game you want to play, go to that game's page from the Steam client, and click on the Play Game button for games that are free-to-play or on the Add to Cart button for games that you need to purchase first. If the game is paid, after you add the game to the cart, go to the latter and finish the game purchase by clicking on Purchase for myself. If you are buying the game as a gift for someone else, select the Purchase as a gift option.
After clicking on Play Game or after purchasing the game that you want, choose whether you want a Desktop shortcut to be created for the game and change the location where the game's files will be downloaded (the last one isn't recommended unless you know what you are doing) and then click on Next.
Wait for the game files to be created in the specified folder and then click on Play Game to start the game. Later, if you want to start the game, you can launch it from the Steam client, by going to the game's page, you can use the game's Shortcut (if you have created one during the installation), or you can go to the game's folder and start the game from there.
How to use game filters on Steam
As we mentioned at the start of this post, there are thousands upon thousands of game titles available on Steam and so it can oftentimes take some time to choose which game you want to play. Of course, if you are looking for a specific game, you can simply type its name in the search field in the Steam client and go directly to that game you want. However, if you haven't yet decided what you want to play, it could greatly help you to use the different filtering options that the Steam client offers.
To browse Steam and look for games that may be a good fit for you, you can select the Games/Browse dropdown menu and then pick any of the pre-made games lists that are available there – the lists there range from a Free to Play and Early Access list to genre-specific lists such as Action games or an RPG games list. There is also a dedicated list of games that support the macOS system so you can directly go there to browser for games that have a Mac version.
Once you pick a games list and start browsing through it, you can adjust the filtering options by ticking any of the boxes to the right of your screen in order to narrow down the selection of games that are shown to you. For instance, if you have chosen to browse for Action games, you can tick the Mac OS X checkbox to the right in order to only see games that can be run on your Mac. There are many other filtering options so take your time to explore them and use the ones that could help you find a game that fits your preferences.
Remember that you can, at any time, uncheck the any of the boxes you have previously ticked to stop the respective filter from influencing your browsing. If there is a game you think you may like but you don't want to try it out right away, you can click on the Add to wishlist option from the game's page and the game will be saved to your Wishlist that you can access by clicking on the Wishlist option at the top of the window (above the search field). The Wishlist is similar to a Favourites system and so it allows you to find more easily games that you may want to try out in the future.
Using the Steam Library
Your Steam profile has a library of the games that you have purchased and played that gets updated automatically and from where you access the games that you own as well as see interesting information about playing those games such as total gameplay duration, achievement badges (for games that have those), your place among Steam leaderboards, etc.
The Steam library also allows you to start the games that you own so this is one way you could start playing a given game instead of having to find its launcher on your Mac. If your personal Steam library has many titles added to it, you can select the small button to the right of the search box at the top and select the filter that will limit your search to only the games that are available in your library, making it easier to find a particular game from the library.
How to Uninstall Steam
Even though there would probably hardly ever be any strong reason to uninstall Steam as it doesn't take a lot of space or require lots of system resources, if you still decide to do that, here's how to uninstall it.
First, go to the Applications folder and drag the Steam icon to Trash.
Next, open Go, select Library > Application Support, and drag to Trash the Steam folder.
If you want to keep your personalized Steam settings and game data, do not delete the entire Steam folder and instead delete everything that's inside of it except for the SteamApps file.
Martina Nikolova
Martina likes to get into nitty-gritty of tomorrow's tech, from product design across to security based solutions. A long time mac user and developer, she has the expertise and strives to give new insight