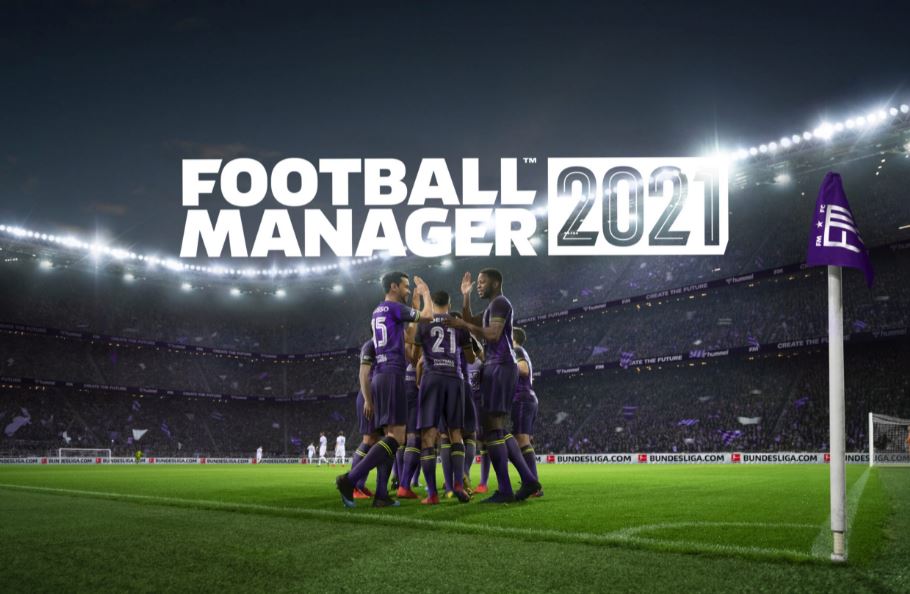 Football Manager 2021 Mac
Martina Nikolova, 2 years ago
0
6 min

read
About Football Manager 2021
Football Manager 2021 is a sports simulation game developed by Sports Interactive that can be played on Mac computers. The Football Manager 2021 Mac version has seen some major improvements compared to the previous installments, with performance hiccups having been brought to a minimum.
For those unfamiliar with this game, it may initially seem that Football Manager is a series of games similar to FIFA or PES. However, though all three of these game series are football (soccer) simulators, the latter two primarily focus on the dynamic aspect of the sport, letting the player manually control the members of a football team during matches. In contrast to that, as the title of the game already indicates,
Guide to play Football Manager 2022 on Mac
Football Manager 2021 (and its predecessors) is more focused on what happens behind the scenes rather than during the football matches themselves.
It's a strategic game of micro-management, where the player is tasked with looking after all aspects of the well-being of a football team. From the team members' morale, health, training regime, etc. to the overall cohesion of the team, the team's finances, coaches, and more.
Football Manager 2021 and the Football Manager series as a whole is certainly not for everyone, and it may take some getting used to if you are new to this type of micro-management game where the action takes a backseat. However, this is also the type of game that can really suck you in and get you to sink hours into it without even realizing it. As many of the users who have played it say, it can be incredibly addictive if one's not careful, especially if you are a person who is into football and this type of simulation game that focus on management rather than real-time gameplay.
As for this specific installment of the Football Manager games, the game mainly has positive reviews, yet it seems that there are some negative ones as well. On Steam, one of the platforms from where you can purchase the game, 92% of users have given Football Manager 2021 the thumbs up. On Metacritic, the score given to the game by critics is 85 (out of 100). However, the user score for Football Manager 2021 on Metacritic is 6.1 (out of 10) – in other words, users see it as average.
Some of the more common complaints that people have about it are that many of the changes introduced to the game take the fun out of it and make it overburdened with needlessly complex mechanics for the sake of a supposed realism. Apparently, in an attempt to innovate the game, make it more balanced, and bring it even closer to reality, the developers have also made it feel unfair or needlessly difficult at times. Of course, this is not everyone's opinion – most people still seem to feel that the game is more good than bad.
The critics
Most of the players who are dissatisfied by it are people who are simply not into this type of micro-management simulator game or long-time Football Manager veterans who are simply not happy with the balance and features changes brought to the game compared to its previous versions. However, at its core, Football Manager 2021 is still one of the best sports simulators out there and the best part is that you can run it on your Mac with zero hassle. As we said above, it has a dedicated Mac version that runs with almost no hiccups even on Macs with the M1 chip (thanks to the Rosetta 2 translation process), which is something that cannot be said about most other games that are supposedly compatible with macOS.
The only thing you need to consider if you are thinking about buying the game and playing it on your Mac is whether the machine has the necessary hardware requirements to run it, so here are the minimum and recommended requirements for Football Manager 2021.
Minimum Requirements for Mac
macOS version: 10.13.6, 10.14.6, 10.15.5, 11 – 64-bit
Processor: Intel Core 2 Duo – 1.8 GHz + or M1
Memory: 4 GB RAM
GPU (for Macs with Intel processors): Intel GMA X4500, NVIDIA GeForce 9600M GT or AMD/ATI Mobility Radeon HD 3650 – 256MB VRAM macOS 10.14 and later requires Metal API: Version 1 macOS 10.13 requires OpenGL: Version 2.1
Storage: 7 GB available space
The game can currently be purchased for $49.99 from Steam and Epic Games Store.
Football Manager 2021 Mac torrent
Football Manager 2021 for Mac is not a free game, and so this may tempt some users to torrent it. While torrenting isn't illegal, it is illegal to try to get a Football Manager 2021 torrent file in order to avoid paying for the game.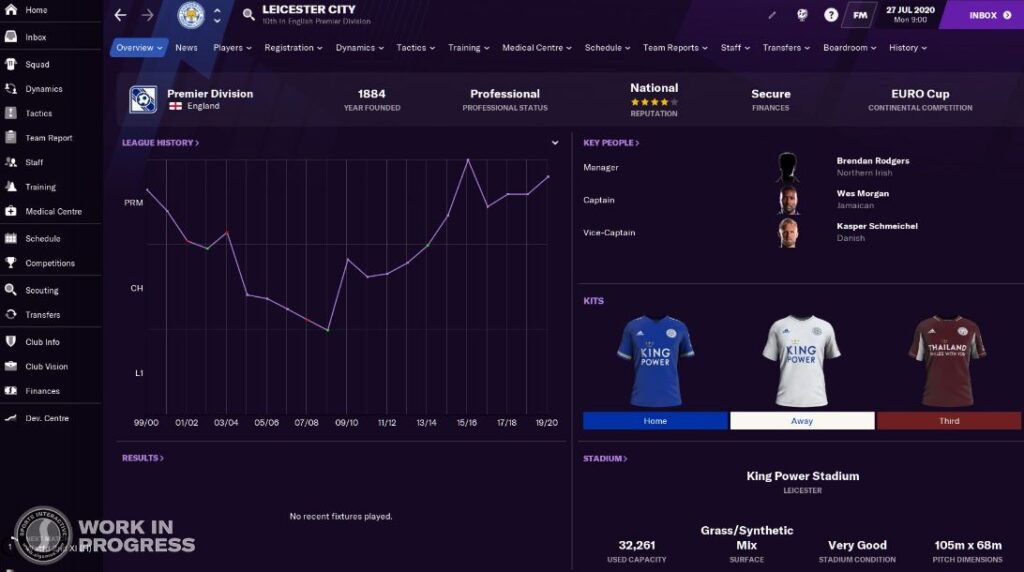 The reason many people think torrenting is illegal is that torrents are often used to download cracked versions of paid software that would allow you to use that software without paying for it. Therefore, if you attempt to do this, you'd be infringing copyright law, and you could get prosecuted by the respective authorities.
This, however, is only one part of the reason why it is strongly discouraged to use torrents to illegally obtain and use paid software for free. Even if you don't think the authorities in your country would try to hold you accountable for violating the copyright law, another more immediate problem that could occur is getting your Mac attacked by malware. It should go without saying that pirated software is one of the most prevalent sources of malware because many people download them and hackers who seek to spread malicious programs can easily disguise such programs as the app or game that one may want to download illegally.
In other words, if you have been considering getting Football Manager 2021 through a torrent site in order to avoid paying for it, we would strongly recommend against it – not only would that be illegal, but it could also put your Mac at serious risk. It's true that macOS has very strong security features that are capable of keeping all but the most advanced malware at bay, but those features are rendered useless if the user decides to ignore their warnings and overrides them in order to download some sketchy piece of software with questionable origins.
How to play Football Manager 2021 on Mac?
To play Football Manager 2021 on Mac, all you need to do is go to a games distribution service where the game's available, purchase it from there and download it. You can play Football Manager 2021 by downloading it from Steam or Epic Games Store.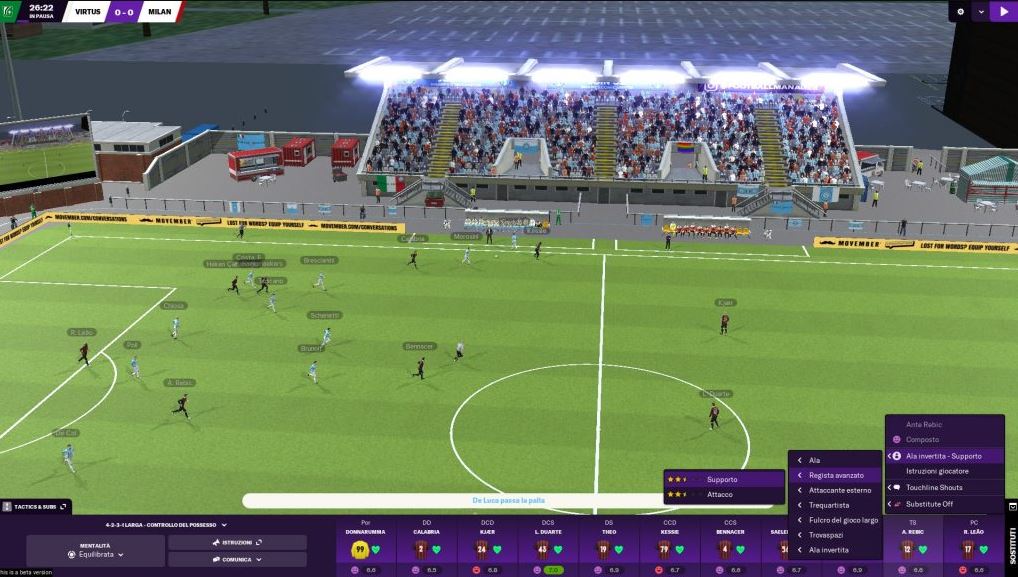 We often write on this site about how to play games on Mac that either doesn't have a good Mac version or don't have a Mac version at all and so in order to get them running on a Mac computer, you'd need to jump through different hoops, which could be both irritating and time-consuming. In the case of Football Manager 2021, the process is as straightforward as it gets – simply go to Steam or Epic Games Store, purchase the game, download and install it, and you'd be ready to go. If you don't have an account in either game library, you will first have to create one, but this would only take a couple of minutes.
Martina Nikolova
Martina likes to get into nitty-gritty of tomorrow's tech, from product design across to security based solutions. A long time mac user and developer, she has the expertise and strives to give new insight