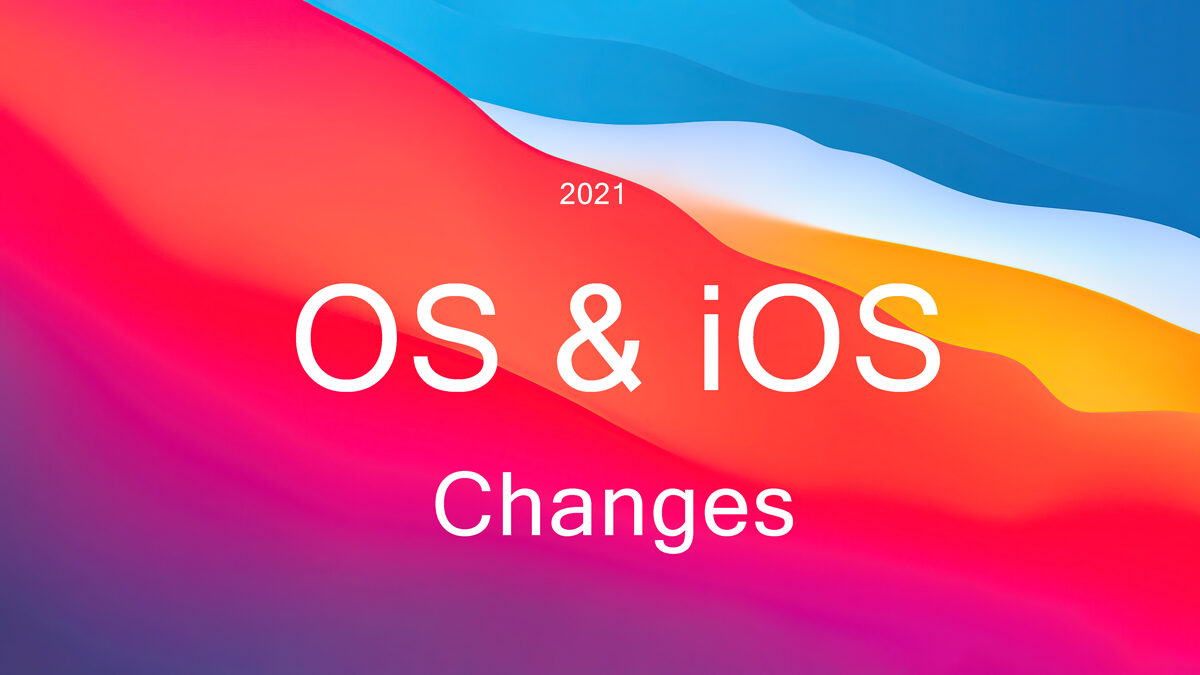 Every year, around the middle of autumn, Apple hosts an event during which the company introduces a multitude of new software features and improvements as well as its latest addition to its iPhone, Mac, and other device lineups.
During Apple's recent annual Worldwide Developers Conference, it outlined some of the innovations that will come later this year. For a second year, the conference was hosted virtually due to the ongoing COVID-19 pandemic. Likewise, many of the changes and improvements that Apple announced during the conference are focused on improving the usability of the company's devices and services in the context of the worldwide pandemic.
There is a significant number of new features added to various Apple services, Apple TV, apps, and devices and in the present article, we will briefly go over the most significant of them.
FaceTime
As we already said, the current situation with the pandemic seems to have dictated a big portion of the changes that Apple is set to introduce to its products this fall. One of the main points of interest in that regard is the improvements that the FaceTime app is going to receive.
Among the new features that will be added to FaceTime are blurred backgrounds, a grid-based view during group calls that would allow all participants to be shown on the screen at the same time, a noise-reduction feature for background noise, screen-sharing, and browser compatibility (for Chrome and Edge). This last one means that users will now be able to use FaceTime from within their browsers, making it possible to engage in FaceTime calls with people who aren't using an Apple device. In other words, Windows or Android users, for example, would also be able to use FaceTime through Google Chrome or Microsoft Edge browsers.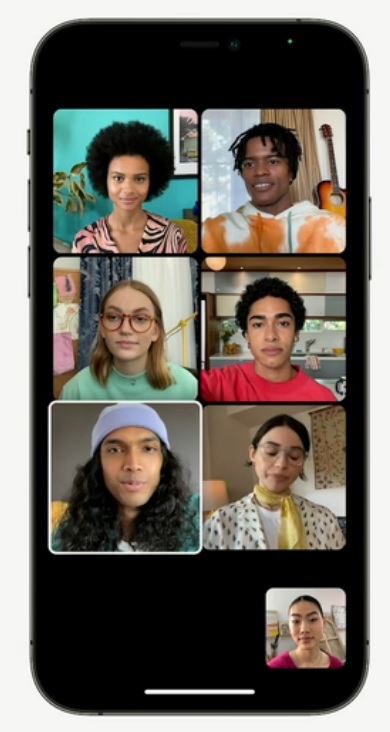 One other feature is that participants in a FaceTime conversation will now be able to together watch videos or listen to audio on several apps, including TikTok, Disney+, and Hulu (but not Netflix).
It's worth noting that a lot of these new features aren't anything that hasn't already been done on other video chat apps. For the most part, Apple is simply modernizing its FaceTime app, making it more competitive with other alternatives. Still, the additions are all welcome and would certainly improve the usability of the app.
Device Interaction
One of the main draws of Apple is its streamlined ecosystem of devices that can seamlessly interact with one another, making it much easier and faster to use them as one unified system that consists of interconnected segments rather than as a bunch of separate devices.
Apple seems to be further working towards unifying the components of its ecosystem, and some of the new features that are set to be introduced this fall attest to that.
The most major of those new features (in our opinion) is the ability to use the trackpad or mouse of your Mac/MacBook to control several devices at once (for instance, your Mac, your MacBook, and your iPad). At first glance, this may not seem like a huge deal, but this feature comes with the added ability to seamlessly drag files between devices (so long as they are connected to the same Wi-Fi). We've seen this in Sci-Fi movies where high-tech's displayed, and now we are about to have it in real life.
Another thing worth noting here is the changes that the Safari browser will receive. The browser will now give you the option to create tab groups that will sync with your other Apple devices and can be quickly accessed from them, streamlining your browsing experience. Here, however, it's worth noting that this feature isn't something that we've never seen before – other browsers have had similar functions for a while now. Still, it may lead some users to switch to Safari and leave Chrome (at least until Chrome gets its own tab-grouping feature).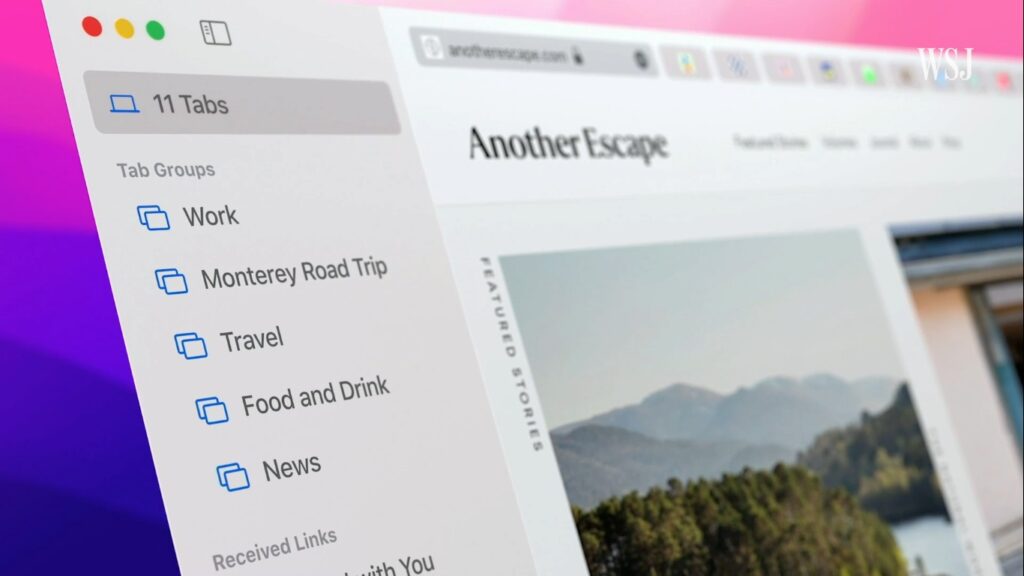 Productivity
Apple products are a common choice of hardware for people who primarily do their job in front of a computer (or from their phones) and, with the increase in the number of people forced to work remotely, it's never been more important to have access to a streamlined and uncluttered virtual work environment. To that end, Apple has also announced several productivity-oriented changes to its software.
The first of them we'd like to talk about is actually not something new – the Away message in the Messages app is set to make a return. With its reintroduction, users will be able to set their Messages app to the Do Not Disturb mode, which will keep any distracting messages silenced while the user needs to focus on their work (or another activity). Other users will be able to see that the Do Not Disturb mode is enabled and will know that you won't get a notification if they text you.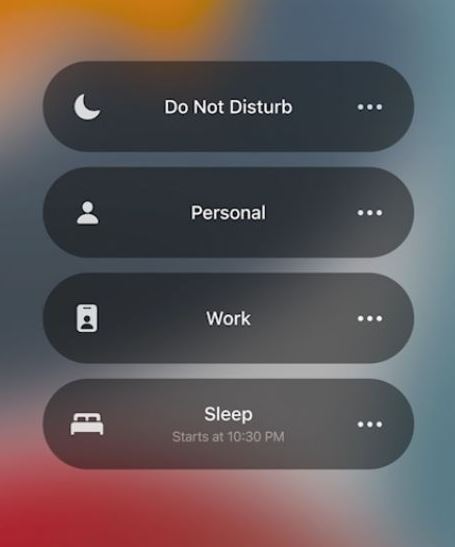 Additionally, iPhones and iPads will now let you set up focus modes, which will basically allow you to customize the notifications you receive from different apps based on the time of the day or even your current location. This will, for example, tell your device to automatically silence incoming messages or calls when you are at work or when you'd normally have a nap. However, though the idea behind this is to improve productivity and keep distractions away, some setting up and tinkering with the feature would be required at first so that you'd make sure you don't end up missing any important calls/notifications without realizing it.
Changes to AirPods Pro
A nice improvement that will come to the AirPods Pro is that users would now be able to use the Find My Network to find their lost AirPods Pro (or Max). The feature will work even when the pods are in their case. Previously, the pods could only be found using the Find My AirPods function only if they weren't in their case.
Furthermore, users would automatically receive an alert if the AirPods are detected to be left in an unfamiliar location.
Another improvement to the AirPods' functionality is the Conversation Booster feature that is designed to help users with mild hearing impairment by focusing their audio on the person who is speaking whilst reducing background noise.
Local AI Assistant Features
Currently, virtual assistants such as Cortana, Alexa, and Siri are mostly cloud-based which greatly enhances their functionality but also comes with security risks since your voice commands have to travel through the Internet to the assistant's servers which increases the chances of the command being intercepted by ill-intentioned third-parties. This also means that the time required for the command to be received by the assistant and executed may increase if your Internet connection isn't good.
To help mitigate some of those potential issues, Apple has announced that this fall, a number of Siri features will become local. In other words, Siri won't require a connection to the Internet in order to perform certain commands. For instance, Siri will be able to switch to Dark Mode, set timers, translate texts from Spanish, French, and Mandarin, and recognize numbers and text in images and even do that live, through your camera. However, it must be noted that only devices with an A12 Bionic chip or newer would be able to support these features of Siri.
We assume that in the future, Apple would be working towards adding more local features to its virtual assistant.
Health-focused Features
The Apple Health app will now allow its data to be shared among family members, with the main goal here being to allow people to quickly get information about the current well-being of their elderly relatives (for example, information about one's resting heart rate).
Privacy and Security
As per usual, Apple sticks to its privacy and security-oriented company policy by introducing several new features aimed at bolstering one's online privacy.
The big change, in this case, is the Private Relay feature that will be available with the paid iCloud+ storage plan. What this feature basically is, is Apple's version of a VPN. According to the company, when the Private Relay is in use, the user gets assigned an anonymous IP address, their traffic becomes encrypted, and even Apple won't know what sites are being visited.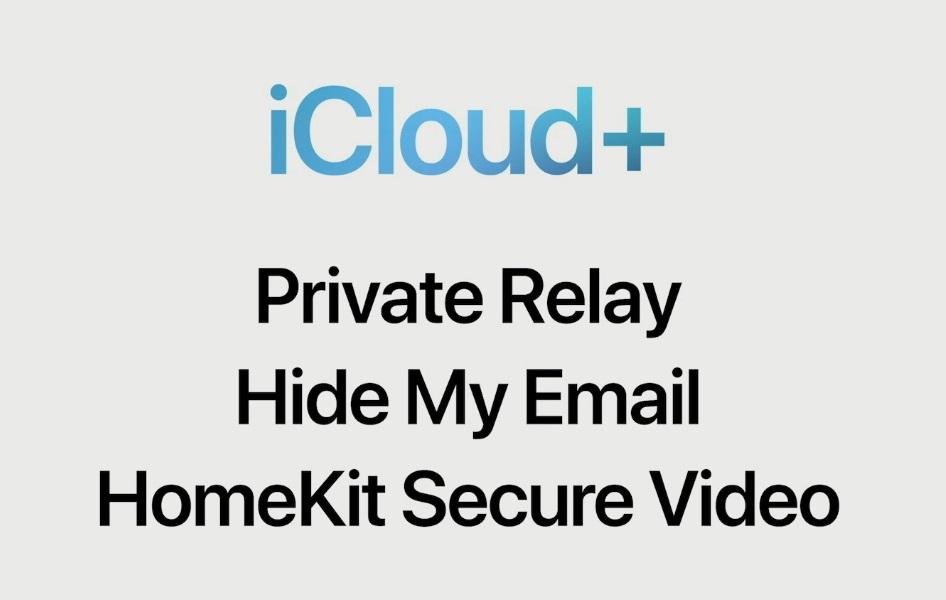 Other new privacy features (those do not require iCloud+ subscription) are the ability to scan, encrypt, and store your driver's license on the Wallet app and the Privacy Report function that lets users monitor how often their apps use to access the device's location, camera, or mic. The Privacy Report will even show information about what third-party domains the apps on the device interact with.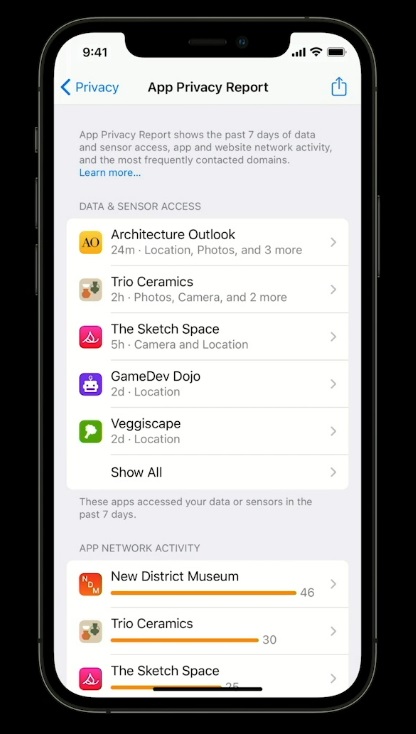 The Mail app will also receive security-focused improvement: it will now be able to recognize and block hidden (invisible) pixels in email letters so as to prevent unauthorized data collection.
Final Notes
Those were the highlights of the recent Apple Developers Conference with regard to what Apple customers can expect later this year. No doubt, there are some exciting features that are in the pipeline and though there wasn't any mention of new hardware, we are expecting that many of the aforementioned software changes would best work with the latest models of the different Apple hardware lineups that will most probably be announced in the fall.
Martina Nikolova
Martina likes to get into nitty-gritty of tomorrow's tech, from product design across to security based solutions. A long time mac user and developer, she has the expertise and strives to give new insight