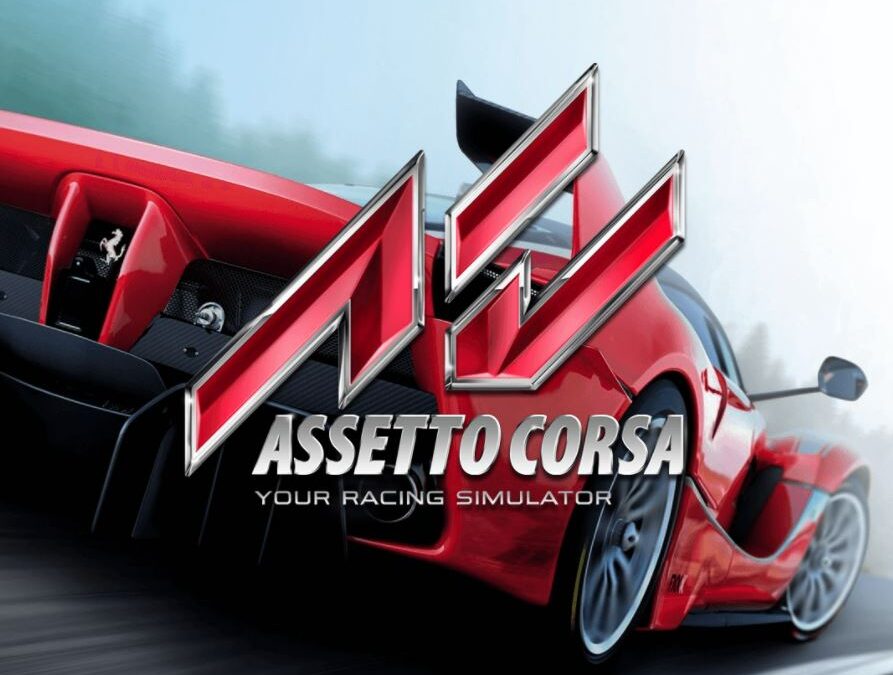 Best Racing Games for Mac in 2022
Martina Nikolova, 1 year ago
0
10 min

read
Even though Macs computers aren't typically associated with gaming, there are a lot of games that you can play on a Mac natively, and even many of those that don't have a macOS version can still be played on a Mac computer through cloud gaming services such as Boosteroid and GeForce Now.
One particular gaming genre that has a surprisingly big number of games that have official macOS versions is the racing genre. Below, we've put together a diverse list of racing games that you can download and play natively on your Mac right now. After it, we've also added three more games that aren't supported for macOS, but that you can still play on your Mac by using cloud gaming.
Best Racing Games for Mac in 2022
Warped Kart Racers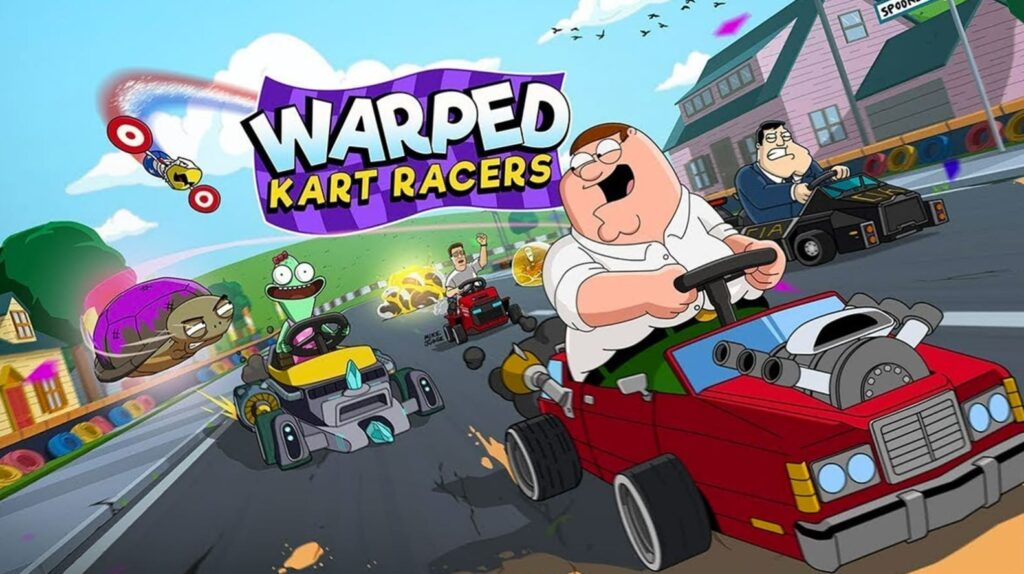 Price: *to be announced*
Warped Kart Racers is a brand-new racing game specifically created for macOS and iOS. It is similar to games such as Mario Kart and Crash Team Racing in that it has a cartoony style, graphics, aesthetic, and a distinct comedy feel to it. What's interesting about the game is that it features characters from four popular animated shows: Family Guy, King of the Hill, Solar Opposites, and American Dad. The game will become available in the Apple App Store on May 20 and will also be included in the Apple Arcade service. Despite (or because of) its cartoony art style, the game's visuals look particularly good, and the best part is that each player character included in the game is represented faithfully to how they appear in their respective TV show.
Obviously, if you are looking for a realistic racing game, you won't find it here, but for users who want a fun, fast-paced, and over-the-top racing experience that benefits from having a colorful cast of wacky characters, then this is the game for you, and you should most definitely give it a try, especially since it's one of the few gaming titles created specifically for Macs, iPhones, and iPads.
DiRT Rally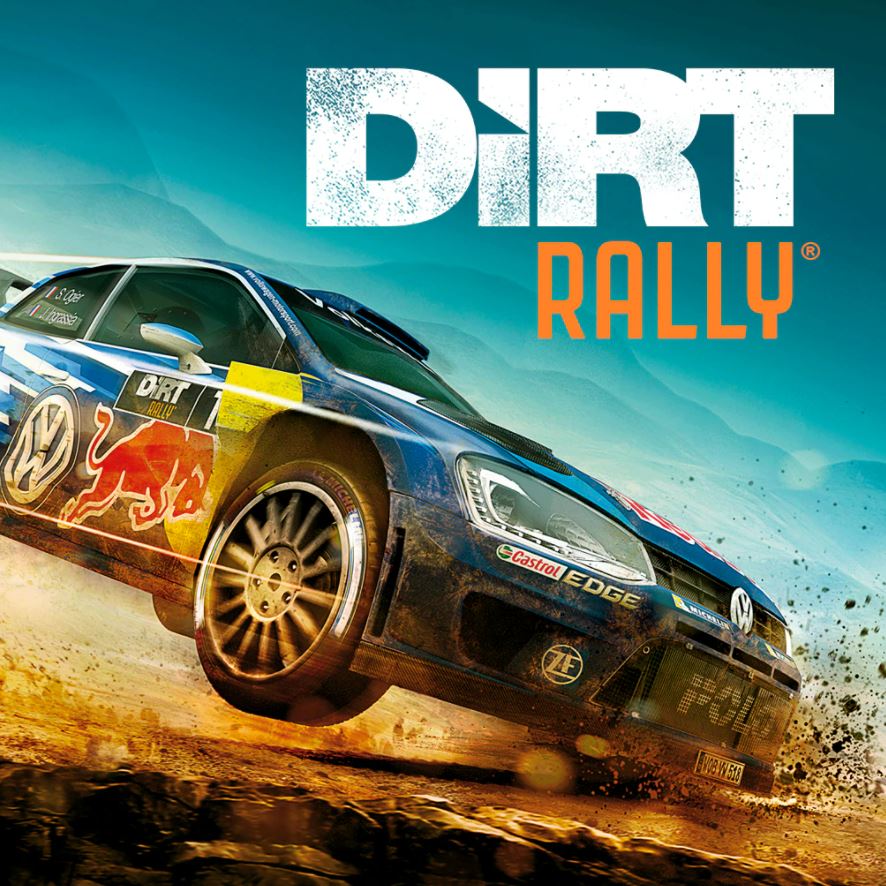 Price: $19.99 (Steam); the game is included in EA Play
DiRT Rally is a racing game that heavily focuses on delivering a realistic and lifelike racing experience and its developers have achieved this goal by using data gathered from 80 million miles of road tests, delivered by the DiRT community. If you like realistic racing games where you drive real cars on off-road tracks, then this may be the game for you. DiRT Rally features over 40 of the most iconic cars used in off-road rally races, and it also has six huge rallies, each with more than 70 unique tracks. The game also gives you the option to improve your cars with higher-tier parts and then fine-tune them, both inside and out, according to your personal preferences.
Note that, due to its focus on realism, DiRT Rally is best played with a steering wheel controller. You can still play it with your keyboard, but this could make the game more difficult and part of the immersion may be lost. Still, if you are looking for an intense, yet grounded in realism racing game, you should definitely give DiRT Rally a try.
Absolute Drift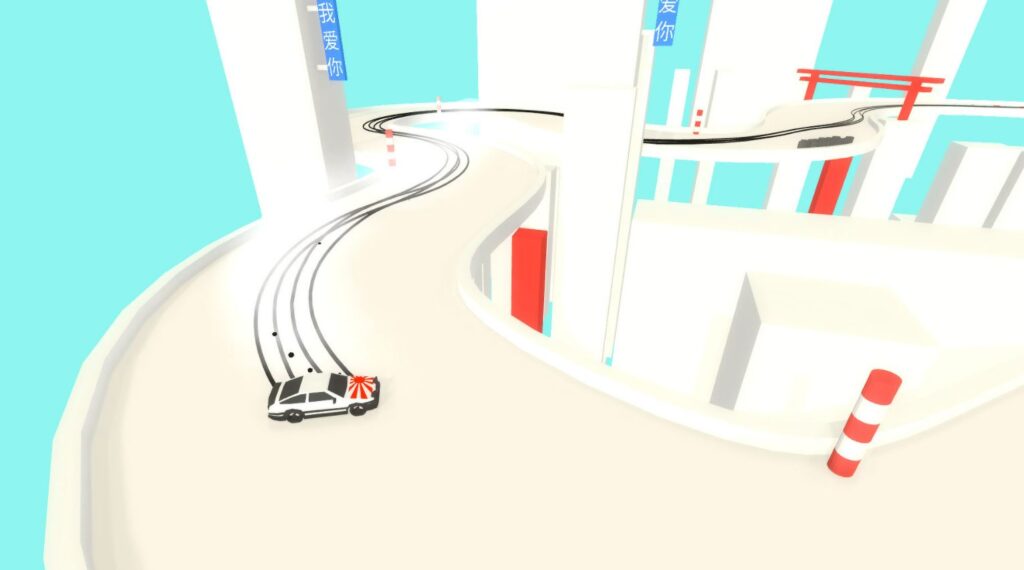 Price: $11.99 (Steam)
Absolute Drift is a small and rather unique racing game. In it, you control your car from a top-down perspective as opposed to a first-person or a third-person perspective, and rather than simply finishing first, your goal in the game's races is to be the best drifter.
Compared to more traditional racing games, Absolute Drift is a much more laid-back experience and its minimalistic aesthetic and slower pace (mainly due to the top-down perspective) further establish the game as such. If you are looking for a more typical racing game, Absolute Drift may not be for you, but if you'd rather play a more relaxed game with a unique look and feel, you may like what this title has to offer.
However, do not be misled by the description we've given you thus far – though the game seems "calmer" compared to most other racing games, it's certainly not an easy one. A surprising amount of realism has been added to the game, so do not expect to become a drift king without putting in the necessary work.
Road Redemption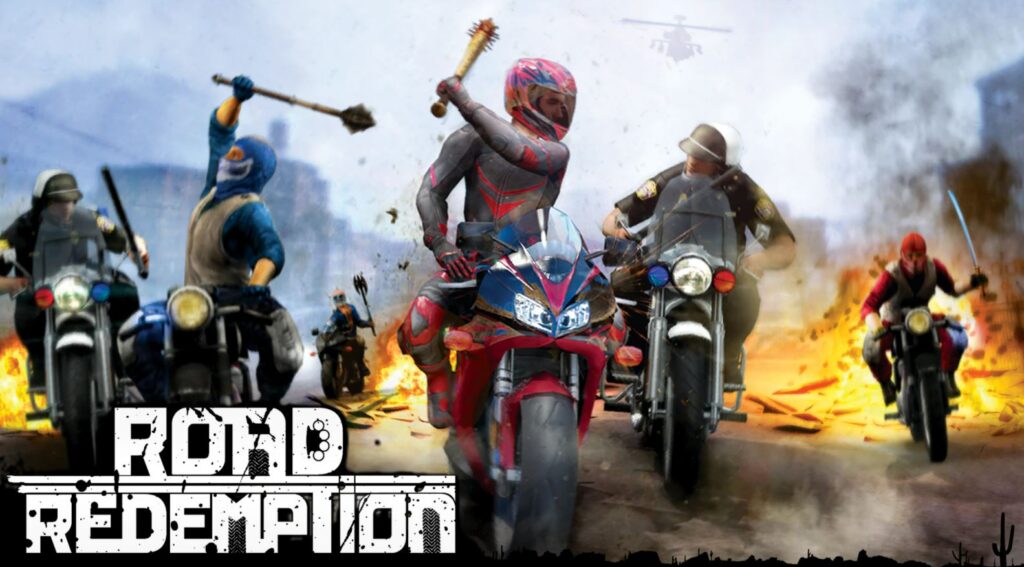 Price: $19.99 (Steam)
Road Redemption is a vastly different experience from the other games on this list. For starters, in it, you'd be driving motorcycles instead of cars, and the goal here isn't to simply win races. Instead, you'd be the leader of a biker gang and your goal would be to perform assassinations, robberies, and other challenges from the seat of your motorcycle, armed with a wrench or a baseball bat, and with the help of the other members of your gang. There are, of course, races in this game, but they are only one part of the overall experience.
Road Redemption features a large single-player campaign, but there's also of course multiplayer, as well as a 4-player co-op split-screen mode. As you can already probably tell, this game puts a lot of emphasis on action, but not so much on realism, so if you'd prefer a more grounded racing experience, it may not be for you. On the other hand, if you don't care too much about realism and have always wondered what it would be like if you were a rebellious biker, then you should certainly give Road Redemption a try.
Distance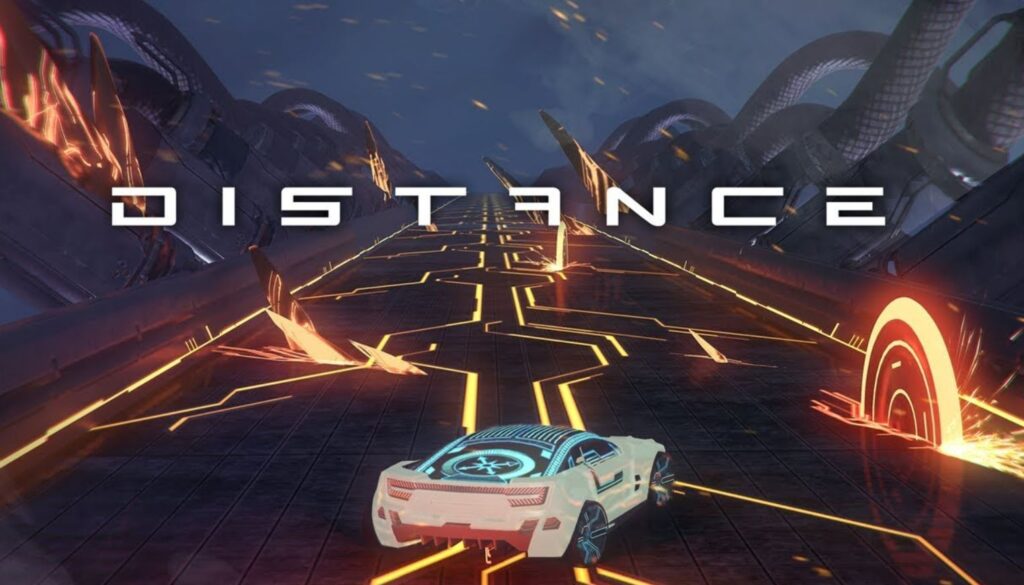 Price: $24.99 (Steam)
Distance is yet another unique and unusual racing game, but with this one, realism is fully thrown out of the window and is replaced by a colorful, arcade-inspired, and oftentimes trippy experience. Remember the car scenes from the Tron: Legacy movie? Distance has a very similar aesthetic and feel to it. In this game, the car you control is not only fast, but can also drive upside down or horizontally, on walls, and it can even jump and fly for short durations to avoid many obstacles laid down before you on the ever-treacherous road. Obviously, if your definition of a racing game leans more towards the driving of real-life car models in a somewhat realistic setting, Distance may not be very enjoyable for you. However, if you'd prefer to push the limits of reality and experience a very unique, beautiful, and colorful racing game with a top-notch synthwave-inspired soundtrack, then you must definitely check this one out.
Horizon Chase Turbo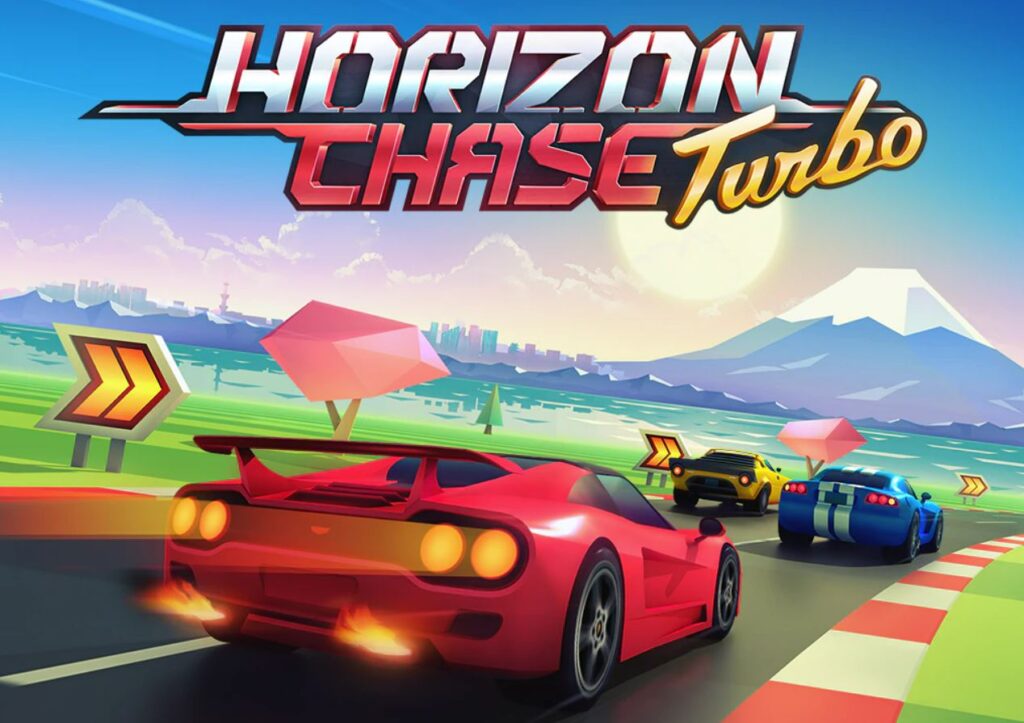 Price: $19.99 (Steam)
If you have fond memories of the old-school racing games from the previous century, then you will probably fall in love with Horizon Chase Turbo. This is an arcade-inspired racing game that seeks to replicate the feeling of 90s racing games while making good use of the current-day technology to provide a smooth, yet arcady experience. Although Horizon Chase Turbo seeks to have a similar look and aesthetic to those older games, it also manages to look very visually appealing, sharp, and slick. In addition to that, though the car handling is intentionally unrealistic, it is very smooth and allows for a very satisfying driving and racing experience. The game features three gameplay modes, 31 vehicles that the player gradually unlocks, and allows for up to 4-player split-screen racing matches, as well as online multiplayer. It's obviously not a game for everyone, but the users who may enjoy this particular niche type of gaming are sure to appreciate the work and passion that has been put into it.
Best Racing Games for Mac with cloud gaming in 2022
Assetto Corsa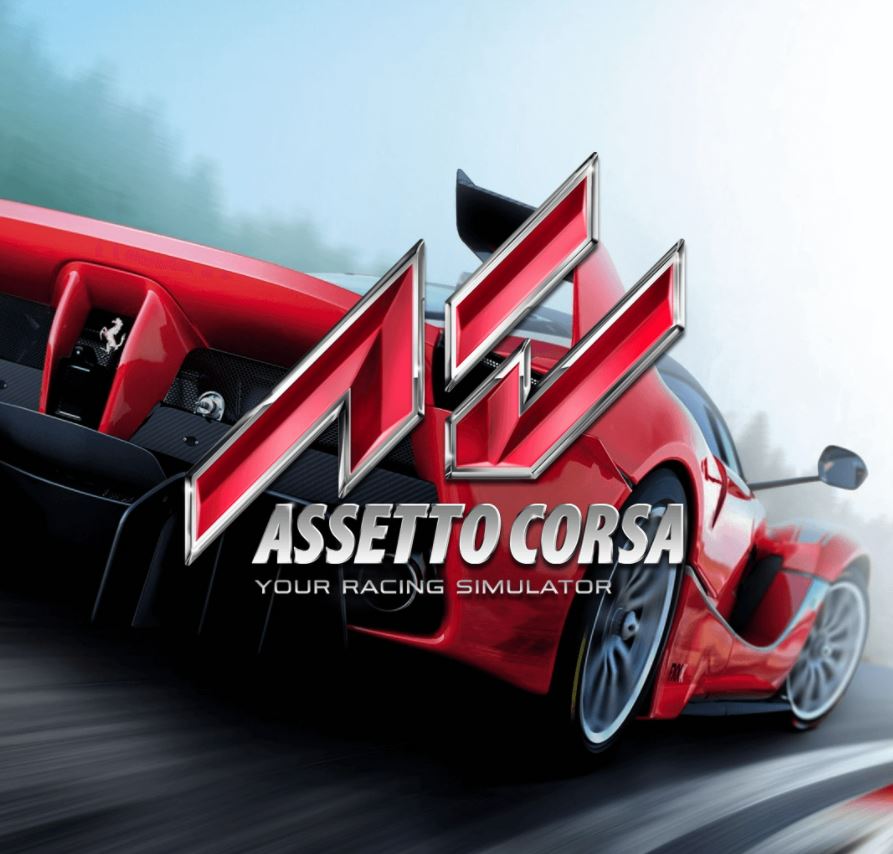 Price: $19.99 (Steam)
Streaming platform: GeForce Now
Assetto Corsa is among the more popular conventional racing games and even though it was released nearly eight years ago, it's still relevant today. The game focuses on realistic car handling and controls and has a good physics engine that helps make the driving experience more realistic and brings it closer to real life. Because of this, Assetto Corsa is best played together with a steering wheel controller. Note that the game's focus on realism makes it rather difficult compared to other racing titles. If you are a newcomer to the racing game genre as a whole and/or if you are looking for a game that has a greater emphasis on thrills and action, then Assetto Corsa may not be a good pick for you.
On the other hand, if you are a car enthusiast, then you will appreciate the attention to detail put into Assetto Corsa, with its realistic representation of real-life car models. The game offers a wide selection of diverse cars, tracks, and modes, so there's a lot of content to be explored.
Overall, Assetto Corsa is a great offering for its price, but its target audience is limited to people who value realism over spectacle in video games.
Assetto Corsa lacks a macOS version, but it is available in the GeForce Now cloud gaming service, so you can play it on your Mac by getting a registration there.
You can read our full review of the game as well as detailed instructions on the different methods of playing it on Mac on this page.
Need For Speed Heat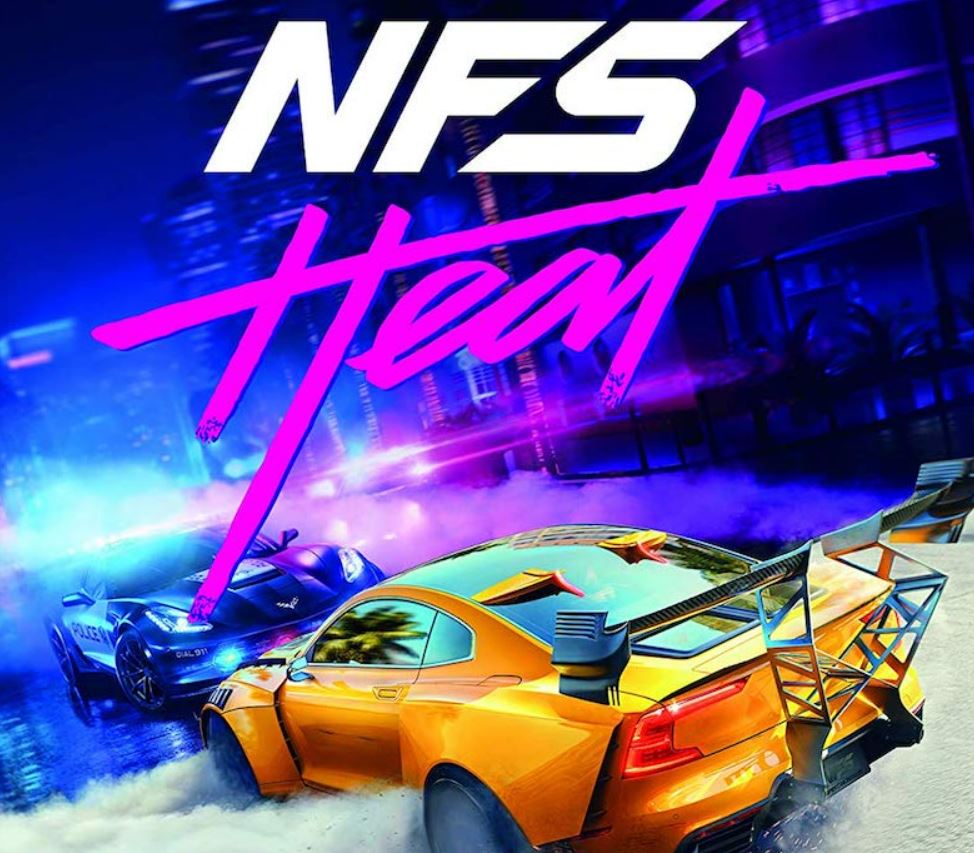 Price: $69.99 (Steam); the game is included in EA Play
Streaming platform: Boosteroid
Need for Speed Heat is one of the latest titles in the well-known Need for Speed gaming franchise. Unlike Assetto Corsa and some other titles in this list, though Need for Speed uses real-life car models and contains some realism, it is a significantly more spectacle-focused game where the action and thrills take a front seat, and realistic physics and driving are only there as long as they don't get in the way of the game's dynamic.
If you've played any of the other games in the NFS series, Heat should feel familiar; there are underground illegal races throughout a busy city, police chases, building up your reputation in the game's career mode, and, of course, there's also multiplayer.
NFS Heat is a good game, even if it has some flaws such as occasional glitches or odd car handling in some race mods (such as drift races). It is definitely one of the better Need for Speed games. Obviously, if you are looking for realism, this may not be the best place, but if you want to have a thrilling, action-packed experience and feel like the protagonist in a Hollywood racing film, where you are driving actual real-life car models, then Need for Speed Heat is a pretty good option. It's also a good variant for more casual gamers who aren't very experienced with racing games.
If you want to play Need for Speed on Mac, we recommend using Boosteroid.
MotoGP 22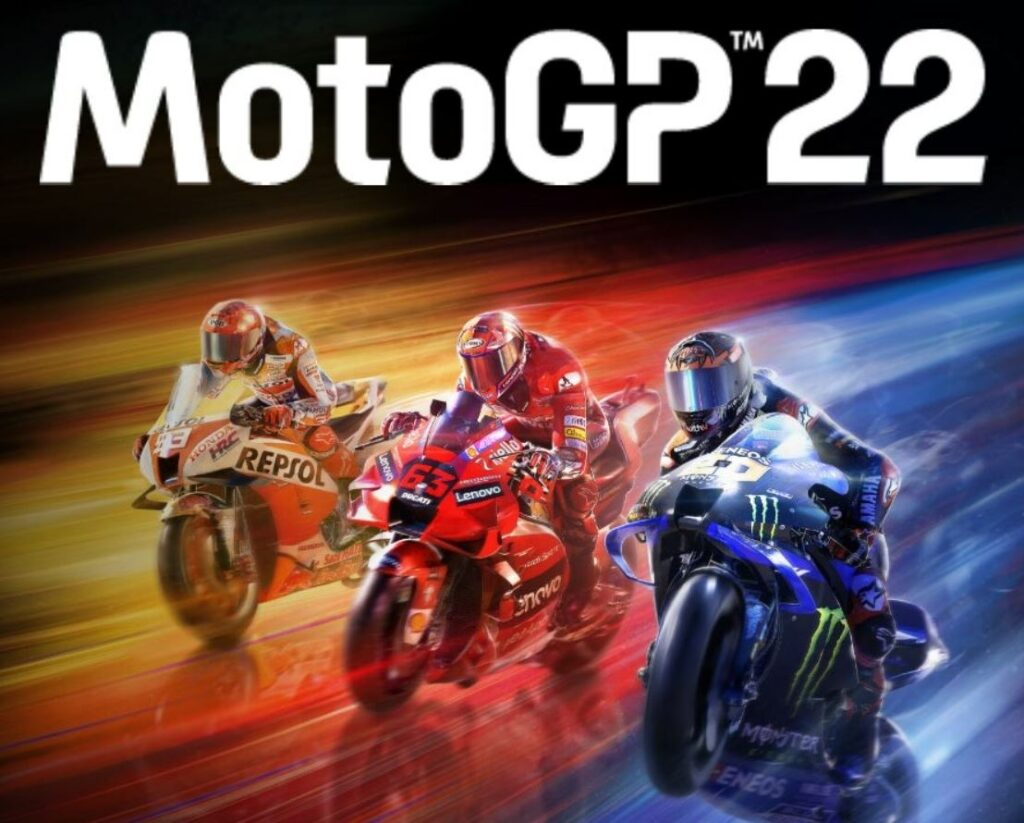 Price: $49.99 (Steam)
Streaming platform: GeForce Now
MotoGP 22 is an immersive and realistic racing game with motorcycles. Since the game came out in April 2022, it takes advantage of the latest graphics available, thus delivering stunning visuals, and the realistic controls and riding only add to the overall immersion. Compared to last year's MotoGP entry, 22 has added a lot of small but meaningful improvements to make the game both feel more realistic but also be more friendly to newcomers to the franchise. If you like motorcycle races and expect realism in racing games as a whole, then you will probably appreciate what MotoGP 22 has to offer. However, it is not a game for everyone – even though riding has been made more responsive and overall easier, this is still not the best game for casual gamers due to its somewhat steep learning curve which is partially due to the focus on realism. That said, the MotoGP series, as a whole, is definitely one of the better motorcycle racing titles out there and this year's installment is one of the best in the series.
If you want to play MotoGP 22 on your Mac computer, the option we'd recommend is GeForce Now.
Martina Nikolova
Martina likes to get into nitty-gritty of tomorrow's tech, from product design across to security based solutions. A long time mac user and developer, she has the expertise and strives to give new insight