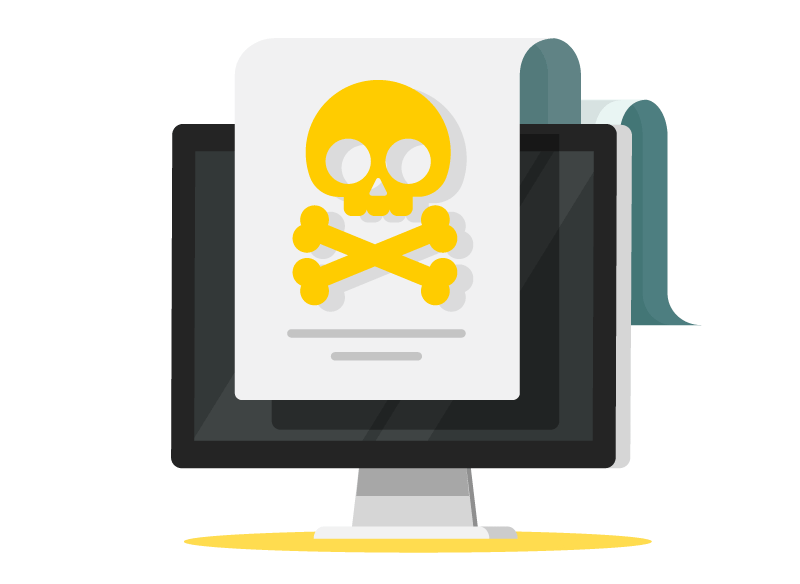 Mac threats are growing in number faster than the Windows threats, security researchers alarm.
For the first time in history, malware researchers are witnessing a growth of nearly twice as many Mac threats as Windows threats detected per endpoint. However, Mac significantly differs from Windows when it comes to the types of threats that are detected.
The discovery of the new GoSearch22 malware that is specifically adapted to run in Apple's latest generation of Macs with Apple silicon and the "unusual" Silver Sparrow strain that has recently affected Mac systems in more than 150 countries comes to prove that no Mac computer is immune from malware and the increasing number of such threats appears to be an effort to bust this long-standing myth.
A wave of new adware and browser hijacking tools for Mac
Among the leading types of malware that have been targeting Mac computers lately are a number of potentially unwanted programs (PUPs) that operate as adware and browser hijackers.
The PUPs are typically a variety of free "optimizing" or "cleaning" apps that have been classified as unwanted by the Mac users most likely due to the intrusive way they operate and the questionable reputation of the companies behind these PUPs in the Mac community.
Apps such as StandardBoostd, for instance, fall in the PUP category. Once installed on your Mac, this potentially unwanted app keeps showing a nagging "StandardBoostd will damage your computer" message that can't be removed. In addition, the PUP may change the way your browser behaves and cause unwanted pop-up advertisements to appear on your screen.
A wave of apps, which provide identical functionality but spread under different names has recently made a splashy debut on a number of Mac machines. Some of the problematic apps that users have been complaining about in the Apple forums have been listed below:
standardboostd
cleanparameterd
skilledobjectd
RecordMapperd
Manageranalogd
InitialProgramd
ProtocolPort
ActivityInputd
initialskilld
dominantpartitiond
OriginalModuled
OperativeMachined
Unithandlerd
Protocolstatus
elementarytyped
standartproductd
configtyped
Analyzerwindowd
ExtendedSprintd
LauncherSetup
TrustedAnalogd
It is likely that this strategy of distributing under many different names is helping these apps to spread fast and affect more Mac machines.
Mac threats significantly ramp up
Mac users have enjoyed a relatively safe computer system in the past, but now, with the raise of Mac-targeting malware like the threats listed above, things are changing quickly.
Adware and Browser Hijackers are now becoming particularly problematic for web users and businesses using Mac and iOS devices since they are employing different aggressive techniques for serving up tons of advertisements, hijacking browsers, and redirecting web traffic. Besides, these apps can be extremely difficult to uninstall.
How to get rid of StandardBoostd on Mac?
If you are amongst the Mac users that have been affected by StandardBoostd or any of the listed PUPs above, it is best to get rid of the fast-spreading software as soon as possible. You can look for detailed StandardBoostd will damage your computer removal instructions on the provided link.
Martina Nikolova
Martina likes to get into nitty-gritty of tomorrow's tech, from product design across to security based solutions. A long time mac user and developer, she has the expertise and strives to give new insight